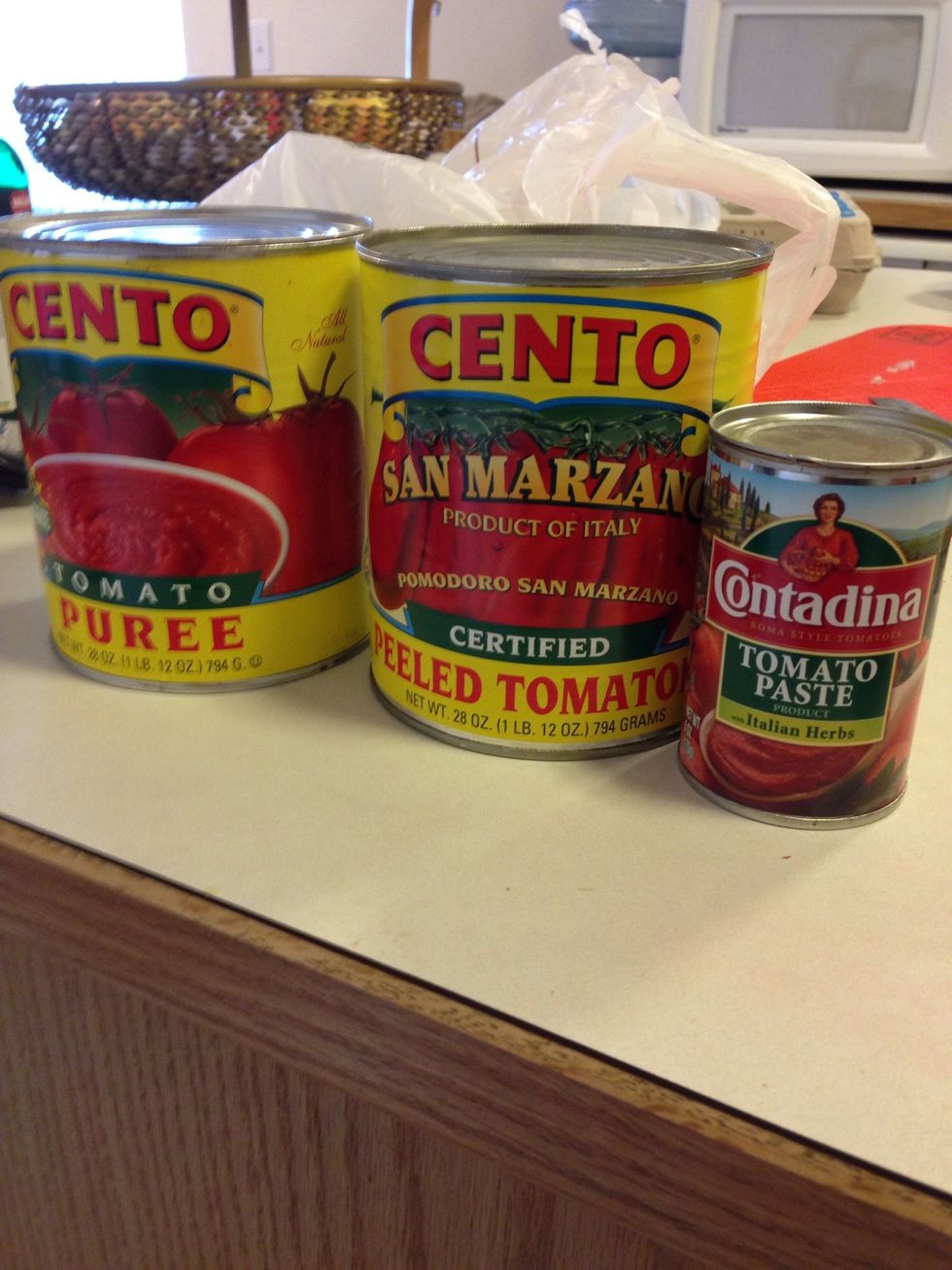 Here are the tomatoes, you can use fresh, I just didn't have the time!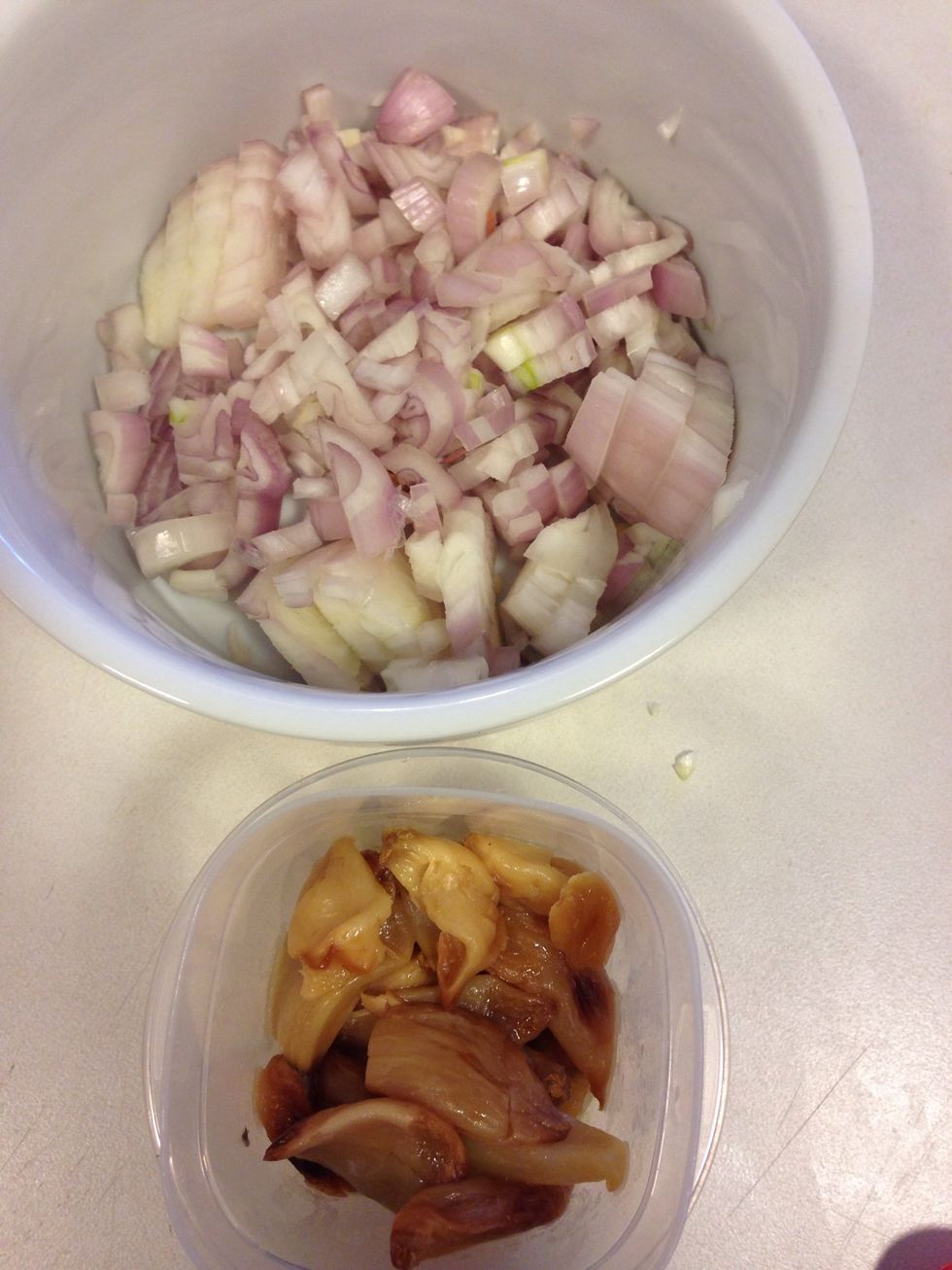 Onion and garlic!!! I actually used shallot here and off camera half a red onion, you can use any onion you like! Also these are roasted garlic I made the other night, check out the guide!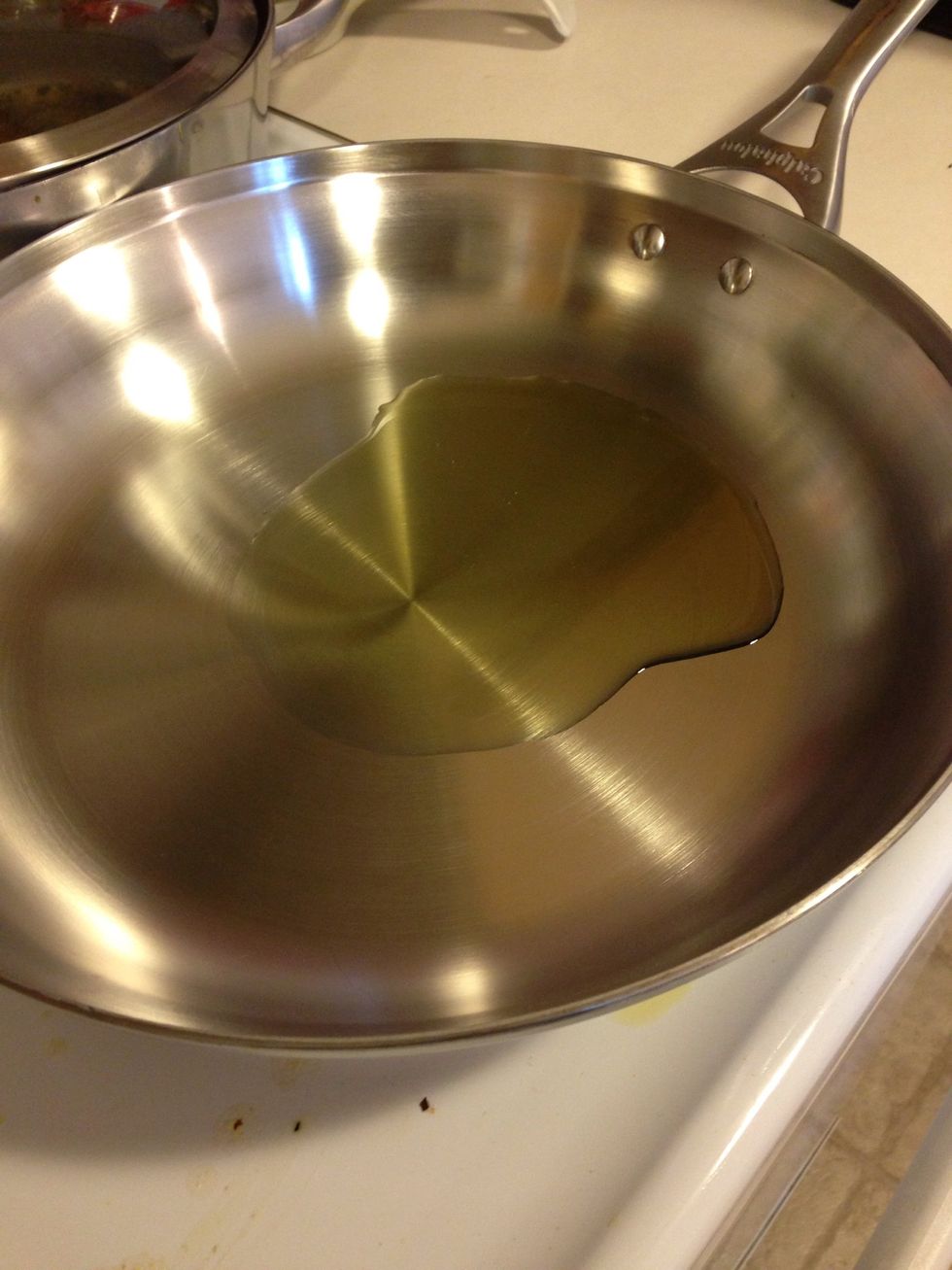 PREHEAT THE OVEN TO 400F... then Get about 2-3 tablespoons of oil on medium heat, let it get nice and hot, almost smoking THEN!!!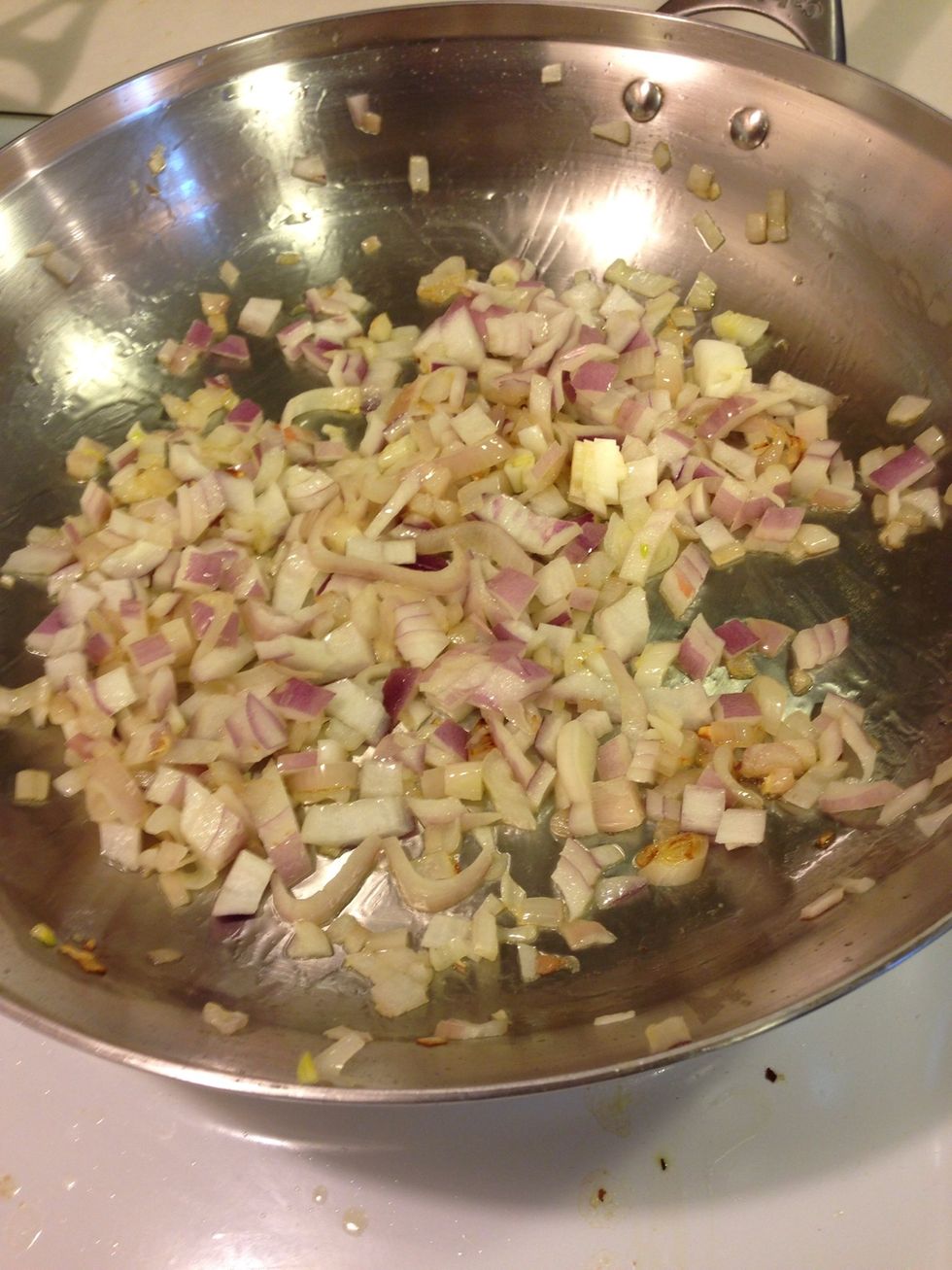 Toss those onions in!!! Sweat those for about 5 minutes, stirring.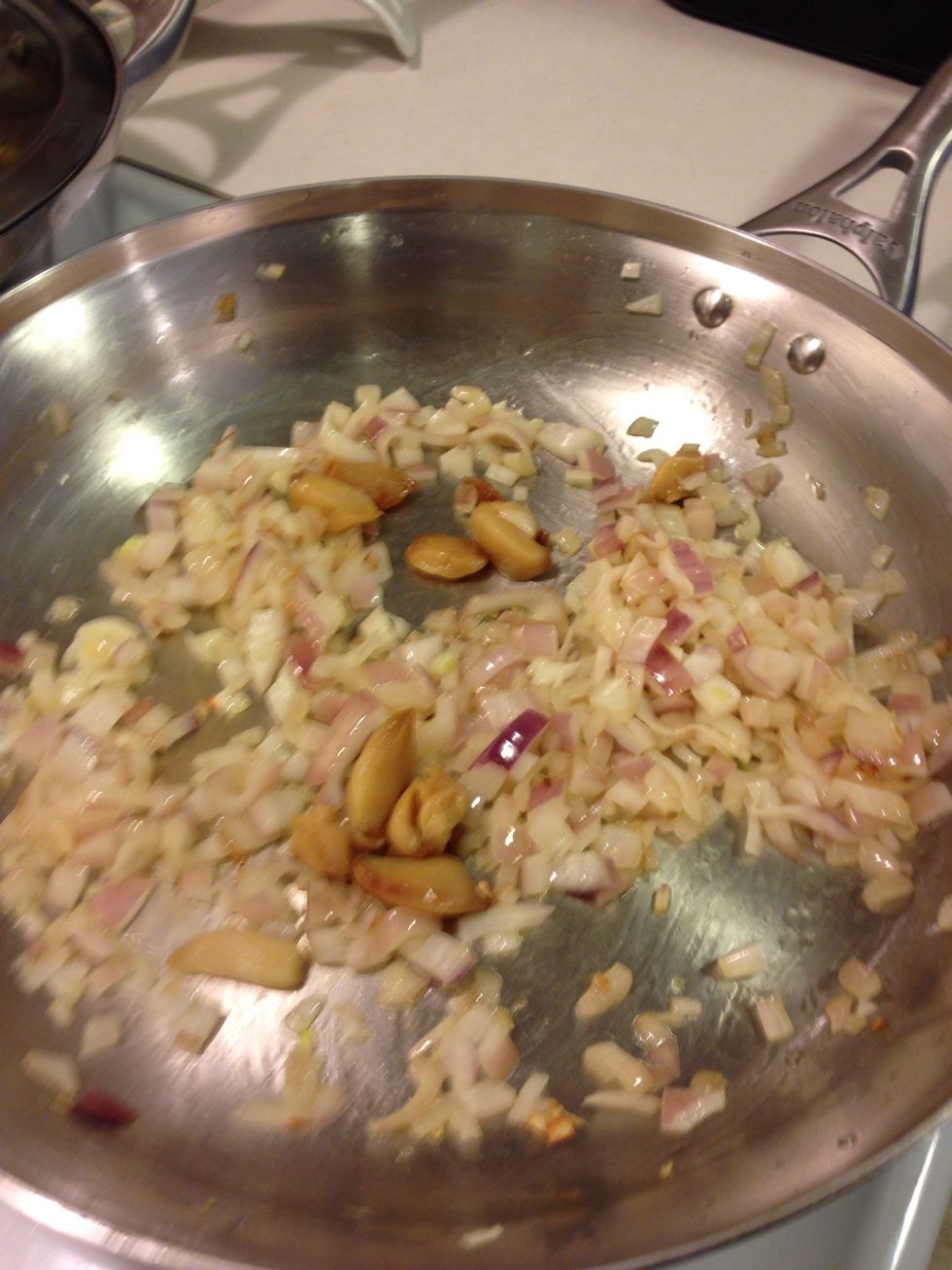 Toss in the garlic! It will pretty much melt as you cook it! NOTE: you can use raw garlic, just use about 1/2 the amount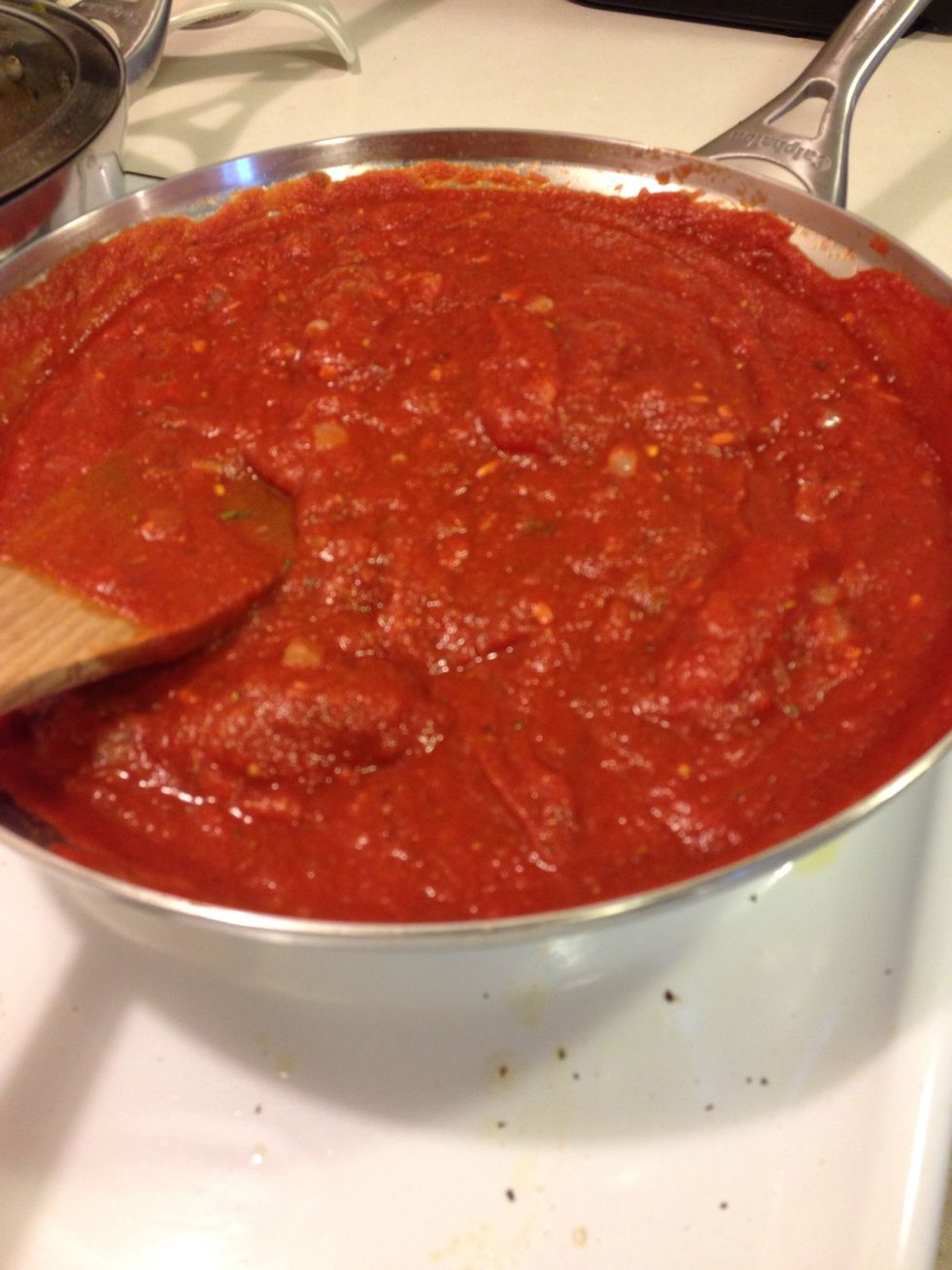 Add in all your tomato products, all of you dry herbs only, including salt and pepper ... amounts are up to you, but you can say about 1-2 tablespoons each and bring it to a boil
When it's at a boil add a teaspoon of sugar, and reduce heat. To low and let that go for 30 min to an hour covered but allowing steam to escape.. This will thicken the sauce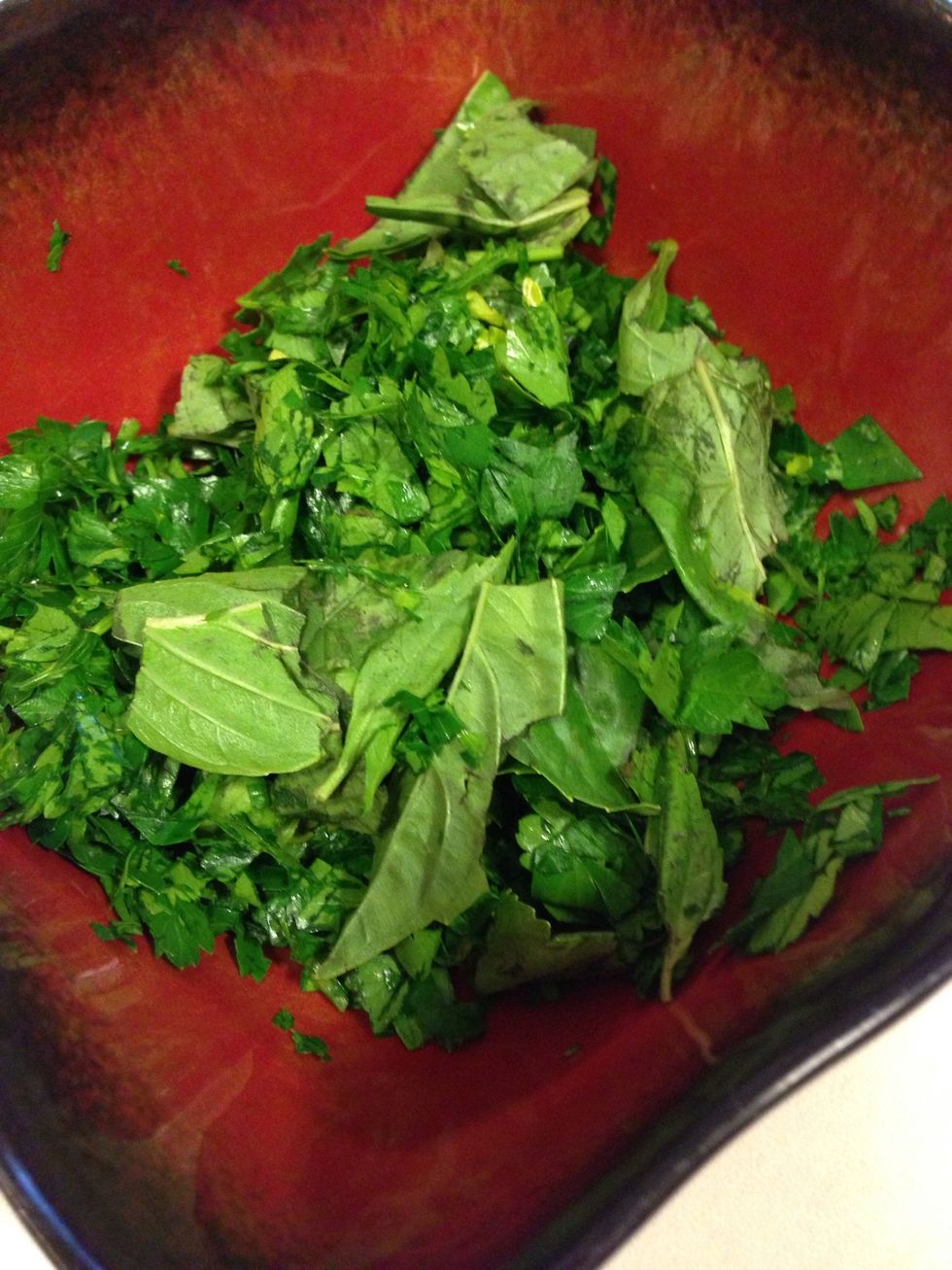 While sauce cooks, chop fresh herbs and split the basil into two piles, about equal amounts the parsley about a 2-1 ratio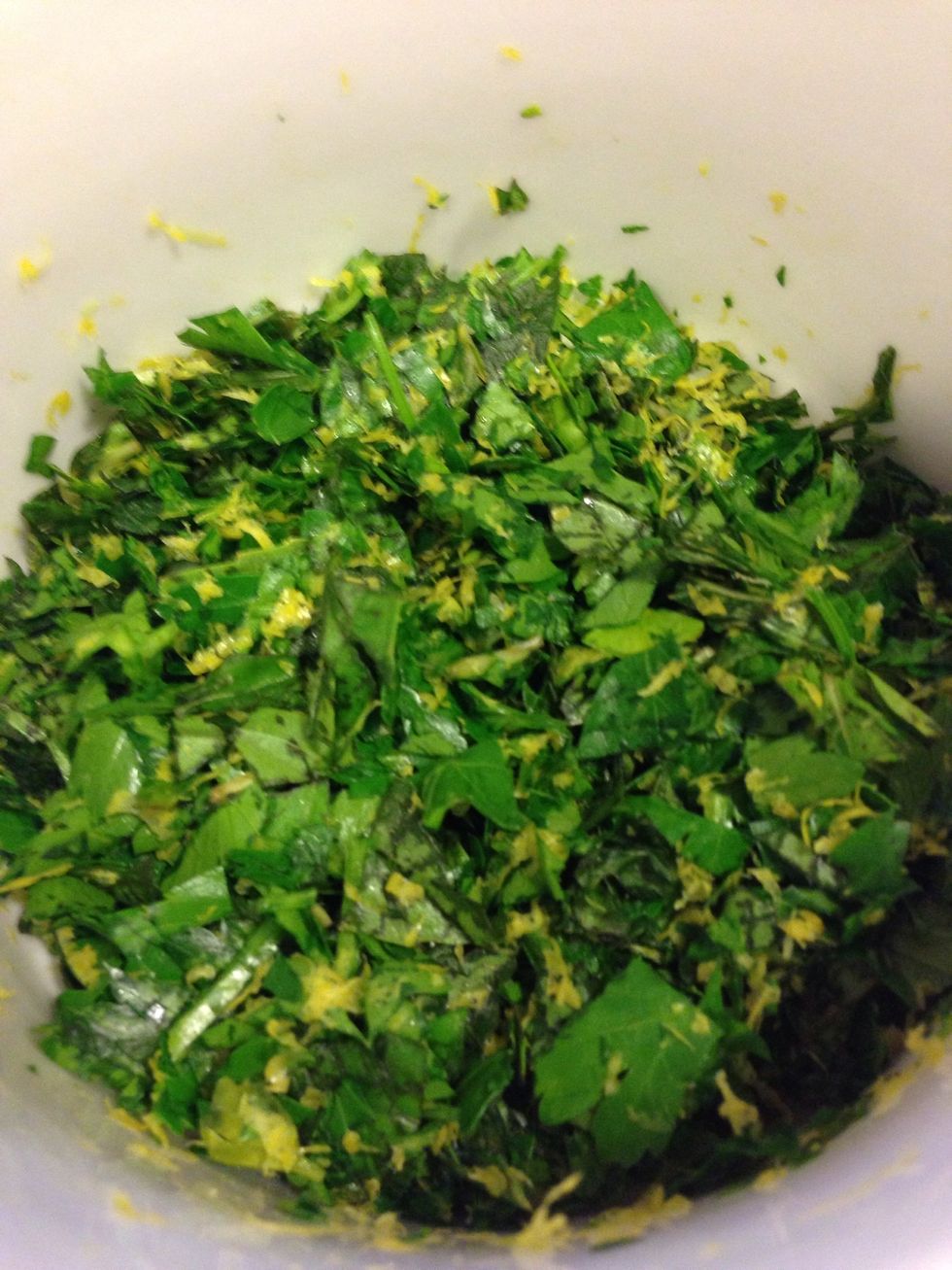 This is the half basil and 1 part parsley, zest the lemon and mix it... This will be your garnish!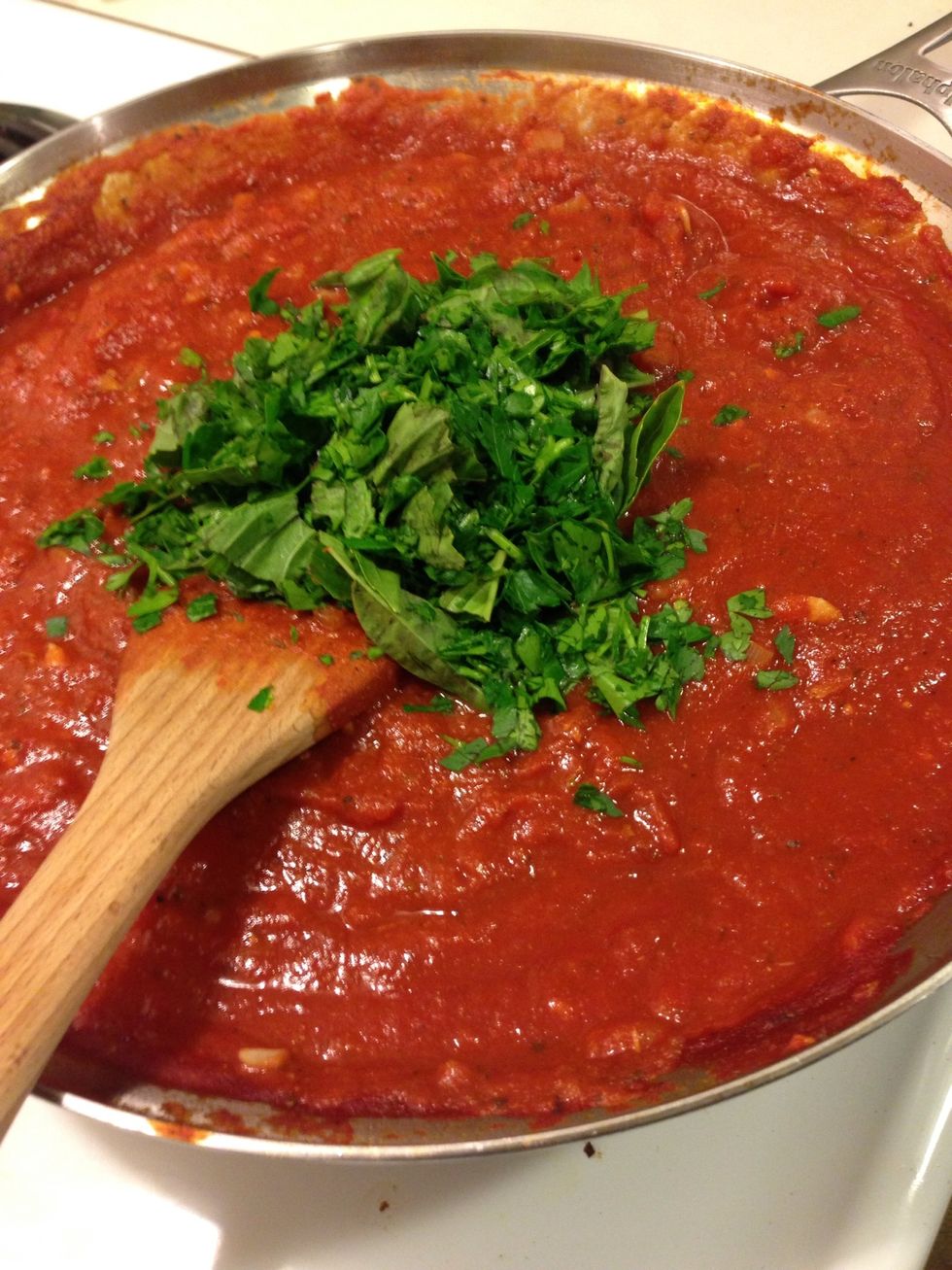 After your sauce has reduced to where you like, add the basil and 2 parts parsley. You want to add the fresh herbs at the end because they start to get bitter the longer they cook!
From here you can cover the sauce and turn the heat of and let it rest!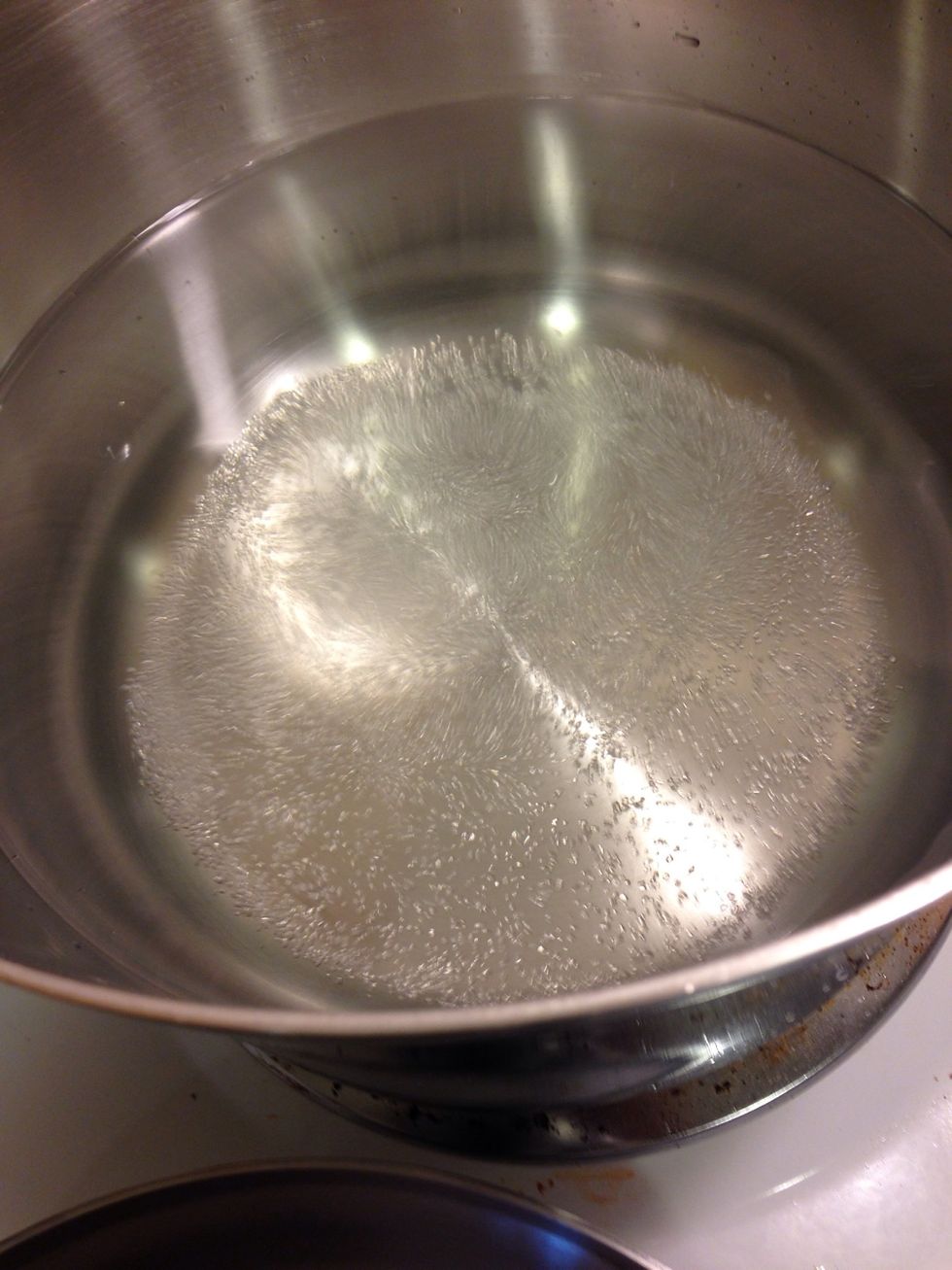 Boil that water!!!! AND MAKE SURE YOU SALT IT!! Makes a real difference, promise!
Pound your chicken breasts thin between some parchment paper or max paper or Saran Wrap! I used 2 breasts and it made 4 servings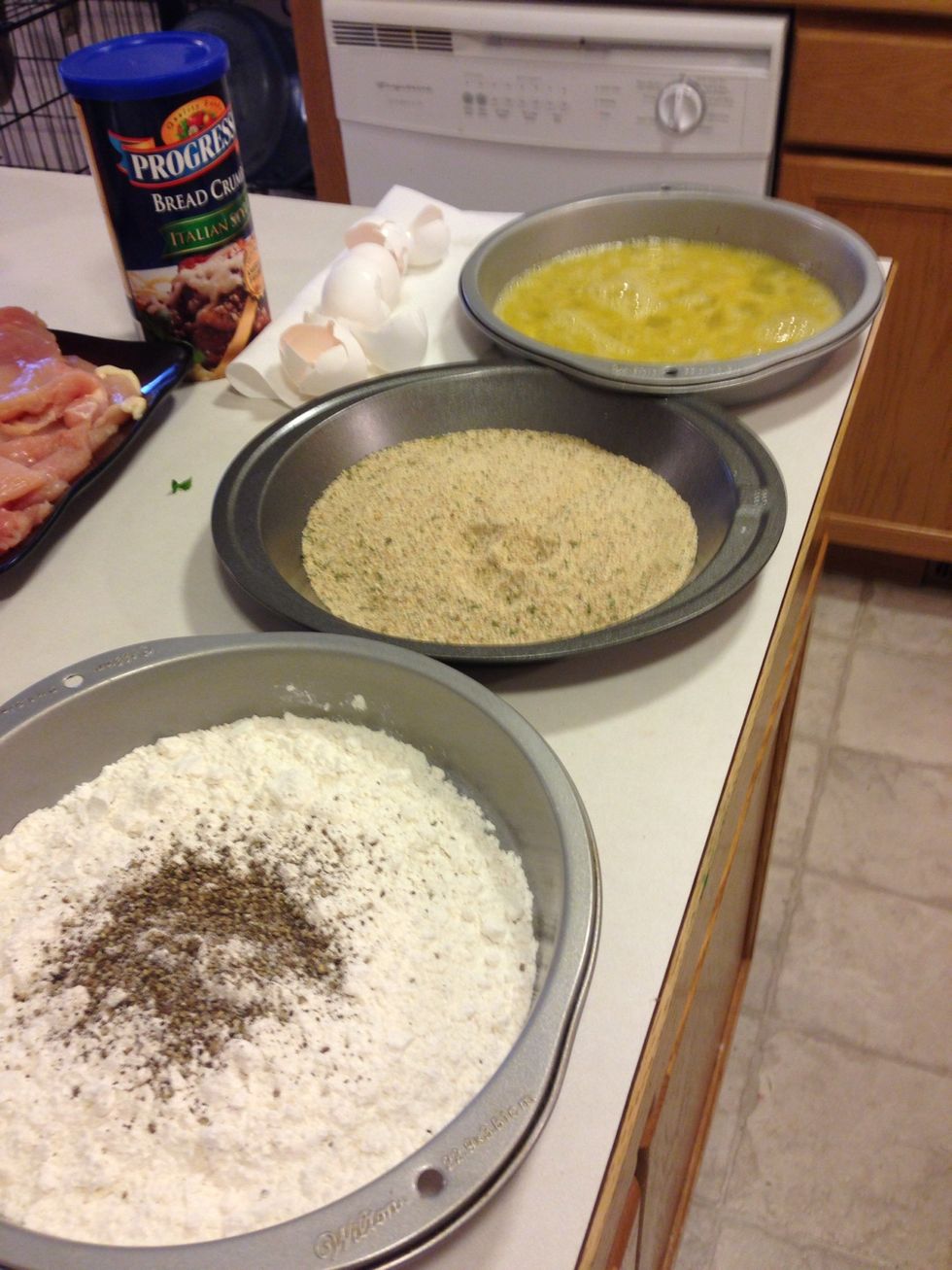 Get you dredging station ready!!!! Salt and pepper your flour and you egg wash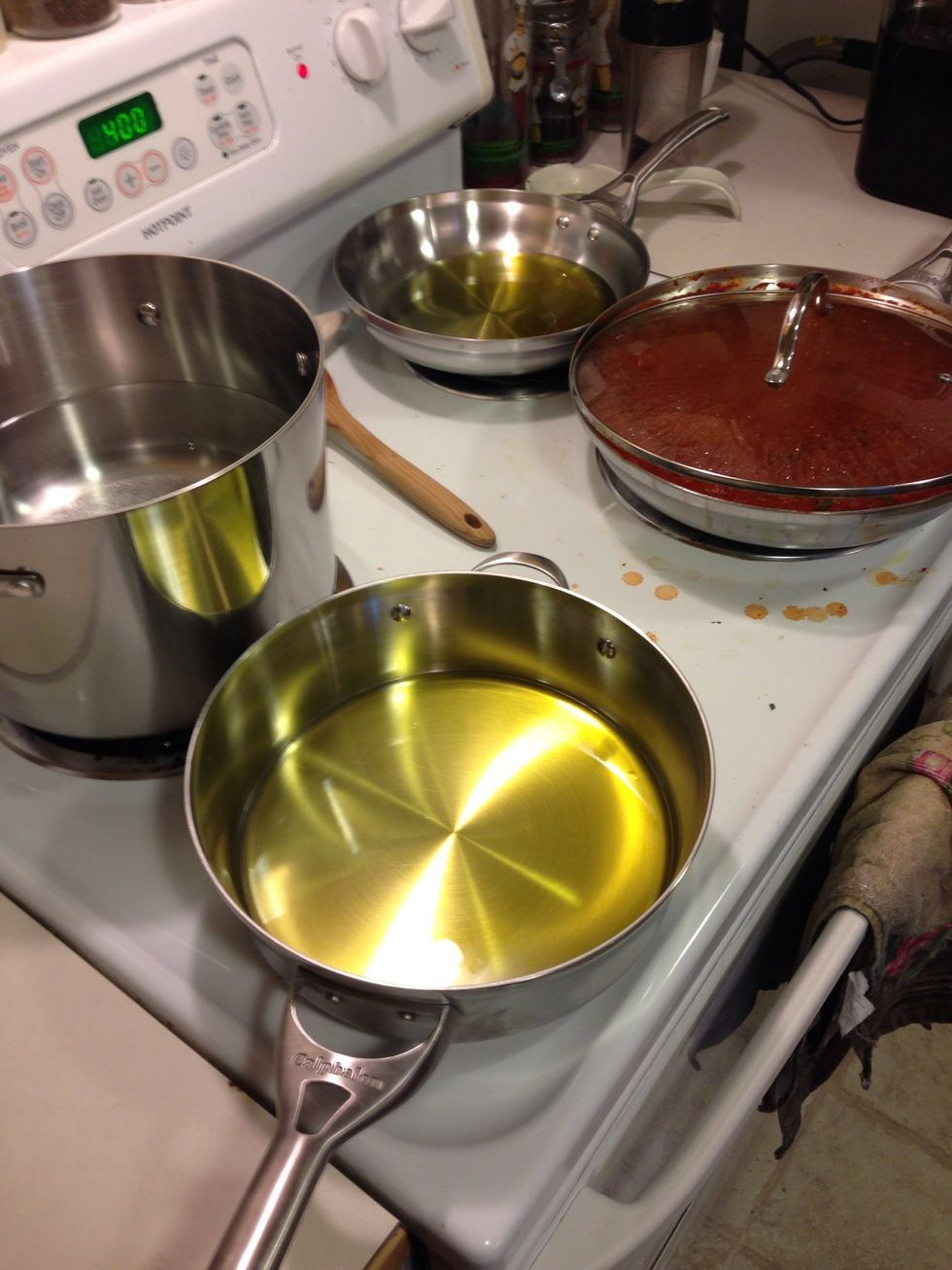 Get a pan or two on medium- high heat with about a half cup olive oil in each, get it nice and hot! I used two pans for 4 servings so I don't crowd and in turn steam the chicken vice fry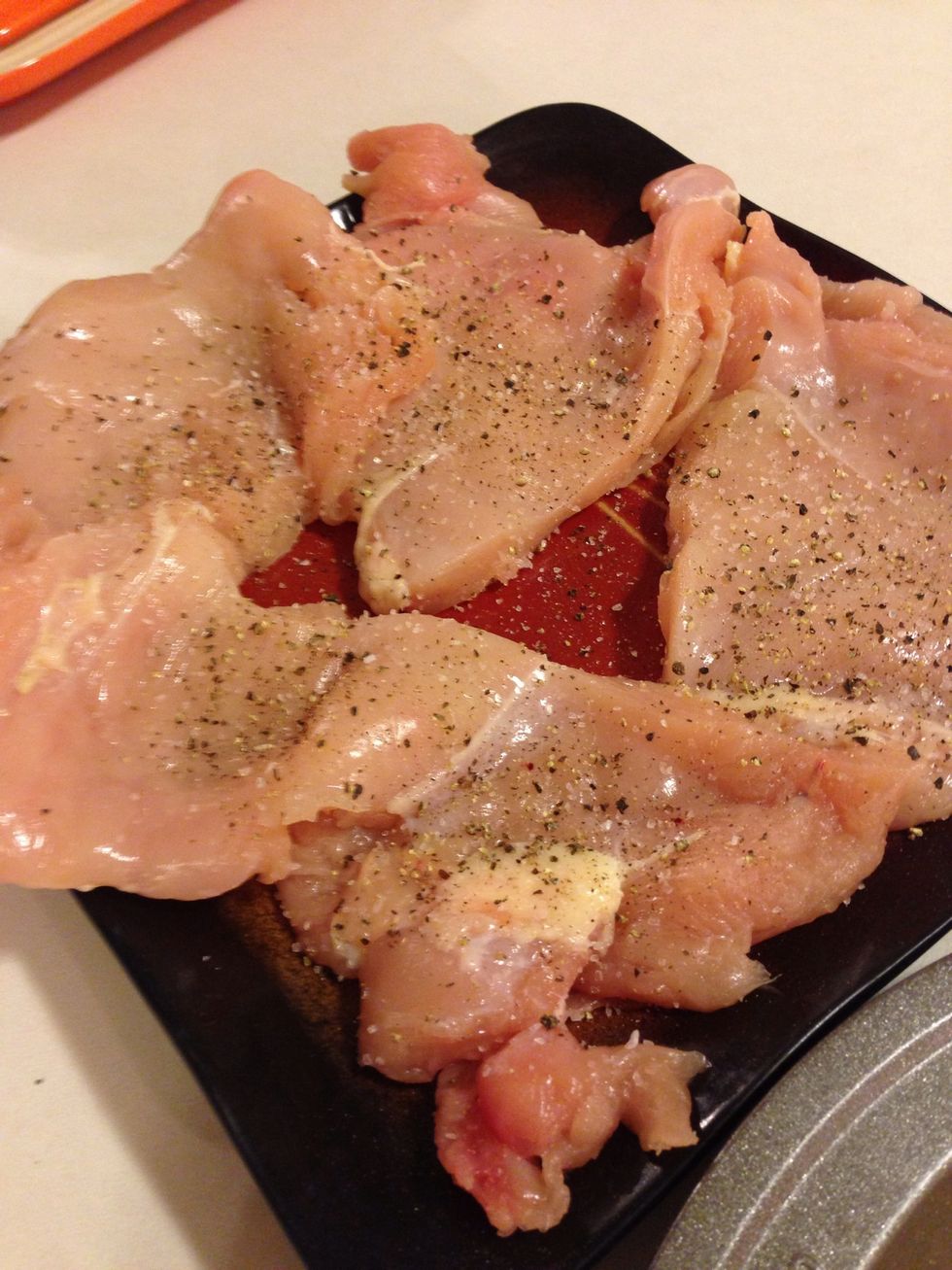 Salt and pepper your chicken!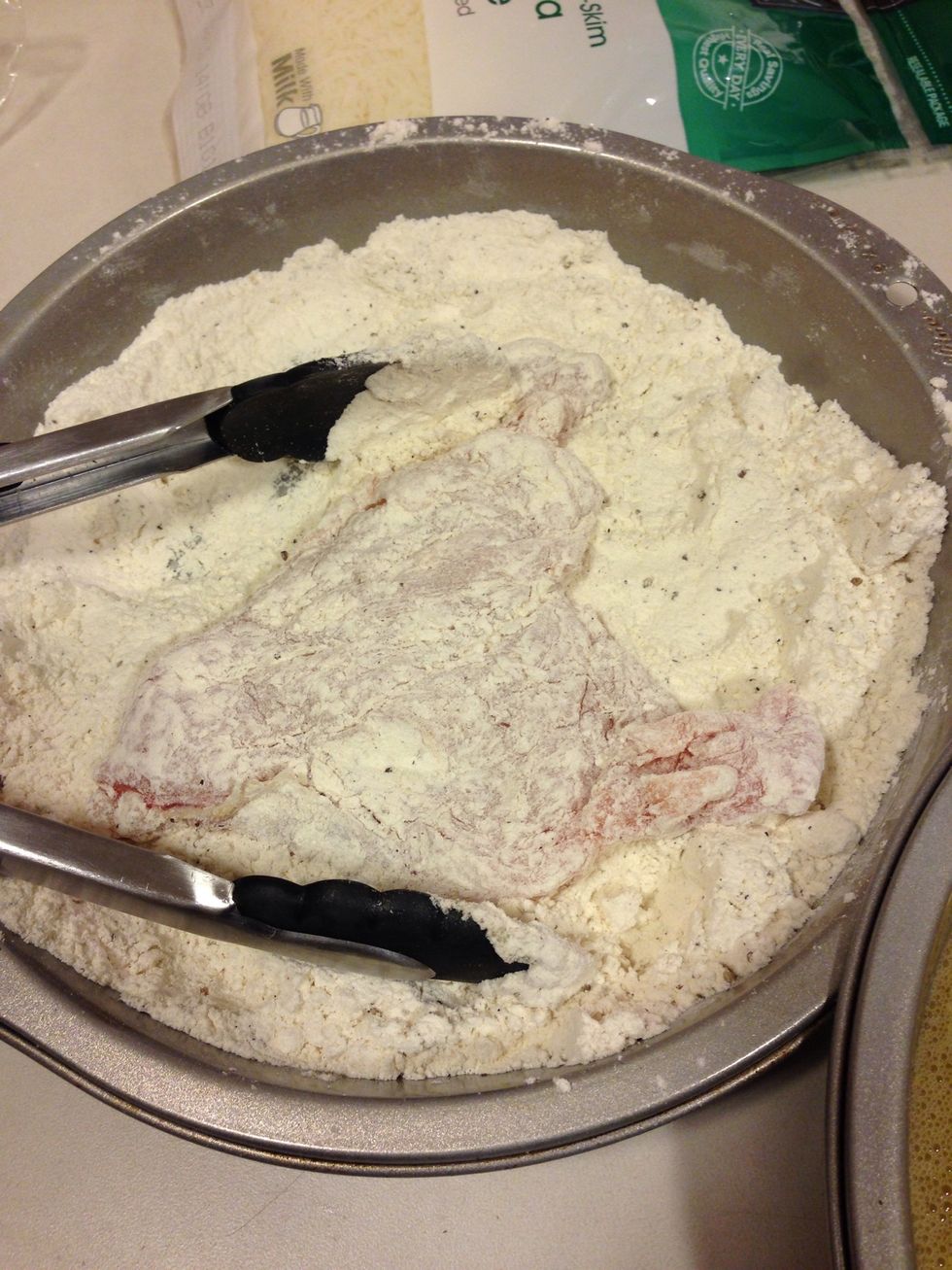 Flour...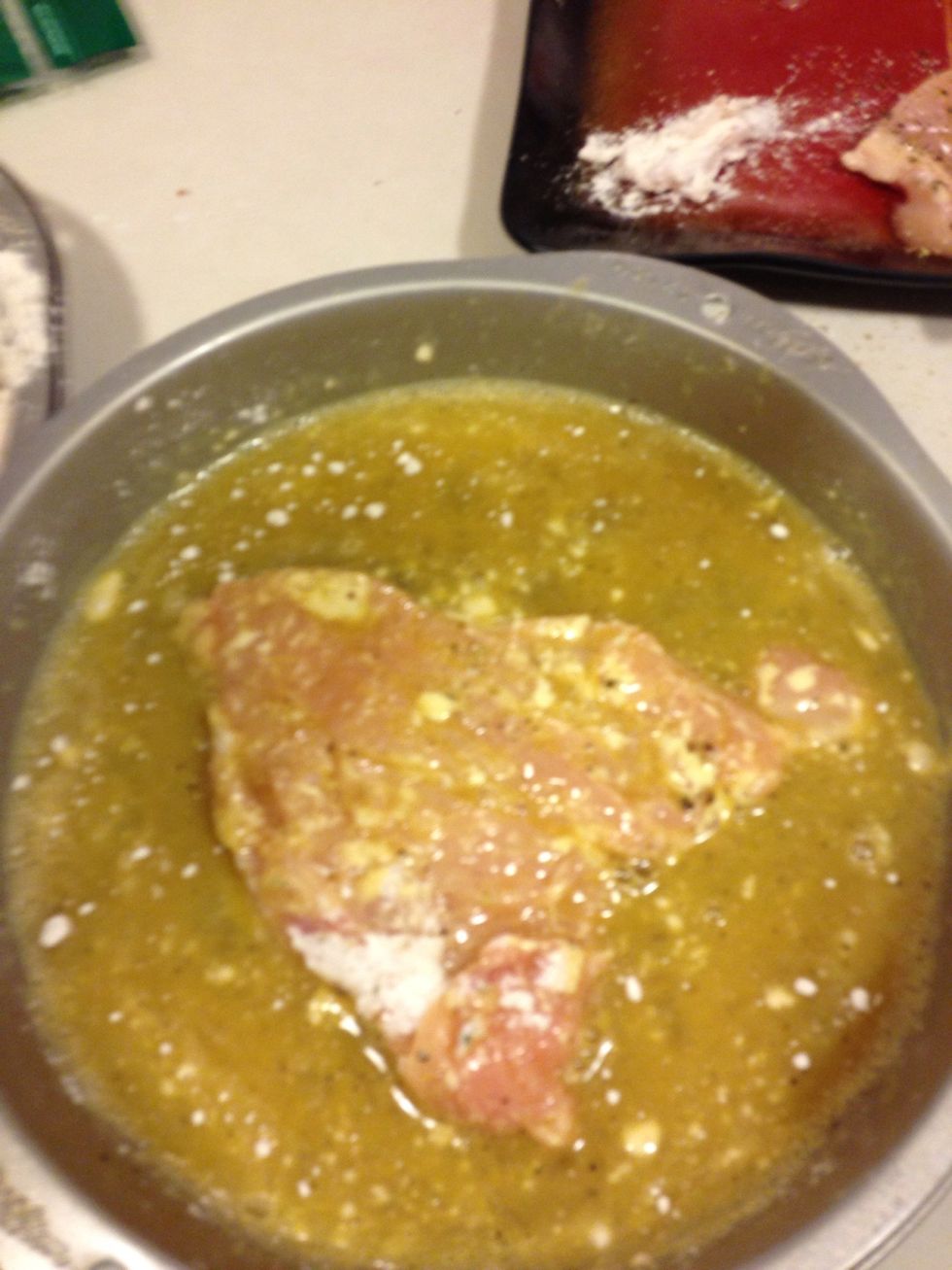 Egg...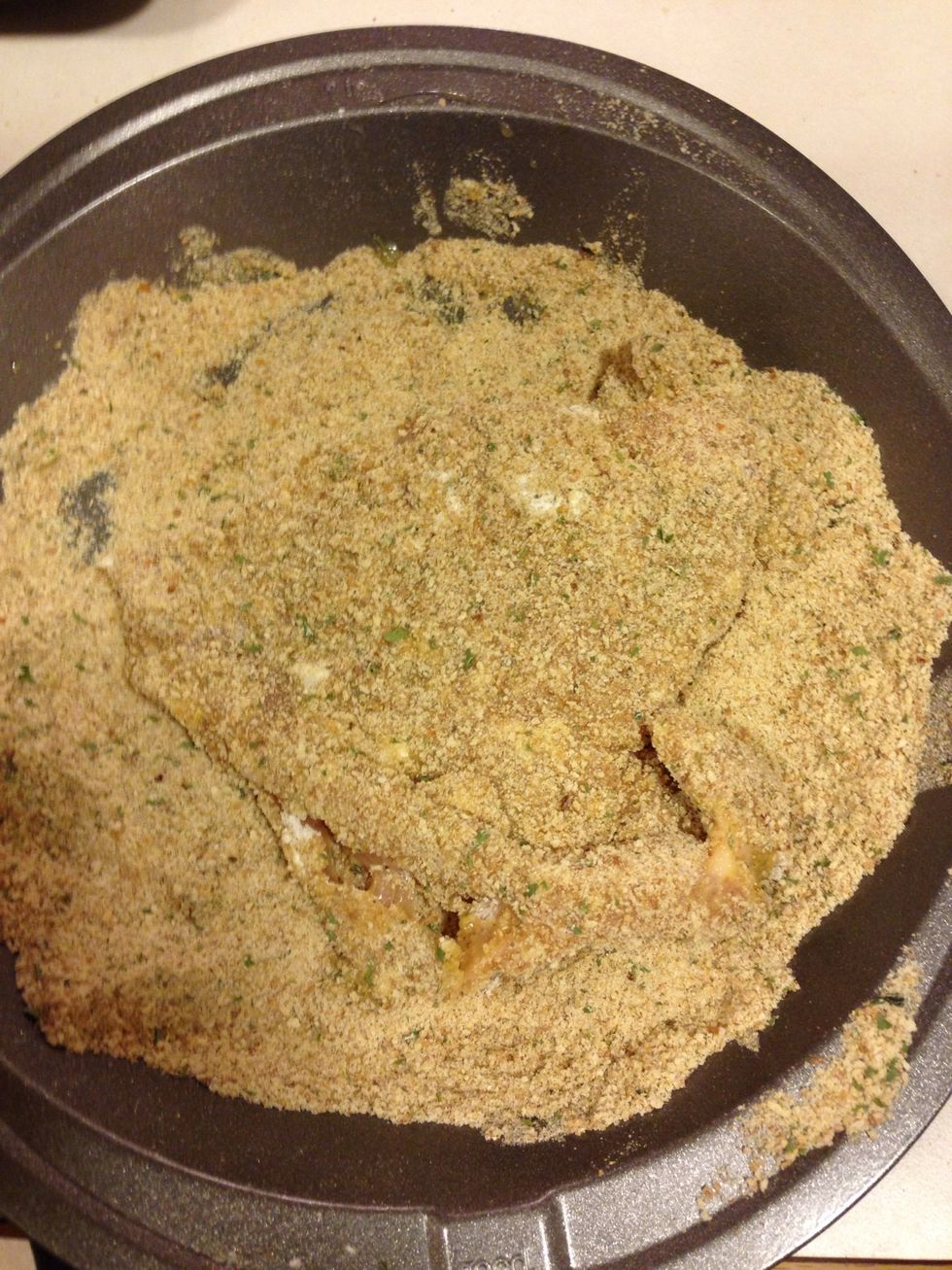 Breadcrumb!!!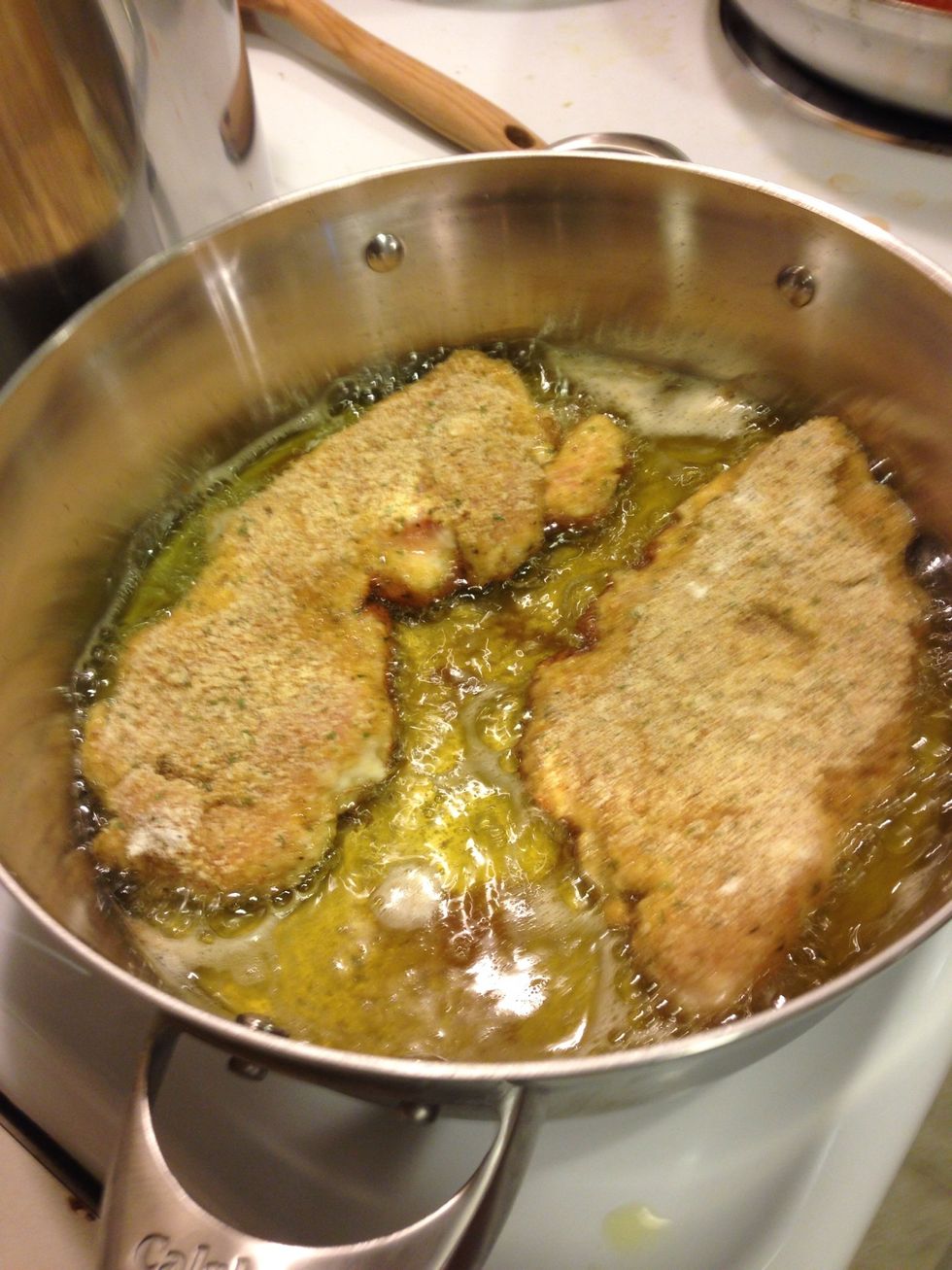 Fry 3-4 minutes each side
The other side...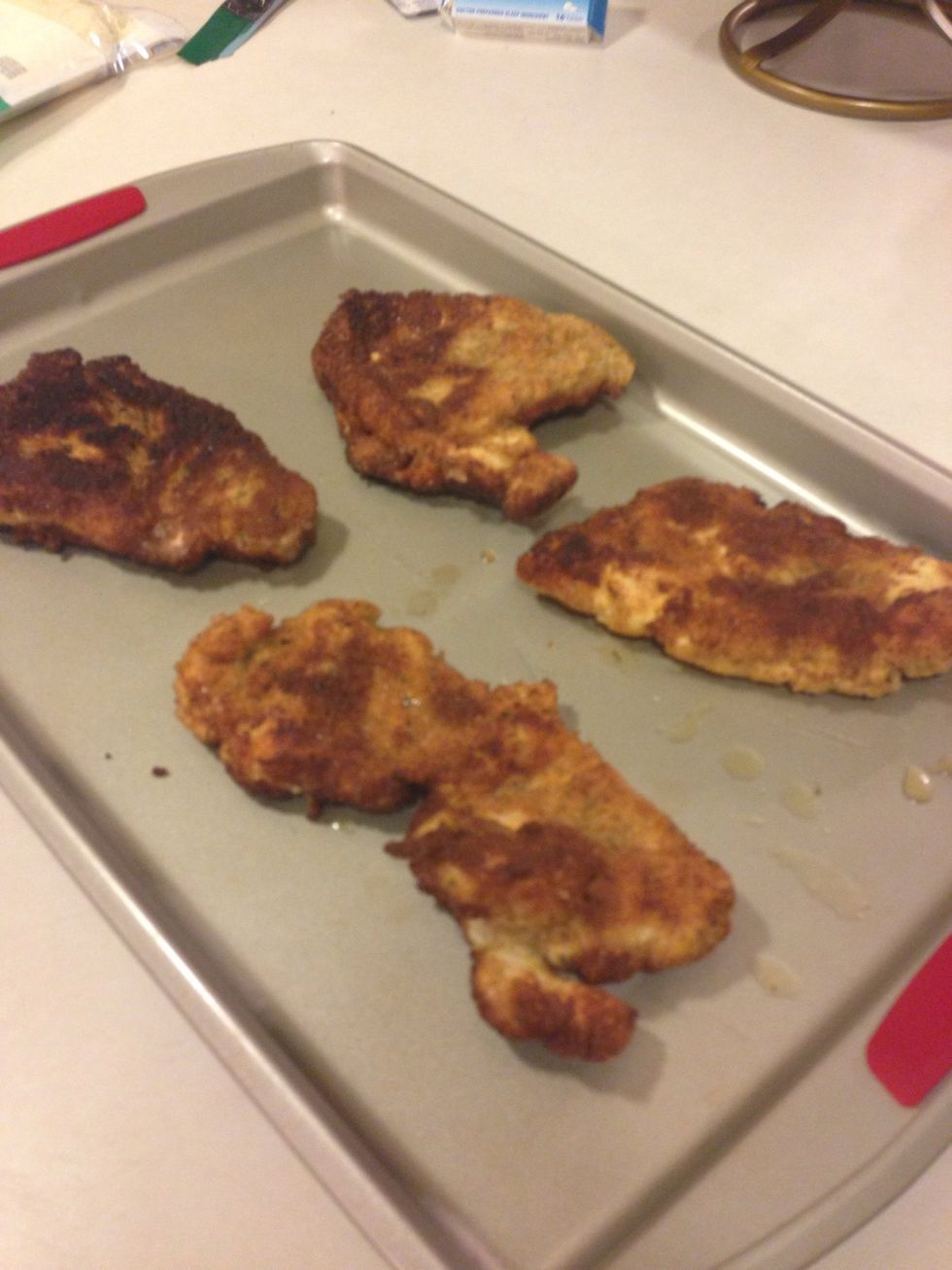 Put on a cookie sheet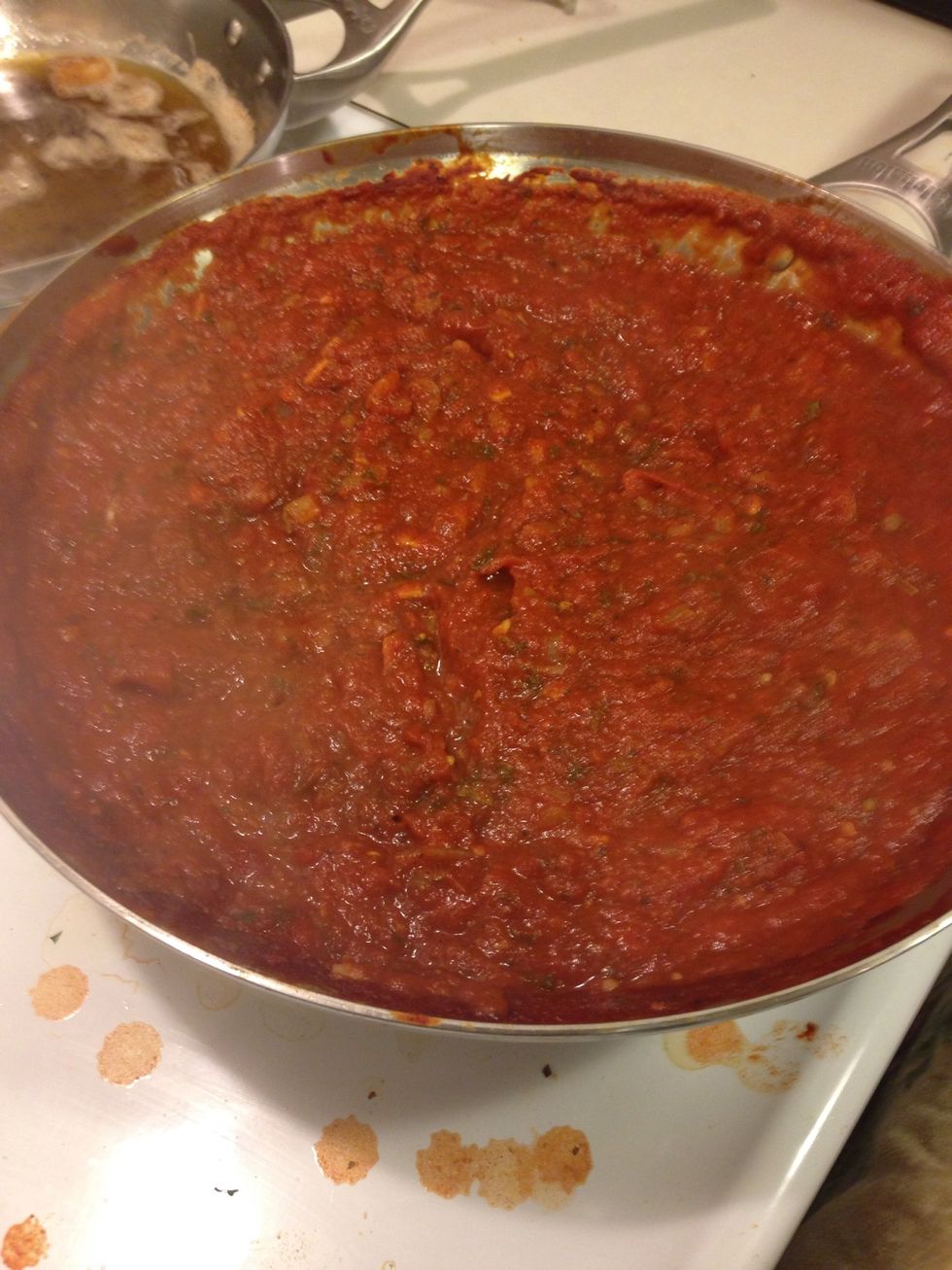 Take that beautiful sauce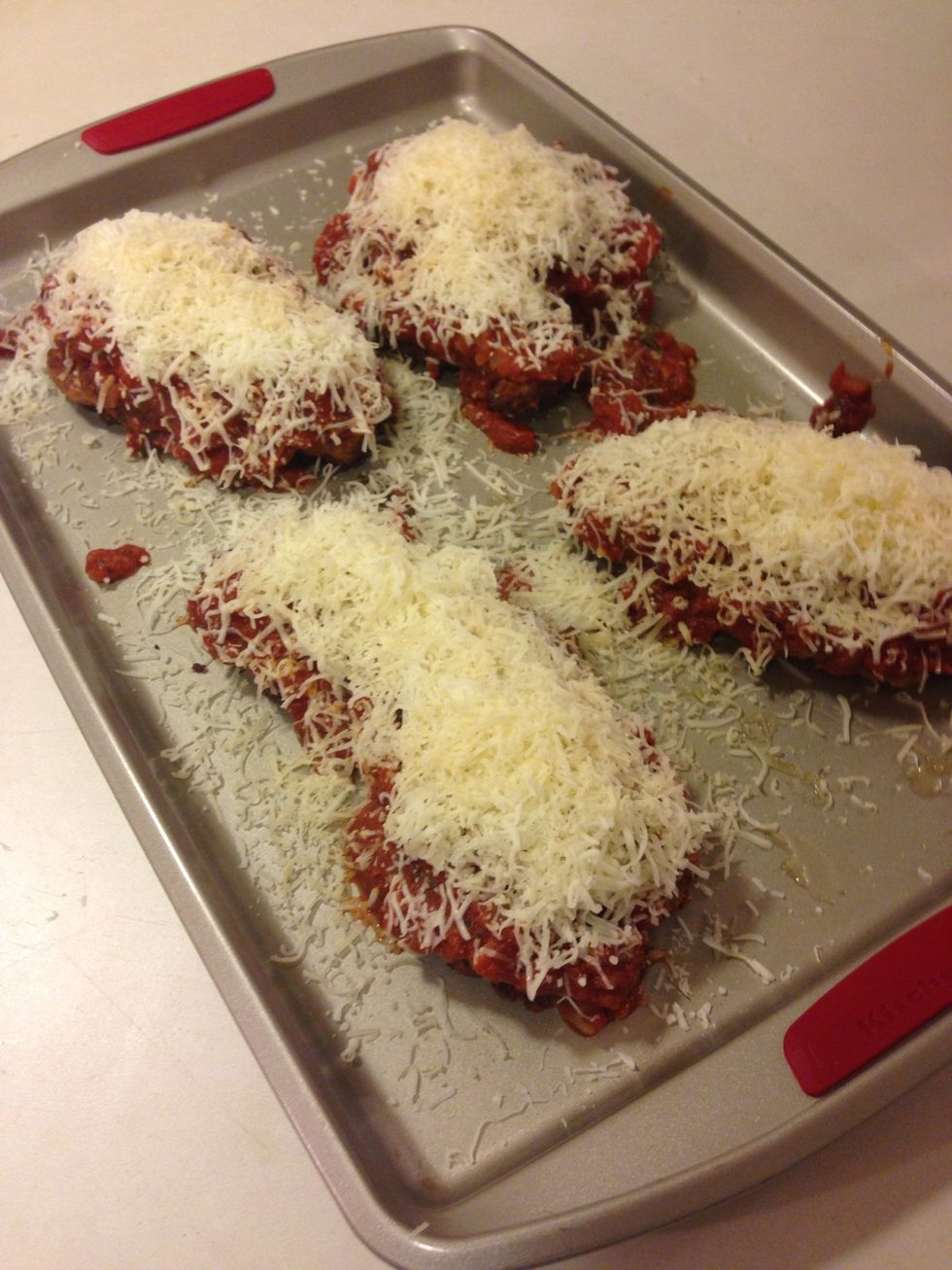 Top your chicken with sauce and as much or little cheese as you want... I was feeling cheesy! In the 400 degree oven for about 7 minutes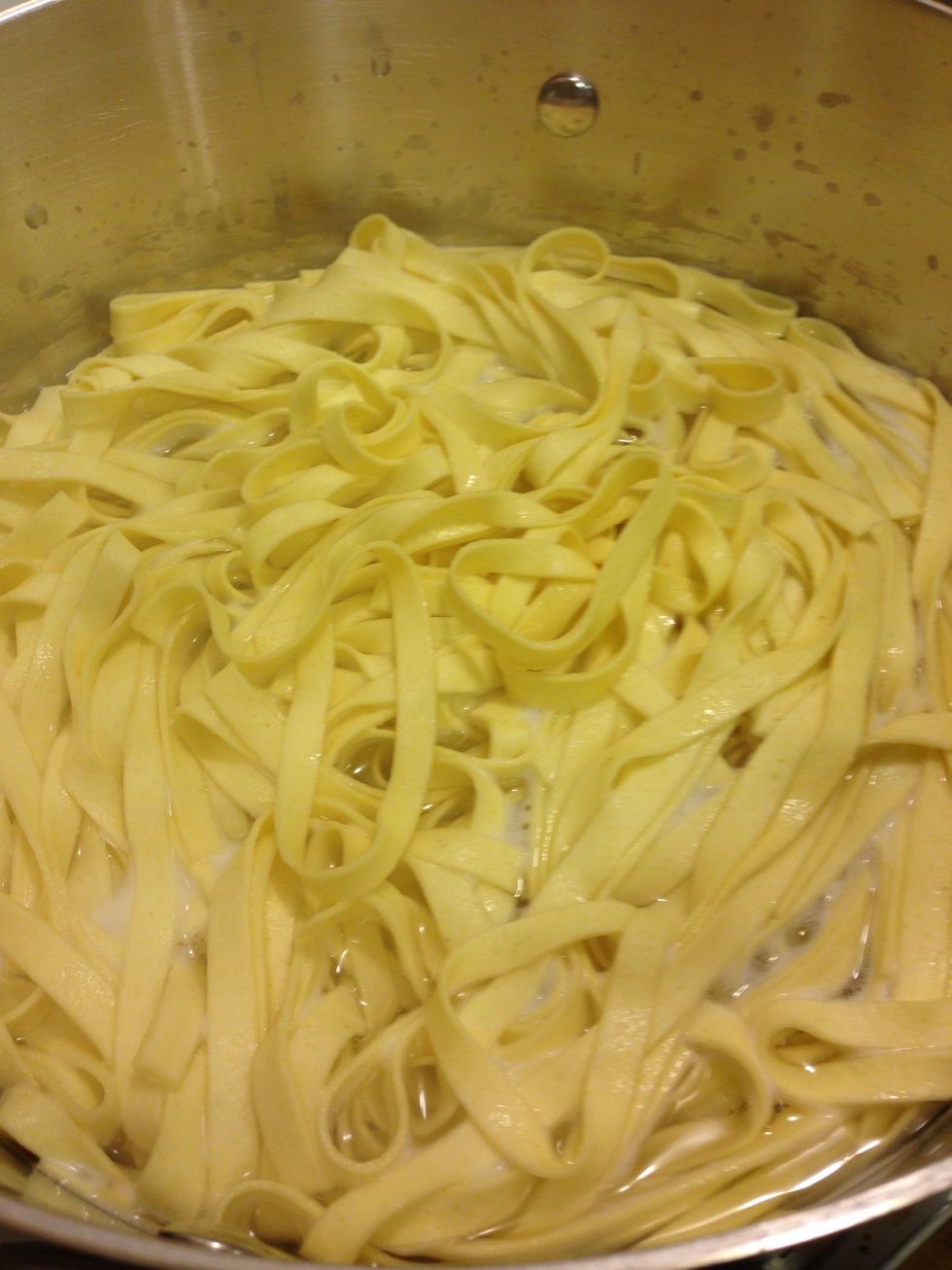 Your water should be boiling by now so cool your pasta according to the directions on the package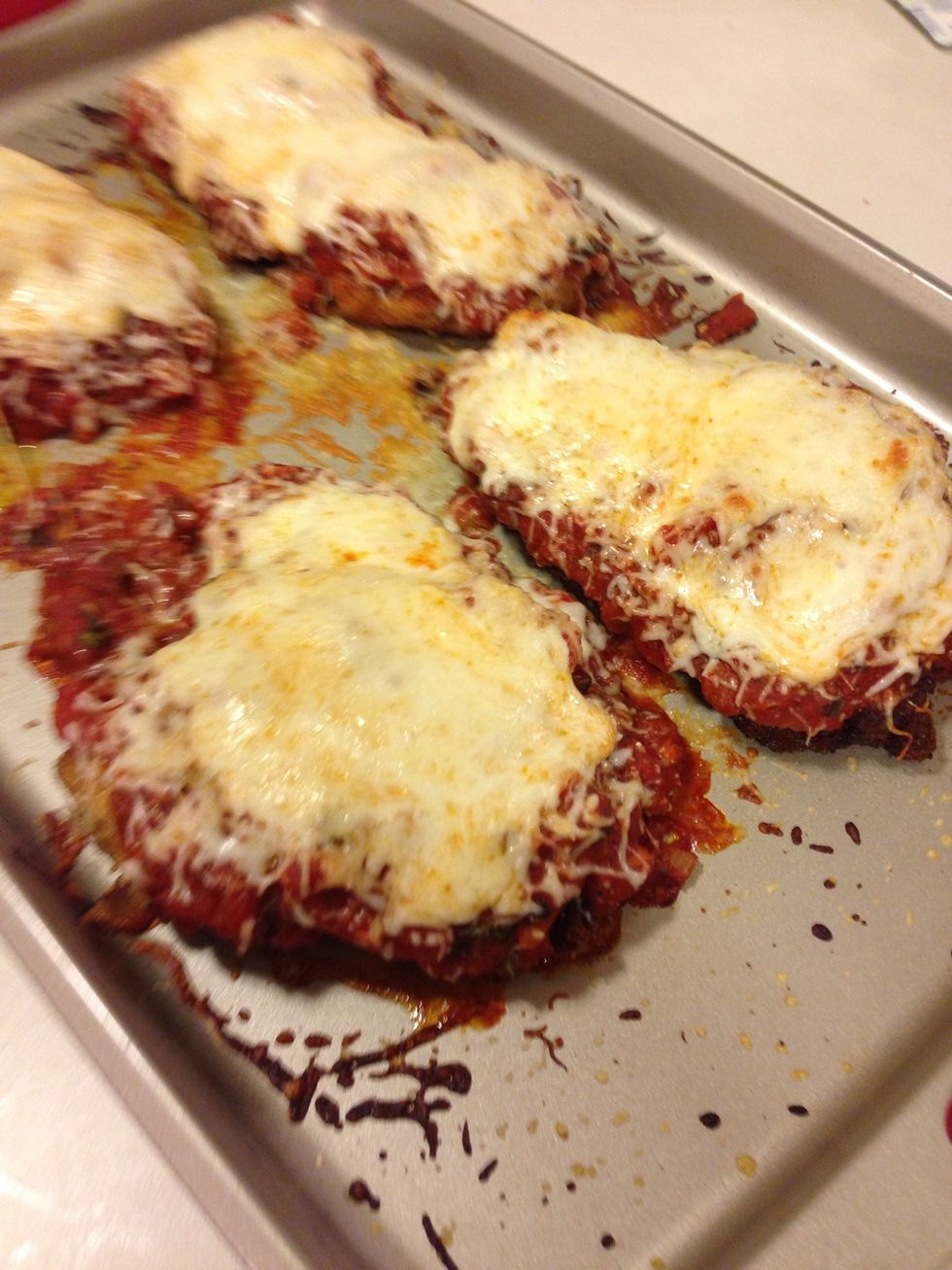 Out of the even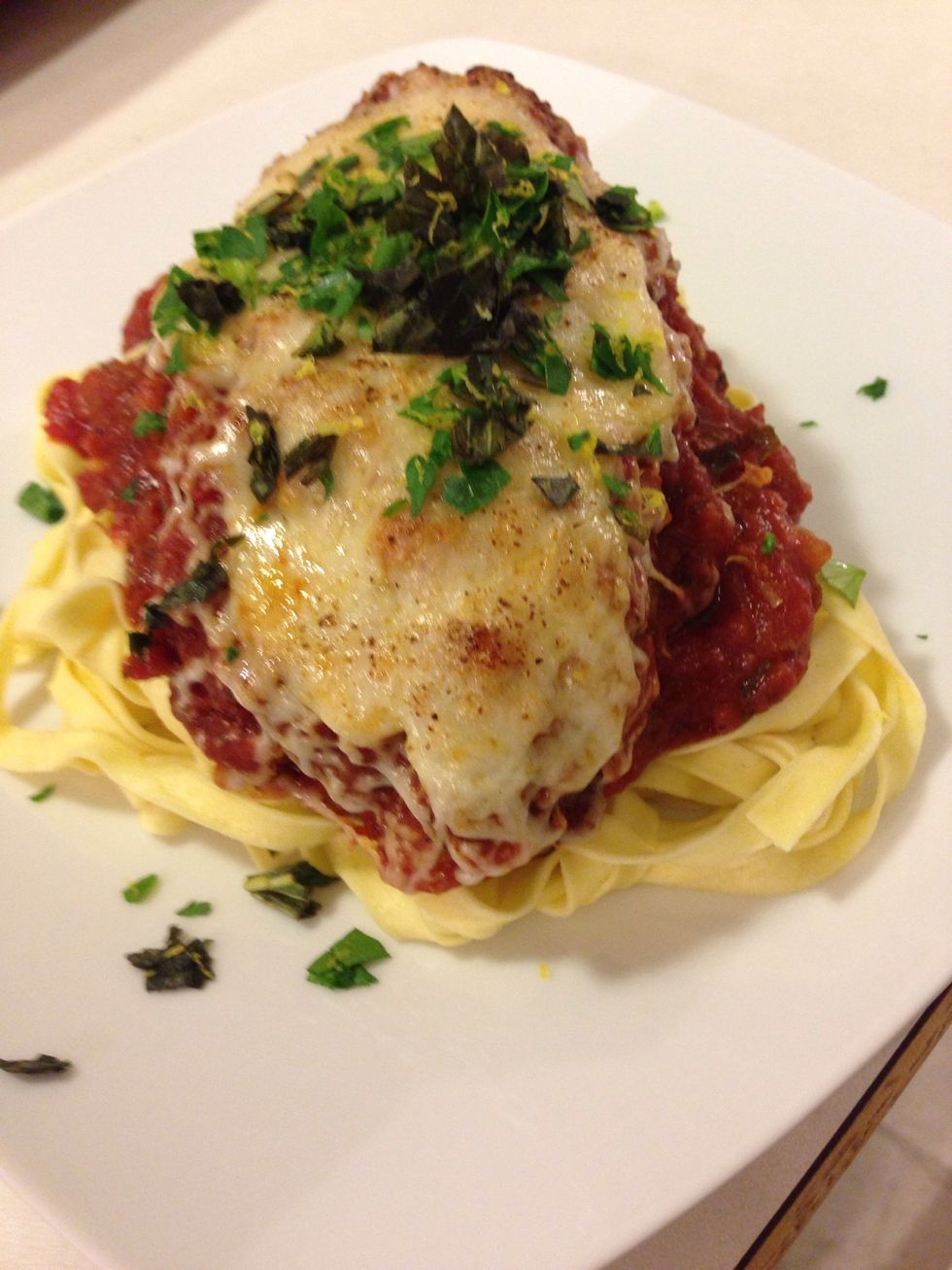 Plate with the pasta, some more sauce top the chicken and finish with the basil/parsley/lemon zest mixture and ENJOY THAT MEAL! Check out my Facebook page! Theloveofculinarycreations Thanks!
28 ounce can whole peeled tomato
28 ounce can tomato purée
Small can tomato paste
1 onion
Roasted garlic 5-8 cloves
Dried basil
Dried parsley
Garlic powder
Onion powder
Red chili flakes
Fresh basil
Fresh Italian parsley
Zest of 1 lemon
Salt and pepper
2-4 chicken breasts
2 cup flower
2 cups bread crumbs
4 eggs +2 tablespoons water
Mozzarella
Parmasean
Jerome Moss
I am in the U.S. Navy, and I love to cook, I plan on retiring and opening my own restaurant. Please Enjoy my guides and thanks to everyone who shares theirs!