This is my own interpretation of a classic, so you can make it out of a convenient mart shopping. It's packed with flavour, the meat is juicy. I hope you'd like it. Enjoy! 💗💗💗
1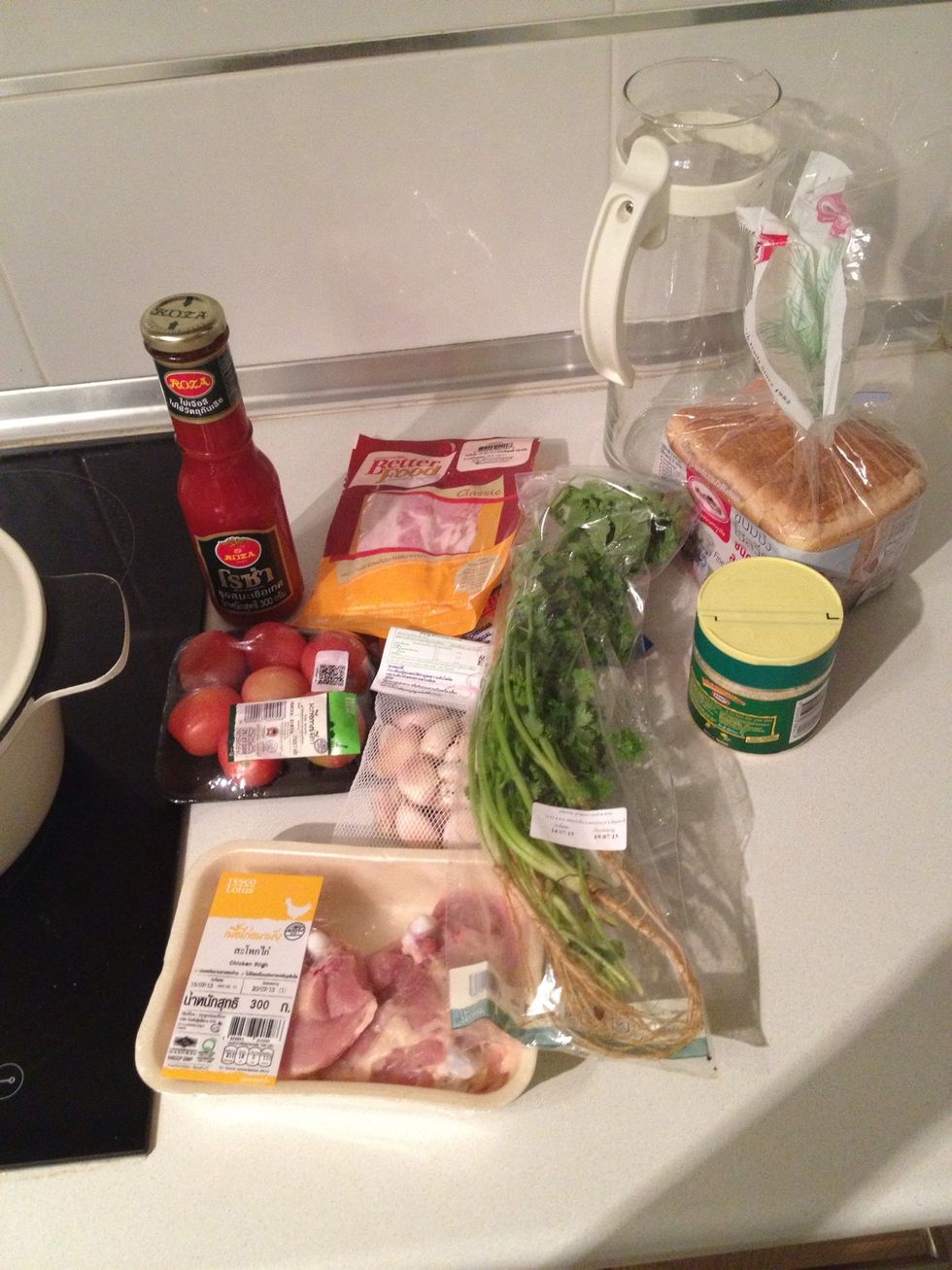 Here's what i got from a convenient mart next to my condo. I nothing fancy. I substitute most stuff to make it convenient.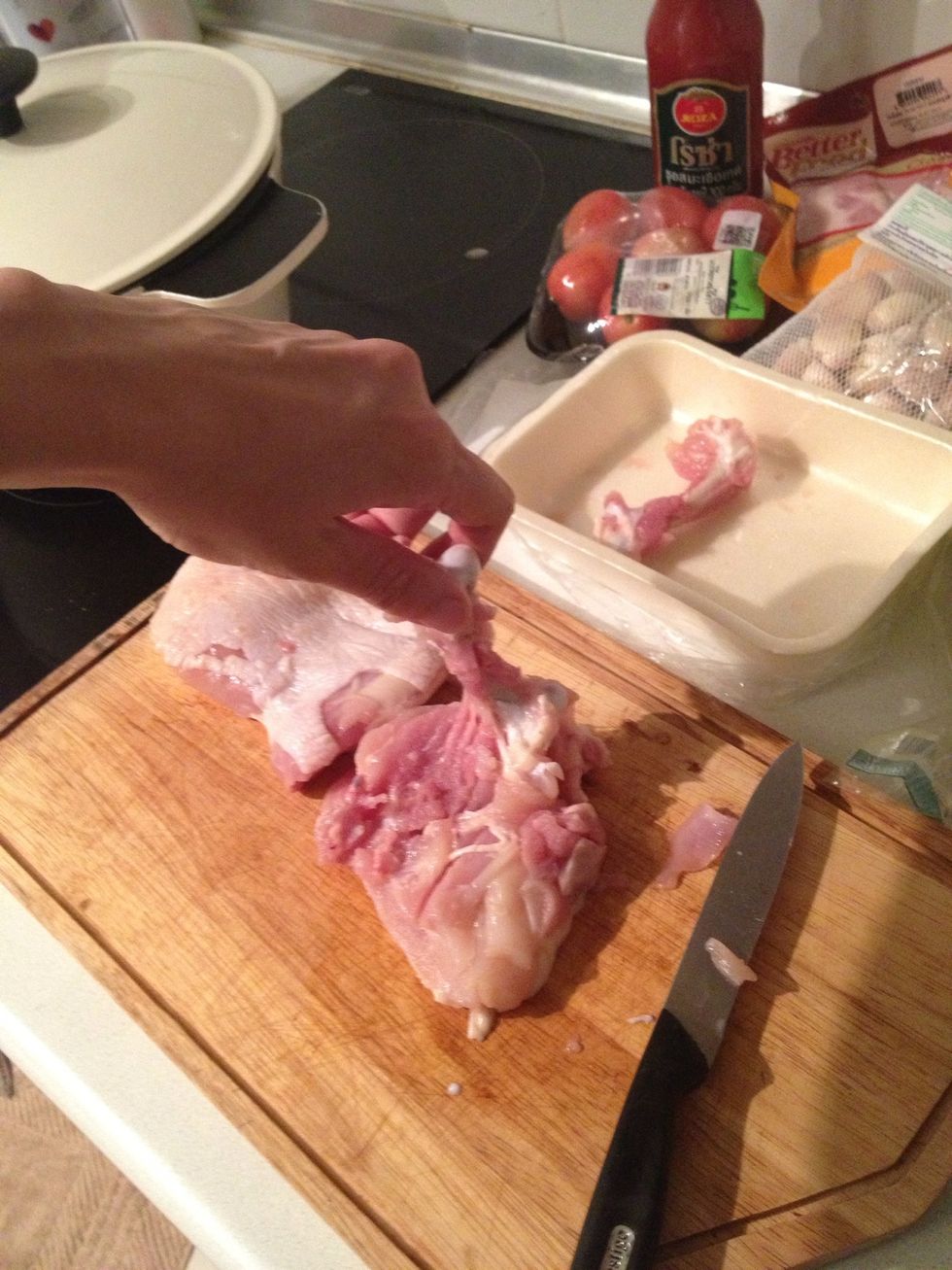 Debone chicken thigh. If you like leaner less fat meat, feel free to go for breasts.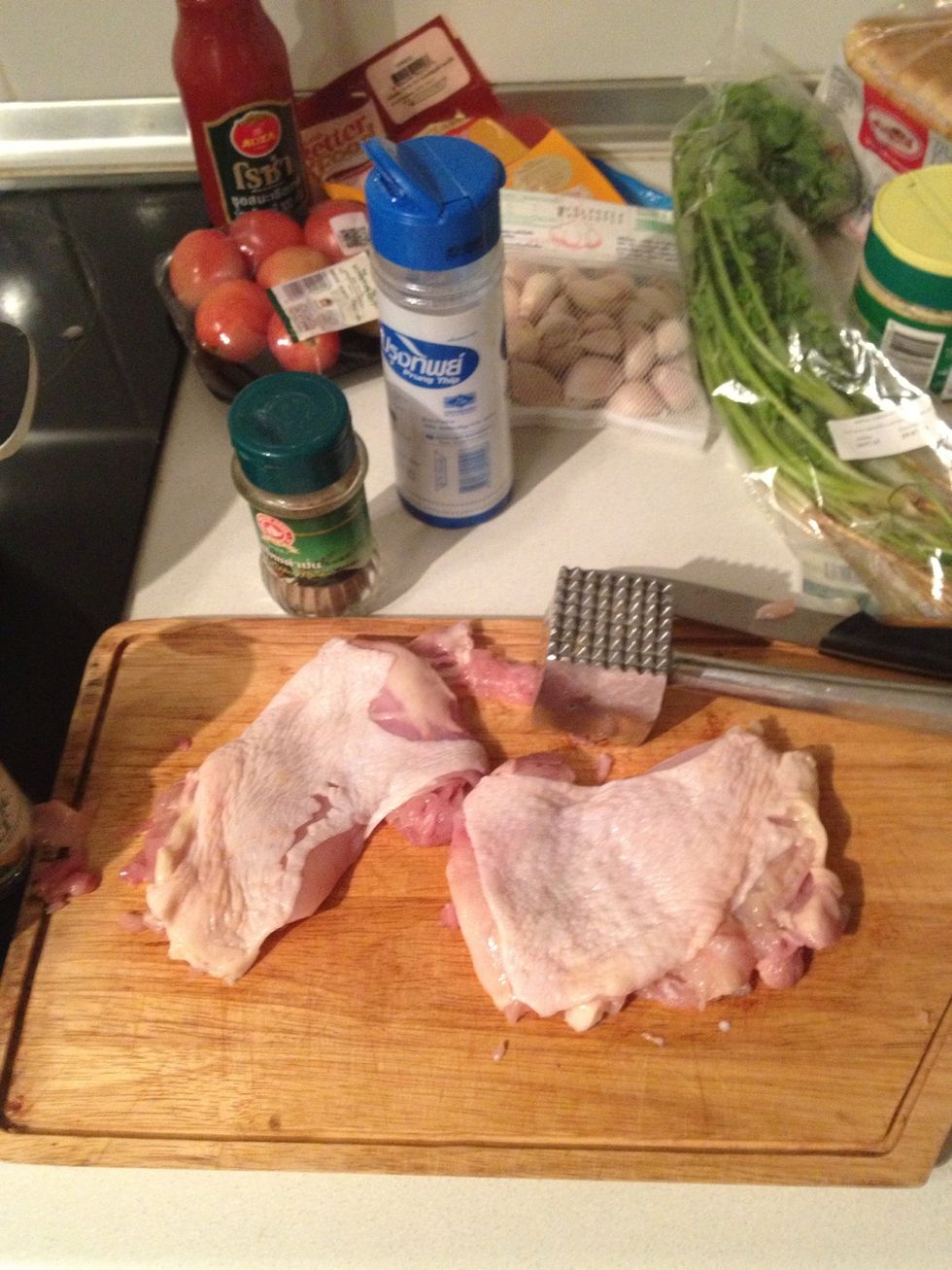 Give the chicken a light smash there to make them super dooper soft. Then season with salt and pepper.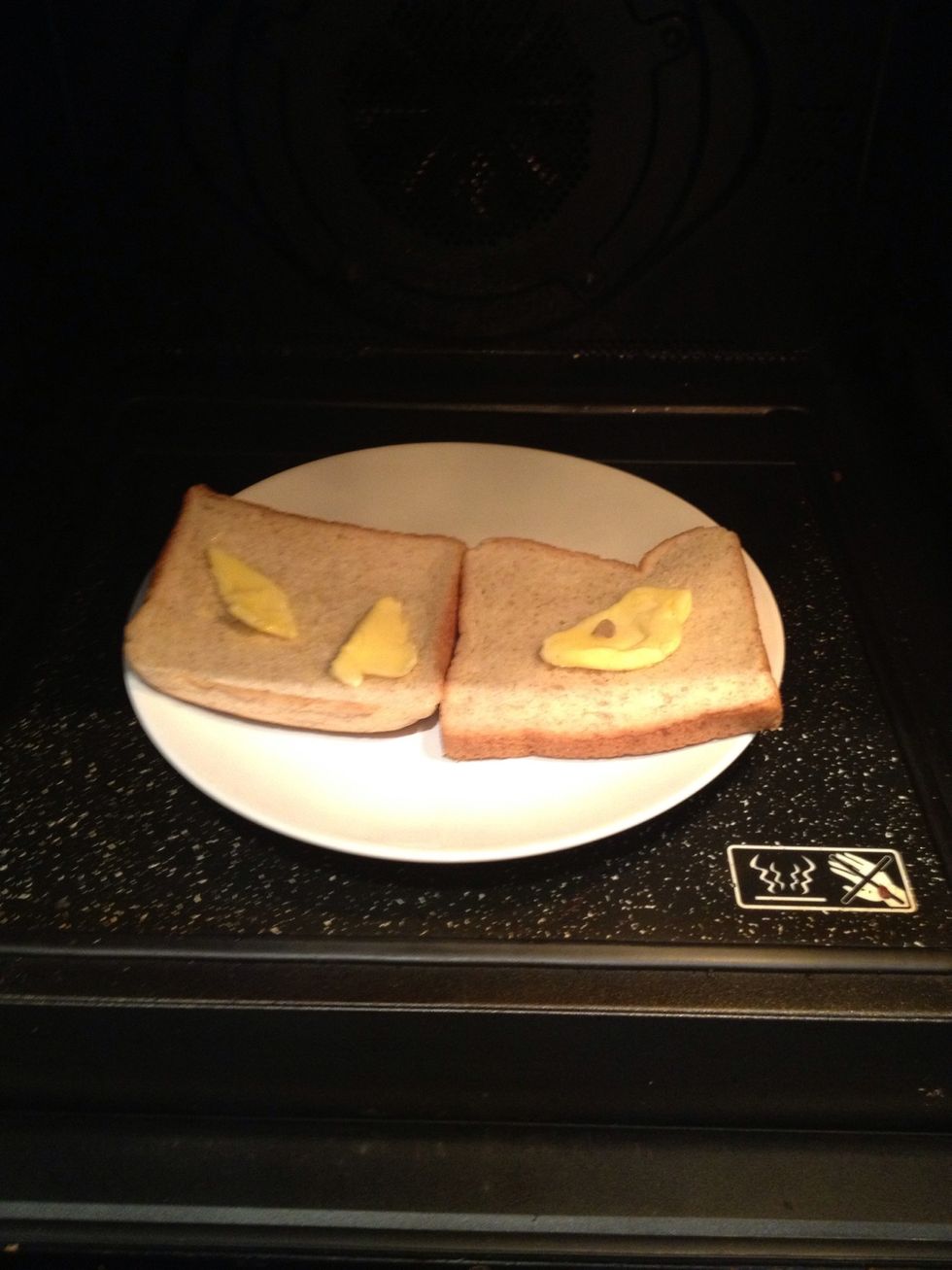 Put some butter on breads. I use wholewheat bread. Put them in the microwave just until the butter melts. (30sec)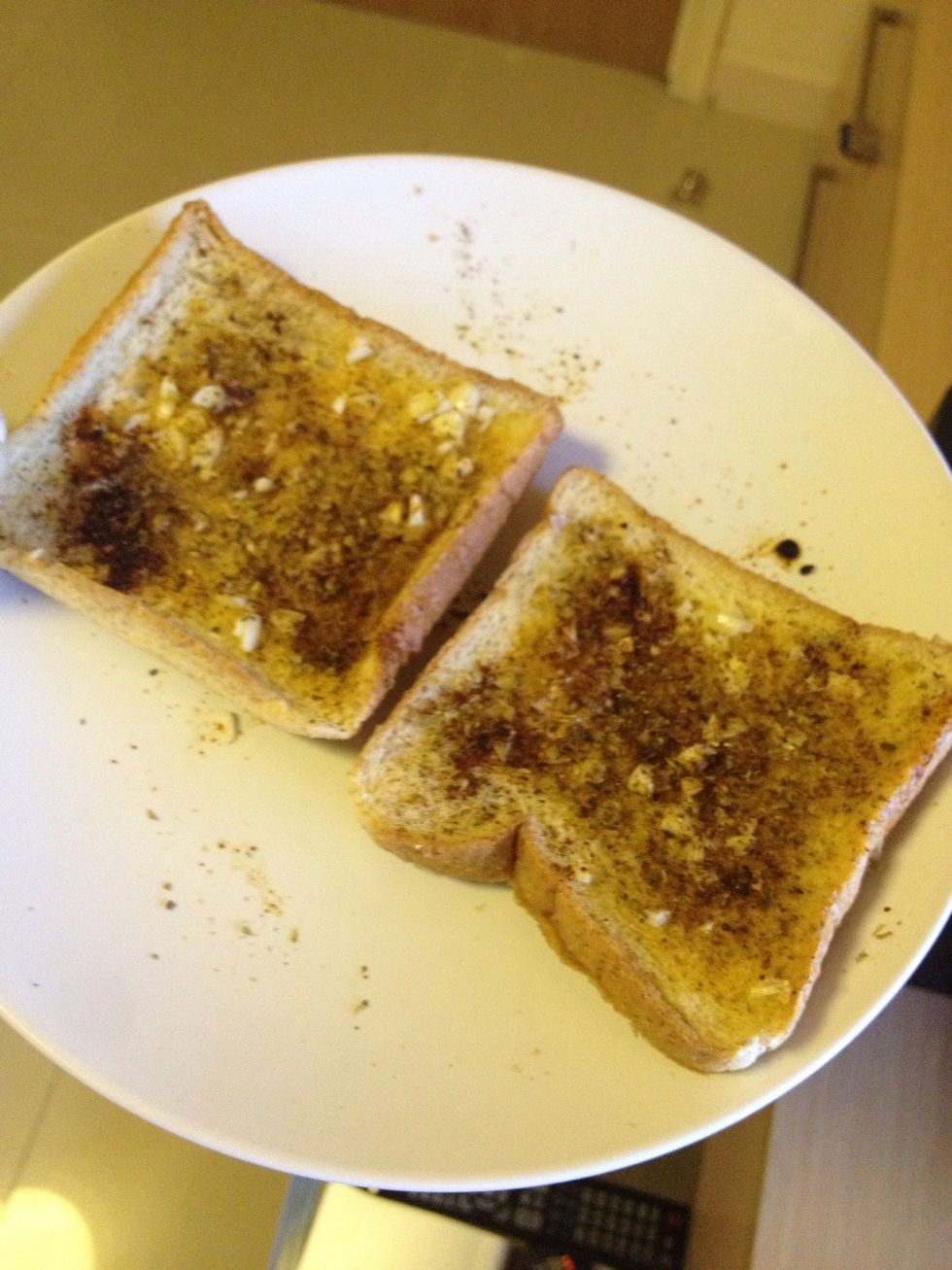 Spread the butter add a little bit of minced garlic (1clove) sprinkle some oregano and paprika and put back in the microwave for a minute. Sit to cool. They'll get crunchy.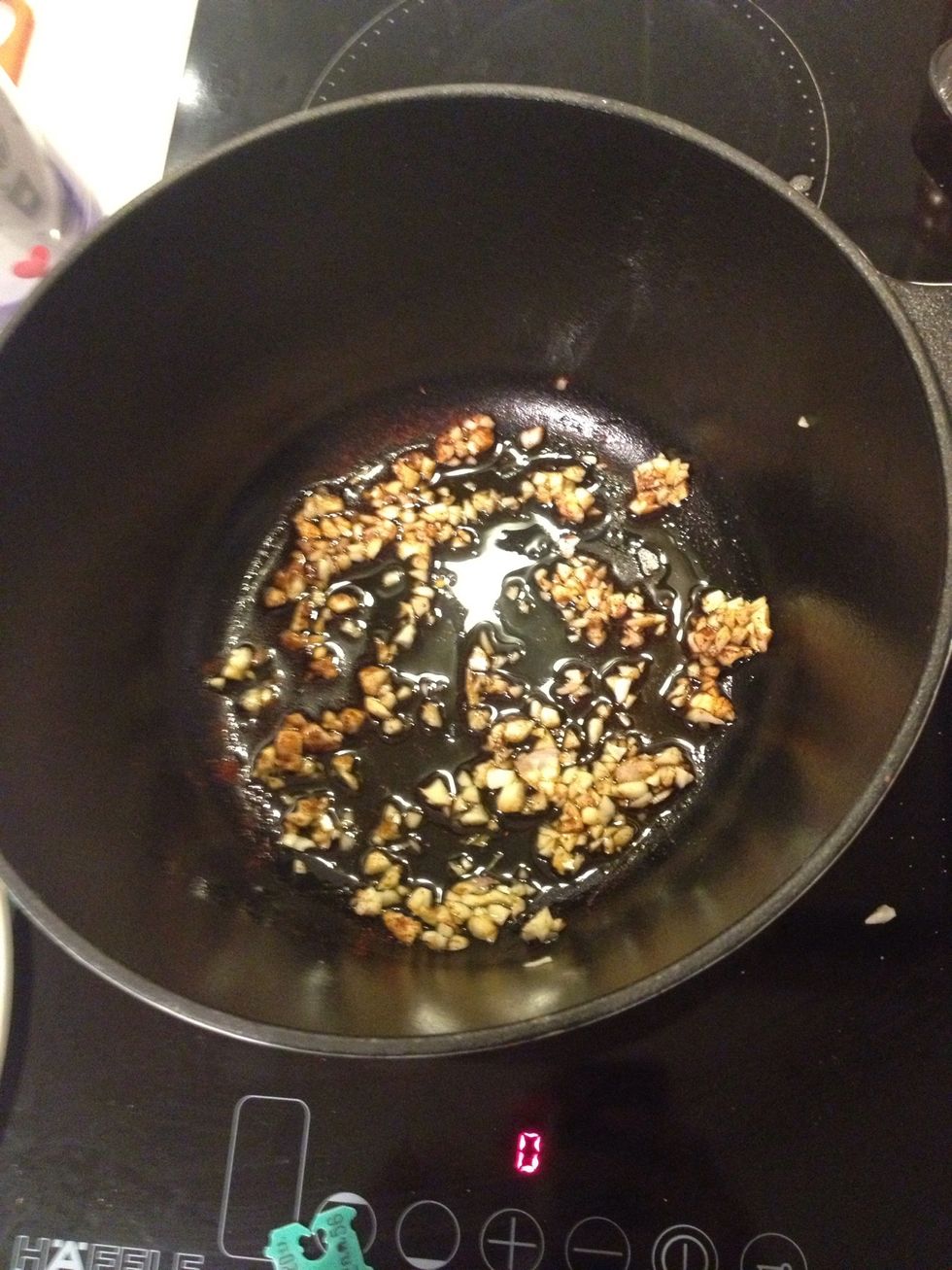 Add some olive oil and the rest of the garlic in sprinkle with some paprika. Turn on the heat. The casserole is a thick cast iron pan. It might take time to heat up.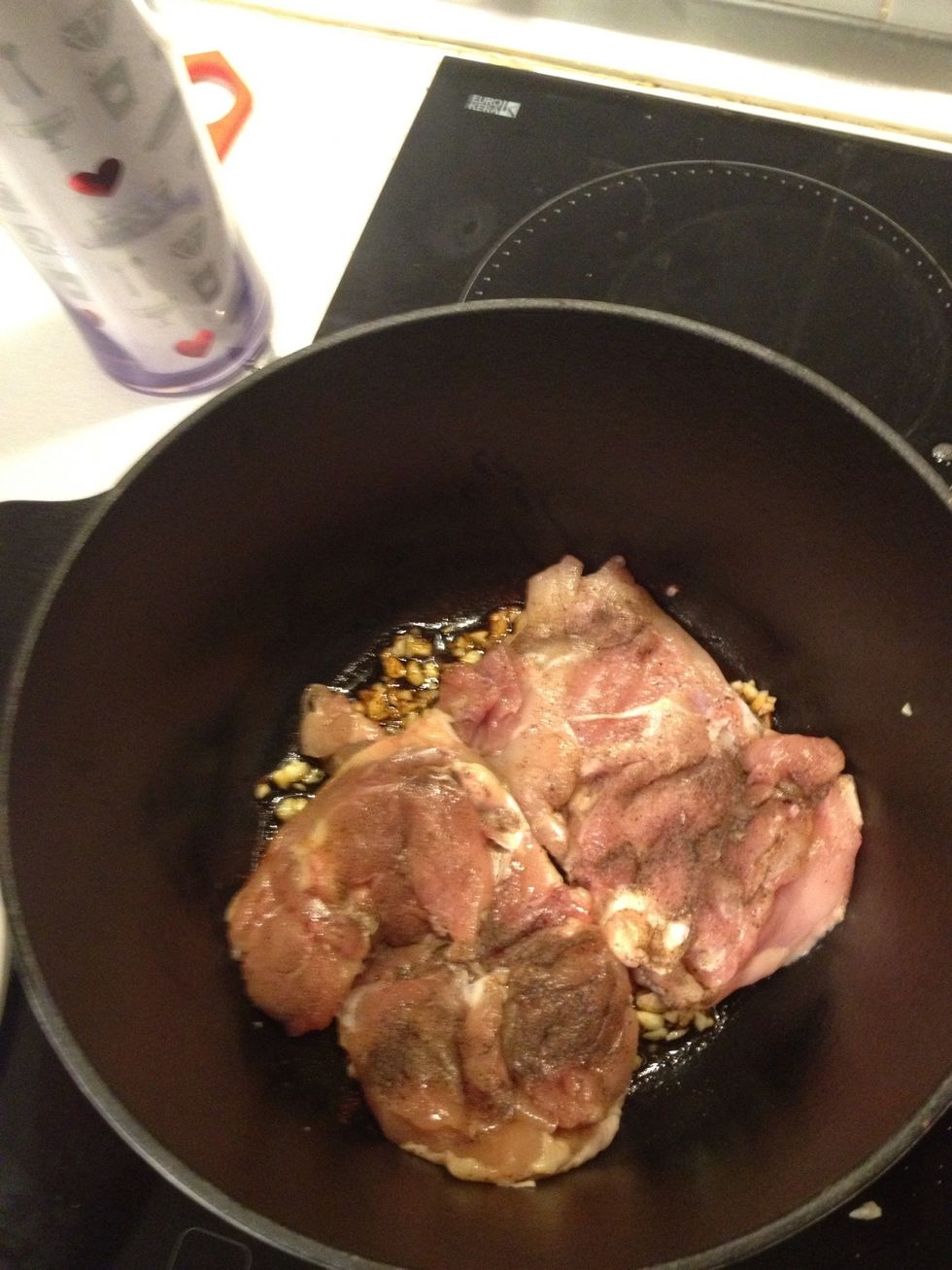 As the casserole's warming up, Put the chicken in skin side down.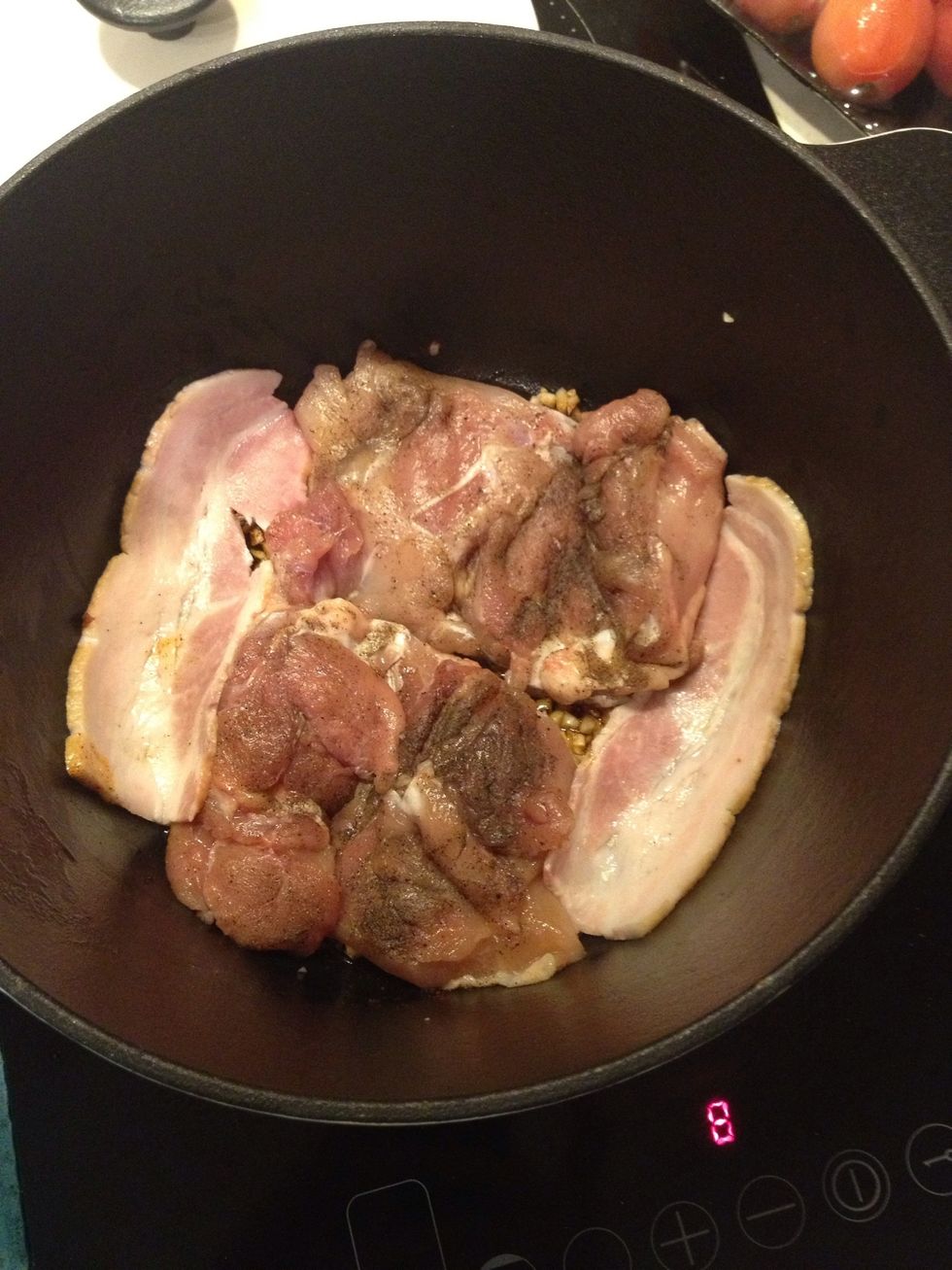 Add some bacons.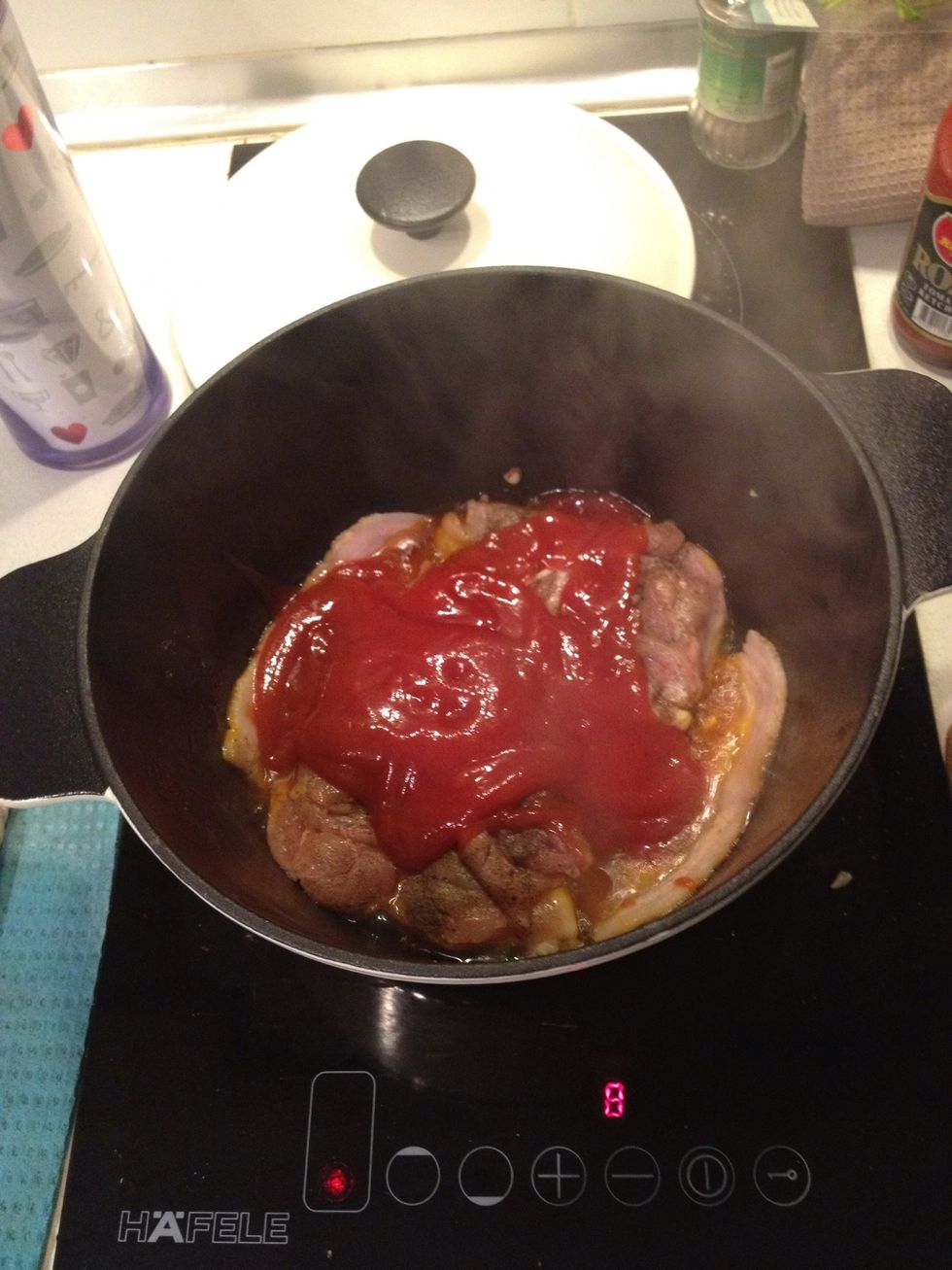 Here, i use Tomato sauce (ketchup), as it's the only tomato base i can find in a mini convenient store. it's better to use one of those canned tomato (blend it up with ur blender and pure in)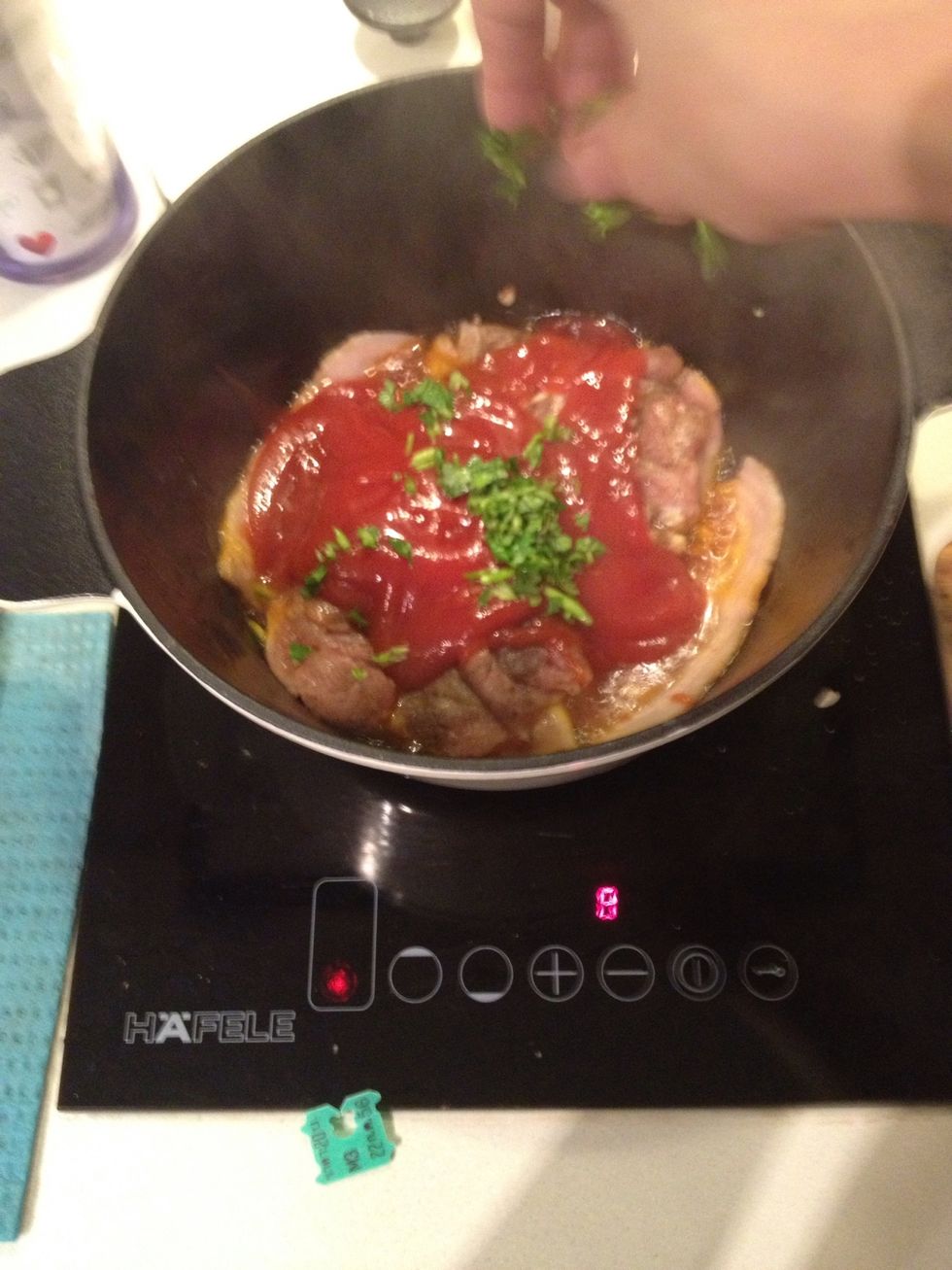 Add the chopped cilantro, if you can't get this use parsley. You can even use basil (but it taste bit more spicy)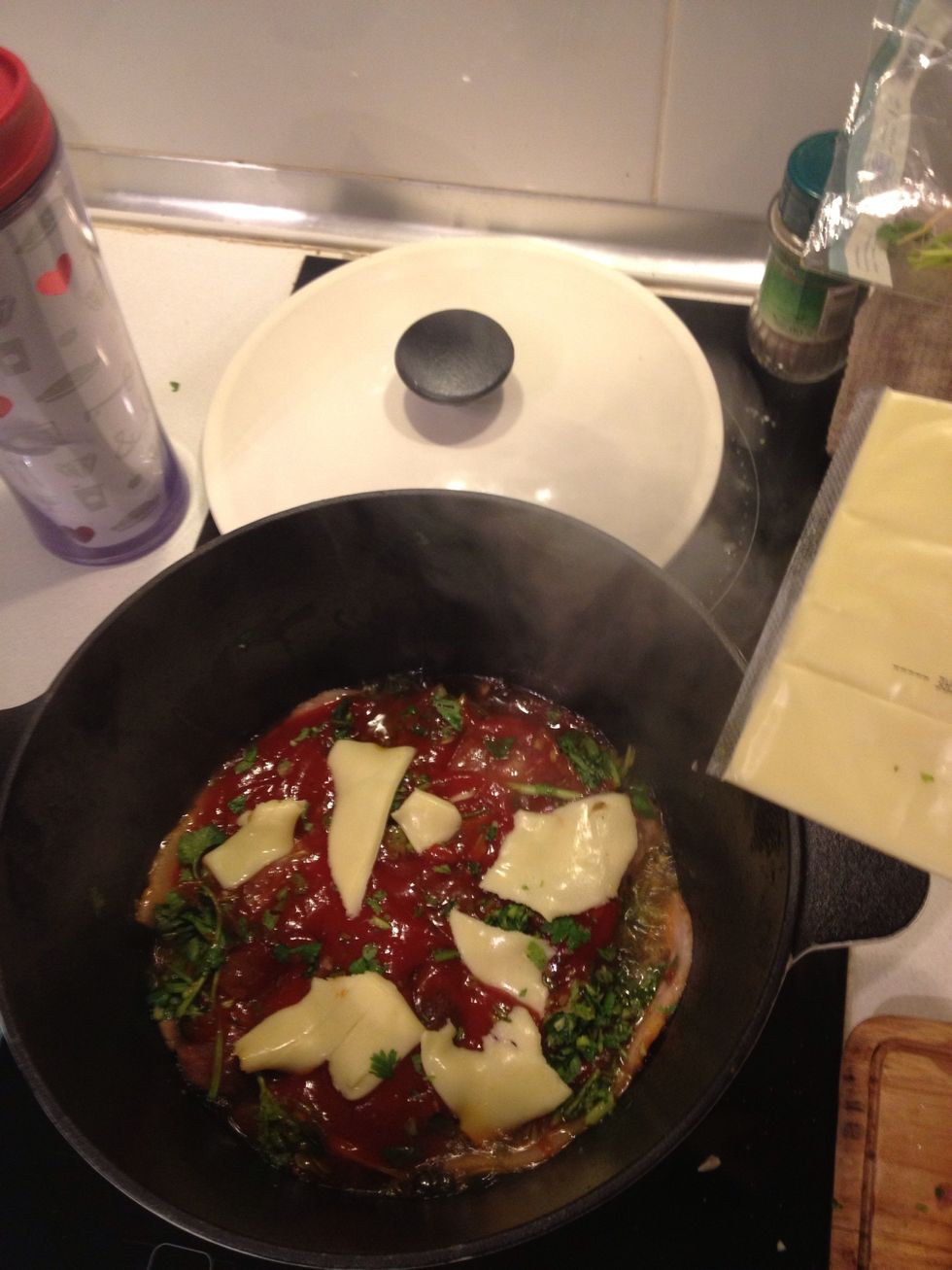 I can find any good cheese, so i use one of those sandwich cheddar sheets. U can use mozzarella, cheddar, and cheese that goes soft with heat.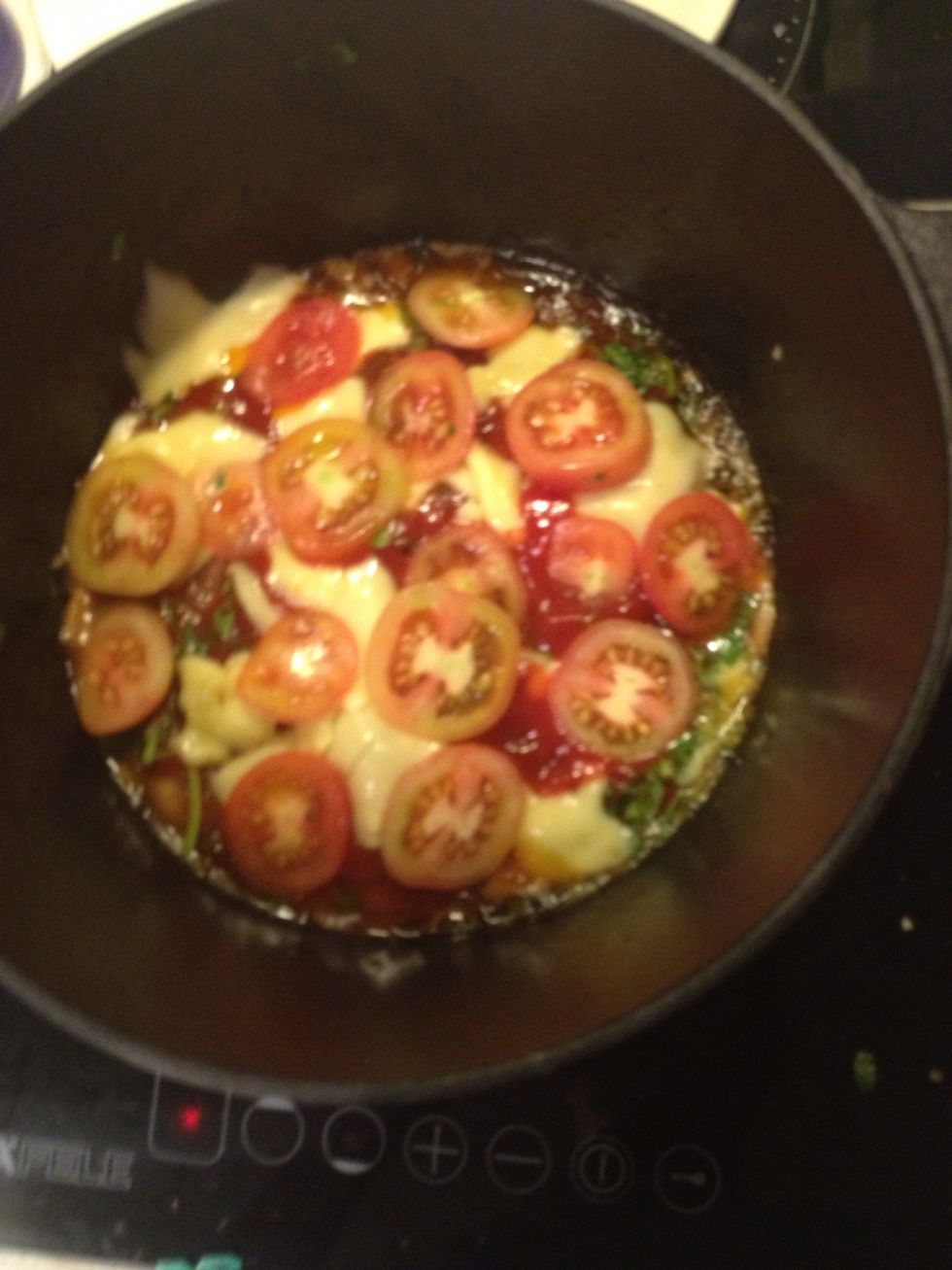 Add tomato. There u have lovely colour and starting to smell nice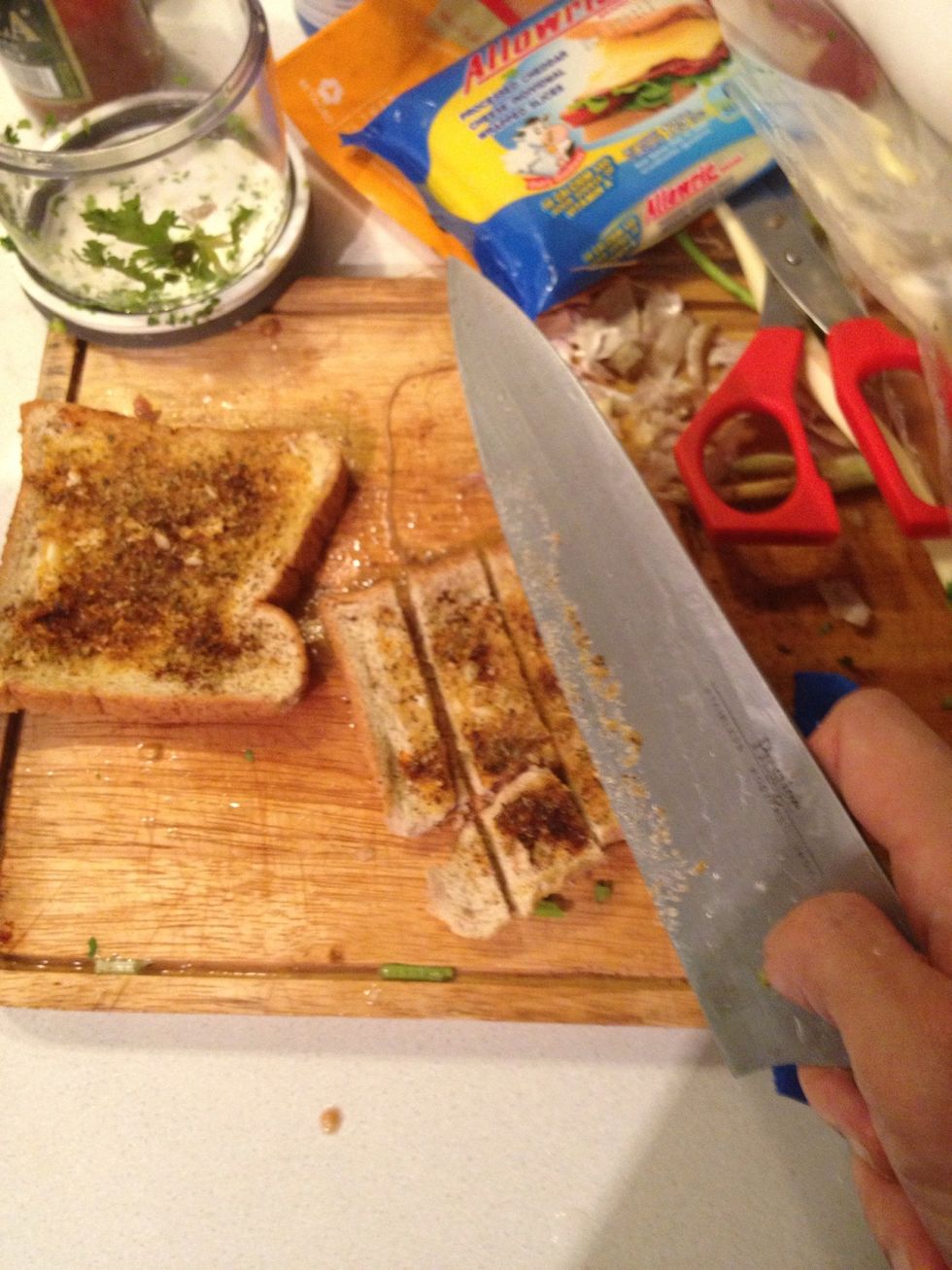 Cut up the bread in to croutons. ( u can use this in salads too!) it's quick and u can taylor made ur own flavour.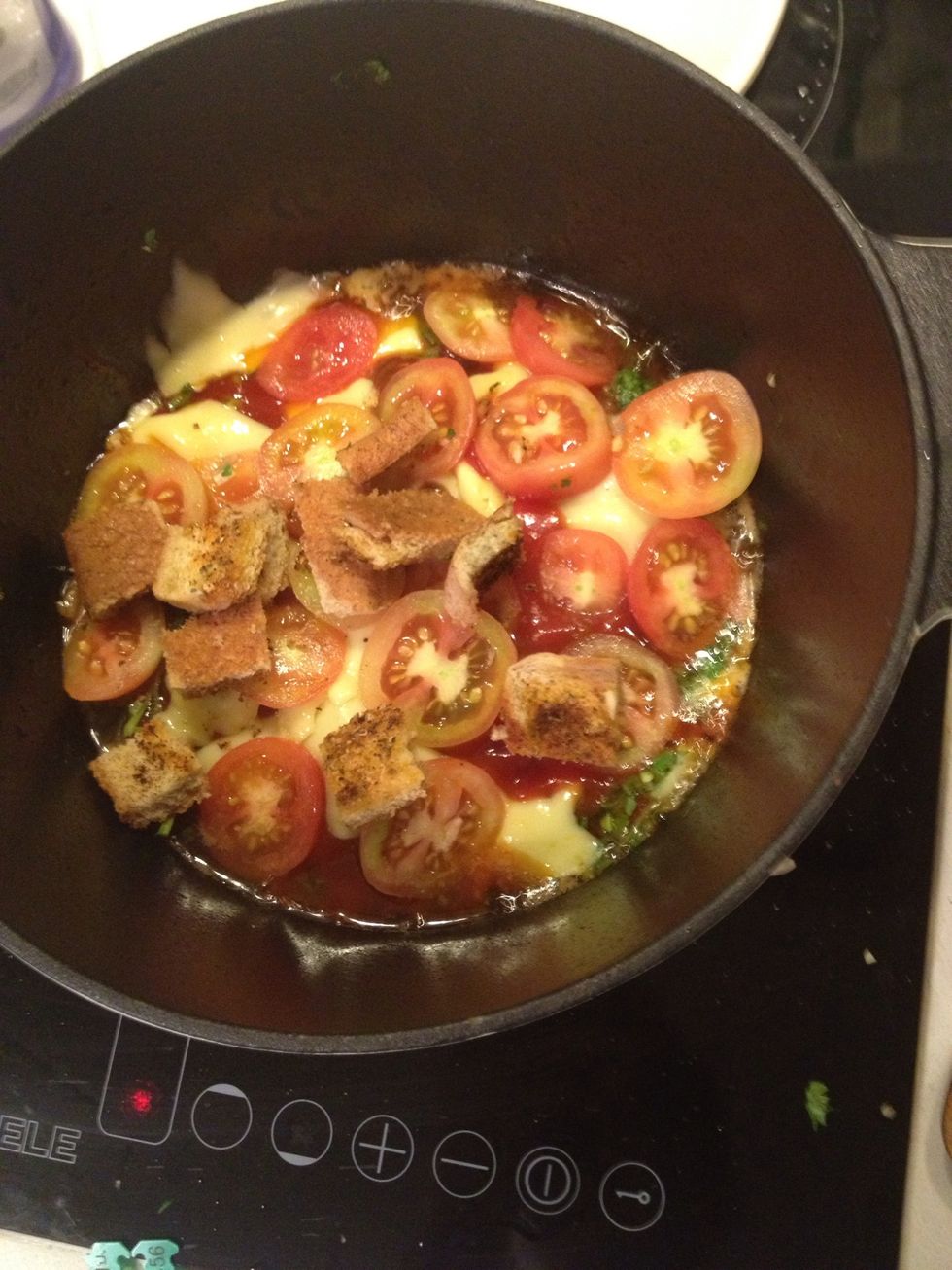 Add the croutons.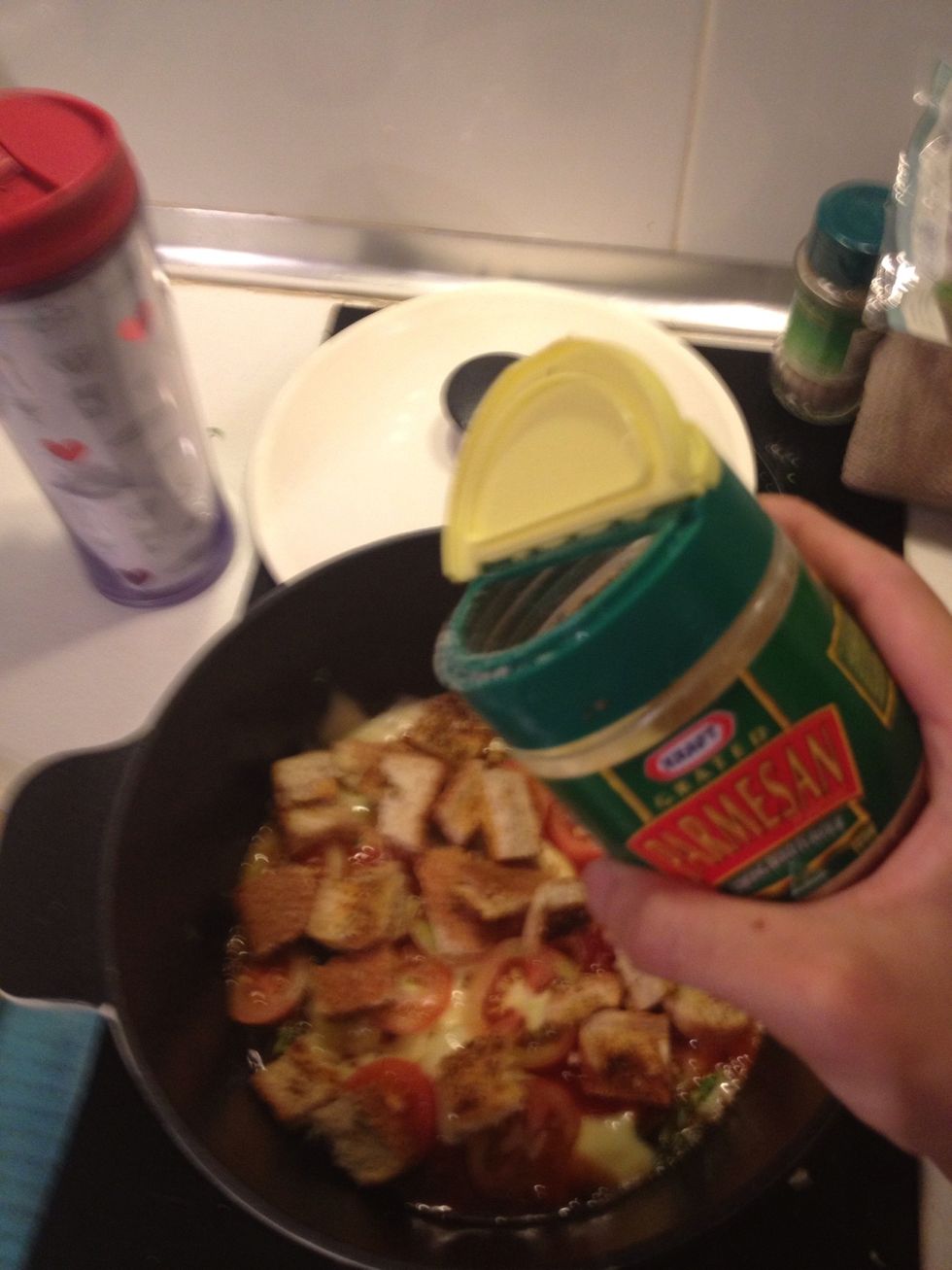 Sprinkle some parmesan. I cant find the real thing so again i use one of this.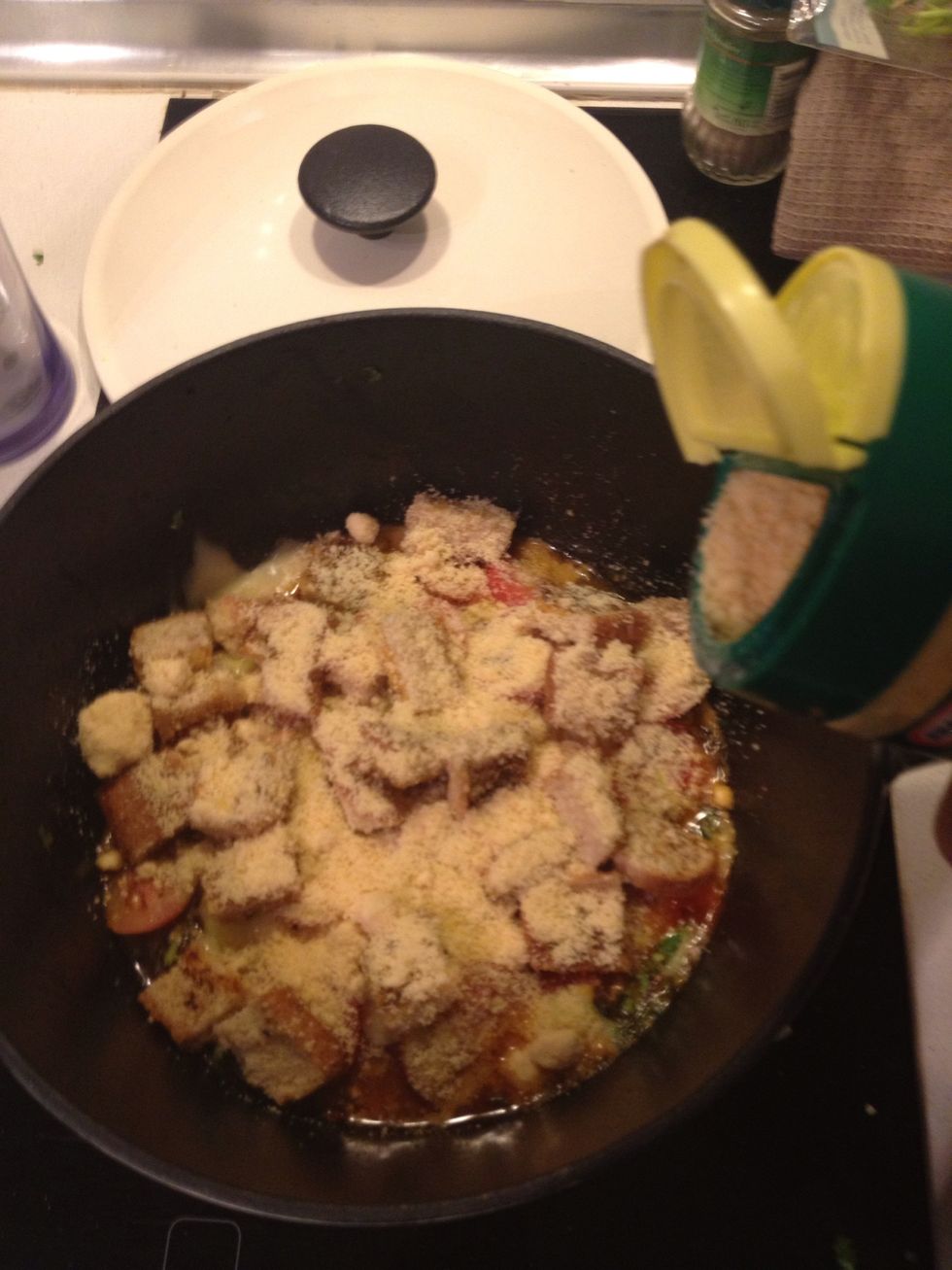 Be generous.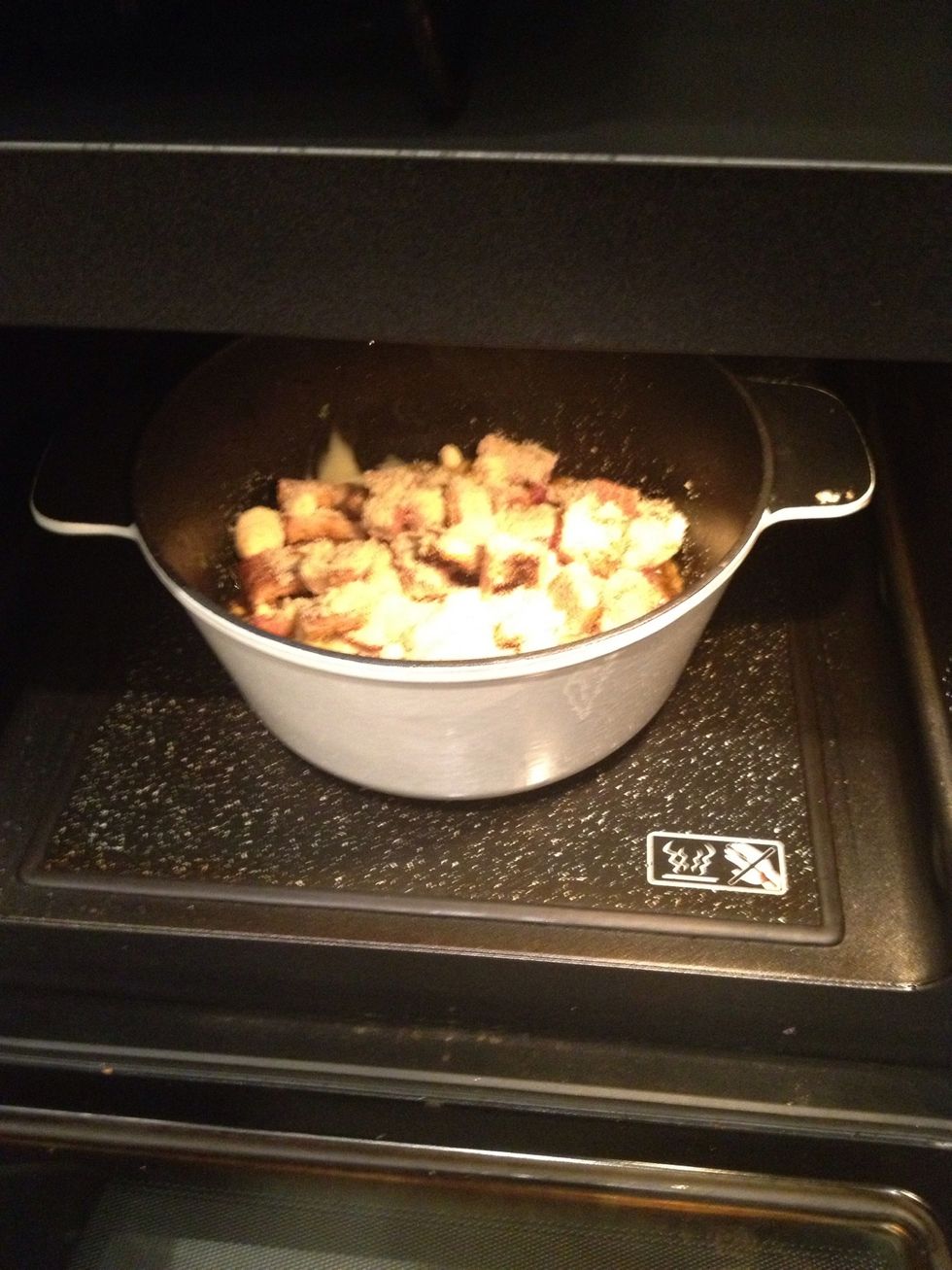 Put the hot casserole in a preheated oven of 200c or 390f for 15 mins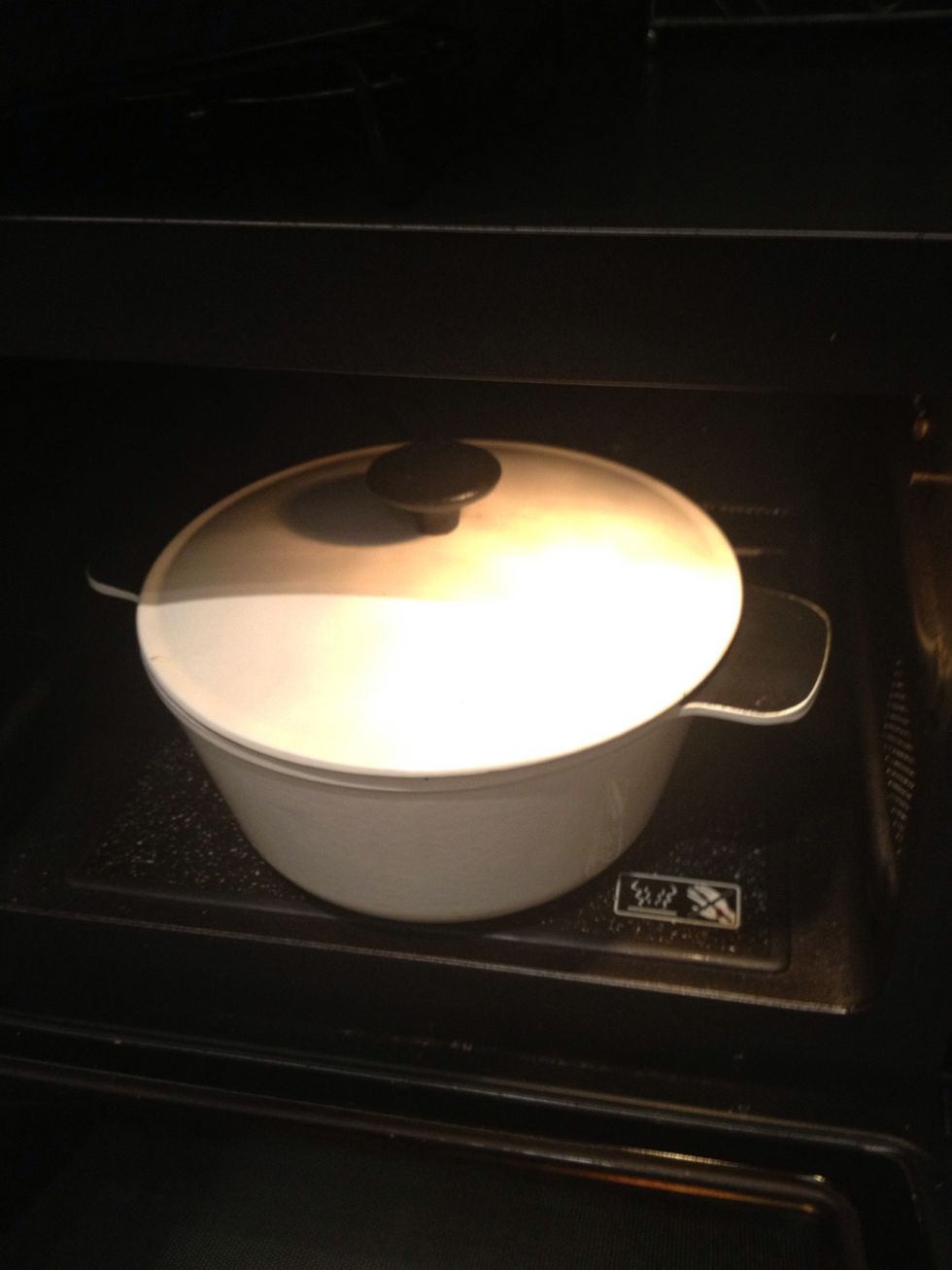 Add the lid cook in the oven for another 10 mins.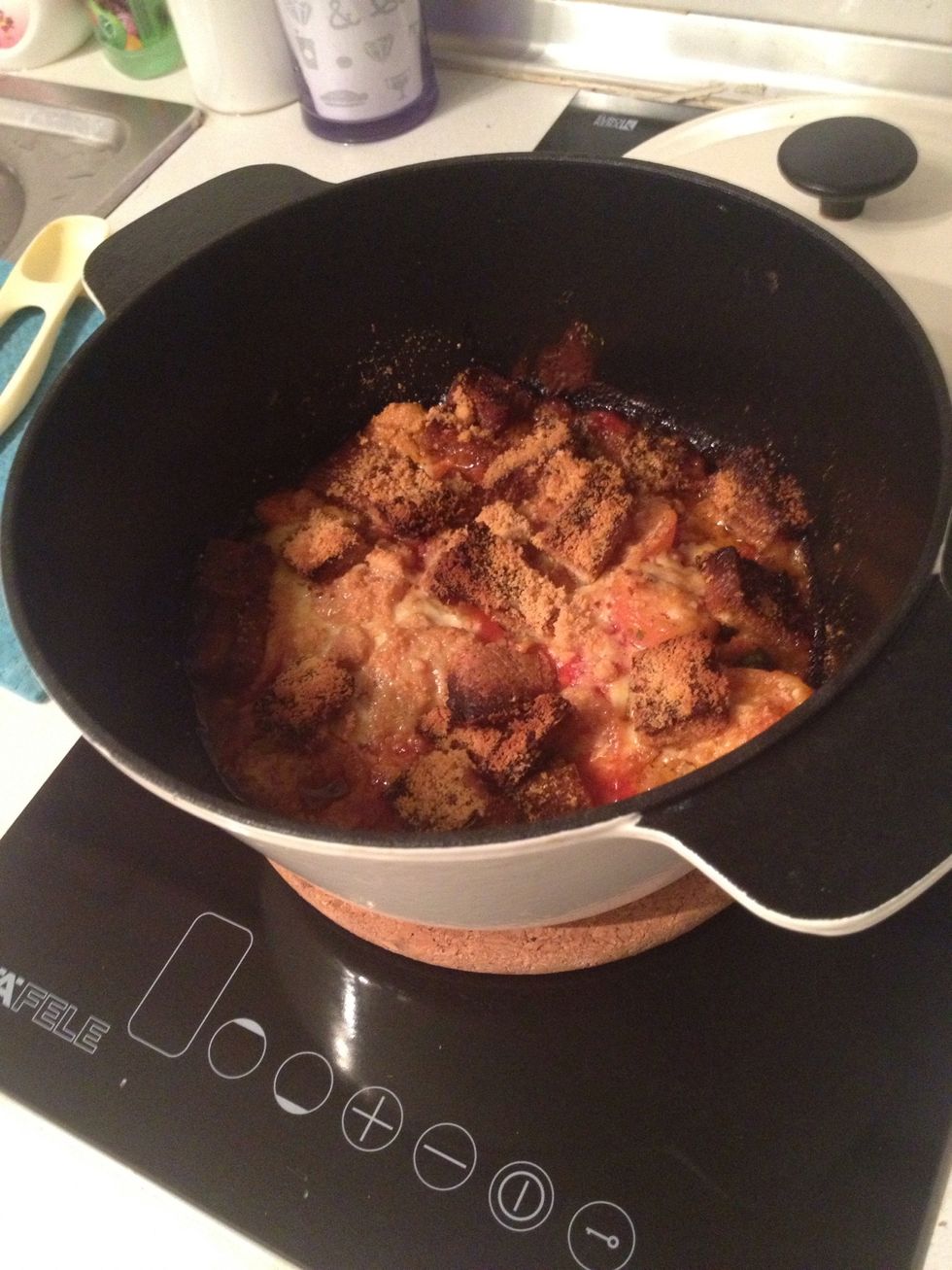 There u have it. U can keep it in the fridge after it cools down for a week. If u need more crunch when u reheat this, add croutons.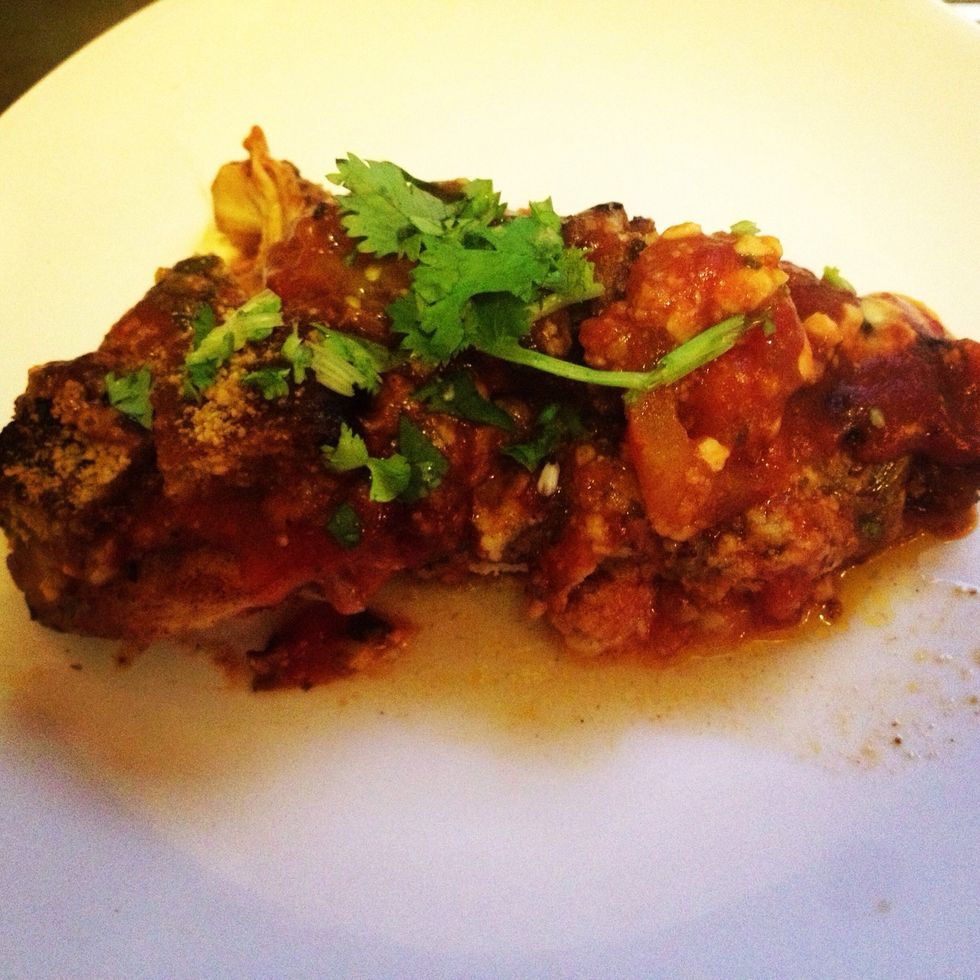 Serve with a bit of cilantro or parsley on top. Serve, share and enjoy! 💗💗💗
2.0 Chicken thigh
200.0g Tomato sauce
5.0 Garlic cloves choped
1.0 Parsley or coriander
2.0 Bread
1.0pch Salt & pepper
1.0pch Origano
1.0pch Paprika
Cheddar or mozzarella
Parmesan
3.0 Bacon strip
2.0Tbsp Butter
3.0 Tomato
Goi Haru
I love cooking & baking. I got recipes from people I met, some were adapted from classic recipes. I hope you enjoy them. Cook Bake Share & Enjoy!