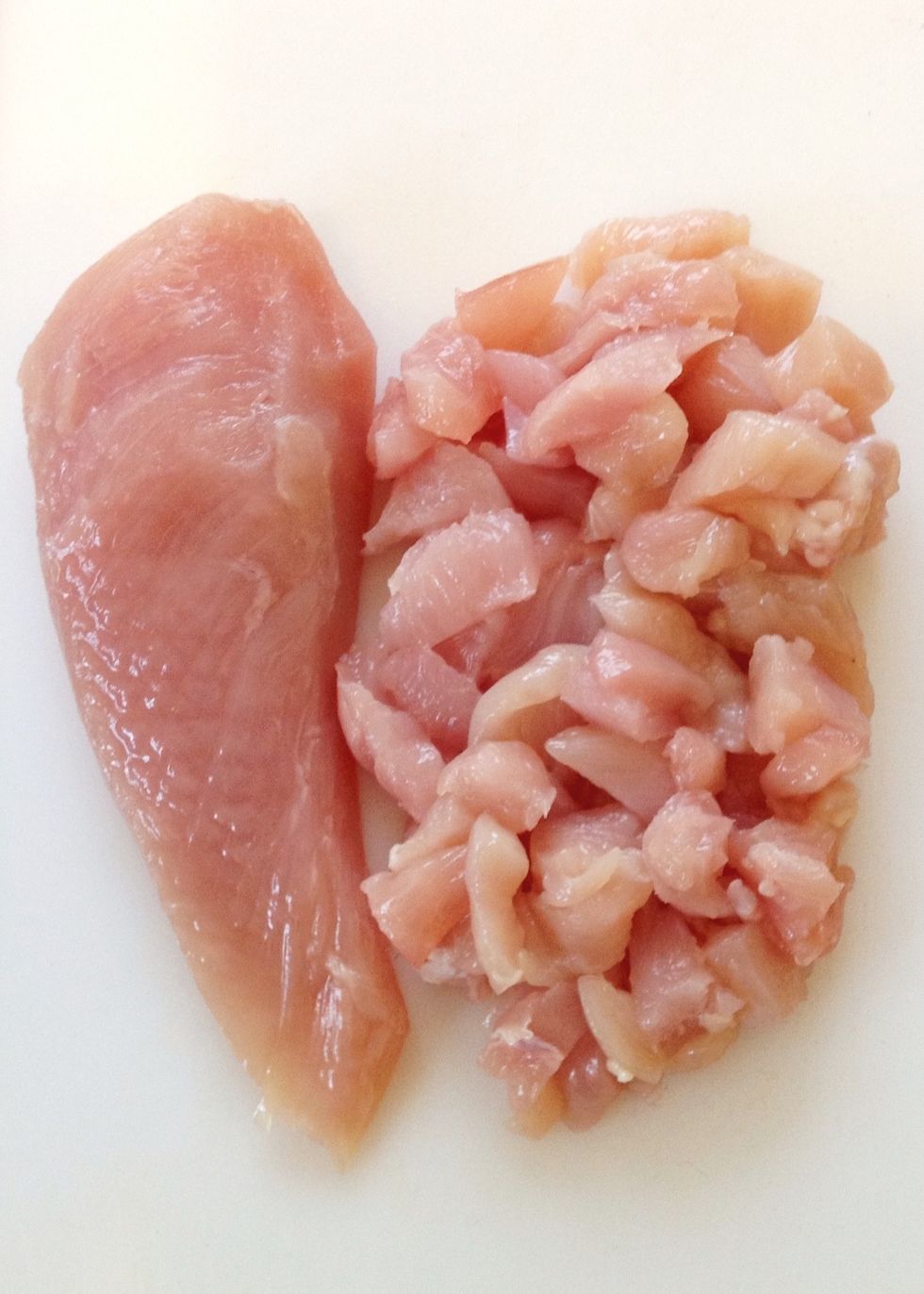 Cut the chicken breast into small chunks. Some people soak the breast in soy sauce; I don't.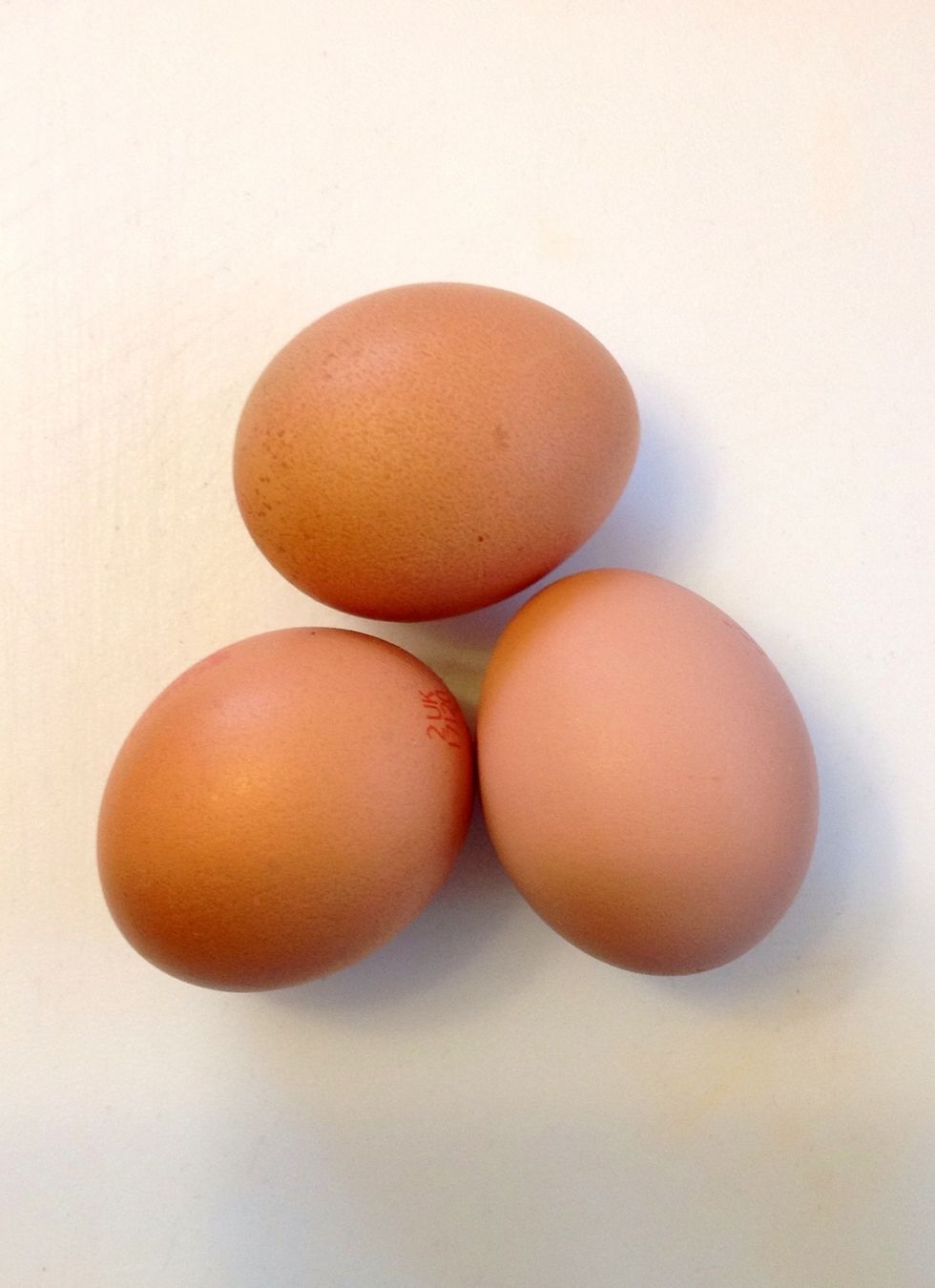 Eggs - 3 medium or 2 large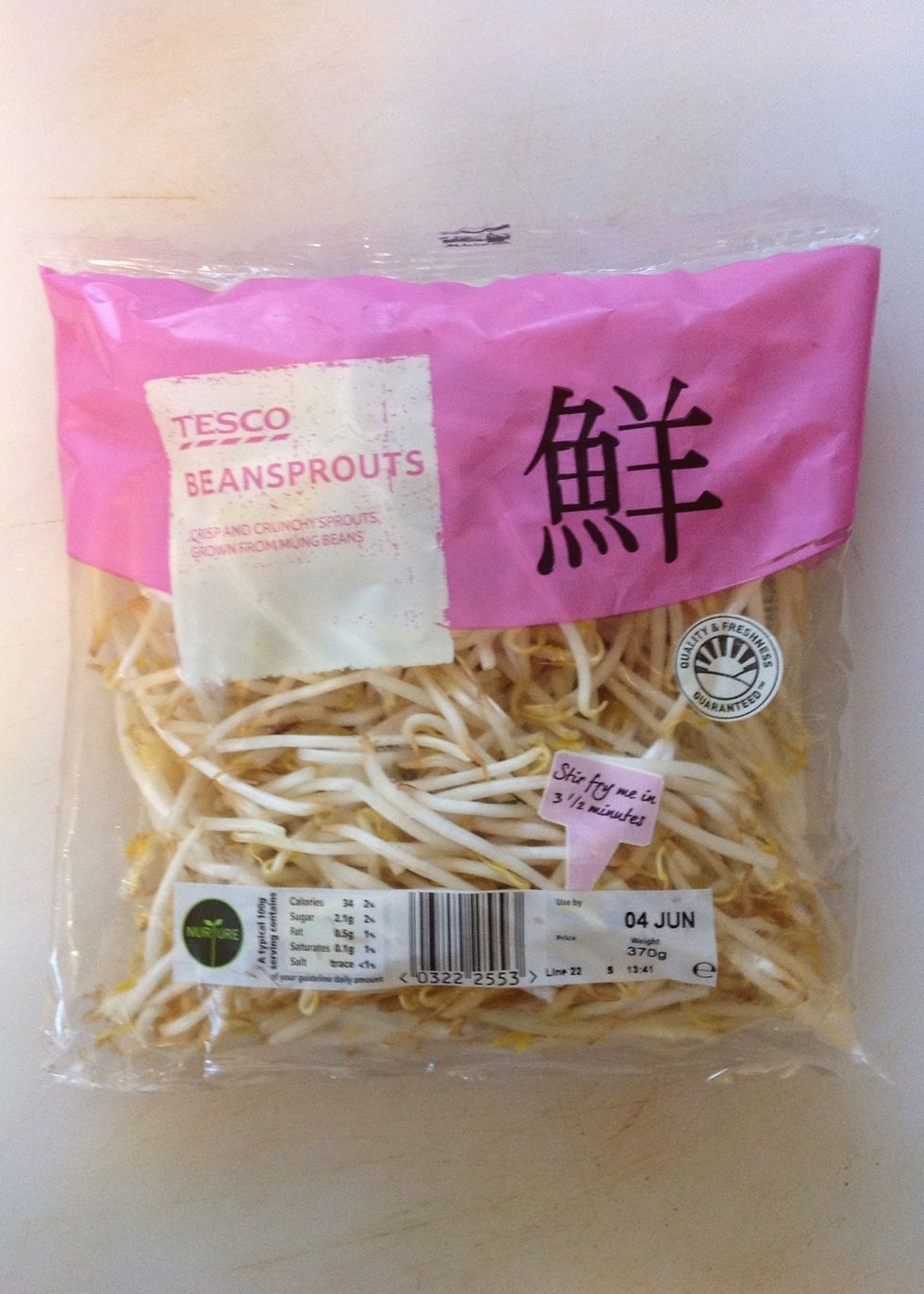 Wash half a packet (185g) of bean sprouts. Drain excess water.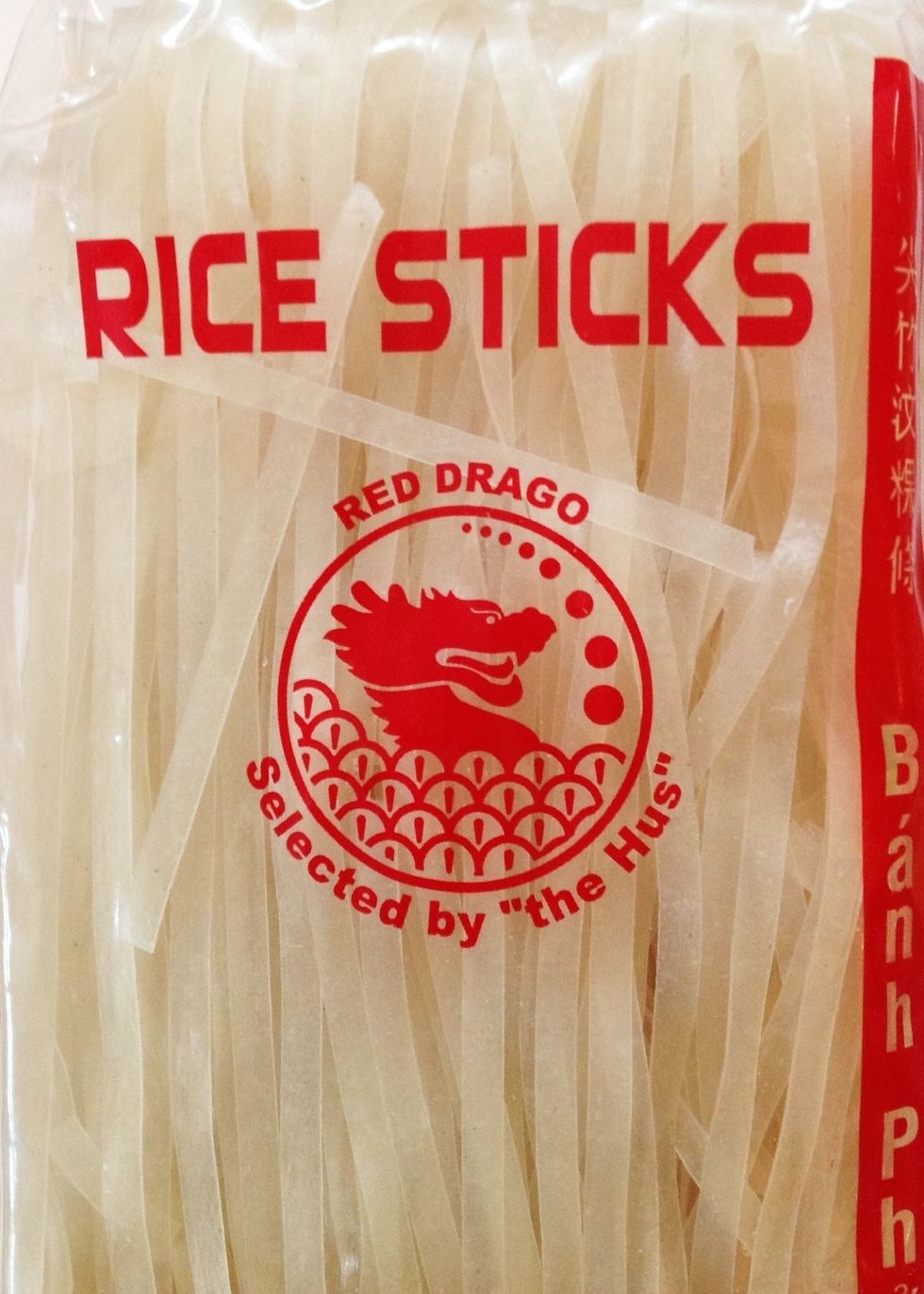 Inside a packet of rice noodles there is normally two bundles in a bag. Only cook one bundle at a time. Soak them in hot water direct from the tap for 20 minutes. They should be soft but not soggy.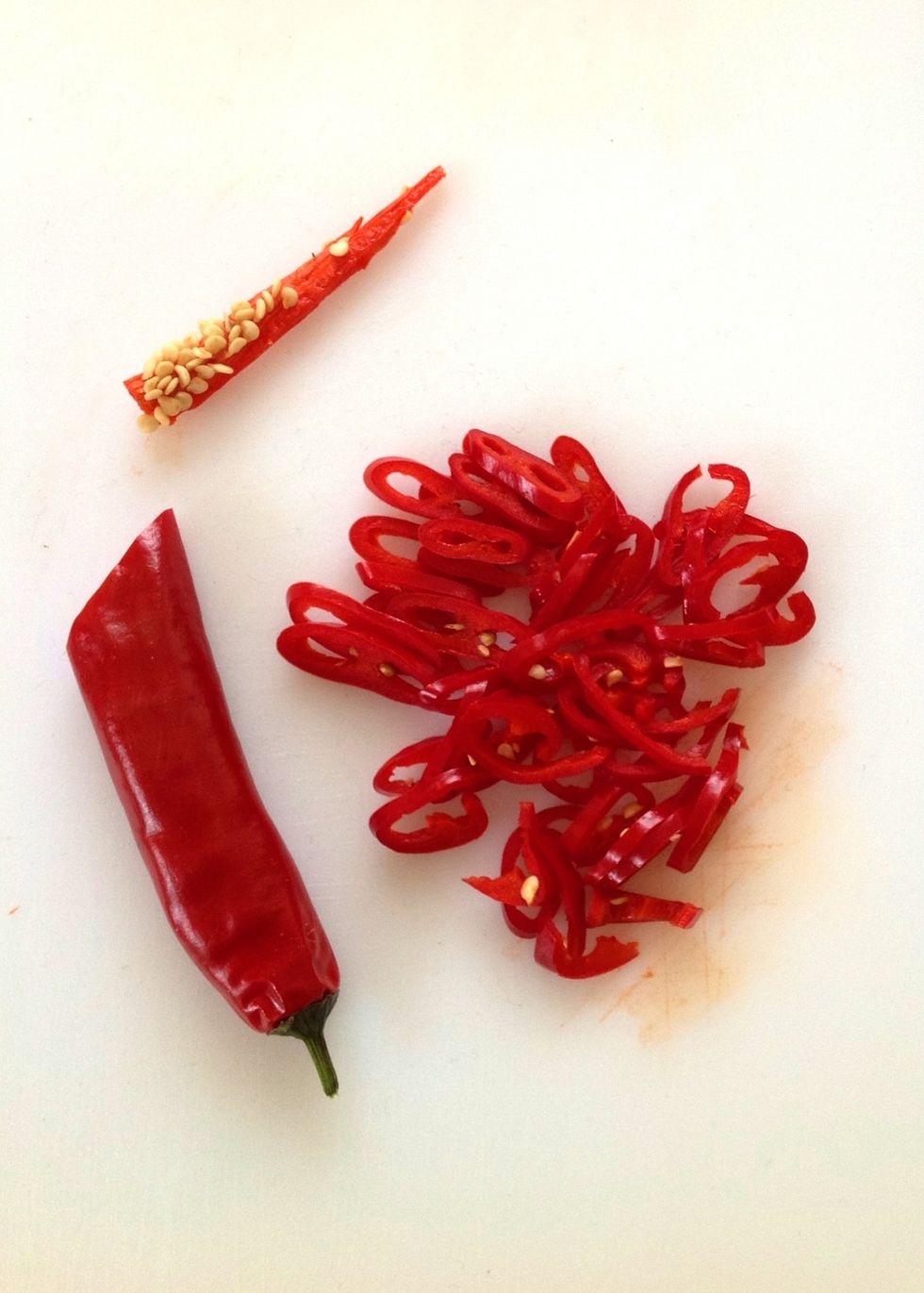 Finely chop the chilli. It is optional to remove the chilli seeds.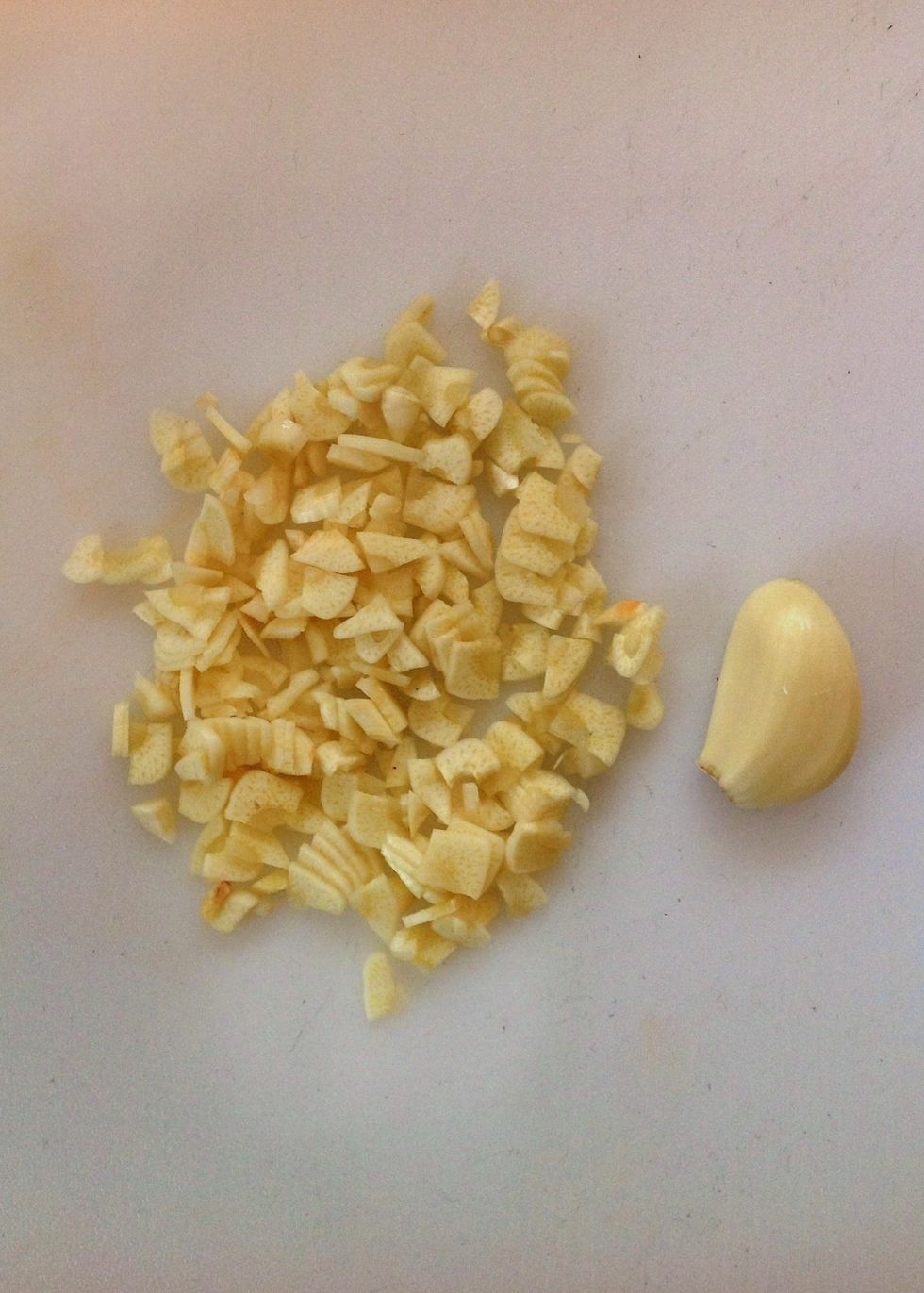 Peel the garlic cloves. Slice them long ways into quarters, then finely chop them.
Wash a bunch of spring onions. Then chop off the green tops.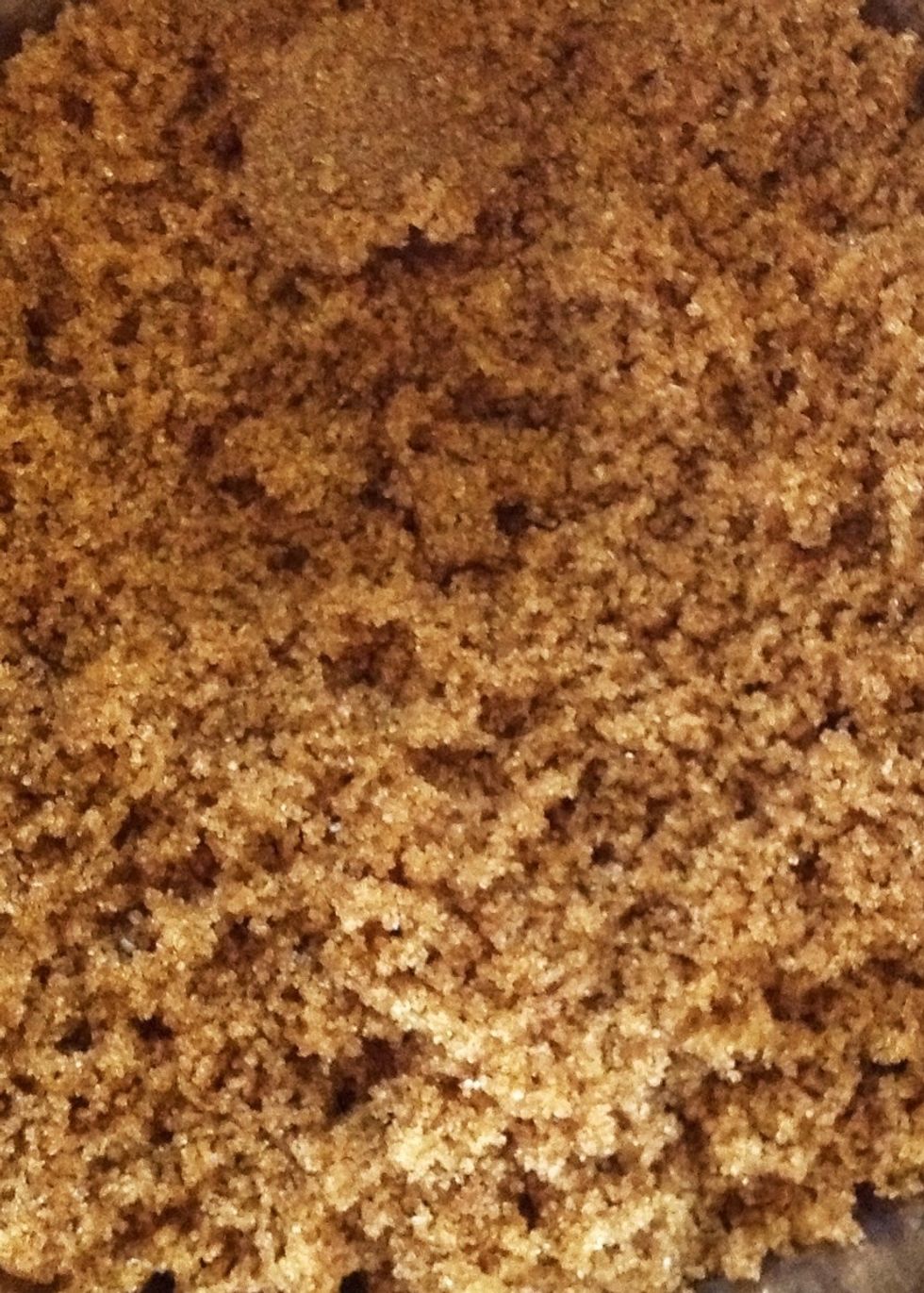 50g brown sugar.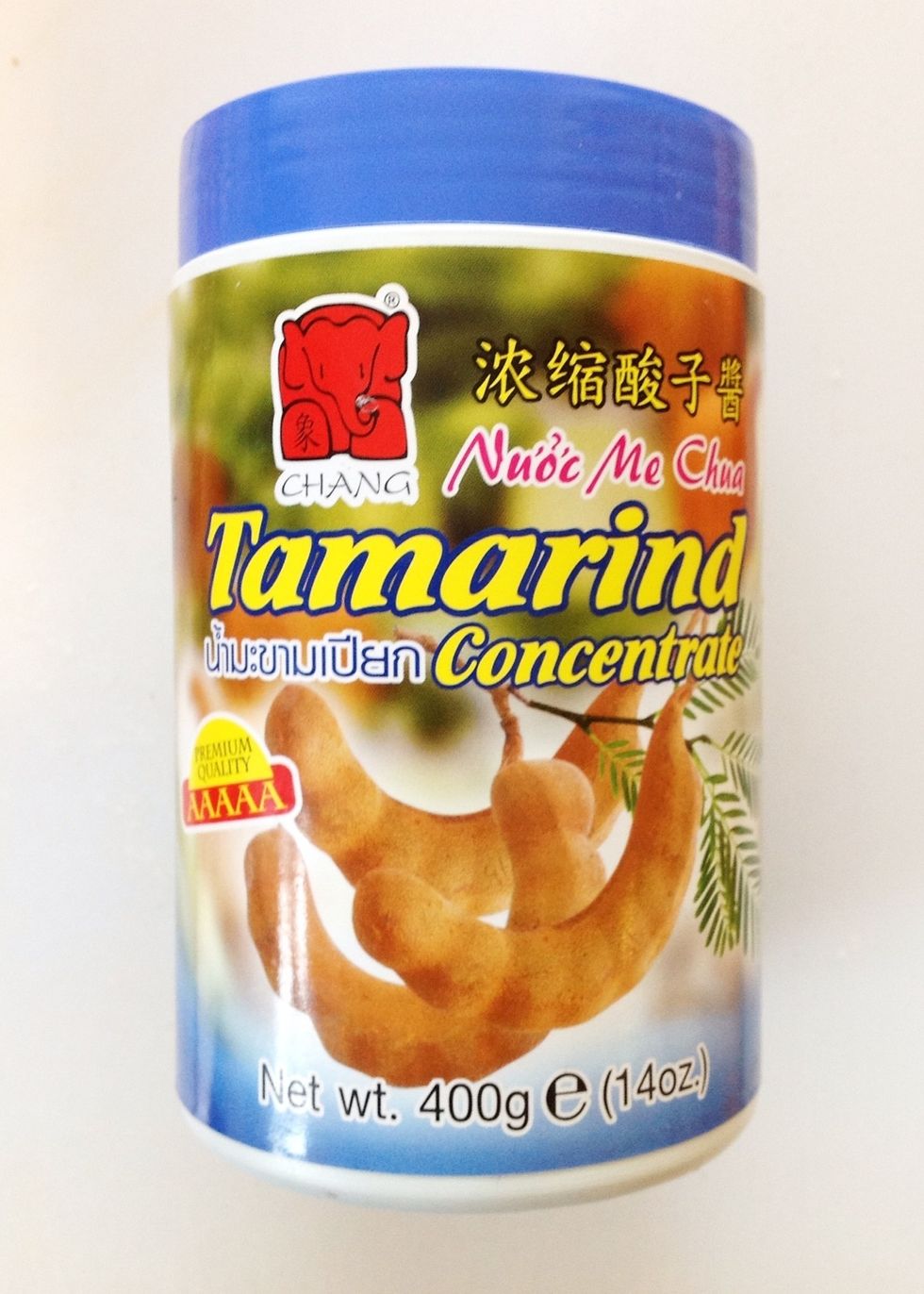 60g Tamarind concentrate. There are other forms of this and can be prepared from the root. I prefer using this concentrate and putting it through a sieve to remove any grits.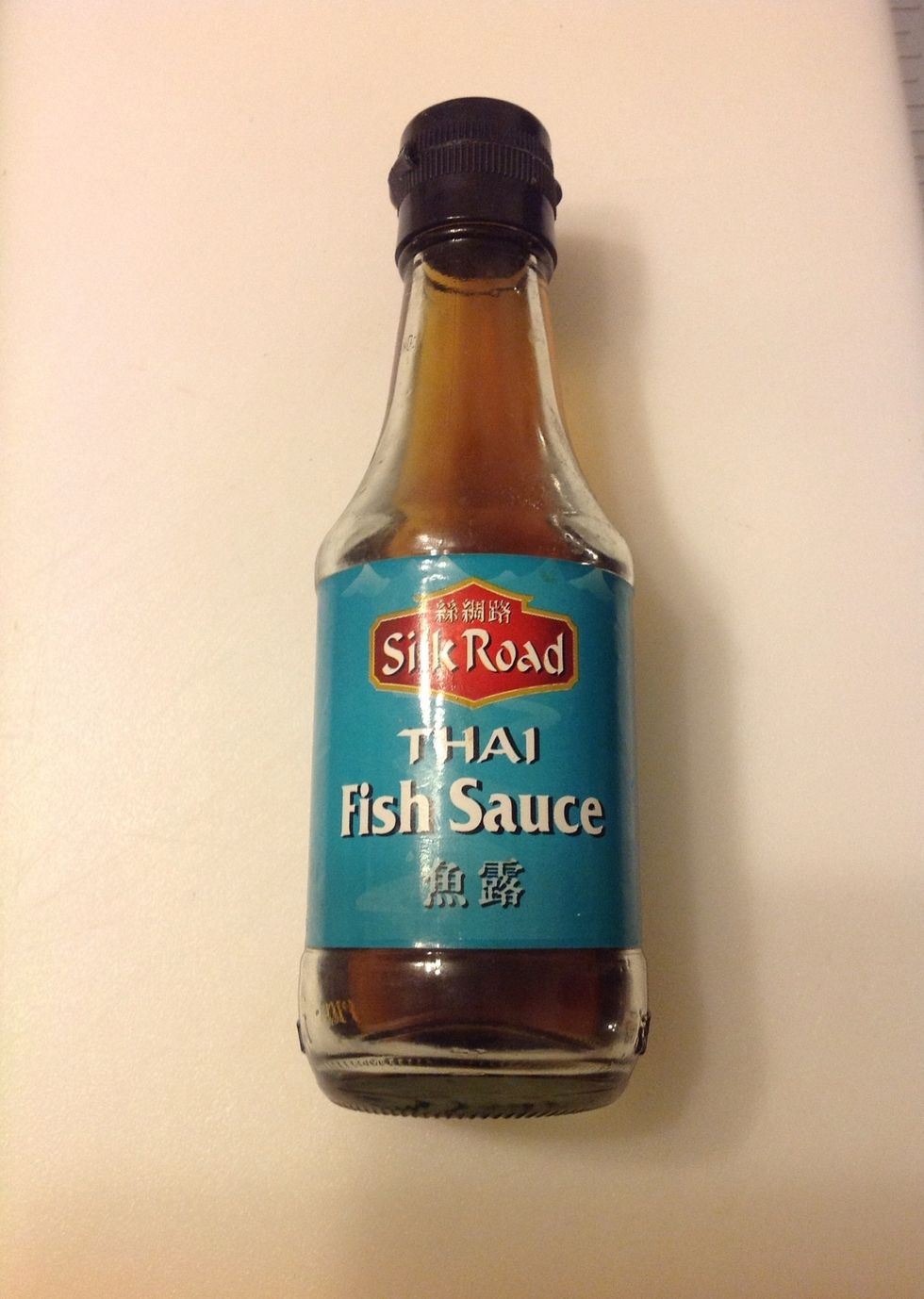 Thai Fish Sauce.
Mix the Tamarind with the brown sugar and fish sauce together with 30ml hot water. Stir thoroughly until the sugar has dissolved.
Heat a wok on the stove (or electric) until hot. Place a couple spoons of chilli oil into the wok and add in the chilli, garlic and chicken. Stir until chicken has browned.
Reduce heat slightly. Add noodles and quickly crack eggs and stir into the noodles - this will stop the noodles sticking. Once stirred, add the spring onions and bean sprouts and turn off heat.
Toss in the pan and mix thoroughly. Add lemon wedges into the mix to heat up and become soft and juicy. Serve with lemon, cashew sprinkles, dried chilli flakes and/or ripped corriander leafs. Enjoy!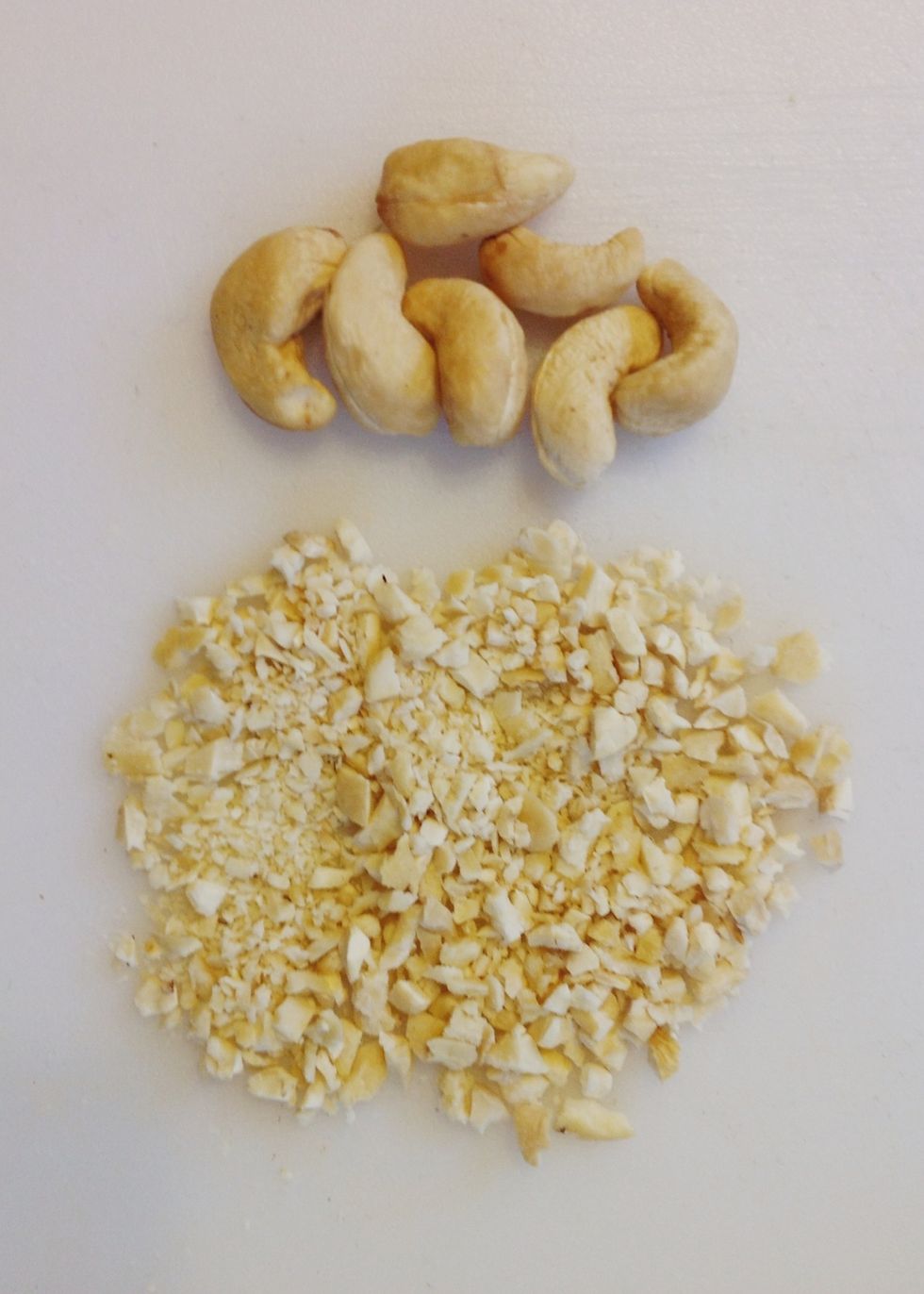 Optional - Cashews should be unsalted and crushed.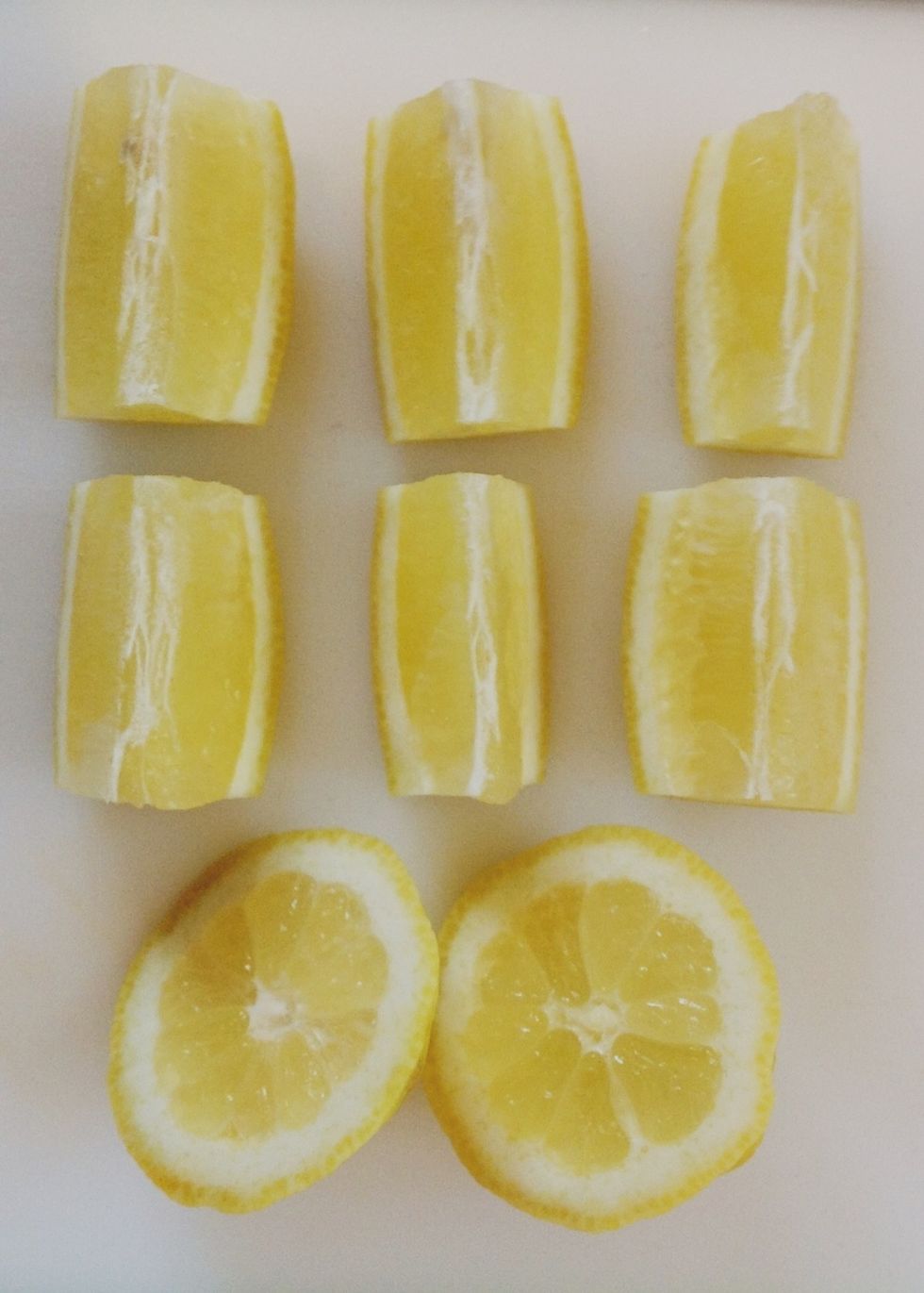 Optional - Take a lemon and slice the ends off. Then slice the lemon into quarters. Remove the pips.
All done.
1/2 Skinned Chicken Breast
2.0 Eggs
185.0g Bean Sprouts
1/2 Packet 5mm Flat Rice Noodle
2.0 Red Chillies
4.0 Garlic gloves
1.0bnch Spring onions
50.0g Brown sugar
60.0g Tamarind concentrate
1.0Tbsp Thai fish sauce
20.0g Unsalted cashew nuts
1.0 Lemon
1.0pch Fresh corriander
Bruce Lauderdale
A South African father & business owner living in the UK. I enjoy video editing, YouTube, taking photos, and anything 80s. #brucelauderdale