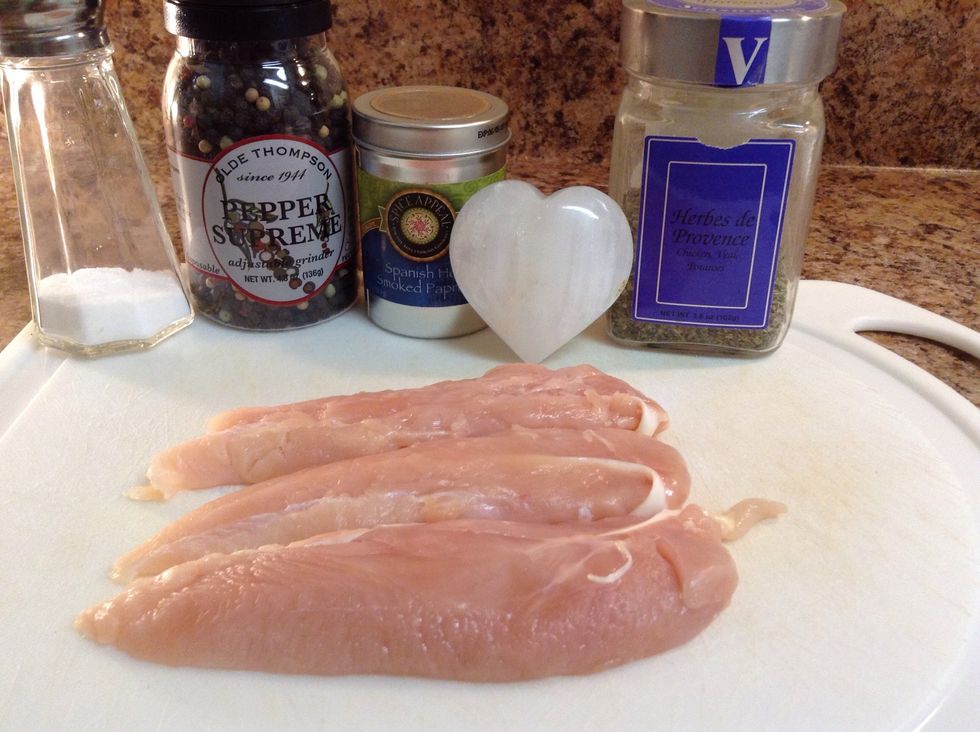 Prepare all the ingredients and do not forget love!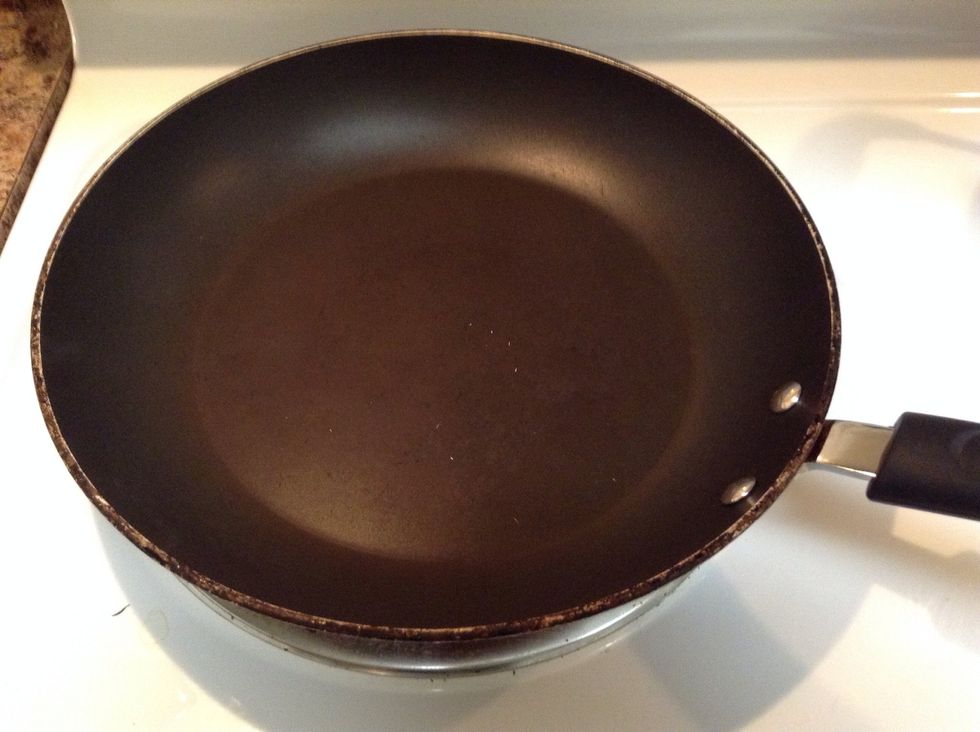 Set up your pan on a high fire so that it will nicely sear the chicken when ready to add!
Dice the chicken breasts.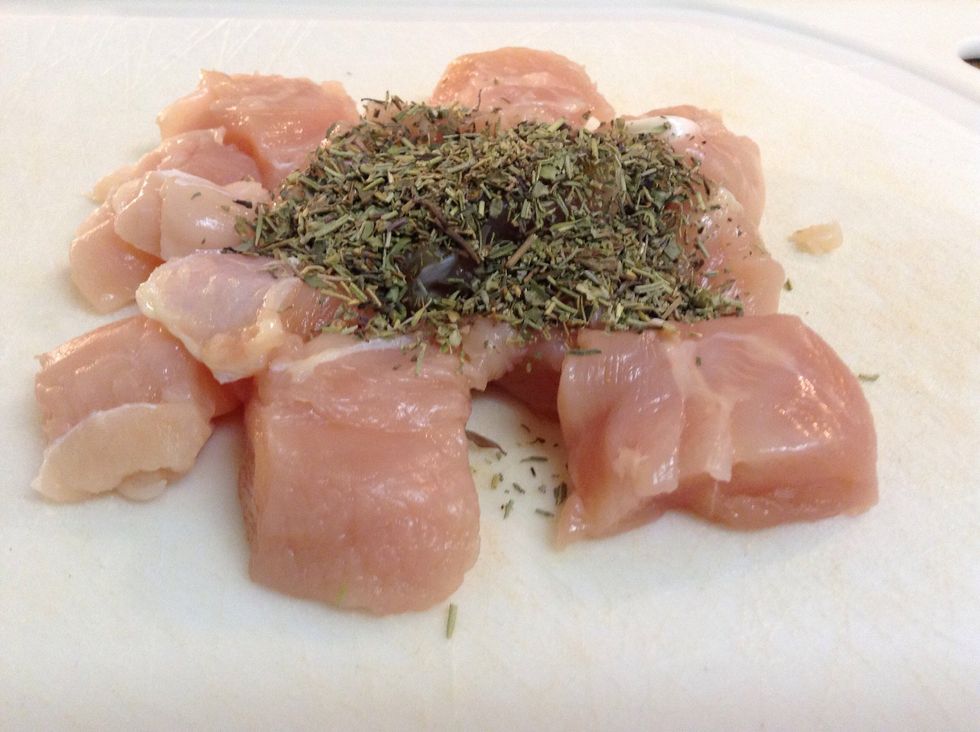 Add herbes the Provence to your taste...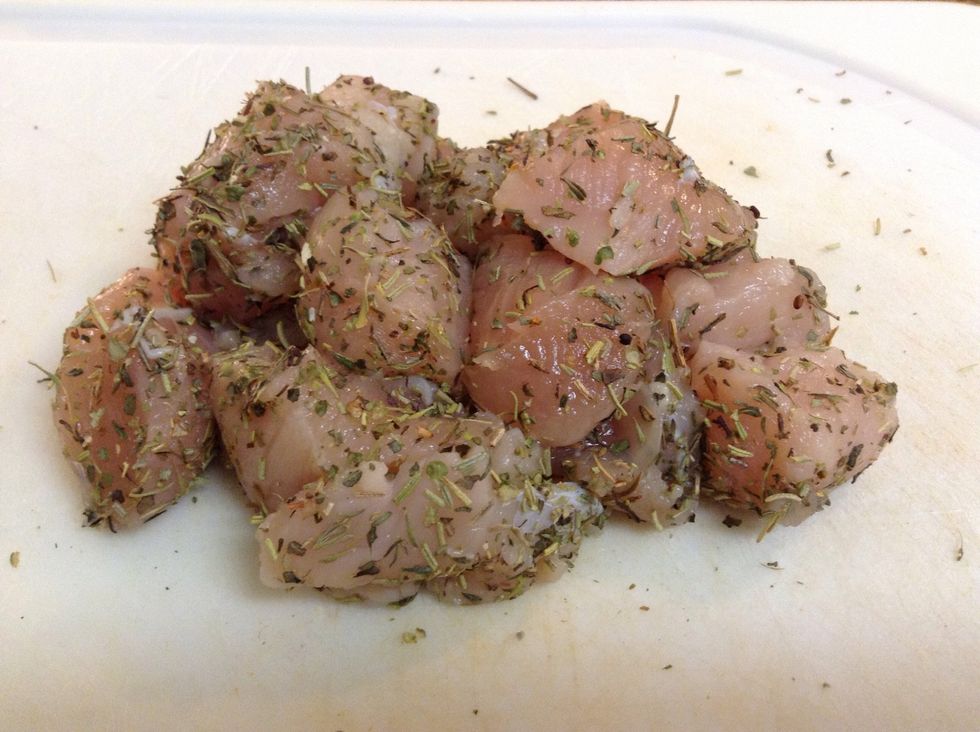 Mix well so that pieces of chicken are uniformly covered with the herbes...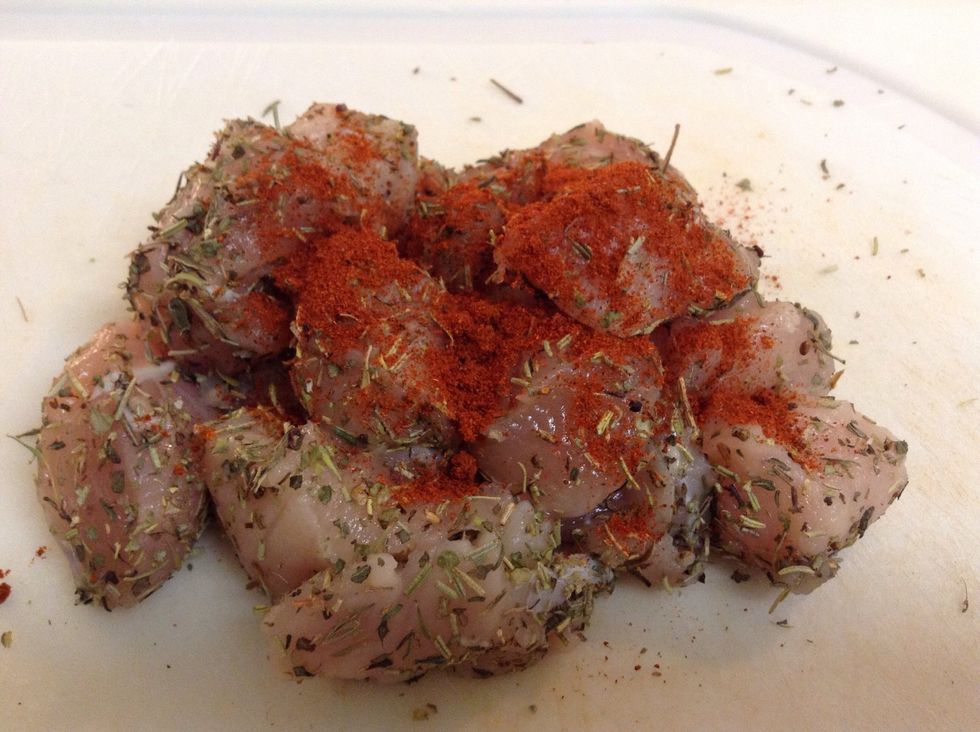 Add smoked paprika to your taste...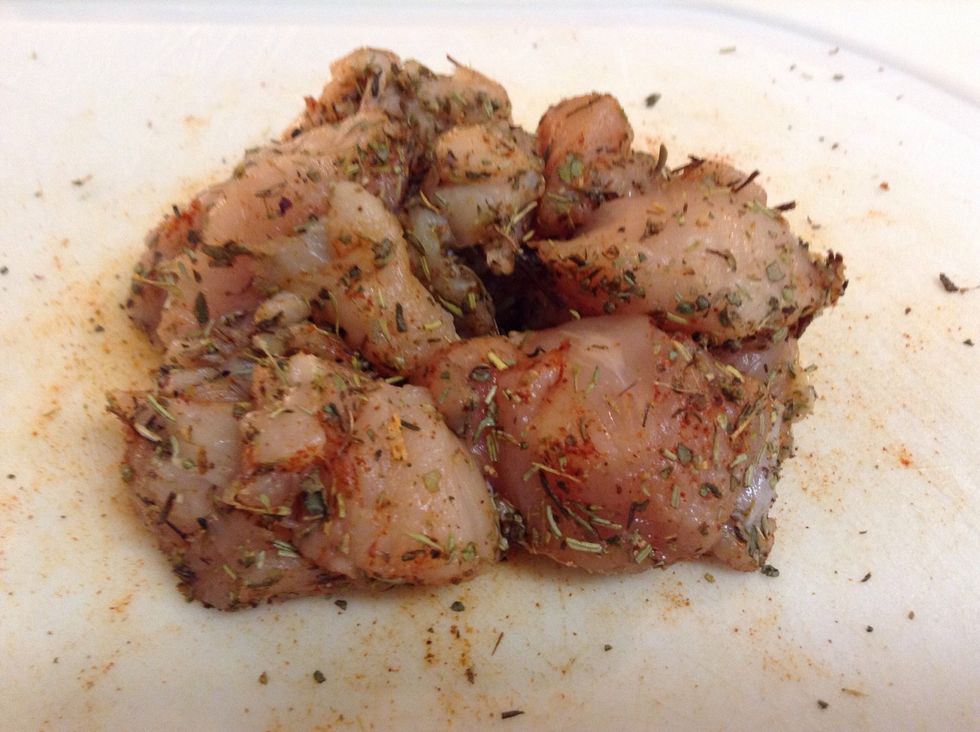 Mix well to uniformly cover the chicken pieces... And you are ready with seasoning...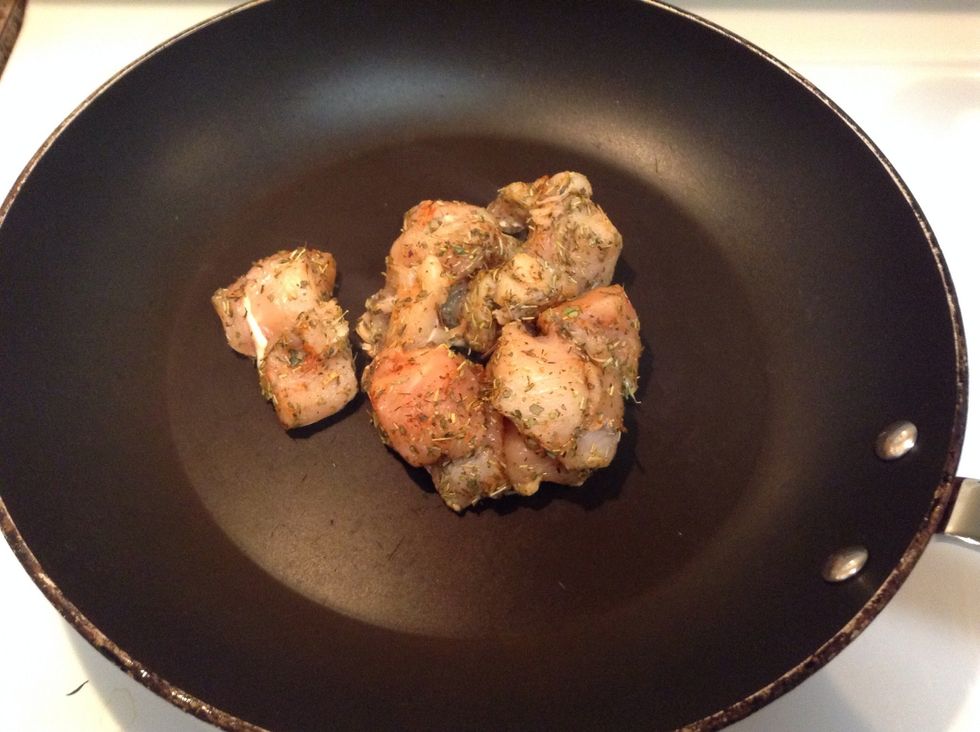 Add chicken to the pan... It should start to cook right away...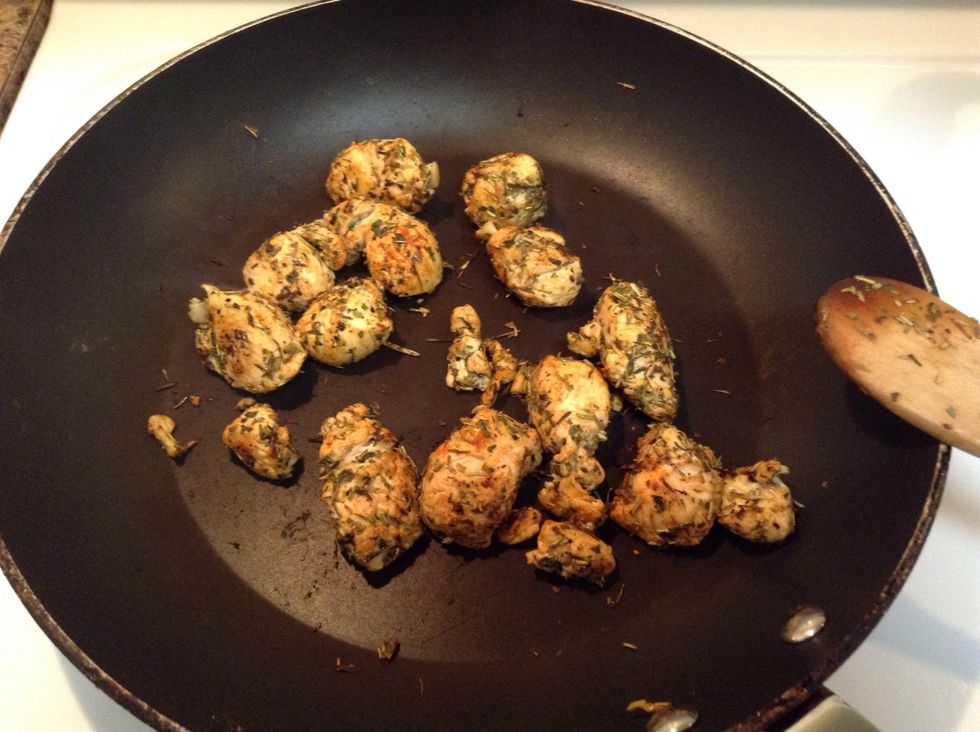 Do not over cook as it would be too dry, usually it is ready in less than 10 min...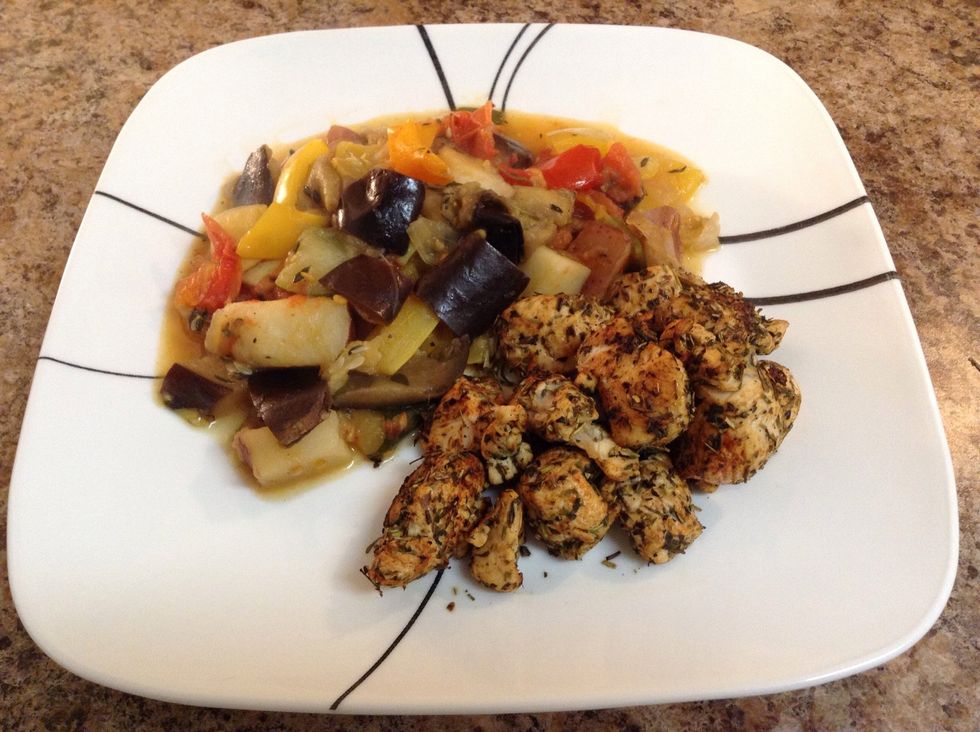 You can serve it with anything you like. Here it is presented with ratatouille my way...
Chiken breasts
Herbes de Provence
Smoked paprika
Salt
Pepper
Love