For this recipe, I use ground chicken. The secret for best Kwetiauw is using a fresh ingredient, very hot wok, and control your cooking timing (you don't want your noodle to be mushy)
22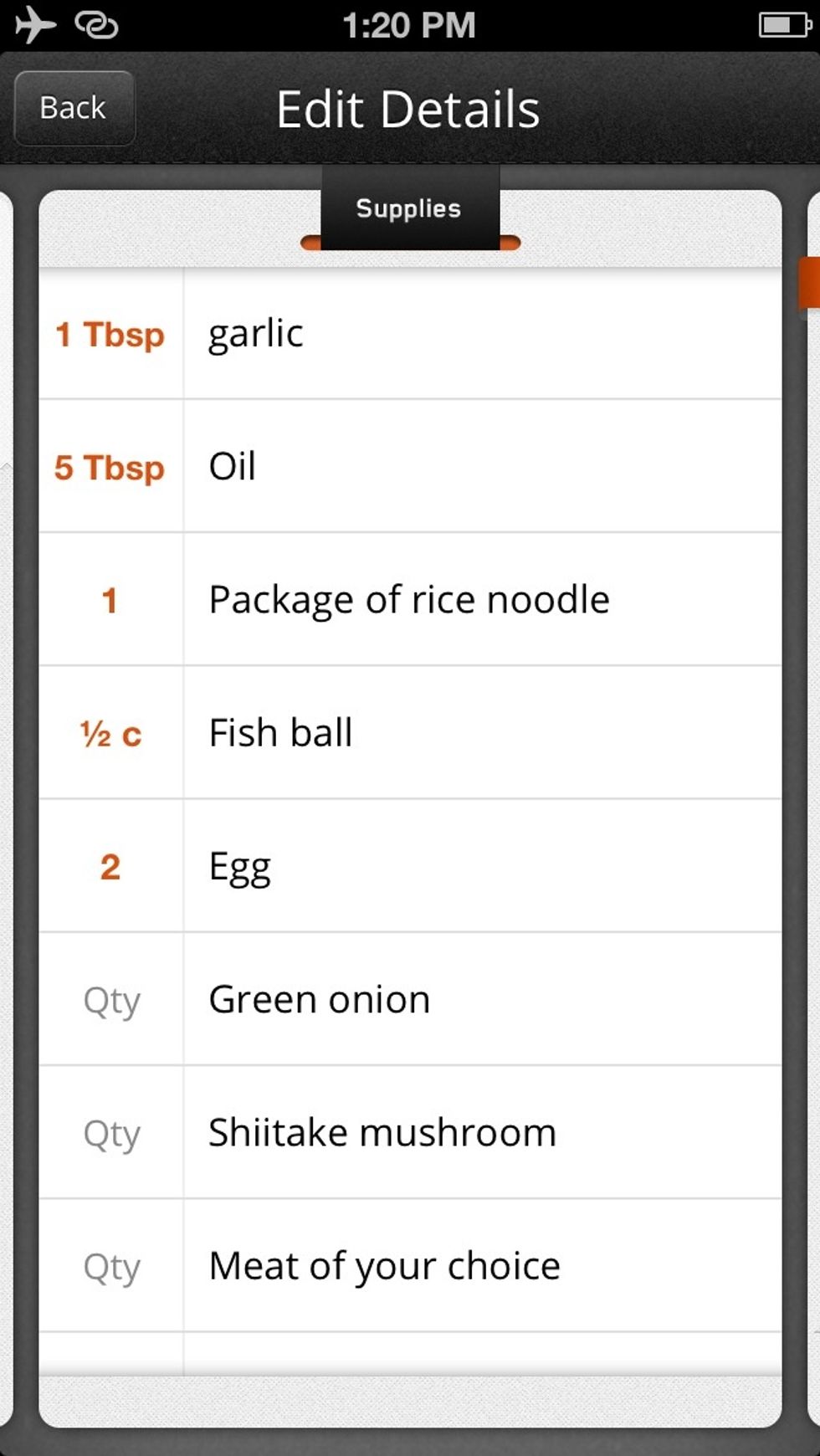 Ingredients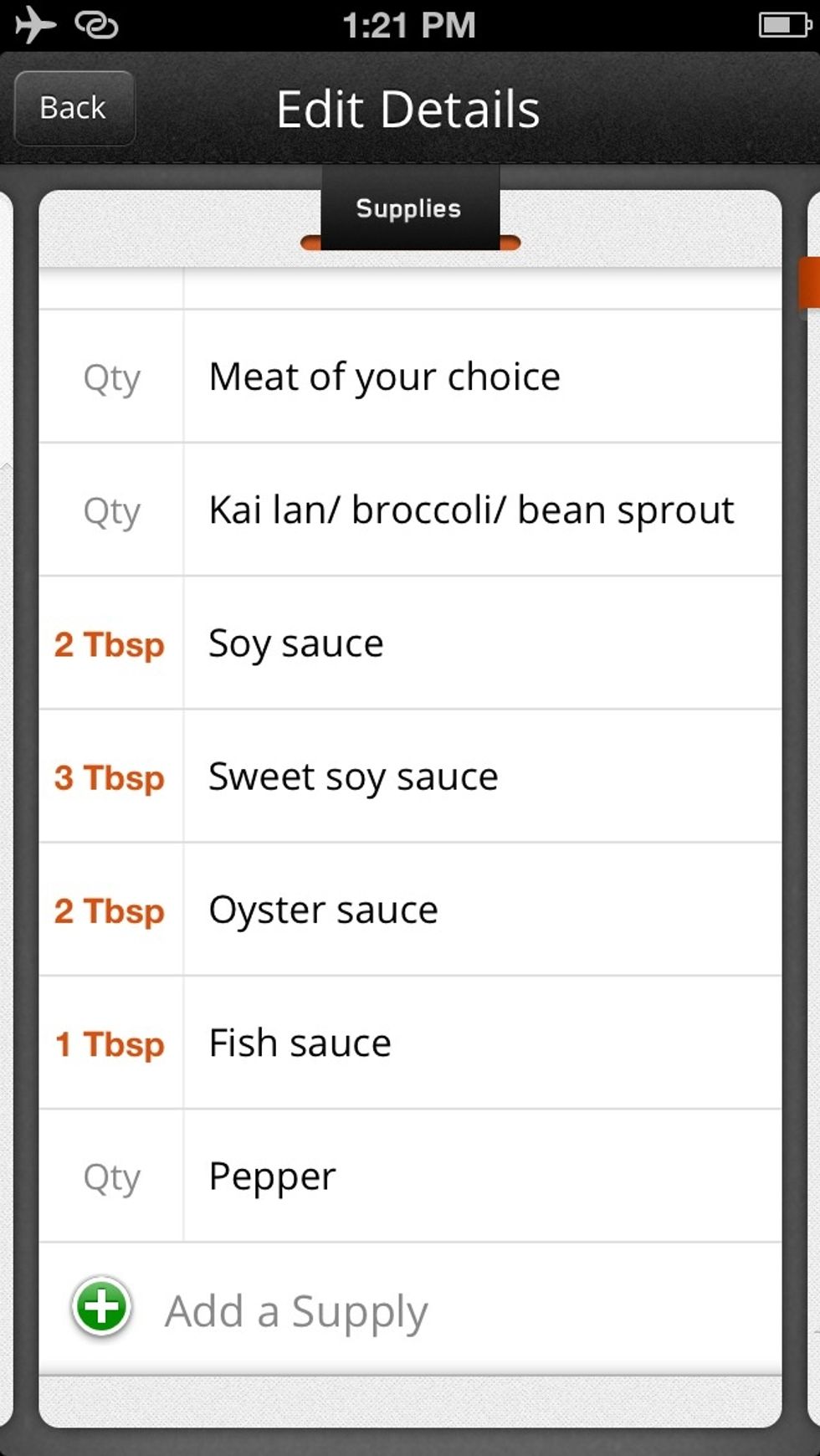 Continue ingredient...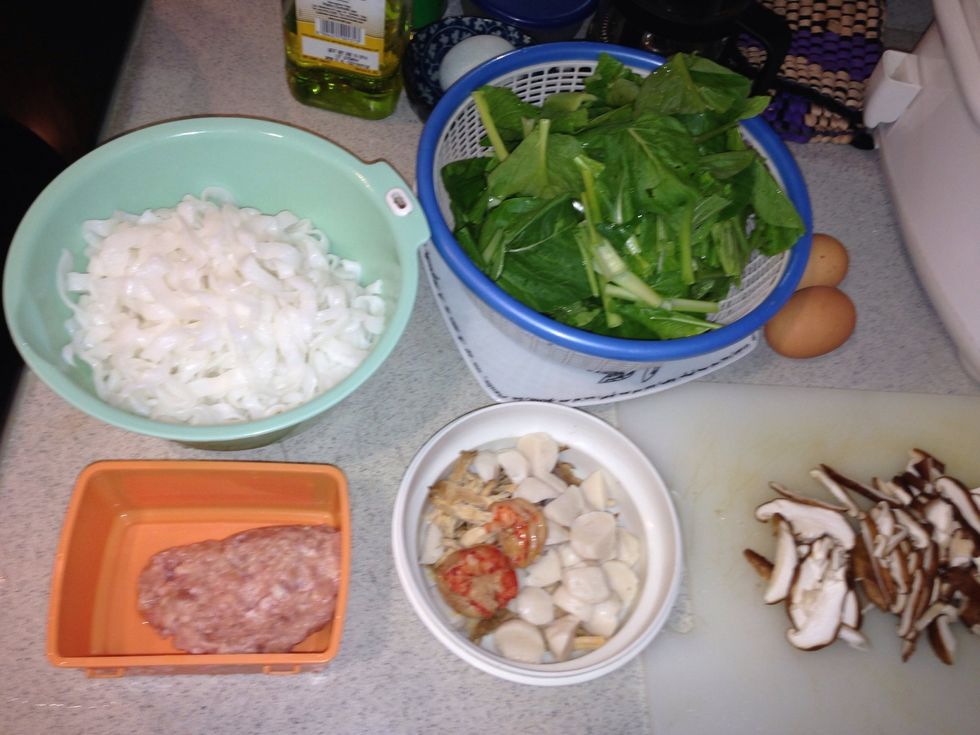 I prepare all my ingredients. I used my yesterday shrimp in this cooking (since I don't want to throw it away) 😝 they usually also add bean sprout in this recipe.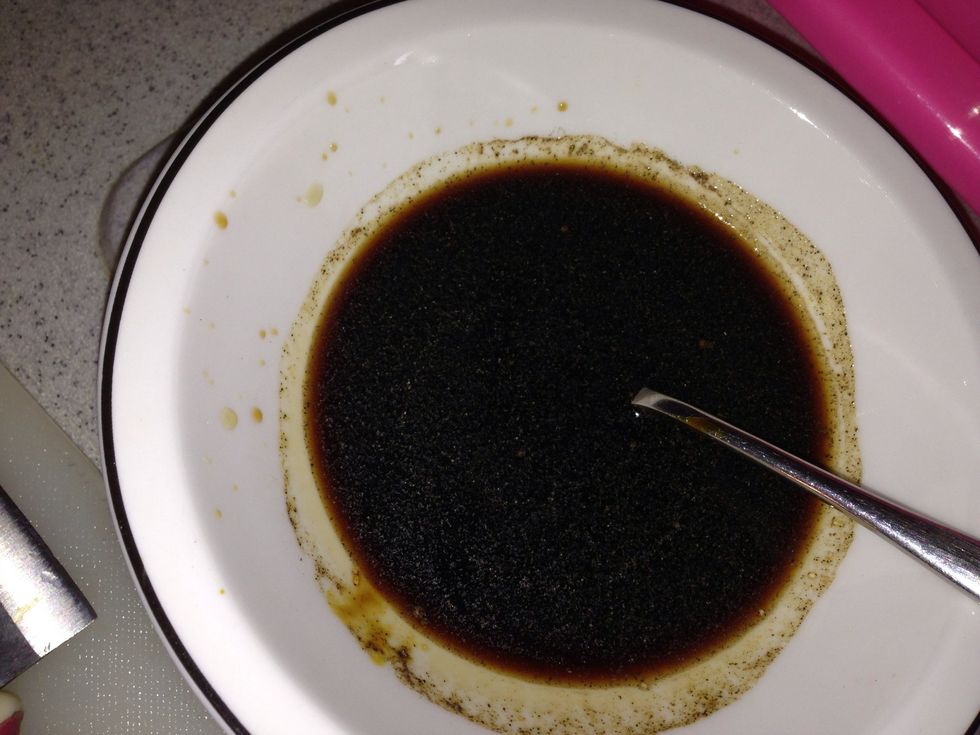 Mix all the sauce and put it in the side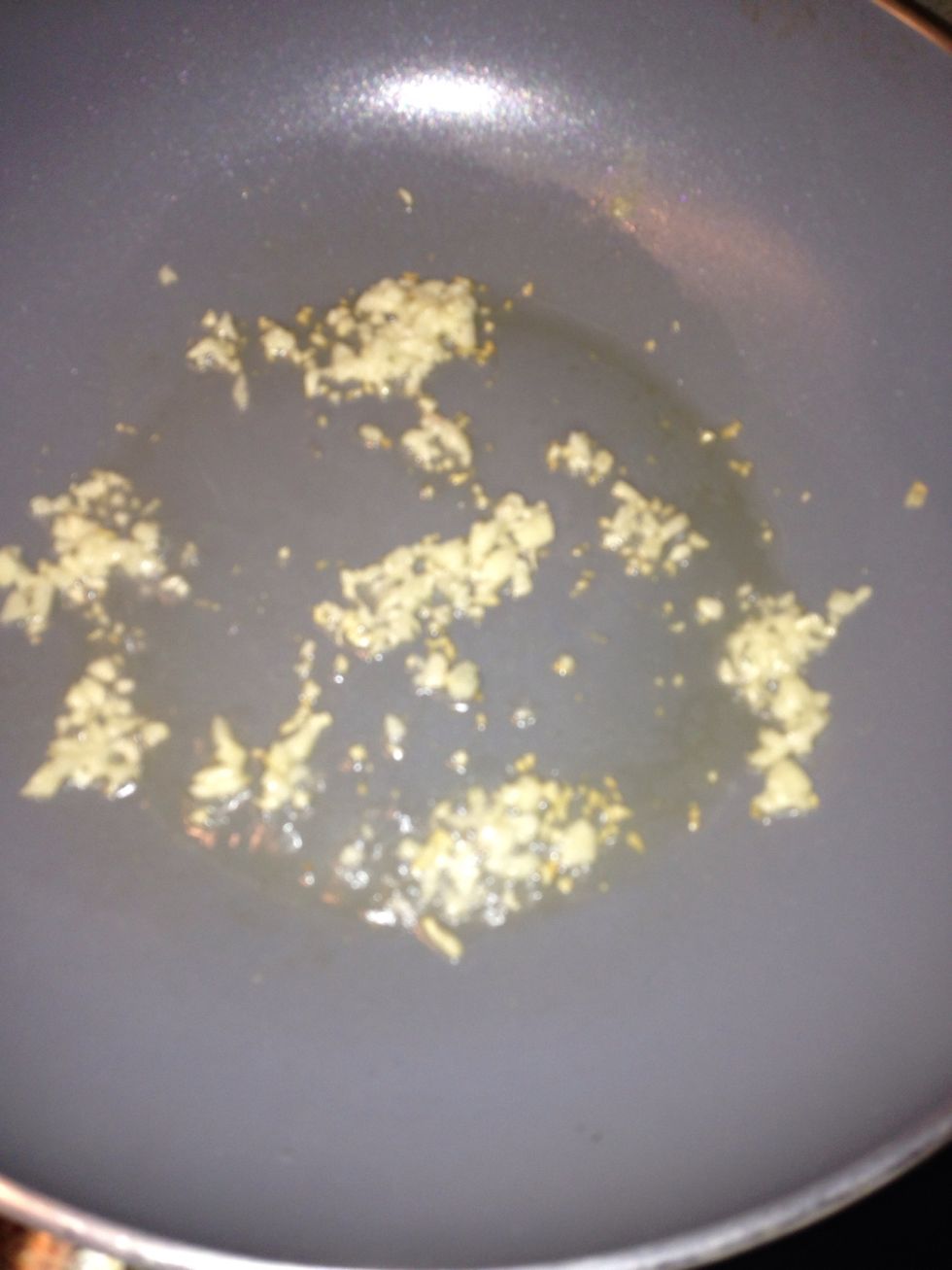 Heat 3 tablespoon of oil in the wok and add chopped garlic to the wok.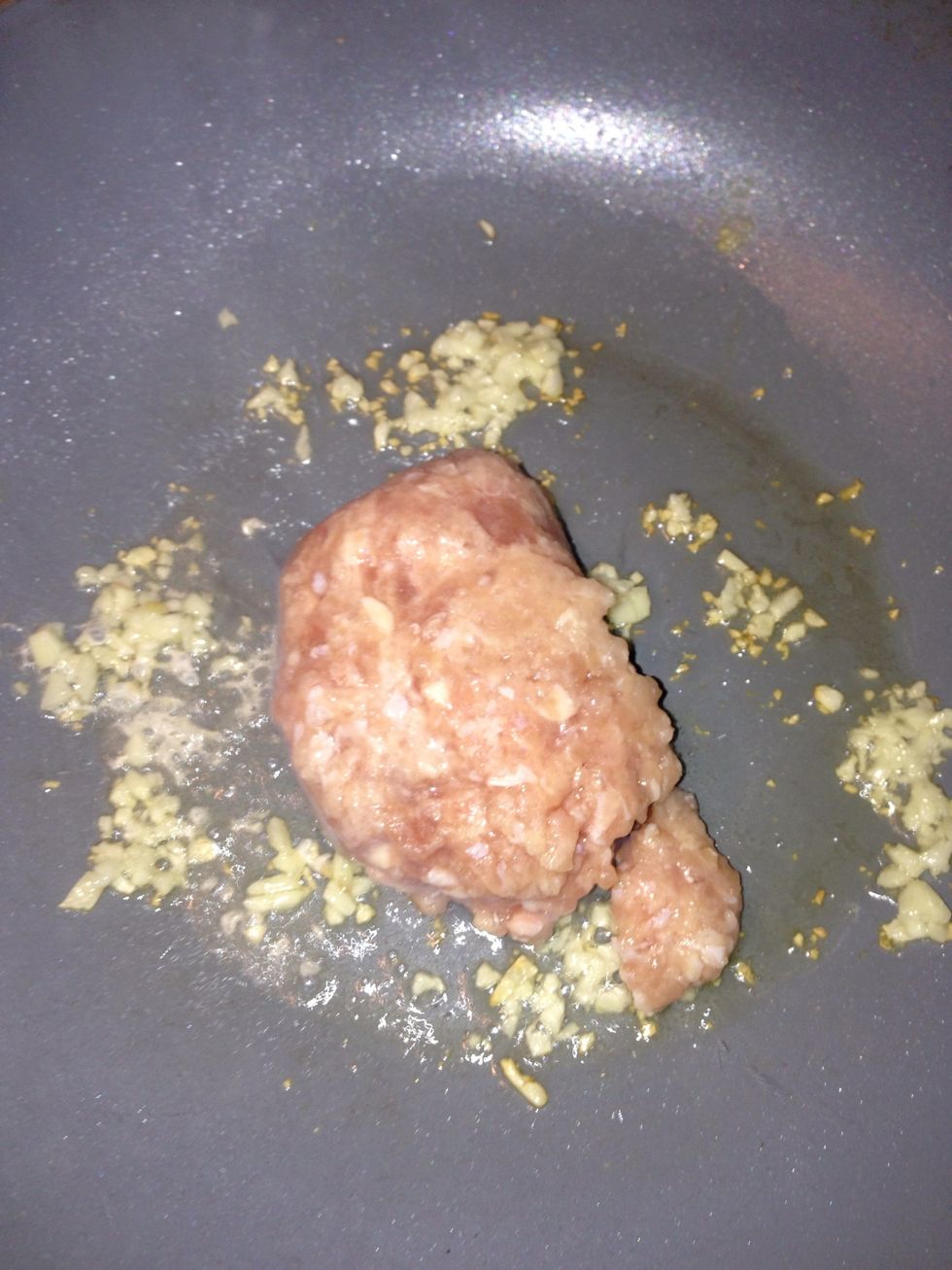 Add the meat to the wok with a pinch of salt and stir until they cooked🐔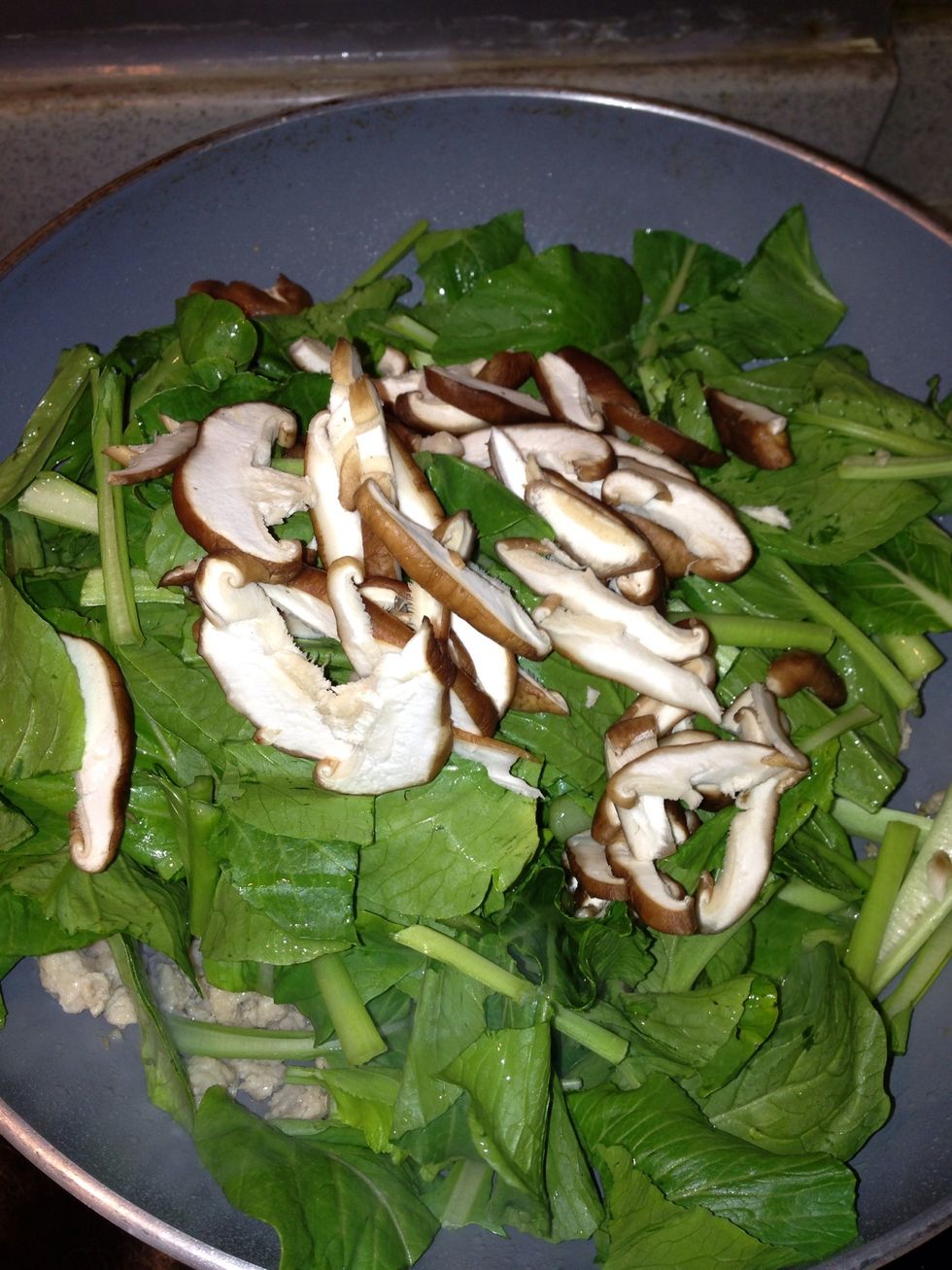 Add vegetable and mushroom.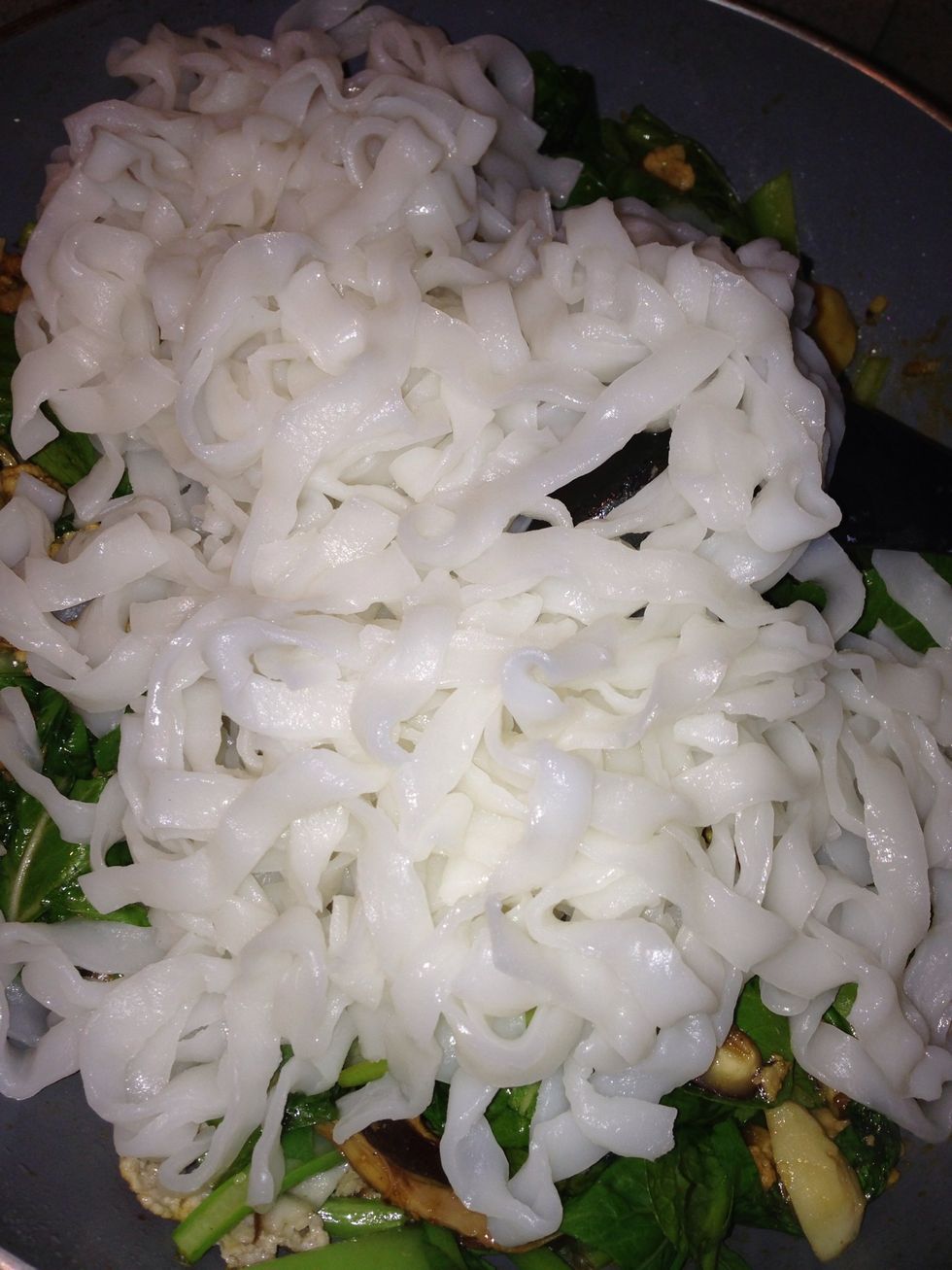 Immediately follow by the rice noodle.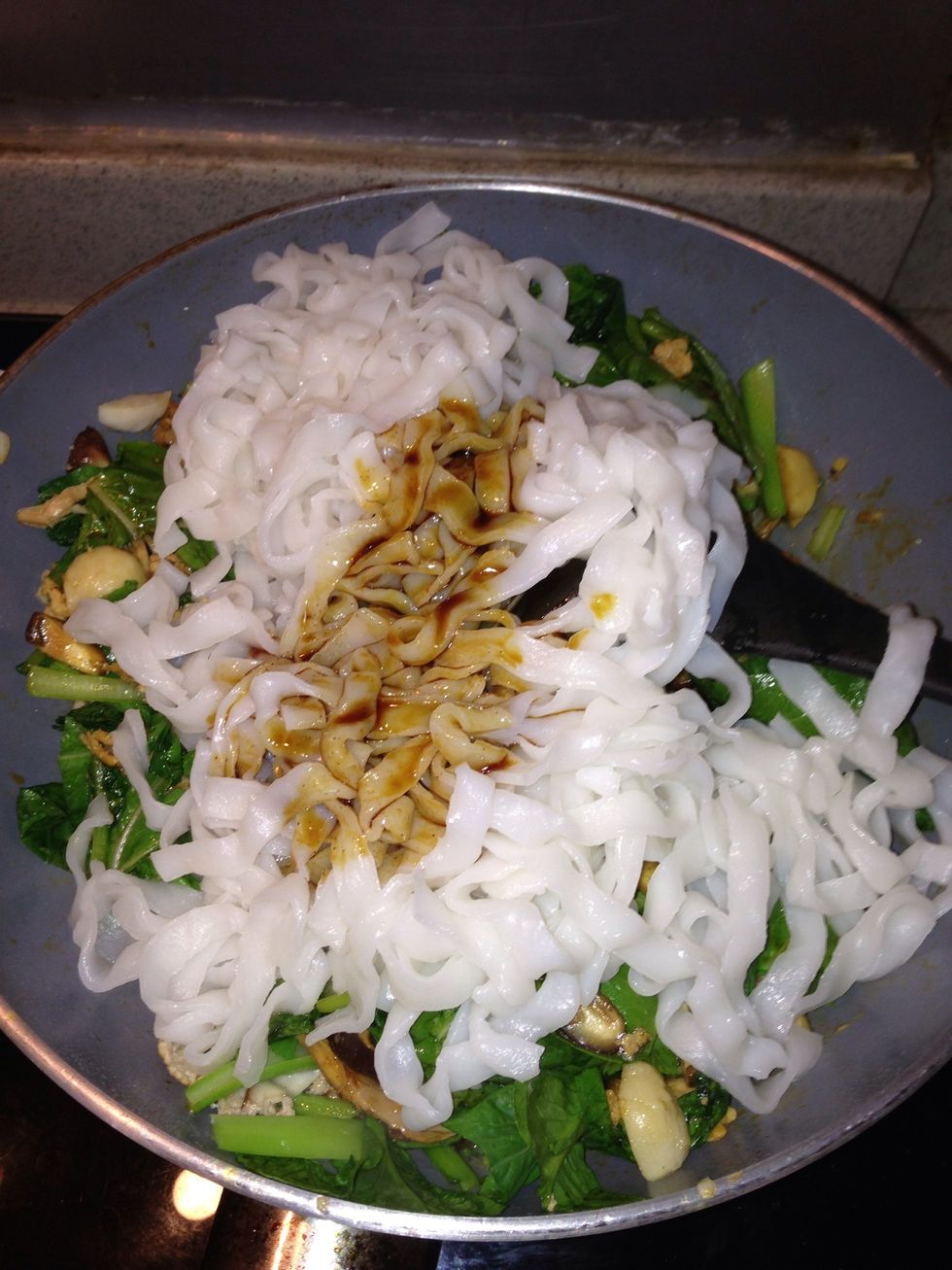 Add sauce to the wok and stir vigorously to blend well.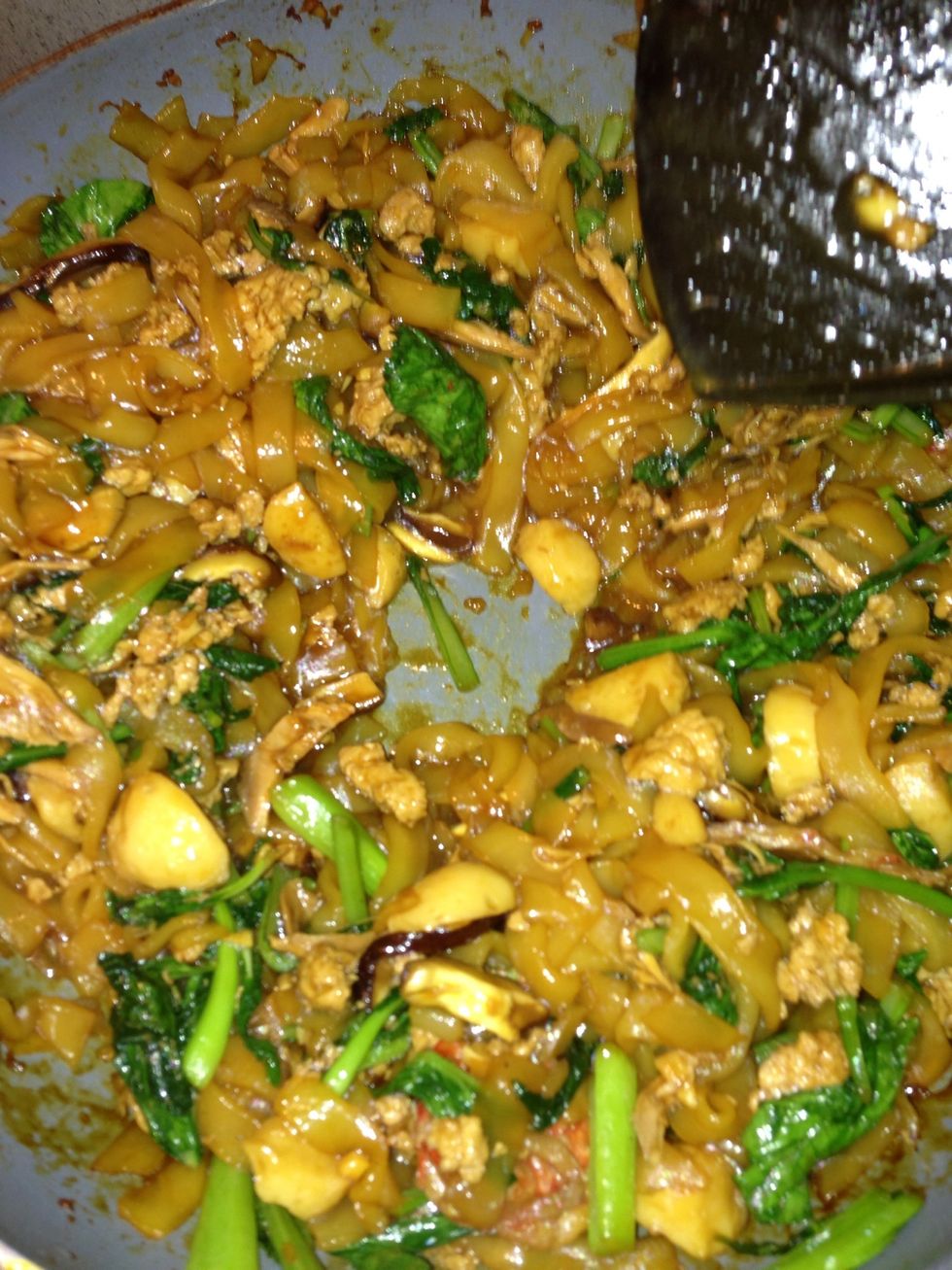 Using the spatula, push the noodles to one side, and add a 1 tablespoon of oil on the empty area and crack an egg on it.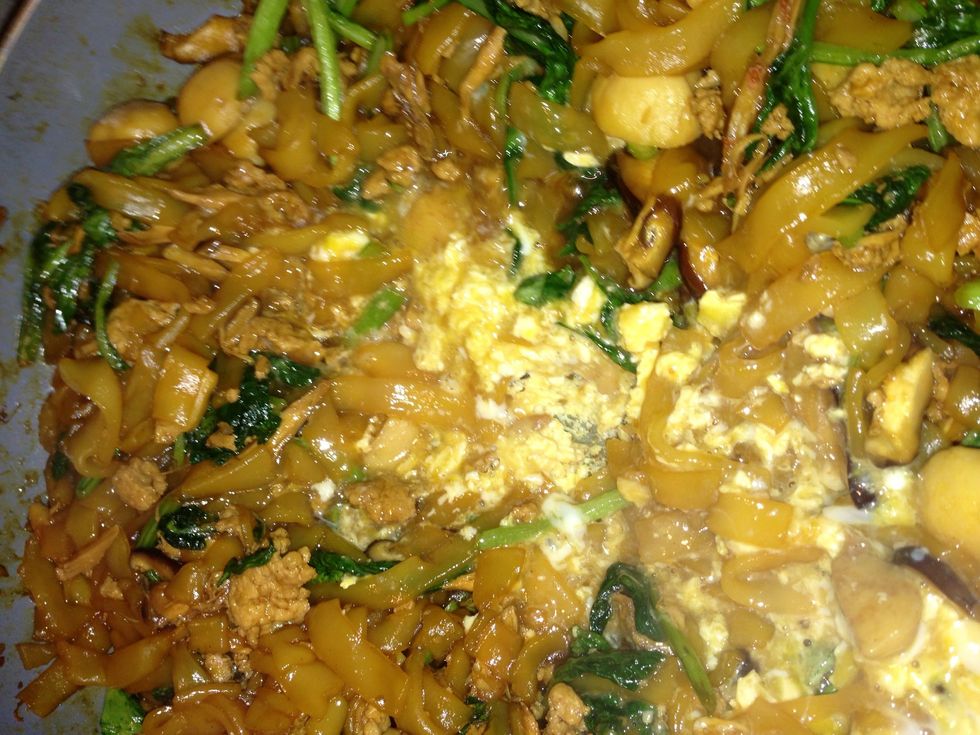 Use the spatula to break the egg yolk and stir to blend with the egg white. Flip the noodles and cover the egg.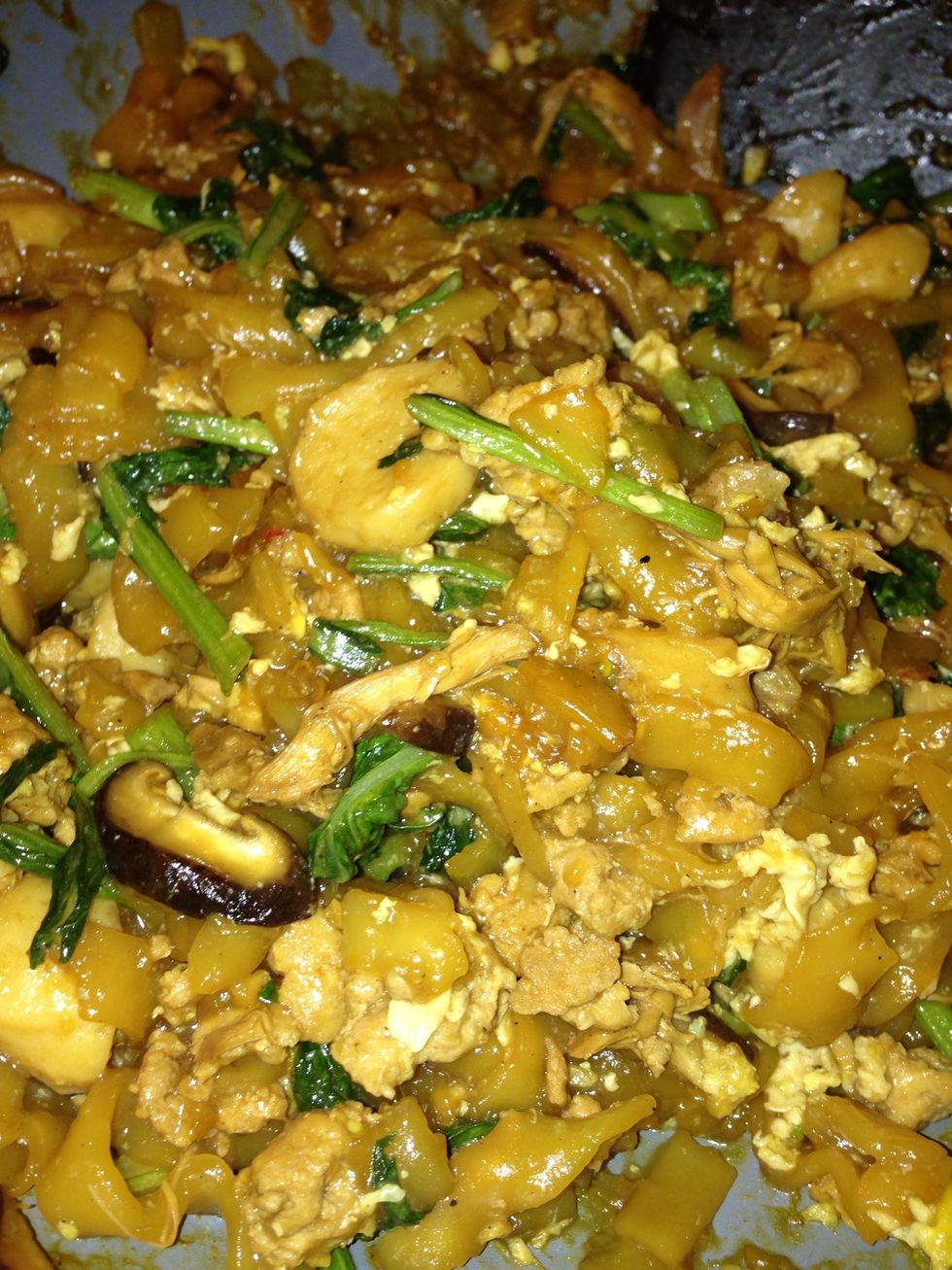 Continue to stir-fry and make sure the egg is cooked through. Add green onion, do a couple of quick stirs, dish out and serve immediately. If you want, you could also add some chili paste now.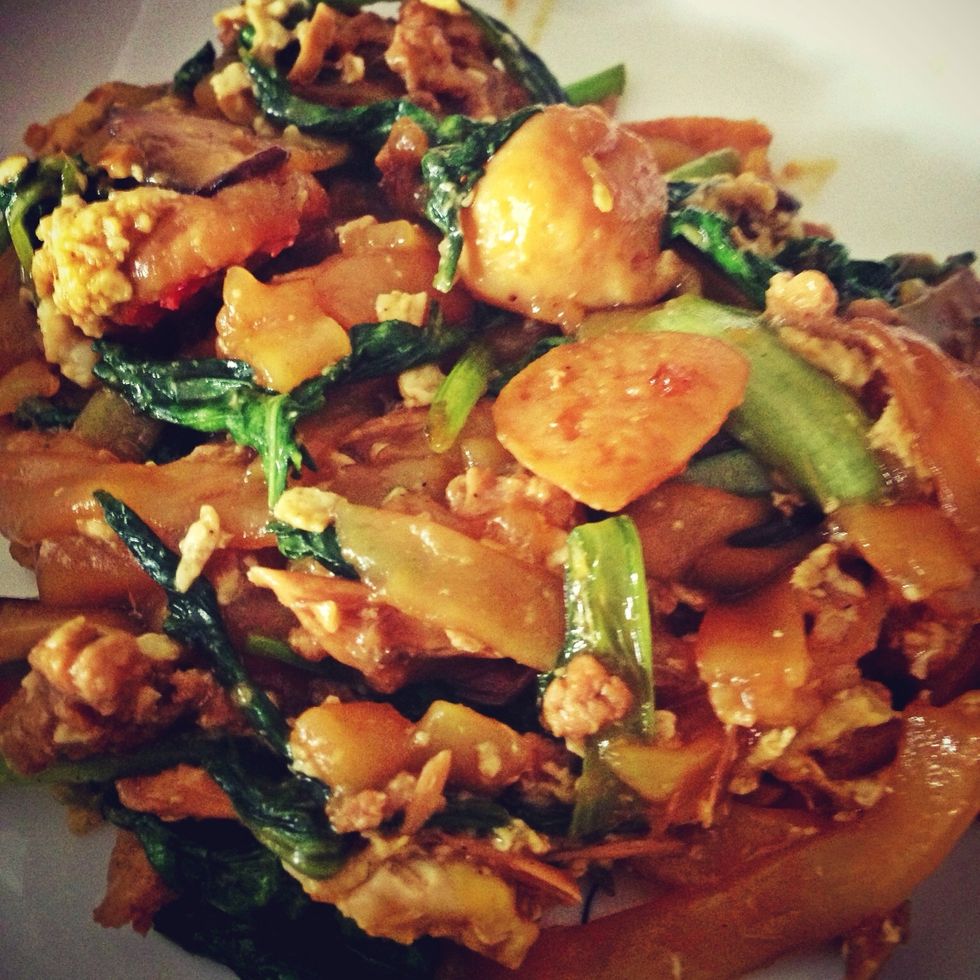 Serve while its hot😋😋
1.0Tbsp garlic
5.0Tbsp Oil
1.0 Package of rice noodle
1/2c Fish ball
2.0 Egg
Green onion
Shiitake mushroom
Meat of your choice
Kai lan/ broccoli/ bean sprout
2.0Tbsp Soy sauce
3.0Tbsp Sweet soy sauce
2.0Tbsp Oyster sauce
1.0Tbsp Fish sauce
Pepper