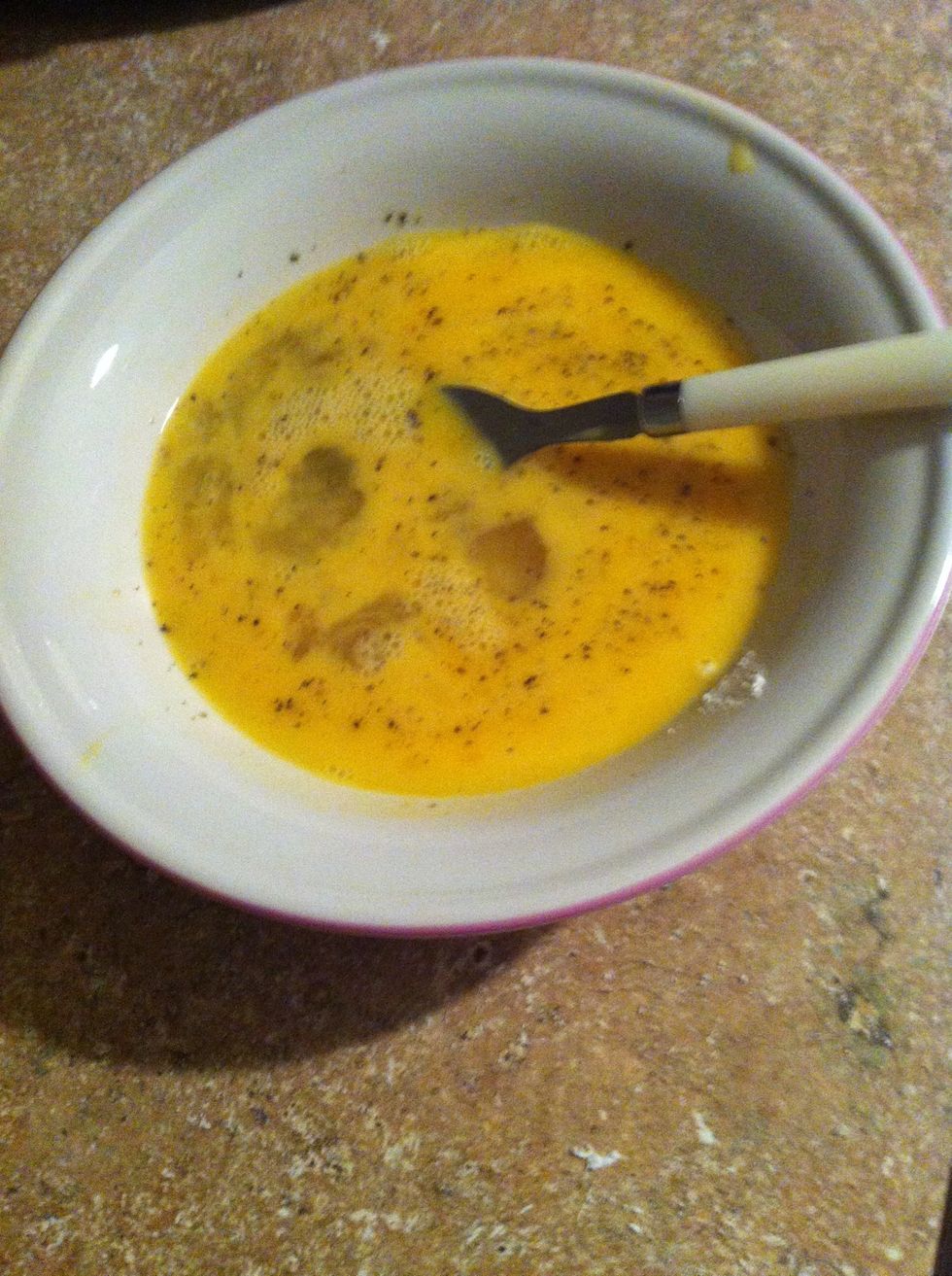 Beat your eggs and ad salt & pepper to taste. I'm using two eggs, but you can use one depending on the amount of chicken you use. My left overs are turning into an omelet .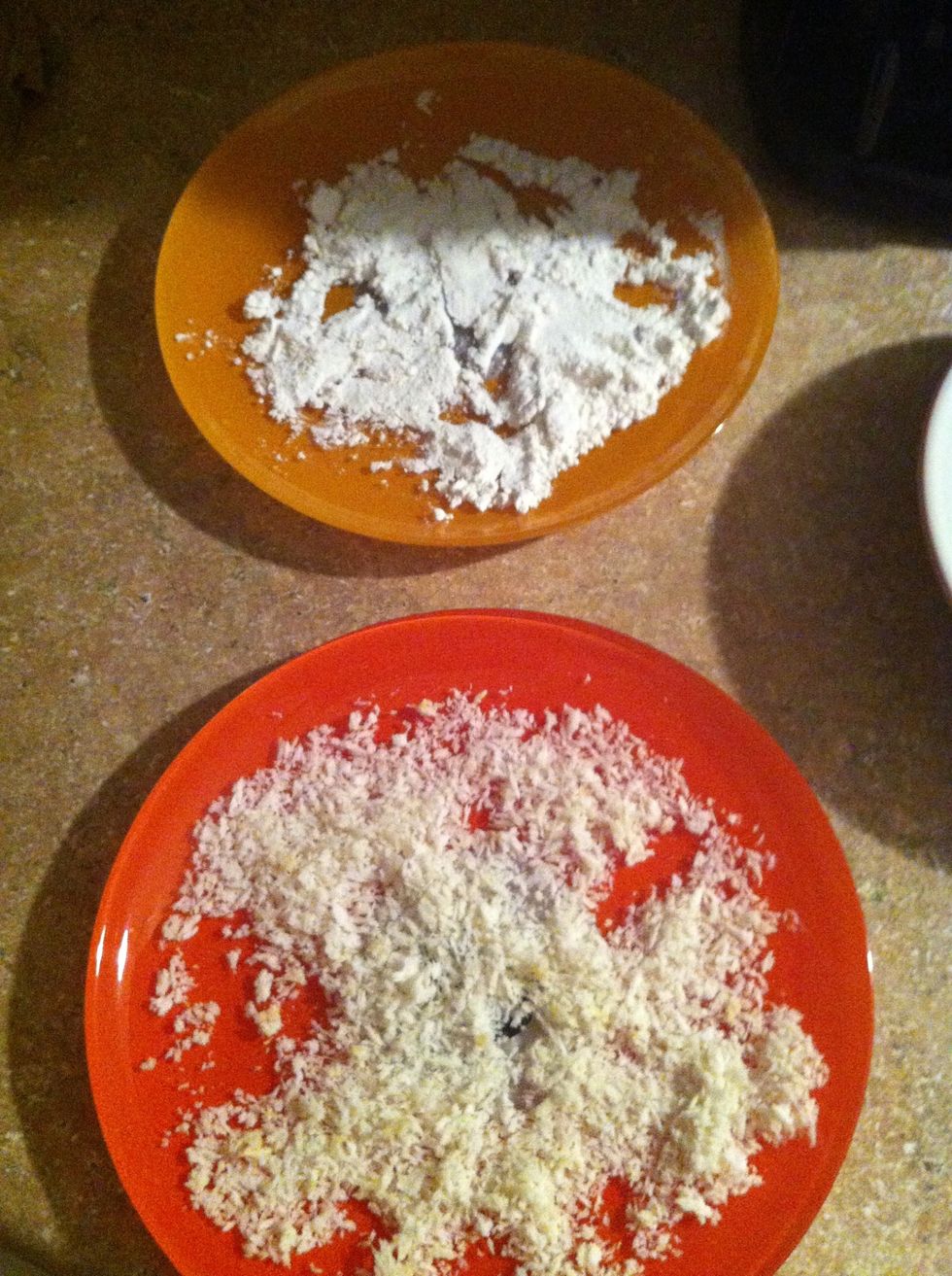 Put spoons of flour on one plate and pour the panko on the other. Add salt and pepper to taste.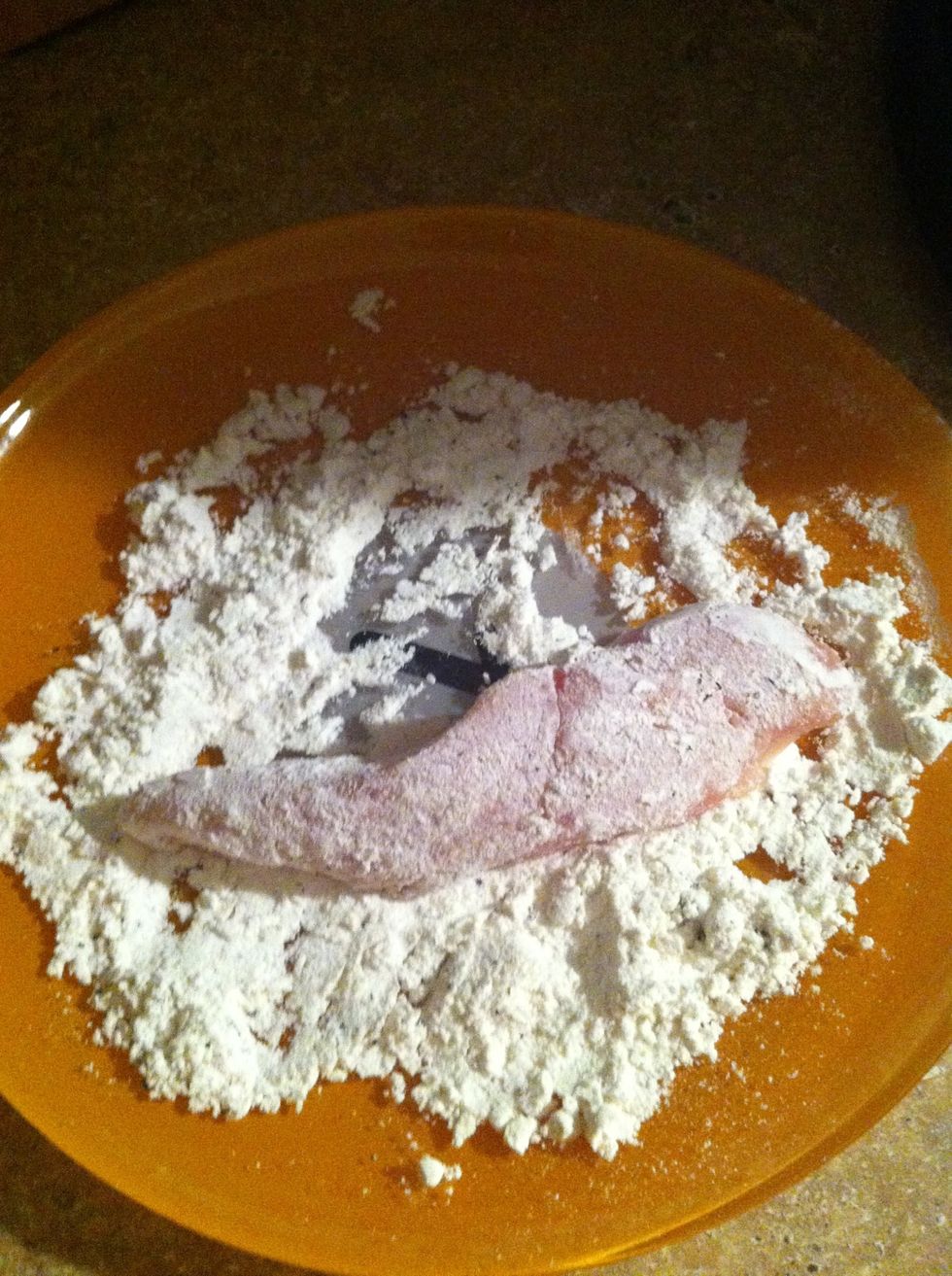 Take your chicken, and cover it with flour. It will help the egg stick better.
Keep doing this with the rest of your chicken. Add more flour as needed.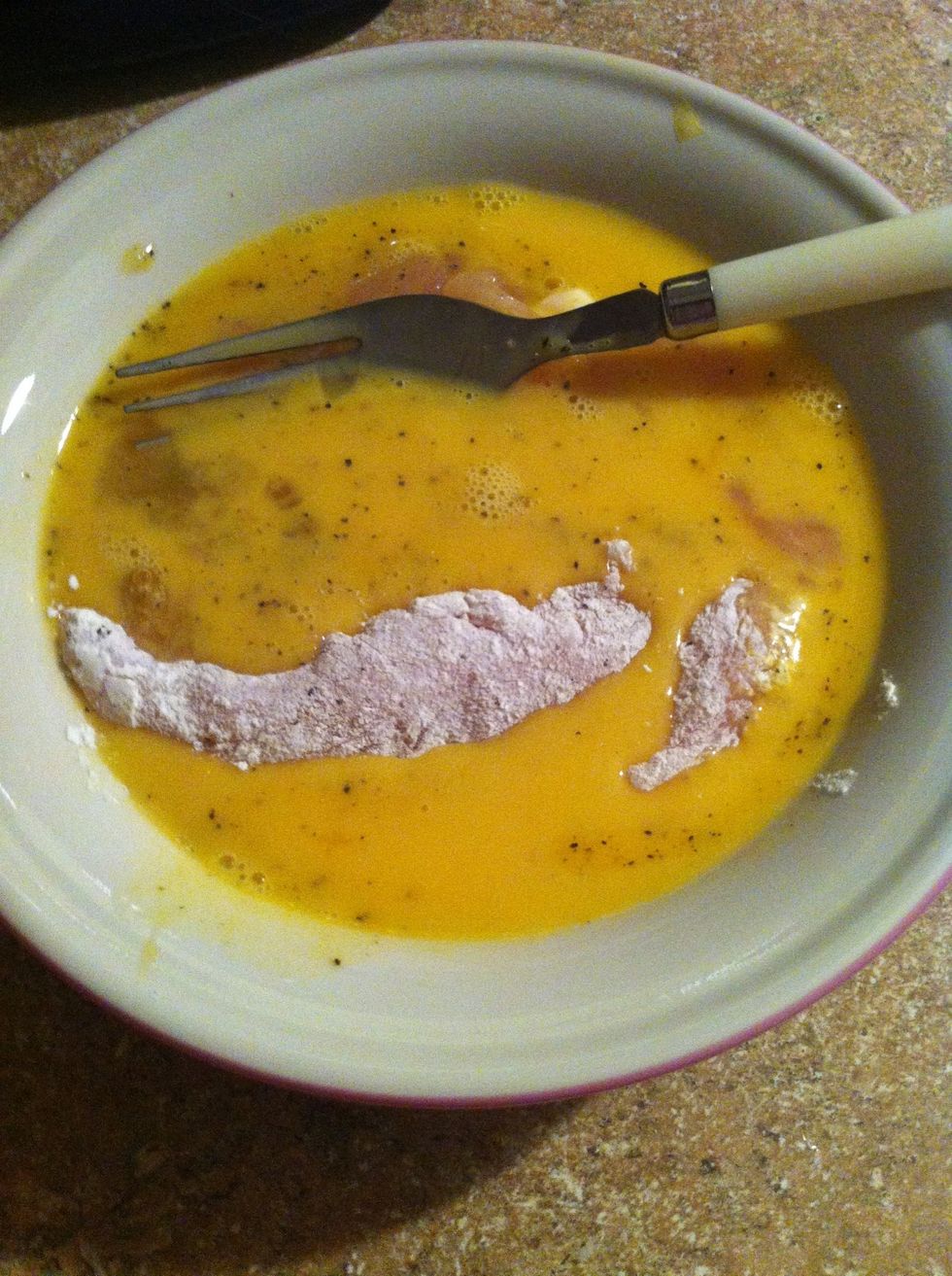 Place your flour-covered chicken in the egg. Make sure the entire chicken is covered in egg, because it will help the panko stick.Only use one hand.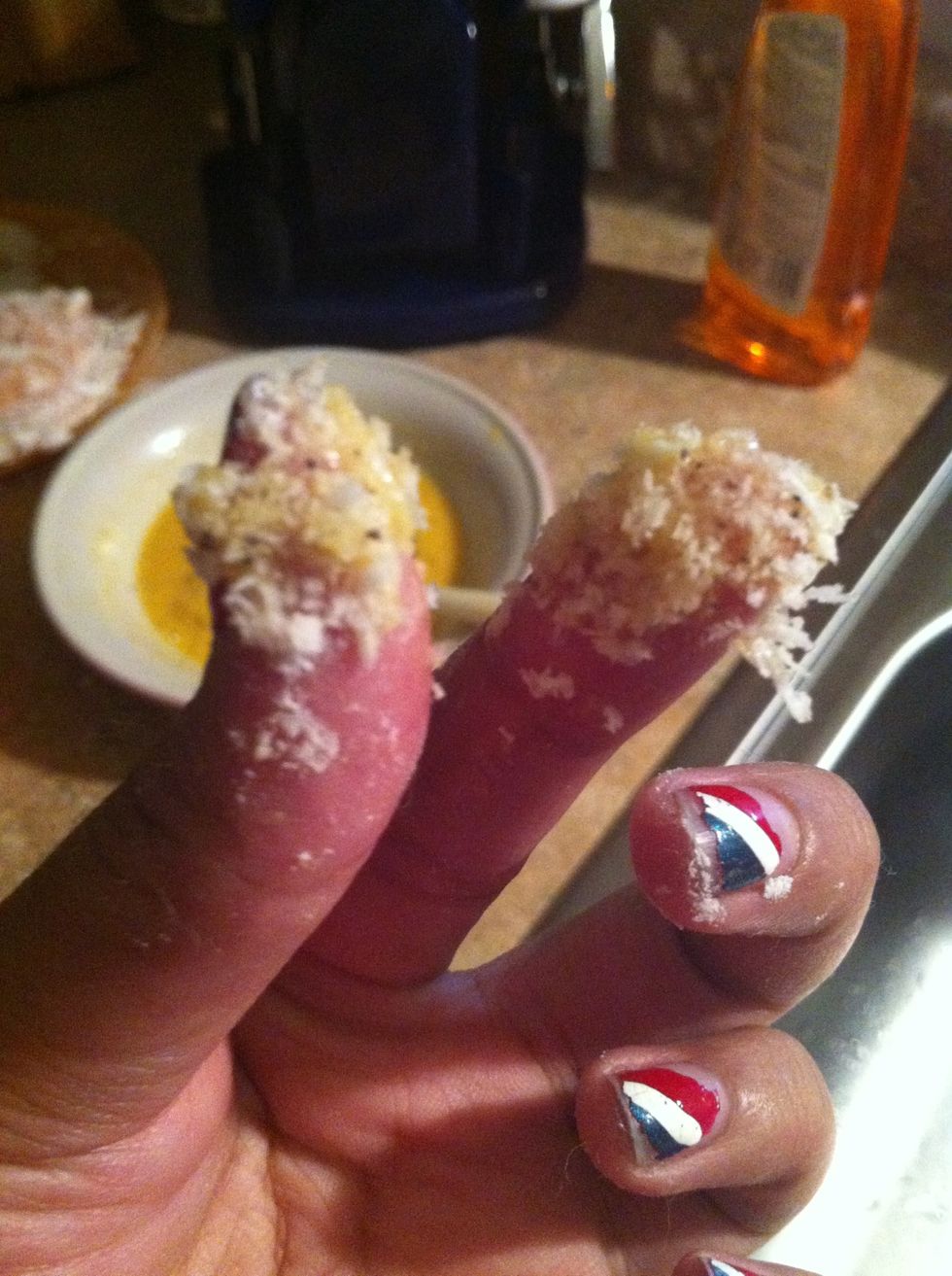 You'll want to use one hand for the eggs and the other for the panko. This is what happens when you use the same hand for both.
Cover your egg-covered chicken in panko.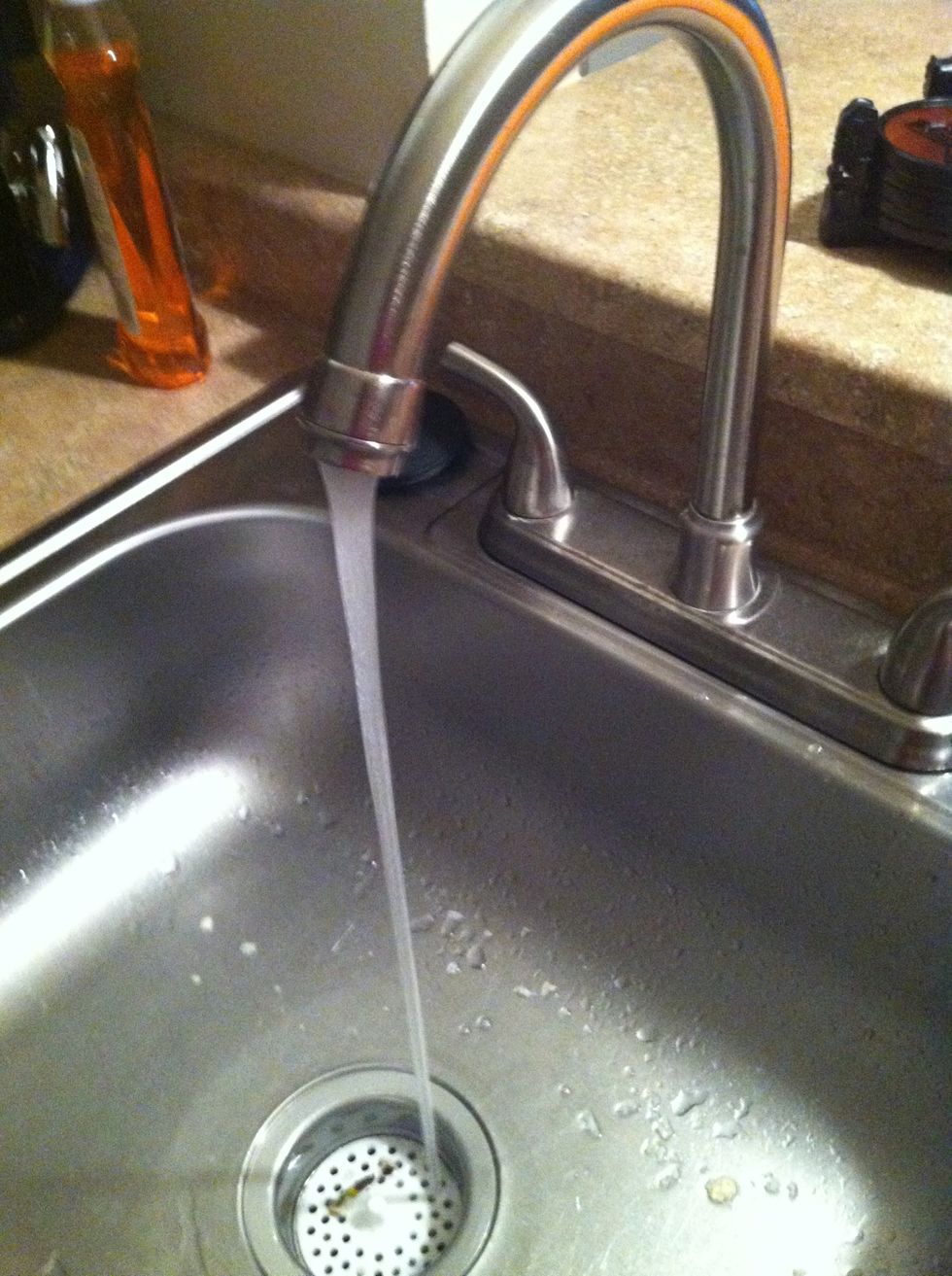 Wash your hands and clean up the flour and panko.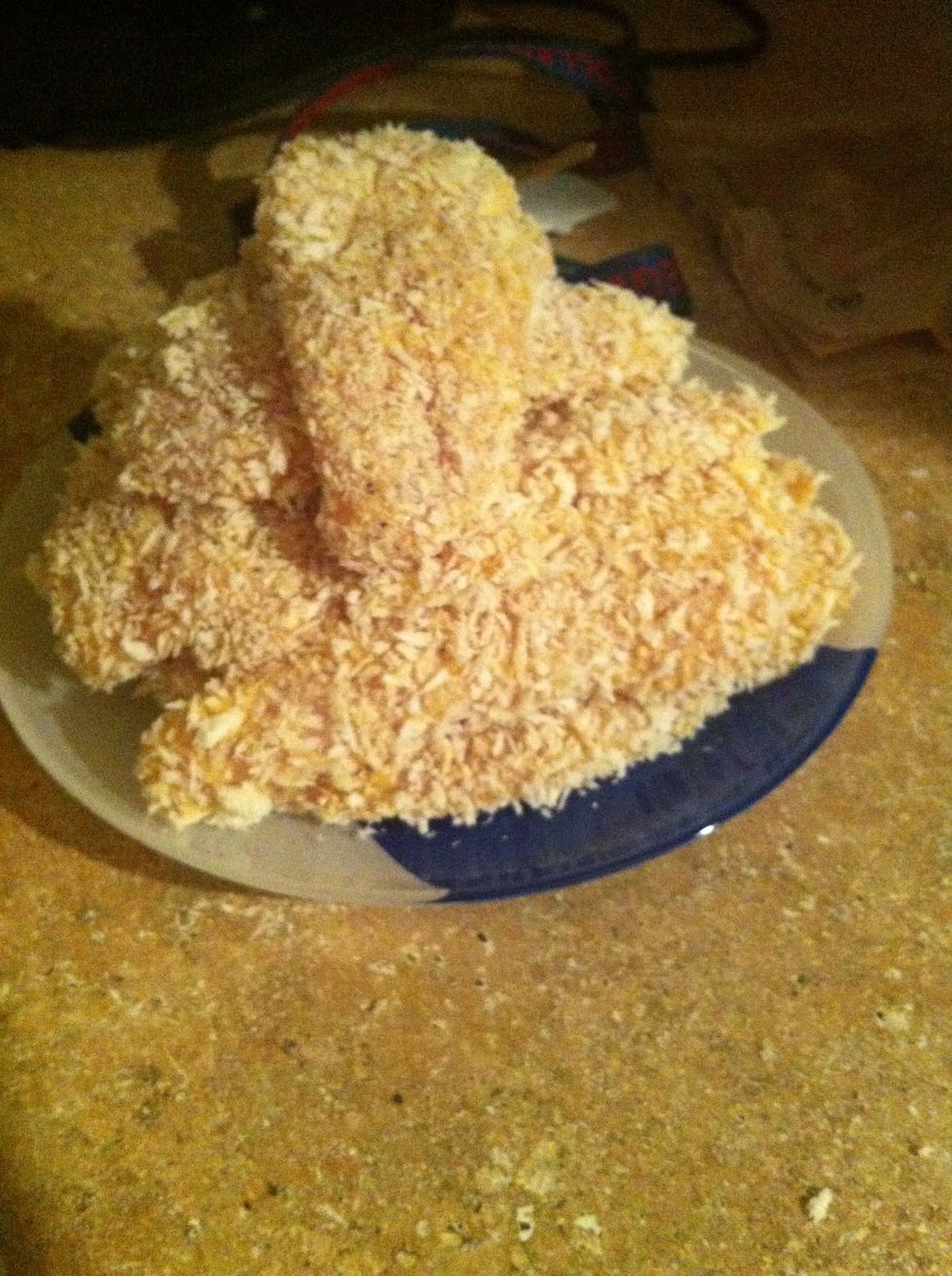 Once you're finished, place them all on a plate and move them to the stove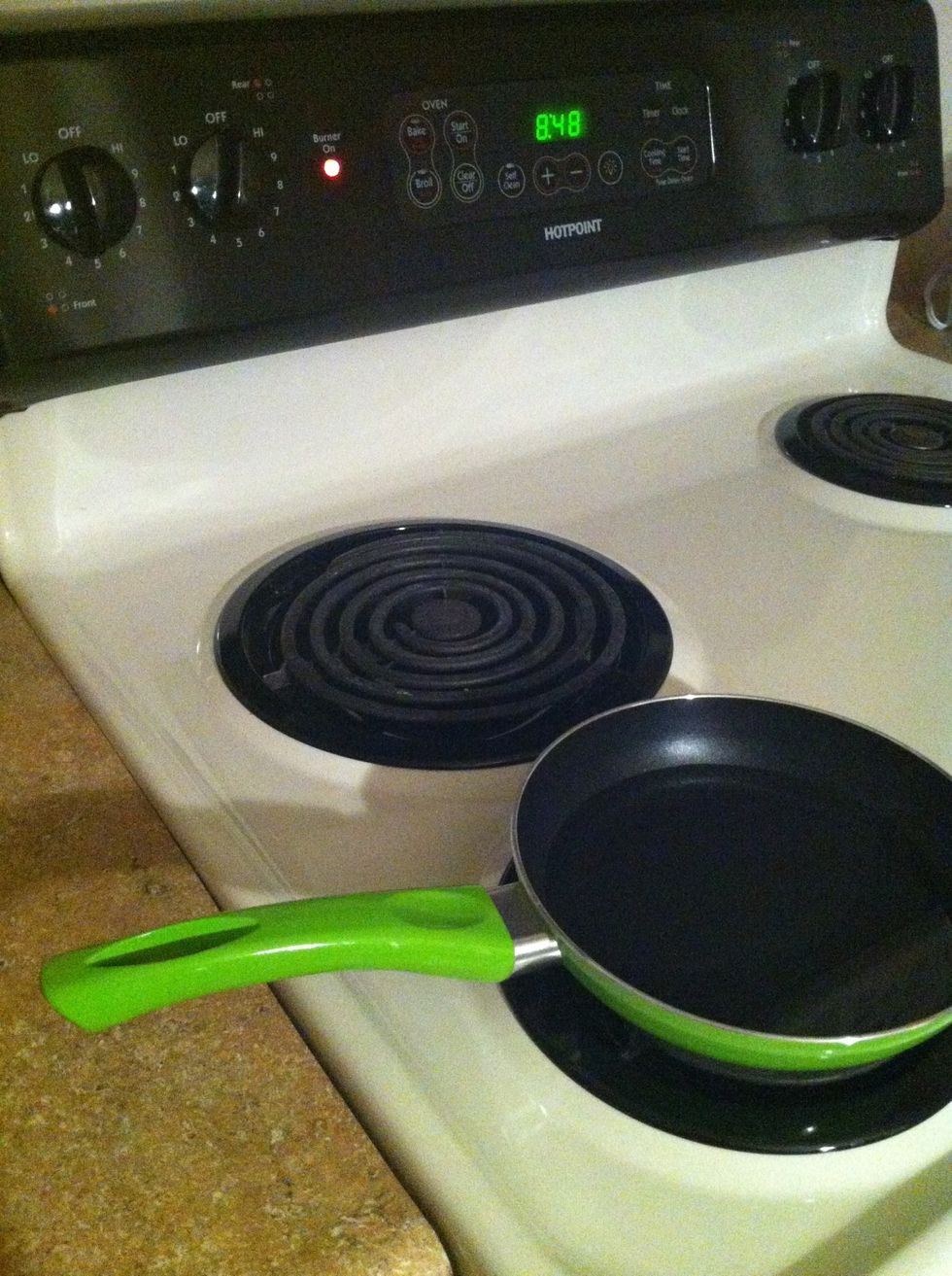 Warm up your oil in a pan or pot. Try to have enough to completely cover your chicken.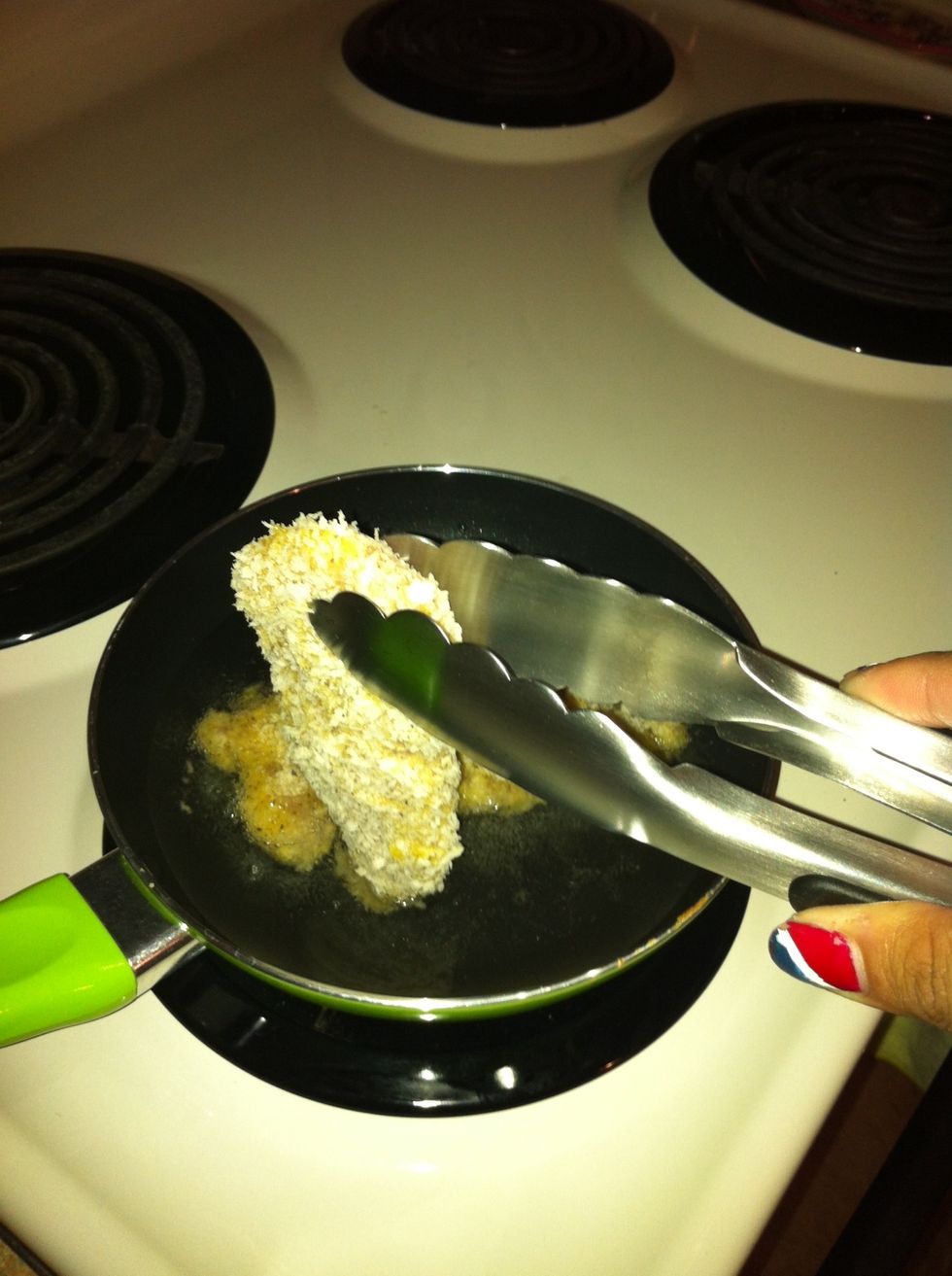 Once hot, use the tongs to place the chicken in the oil. My tiny pan fits 2-3 strips.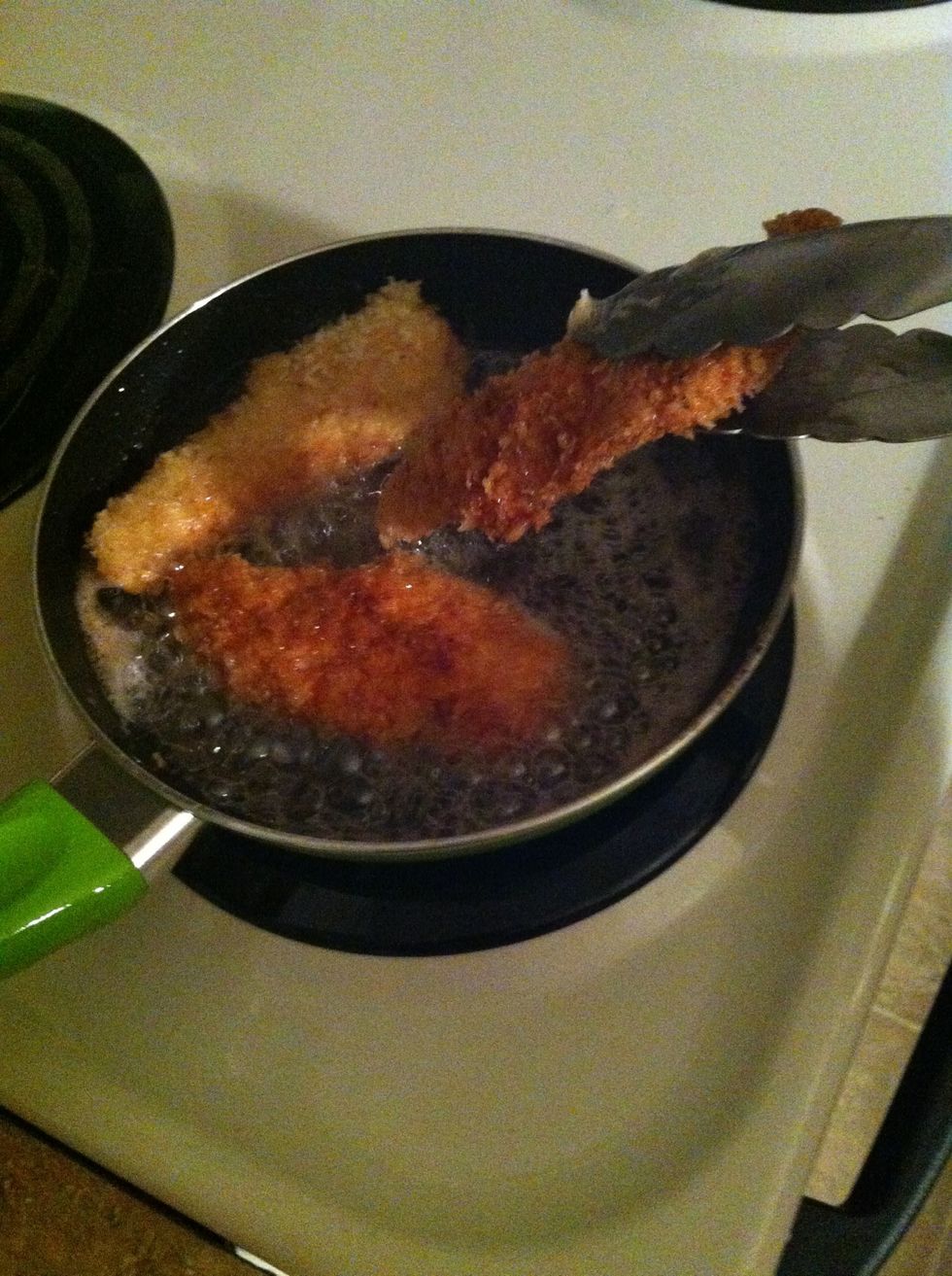 Once it's brown, flip it over. You want this really brown to make sure the chicken cooks all the way through. While you're waiting, you can prep your rice, watch TV, or clean up.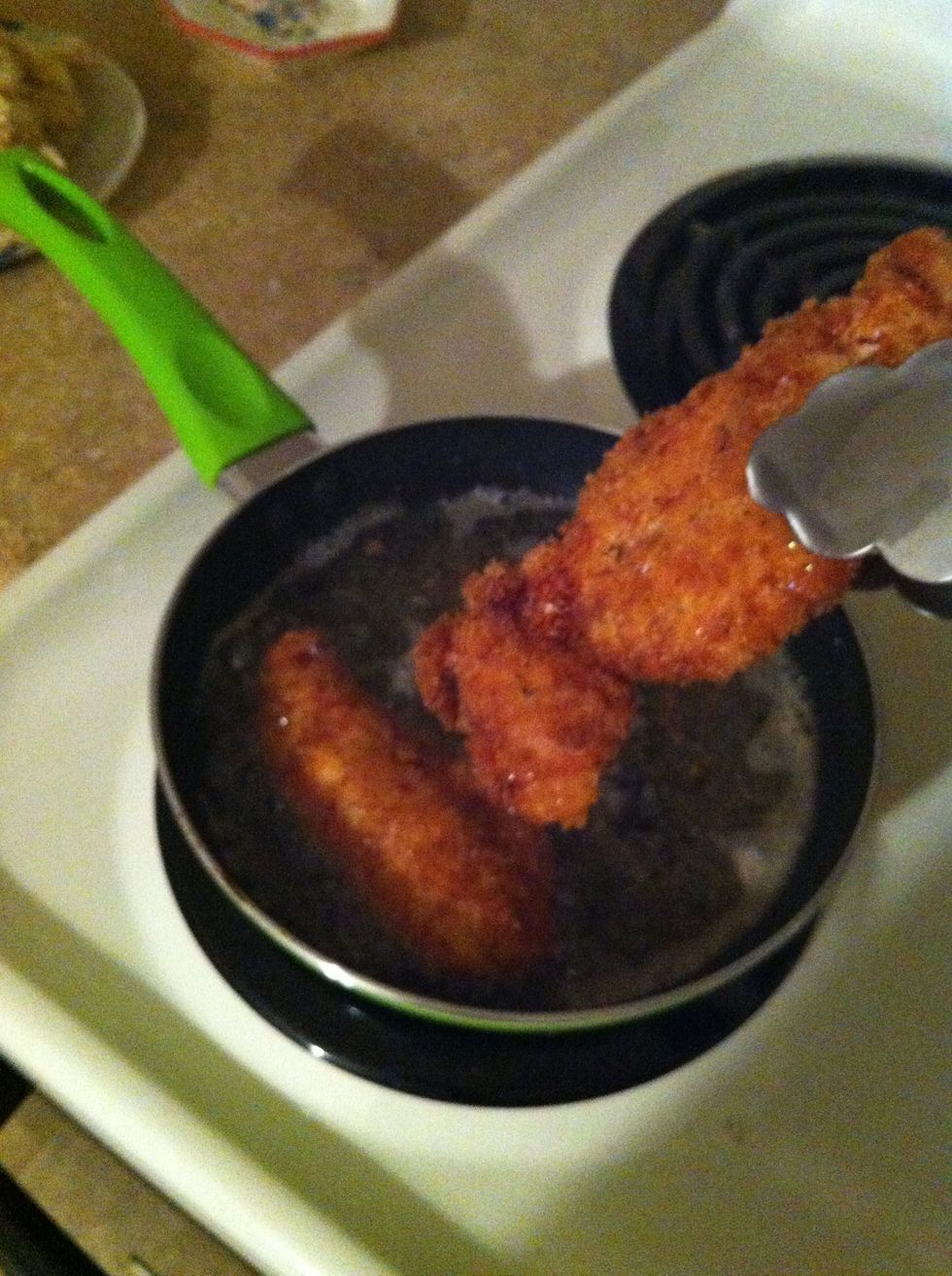 Once it's brown on both sides, take them out and put in a strainer till it stops dripping
Put chicken in a strainer till it stops dripping.
Cut your chicken and add some katsu sauce. Unfortunately, I don't have any so I just poured Kinder's BBQ sauce over my rice.
Chicken breast tenders
Flour
Pepper
Salt
Panko bread crumbs
Vegetable oil
A pan or pot
Tongs
3.0 Plates
1.0 Bowl
A fork or egg beater
Strainer