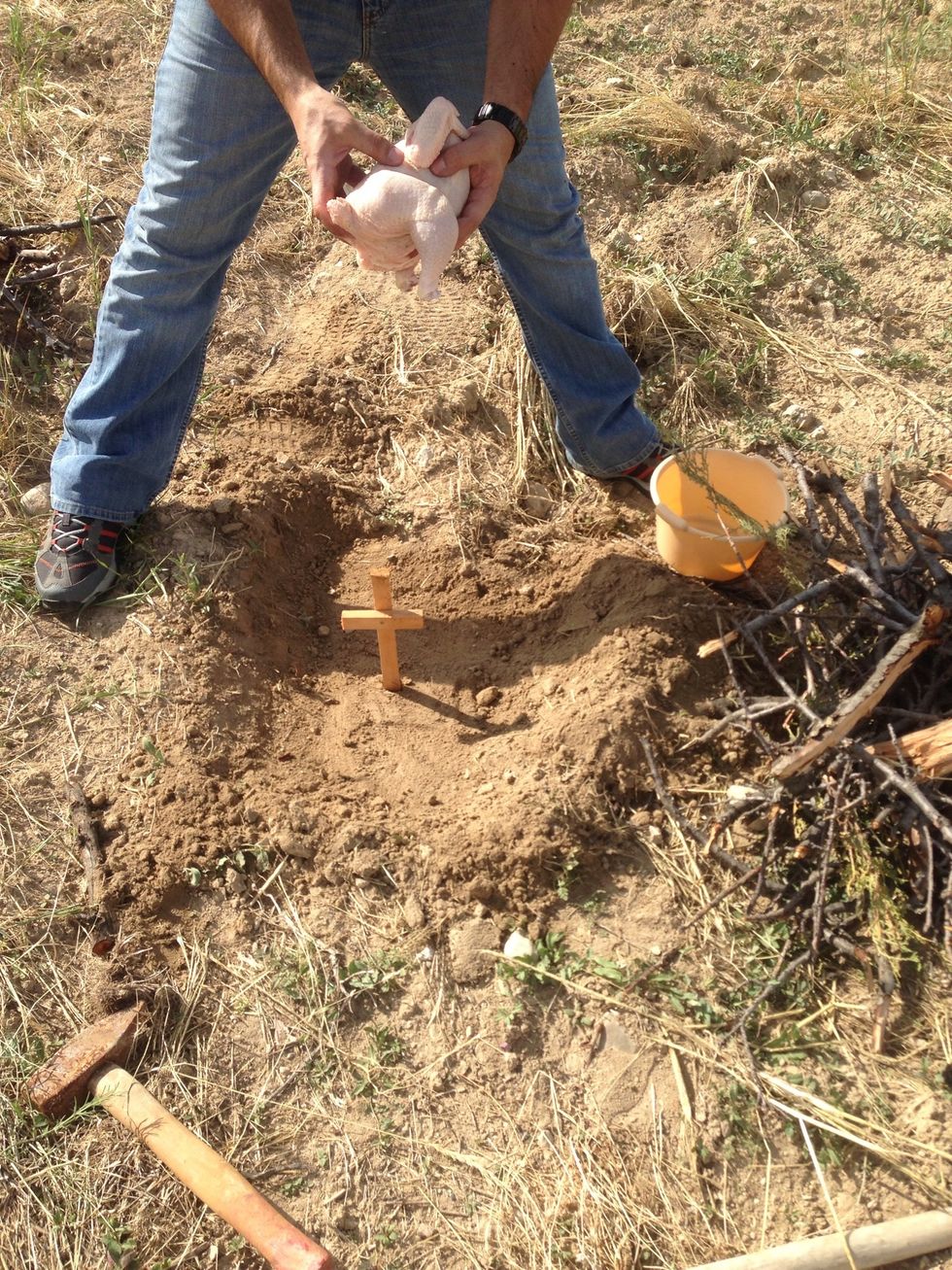 Make T- shape wood for keeping chicken stand. Then, put T- shape wood to ground.
One clean chicken is sitted on the wood. if you want, you can put some salt on it before cook.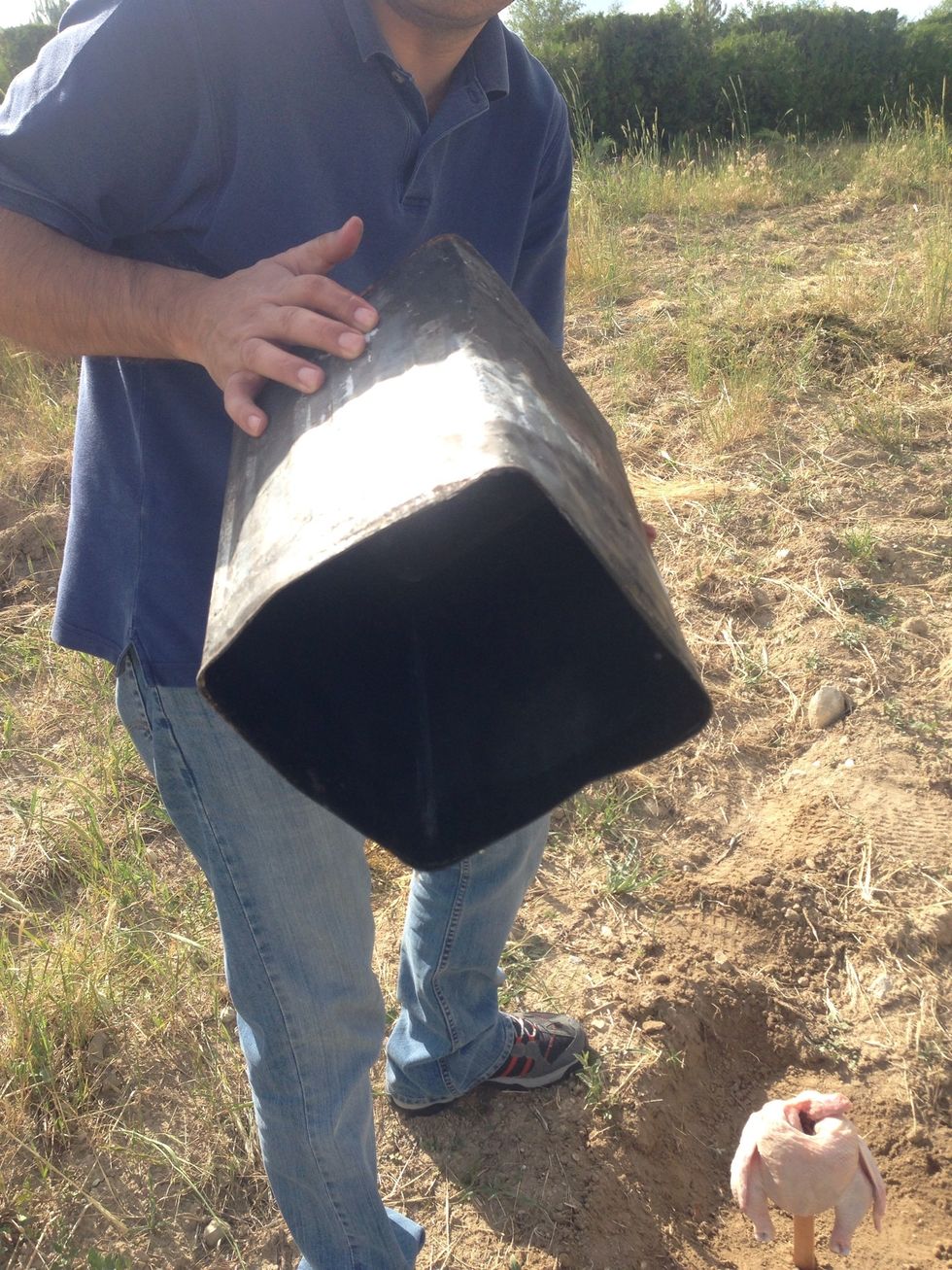 One clean canister to cover chicken while cooking:)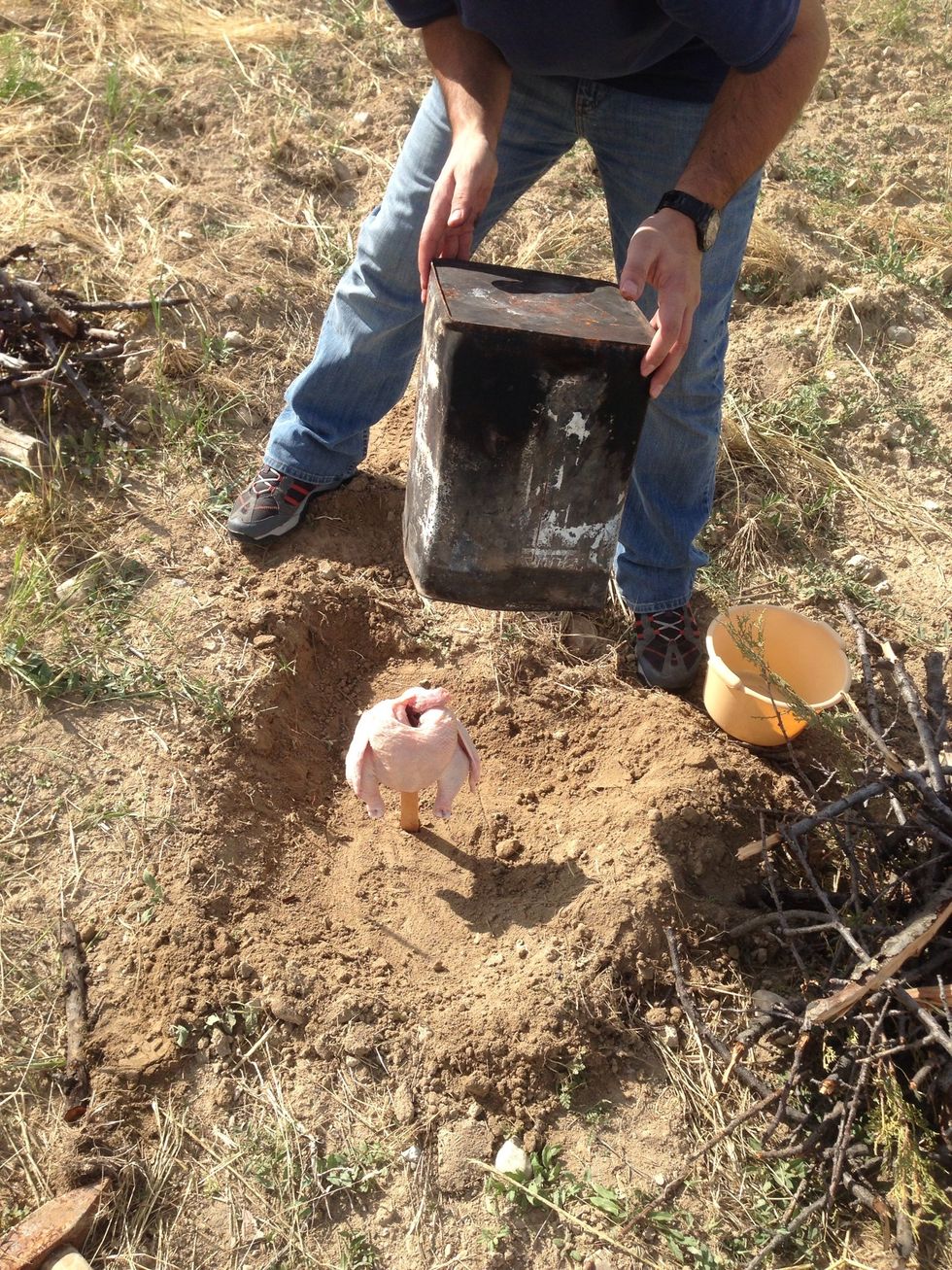 Cover it.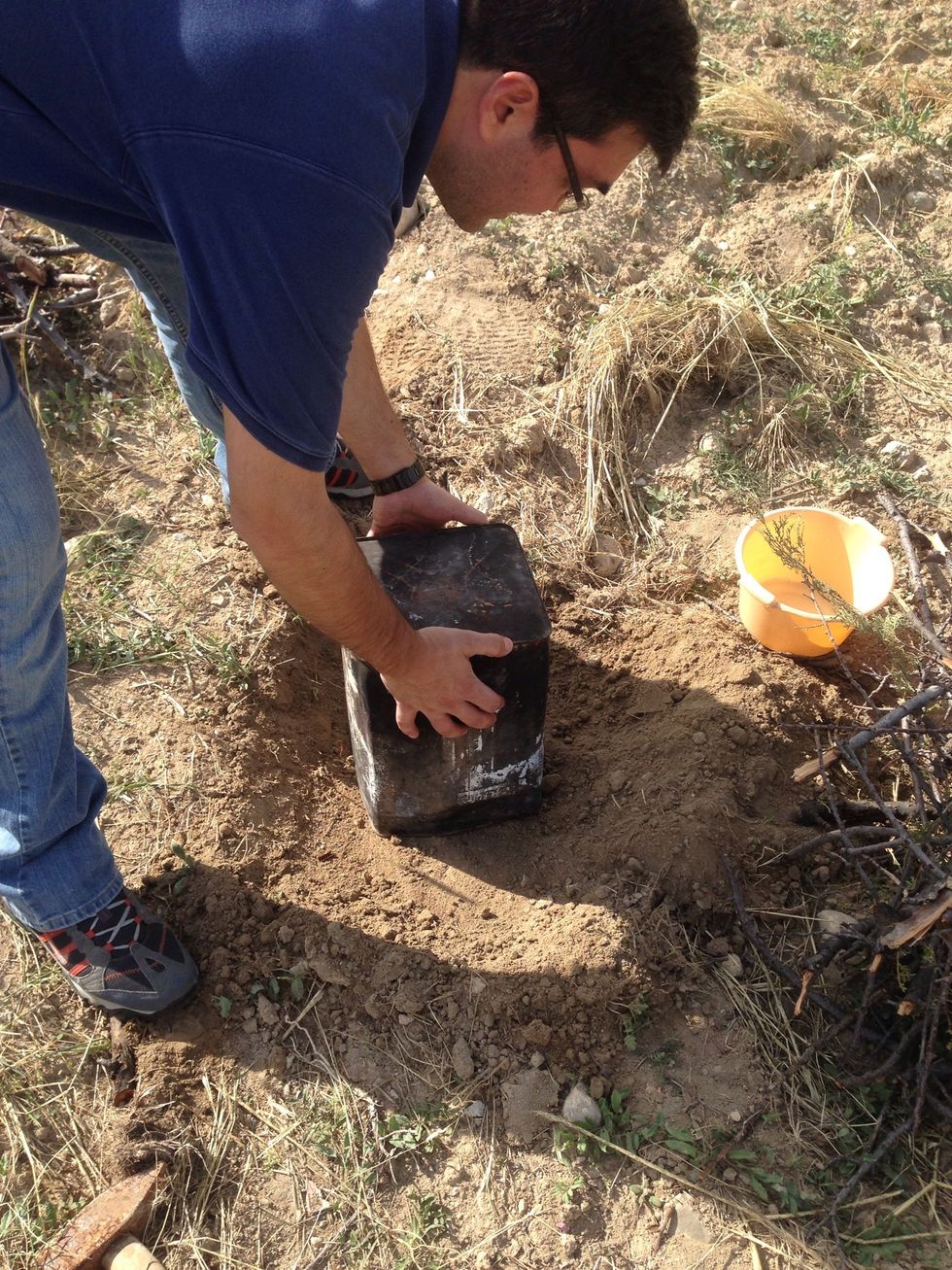 After cover chicken with a canister. You need to seal the canister circumferences to prevent the air inside of it.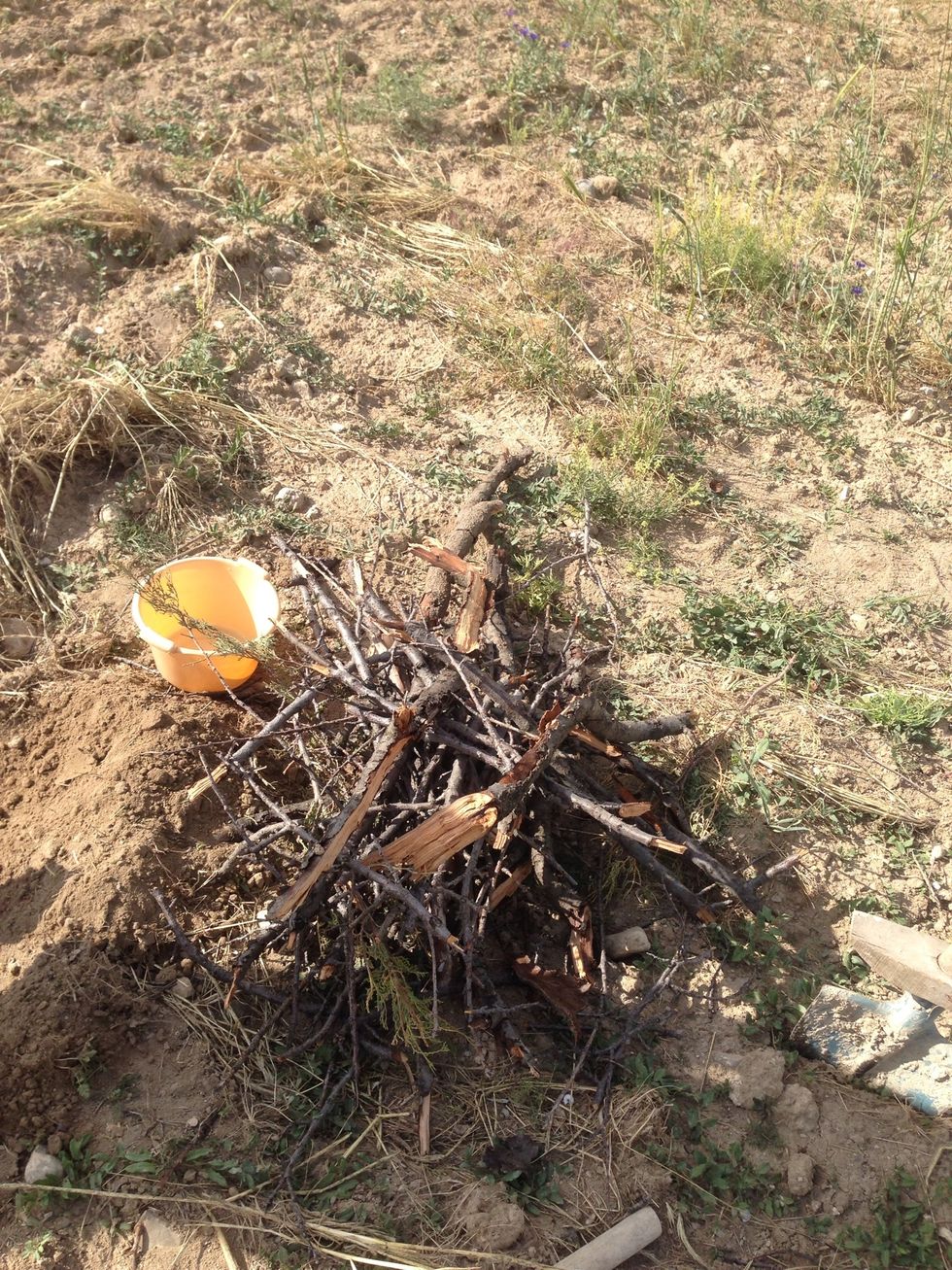 Put the wood around of canister then ready to cook.
After 10-15 min. You can open it. You will see delicious chicken. you have never eaten this kind of chicken.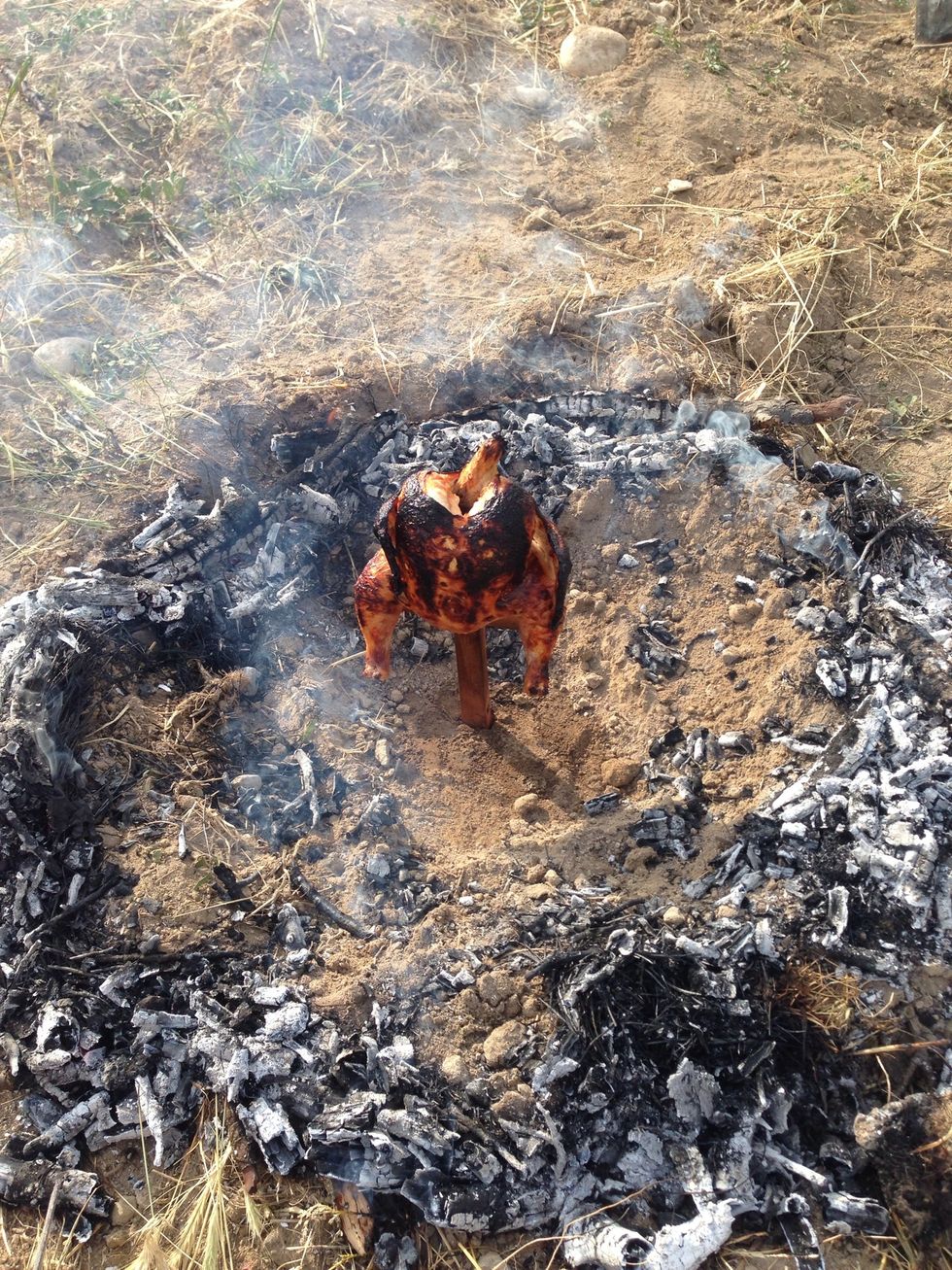 it looks good, ha?:)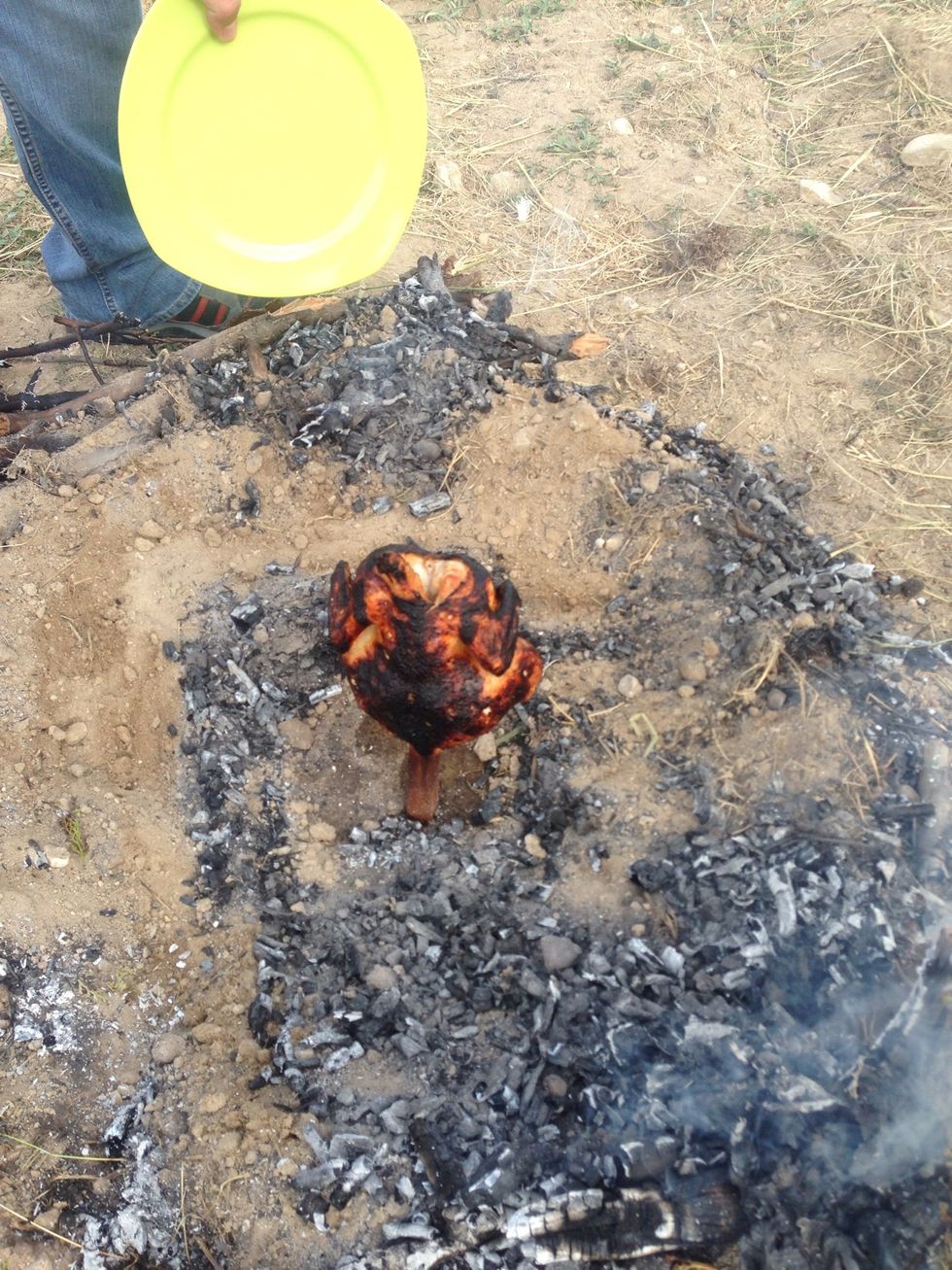 Back view of chicken.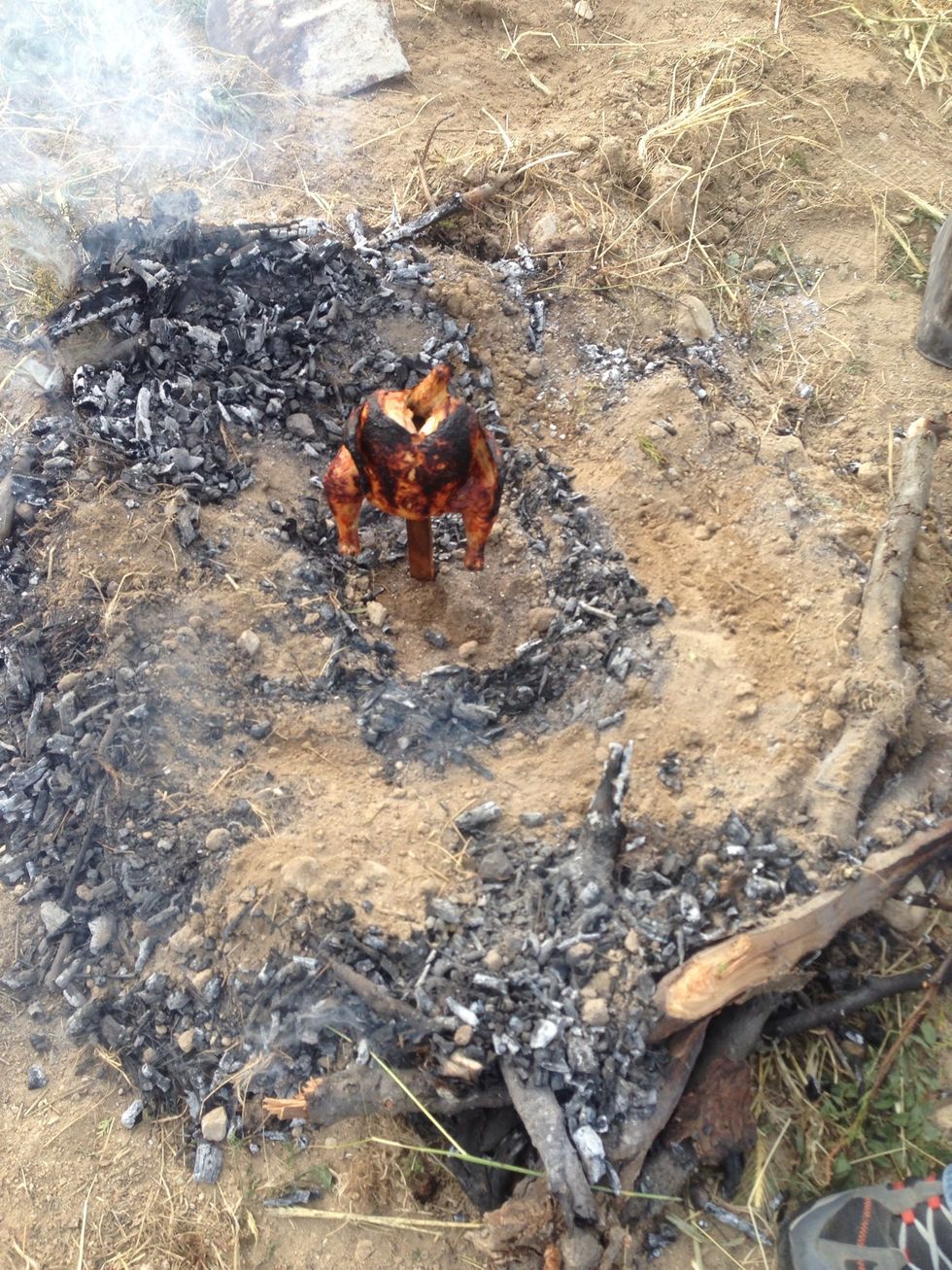 Front view. Bon appetit :) (Afiyet Olsun)
1 whole chicken
1 empty-clean canister
Salt
Wood or coal for fire
T - shaped wood