Also known as "Egg in a Basket", this is an egg fried in a hole of a slice of bread. A waffle or bagel can also be substituted for the slice of bread.
1532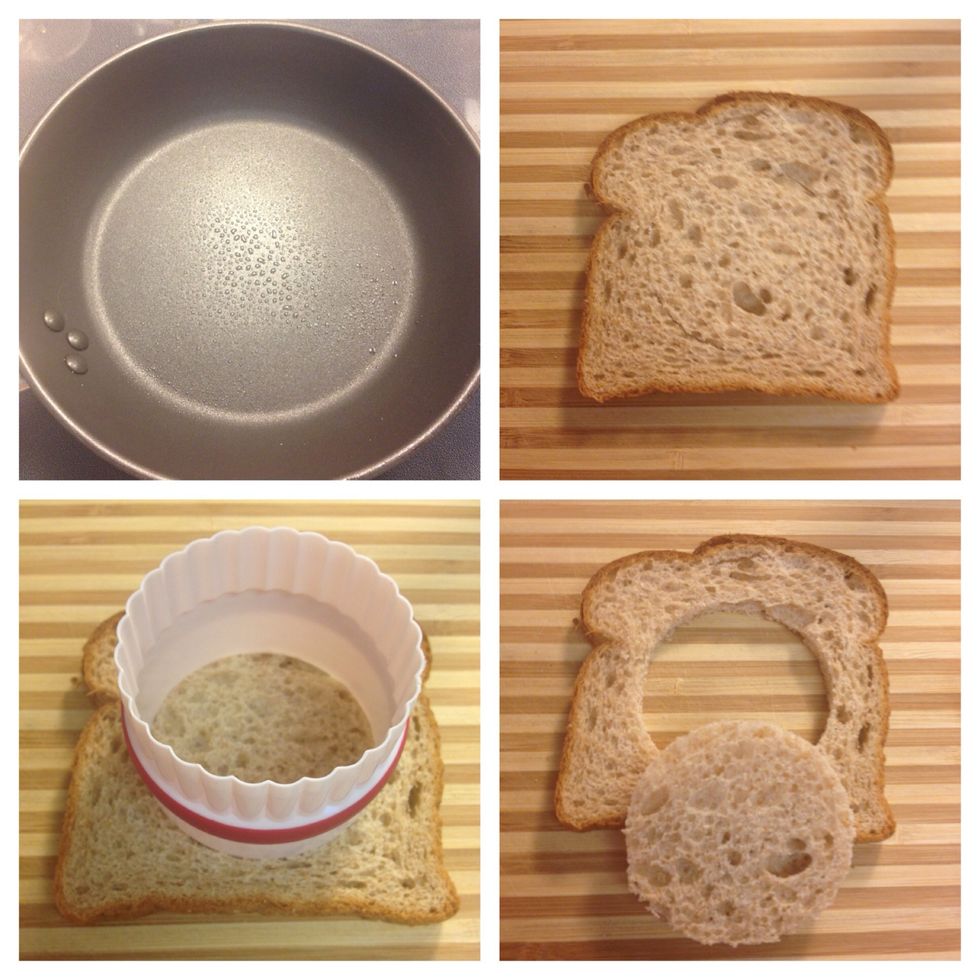 Heat pan to Med heat. Cut a circle out of the bread slice with a circle cutter. Here I've used a 2.5 in. cookie/biscuit cutter.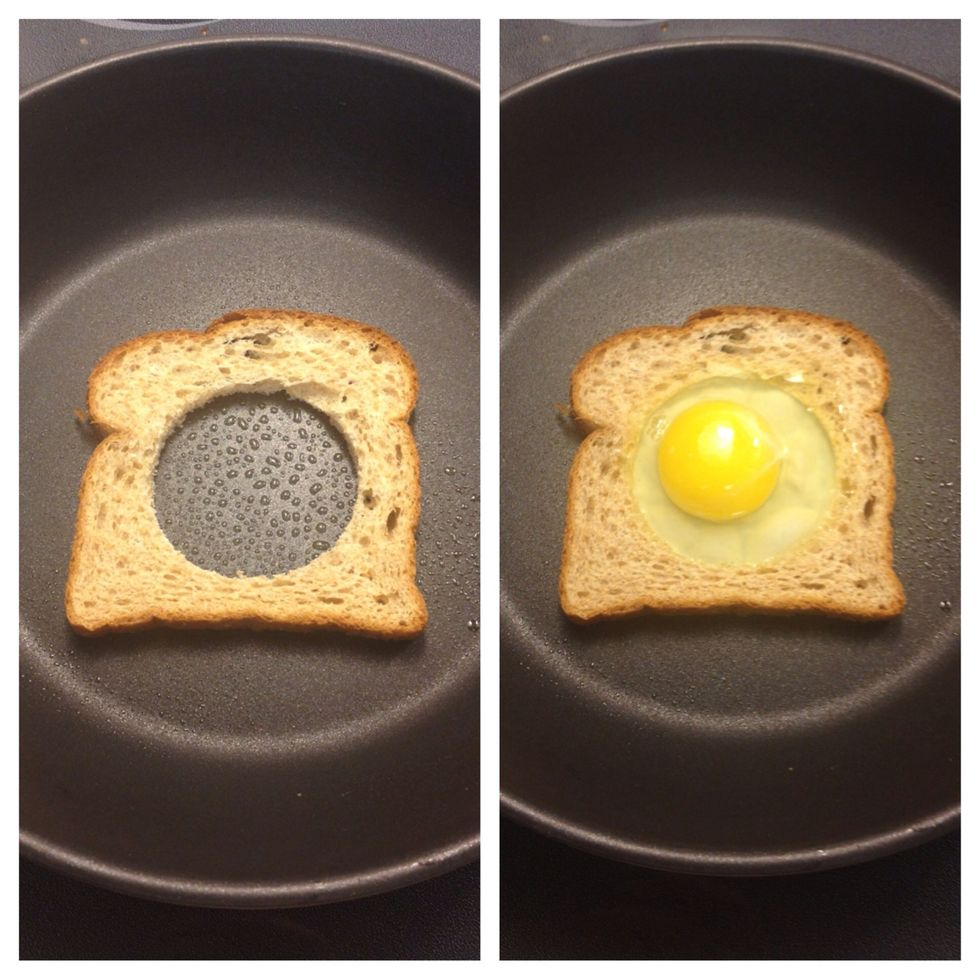 Spray frying pan with cooking spray. Put the cut slice of bread in the hot pan. Gently add egg into the center reservoir. (Omit yolk for a healthy choice.) Egg should sizzle gently as it cooks.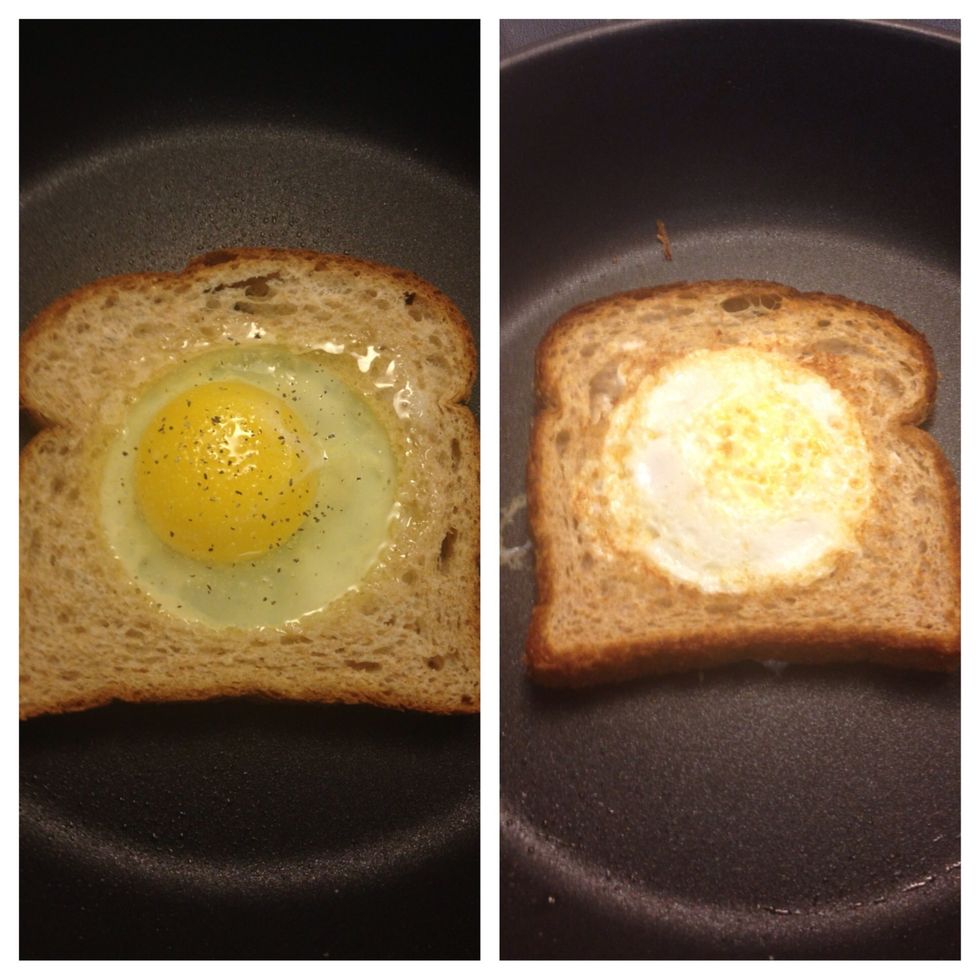 Add salt & pepper to taste. For eggs "over easy", cook until the egg white is half-opaque; about 30 seconds. Lightly spray with more cooking spray & flip to cook other side for 30 seconds more.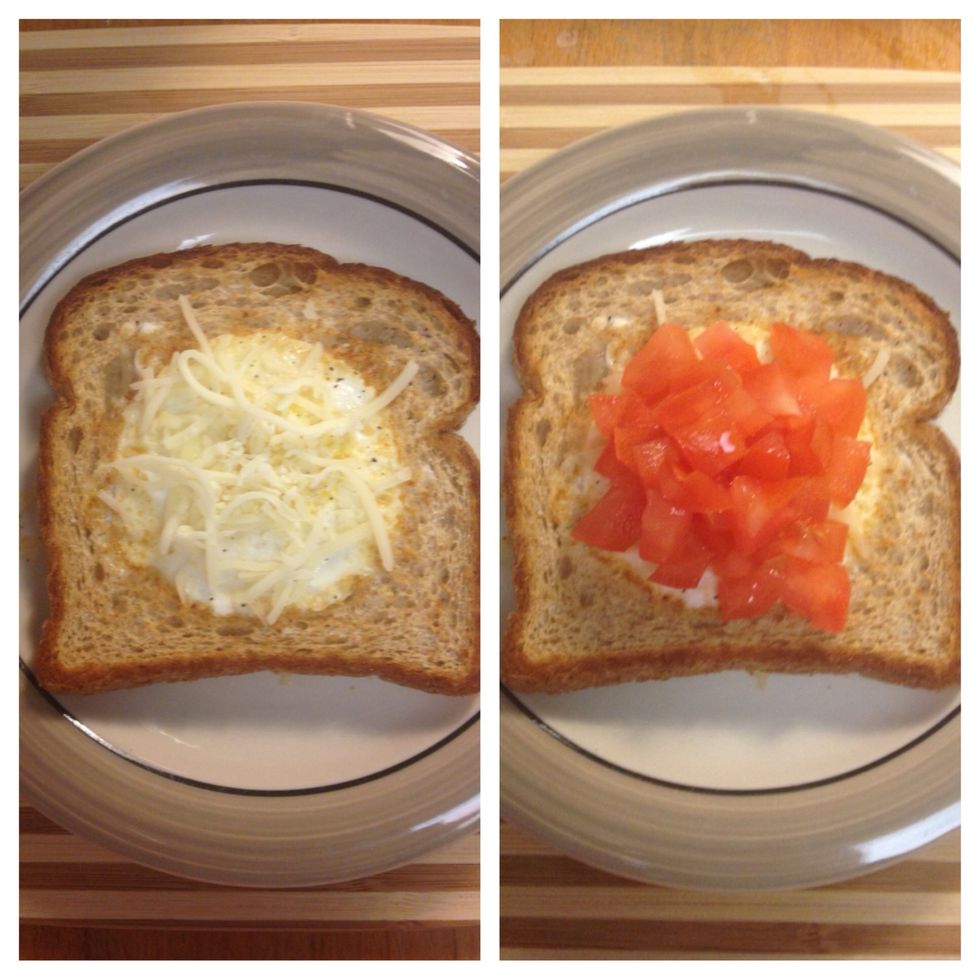 Remove from heat and add your favorite toppings. I love mine with a lot of cheese and fresh tomatoes.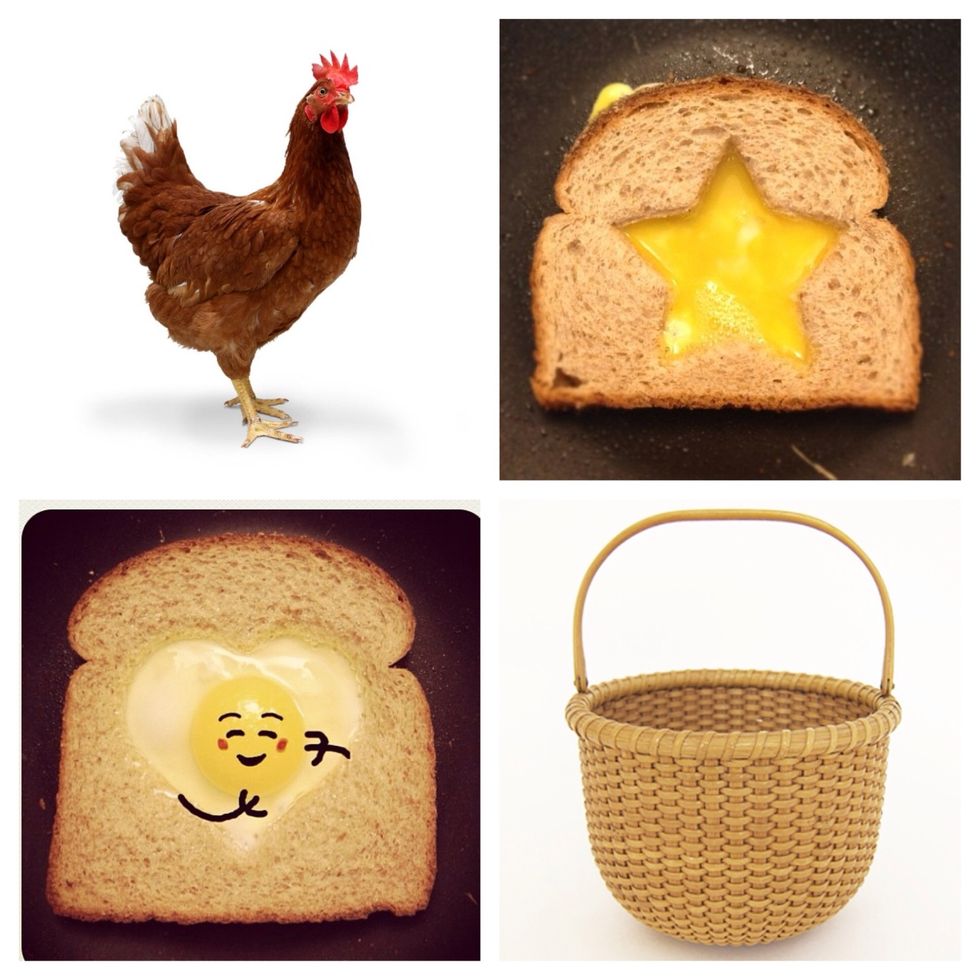 Have fun with it! 👍🍳🐔 My kids like the egg scrambled. The possibilities are endless if you have a collection of cookie cutters like mine. Enjoy!!
Frying Pan
Spatula
Circle Cutter
Cooking Spray
1.0 Slice of Bread
1.0 Egg
Salt and Pepper
Debby Plenert
Just a simple gal. SoMe fanatic. Aspirational/experimental chef. Always seeking crafty activities to do with my kids.