Slice the peppers and slice or chop the onion.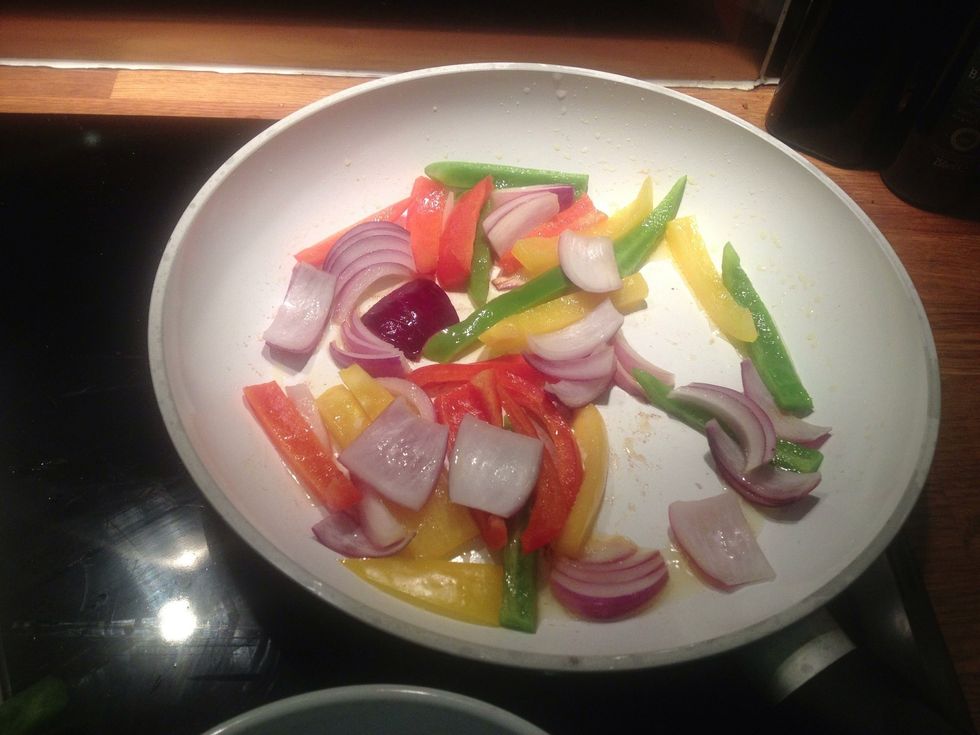 Fry the veg in a tbsp or coconut oil until soft. Add in garlic for 1 minute. Remove from the pan and set aside.
Add a tablespoon more of oil then cook the chicken for 7 - 8 minutes over a medium-high heat. Add in all of the spices and Let it simmer in a splash of water for five minutes.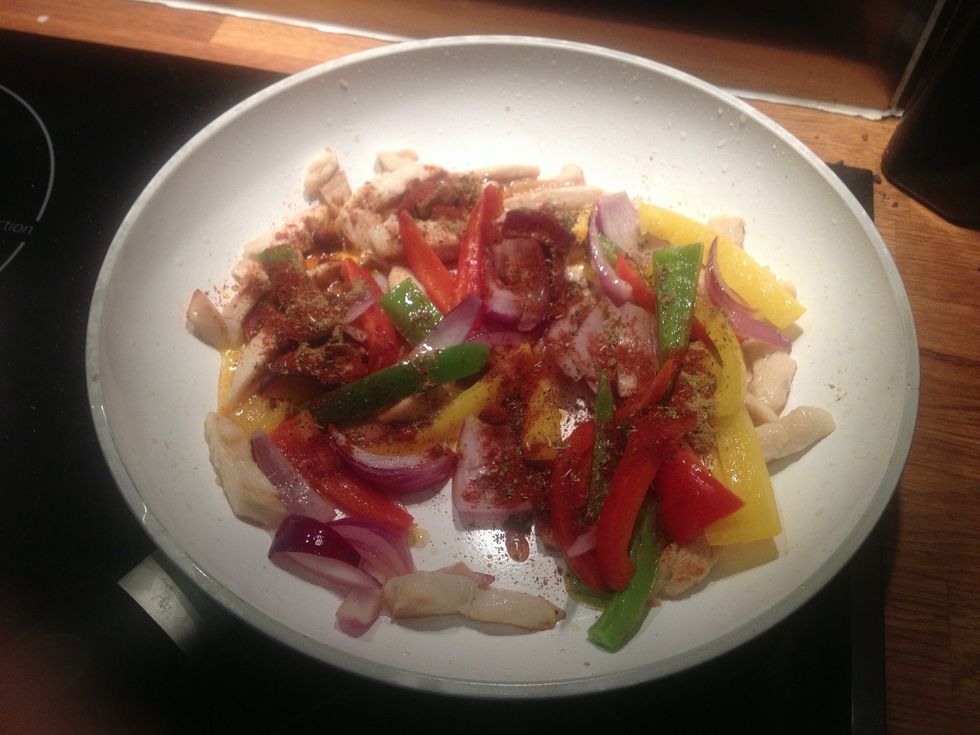 At the veggies back in, reduce the heat and let it simmer for five more minutes.
In a separate bowl mix avocado and salsa.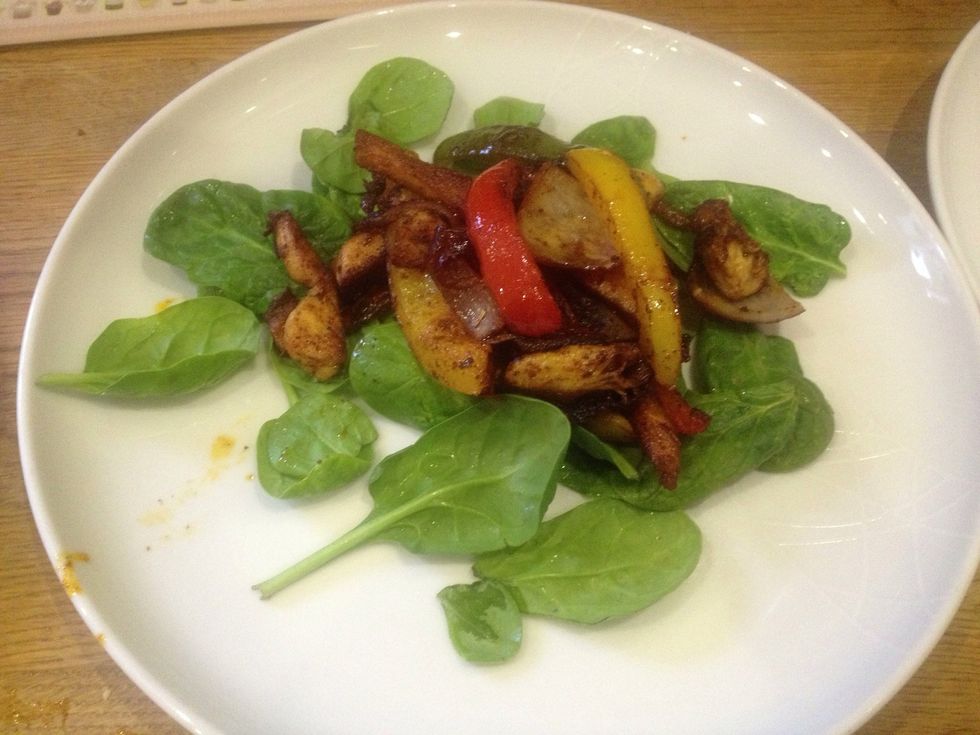 Serve over a bed of spinach or lettuce and spoon the avocado and salsa mixture on top if desired.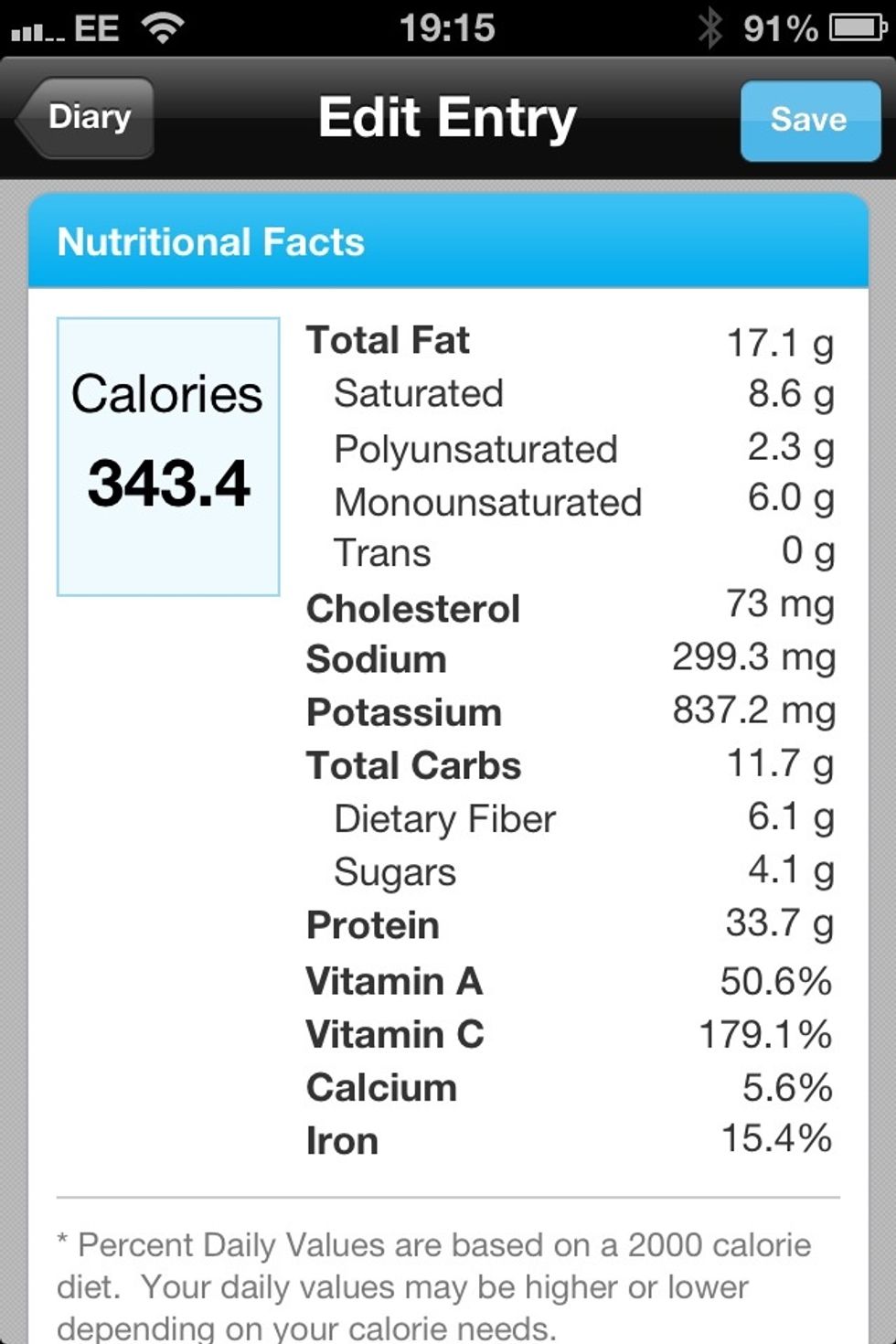 Nutritional info
1lb Chicken breast
1tbsp Chilli Powder
1tsp Cumin
1/2 Oregano
2 garlic cloves chopped
1 red onion
1 green pepper sliced
1red bell pepper sliced
Lettuce or spinach
1Avocado
1/2 cup salsa
2 Tbsp coconut oil