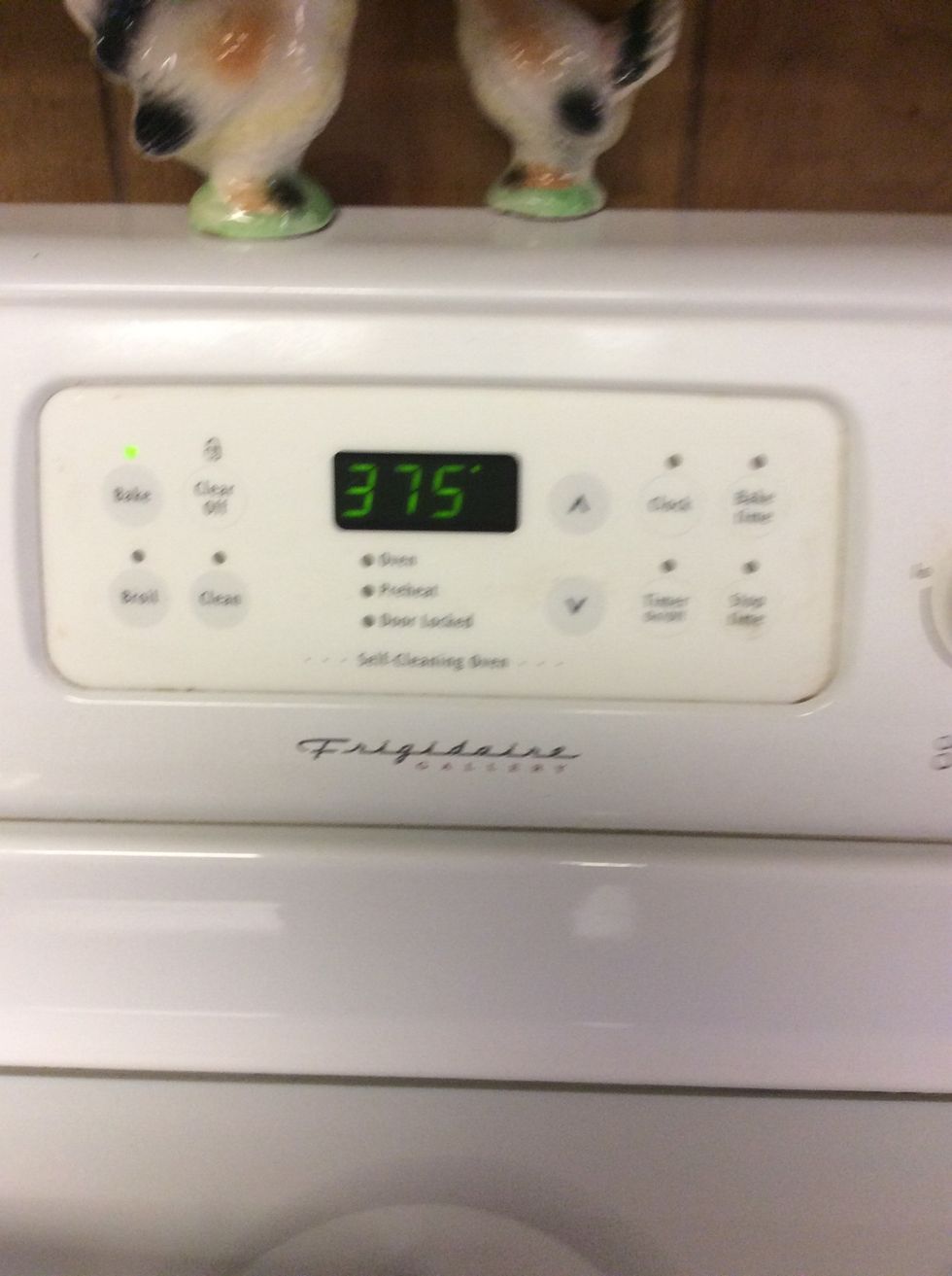 Preheat your oven to 375 degrees.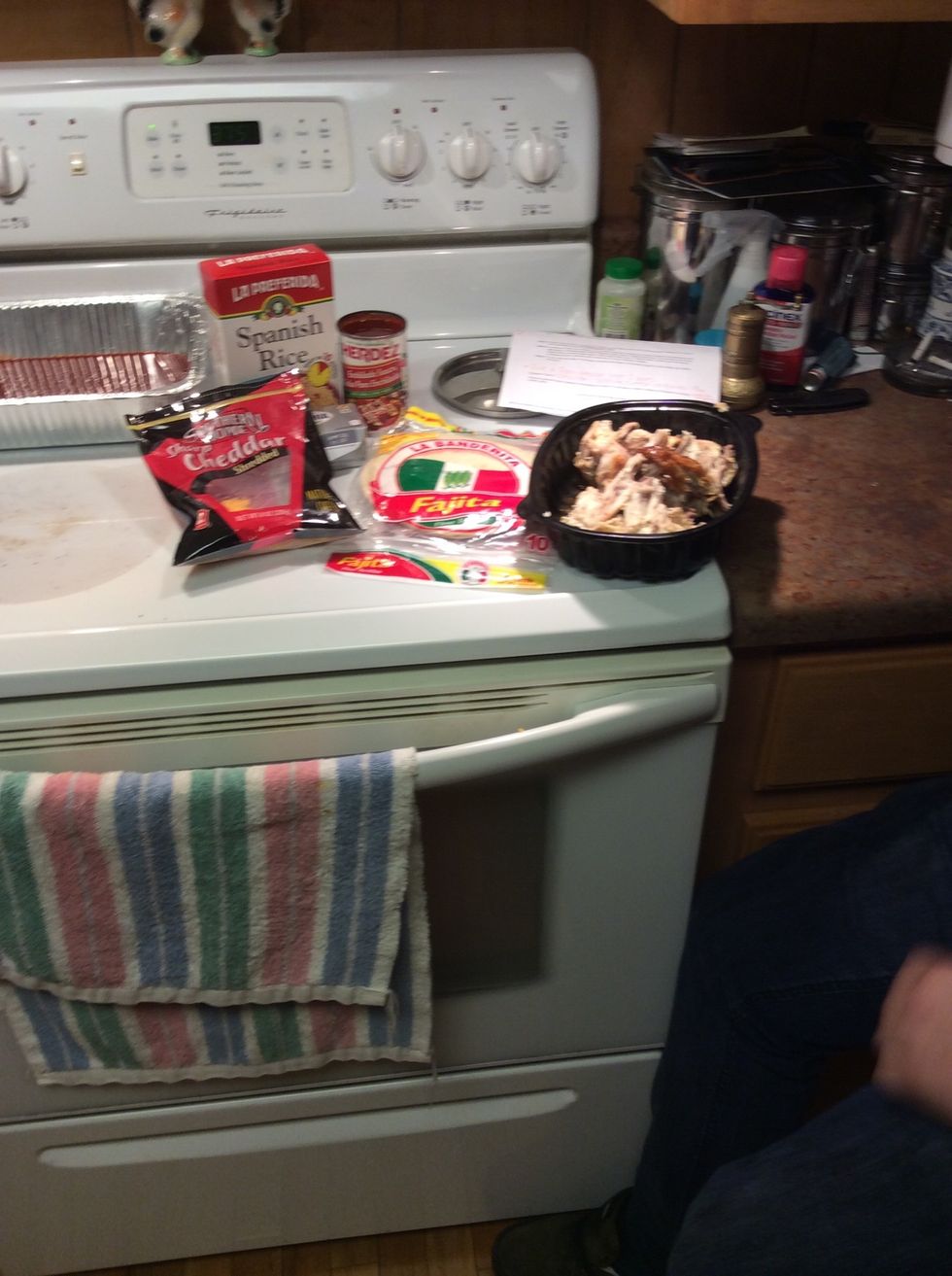 Gather all of your ingredients.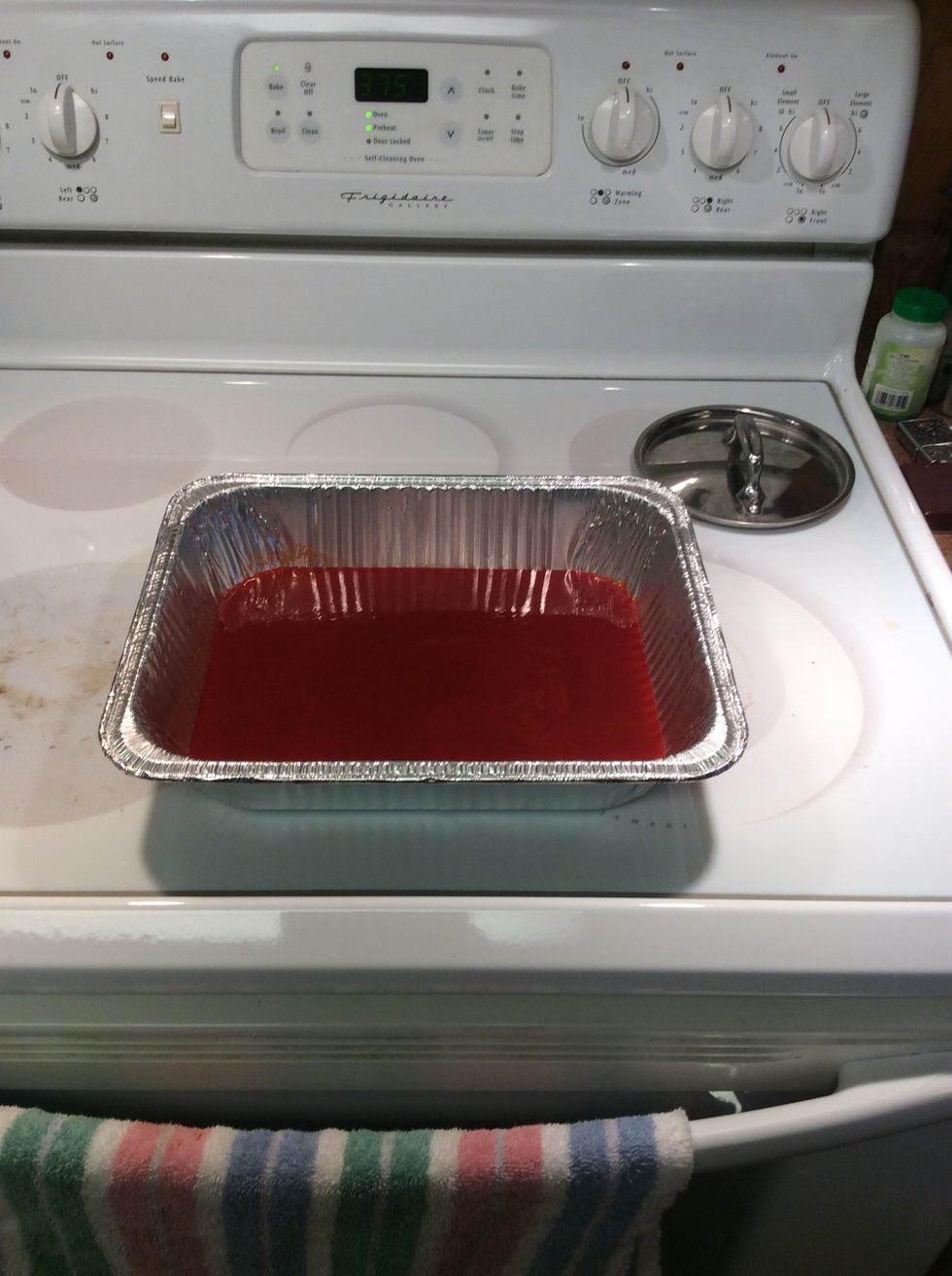 Pour half a can of sauce into the bottom of your pan. (I had to use 2 pans.)
Cut the 8 oz. of cream cheese into cubes ➡️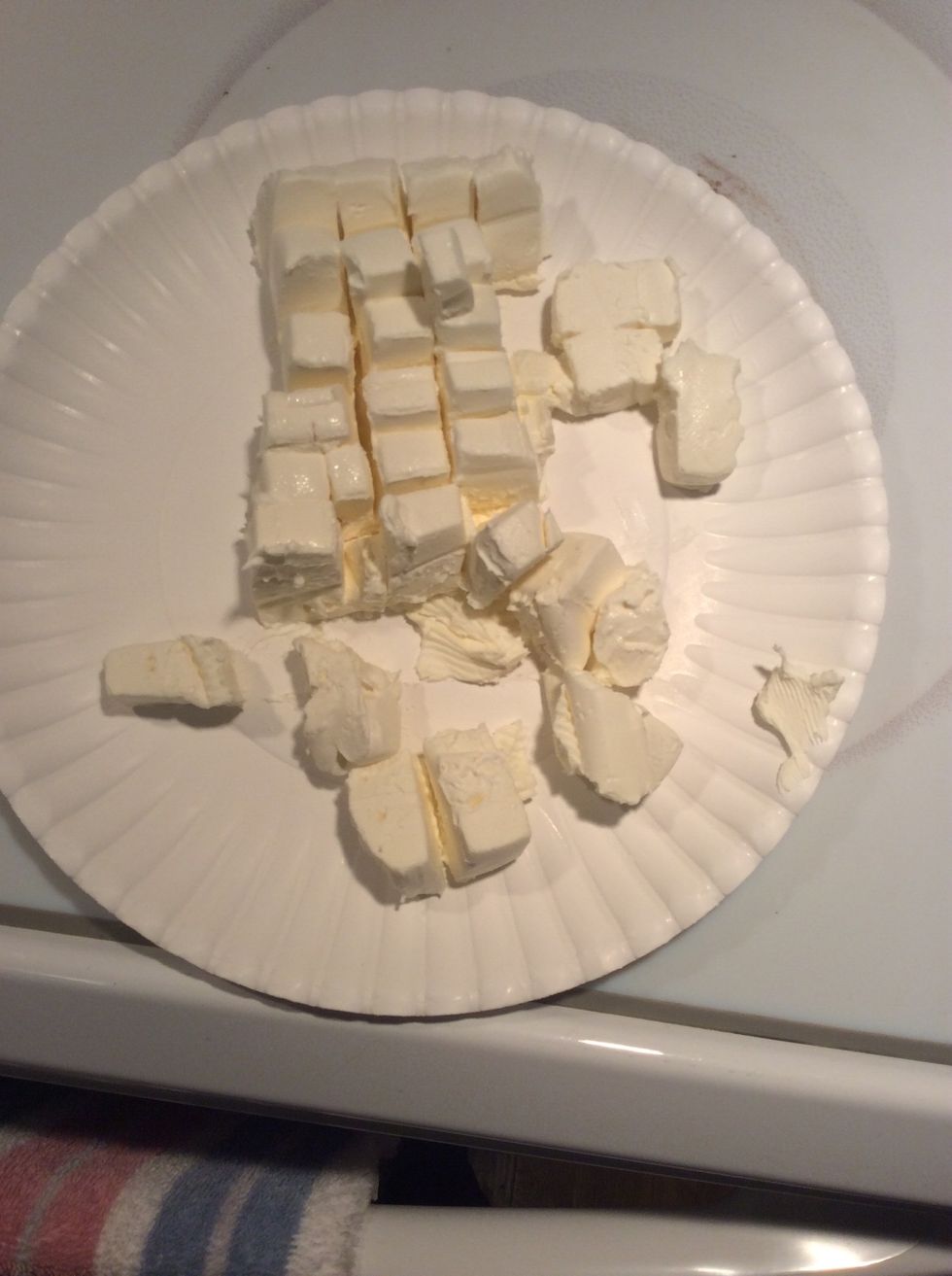 Cream cheese is hard to cut... Dont judge.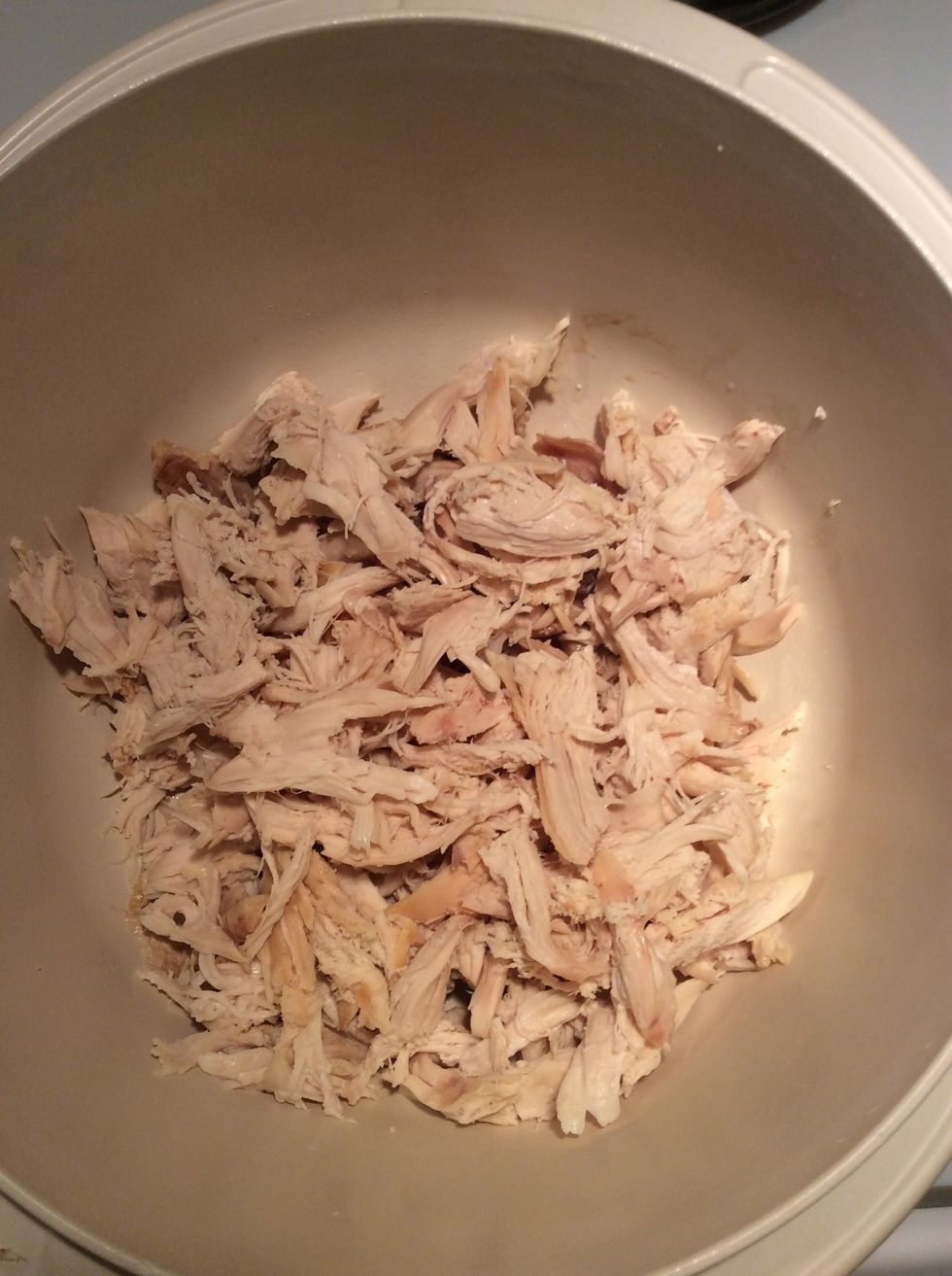 Shred your rotisserie chicken and put it into a medium bowl.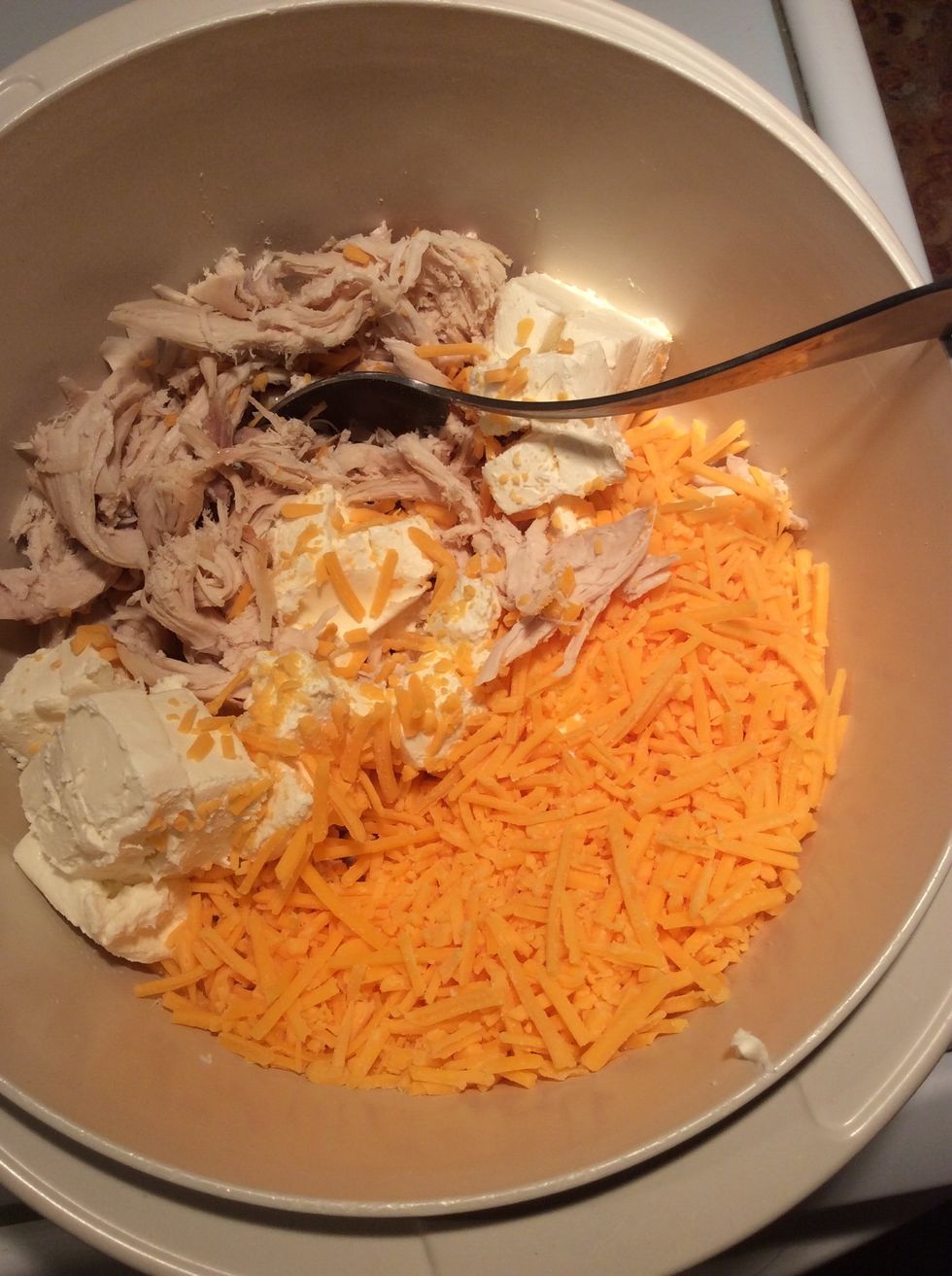 Mix in the cubes of cream cheese and regular cheese.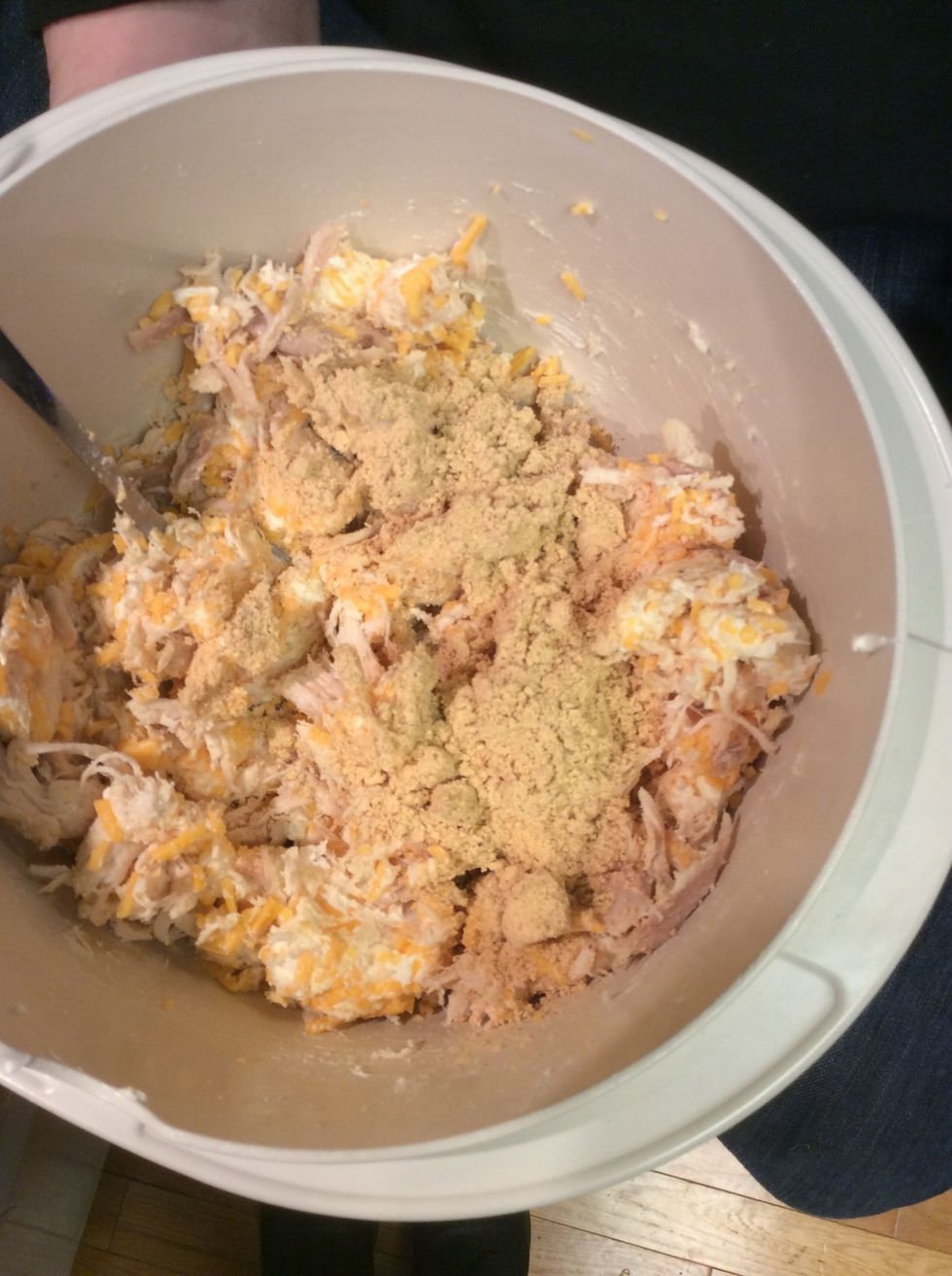 Add the packet of fajita seasoning.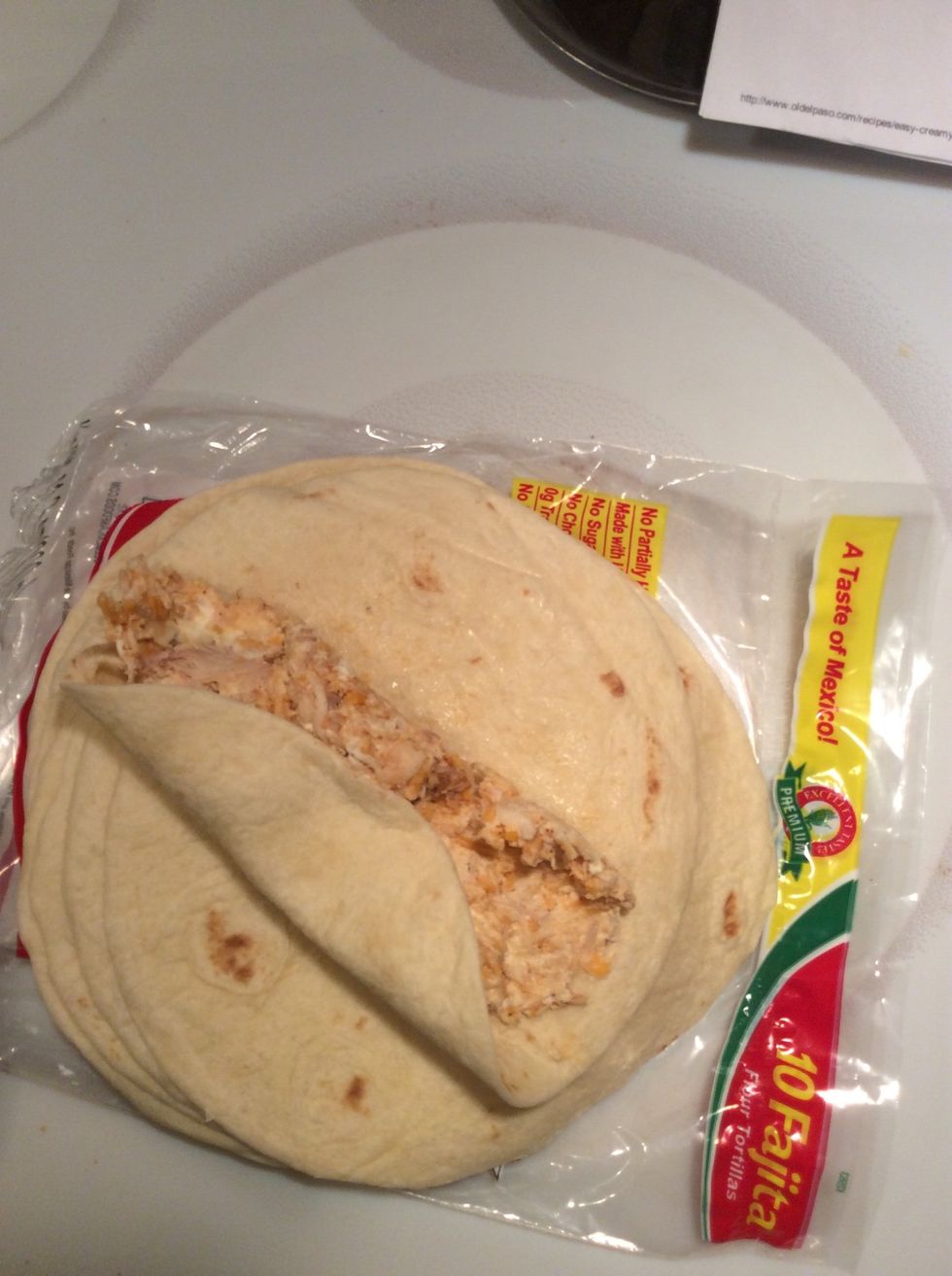 Spoon 2 spoonfuls into each tortilla and wrap them.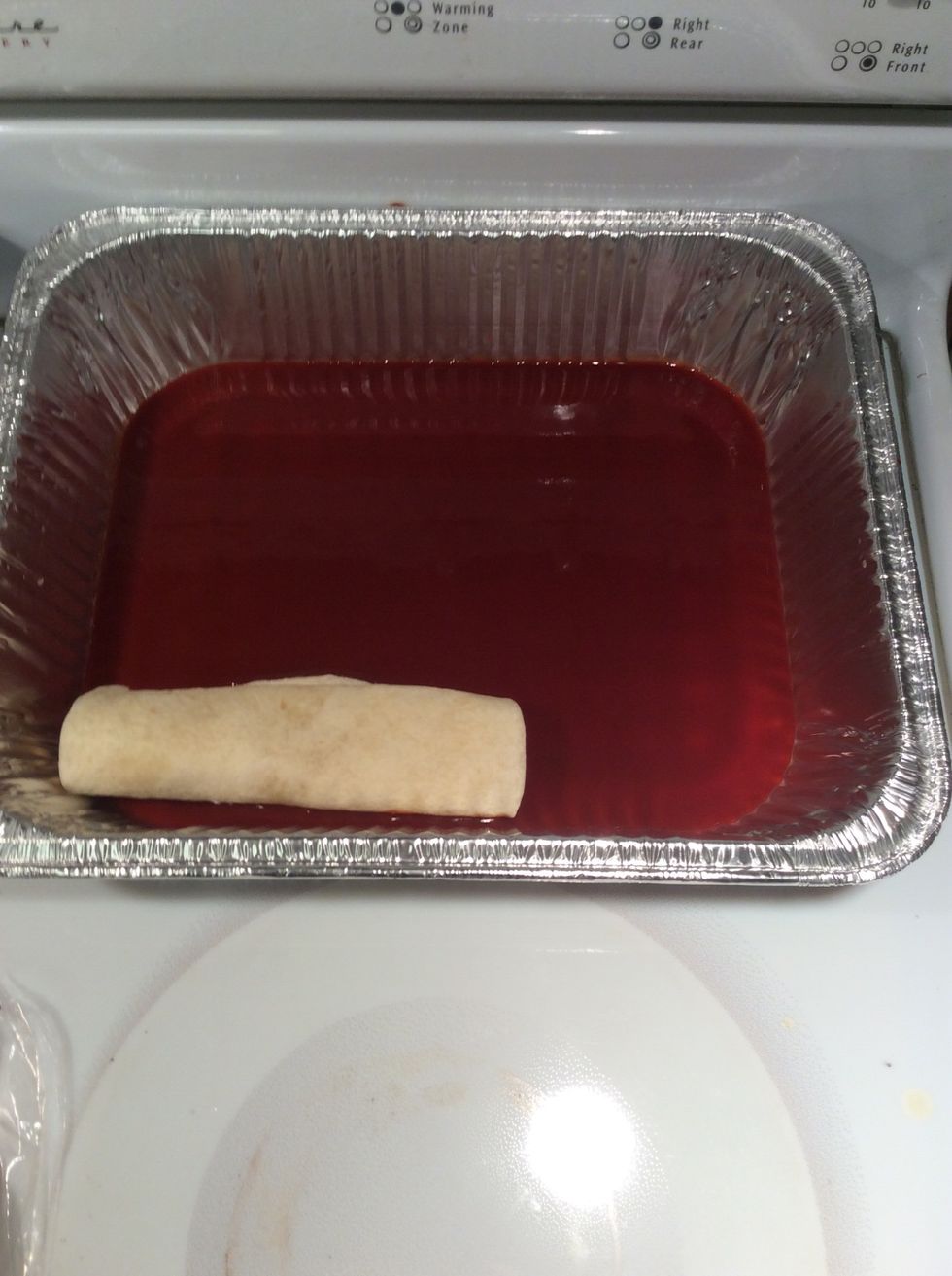 Place each one into the pan of red sauce. ➡️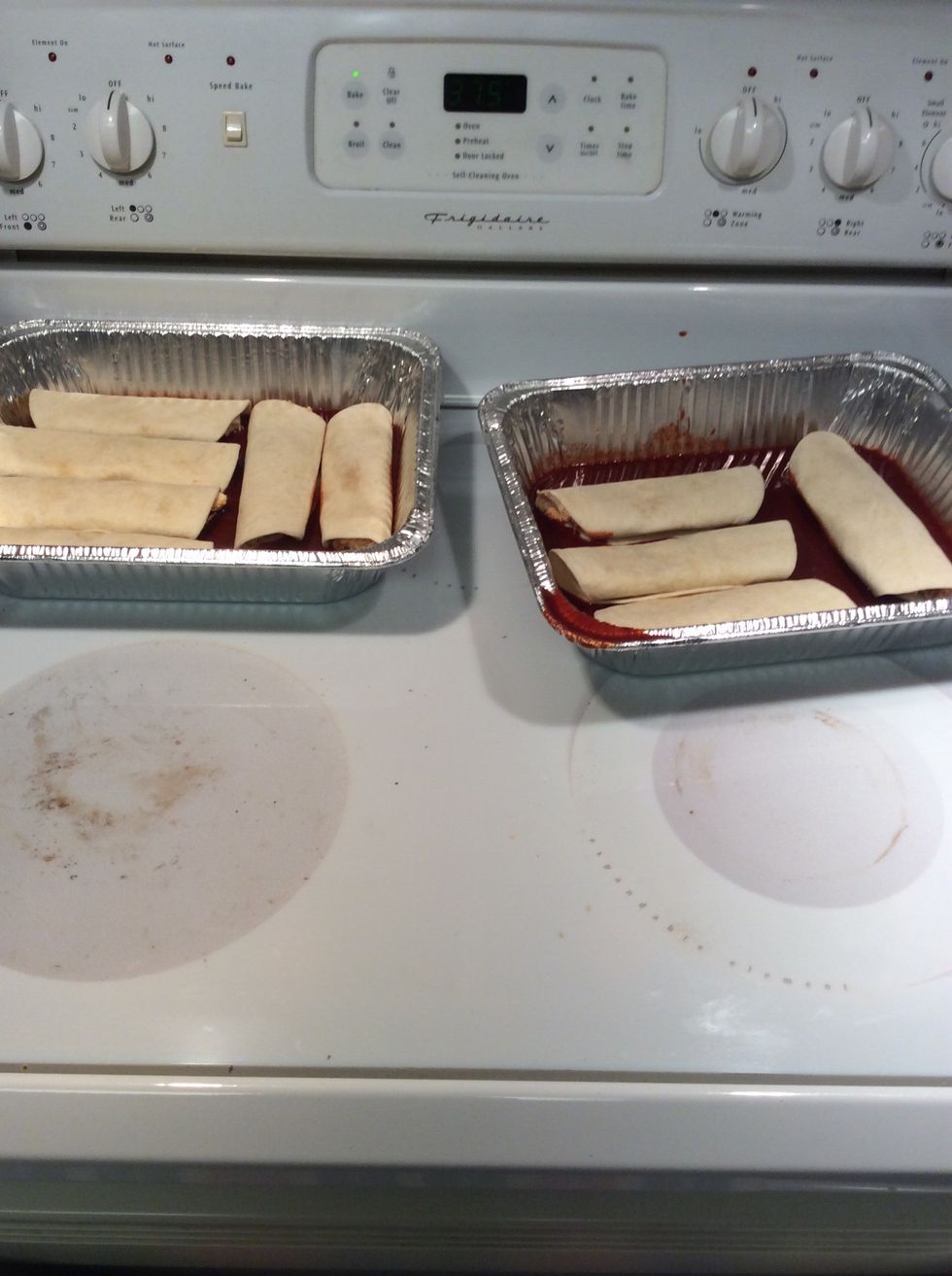 Should end up like this..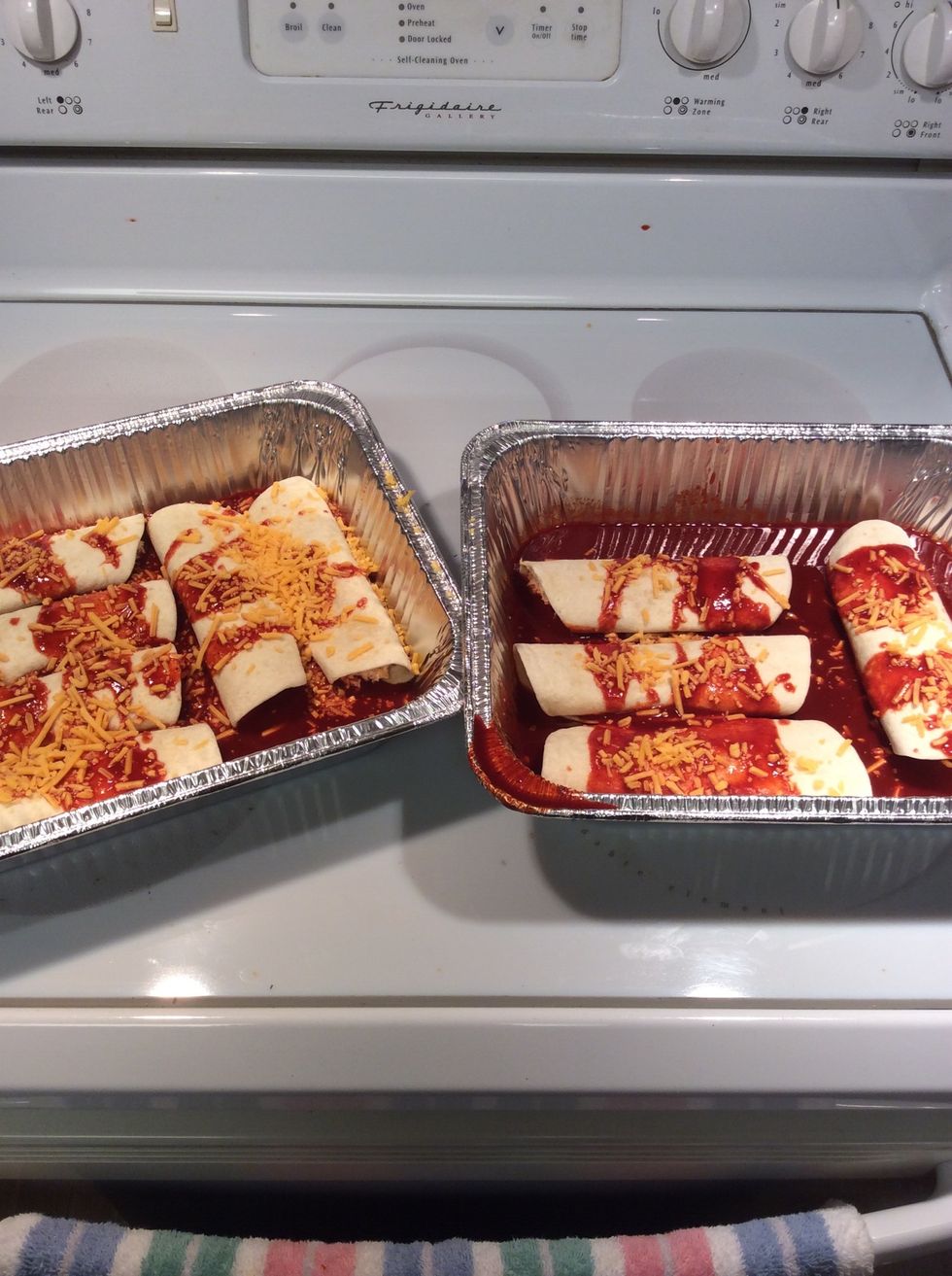 Drizzle the rest of the sauce on top of the completed tortillas, and sprinkle cheese on top of them.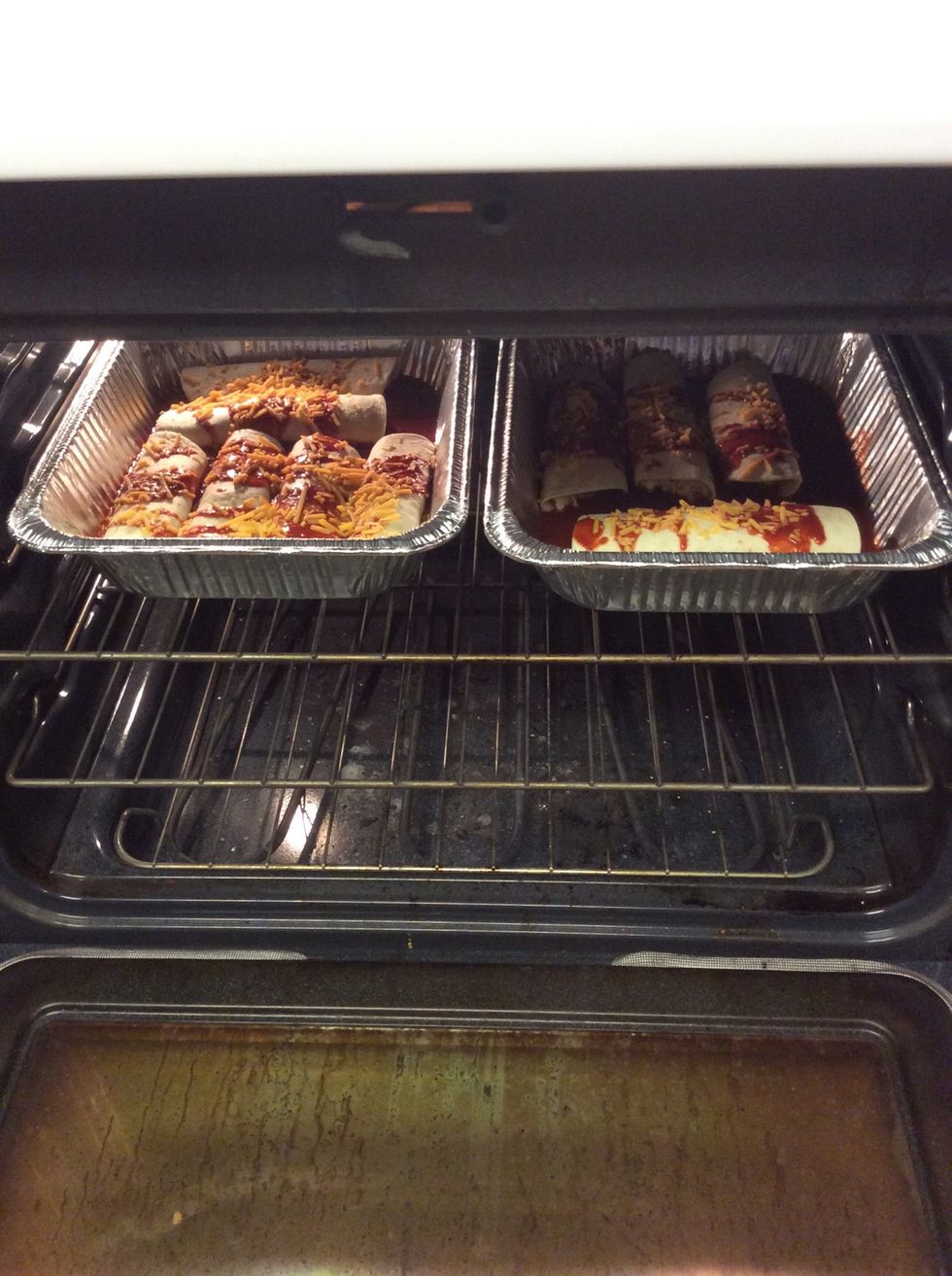 Put them in the oven for 15 minutes.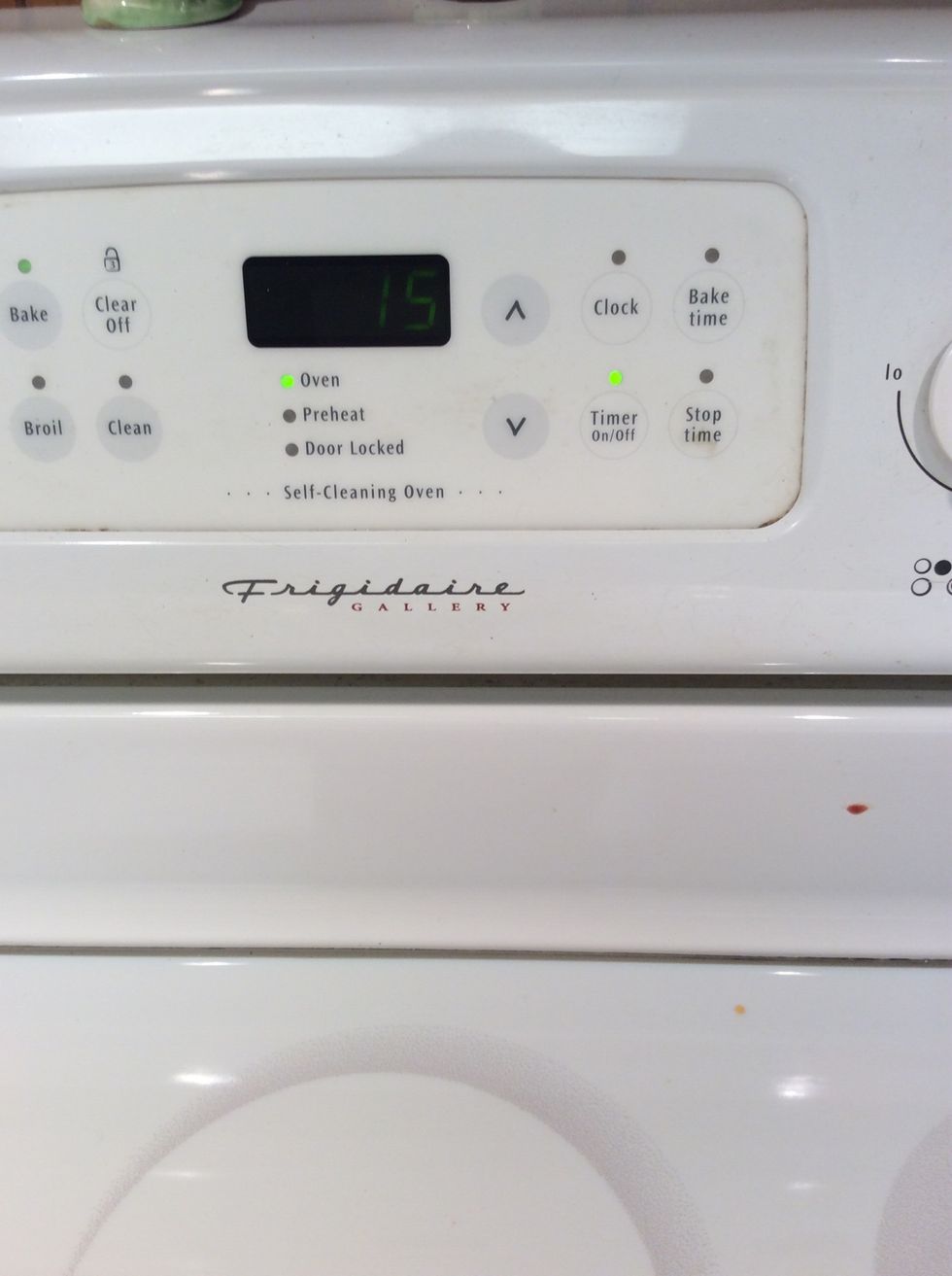 Set the oven timer for 15 minutes.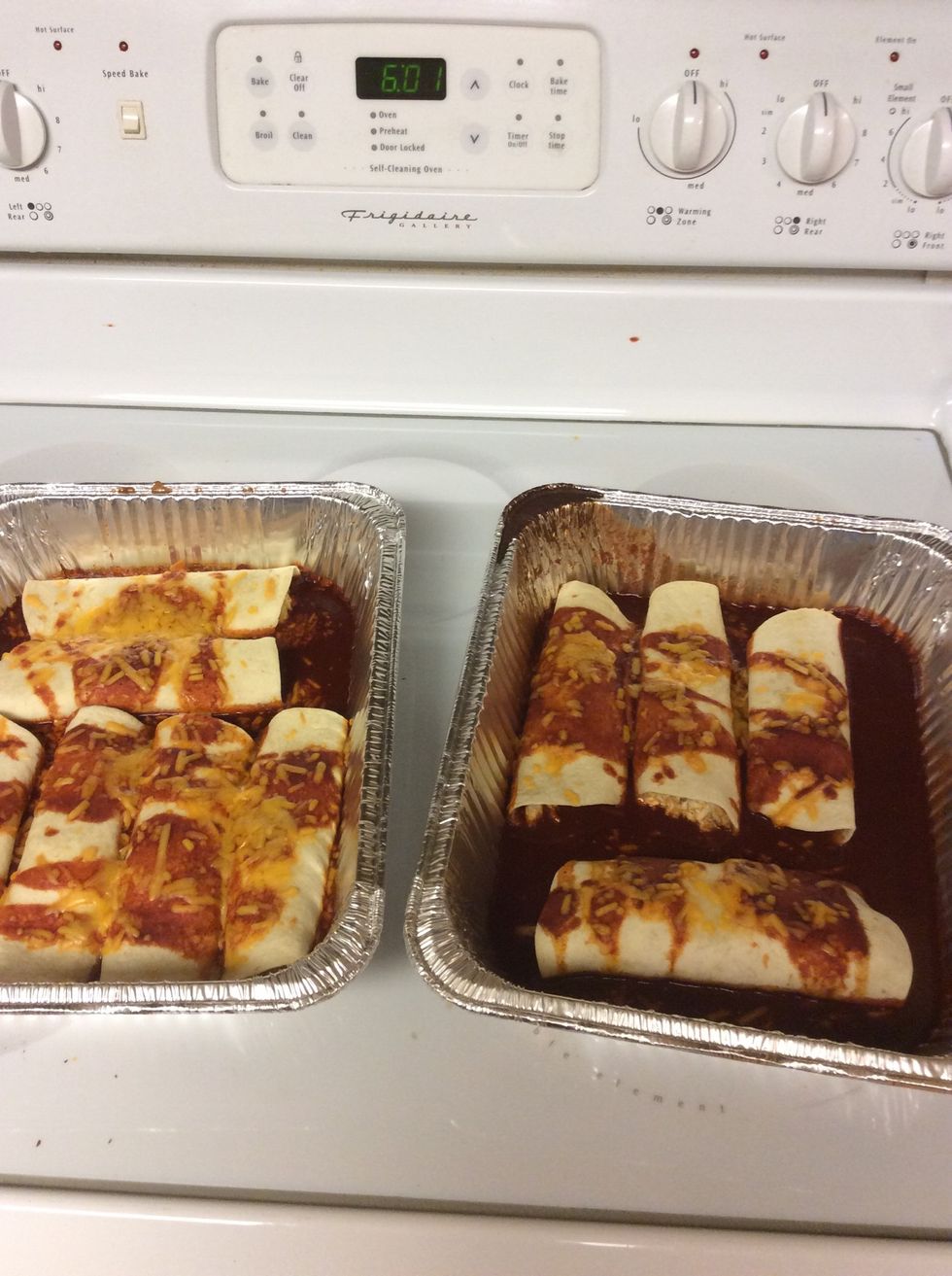 Take them out, serve warm. Or let cool and wrap in foil.
1.0 Can of Red Chicken Enchilada Sauce
8.0oz Cream Cheese
1/2c Shredded Cheddar Cheese
10.0 Flour Tortillas (6-inch
1.0 Rotisserie Chicken (Shredded)
1.0oz Package of fajita seasoning.