Chicken, edamame, bell peppers and eggs combine to delight your palate on this ultra simple breakfast pie. Cheers
313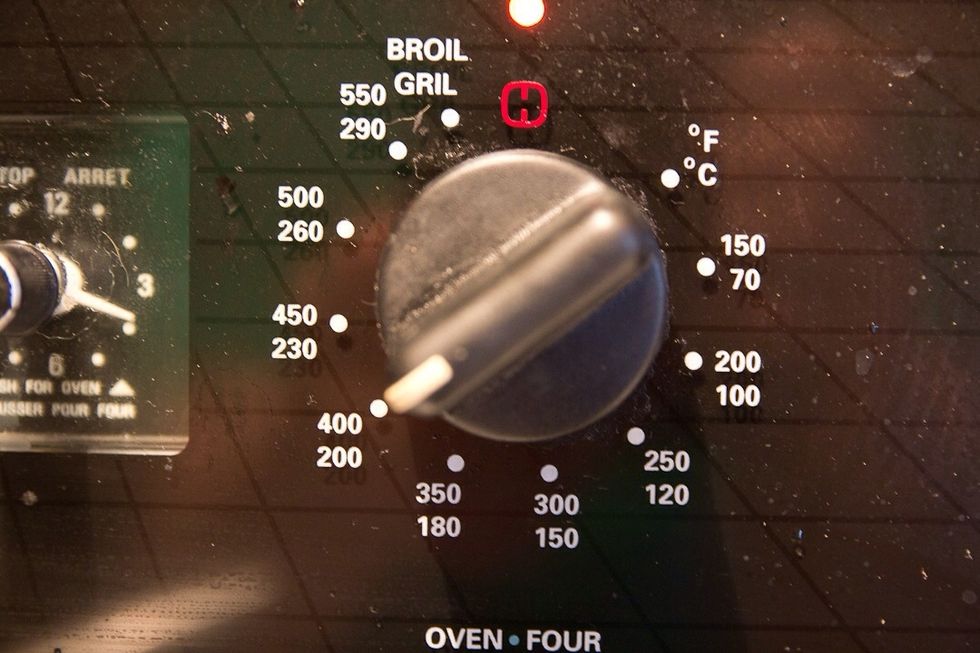 Preheat oven to 400F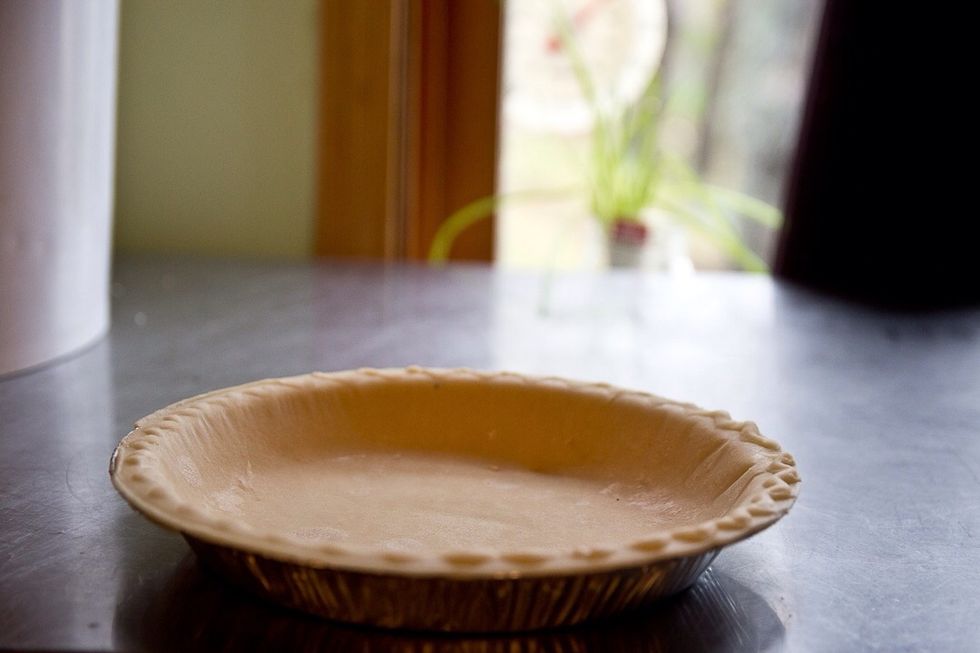 Allow pie shell to thaw at room temp. This should only take about 5-10 min. If you set it on top of the preheating oven it will thaw faster. Better yet, make your own pastry, I'm too lazy. ;)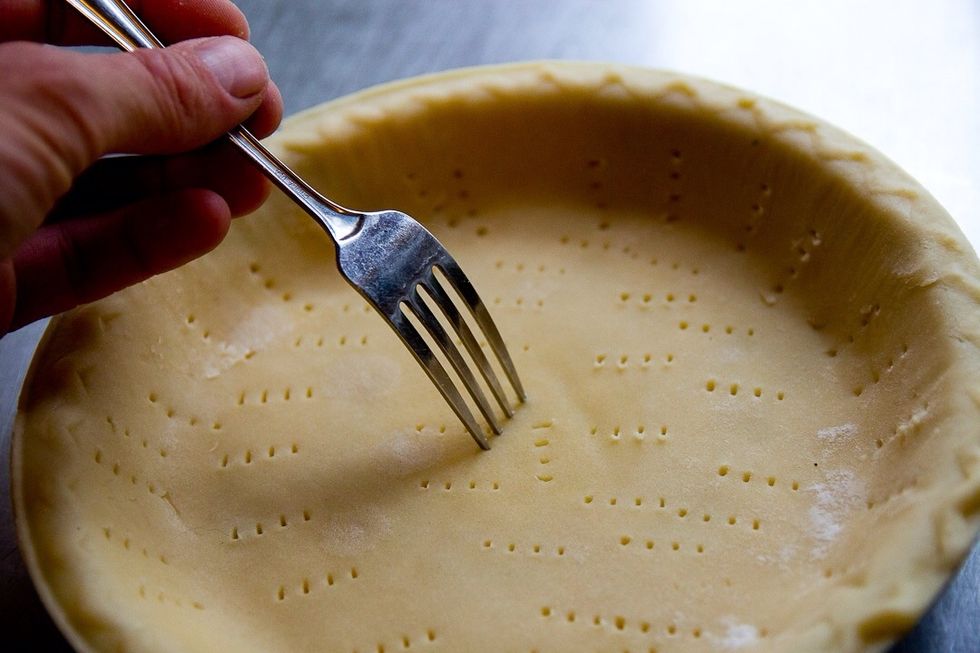 Fork your she'll all over it. This will allow steam to escape and keep your shell from ballooning up.
Bake for approx 10min. Ovens vary in temperature and heat distribution so keep your eye on it.
While the shell is in the oven, dice your peppers.
Boil your edamame for about 2-4 minutes.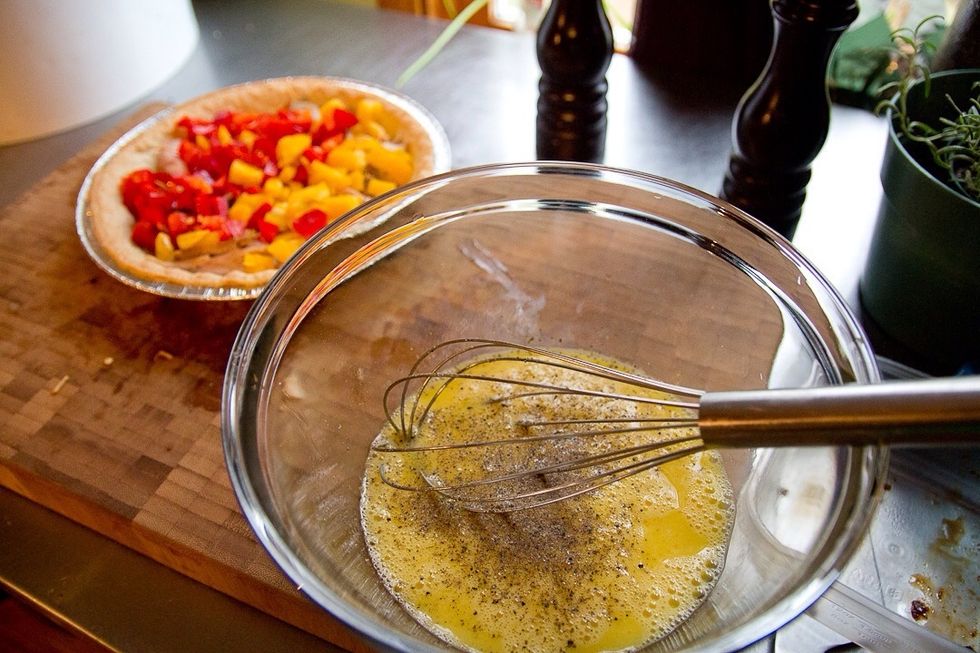 Whisk the eggs and season with the salt and pepper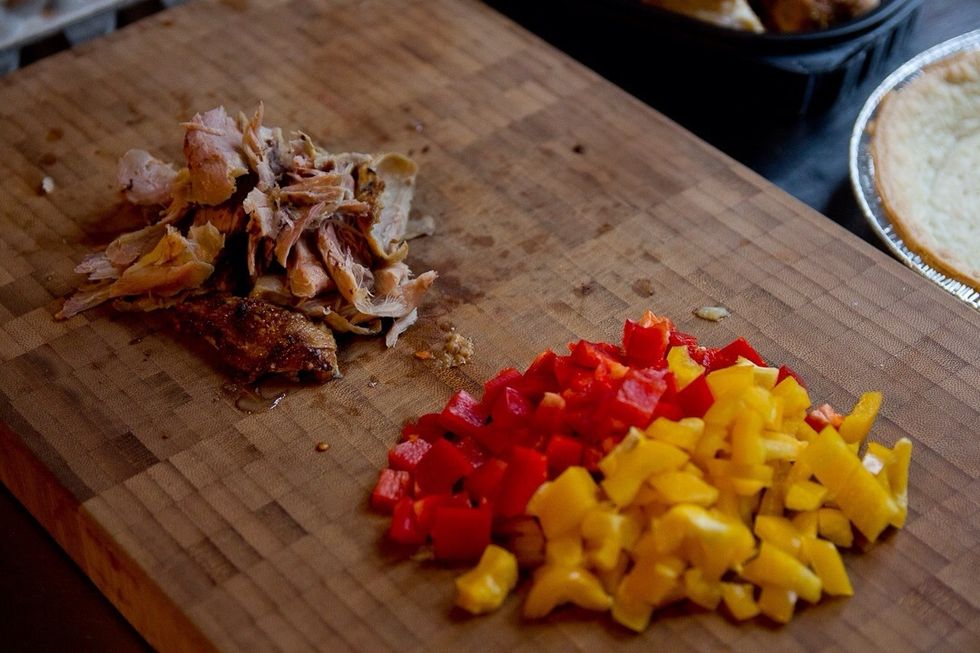 Pull your chicken.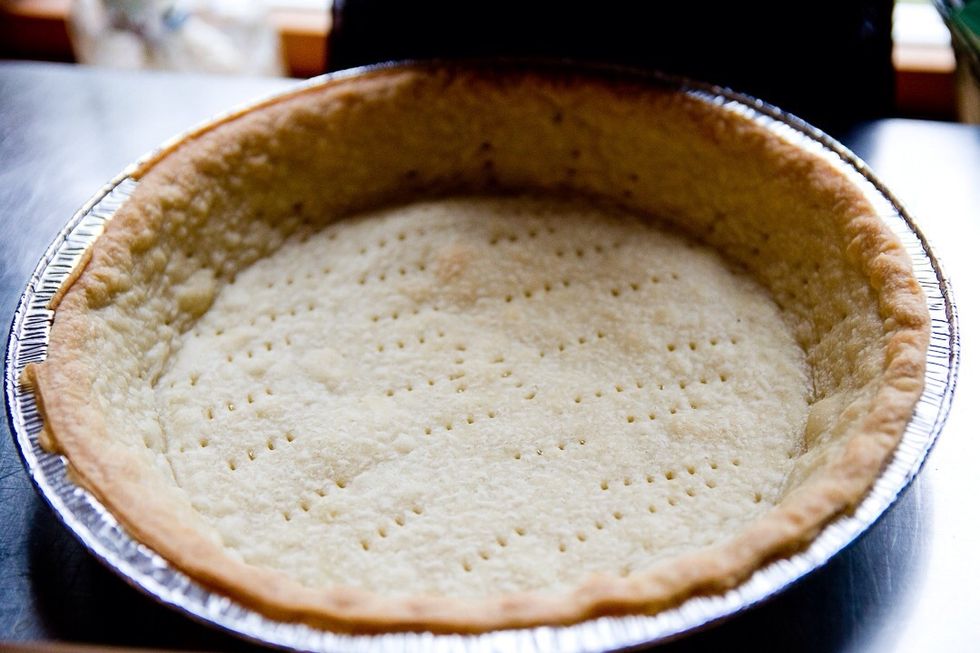 The shell should look like this. Don't over cook it as it will be going back into the oven for awhile.
Chicken into the shell.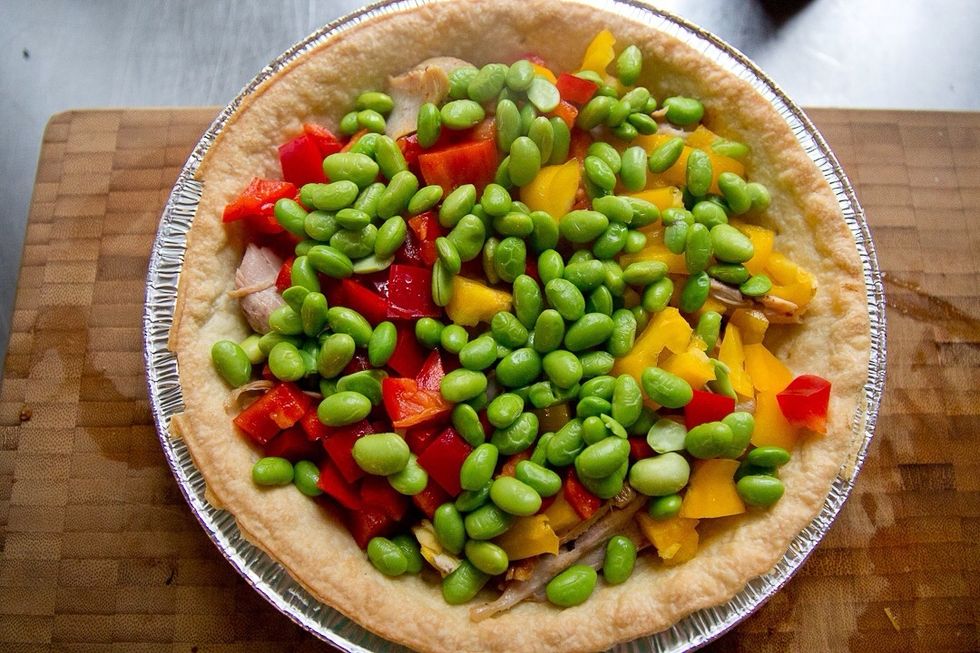 Add the peppers and edamame on to the chicken.
Dice the cream cheese. The cheese I sticky so I do this right before I put it onto the pie. If you do it ahead of time it may jut all clump together.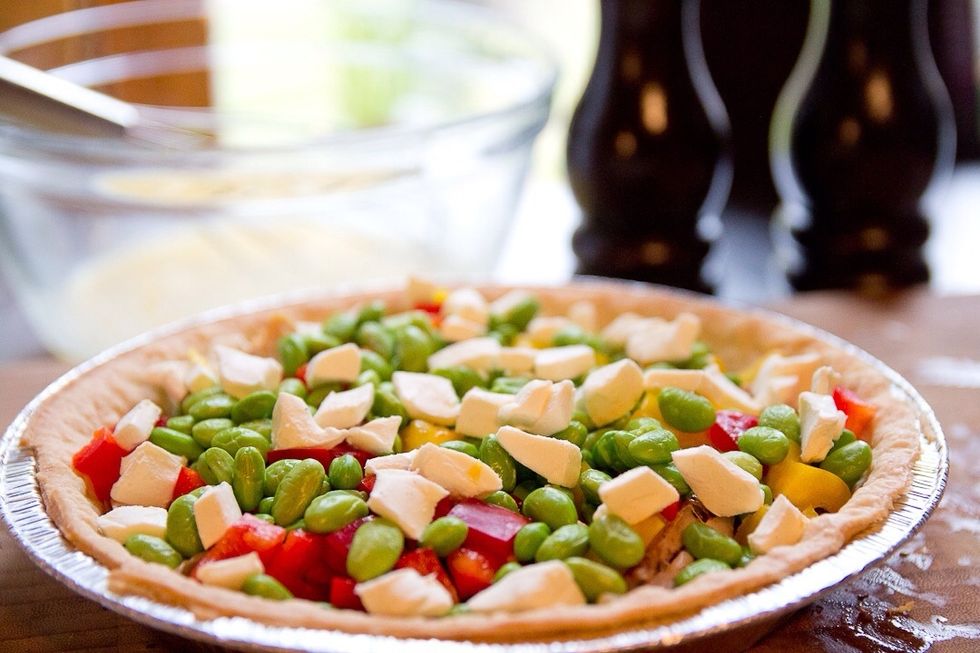 Add the cheese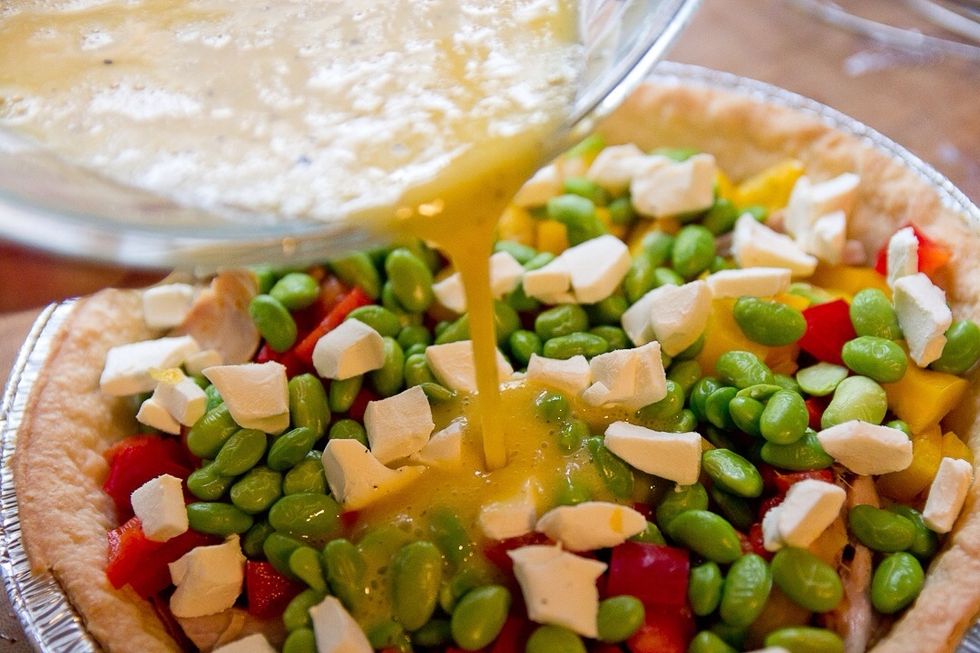 Pour the whisked eggs into the shell.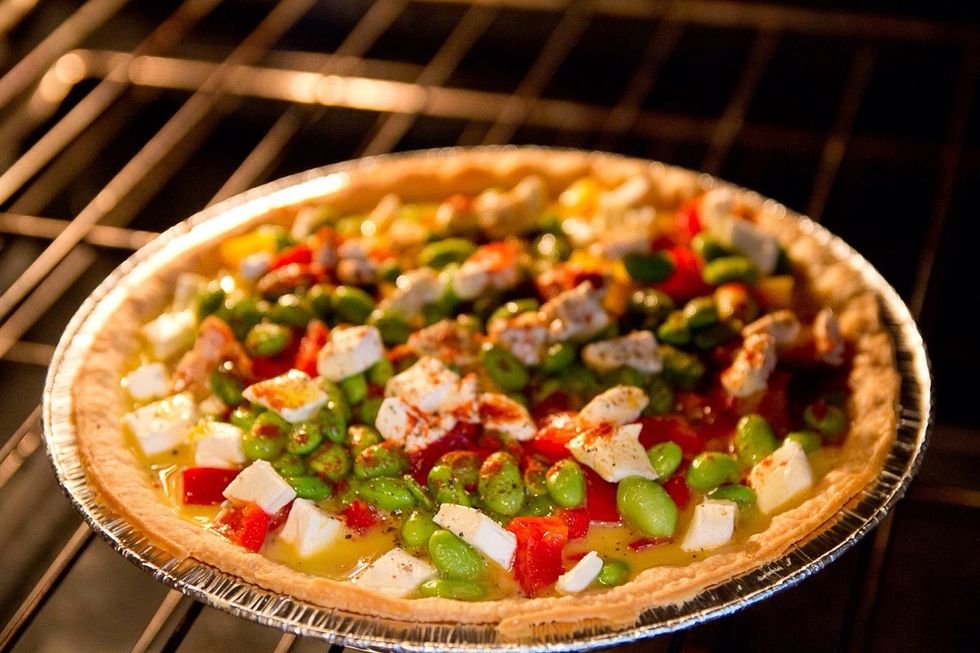 Sprinkle with the smoke paprika and pop the pie in the oven.
This takes about 30-45 minutes to bake. Just enough time for a few mimosa's or a couple caesars. .
Let it settle for about 5 minutes before cutting it. Use a serrated knife to cut it so you get nice looking wedges. You eat with your eyes before your mouth so take the time to present it right.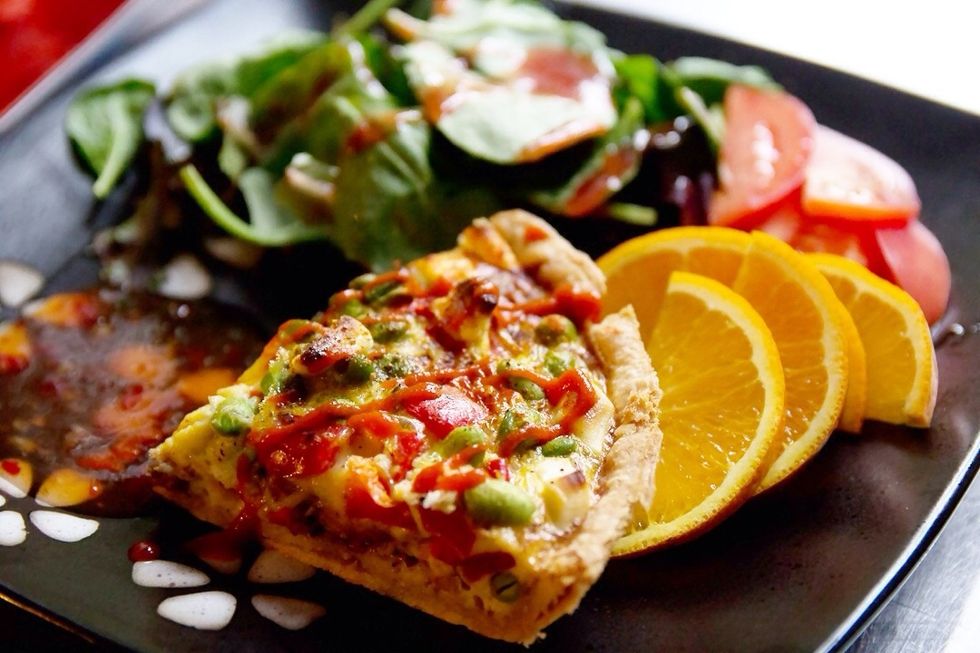 Simple salad with tomato an orange slices are all I needed to finish this delicious brunch dish. This meal had all of is back into the kitchen looking for leftover scraps.
Thanks for checking out this guide! Show some love by clicking the "❤" and follow me to stay informed on future guides. Your support feeds my fuel to keep building these guides. THANK YOU! cheers
1/4lb Roasted chicken
1.0 Pie shell
3/4c Bell peppers
1/2c Edamame
6.0 Eggs
3.0oz Cream cheese
1.0tsp Smoked paprika
Salt and pepper
Jody Wagstaff
Chef turned cable guy, feeding his lust for cooking by sharing tips and tricks on the interweb. The rest of my time is spent djing, ultimate and fatherhood