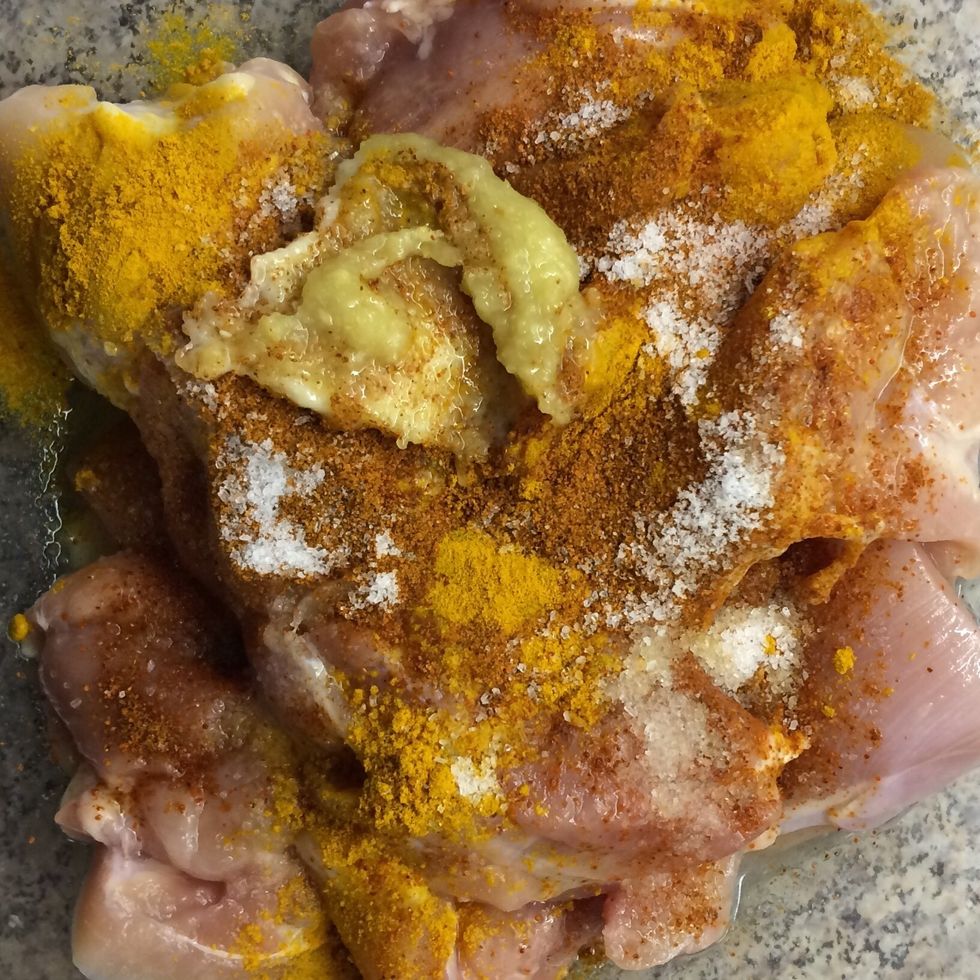 Start marinating the chicken with 1 tsp of ground turmeric, 1 tsp of cayenne pepper, 1 tsp of salt as well as 1 tsp each of ginger and garlic pastes.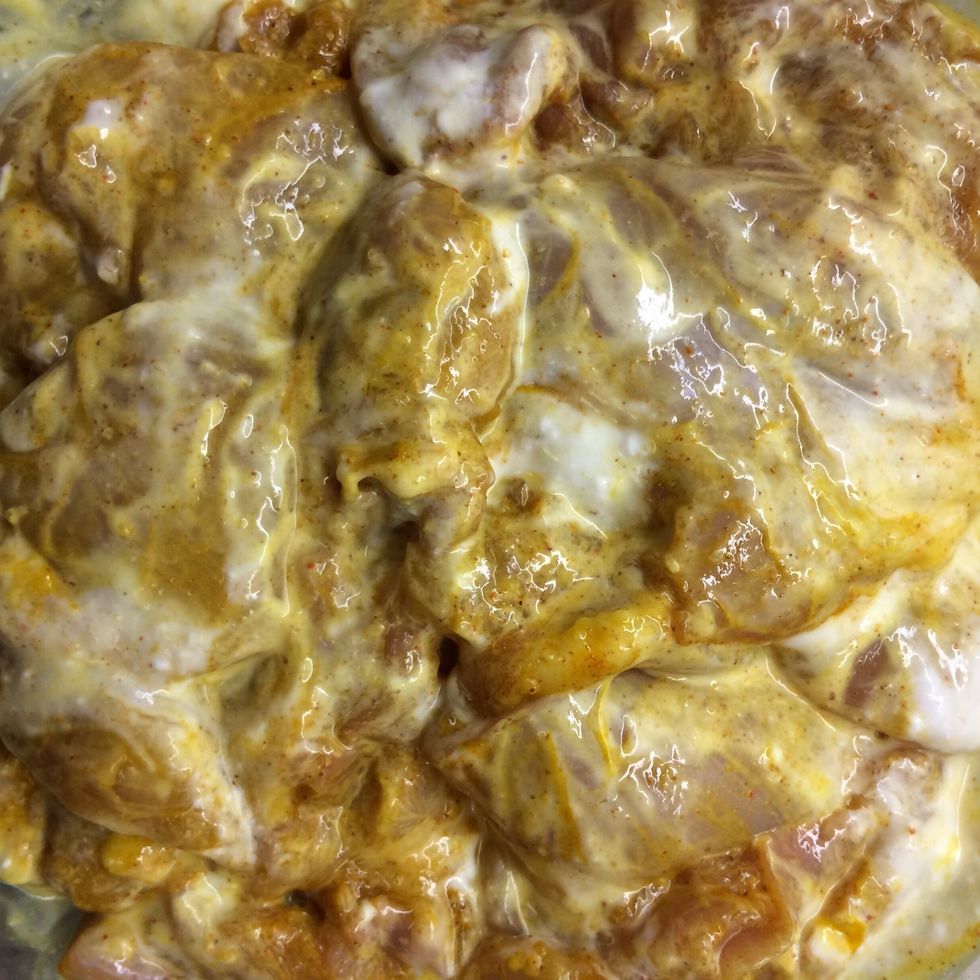 Add yogurt and mix well. Allow to sit for at least 2 hours in the refrigerator.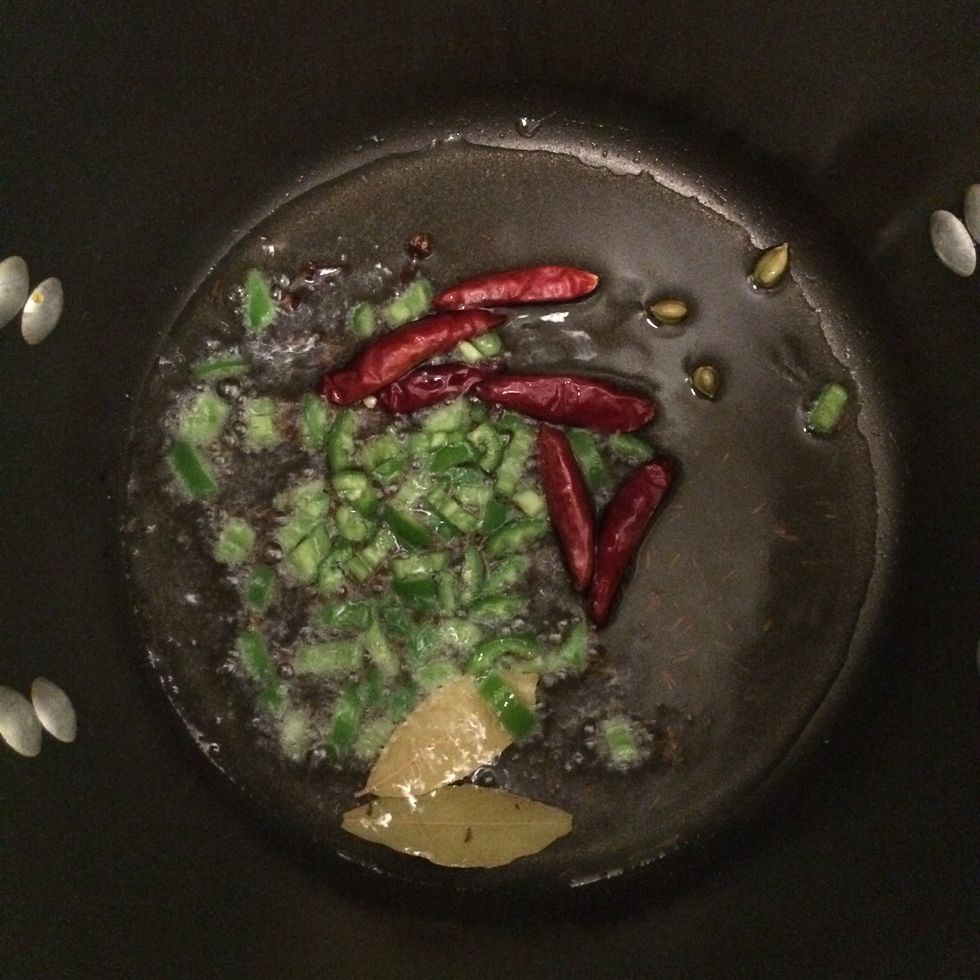 In a pot over medium heat, add oil. As the oil heats up, add cumin seeds, bay leaves, Japanese chili pods, cloves and green cardamom pods. In about 2 mins. add the chopped serrano chili pepper.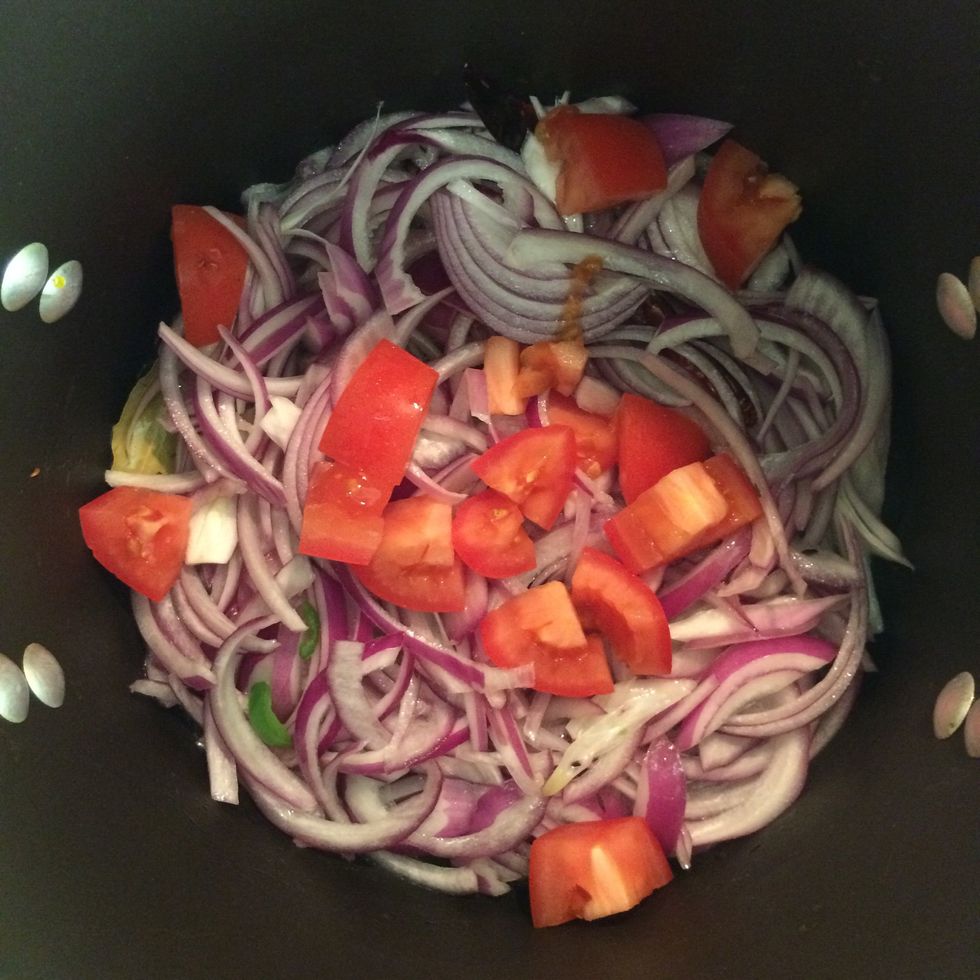 In about 2 mins. add the chopped onions and tomatoes. Mix well.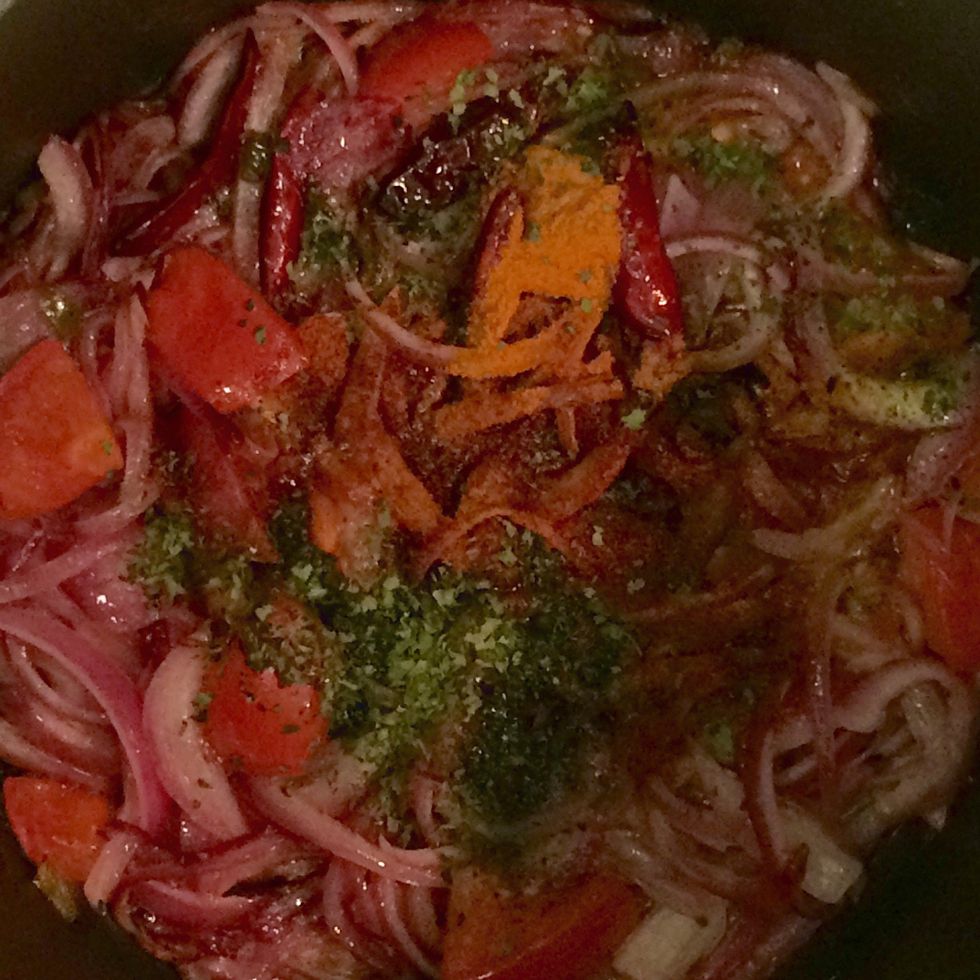 Allow sufficient time for the onions to caramelize. Then add 1 tsp of ground turmeric, 1/2 tsp of cayenne pepper and dried cilantro. Keep mixing.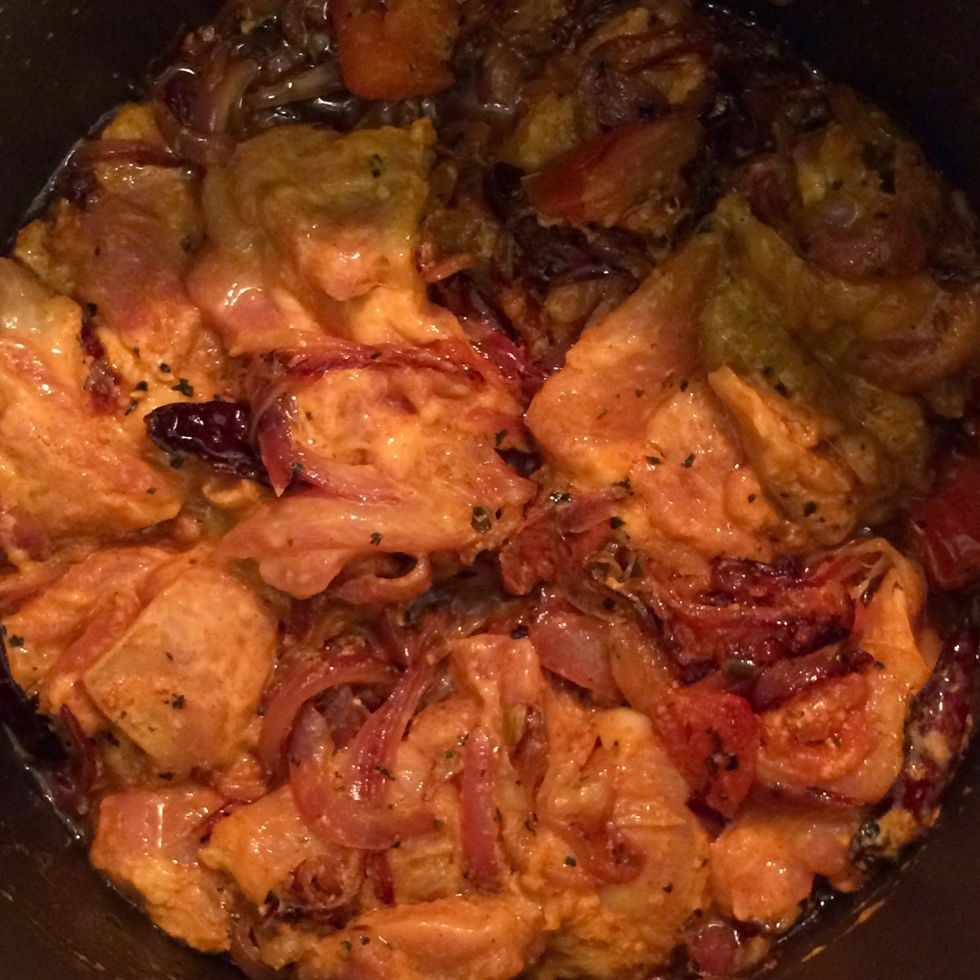 In about 7-10 mins. add the marinated chicken to the onion and spices mixture. Also add the ground cumin and coriander powder. Mix well.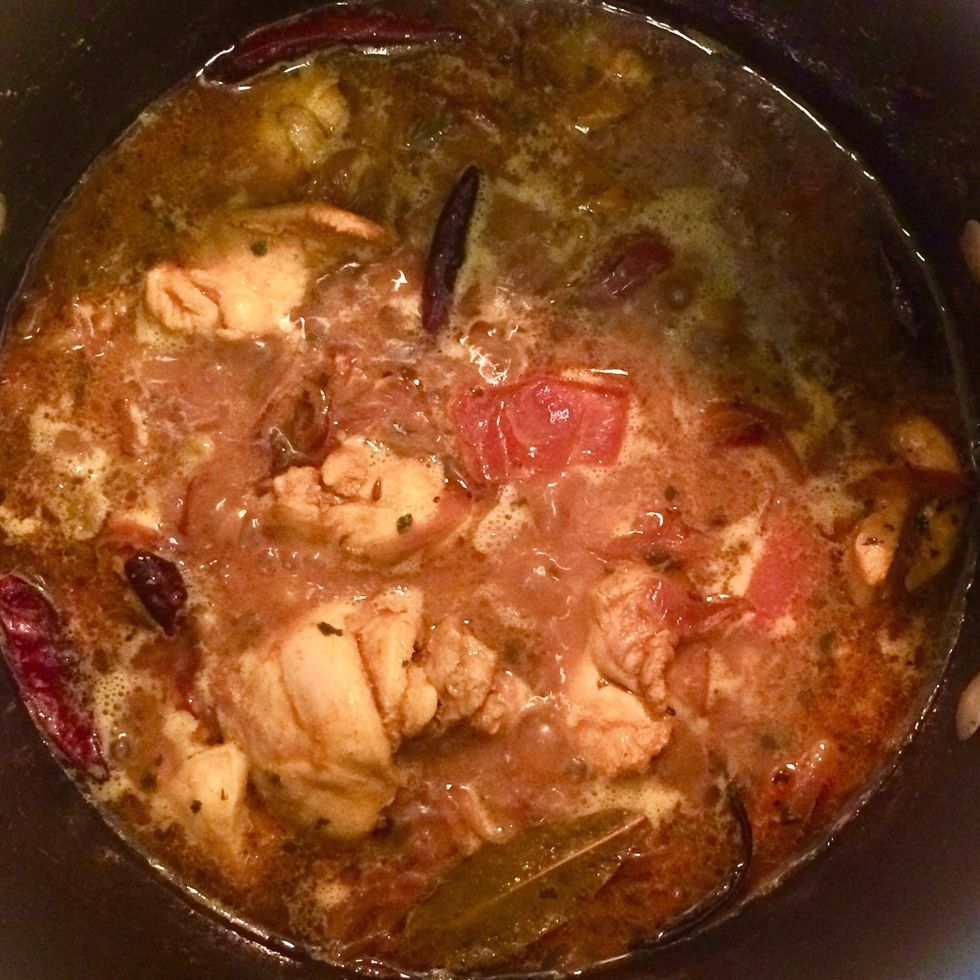 As the chicken starts to water, add a can of chicken broth. Cook over medium heat for 30 mins. until the mixture starts to thicken and the chicken is cooked well.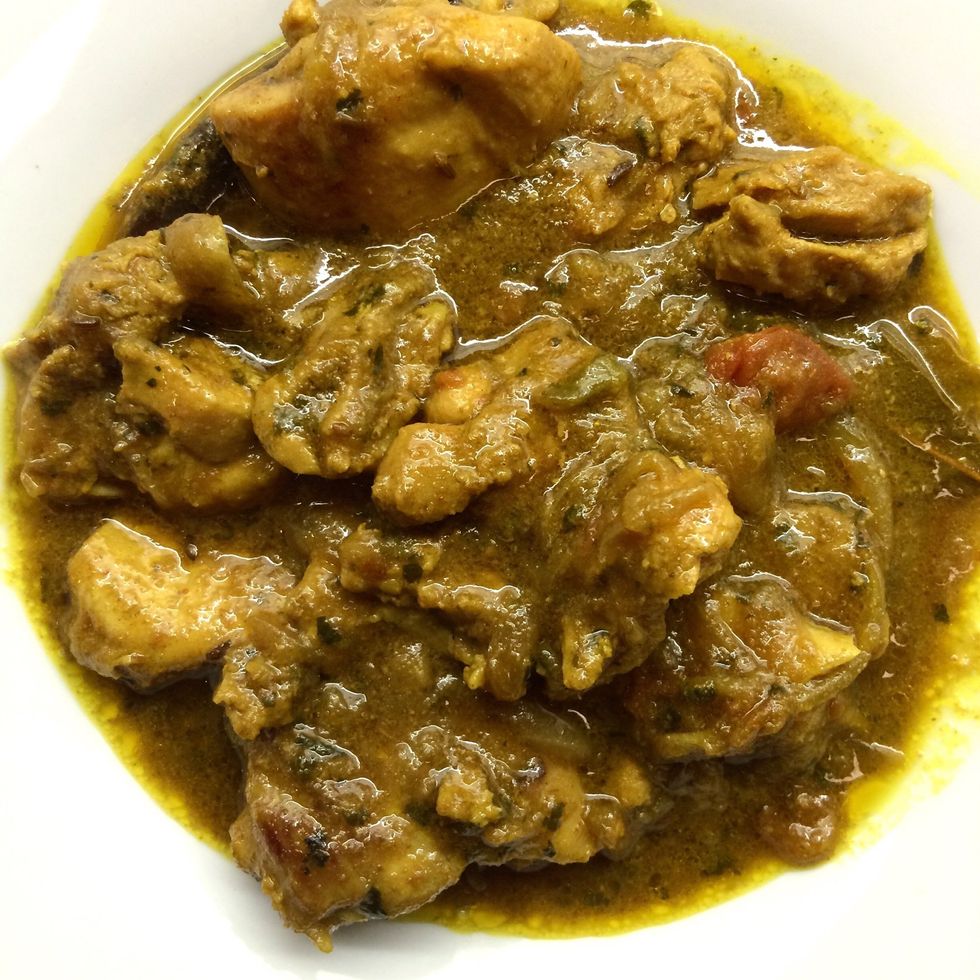 Serve with wheat tortillas or basmati rice. Simply delicious.
1/2lb Chicken Thighs
1.0 Red Onion
1.0 Red Tomato
1.0 Serrano Chili Pepper
5.0Tbsp Vegetable Oil
2.0Tbsp Yogurt
1/2oz Chicken Broth
1.0tsp Ginger Paste
1.0tsp Garlic Paste
1/2tsp Cumin Seeds
2.0 Bay Leaves
6.0 Japanese Chili Pods
4.0 Cloves
3.0 Green Cardamom Pods
2.0tsp Ground Turmeric
1/2tsp Cayenne Pepper
1/2tsp Coriander Powder
1.0tsp Ground Cumin
1.0tsp Dried Cilantro
1.0tsp Salt