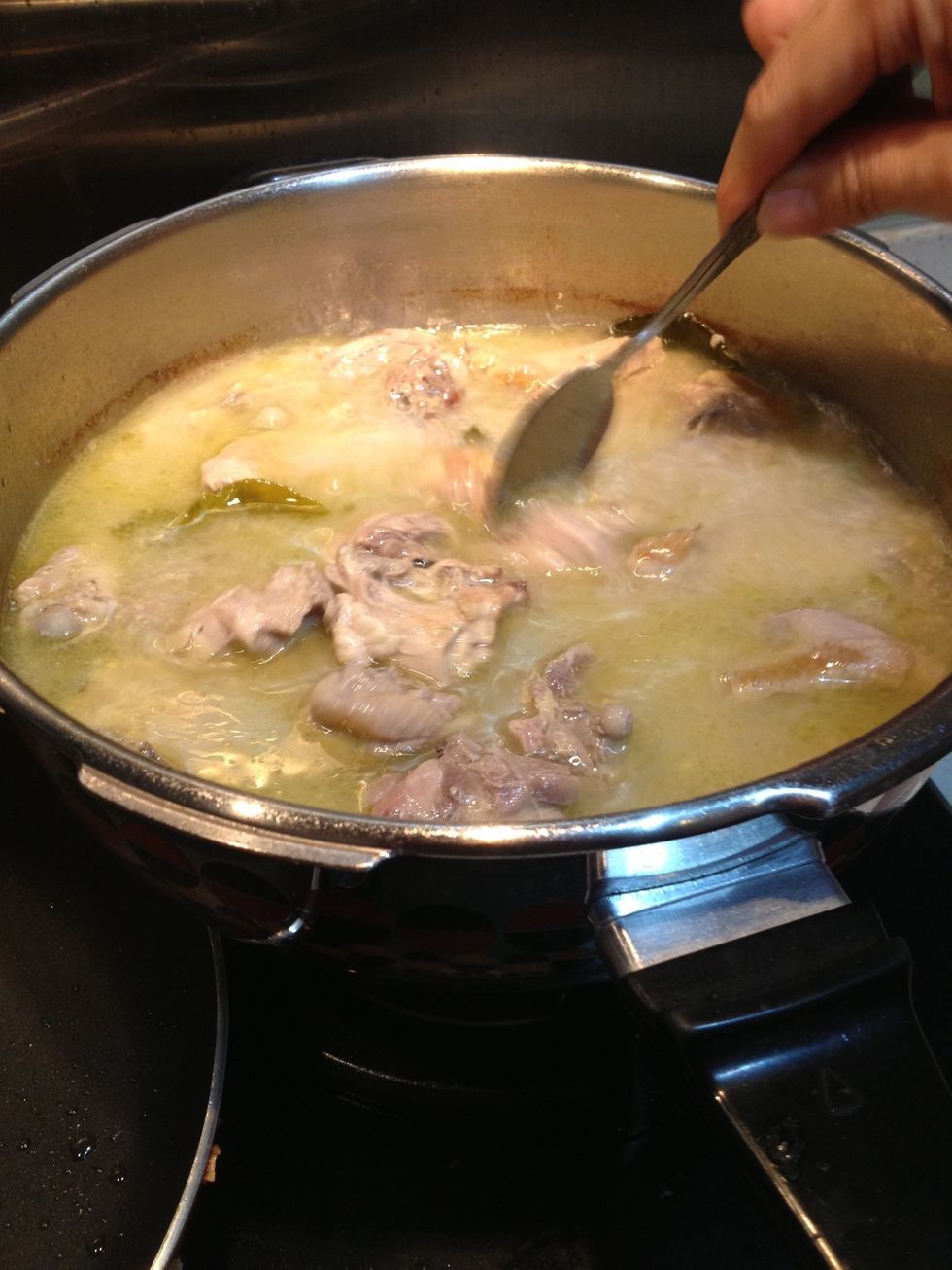 Boil the chicken in the SOLUTE part of coconut milk until the meat is tender.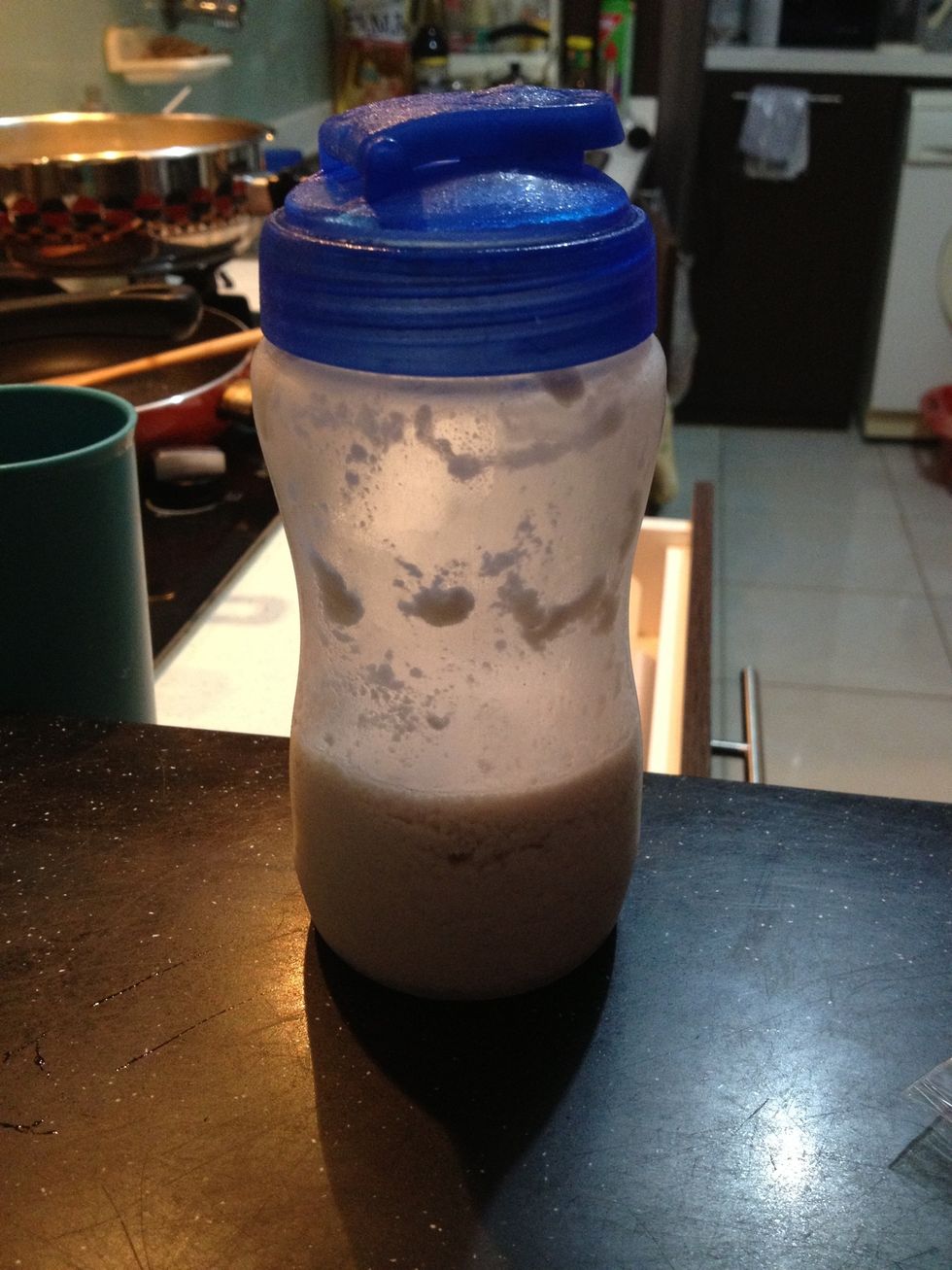 Keep the thicker part of coconut milk to be used later.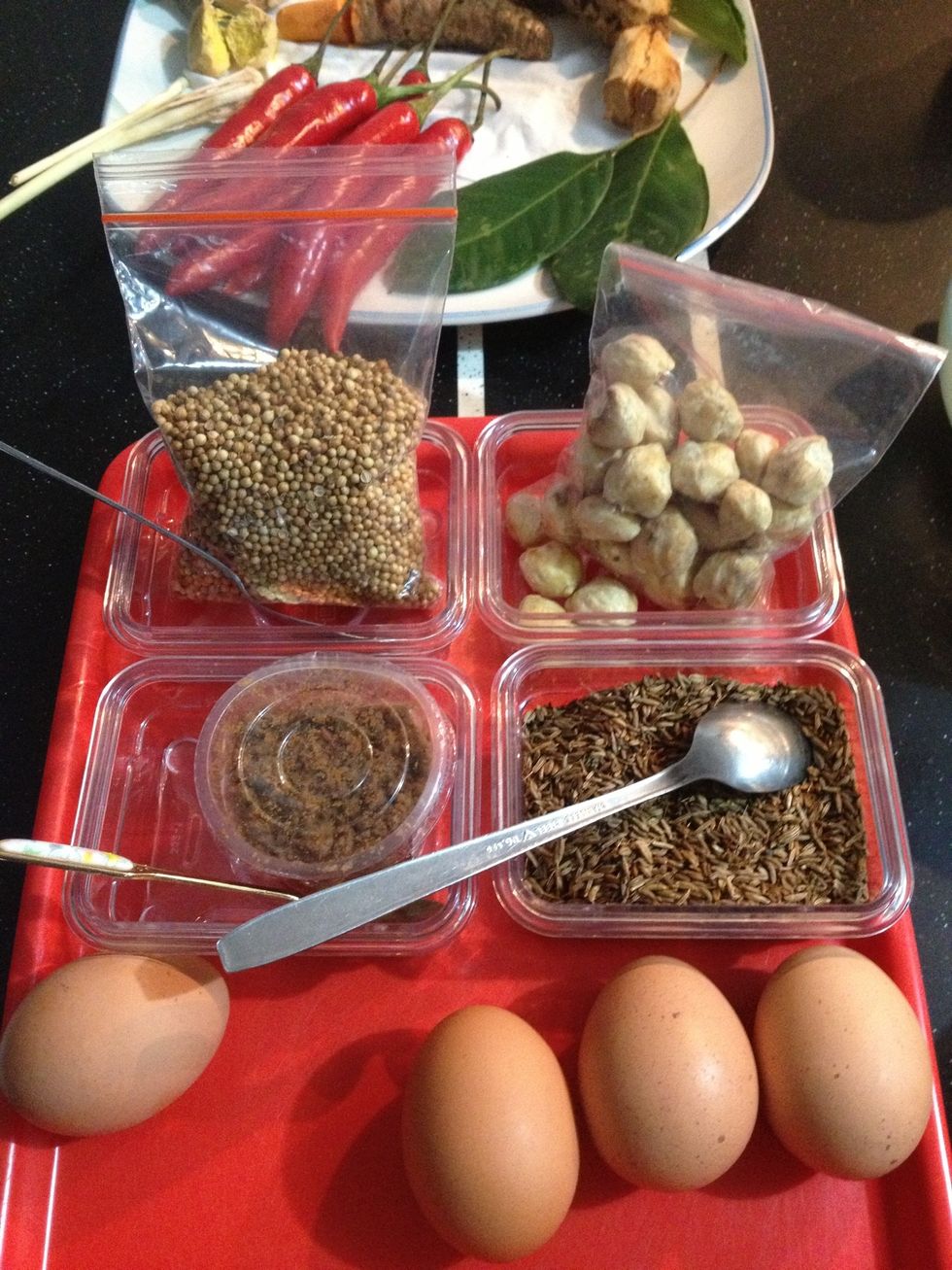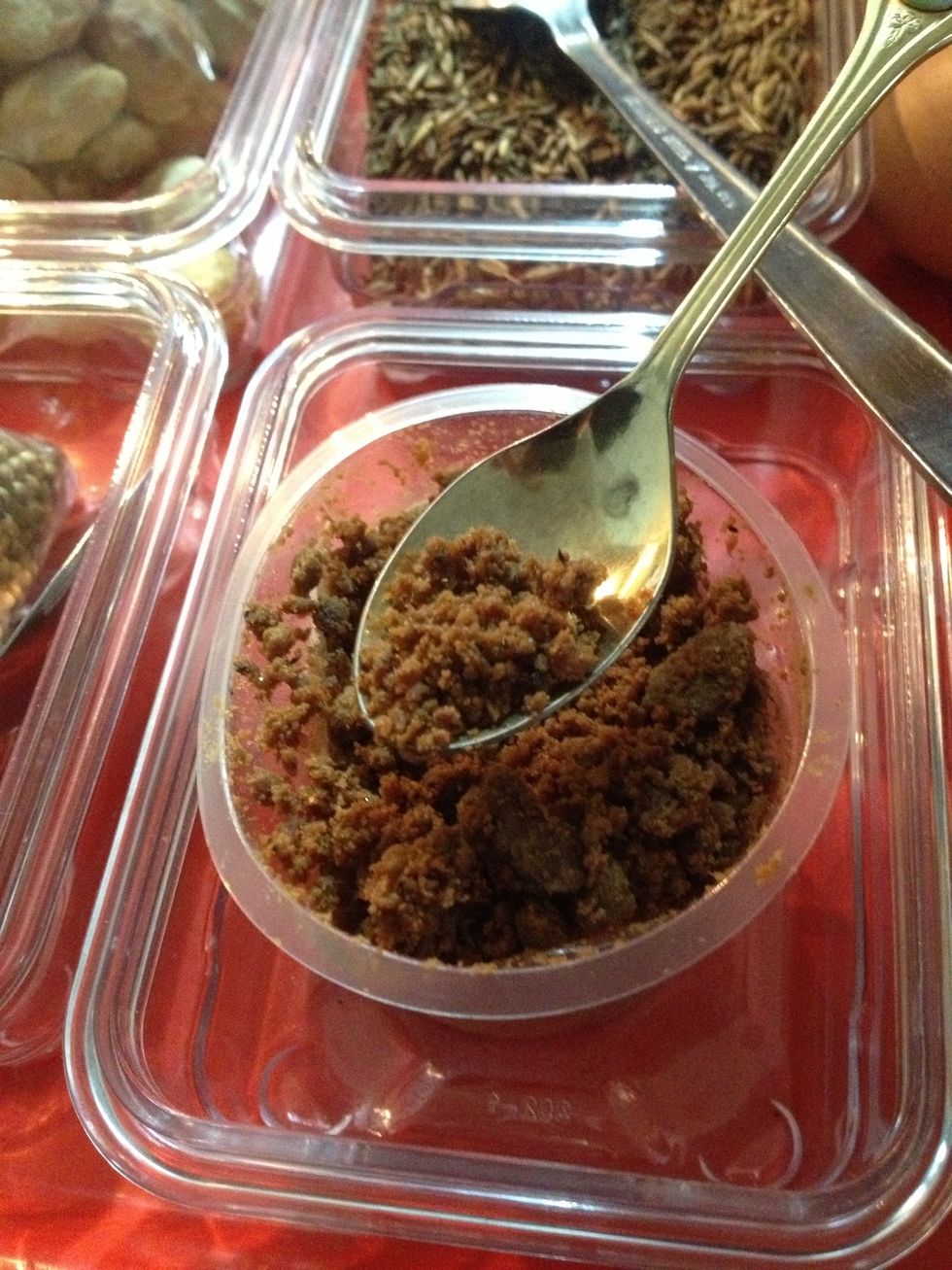 1/2 tsp of prawn chili paste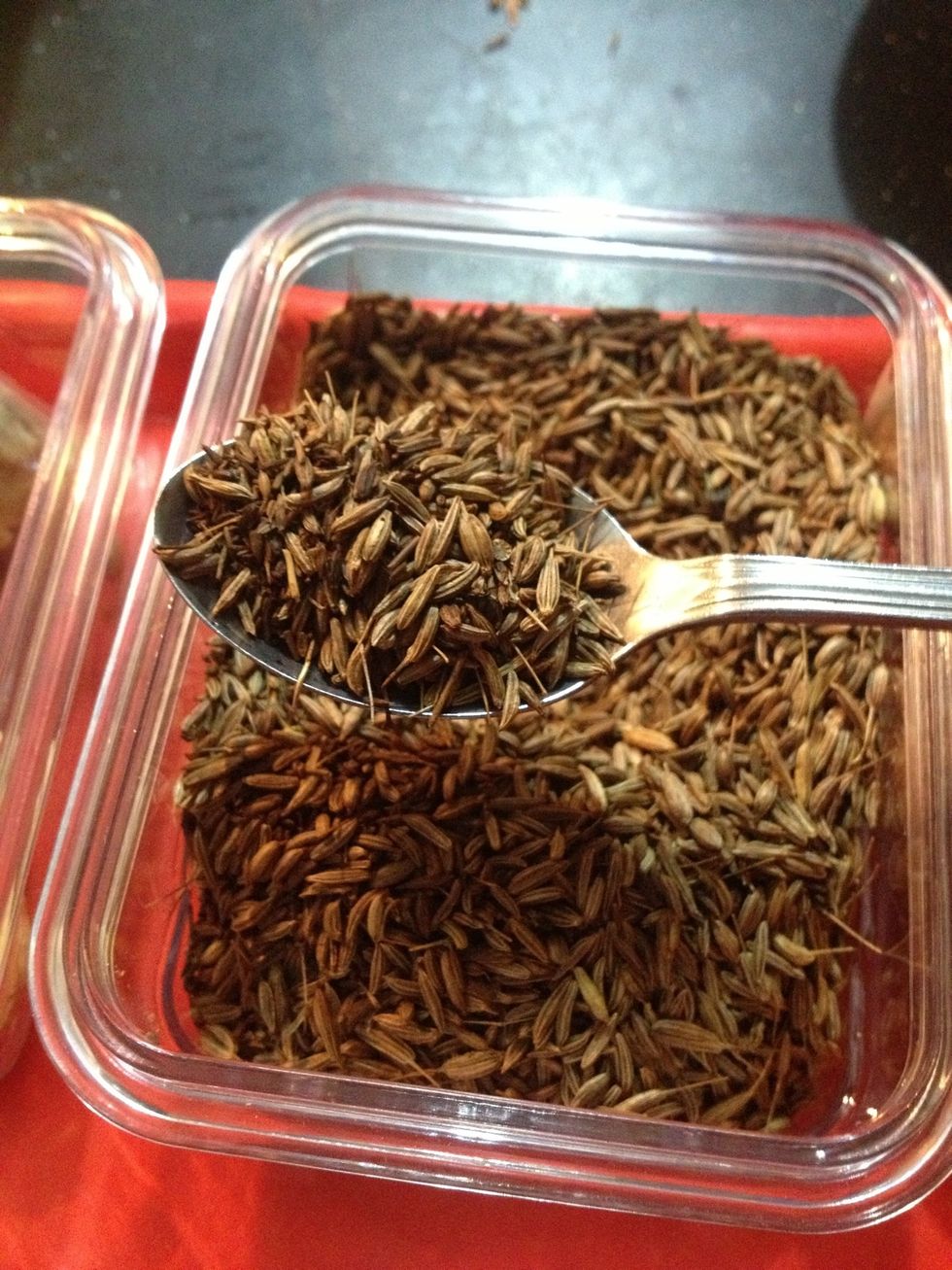 1 tsp Caraway seed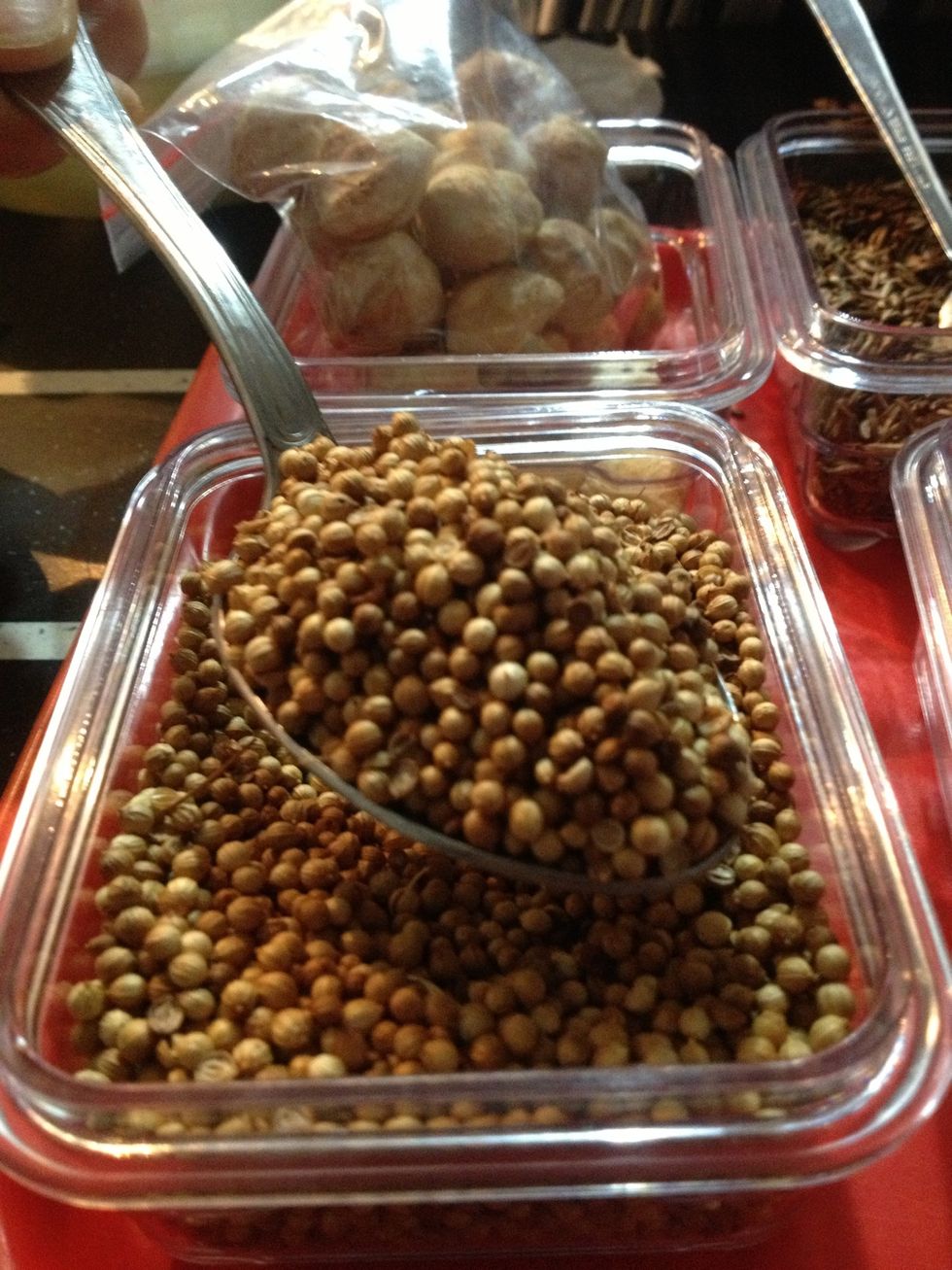 1 tbsp Coriander seeds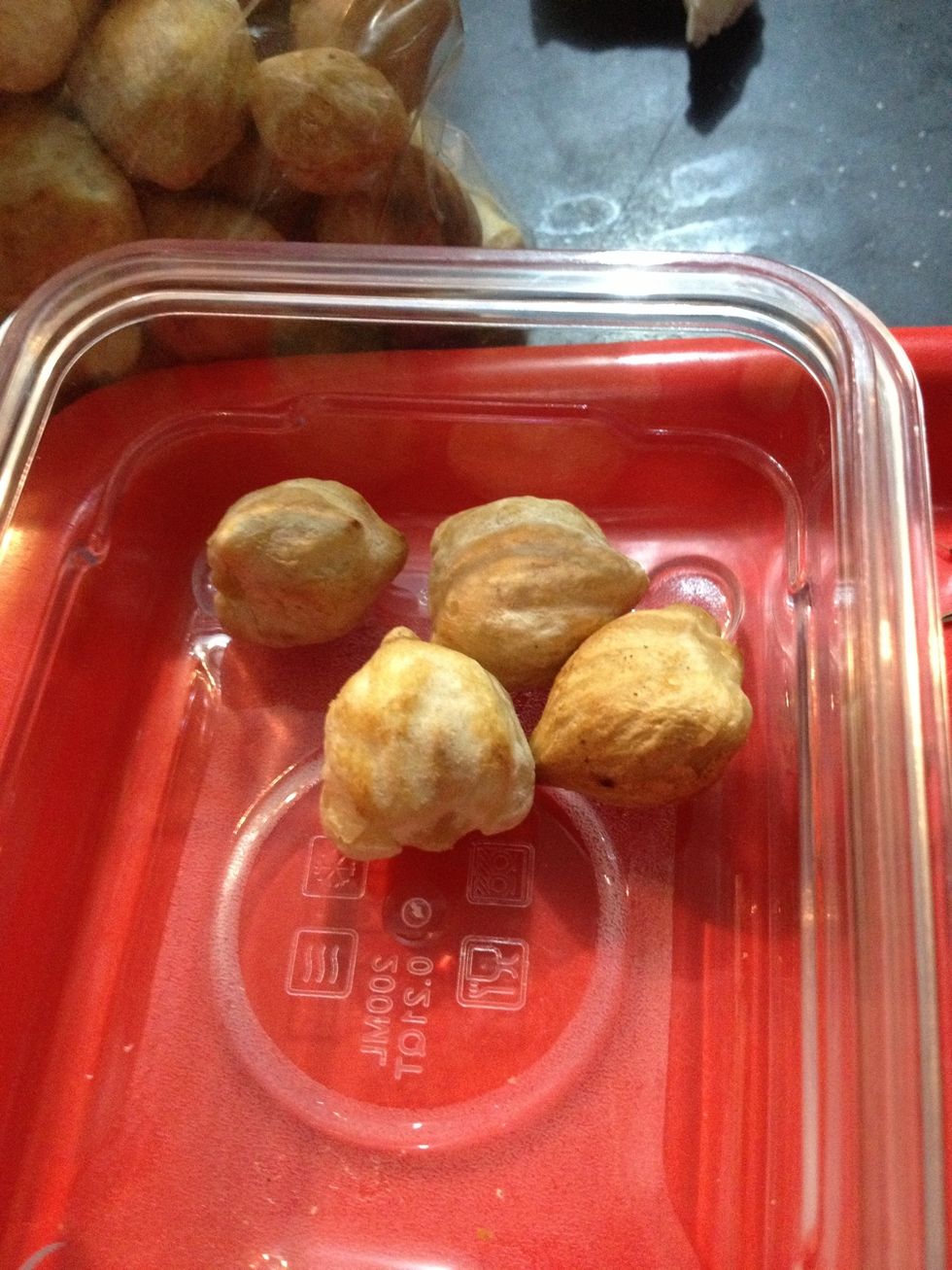 4 Hazelnuts
Center: 5cm turmeric CW, from top left: Ginger, Garlic, Red onion, Lime leaf, Galangal, Bay leaf, 1oz Chili, Lemongrass
Slice the potato. Put them in water while you cook to avoid browning.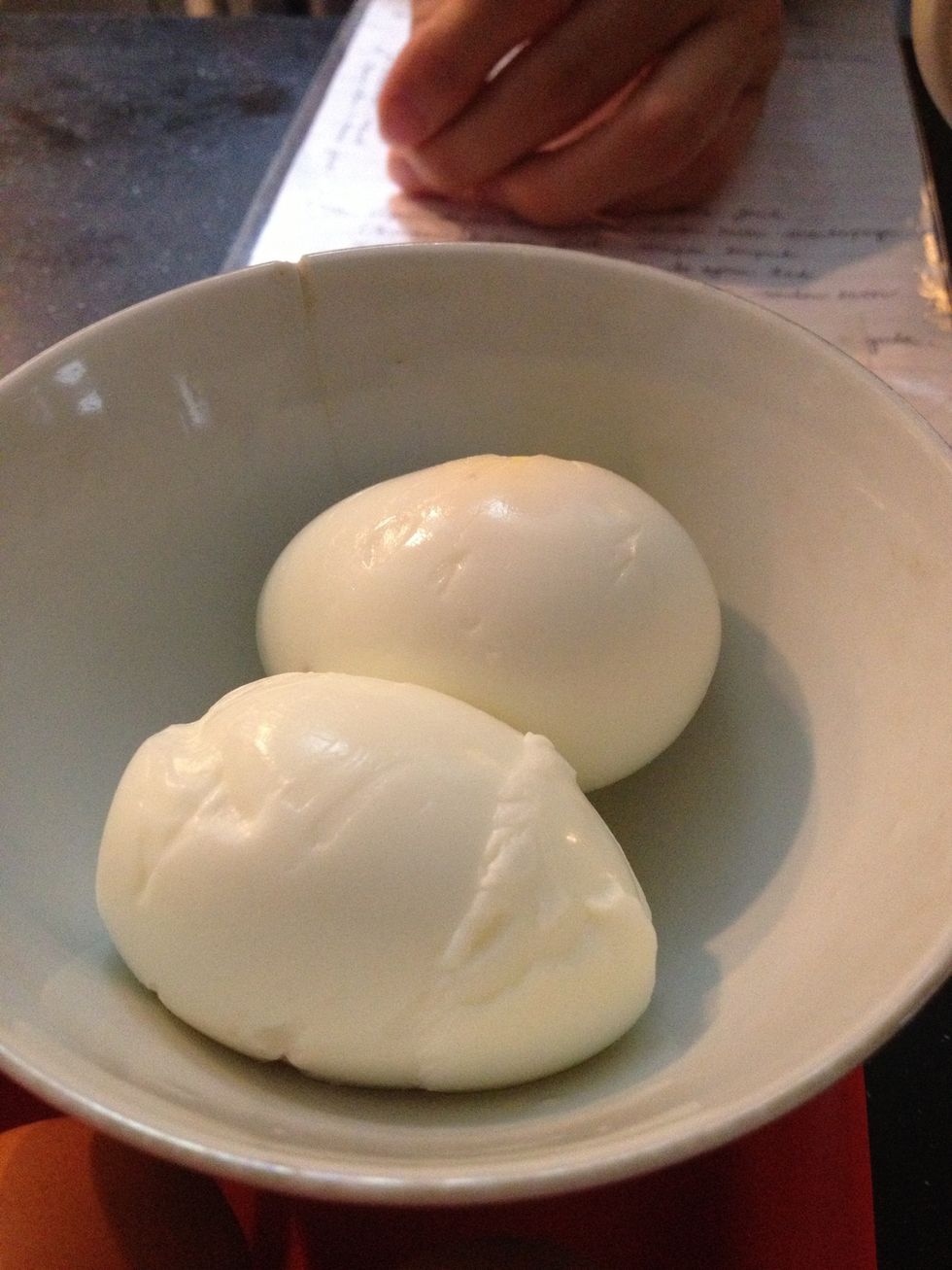 Make as many boiled eggs as you wish and peel the skin.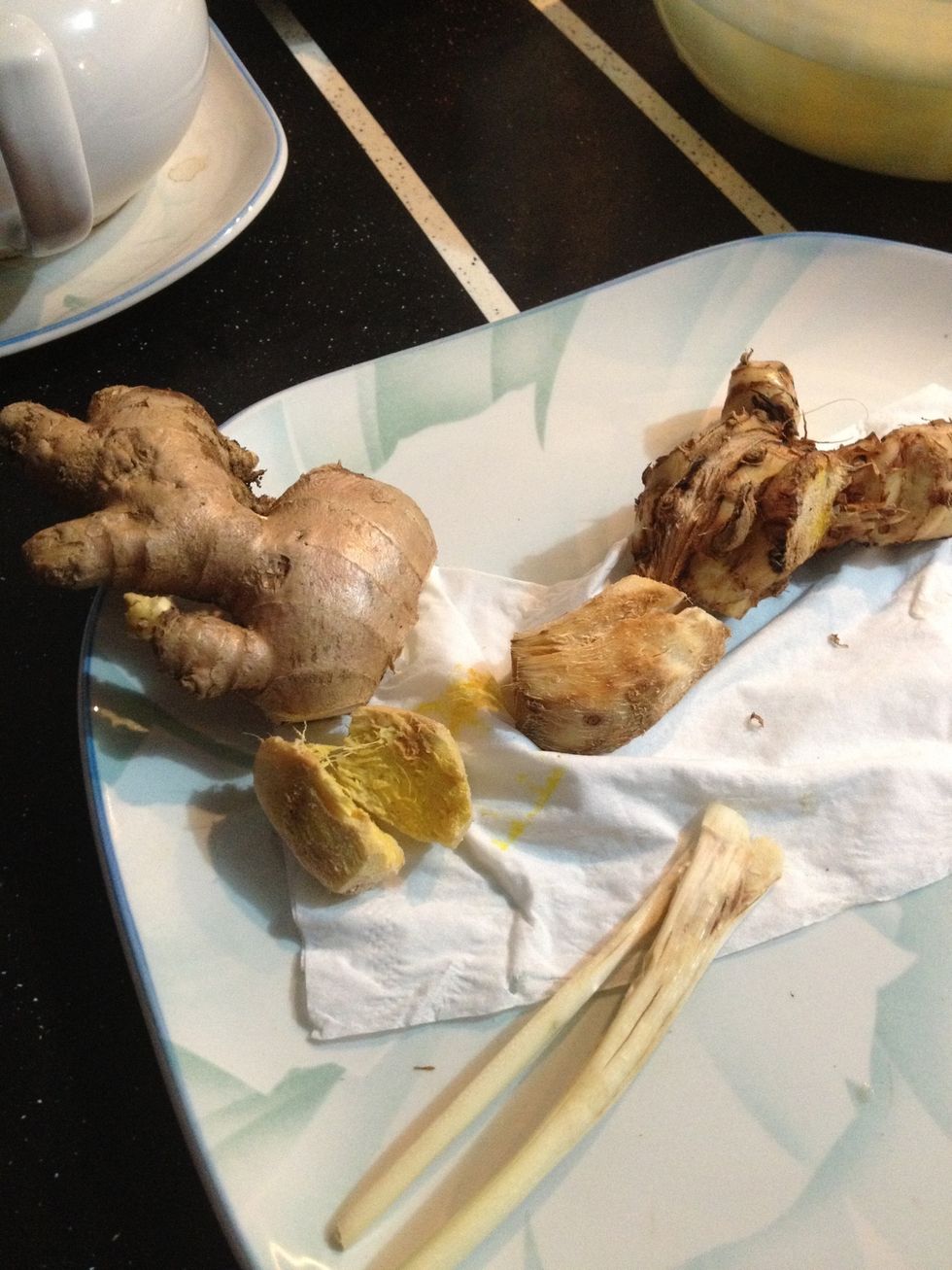 Lemongrass, ginger and galangal are smashed.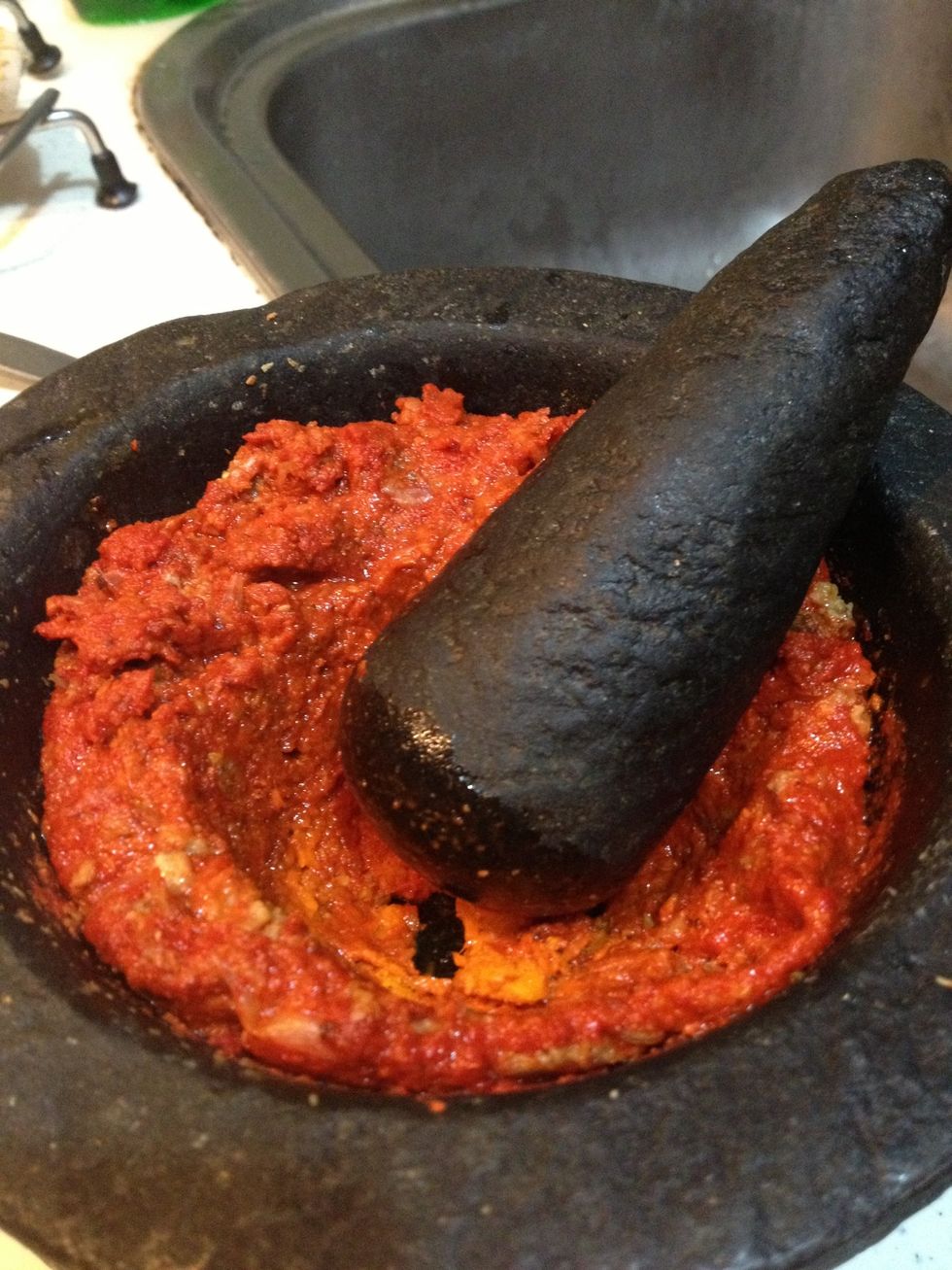 The rest of the ingredients, except the bay leaves and lime leaves, are finely crushed in mortar and pestle.
Heat some oil in medium heat.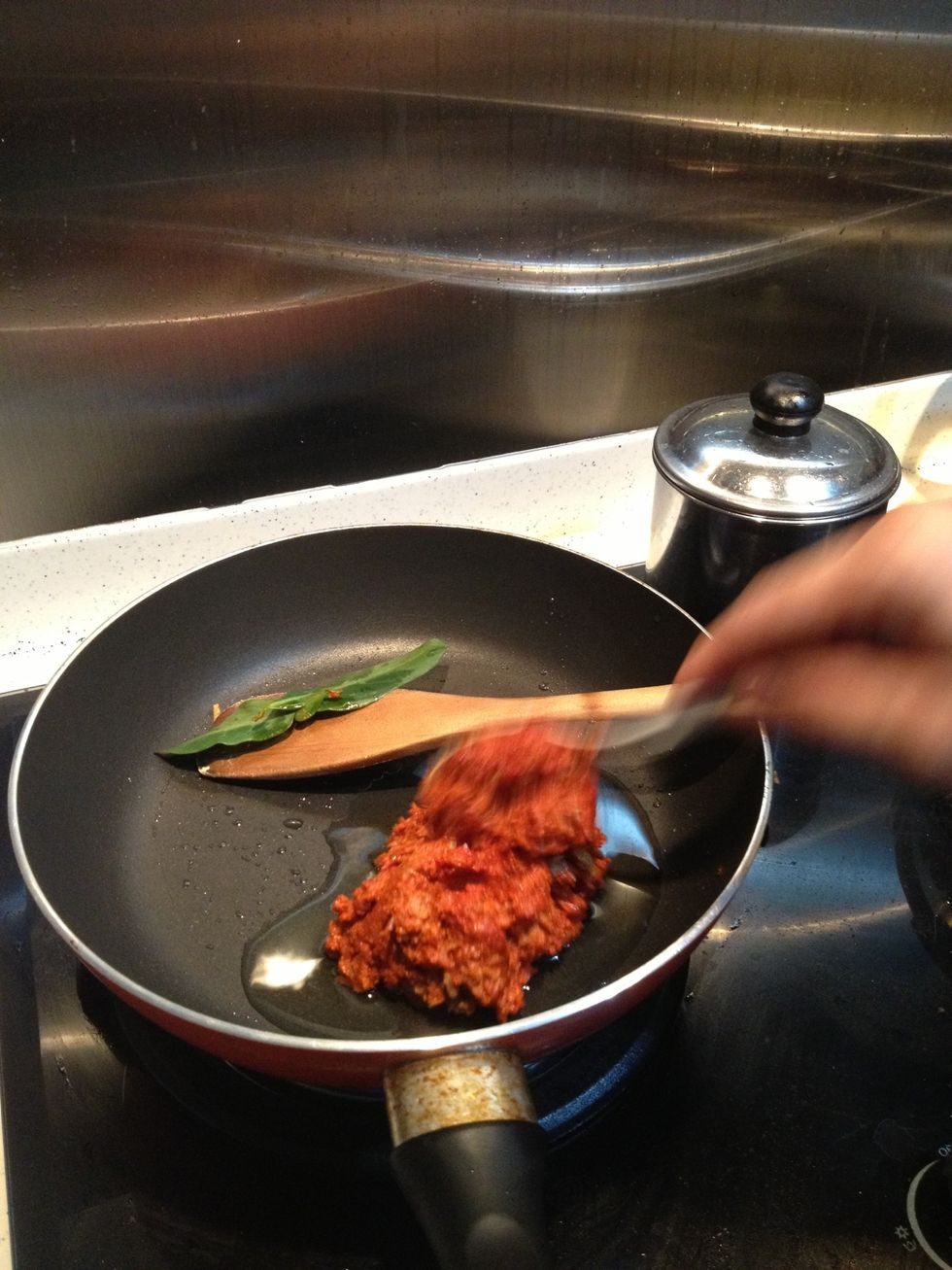 Add the ingredients and bay leaf.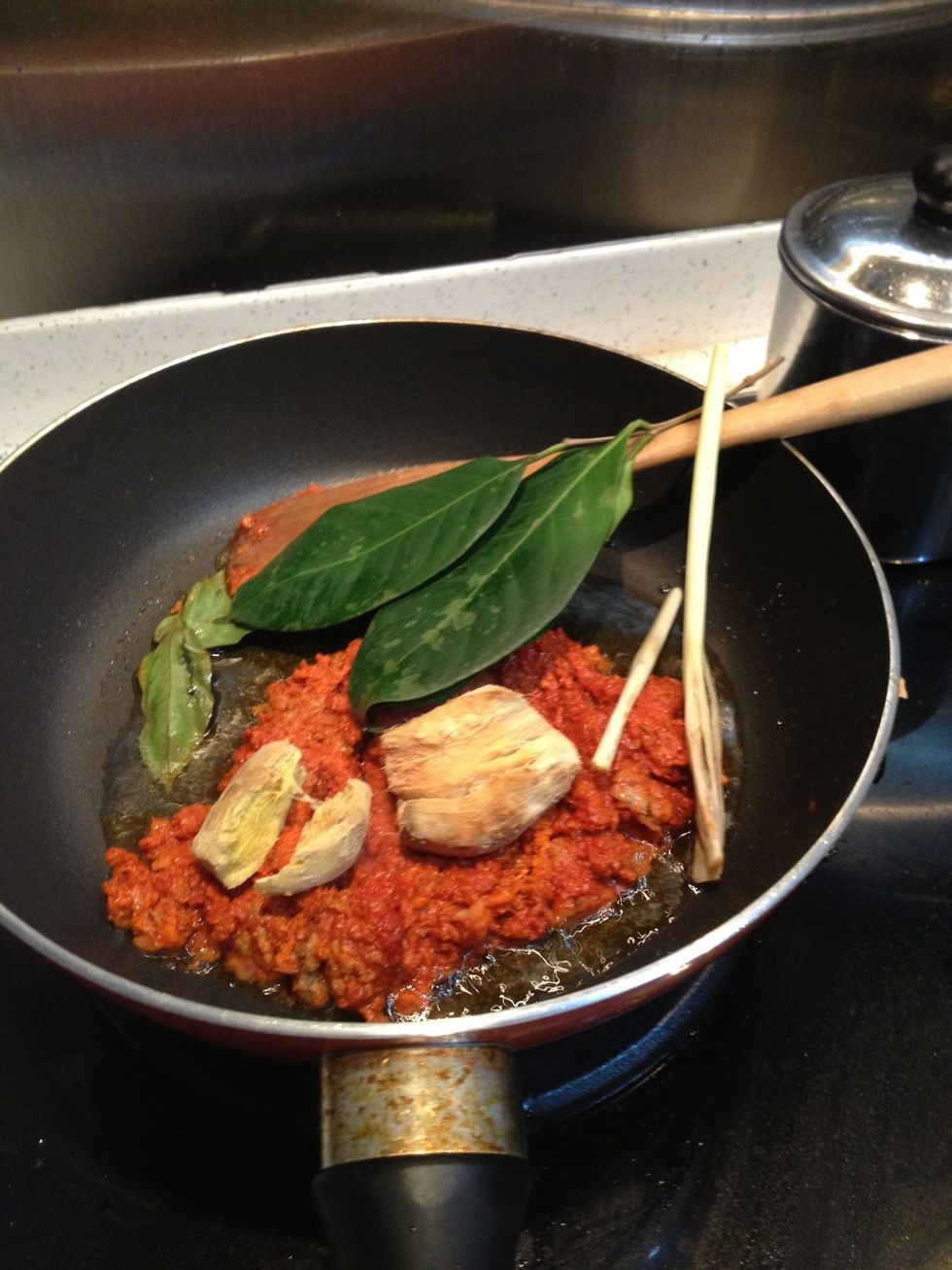 Add ginger, galangal and lemongrass as well.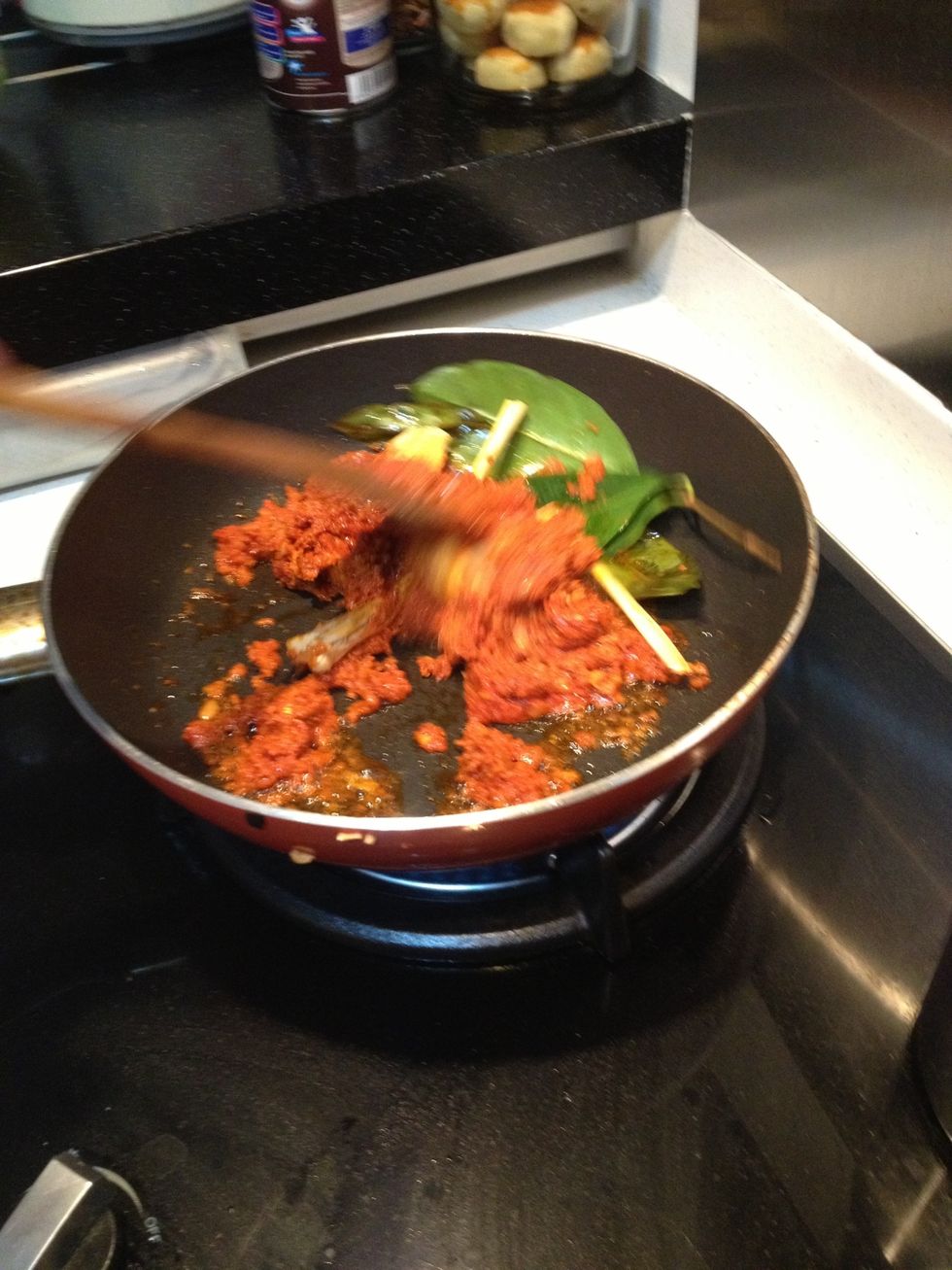 Sautée for 3-5 mins until it smells good.
Tear the lime leaf into two and put them into the curry.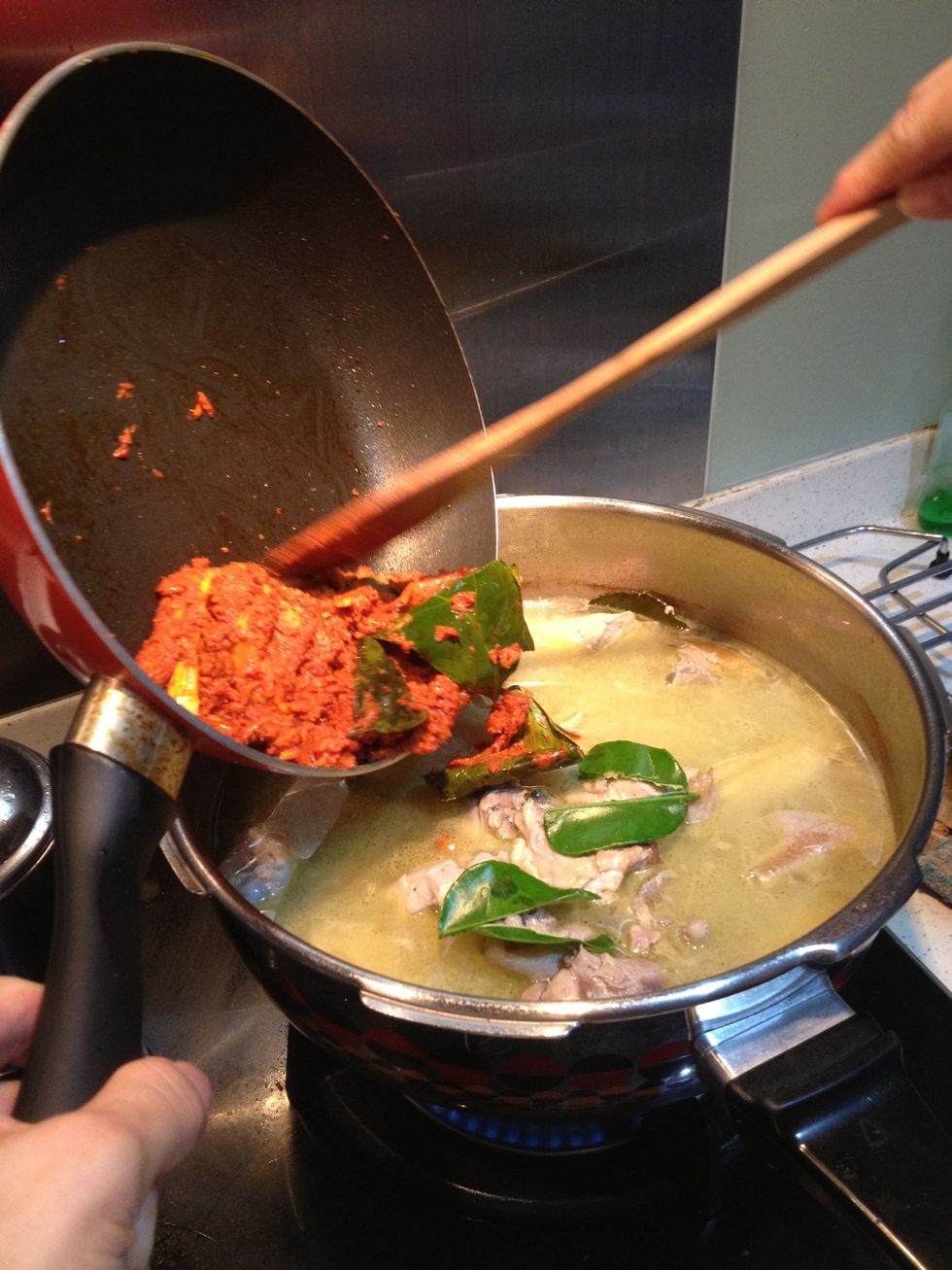 Add the sautéed ingredients into the curry.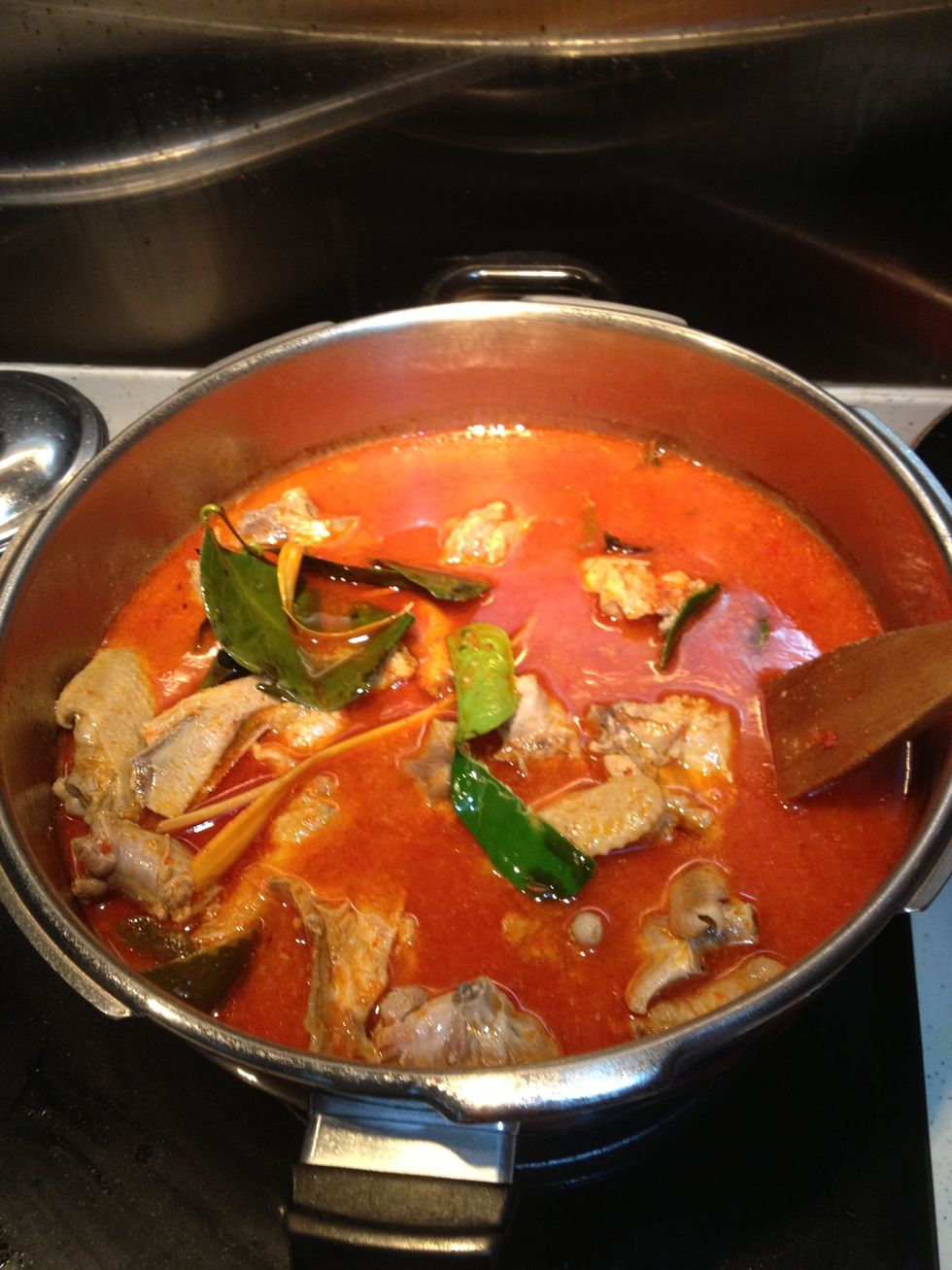 Mix well. You can see the true colors of the curry now. Wait a while so that the taste can Be absorbed by the chicken.
Add eggs and potatoes. Immerse them in the curry. Add 1tsp of salt or according to taste. Wait until the potato softens. Your curry is ready.
1.0 Chicken
6.0 Potato
1.0 Whole coconut milk
1.0oz Red chili
4.0 Hazelnuts
4.0bnch Red onion
2.0bnch Garlic
1.0Tbsp Coriander seed
1.0tsp Caraway seed
1/2tsp Prawn chili paste
5.0cm Turmeric
5.0cm Galangal
1.0 Lemongrass
5.0 Bay leaves
5.0 Lime leaves
4.0 Eggs (variable to your preference)
5.0cm Ginger