I just love the web it is full of wonderful blogs and great cooks that don't mind sharing their recipes. This is one of them. It is one of my family's fav. Slightly adapted from "tastykitchen".Enjoy.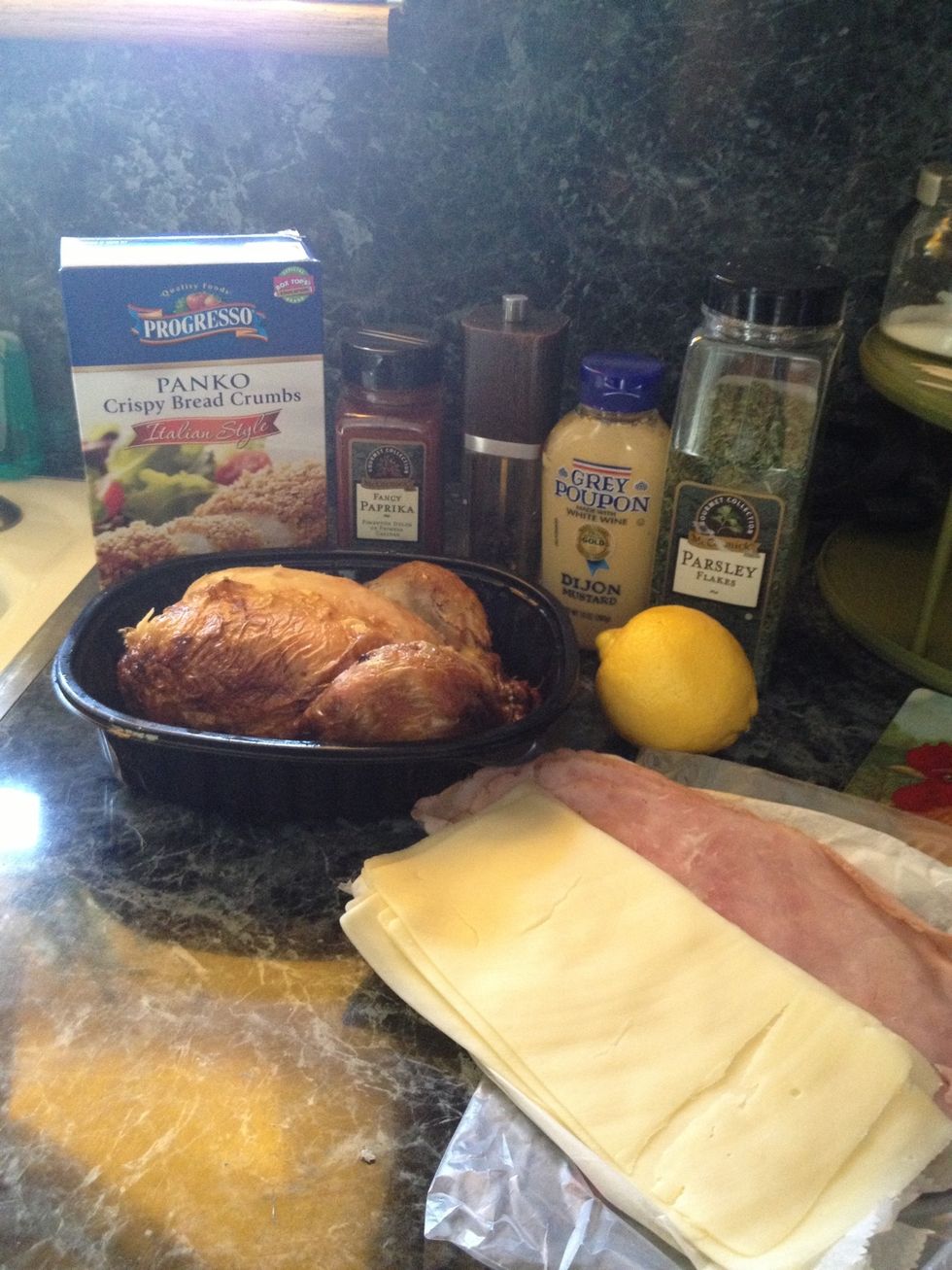 The tasty stars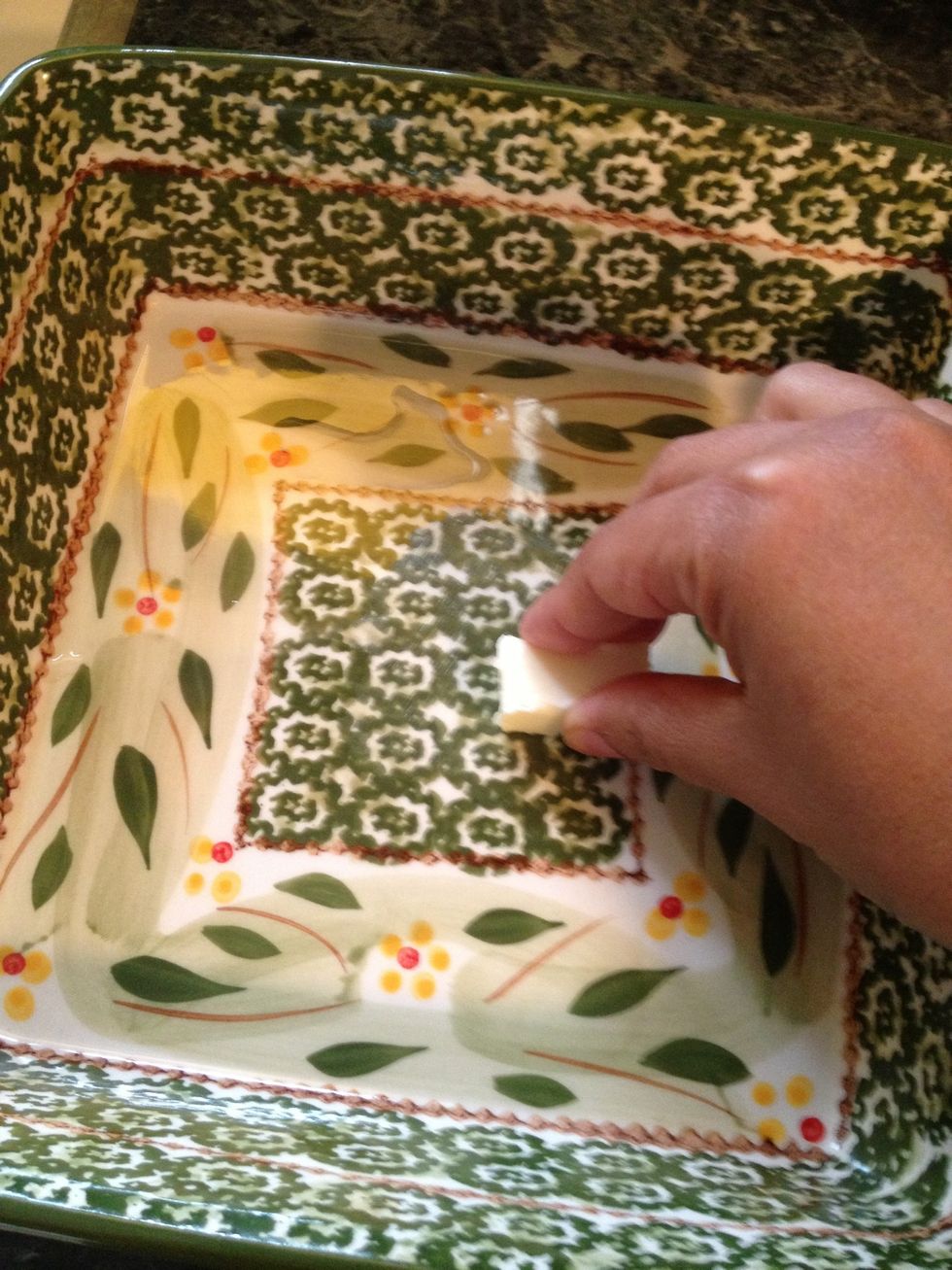 Butter your baking dish.
Add your shredded chicken or if you prefer you can cube the chicken.☺️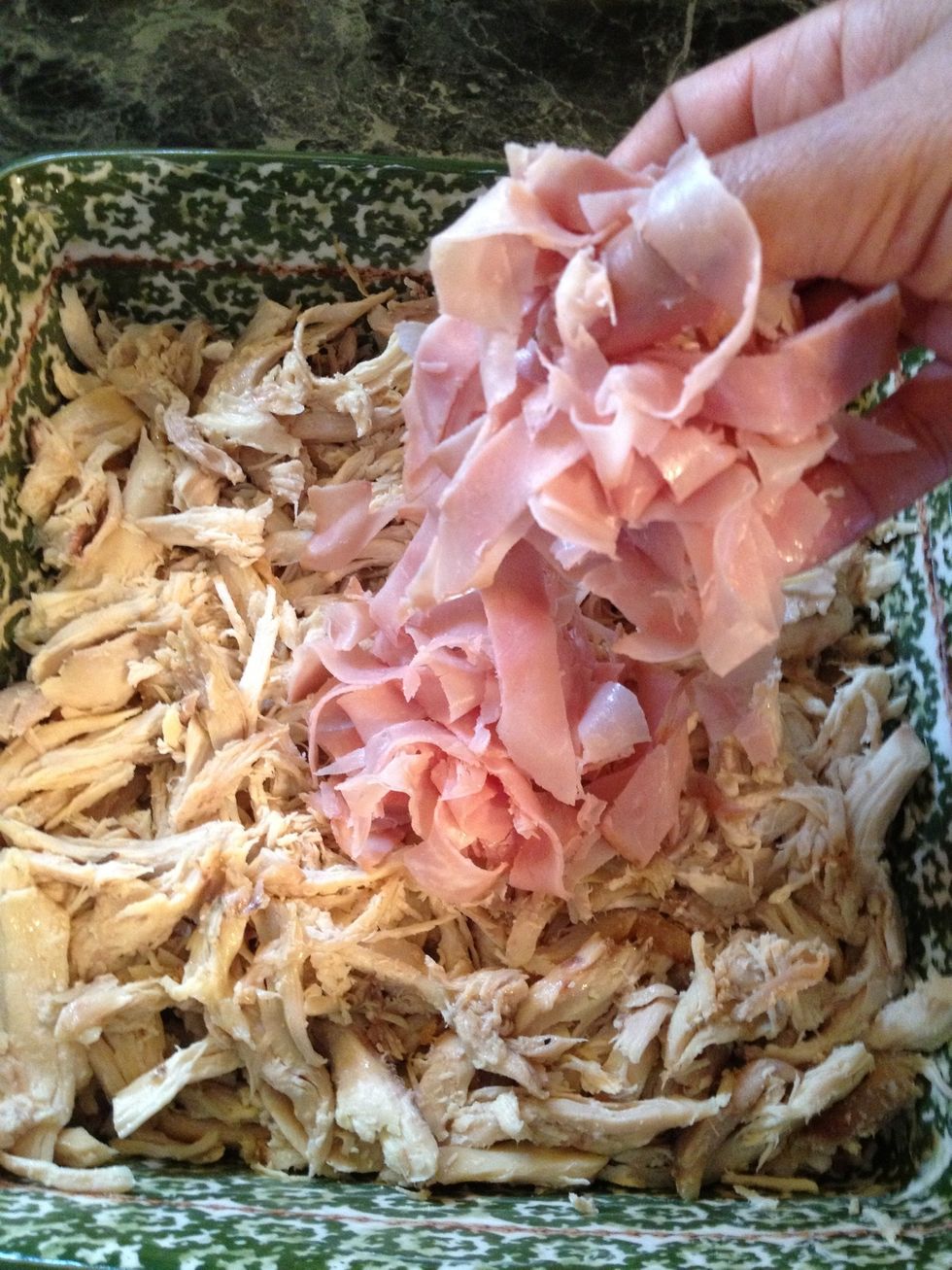 Then the ham.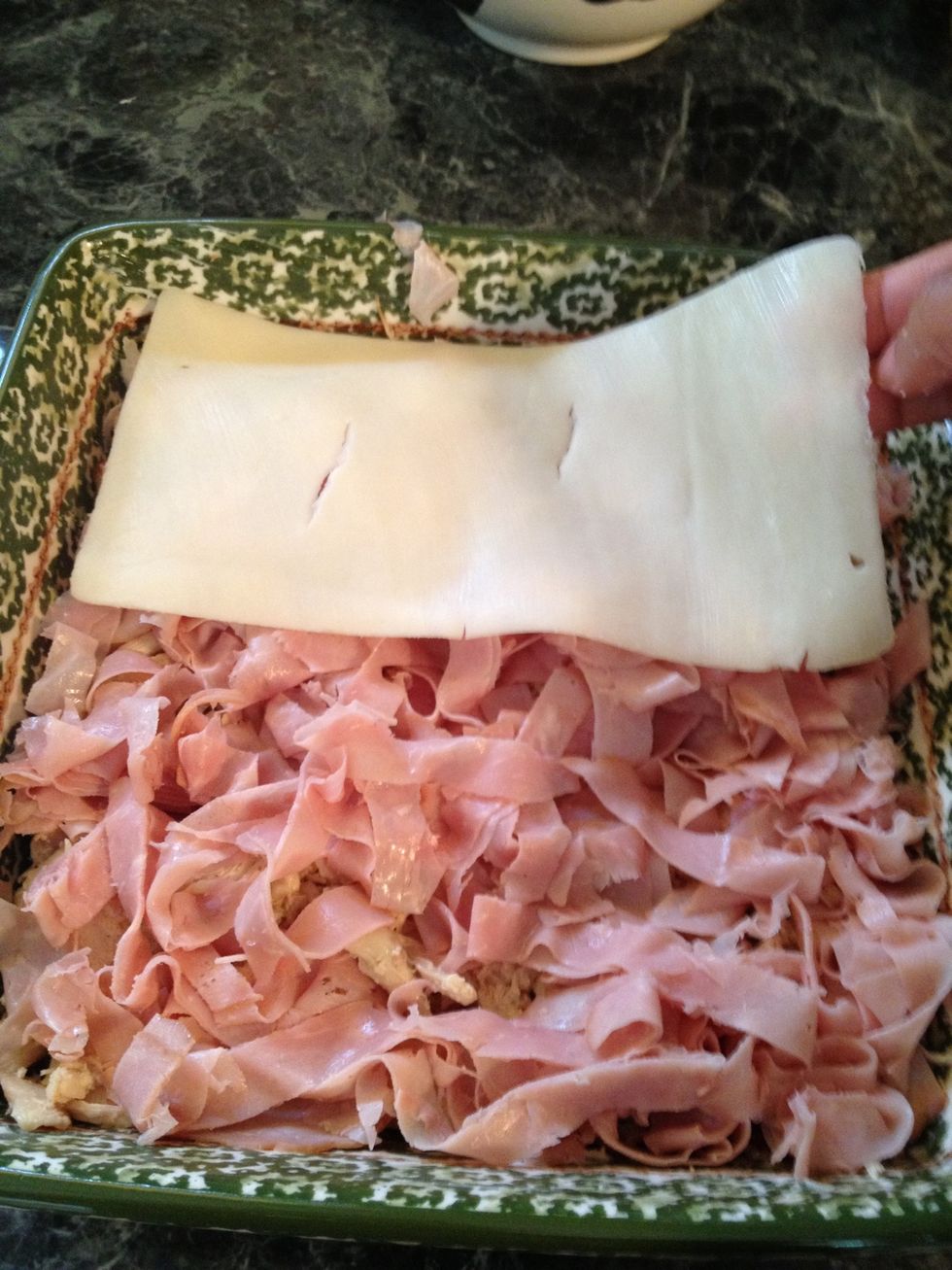 Place your cheese slices right smack on top. Lets get ready to make the sauce.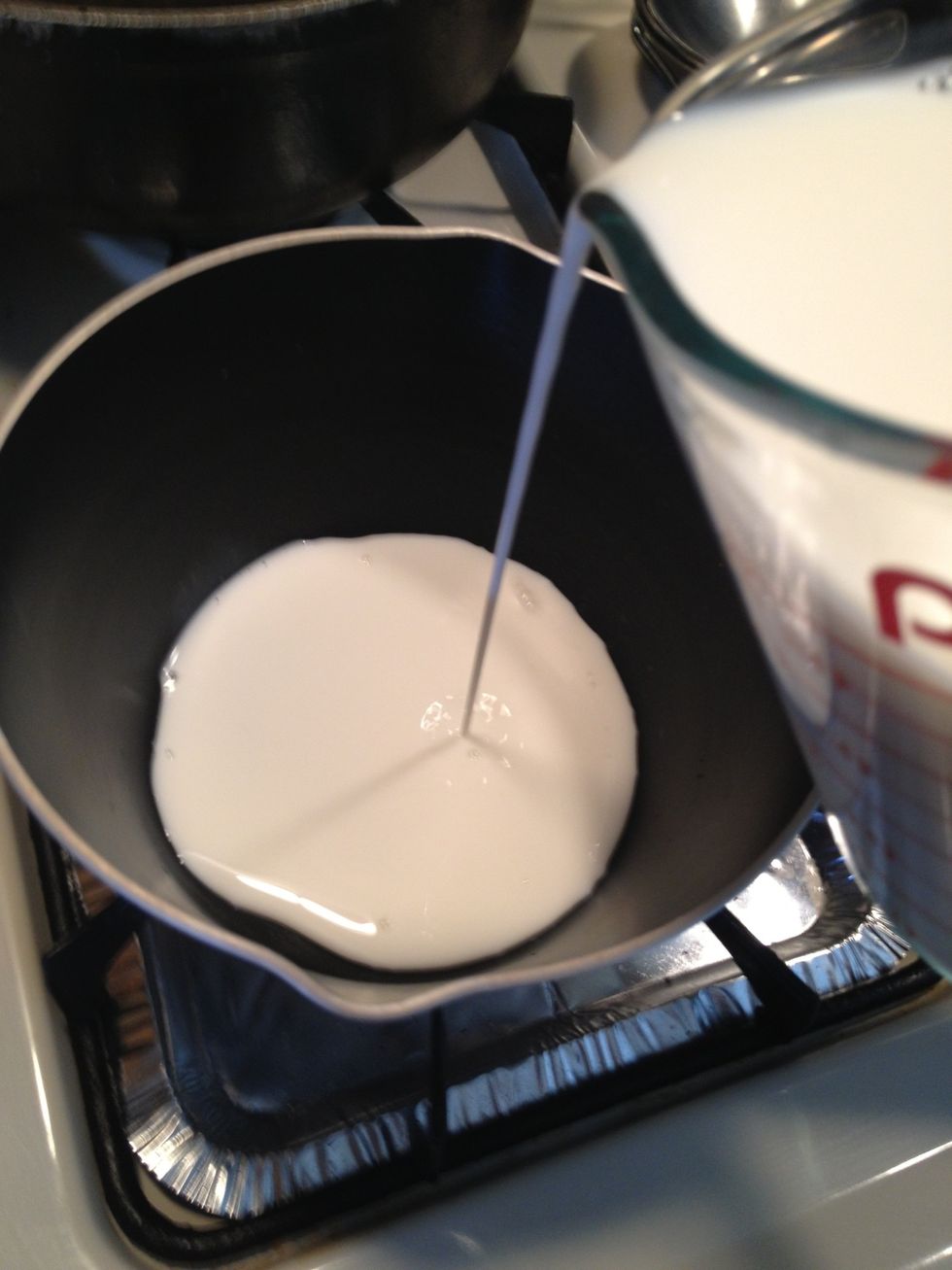 First things first, place the milk in a pot over medium heat. We need to get it hot.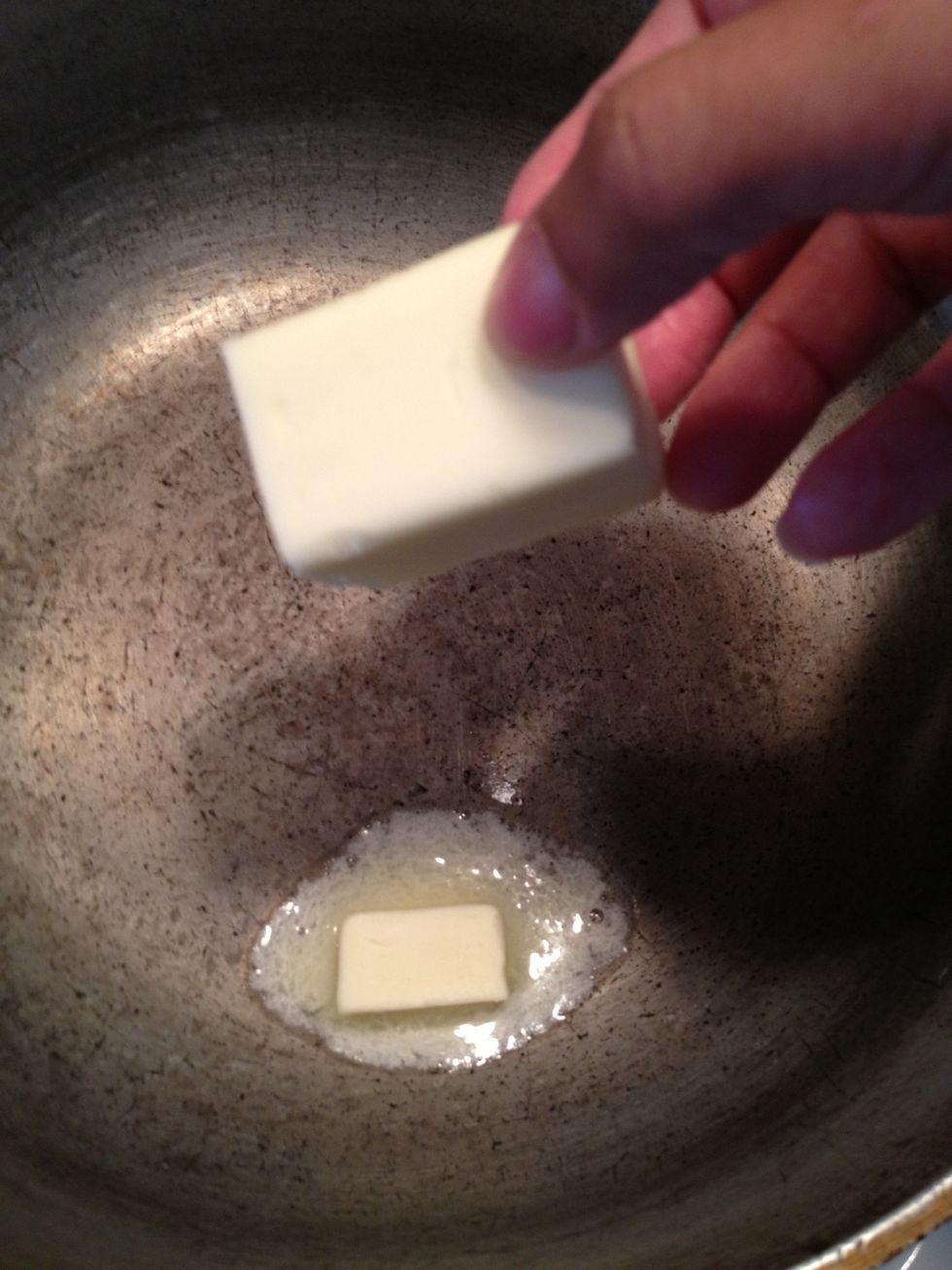 In a different pot over medium low heat add your butter. Let this melt, as soon as this melts we will add the flour.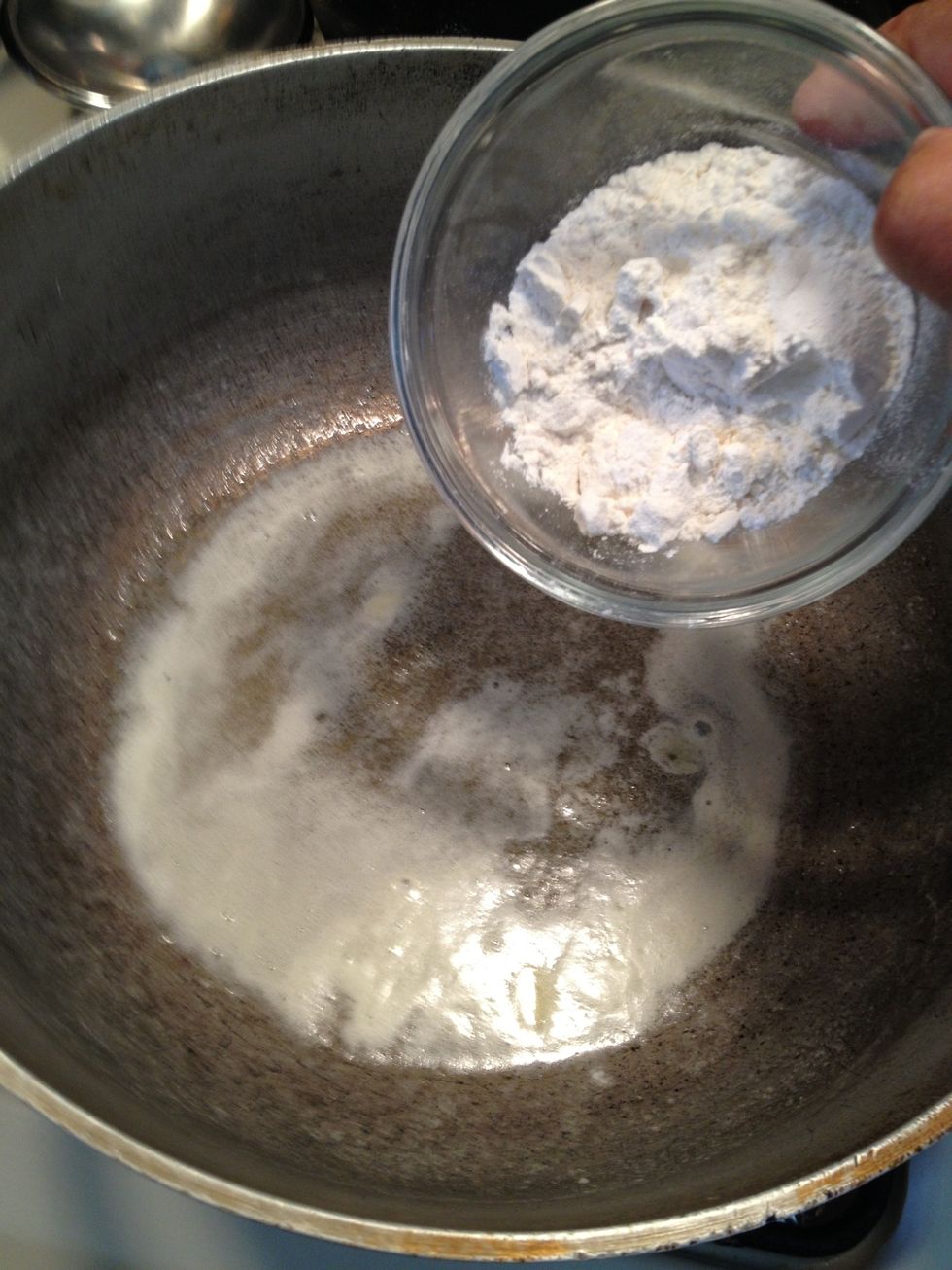 Time for the flour. Throw your flour in the pan with the butter
As soon as the flour and butter bubbles , we will add the hot milk. Add it slowly and whisk it in quickly. We don't want lumps here, now do we?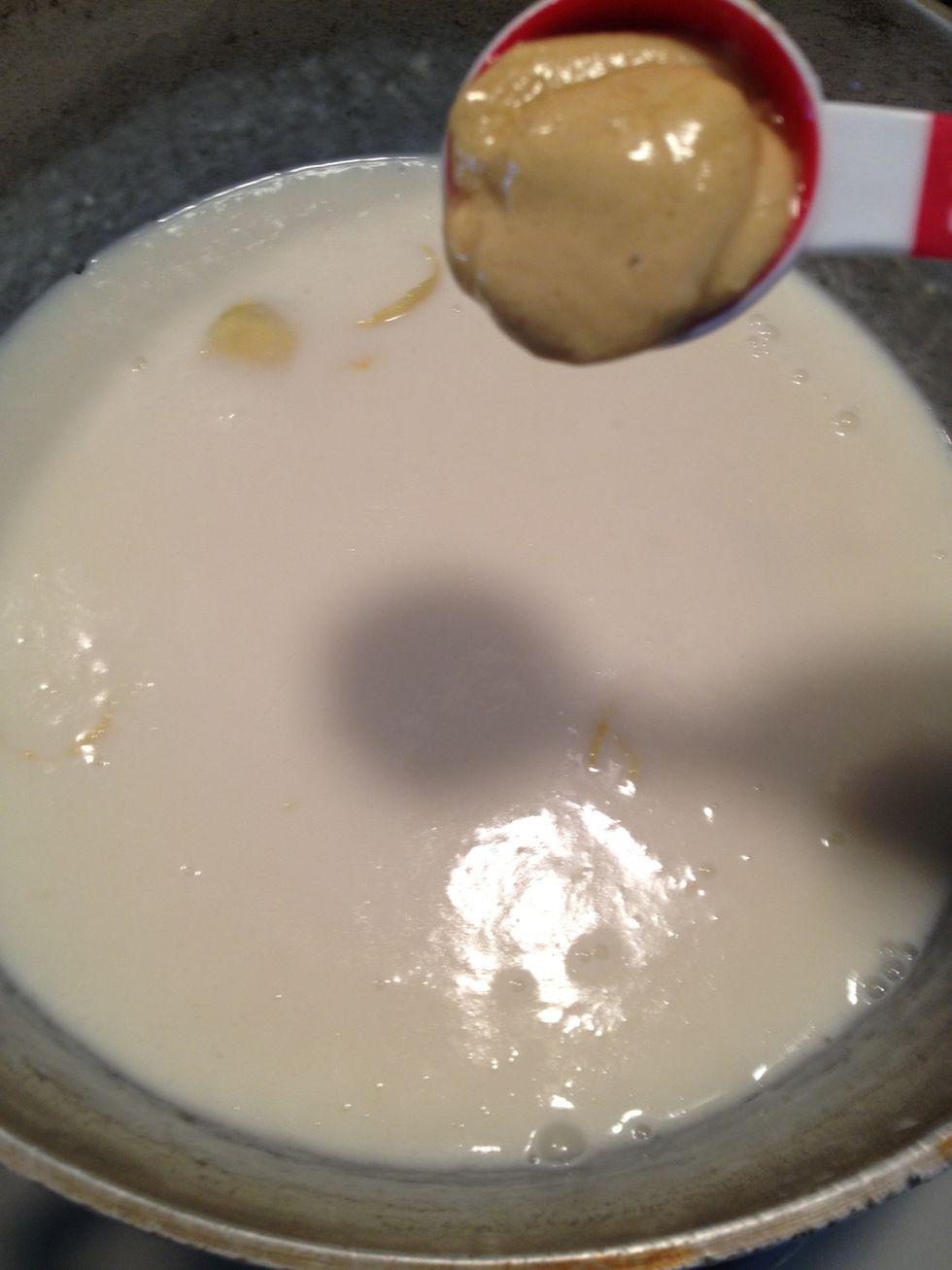 Add the Dijon mustard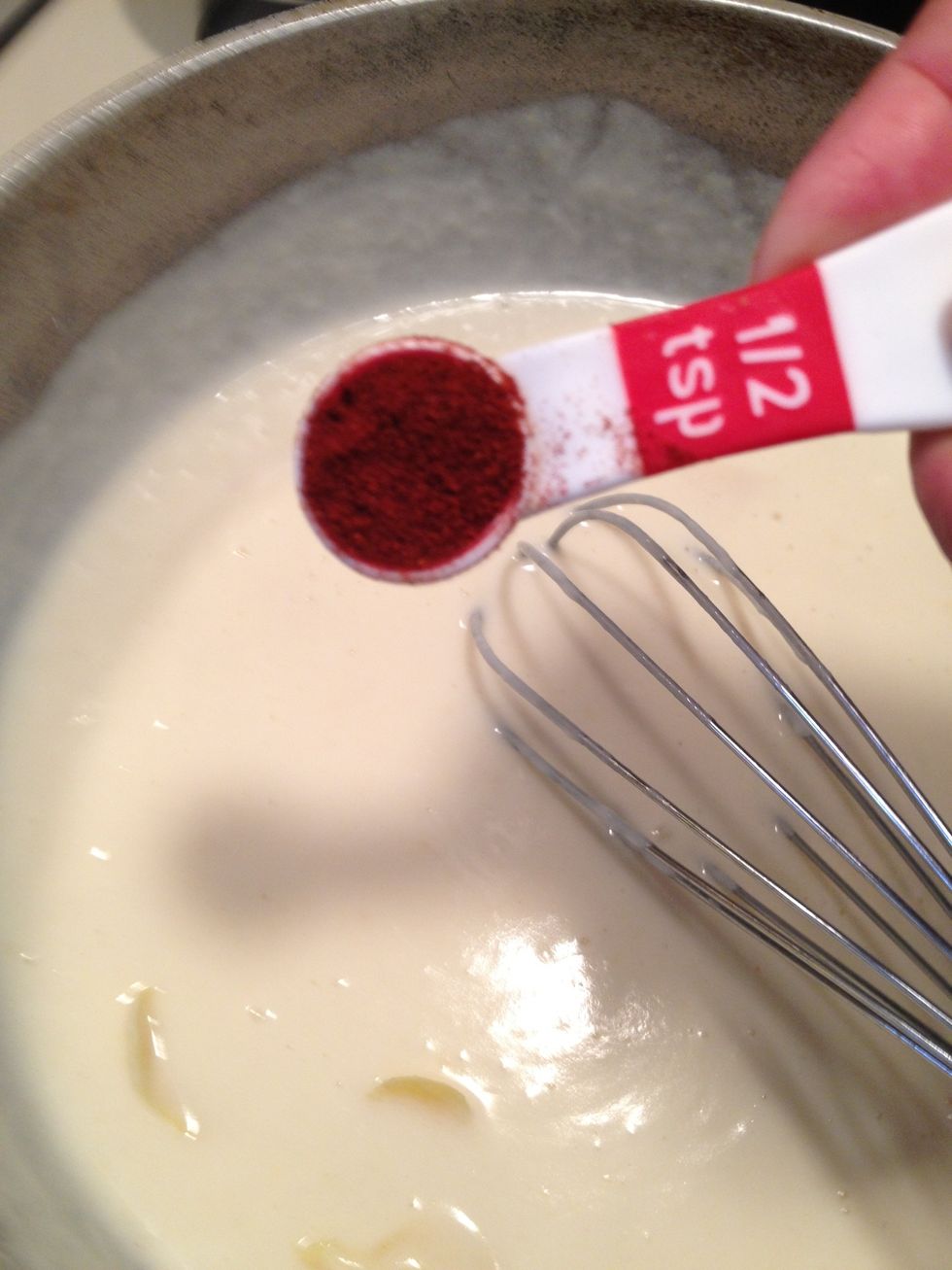 The paprika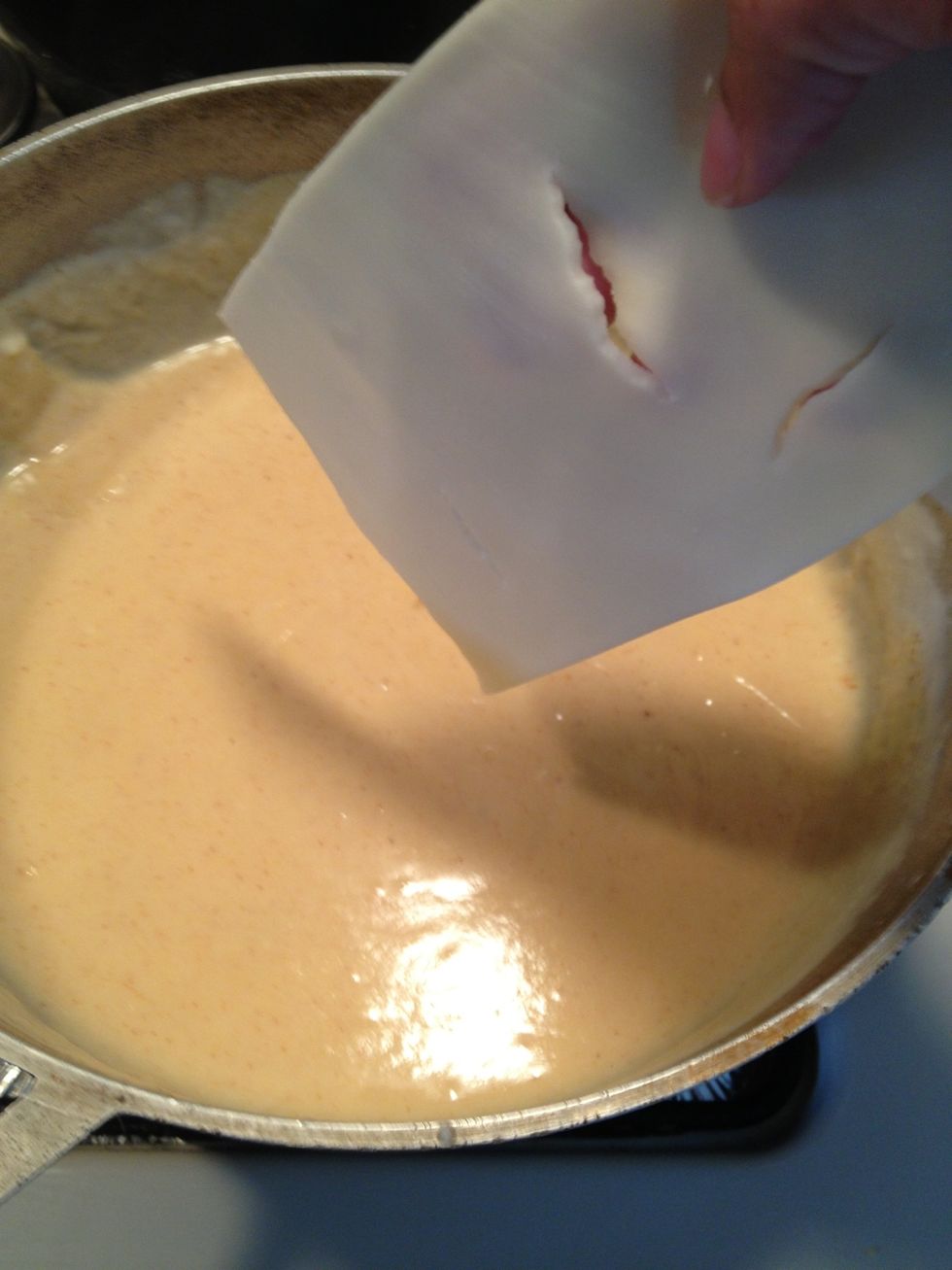 My secret ingredient...swiss Cheese.. Add as little or as much as you want . This takes this dish to another level .😀😀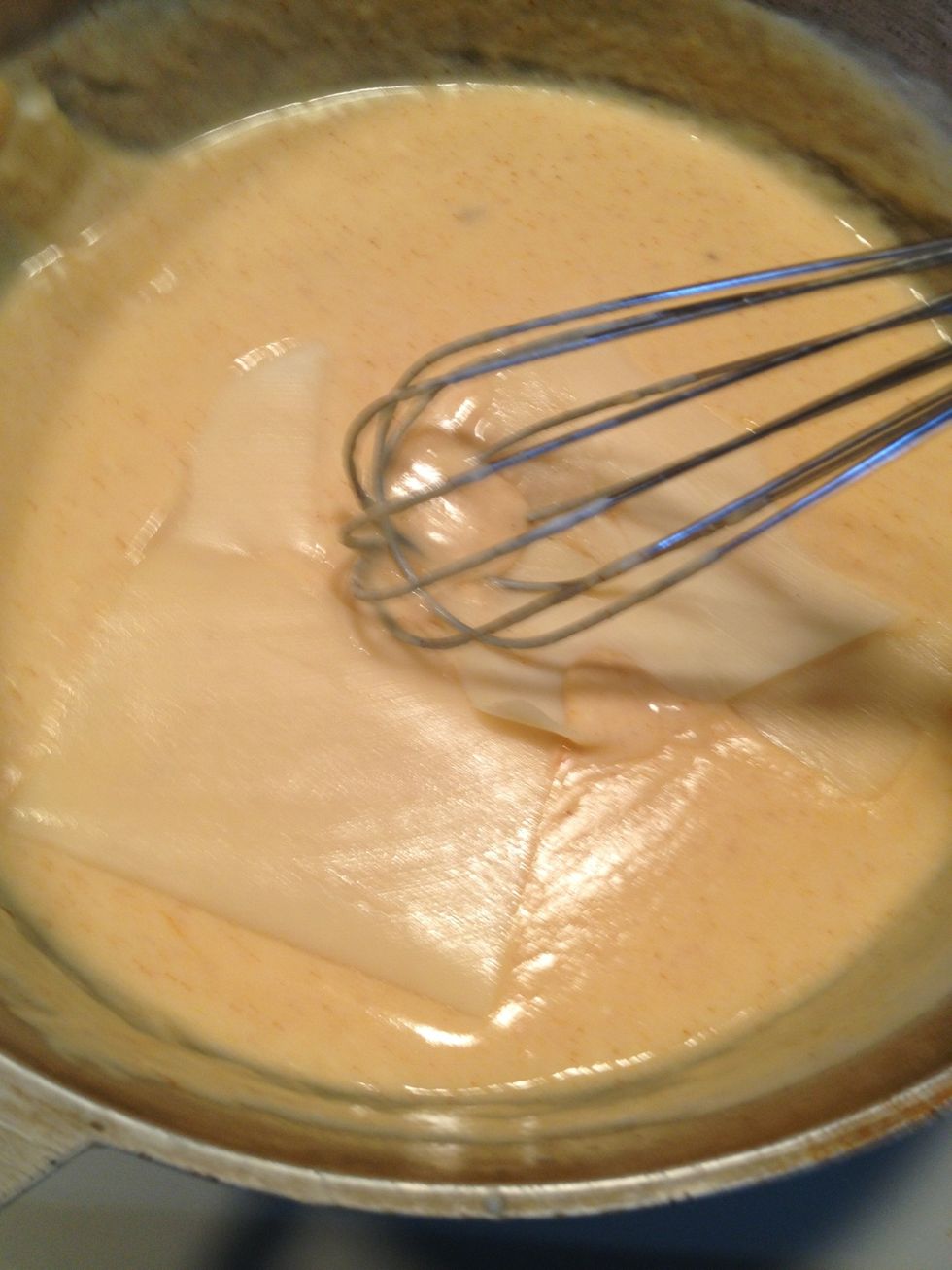 The cheese melts right into the sauce. Like omg .. I die😍😍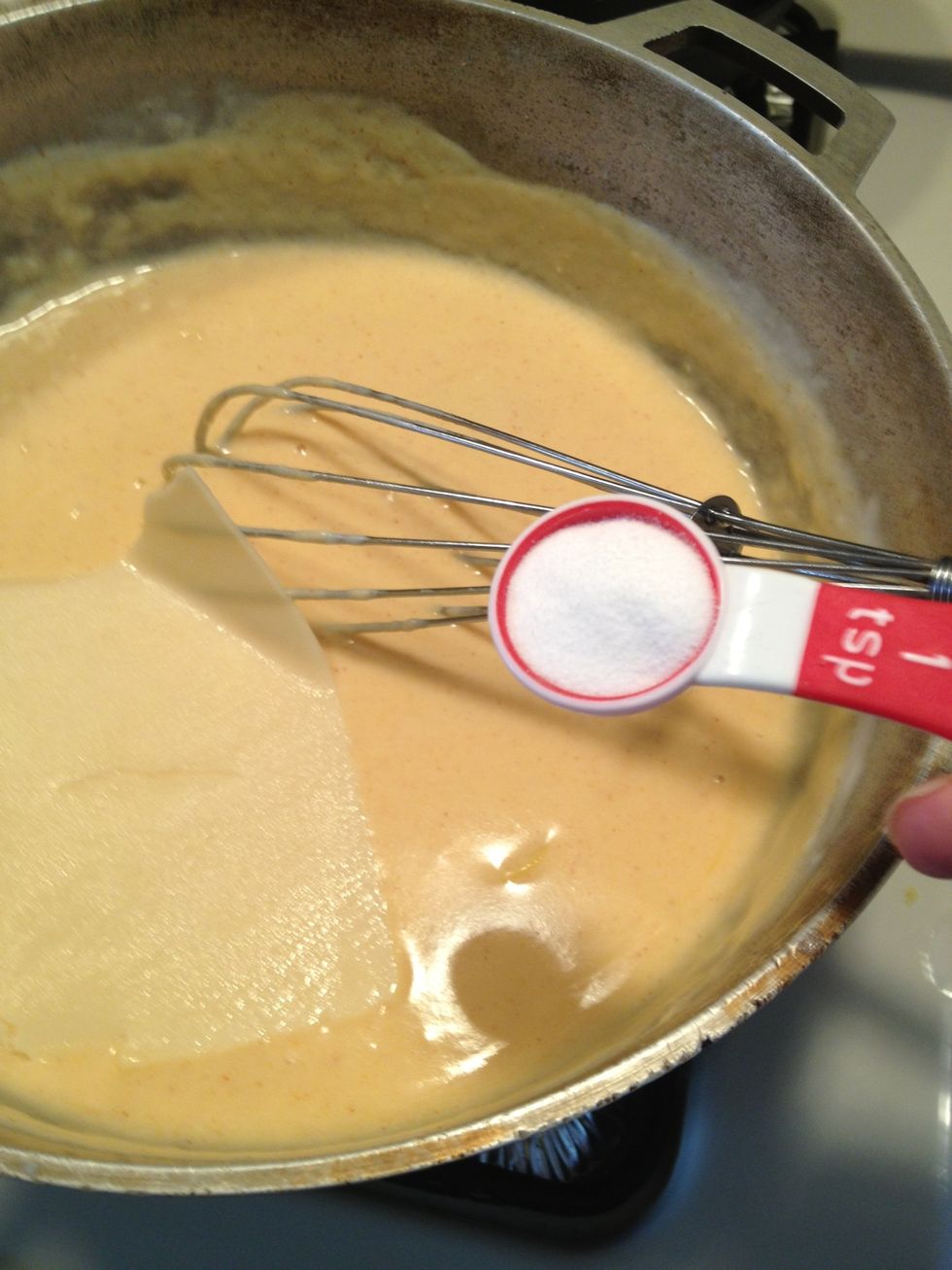 Time to add the salt. Since the cheese has quite a bit of salt in it , add the teaspoon of salt in sparingly until you find the right amount that suits you. Or leave it out your choice .😀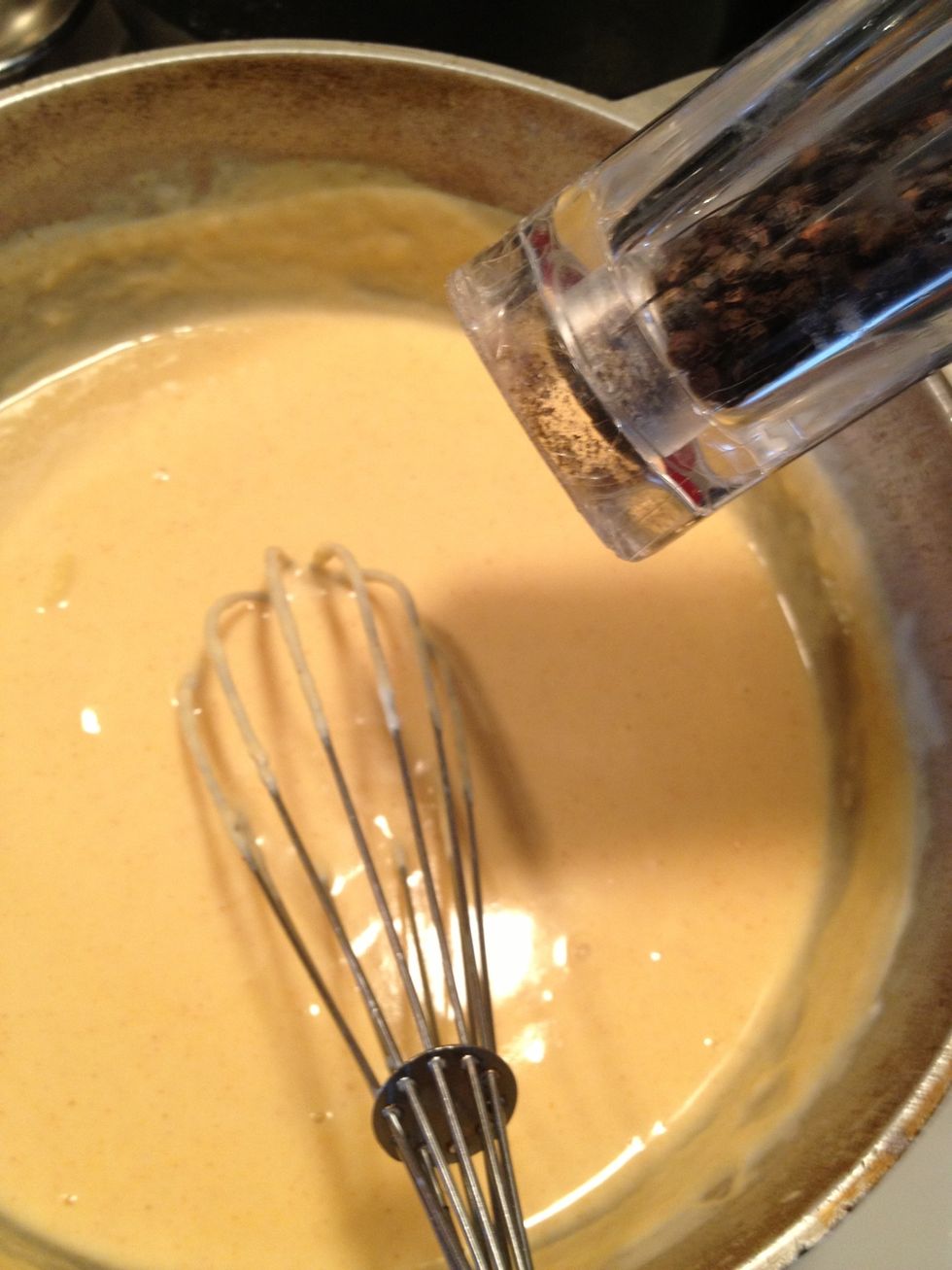 Add pepper.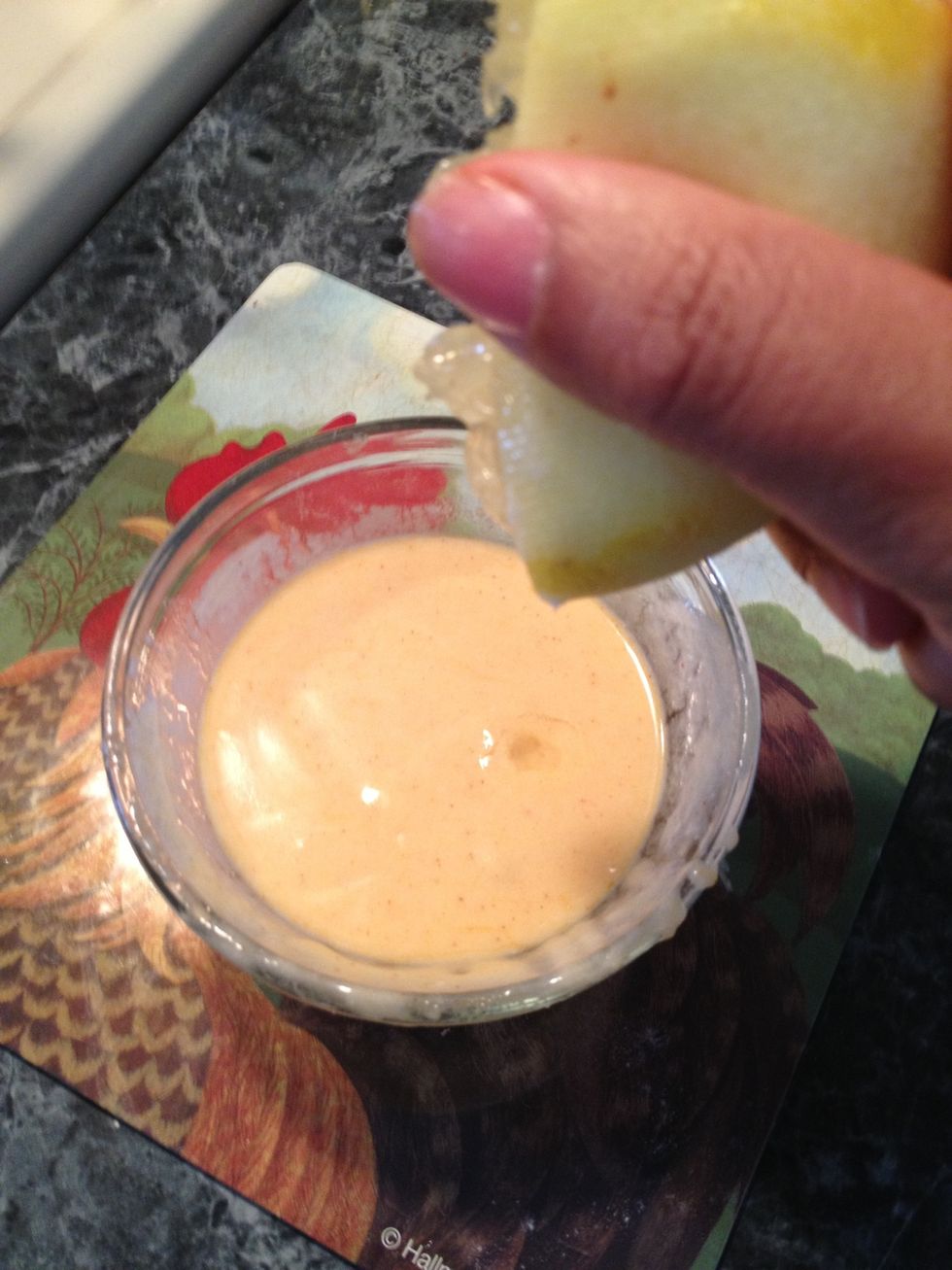 Here is a little trick when the sauce is done and it has cooled down a bit take a small amount in a dish and add the lemon juice to it. Stir it in. See no issues with curdling😁😁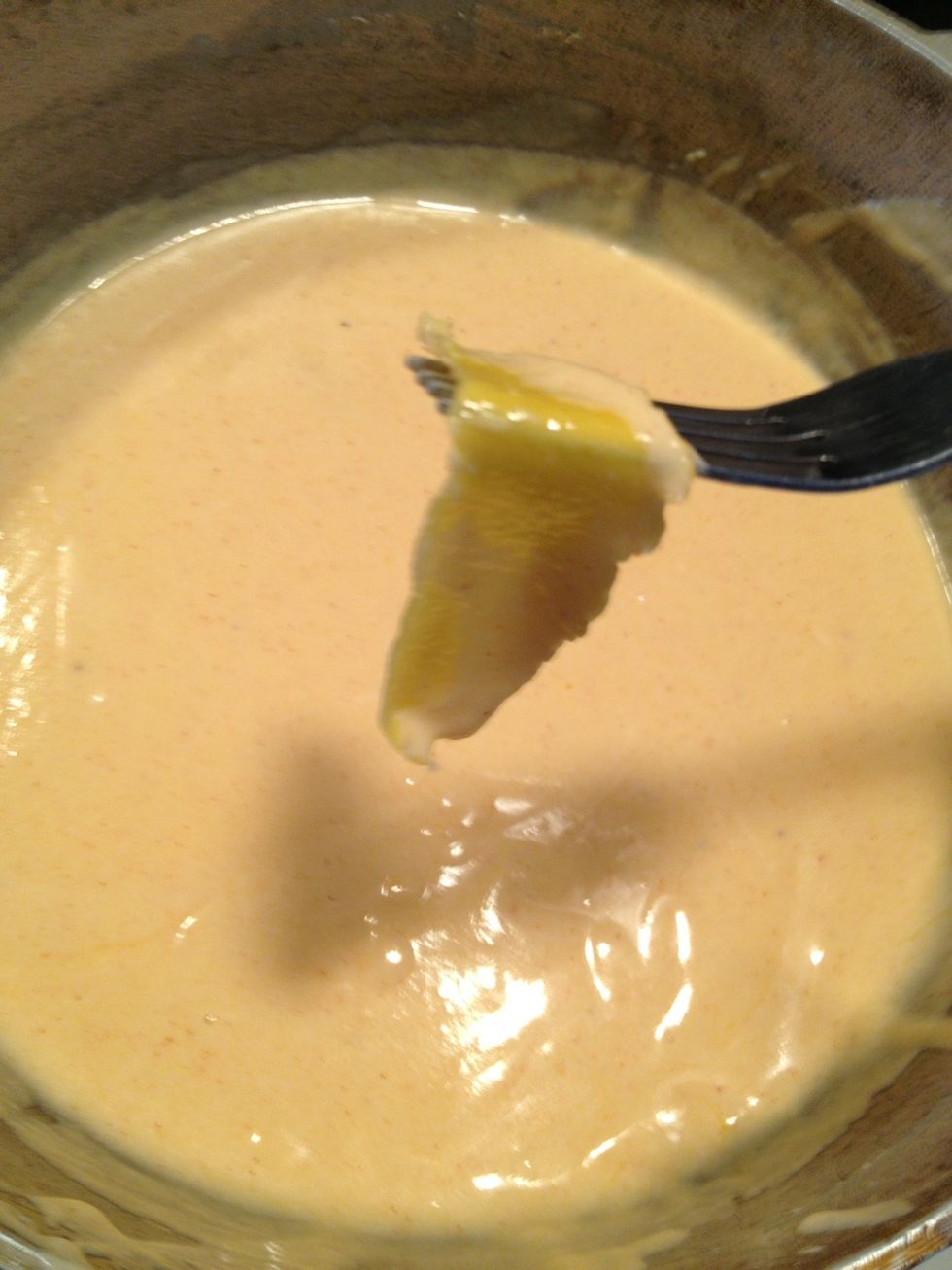 Remove the lemon zest before adding it to the casserole.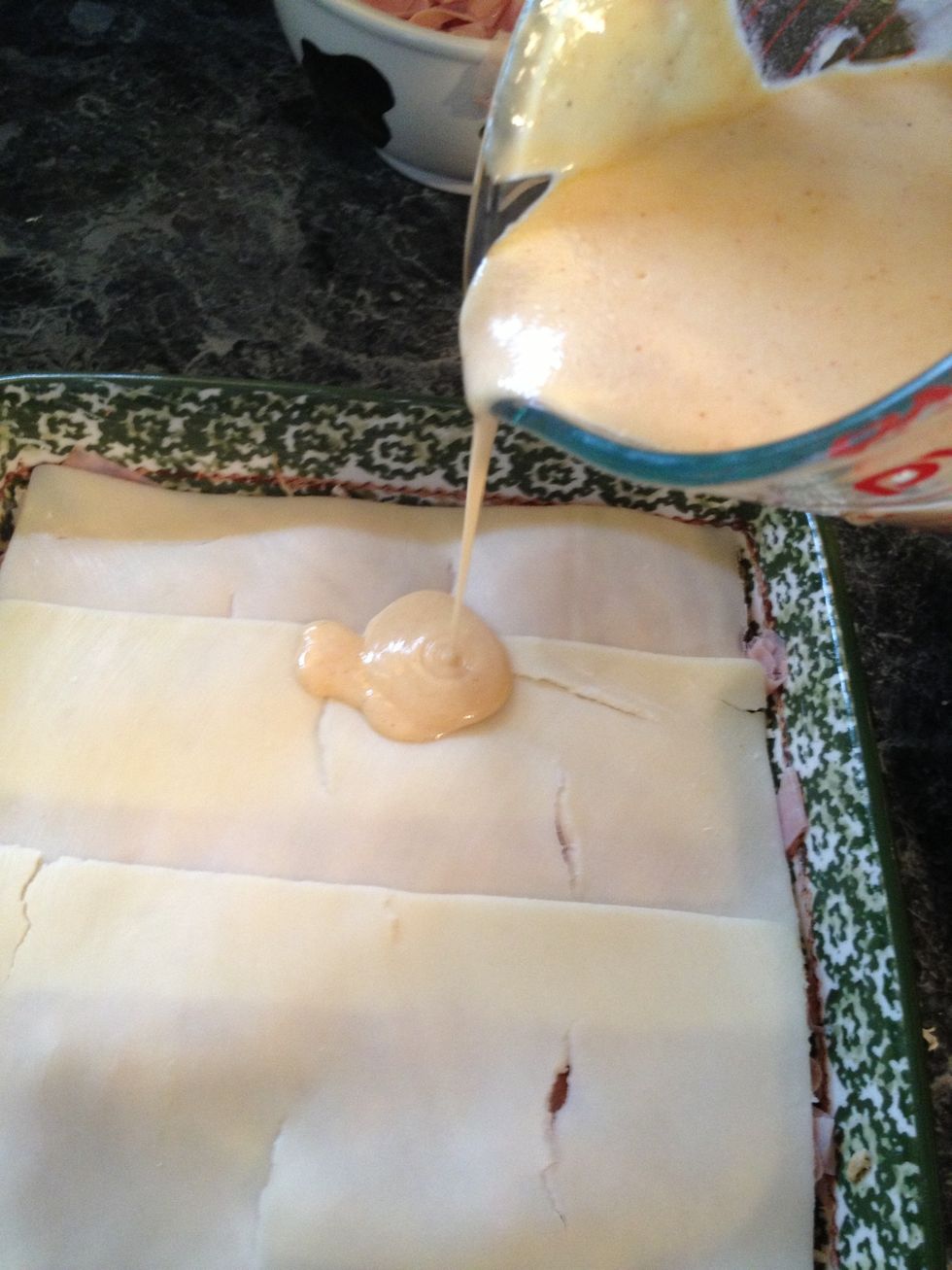 Pour the sauce over the cheese.
Now lets do the topping. Add butter to a pan and melt it. You can also do this in the microwave.
Add the Panko and stir it in well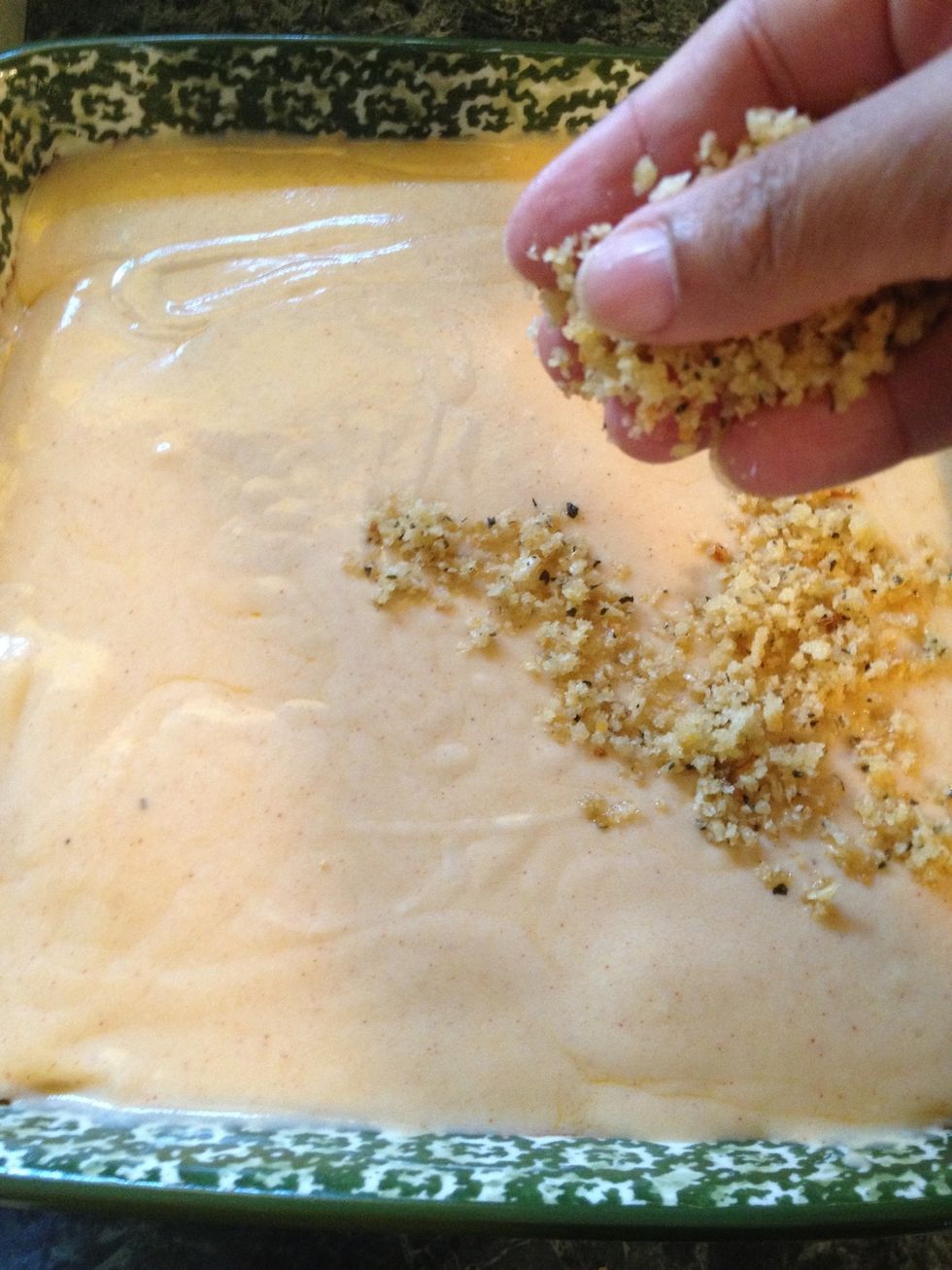 Sprinkle the topping all over the sauce.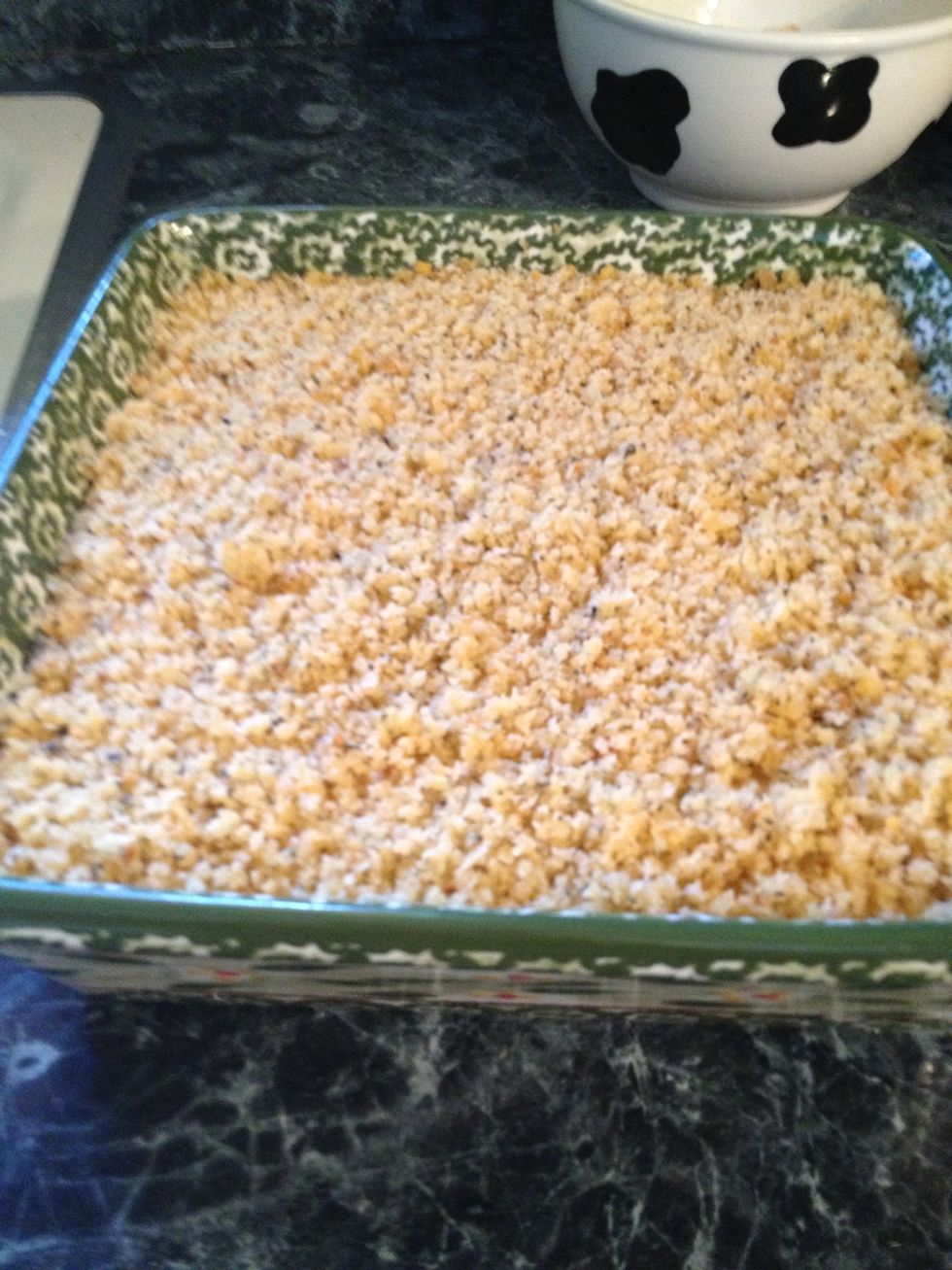 Now it's ready for the oven. Bake it uncovered in a 350 degree pre-heated oven until the topping is browned and the sauce is bubbly about 45 minutes or less depends on your oven.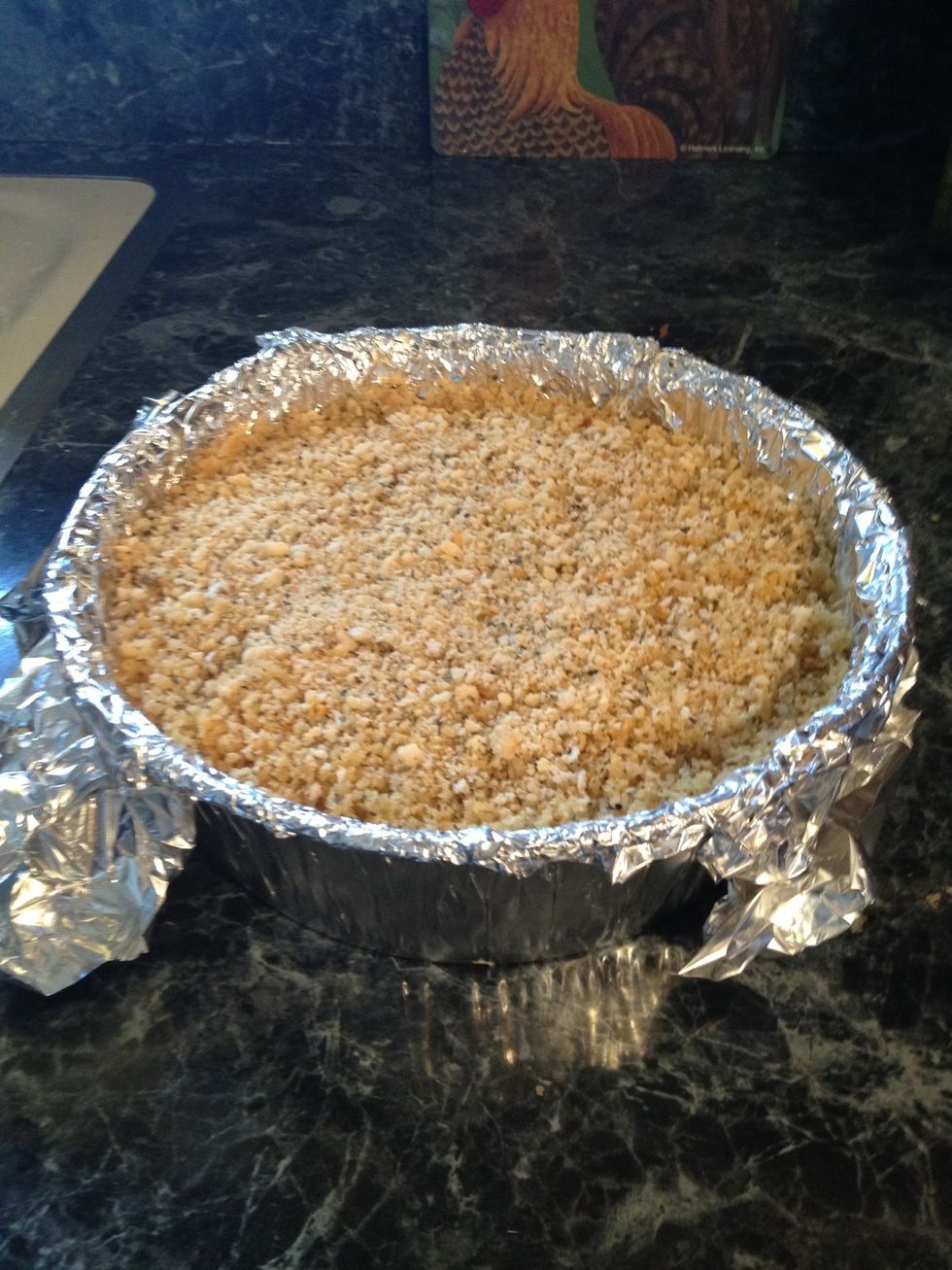 Hee hee..I have to feed my freezer.. For those lazy nights in the summer when i don't feel like cooking. You should too. I make double of everything.woohoo👏👏🙌
Yum, so creamy,rich ,tasty and ohhhh so good. I hope you try.👍👌🙏
1.0 Rotisserie chicken, meat shredded or cubed
1/2lb Honey ham ,thinly sliced
3/4lb Swiss cheese,thinly sliced
FOR THE SAUCE:
4.0Tbsp Butter
4.0Tbsp Flour
3.0c Whole Milk
2.0Tbsp Fresh squeezed lemon
Lemon zest of one lemon
1.0Tbsp Dijon mustard
1.0tsp Salt
1/2tsp Paprika
1/4tsp Pepper
FOR THE TOPPING:
5.0Tbsp Salted Butter
1/2c Italian style Panko bread crumbs