the most requested dish in my hubba-hubba's yummy kitchen! hope you enjoy HIS take on this traditional dish!
59
gather your supplies... get ready to make pure yumminess!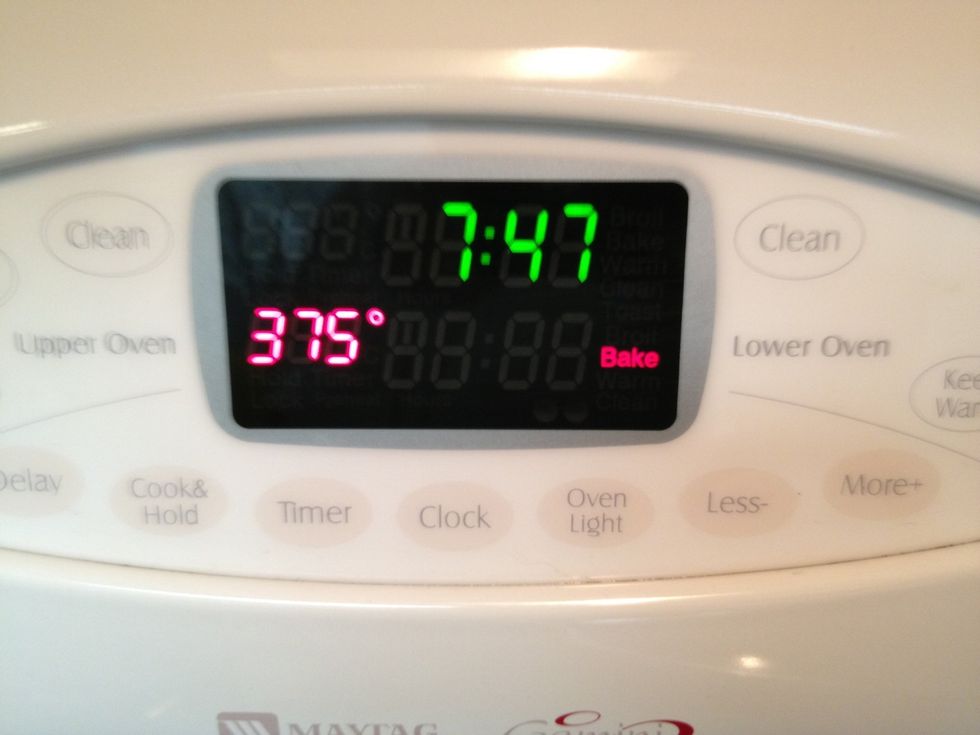 preheat your oven to 375 degrees Fahrenheit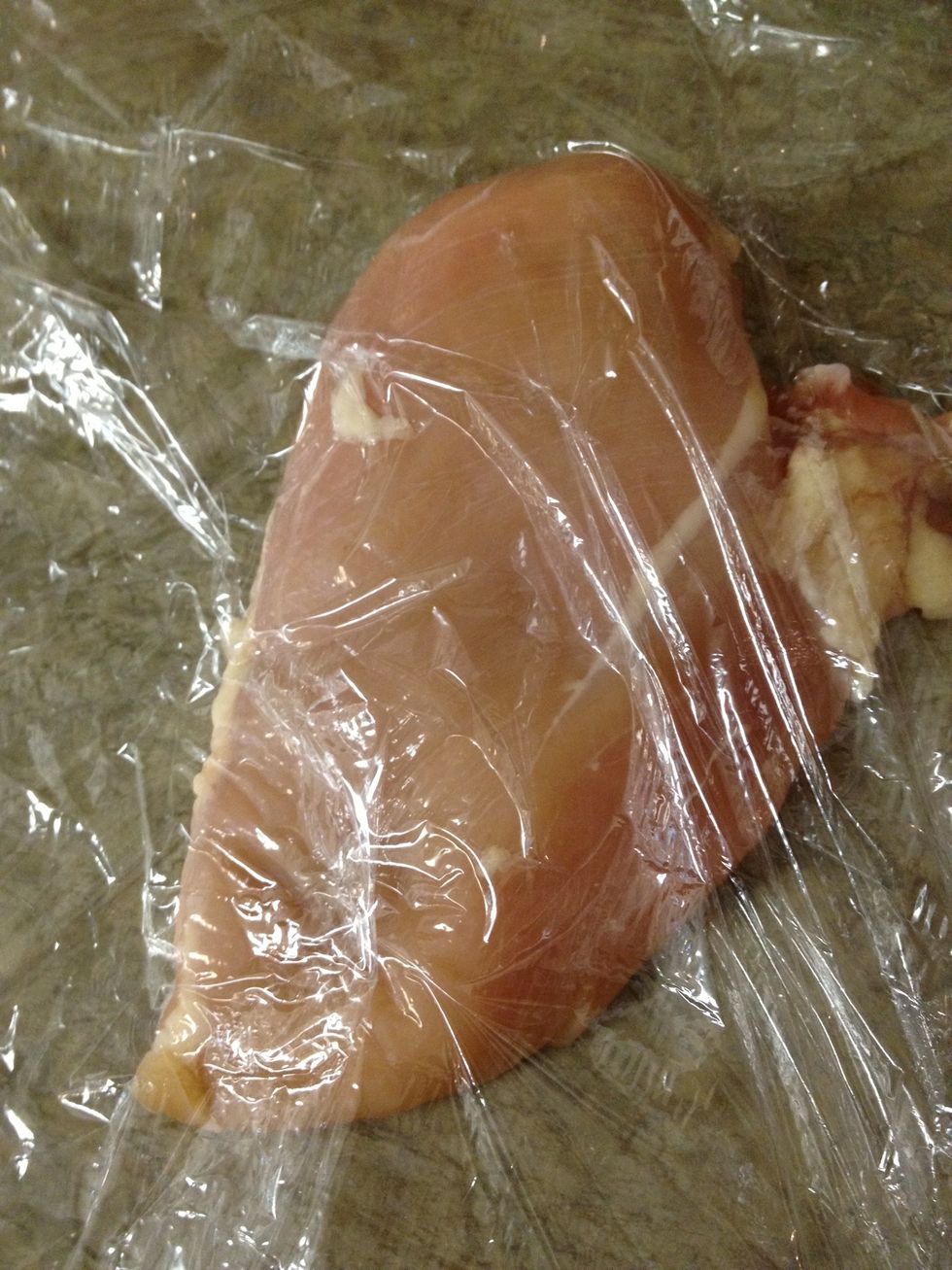 take a chicken breast and place it between two sheets of Saran Wrap.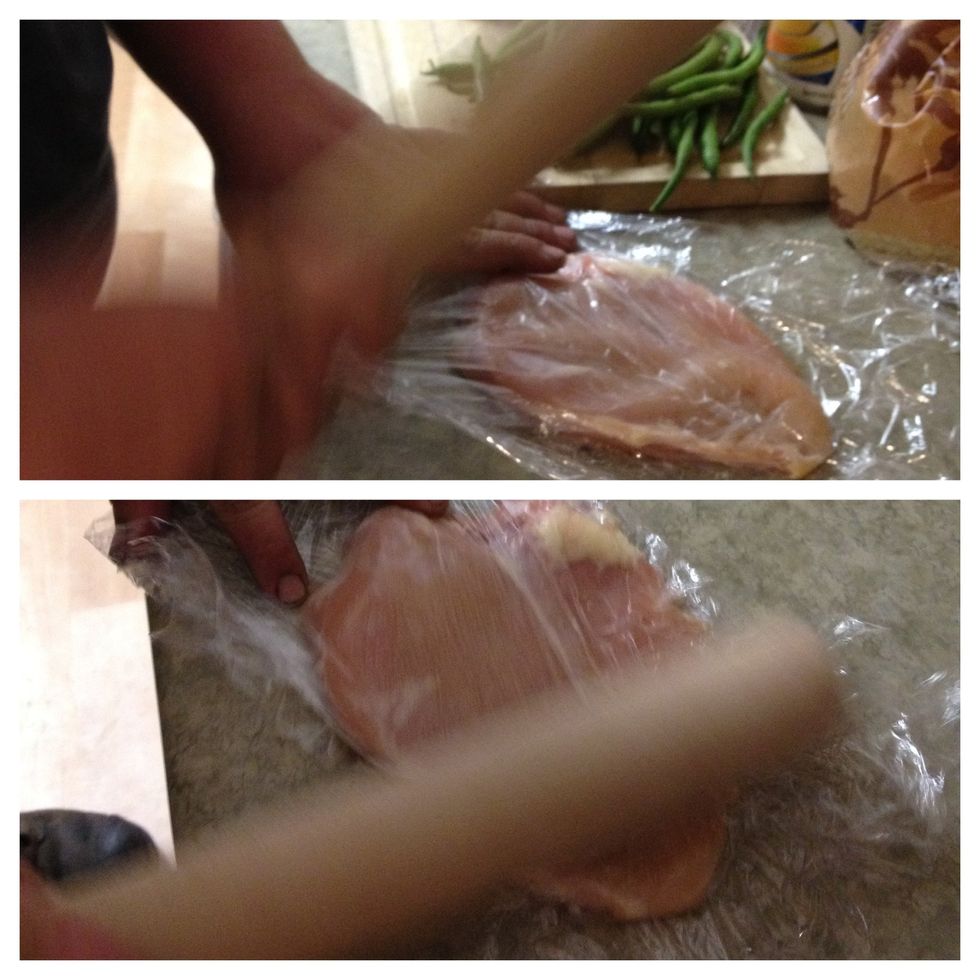 to tenderize the chicken, beat with a rolling pin. BEAT IT! when you're done, the chicken will be a bit flatter - better for rolling.
season with: pepper, salt, garlic,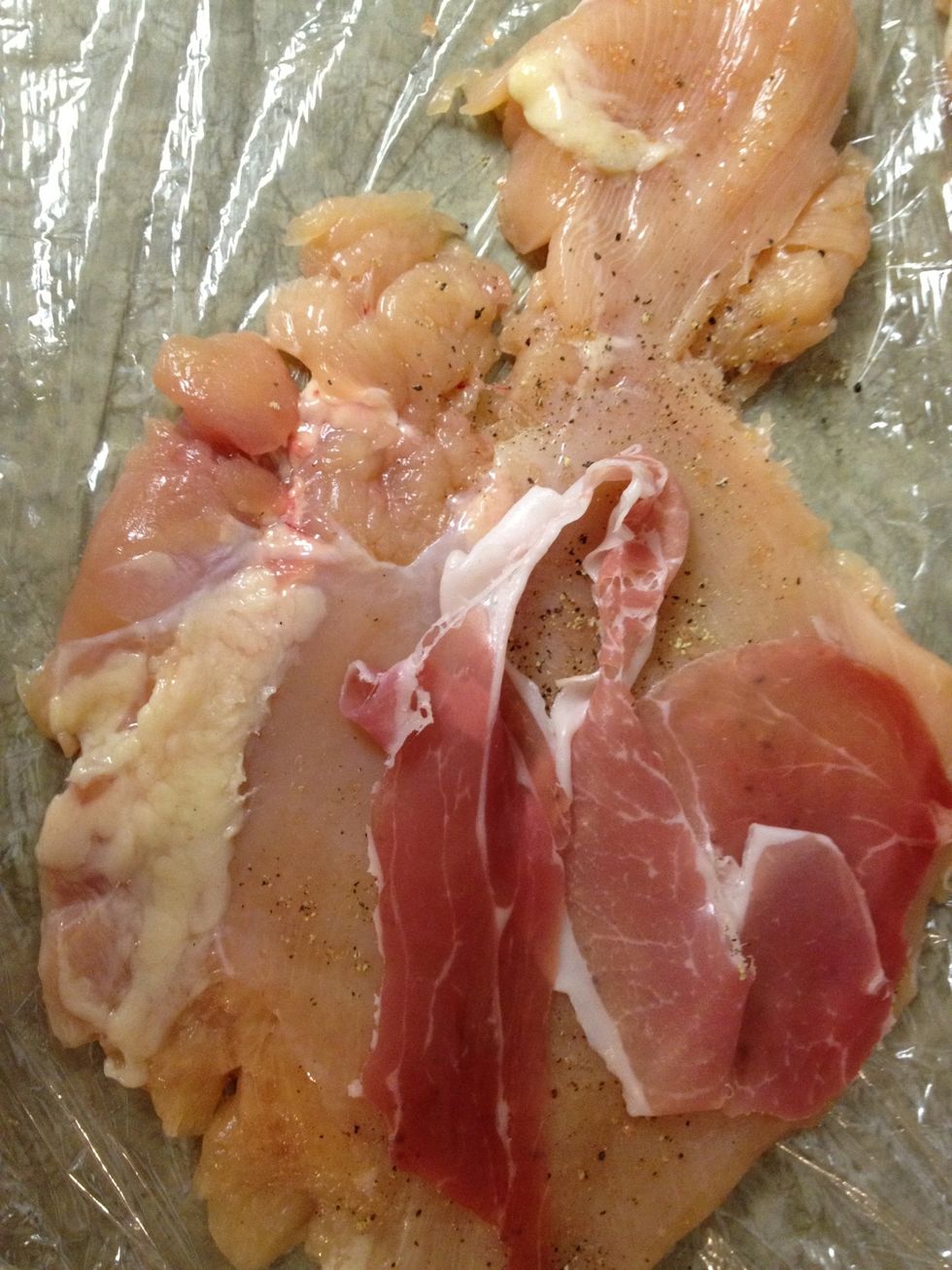 after the chicken is tender and flat, place a few slices of Prochuito gently over the top of the chicken.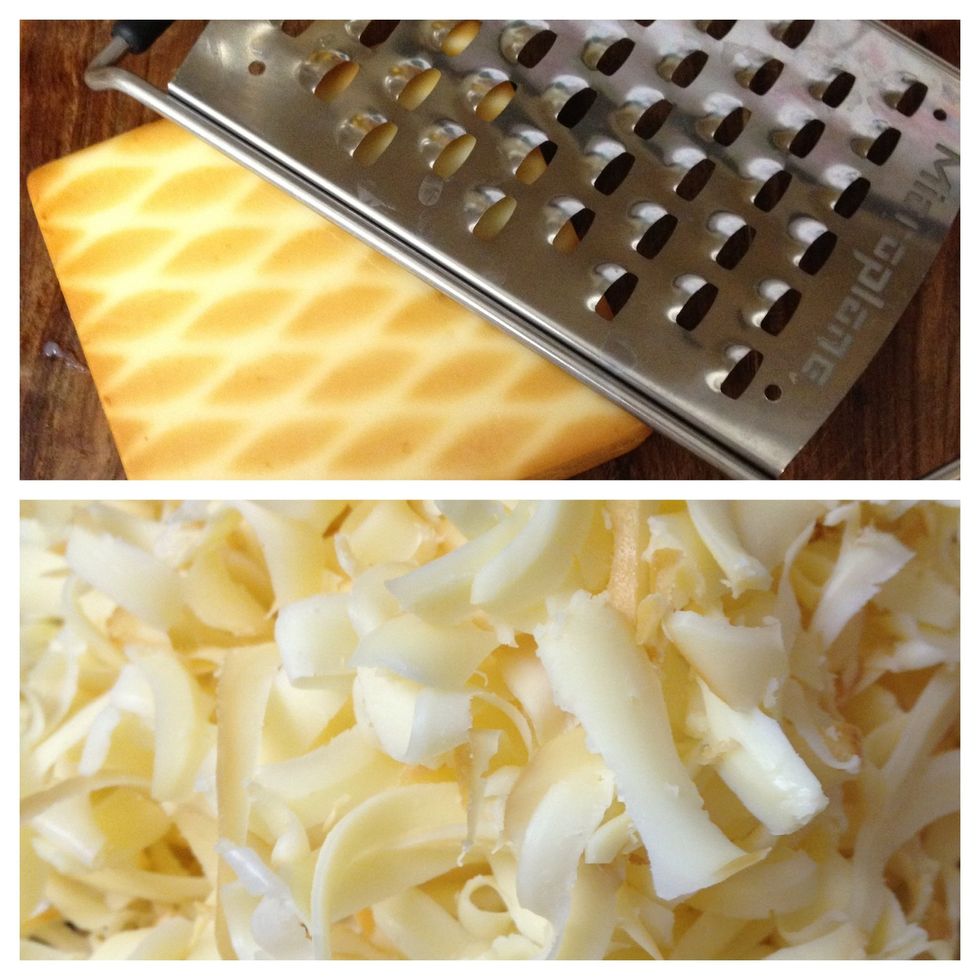 shred "the cheese from the nice side of the store." we use Gruyere cheese instead of bleu cheese, it's our preference, you can use which ever you like =)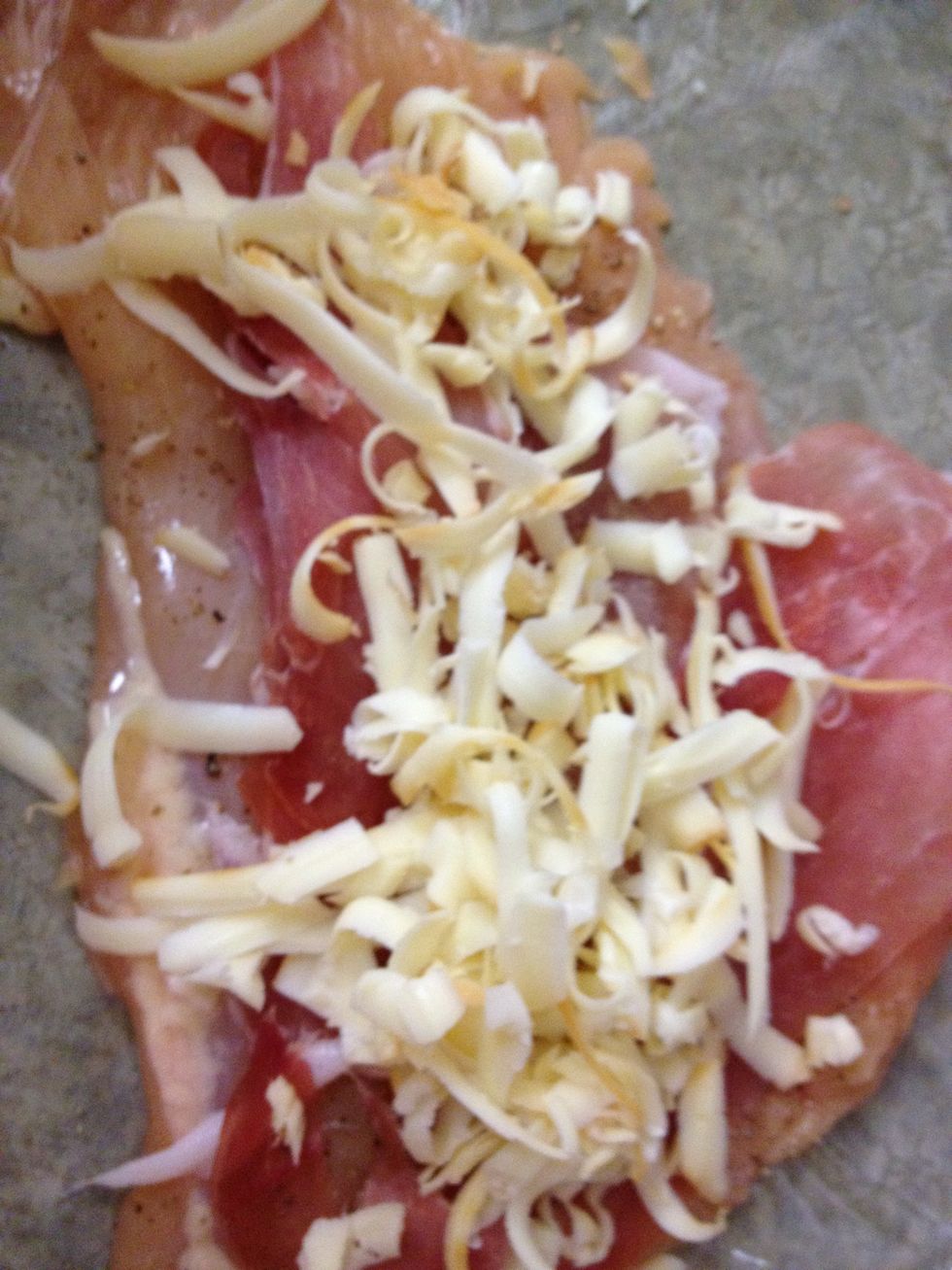 now, sprinkle the cheese on top of chicken & Prochuito.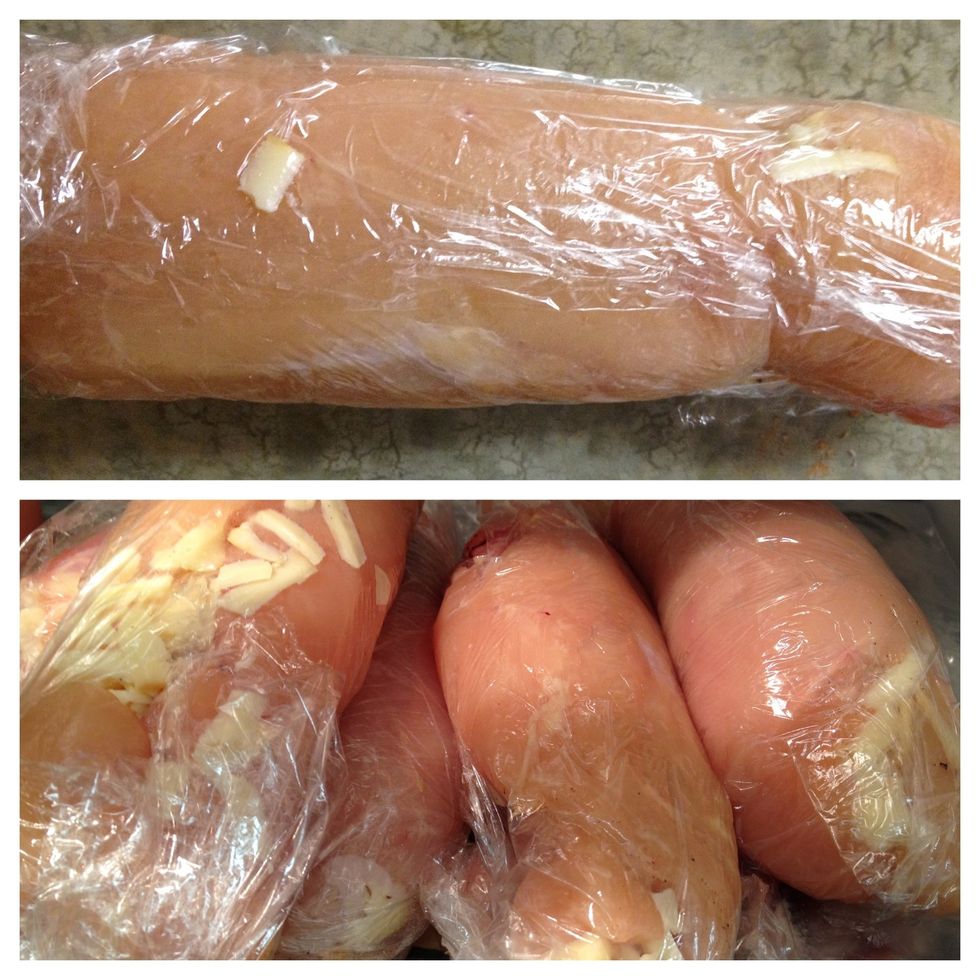 once all of the chicken breasts are tenderized, filled, and rolled, place them into the refrigerator to cool and maintain their form.
while chicken is refrigerating, scramble up a few eggs...
... throw some flour on your countertop!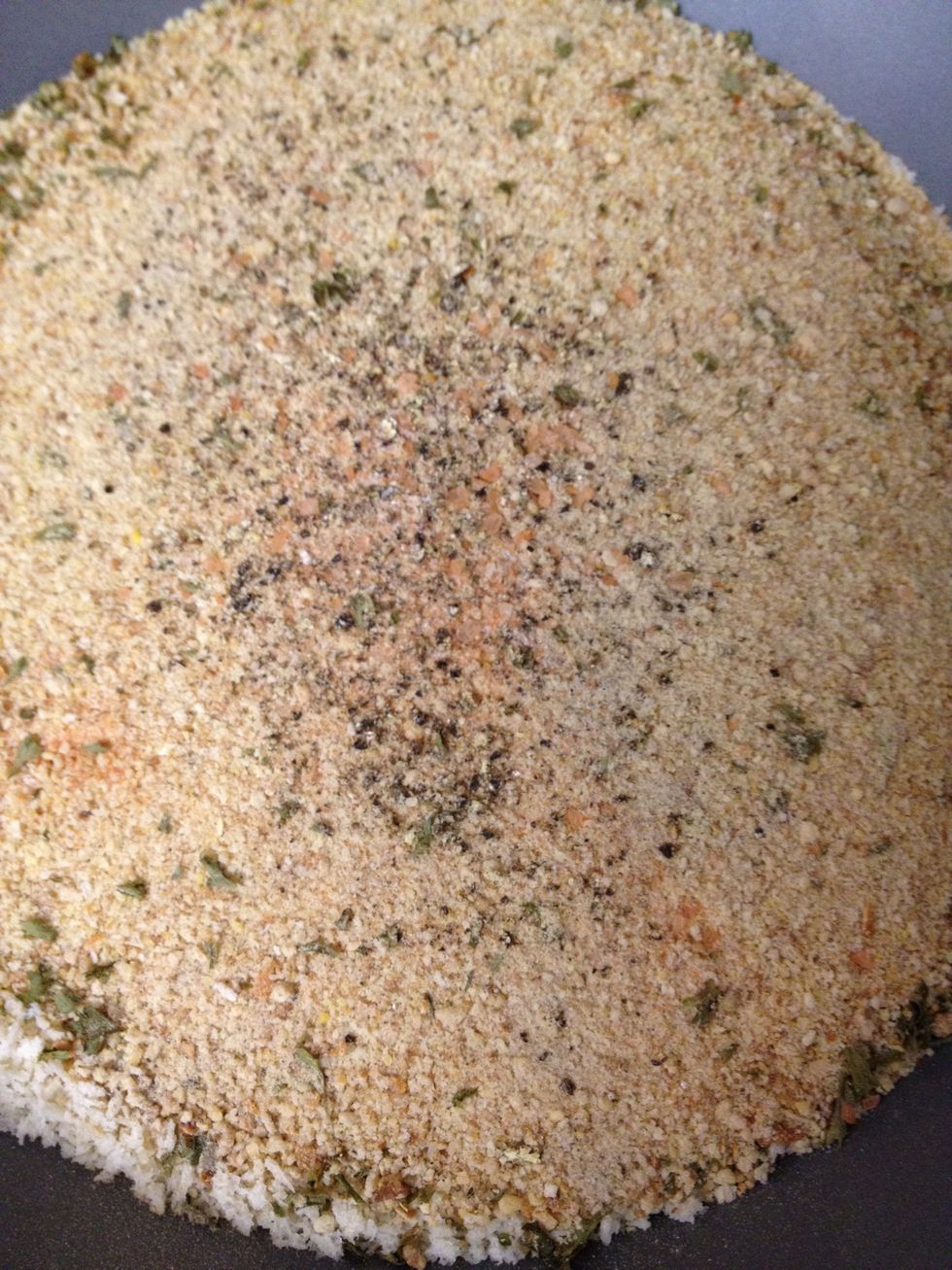 and empty some breadcrumbs into a bowl.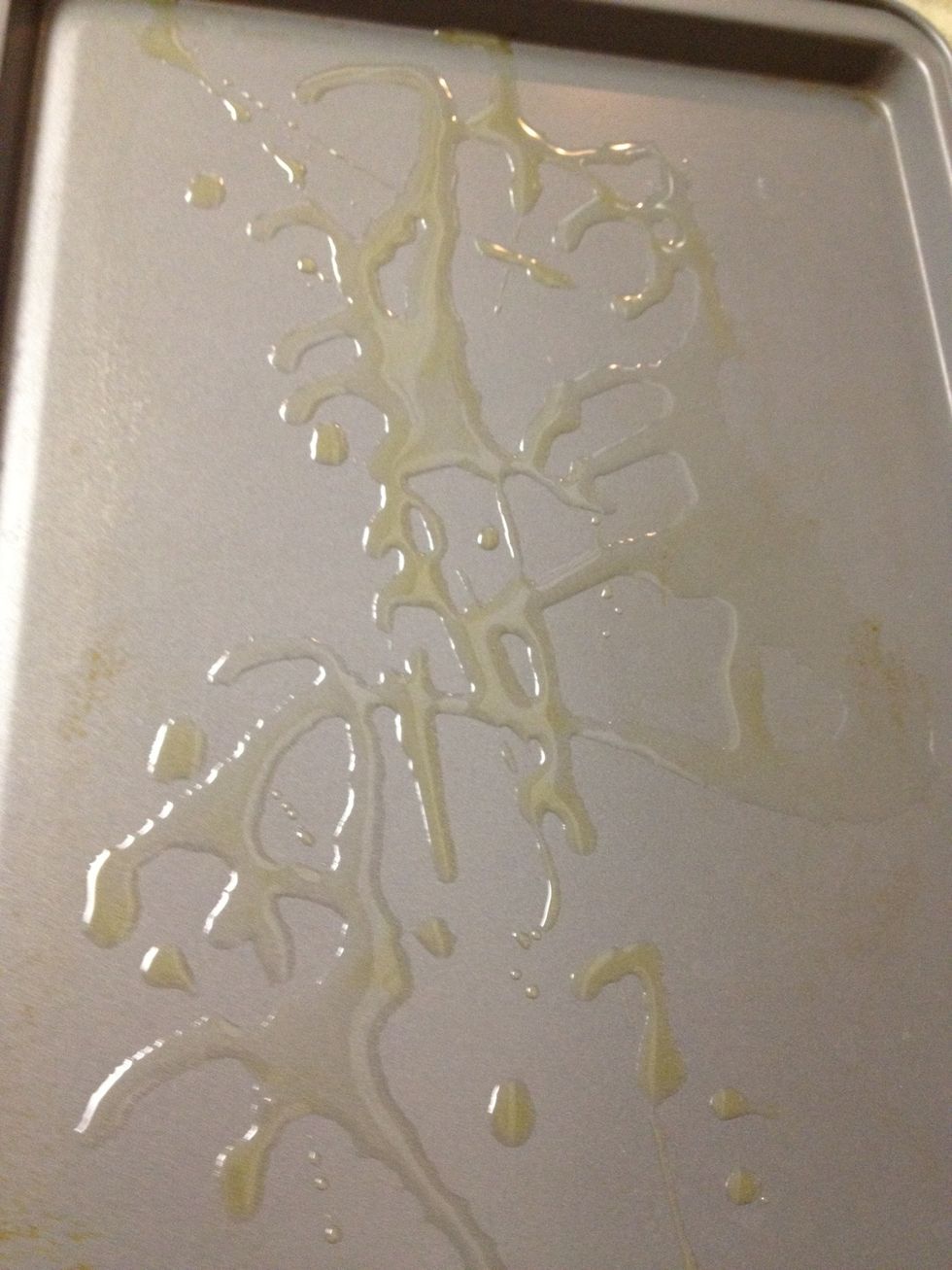 drizzle some oil onto a baking sheet.
leave the chicken in the refrigerator for about 15-20 minutes. my hubba & i graze on french bread and drinks while we cook, it usually takes just as long as preparing the dip and breadcrumbs, haha!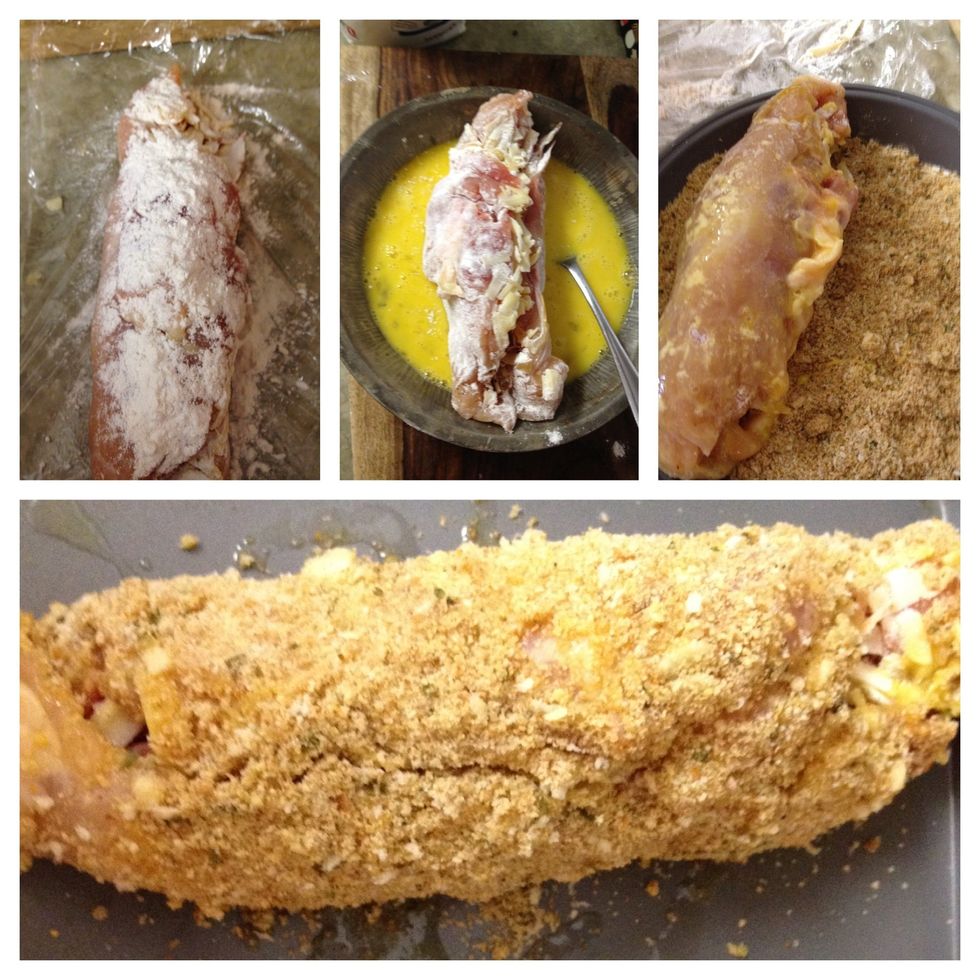 take the chicken out of the refrigerator: roll in the flour, than in the eggs, than in the breadcrumbs. when chicken is breaded fully (may take a couple rounds,) place on your oiled baking sheet.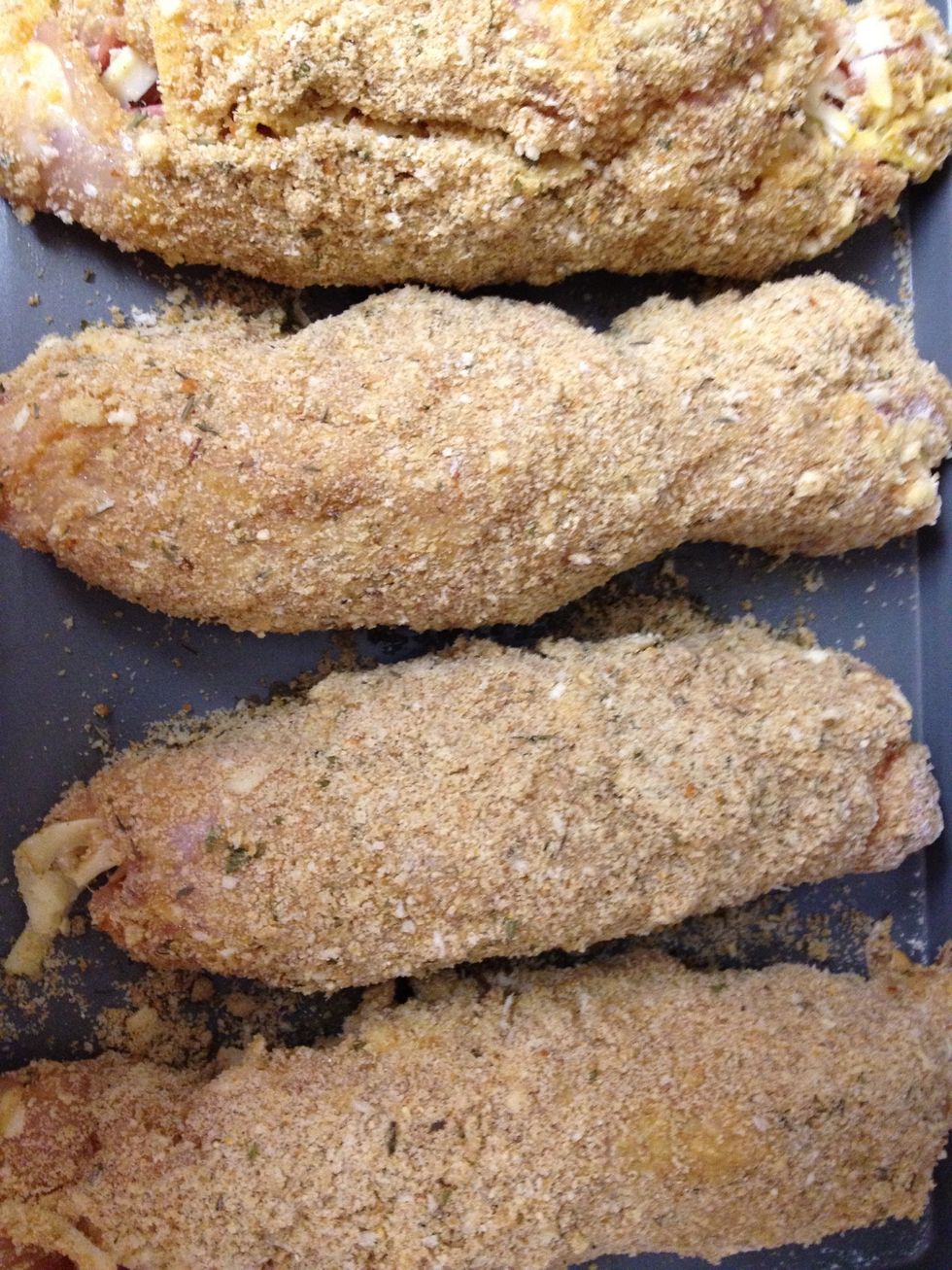 when all of the chicken breasts are filled, rolled, and breaded we put them in the oven for 20-30 minutes, or until chicken is cooked fully.
when you pull the chicken out, slice it width ways, place on a plate with some brown rice and green beans!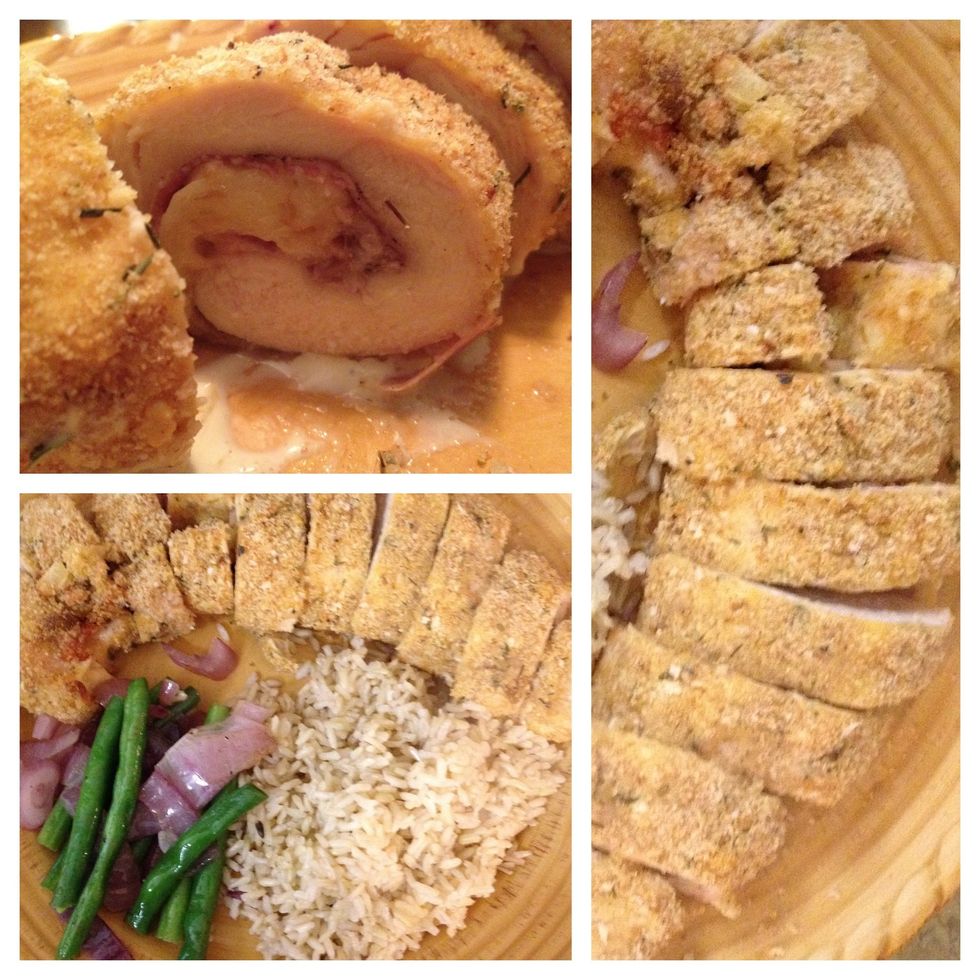 now eat the yumminess! this is one of our favorite meals to enjoy, we hope you enjoy it too!
Chicken Breasts
Gruyere Cheese
Panko Breadcrunbs
Eggs
Flour
Prochuito
Rolling Pin
Saran Wrap
Oil
Jessica Self
I'm a preschool teacher married to an auto mechanic. We share our lives with our two pups: Holley, our yellow lab, and Howard, the St. Bernard. \n<3