How to cook chicken, chorizo & chilli risotto
Cook Chicken, Chorizo & Chilli Risotto
2245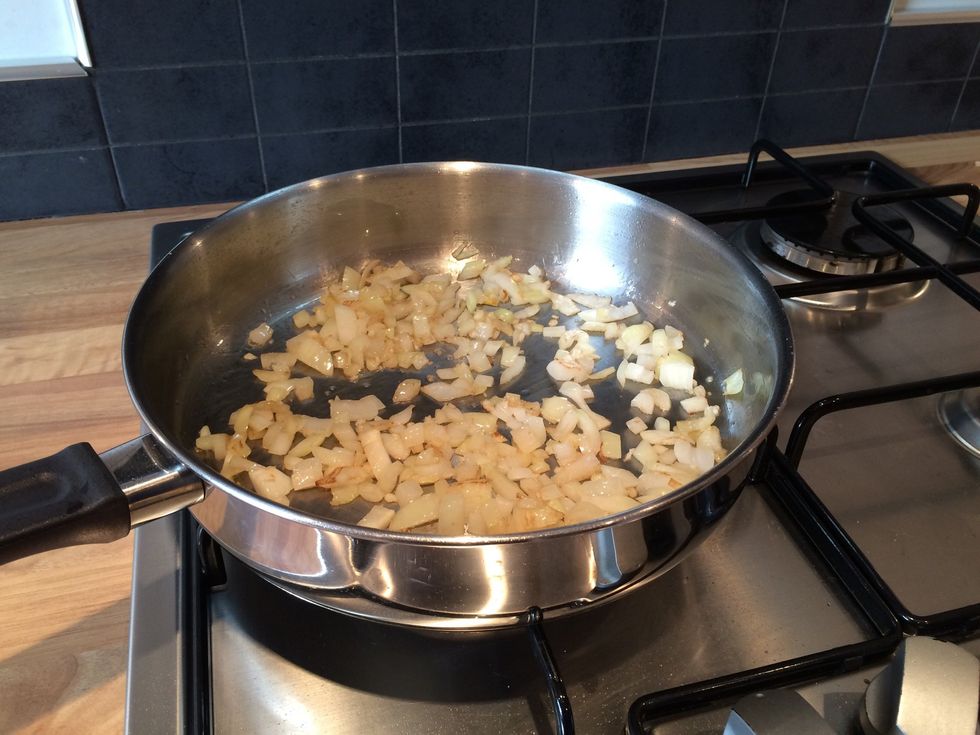 Heat the oil in a large pan and fry the onions and garlic until slightly browned.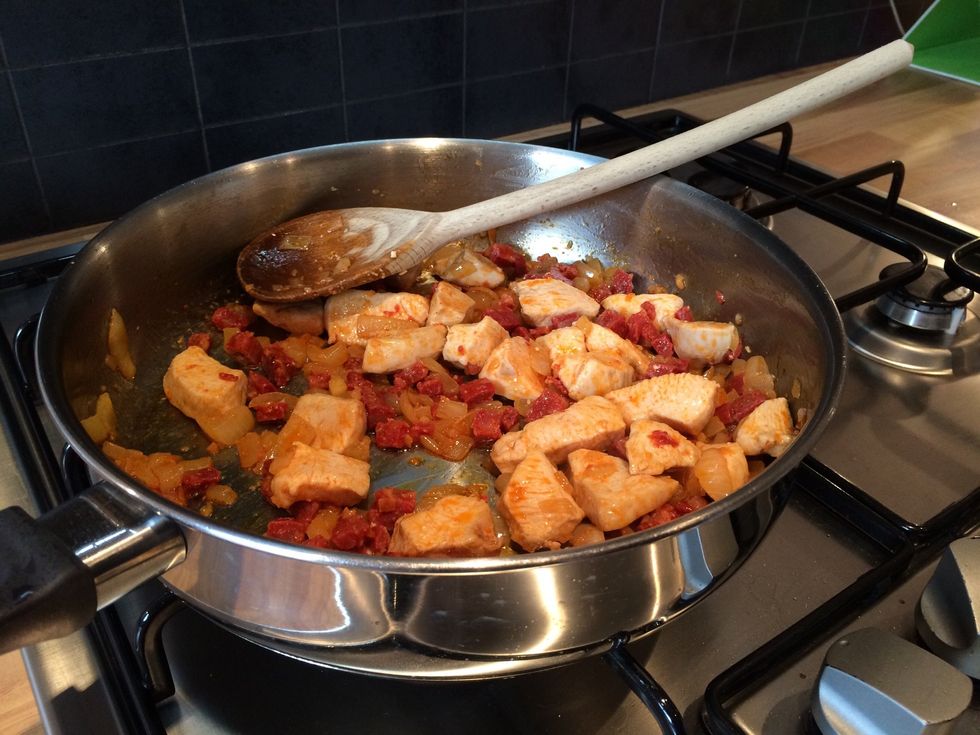 Add the chicken and chorizo until chicken is opaque and chorizo release its juices.
Add the chilli flakes and fry for another minute.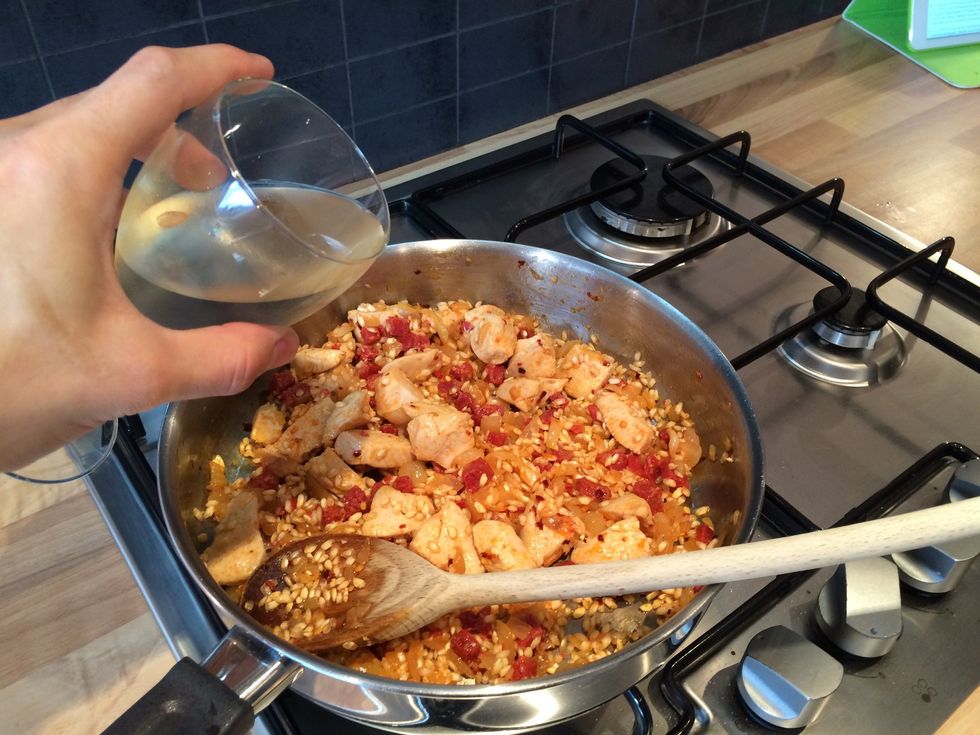 Stir in the rice until coated and hot, then pour in the wine.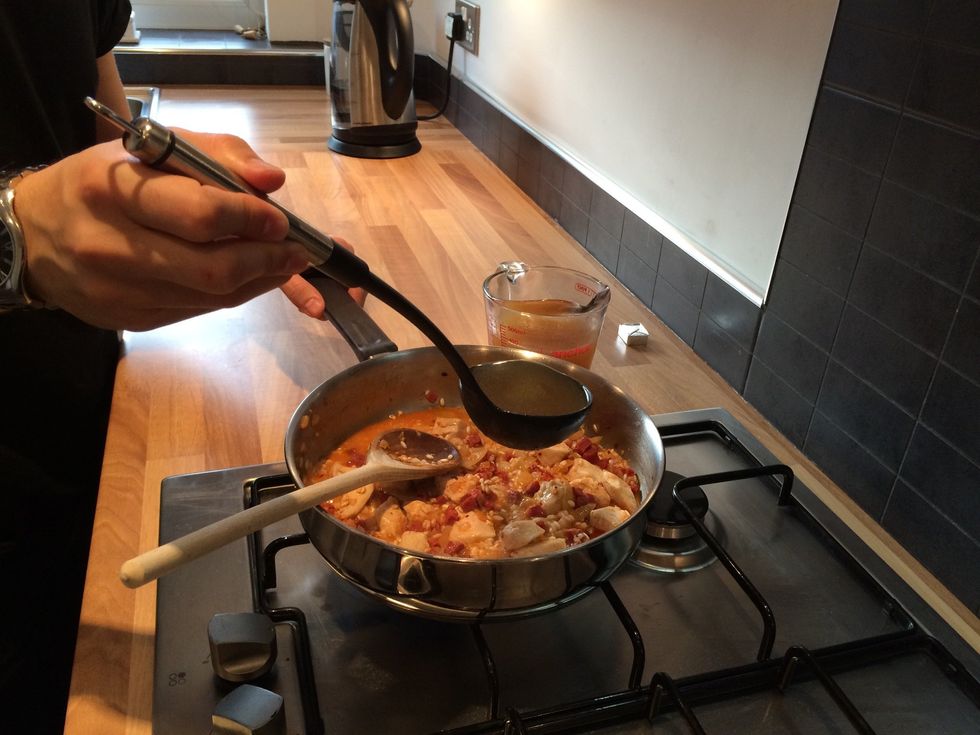 Pour a ladle of stock into the mixture, simmer until reduced, and repeat until the rice is cooked but still with a little bite.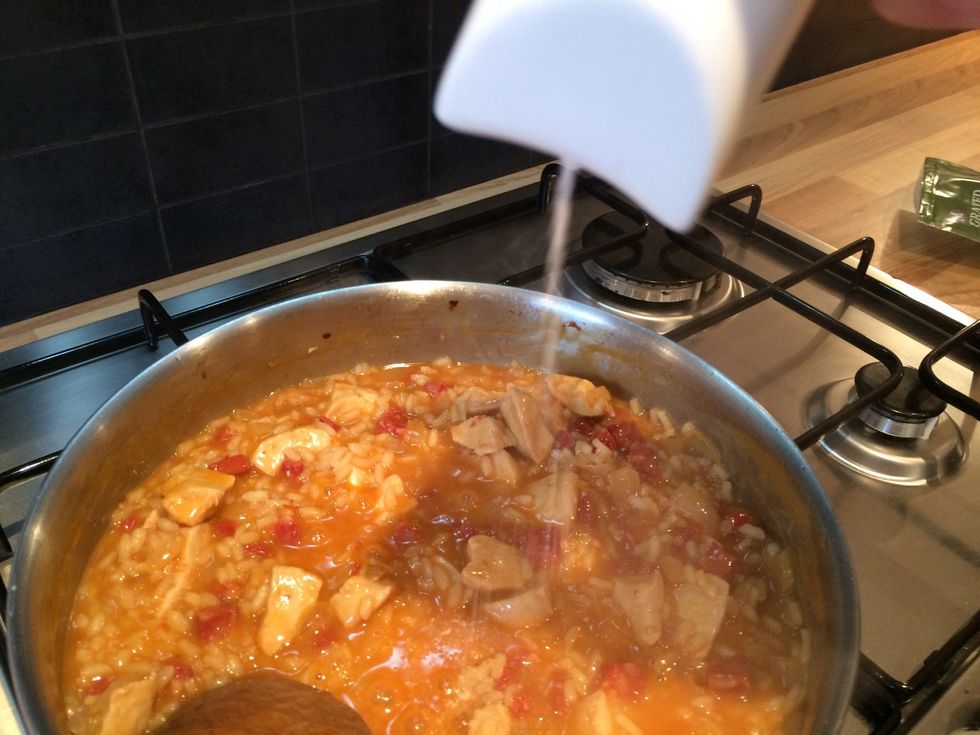 Season with salt, pepper and oregano.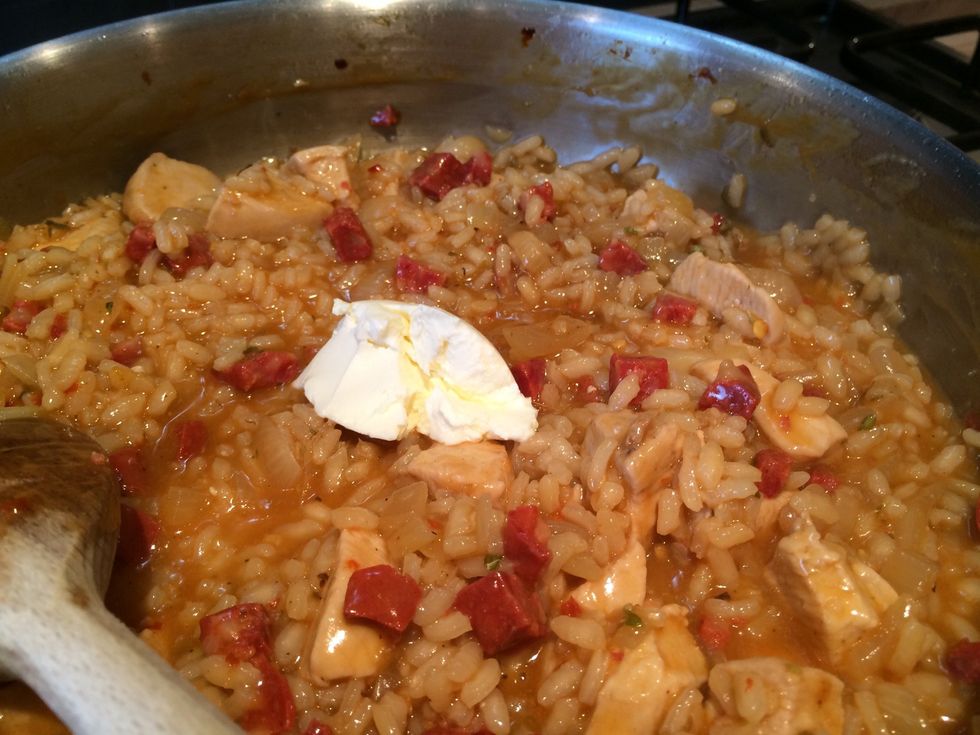 Take off the heat and add the marscarpone and stir in.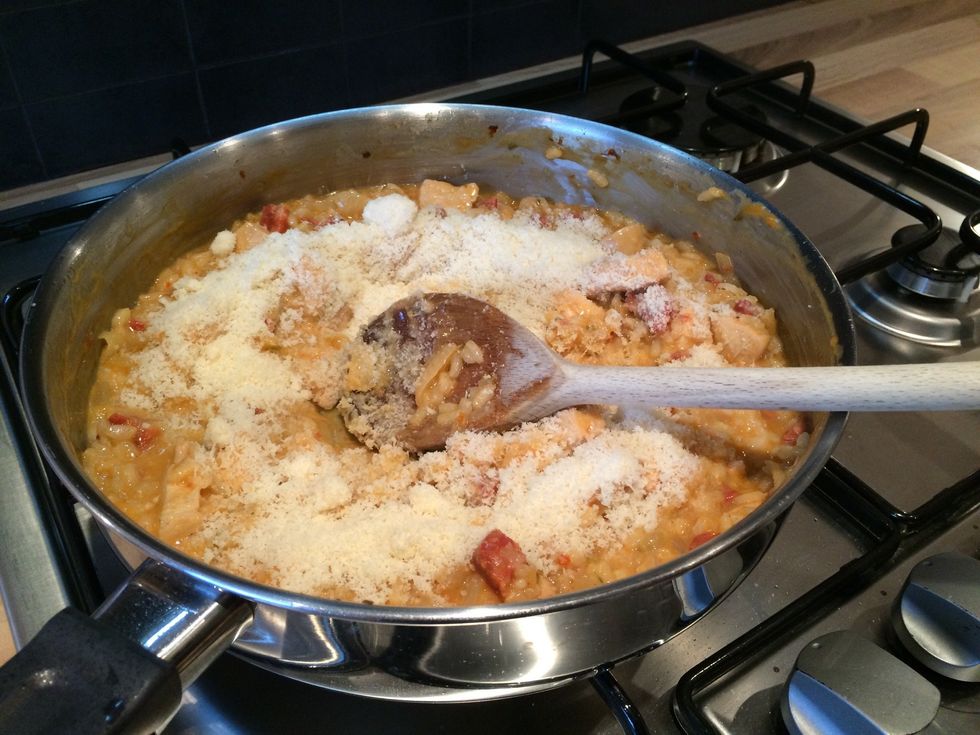 Stir in the parmesan.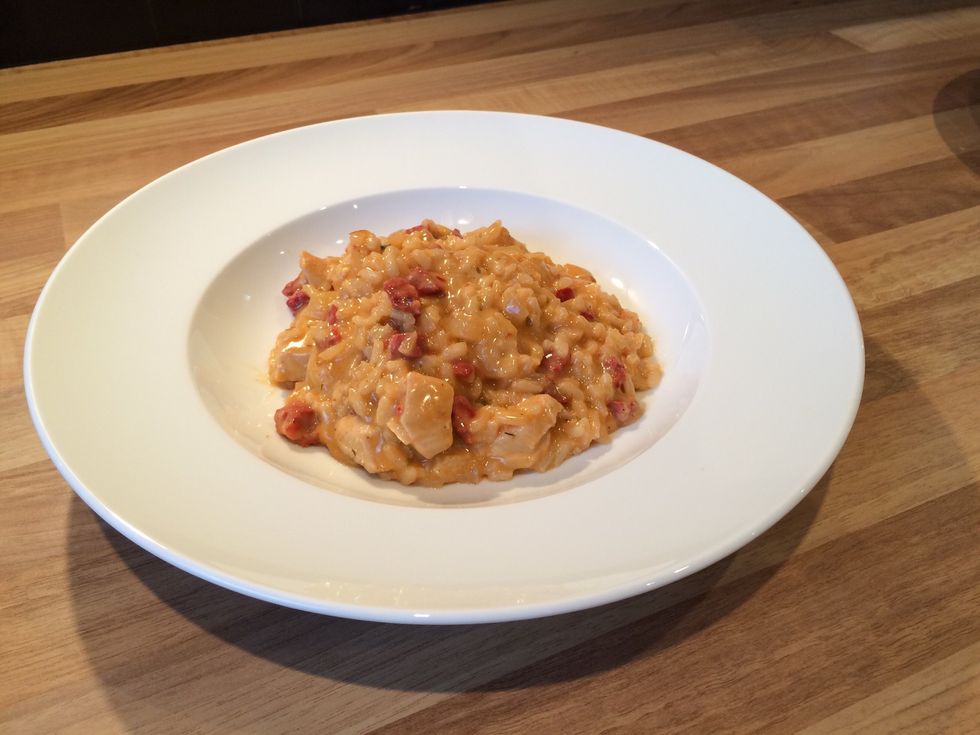 Serve and enjoy!
125.0 Arborio rice
1/2 Onion (chopped)
1.0 Garlic clove (crushed)
200.0g Chicken (cut into cubes)
70.0g Chorizo (diced)
1/2Tbsp Marscarpone
50.0g Parmesan (grated)
1.0Tbsp Olive oil
1/2tsp Red chilli flakes
1.0c White wine
700.0ml Chicken stock
Oregano
Salt
Pepper
Colin Stewart
23 year old graphic designer from Aberdeen, Scotland—who also loves cooking and boxing.