Chicken chili that packs just as much flavor as beef chili.
13
Add the extra virgin olive oil in a large cast iron Dutch oven and heat on medium high heat. Add onions and cook until translucent.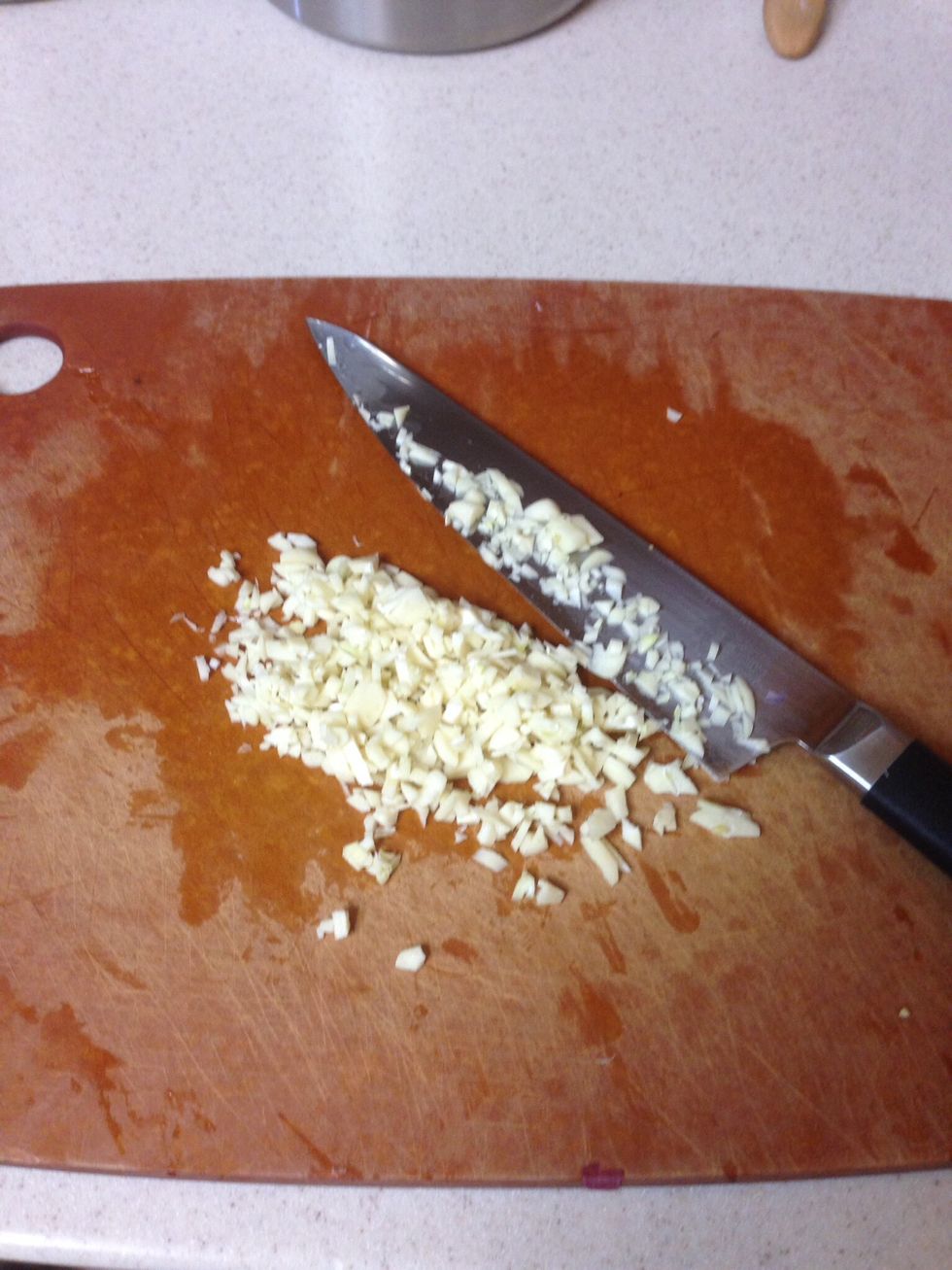 Chop the garlic.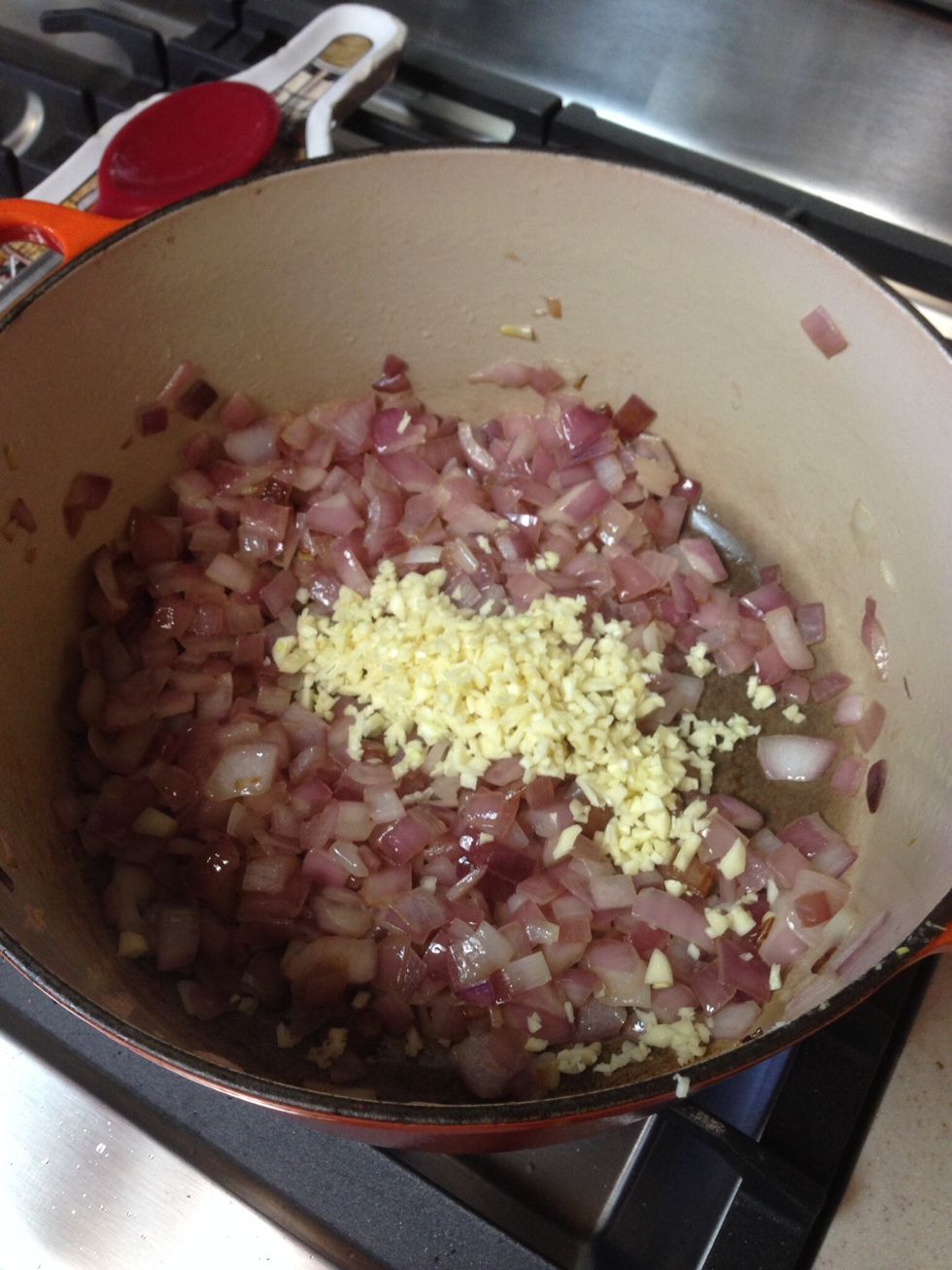 Add the garlic to the pan.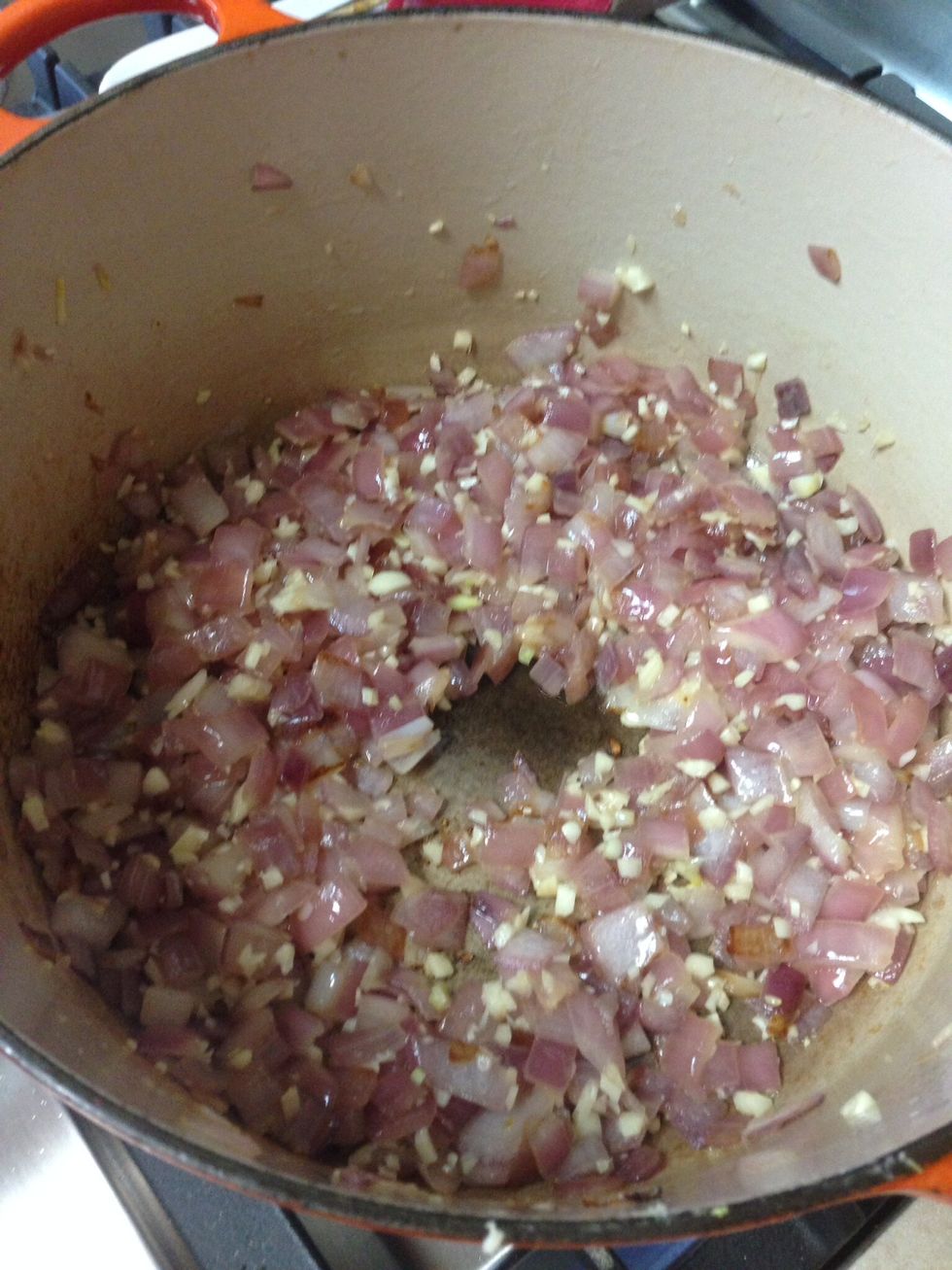 Cook onions and garlic till fragrant. Approx 5 minutes.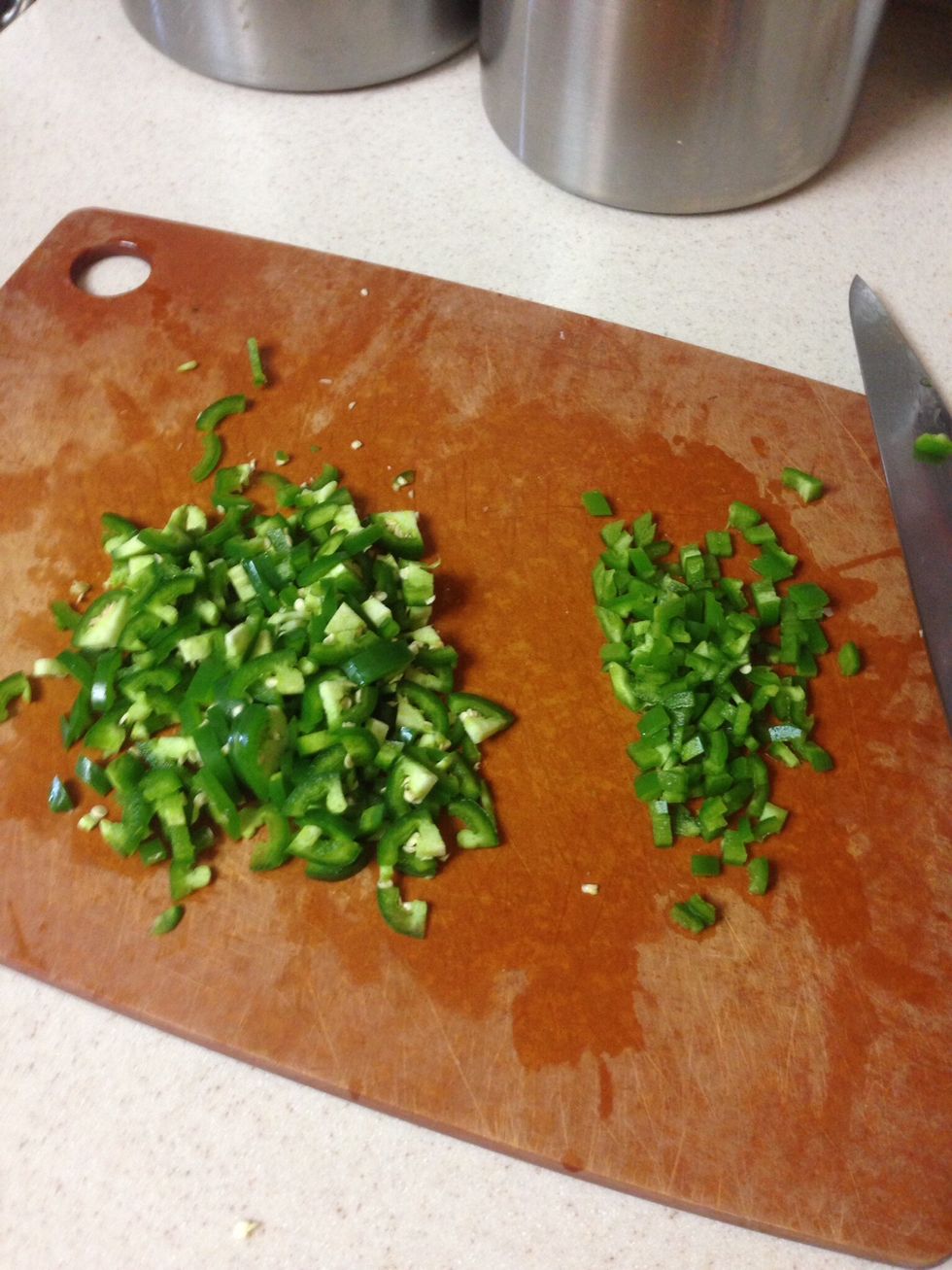 Chop two of the jalapeños into a small dice with the seeds and one without seeds. (If you want the spice on the mild side remove seeds from two or all three peppers and rinse under water before)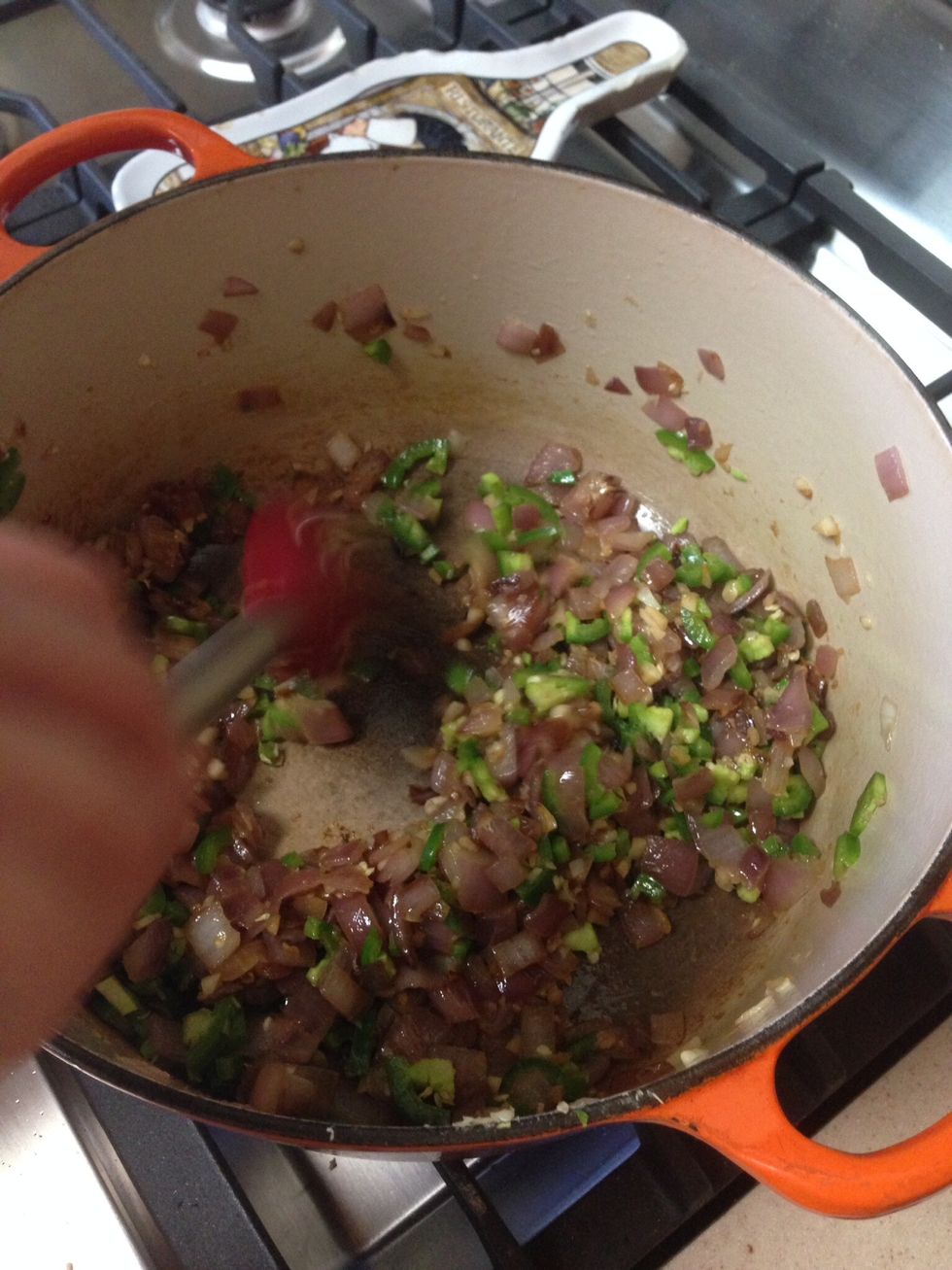 Add chopped jalapeños to pan. Stir in and cook for about 2 minutes.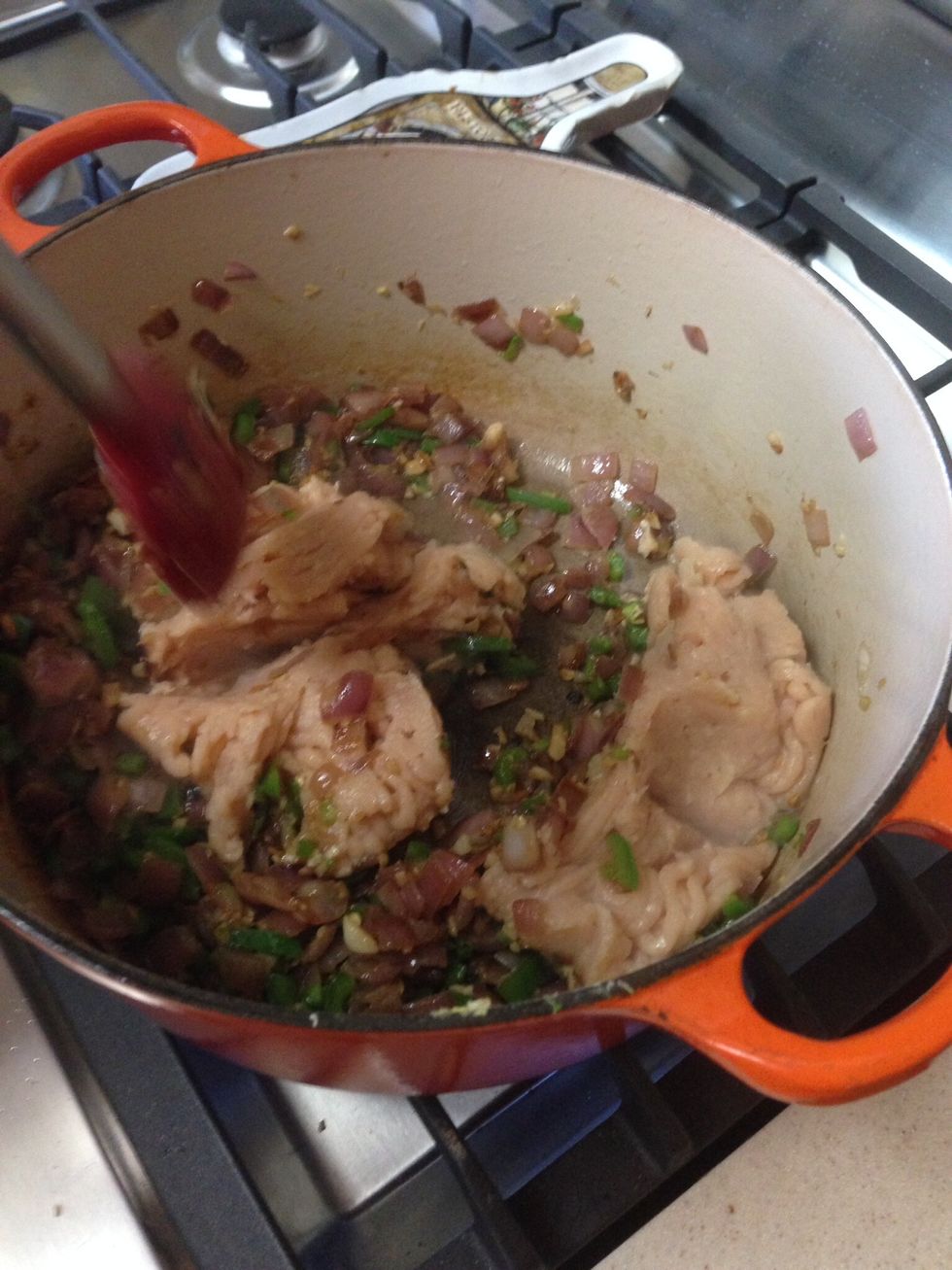 Add ground chicken to pan. Stir to break up and incorporate with the aromatics.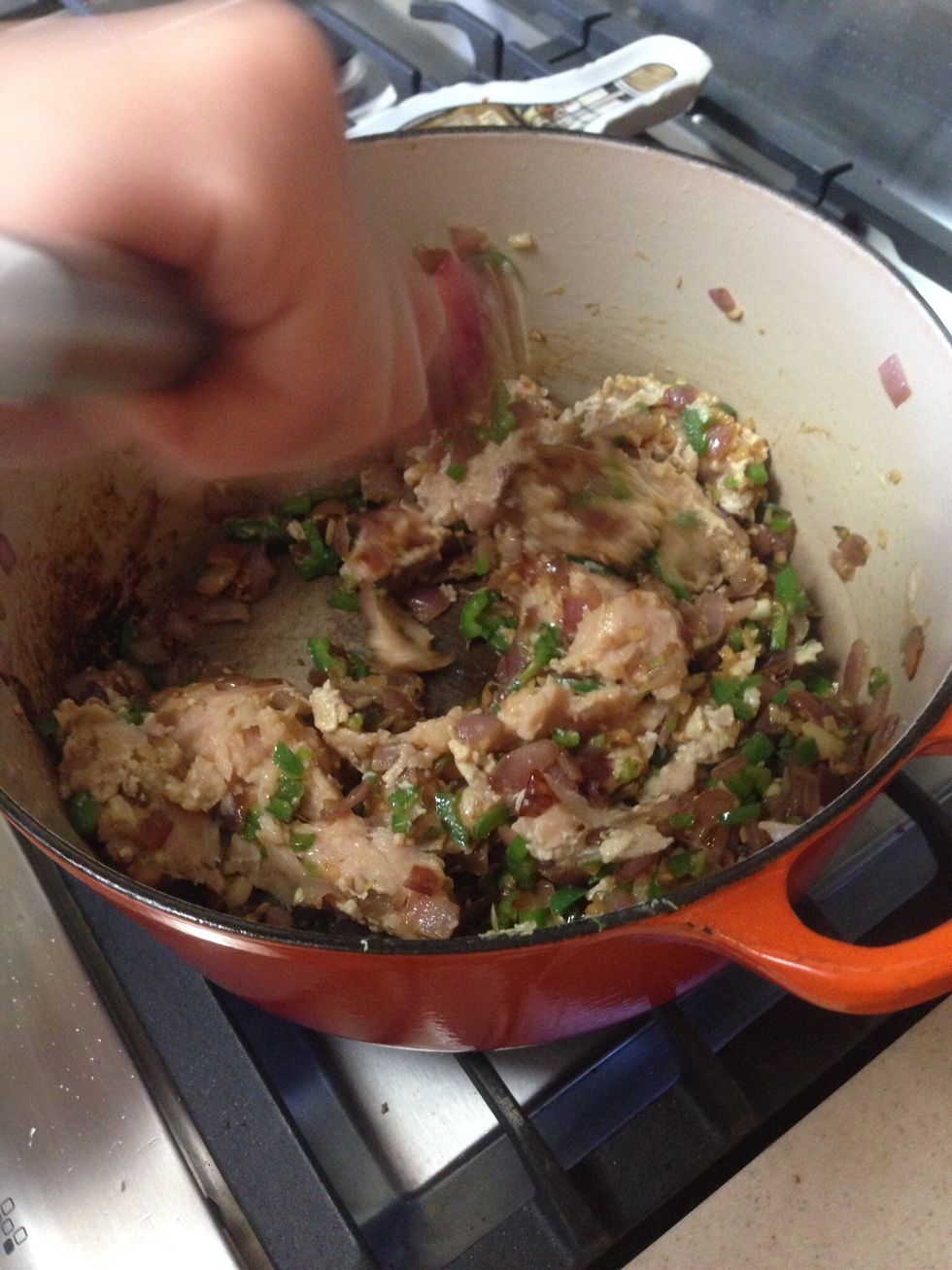 Make sure to break up the lumps of the chicken to evenly distribute. (A Potato masher works great for this purpose)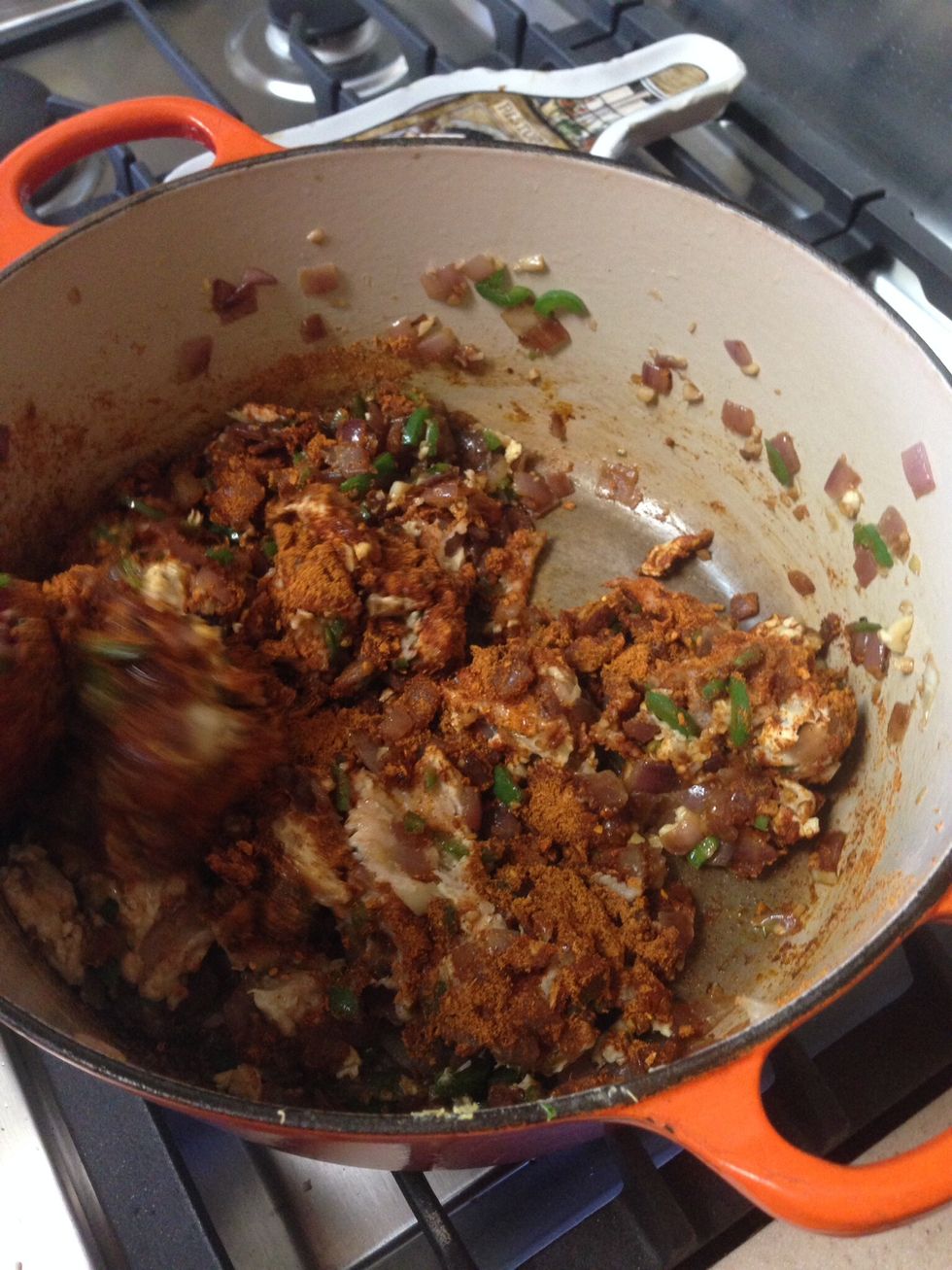 Add both packets of taco seasoning to pan. Stir to incorporate. Once the seasoning is well mixed with the chicken, cover and cook at medium heat for about 5-10 minutes.
Uncover the pan and Add the bottle of Sierra Nevada and cook till liquid is reduced slightly. Approx 5-7 minutes.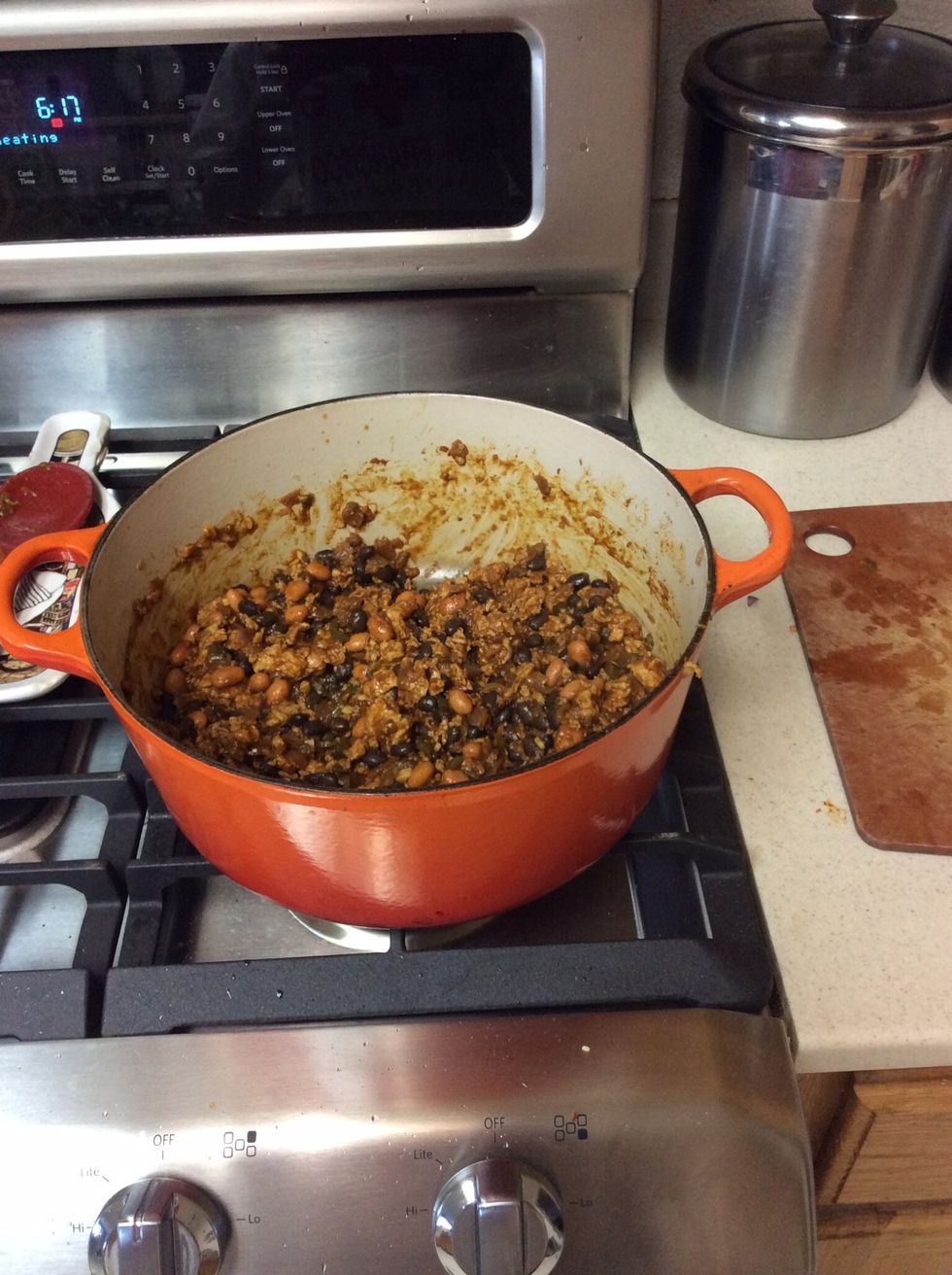 Add both cans of black and pinto beans. (Be sure to pour out the beans into a large mesh sieve and rinse under water before adding to pan).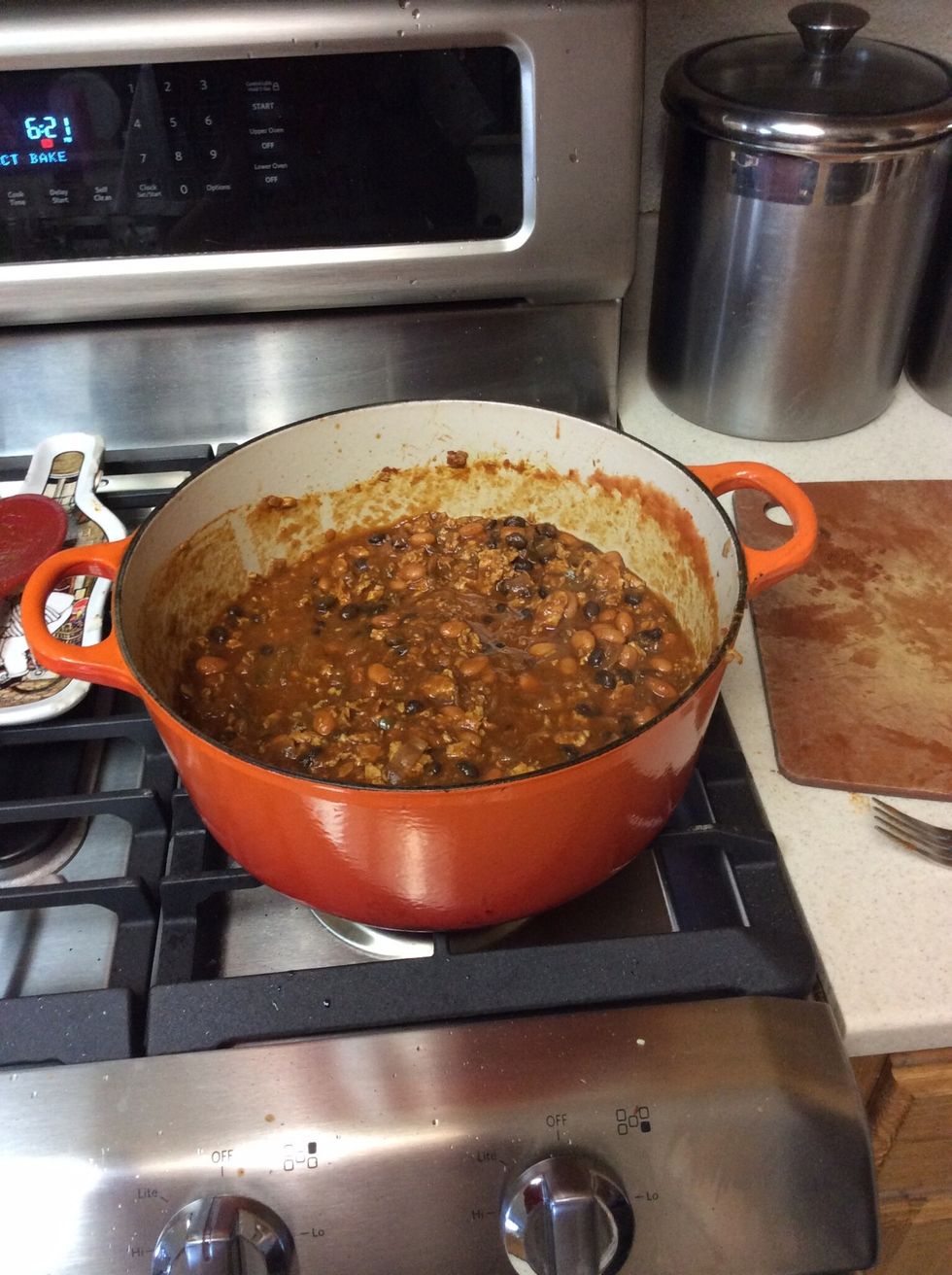 Add the can of tomato sauce. Stir to incorporate. The chili should be fairly liquid at this point. If it seems on the thicker side add chicken stock or more beer.
Preheat oven to 300 degrees. Place the Dutch oven covered in the preheated oven (convection is preferred but not required). Cook for one hour.
Remove from oven. Uncover and stir. The chili should be nice and thick at this point. Taste and adjust salt and pepper to taste.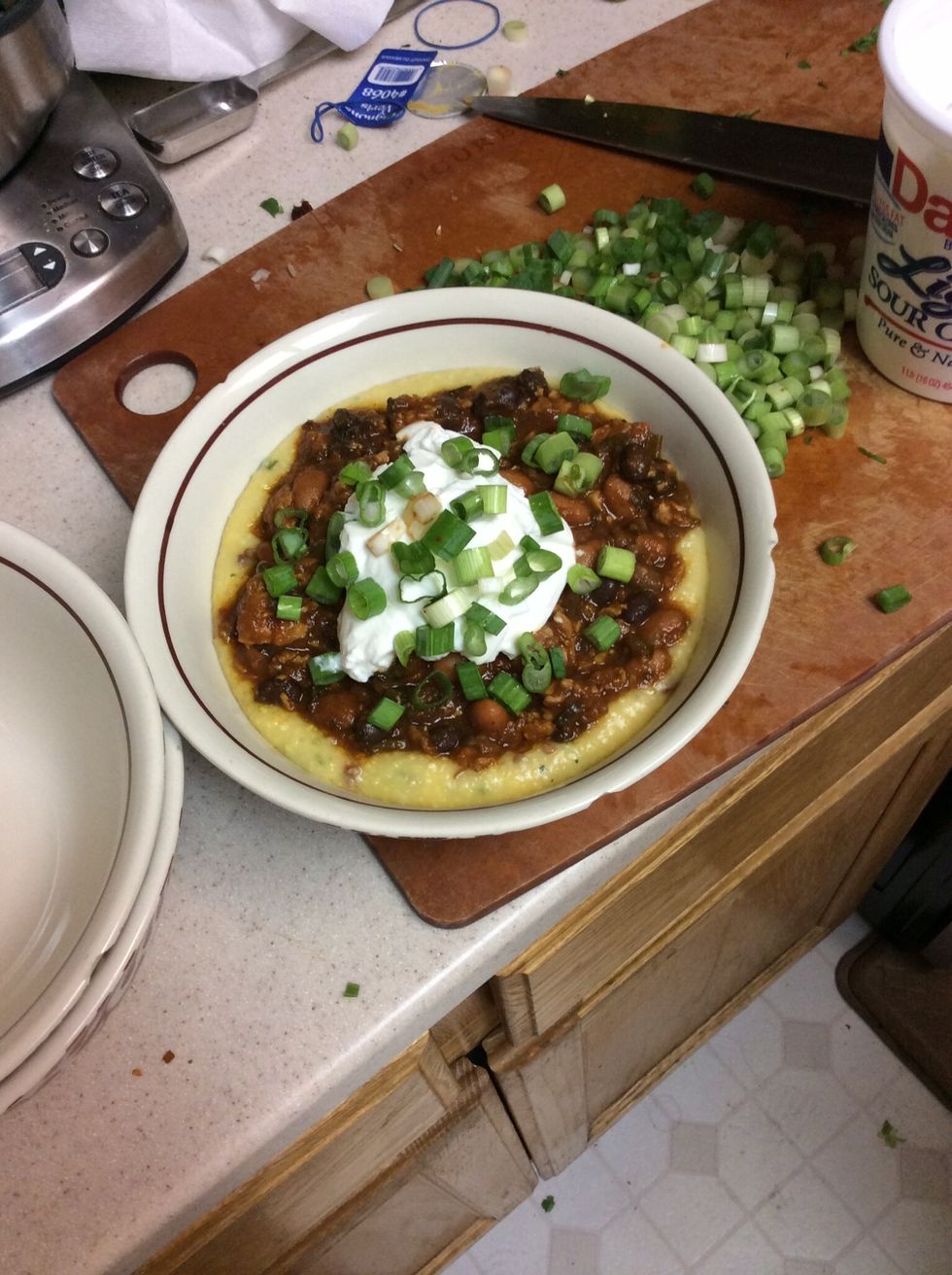 Serve over creamy chipotle cilantro polenta, topped with sour cream and chopped scallions.
1/2Tbsp Extra virgin olive oil
2.0 Red onions
1.0tsp Salt
1.0tsp Black pepper
8.0 garlic cloves
3.0 Jalapeños
1.0lb Ground chicken
2.0 Lawry's hot taco seasoning
1.0 Can tomato sauce
1.0 Can of black beans
1.0 Can of pinto beans
1.0 Bottle of Sierra Nevada porter beer.