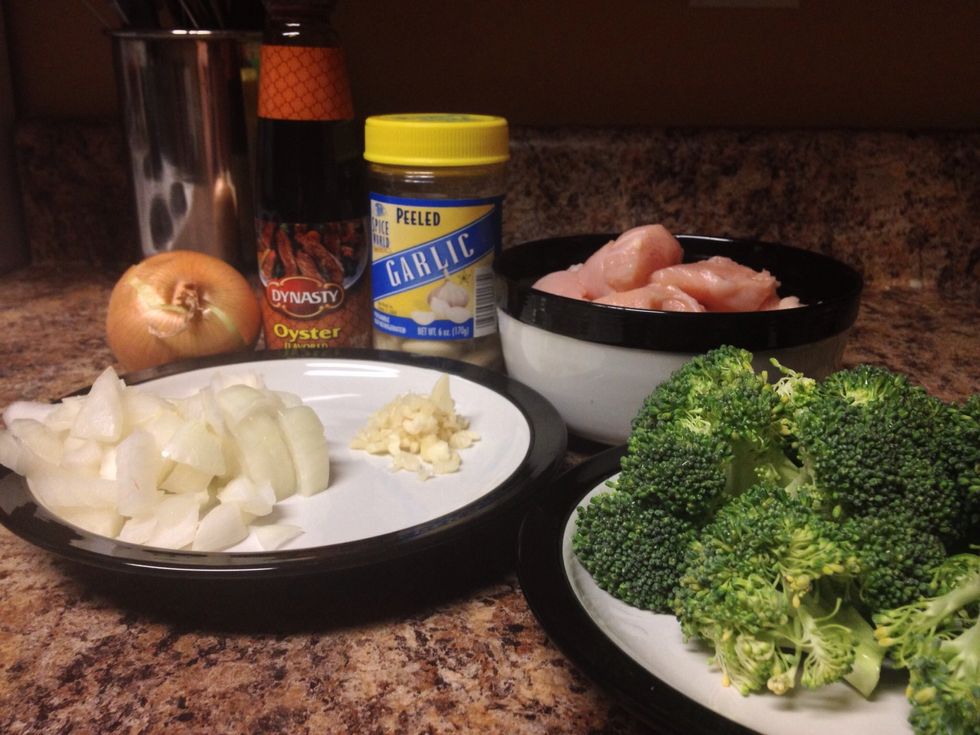 Gather your ingredients. Chop onions and garlic. Slide chicken into bite sizes. I used chicken breast. Wash and chop your broccoli.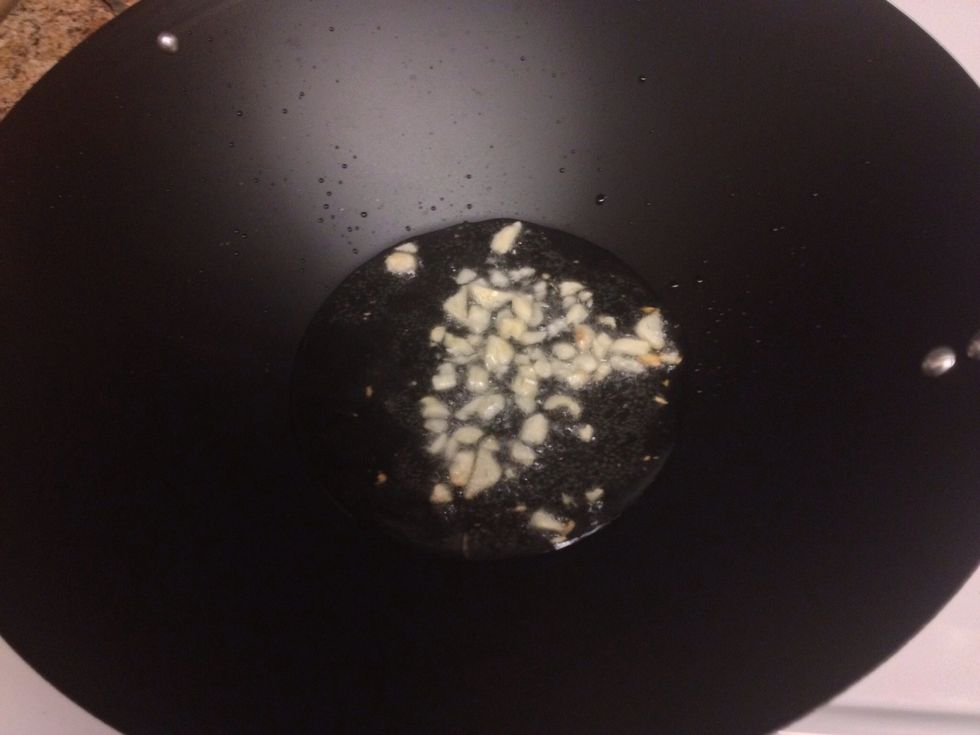 Add some cooking oil in your pan. Wait til it's hot then drop in your minced garlic.
Once your garlic turns to golden brown, add your onions and sauté til it's done.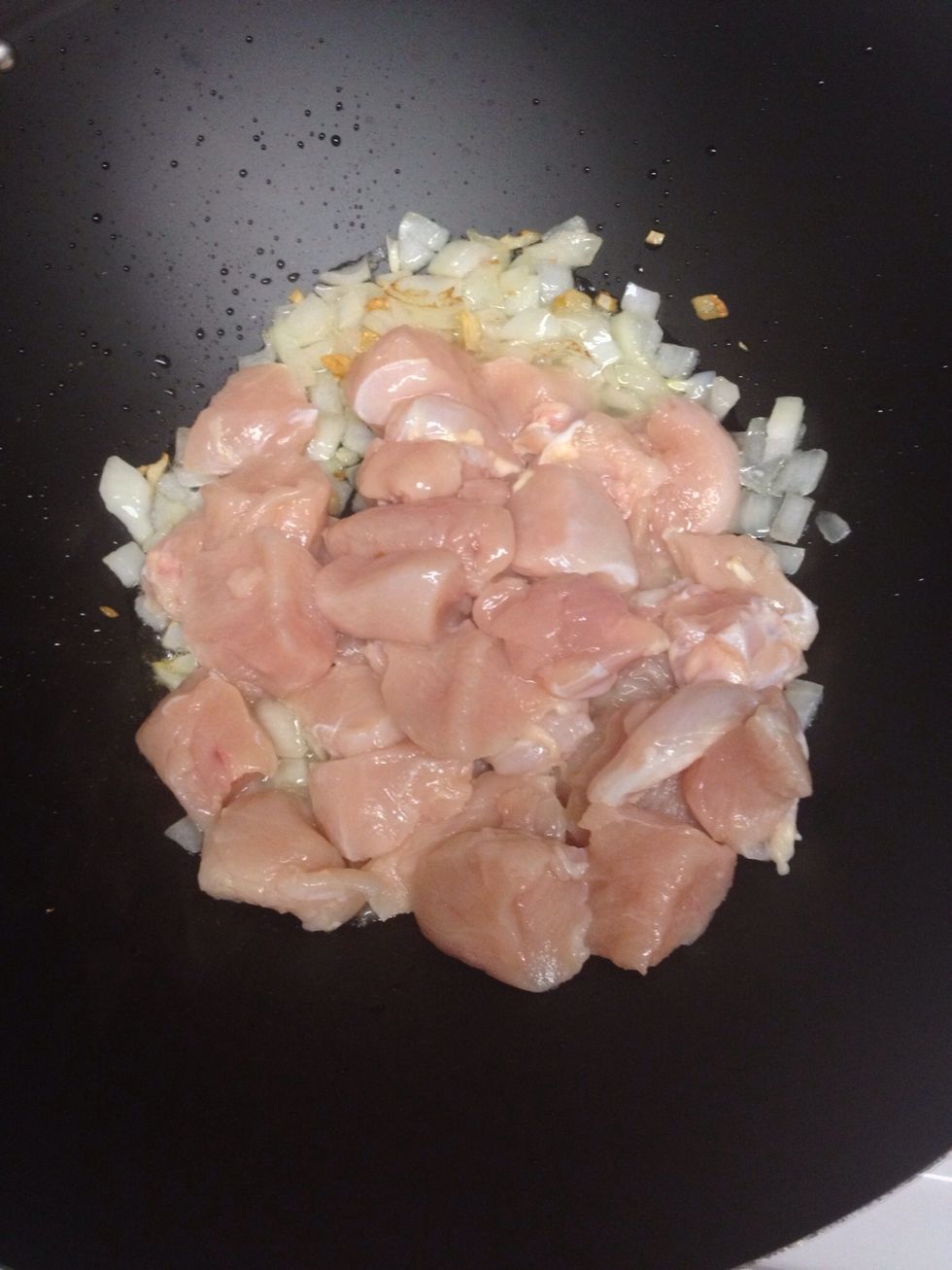 Then add you chicken. Sauté in pan til your chicken cooks.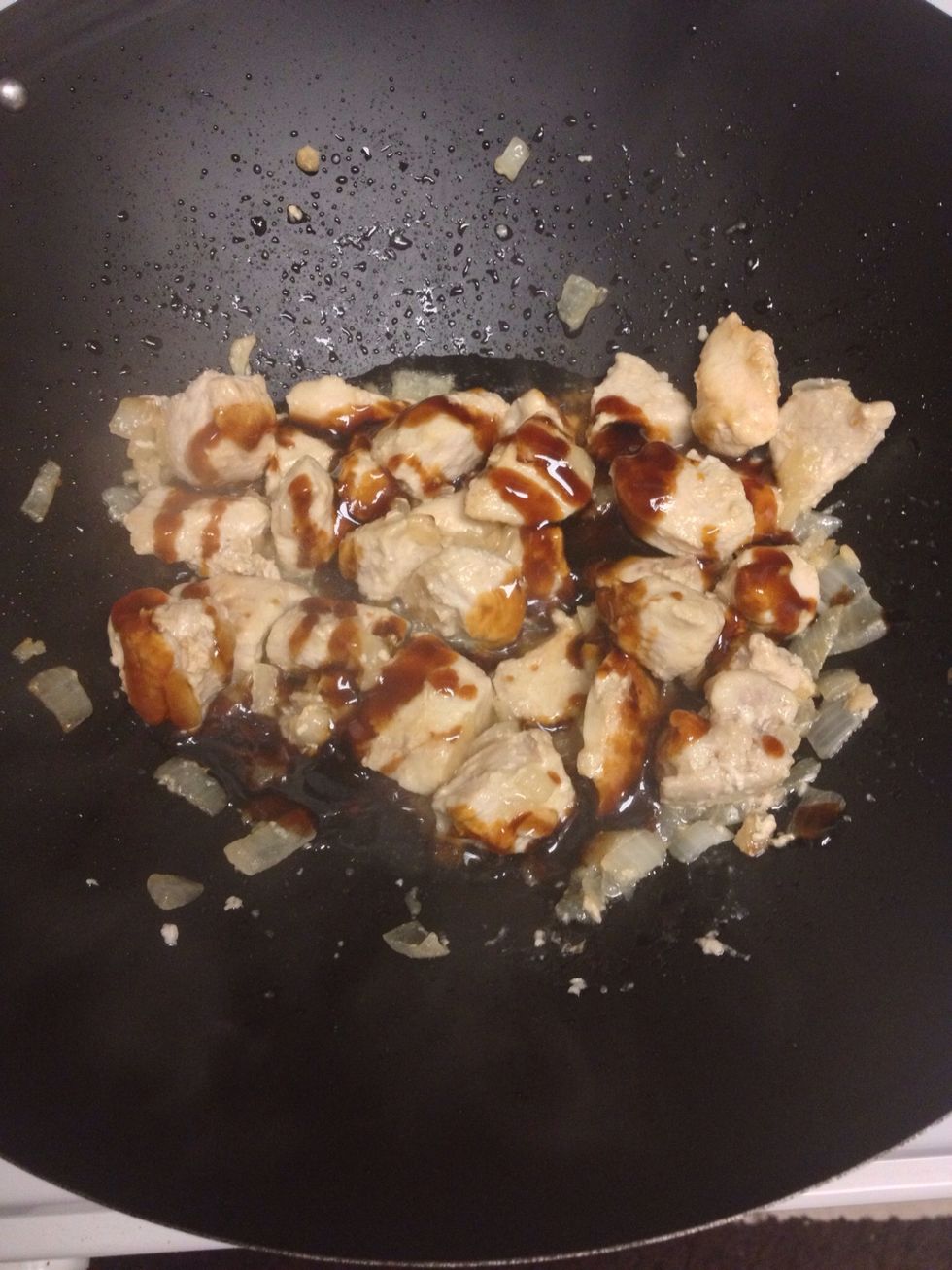 Once chicken is done add some oyster sauce. Used about 3 tablespoons, just estimate how much to add. Also add a pinch of pepper.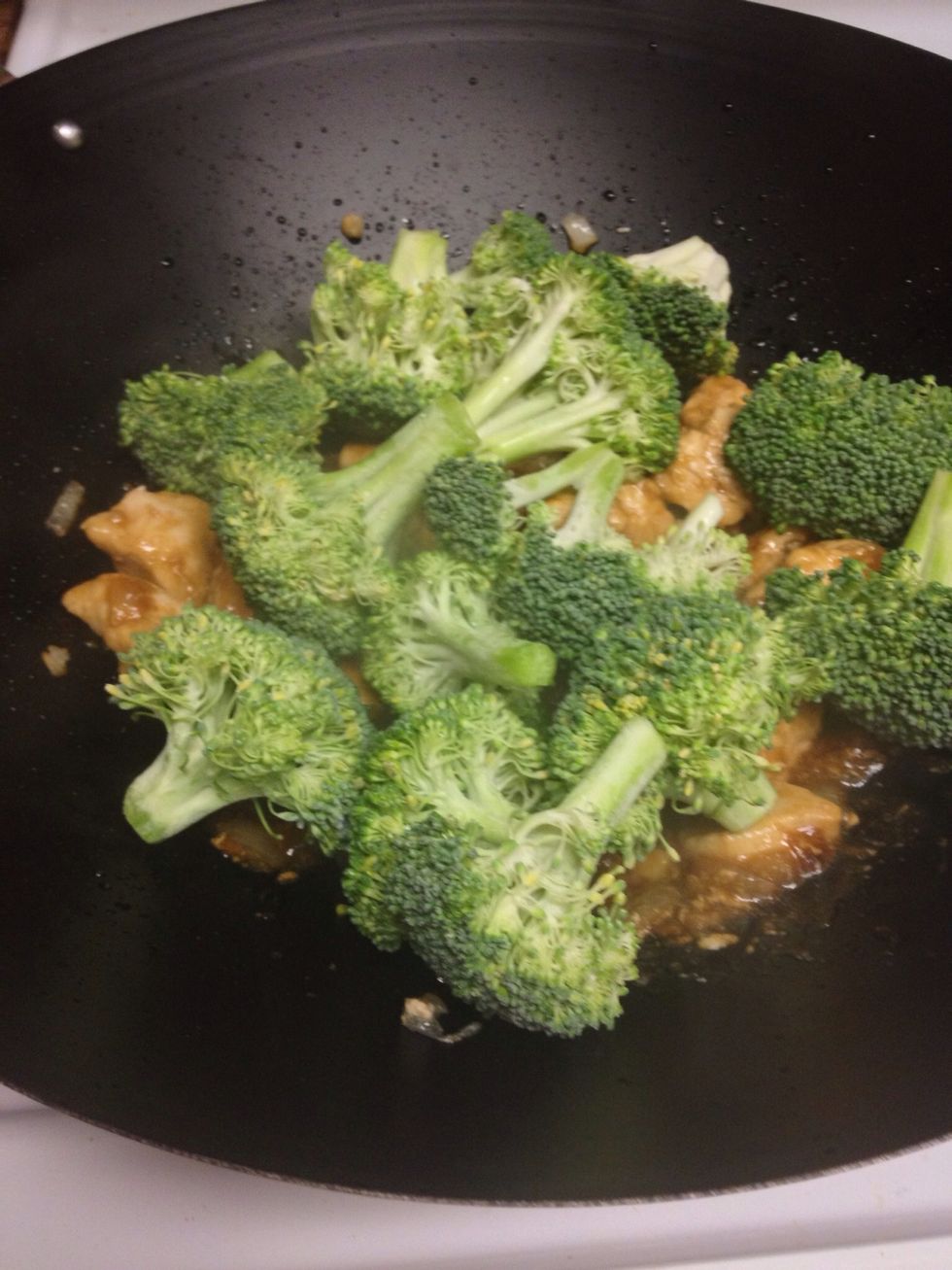 Let your chicken simmer for a few minutes then add the broccoli.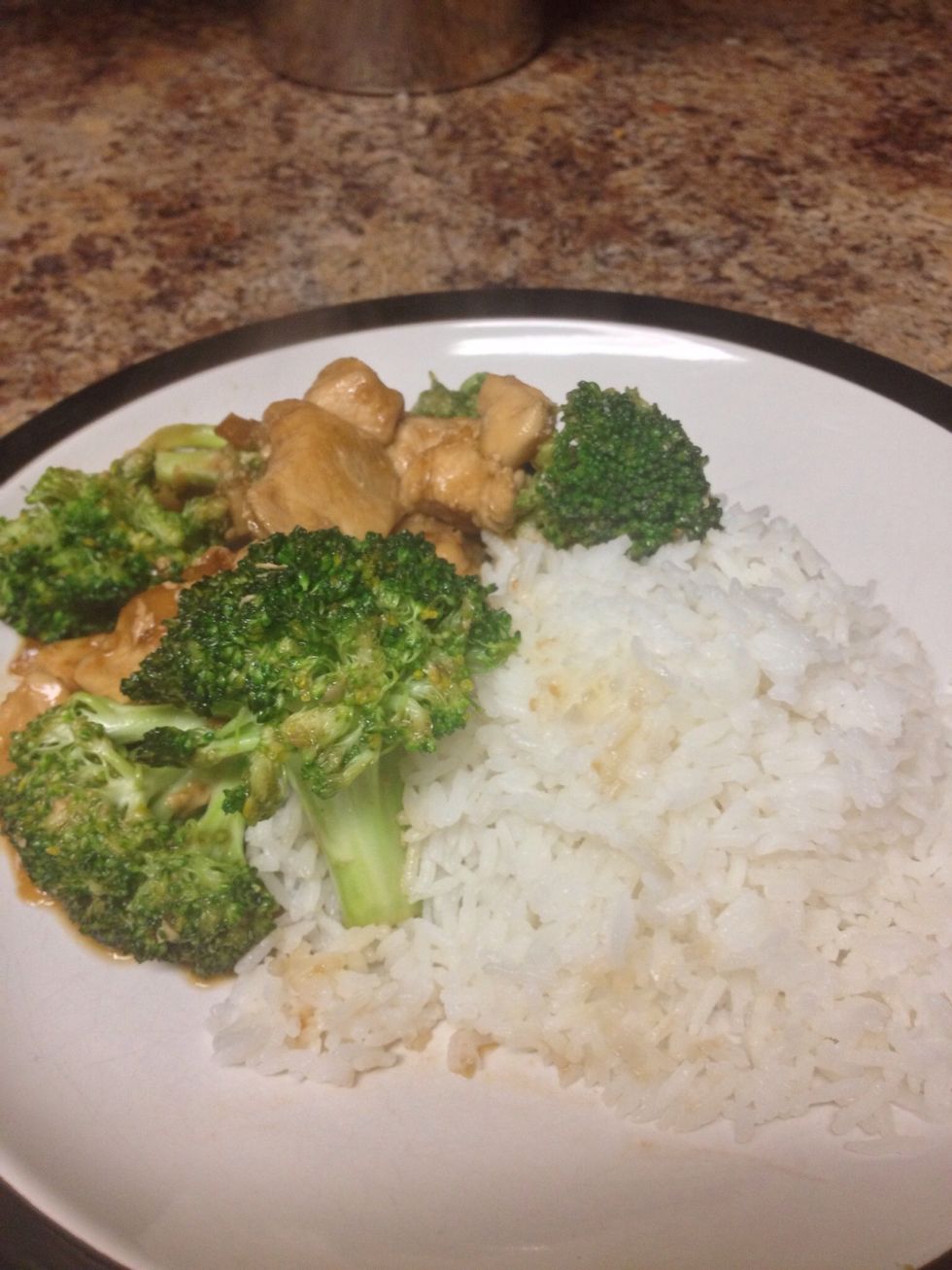 Then that's it! Serve and enjoy! This simply chicken and broccoli stir fry is just amazing! :) best served with rice of course ;) PS. you can definitely substitute the chicken for beef.
Chicken
Broccoli
Oyster sauce
Garlic
Onions
Pepper