It's an Indian main course rice dish. Also made with lamb, beef, shrimp, fish and egg. Rice and meat are steamed together and turned into this flavorful surprise. Enjoy !!!
7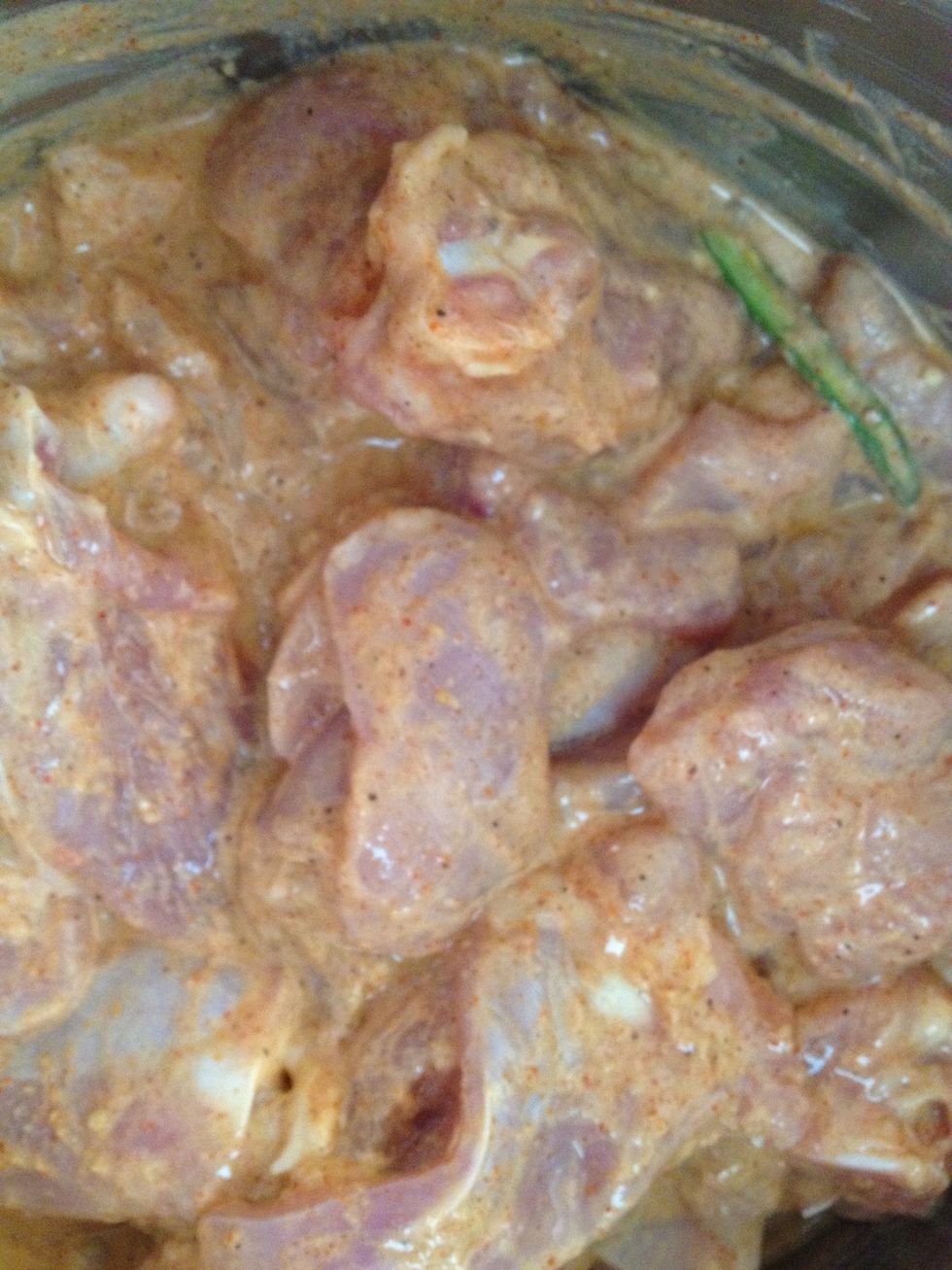 Marinate chicken and keep it aside for at least an hour. You can increase or decrease the spice levels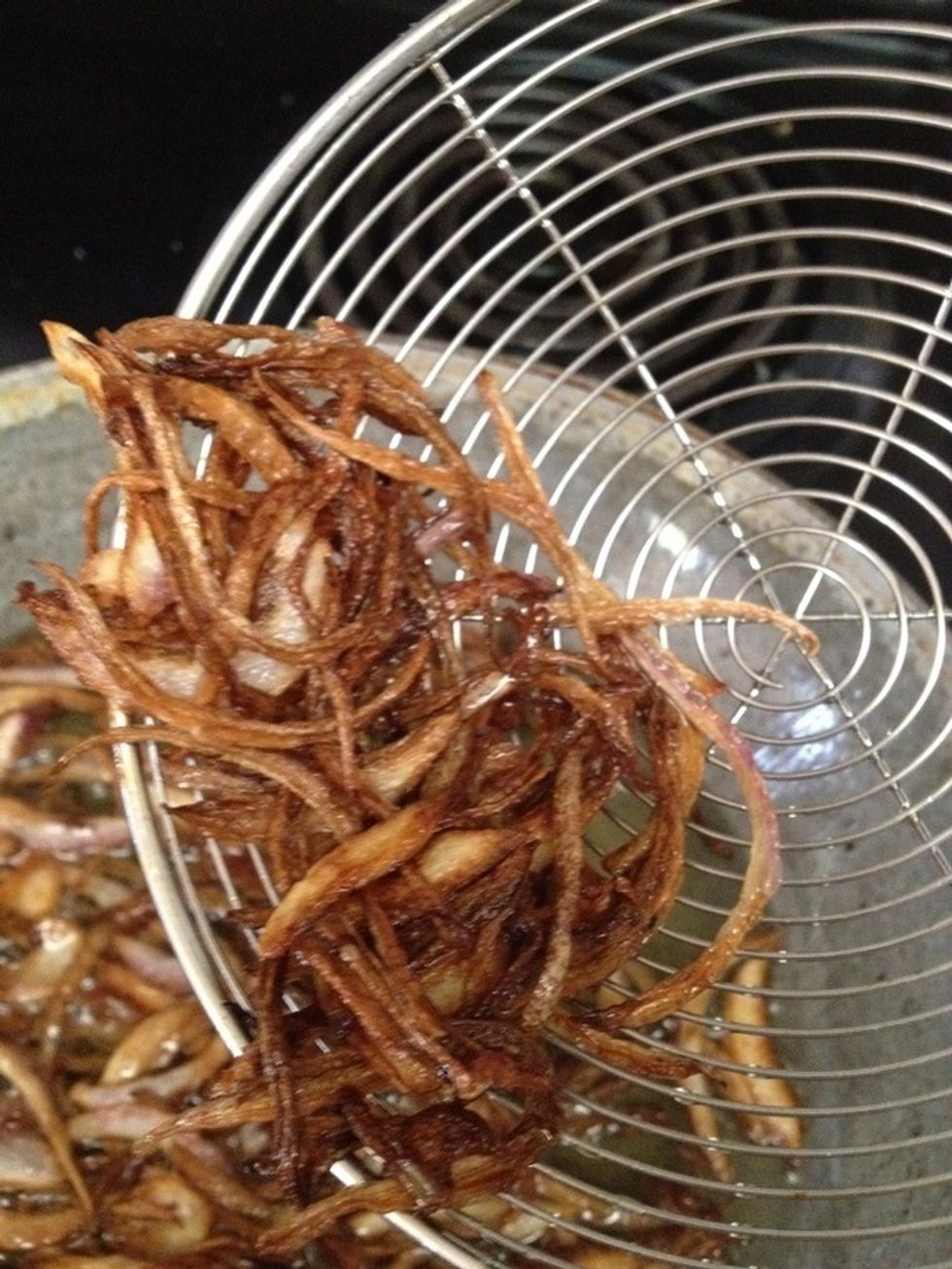 In the meanwhile fry onions golden brown, chop cilantro & mint and keep it aside
Once the chicken is ready start cooking.Heat a pot add some oil add half of the cinnamon stick, half of the cumin, half bay leaf and then put the chicken and cook it till about 80% done.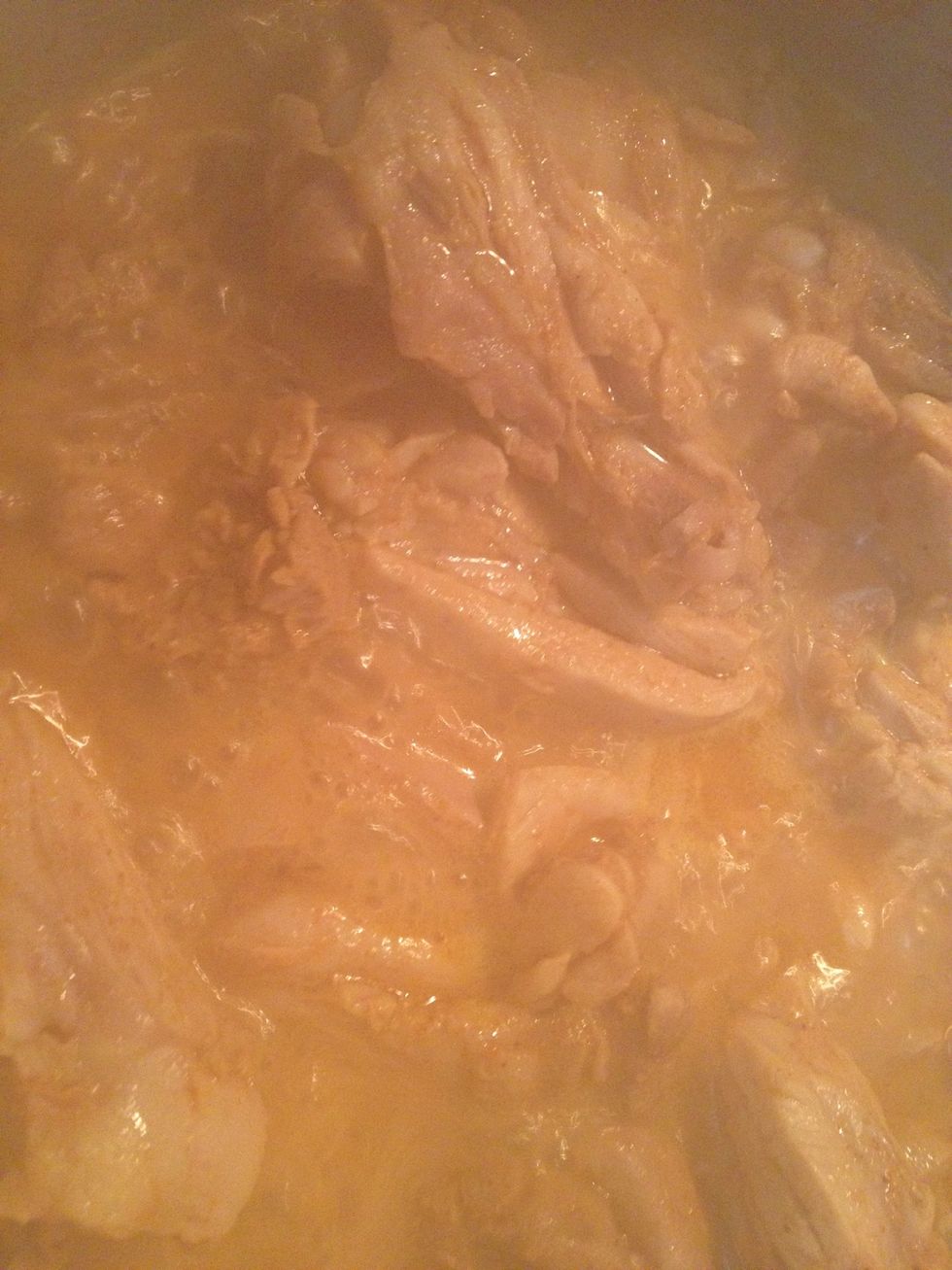 Chicken oozes a lot of water. If you think that water in your chicken is really less you can beat some plain yogurt and add it in there. We need these juices from the chicken to flavor the rice. Yumm!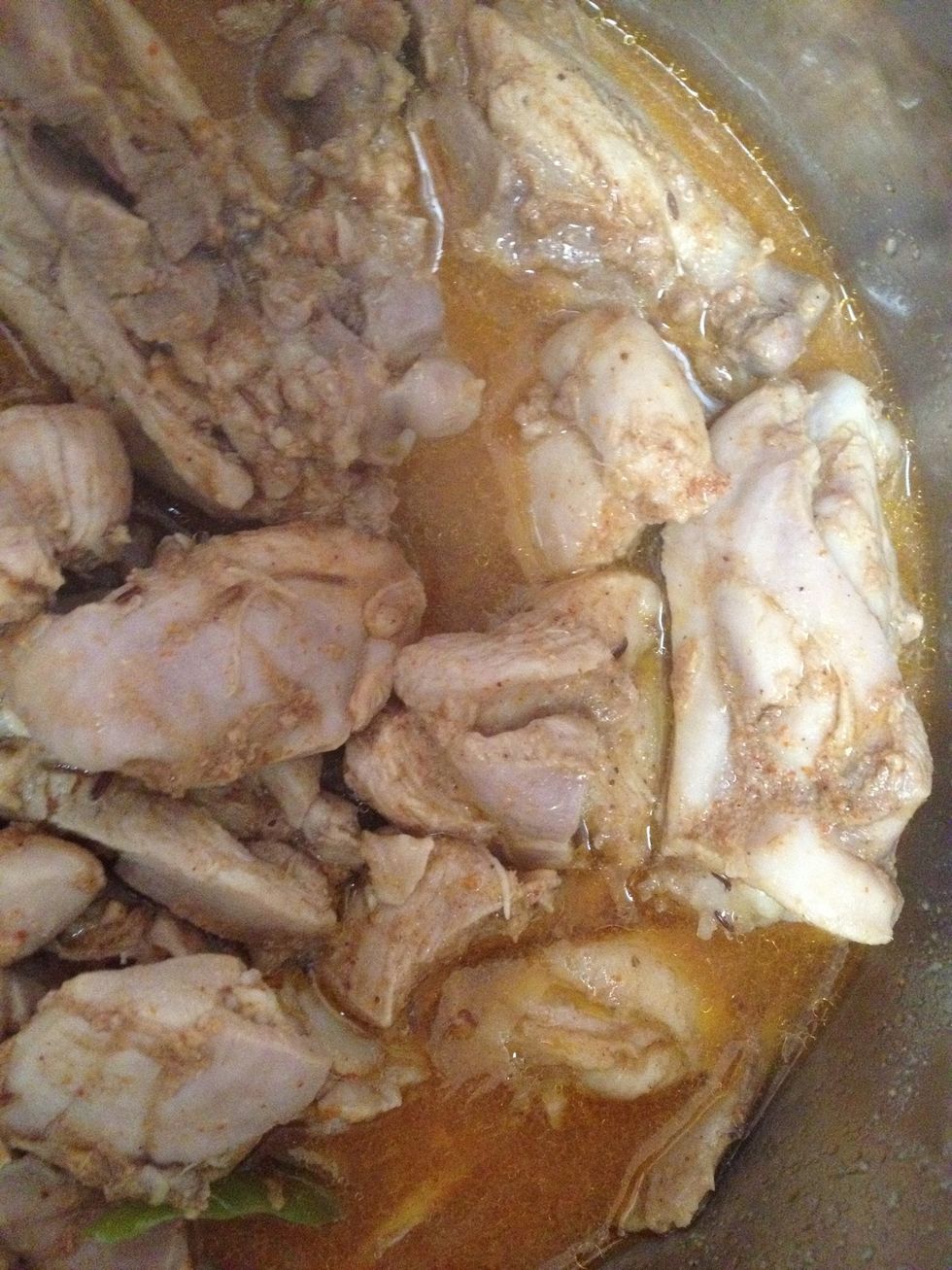 This is how it looks when it's ready. It's 80% cooked and rest 20% needs to be cooked in the oven with the rice :)
Soak rice in water for half hour and cook it with the rest of the spices till 80% done. While this is cooking get ready with your greased baking dish, aluminum foil, fried onions & cilantro.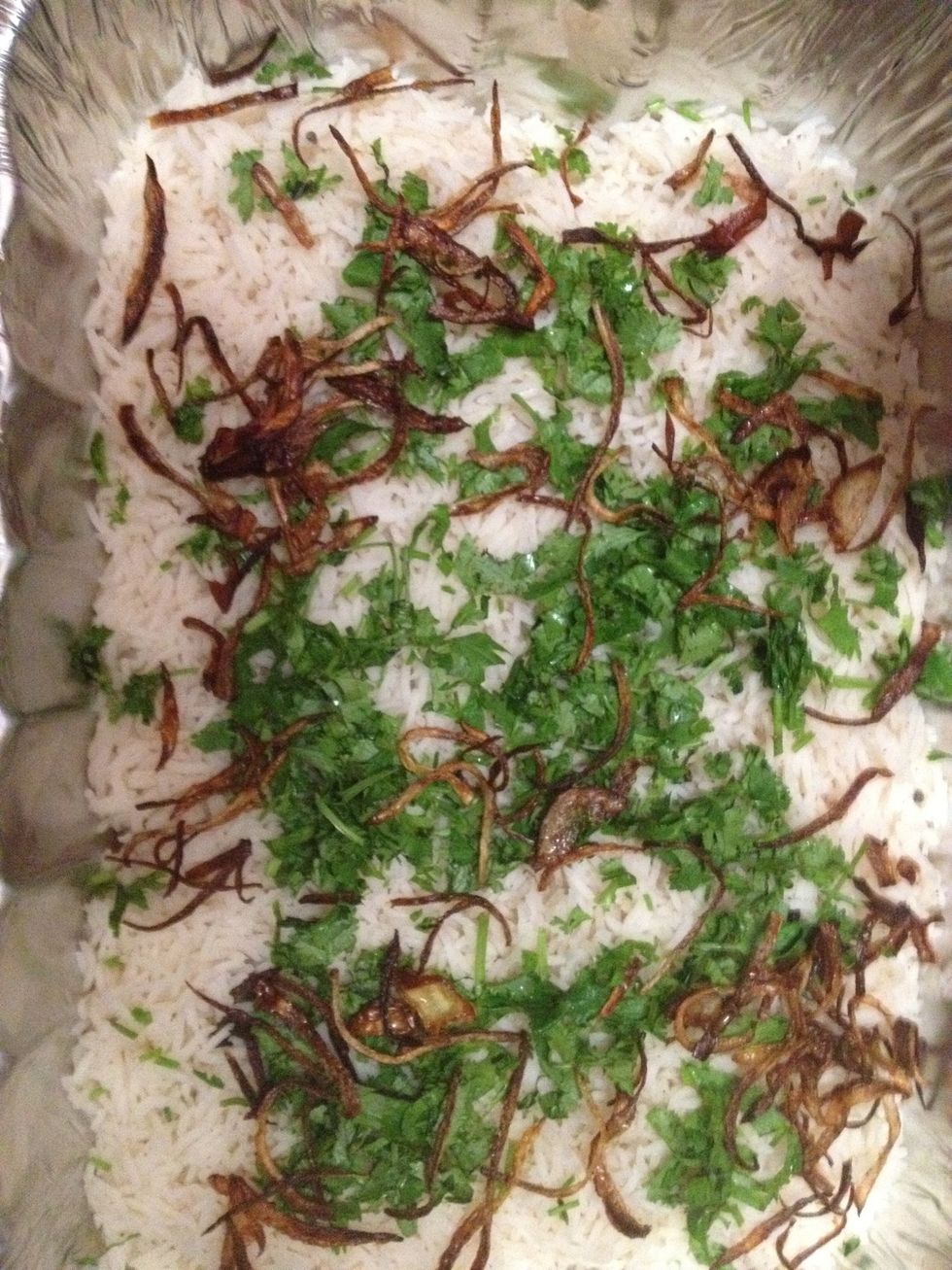 Once the rice is 80% done strain it and start assembling everything. I am using an aluminum dish. Add some rice and then cilantro then the fried onions
Now put the chicken and some of the juices that formed a curry and repeat the process. Rice cilantro onions chicken and cover it with rice in the end and seal it well on all the sides with the foil.
This goes in the oven at 400 deg preheated oven for half hour to 45 mins till the meat and rice are steamed and cooked completely.
Your taste buds are ready to party enjoy this with a simple raita check my other guide for raita recipie
Tips: 1) Cook rice the last coz after you drain the water you cannot keep rice standing for long as it breaks and when cooked in the oven it gets mushy.
2) For a nice color people use artificial colors at times. A substitute to that is to soak saffron in warm milk and pour it before popping it in the owen. You get a nice flavor and nice color
3.0 Pounds chicken
4.0 Cups basmati rice
For marination:
1/2 Lime juice
1.0 Green chilli
1/2 Tsp ginger paste
1/2 Tsp garlic paste
1.0 Tsp garam masala
1/2 Tsp red chill powder
1/2 Cup yogurt
Salt to taste
For cooking:
2.0 Inch piece of cinnamon stick
3.0 Cloves
Few peppercorns
1.0 Bay leaf
1/2 Tsp cumin or shah zeera
2.0 Cardamom pods
1/2 Onion sliced
1/2 Bunch of cilantro chopped