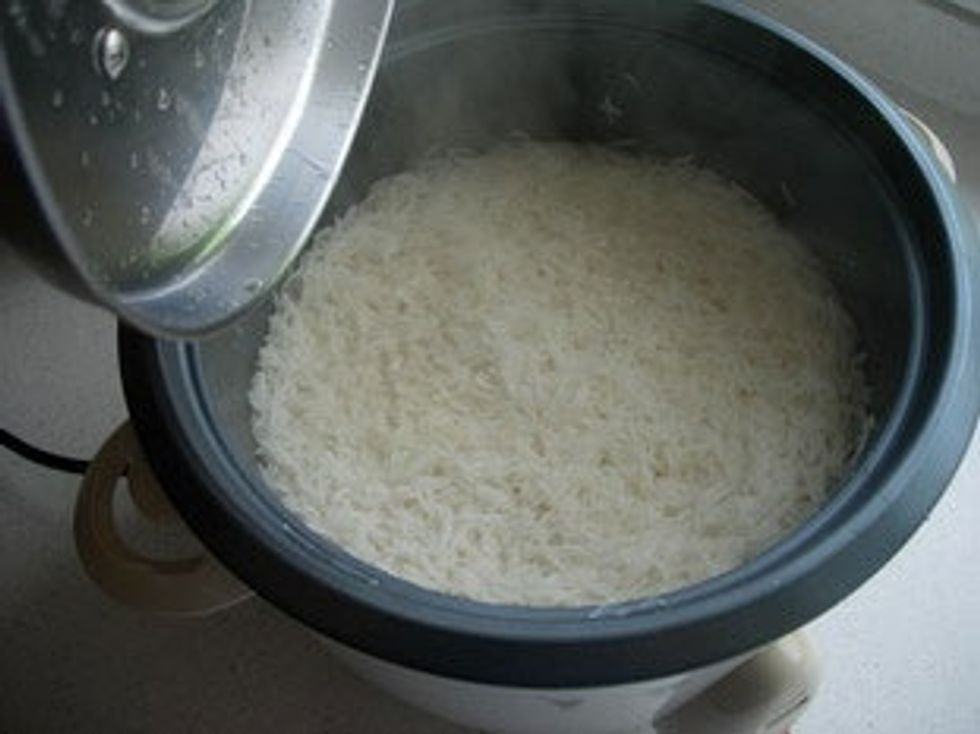 Step1: Cook 5 cups of rice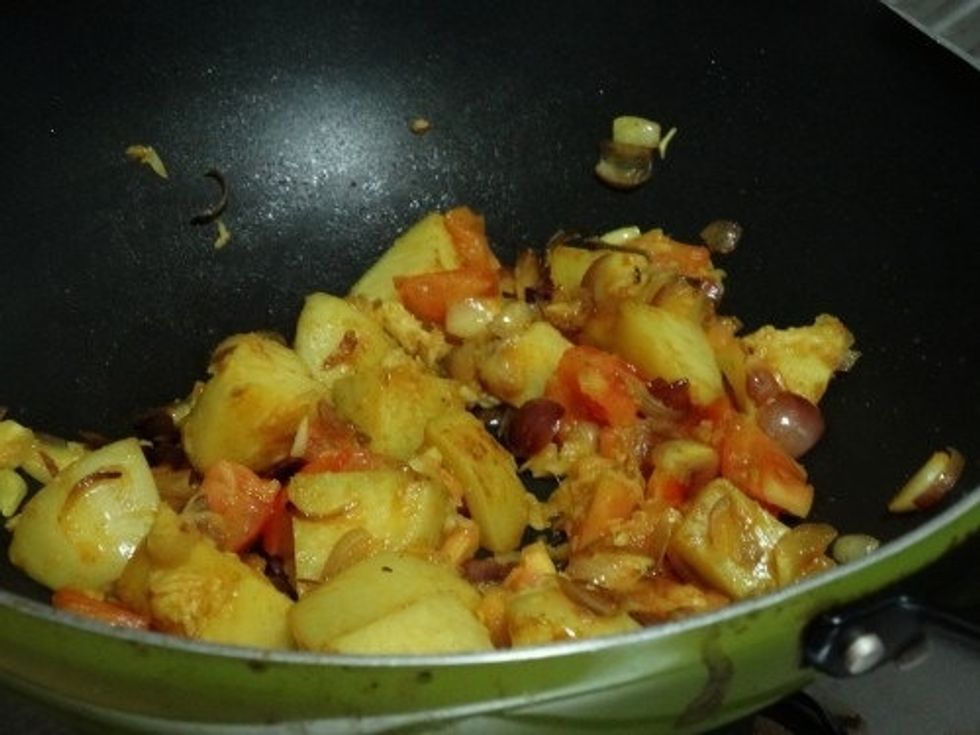 Step 2 Heat the oil in a large frypan over medium heat, add the onion and cook for 1-2 minutes or until softened.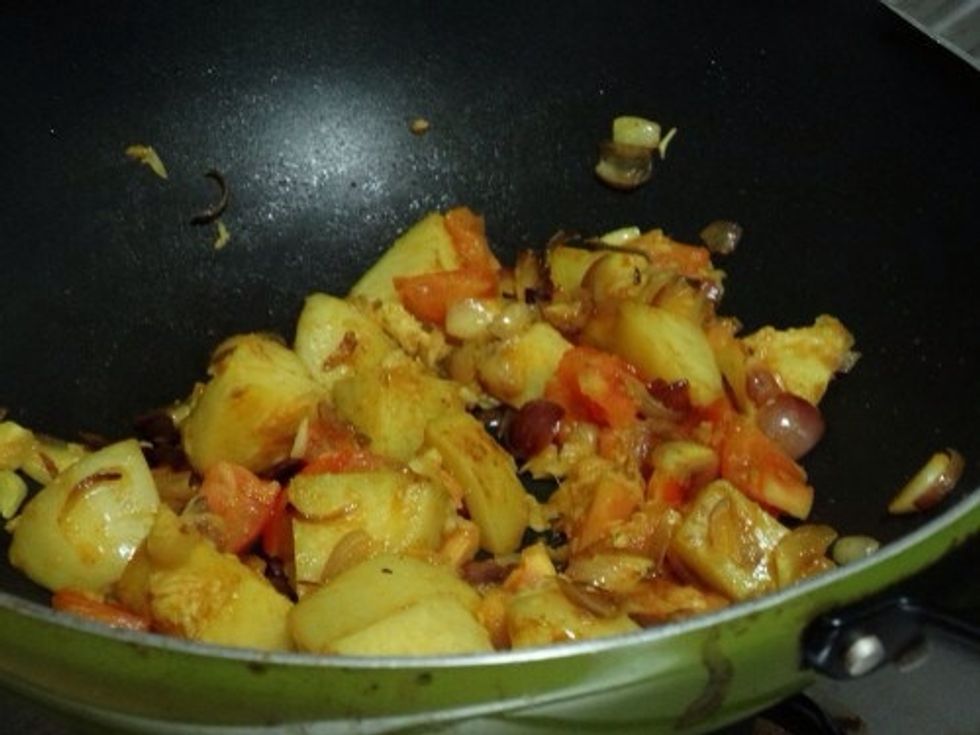 Step 3: Add the garlic, ginger and chicken, and cook, stirring, for 3 minutes. Add the spices, curry leaves, yoghurt, sugar and sultanas, stir for 1 minute, then reduce heat to very low.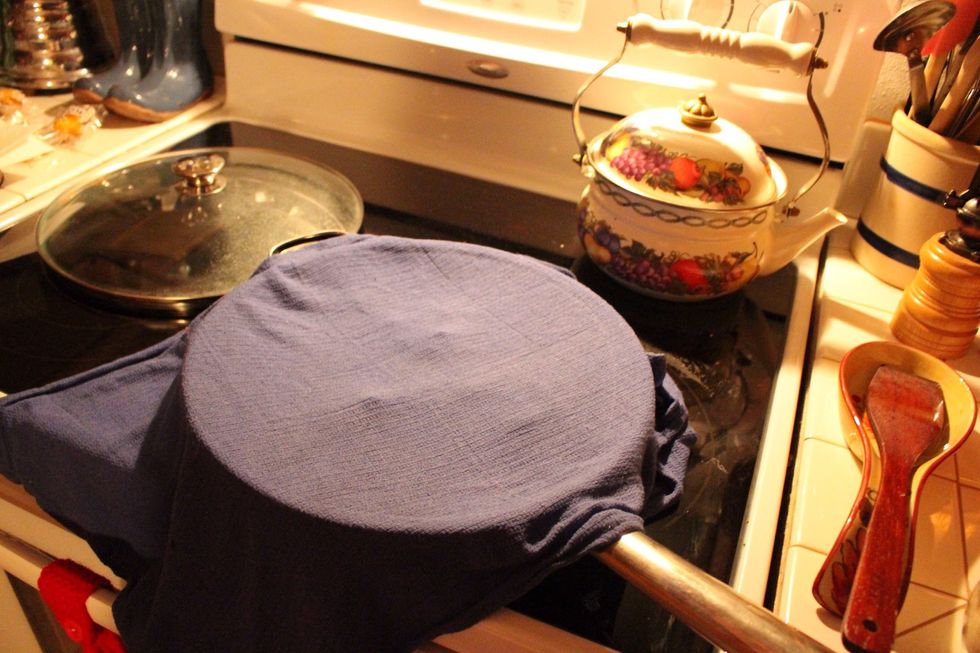 Step4: Place the rice on top of the sauce. Cover the top of the pan with a folded tea towel, then place the lid on top of the tea towel. Cook for 10 minutes.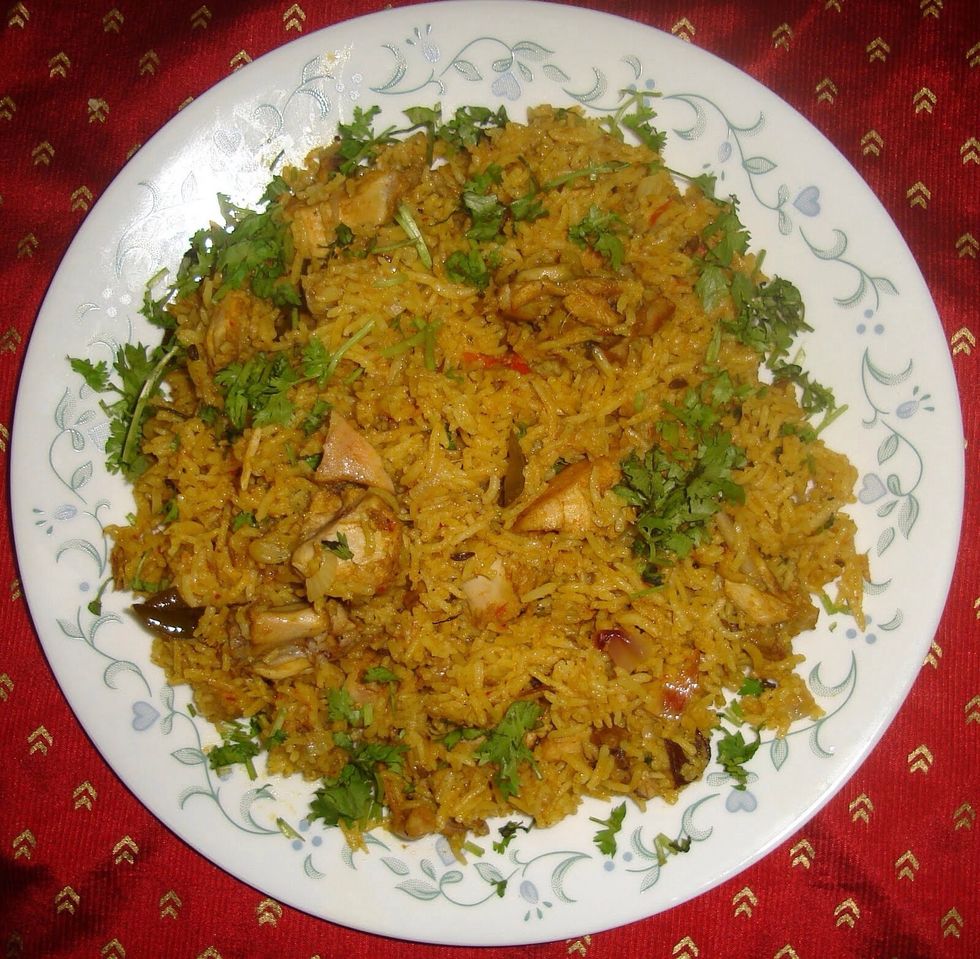 Step5: Remove lid, add nuts and half the coriander and stir well to combine. Garnish with the remaining coriander, and offer chutney and sliced tomatoes and onions with the dish.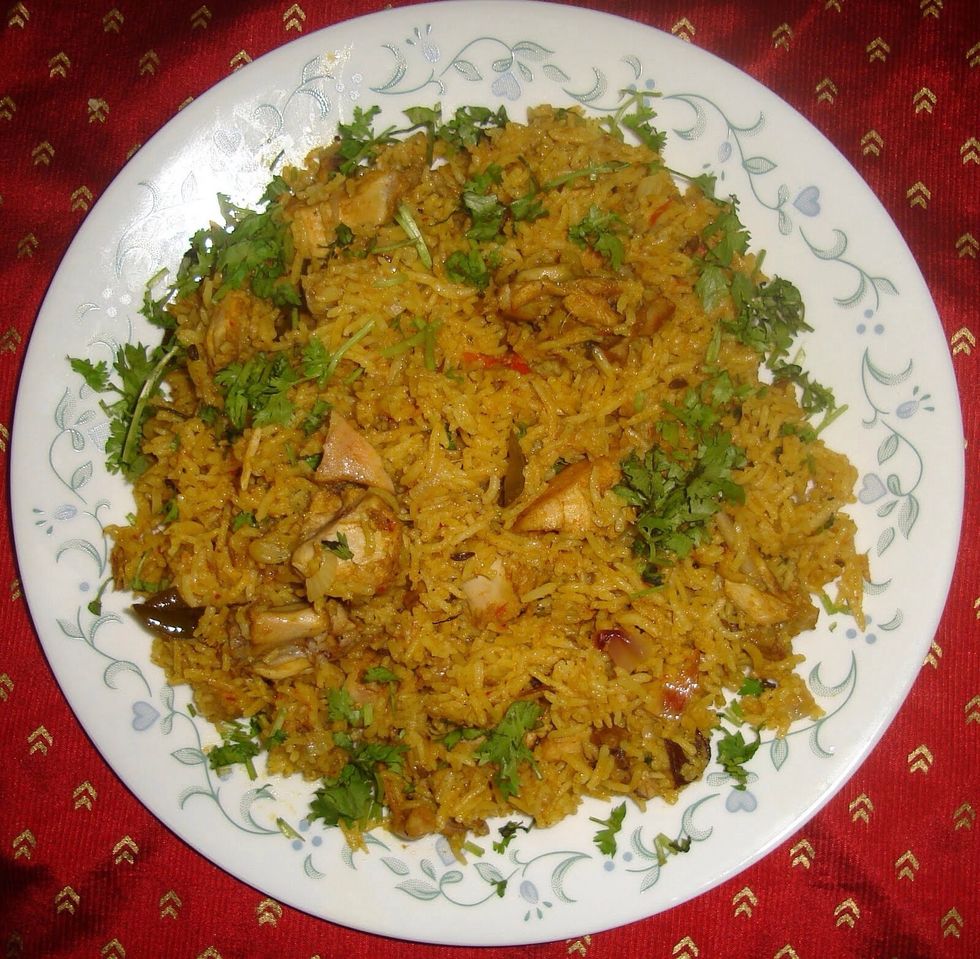 Biryani ready
1/2 300g (1 1/2 cups) long-grain rice
2.0Tbsp 40ml (2 tablespoons) olive oil
1.0 1 onion, finely sliced
2.0 2 garlic cloves, crushed
2.0tsp 2 teaspoons grated fresh ginger
4.0 4 chicken breasts, cut into 2cm dice
1/2tsp 1/2 teaspoon ground chilli
1.0tsp 1 teaspoon ground cumin
2.0 2 cinnamon sticks
1/2tsp 1/2 teaspoon ground turmeric
1.0tsp 1 teaspoon ground coriander
6.0 6 fresh curry leaves (optional)*
150.0ml 150ml thick plain yoghurt
1.0tsp 1 teaspoon white sugar
3.0Tbsp 3 tablespoons sultanas
3.0Tbsp 3 tablespoons slivered almonds, toasted
1/3c 1/3 cup roughly chopped coriander leaves