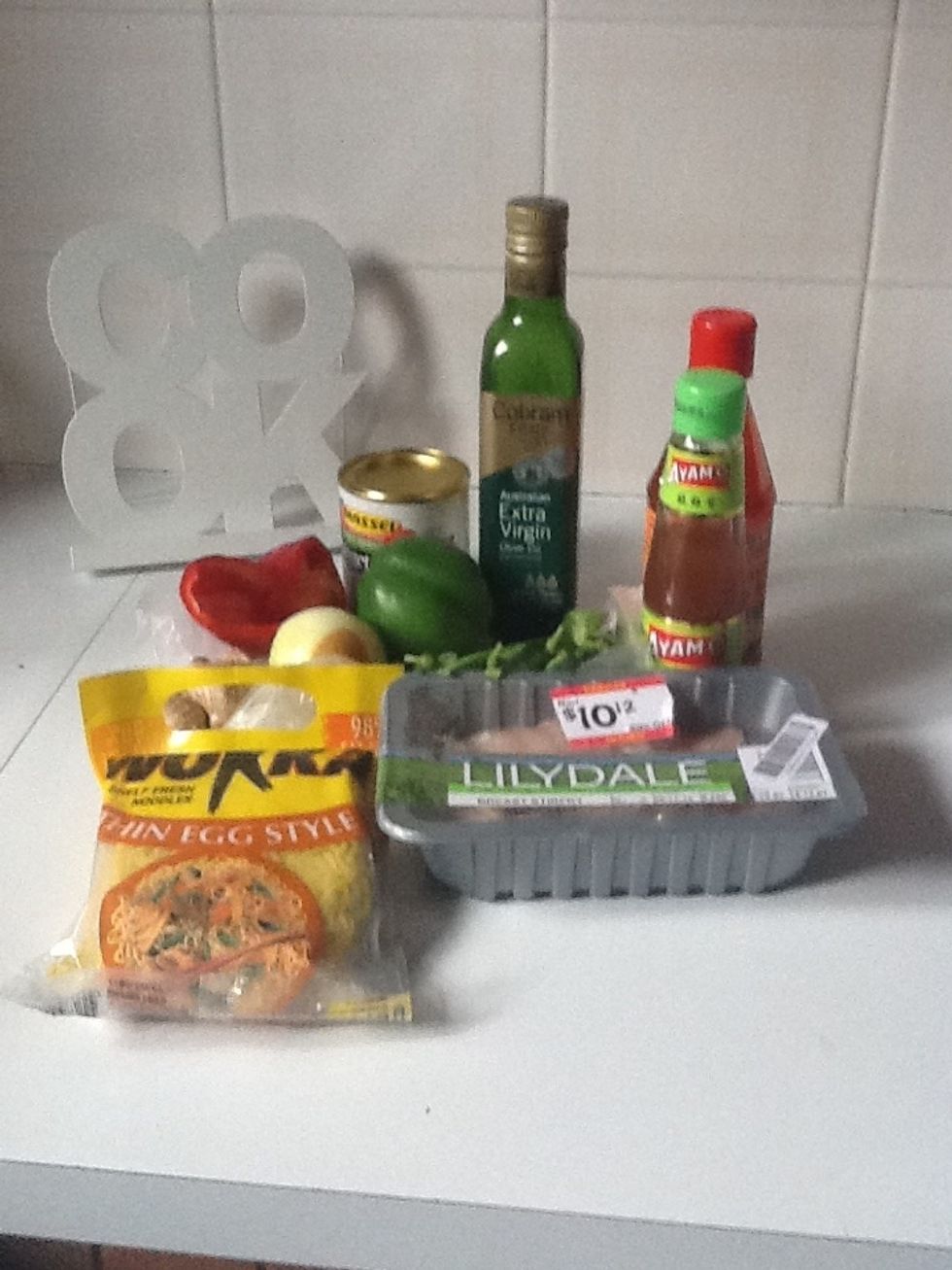 Gather all the ingredients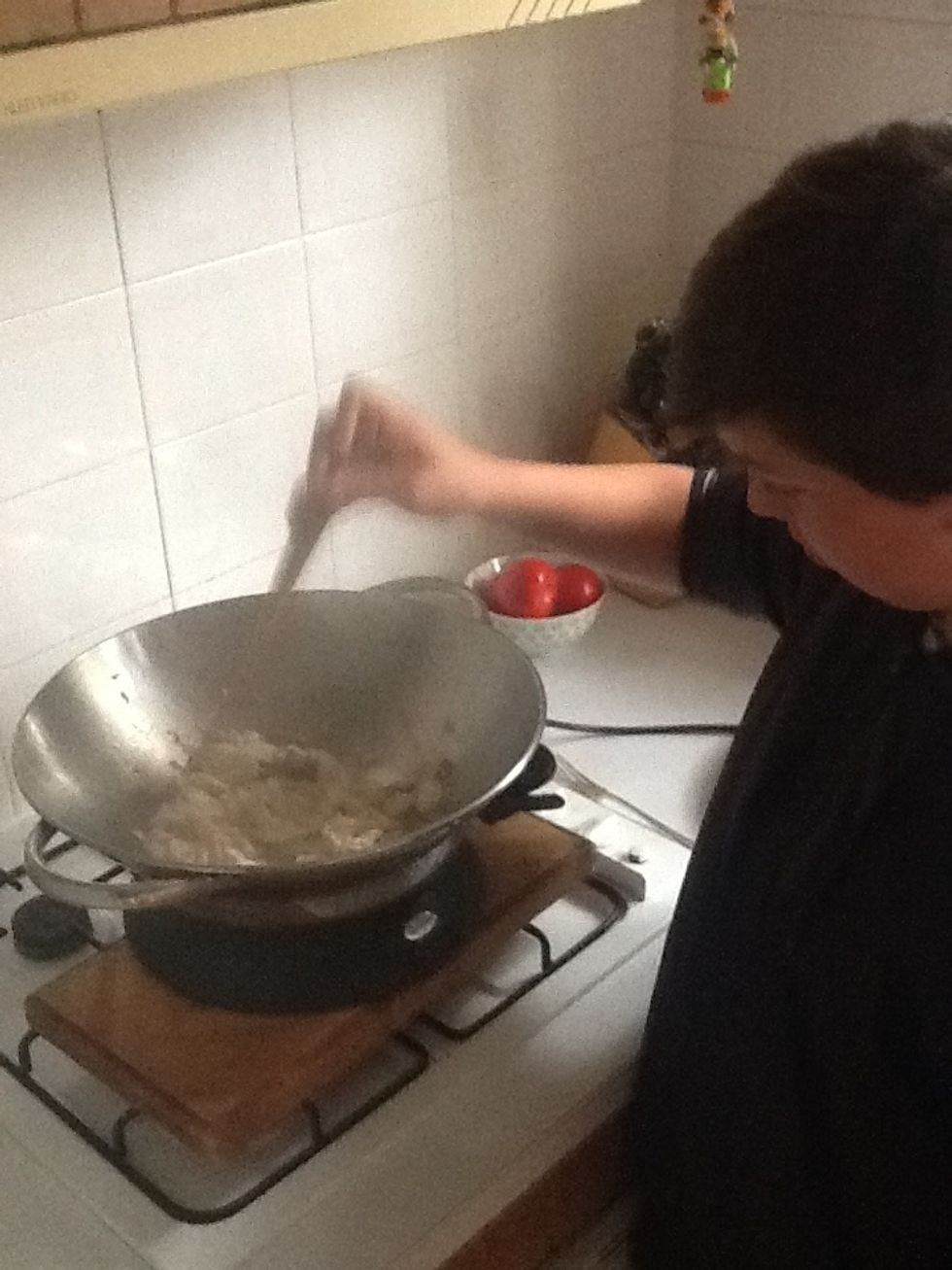 Cook the chicken in the wok until browned when finished put aside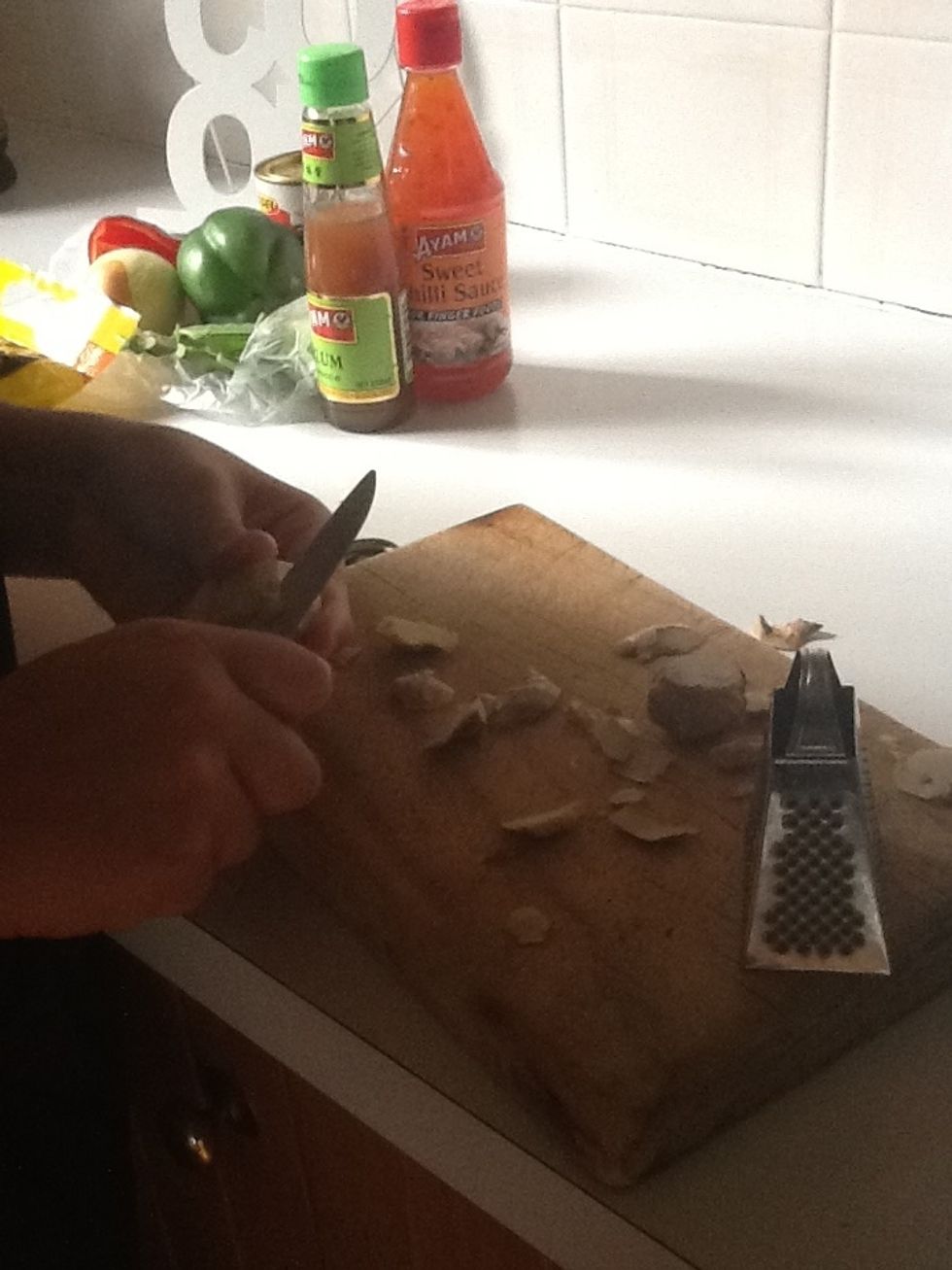 Peel and grate the ginger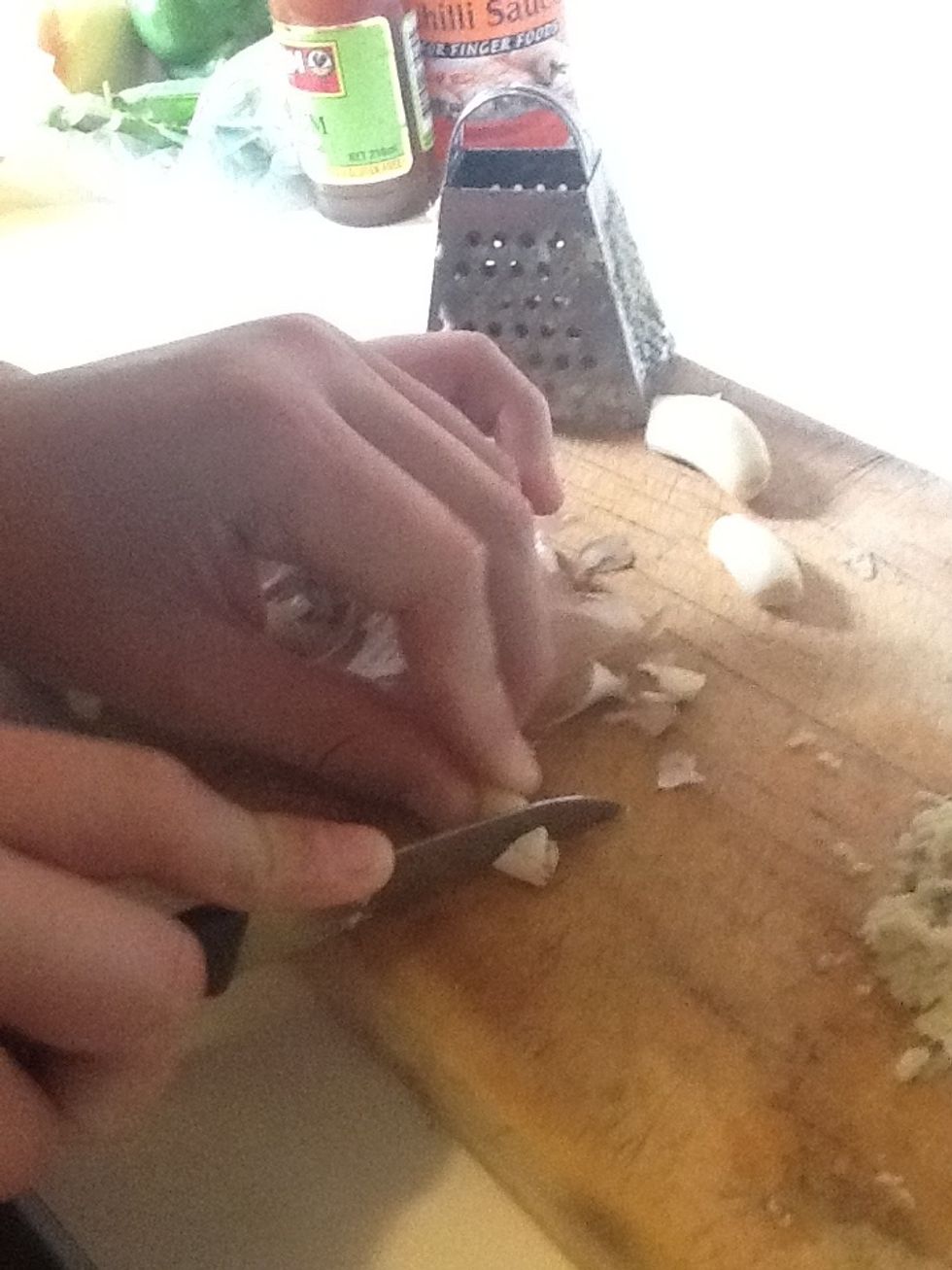 Cut the garlic and grate it.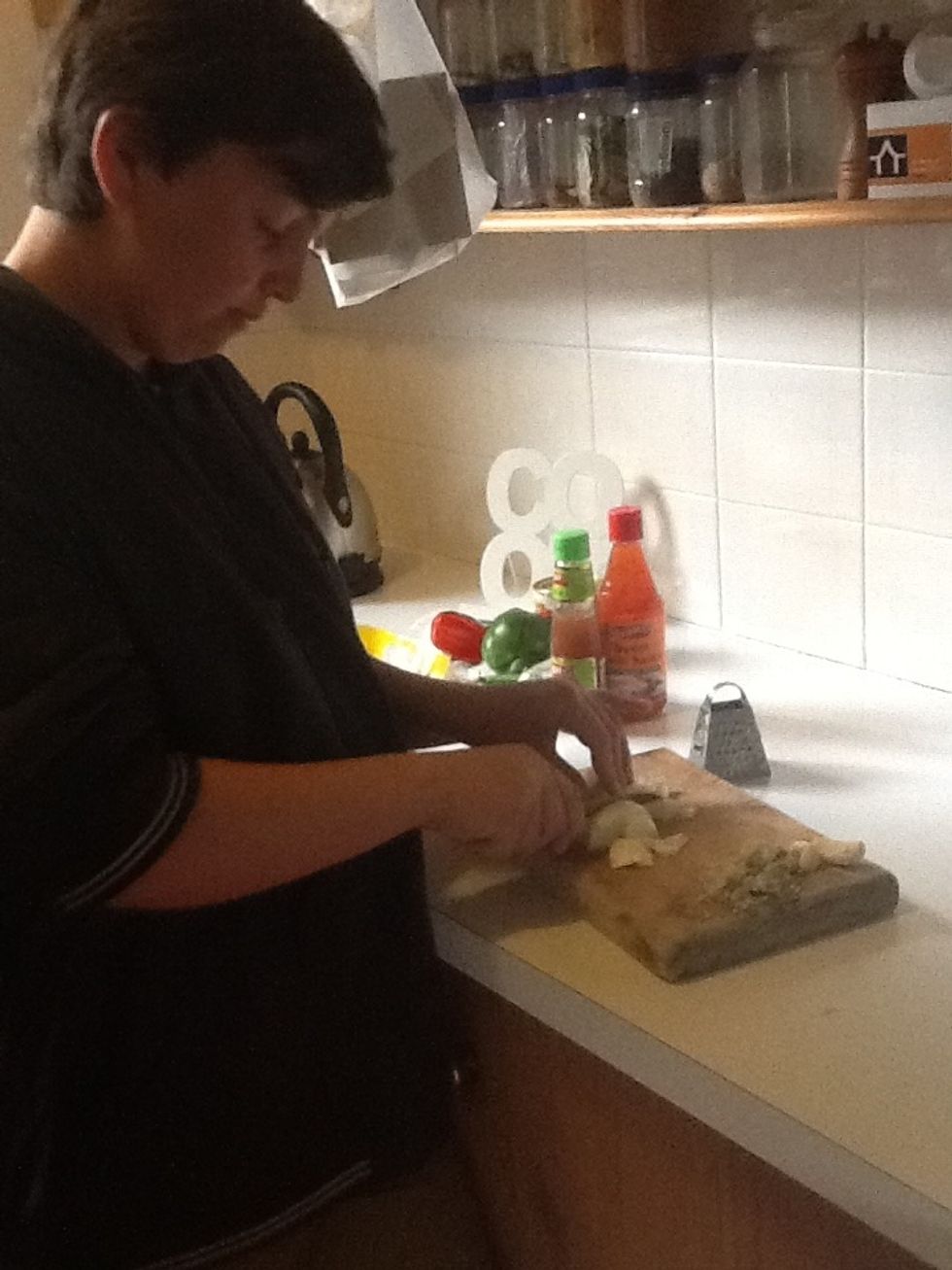 Cut the onion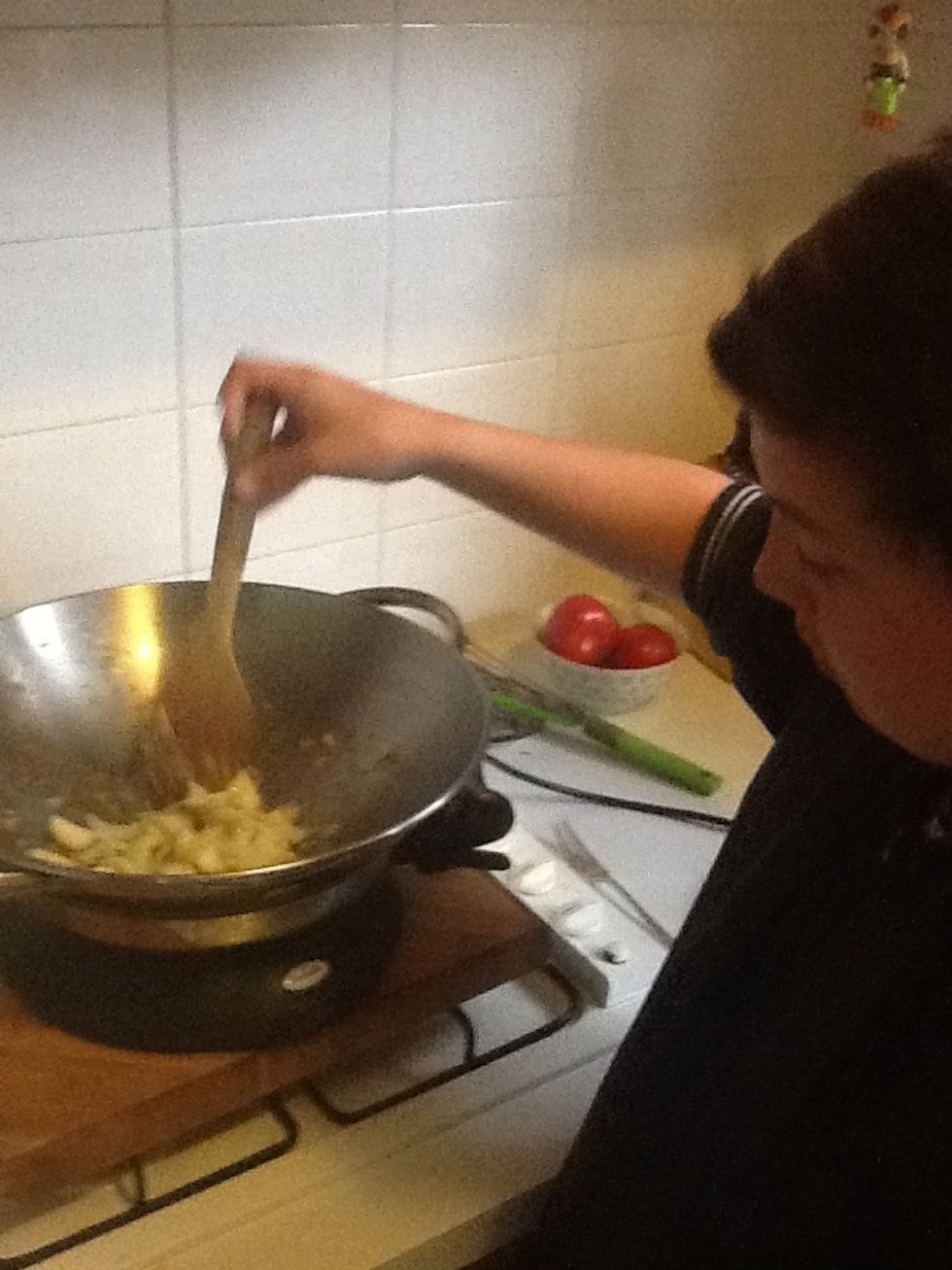 Put the onion,garlic and and ginger into the wok.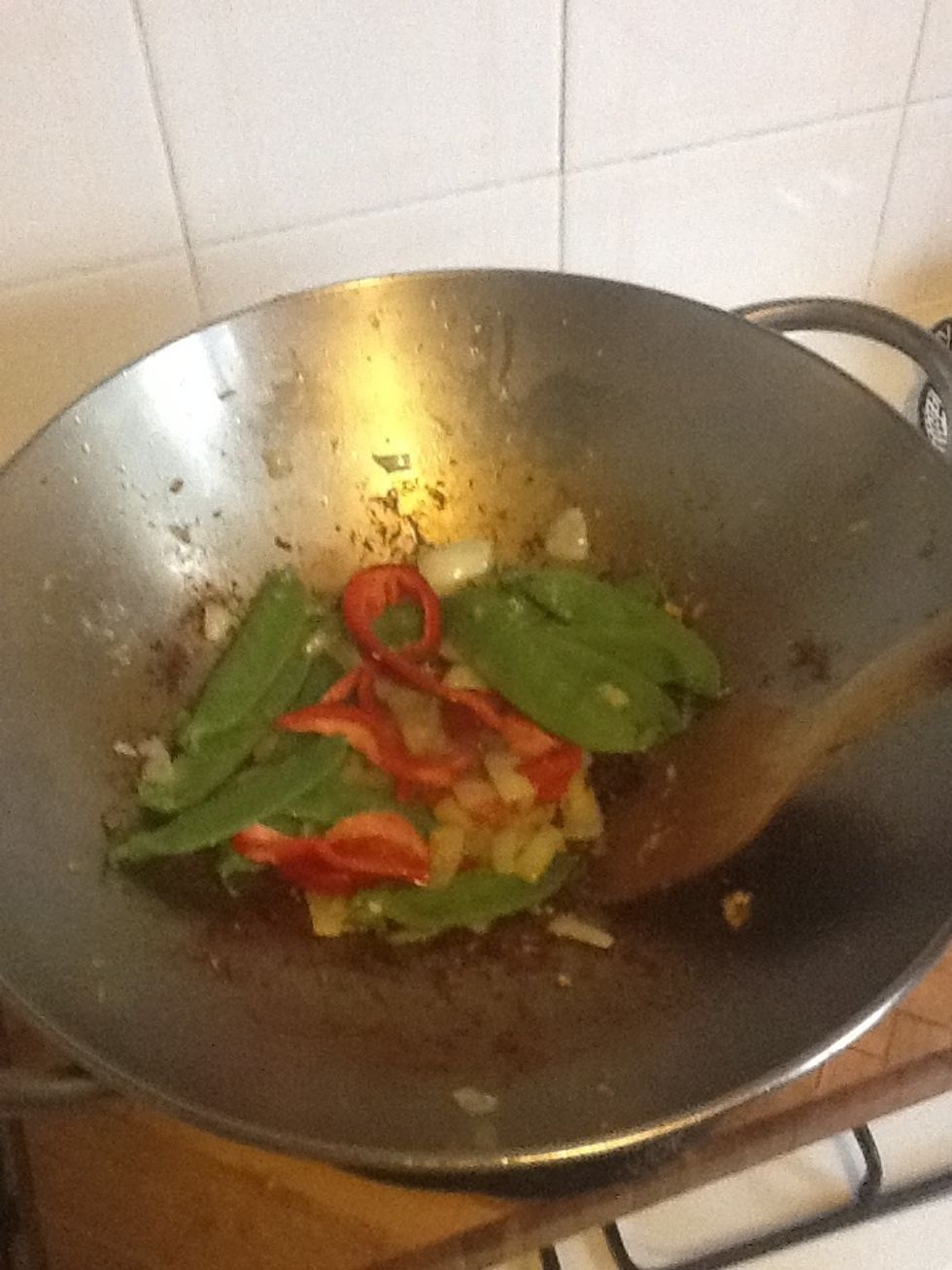 Add into the wok beans and capsicum
Put the plum and chili sauce in and also add the vegetable stock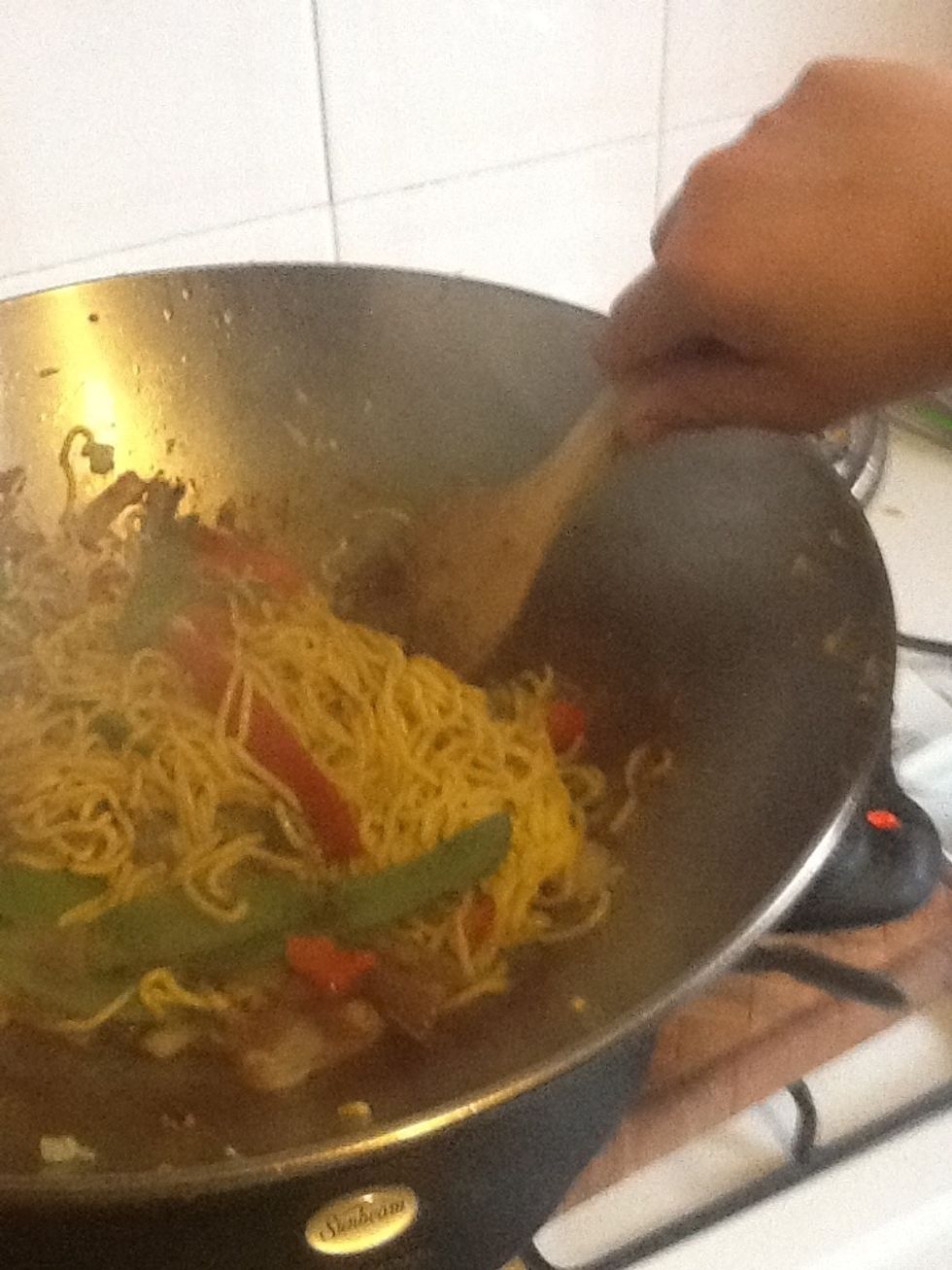 Put the noodles into the wok with all the other ingredients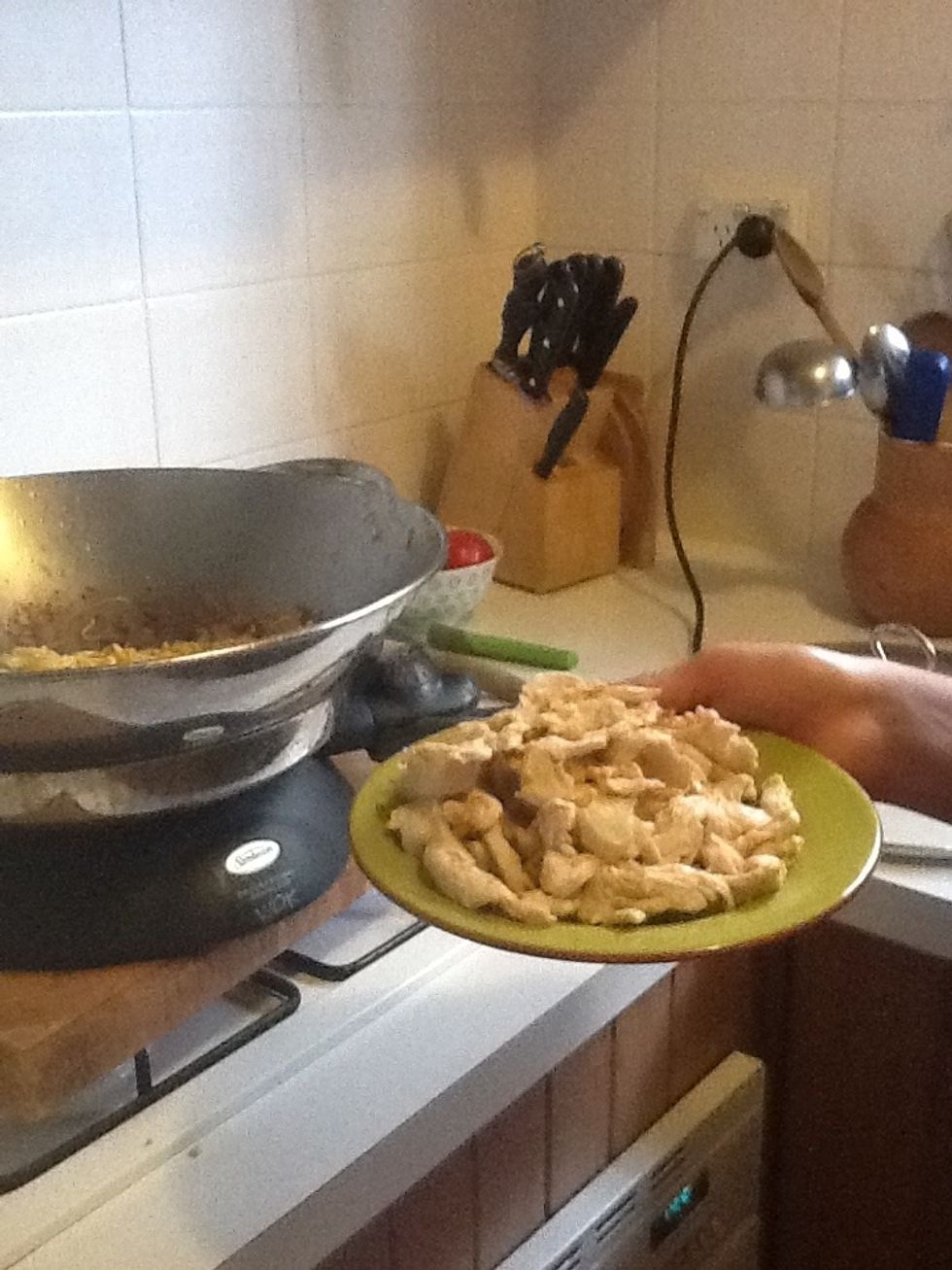 Get your chicken that you put aside with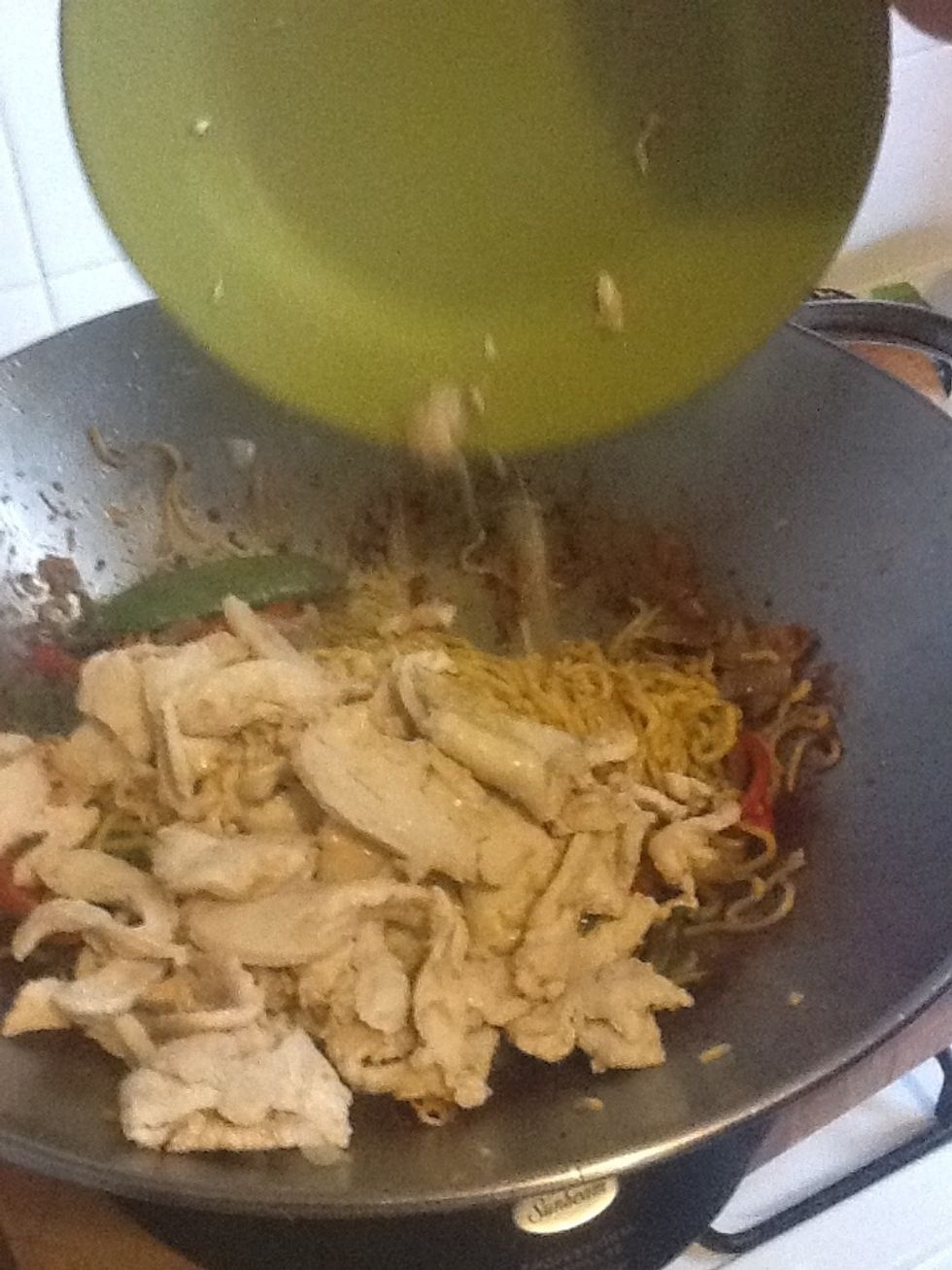 Add these into the wok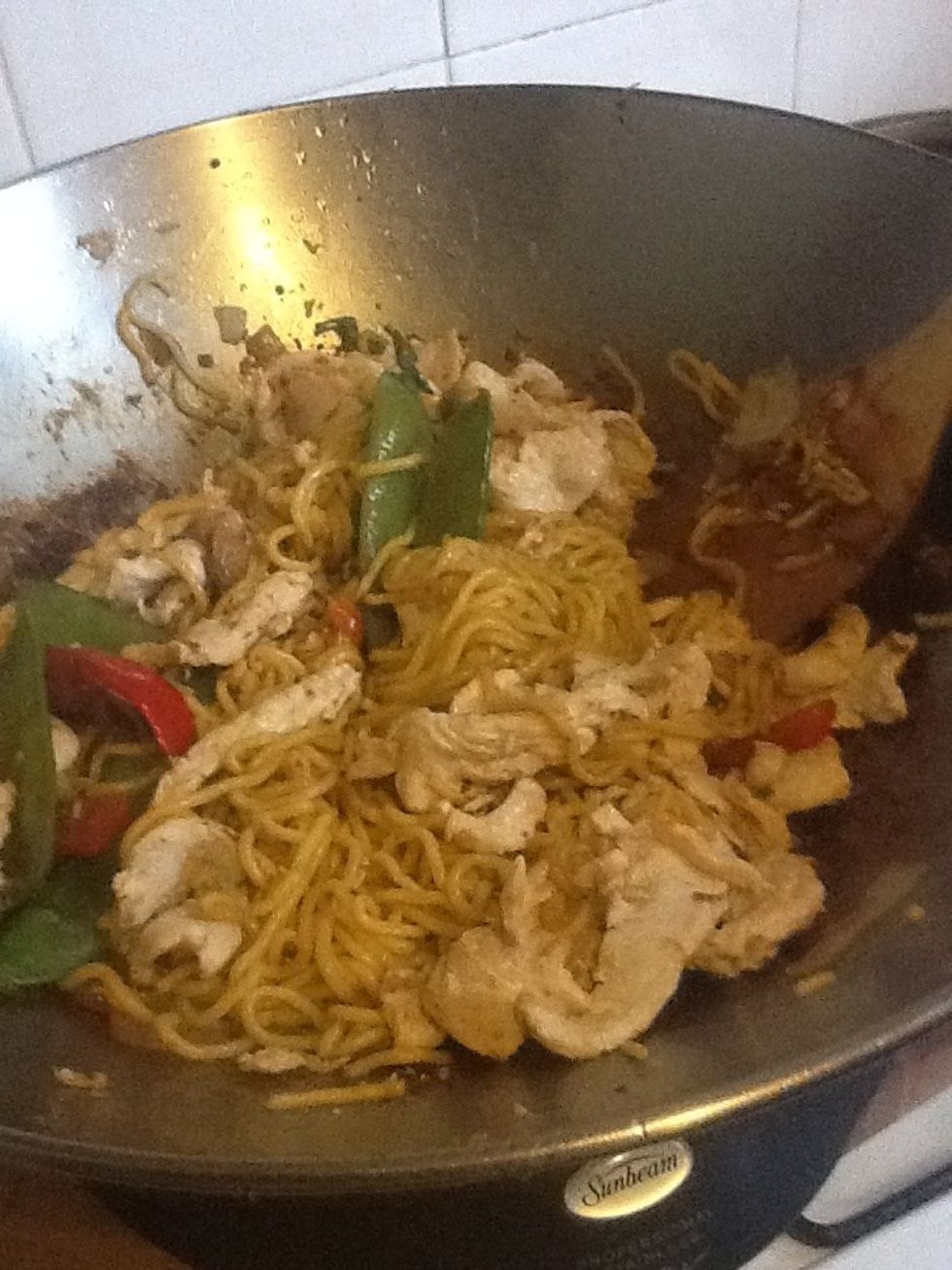 Stir slowly until everything is mixed together
Delicious!!!!
250g thin egg noodles
500g skinless chicken breast fillets
2 teaspoons finely chopped giniger
1 clove of garlic
1 small onion
1 red capsicum
250g snow peas
1/4 cup plum sauce
2 tablespoons sweet chili sauce
1/3 cup chicken stock
1 tablespoon olive oil