How to cook chicken and sweet potato wedges
No real exact measurements on this one....
11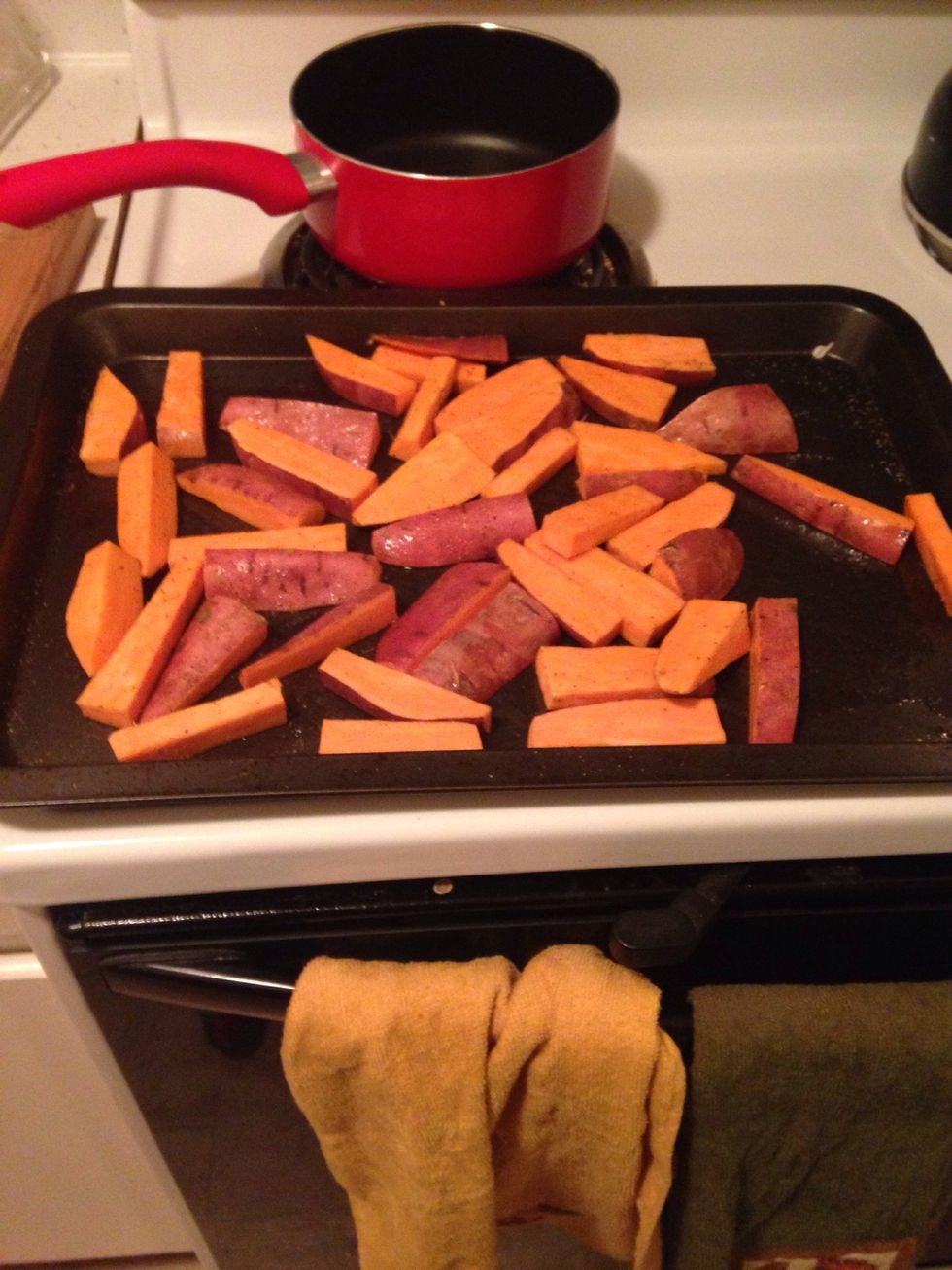 Cut sweet potatoes into wedges, toss with olive oil, salt, and pepper on a baking sheet.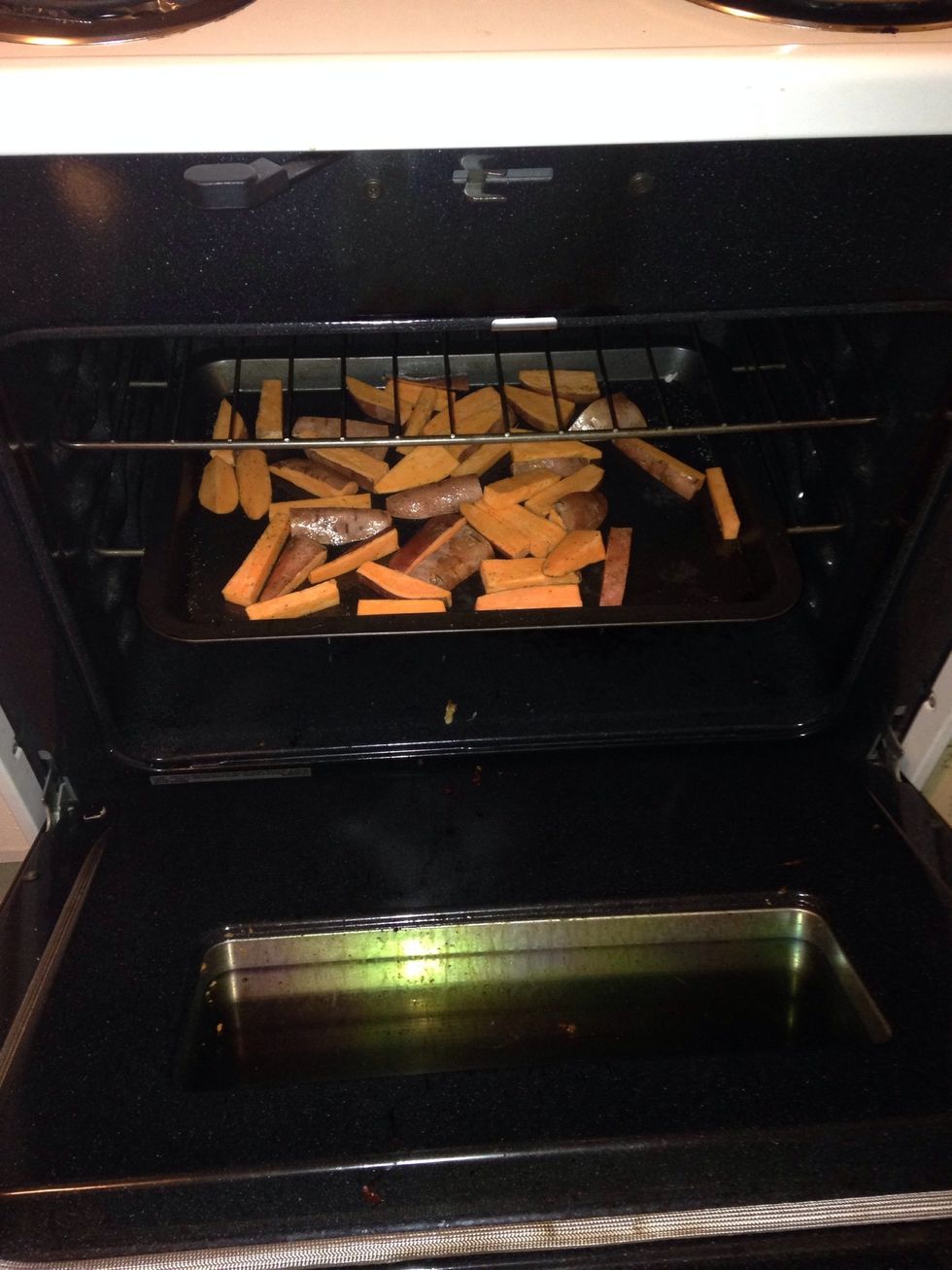 Place in a preheated oven at 375 degrees Fahrenheit.
Meanwhile season chicken with salt, pepper, oregano, red pepper flakes, and lemon juice. Oh, and of course, fresh minced garlic:).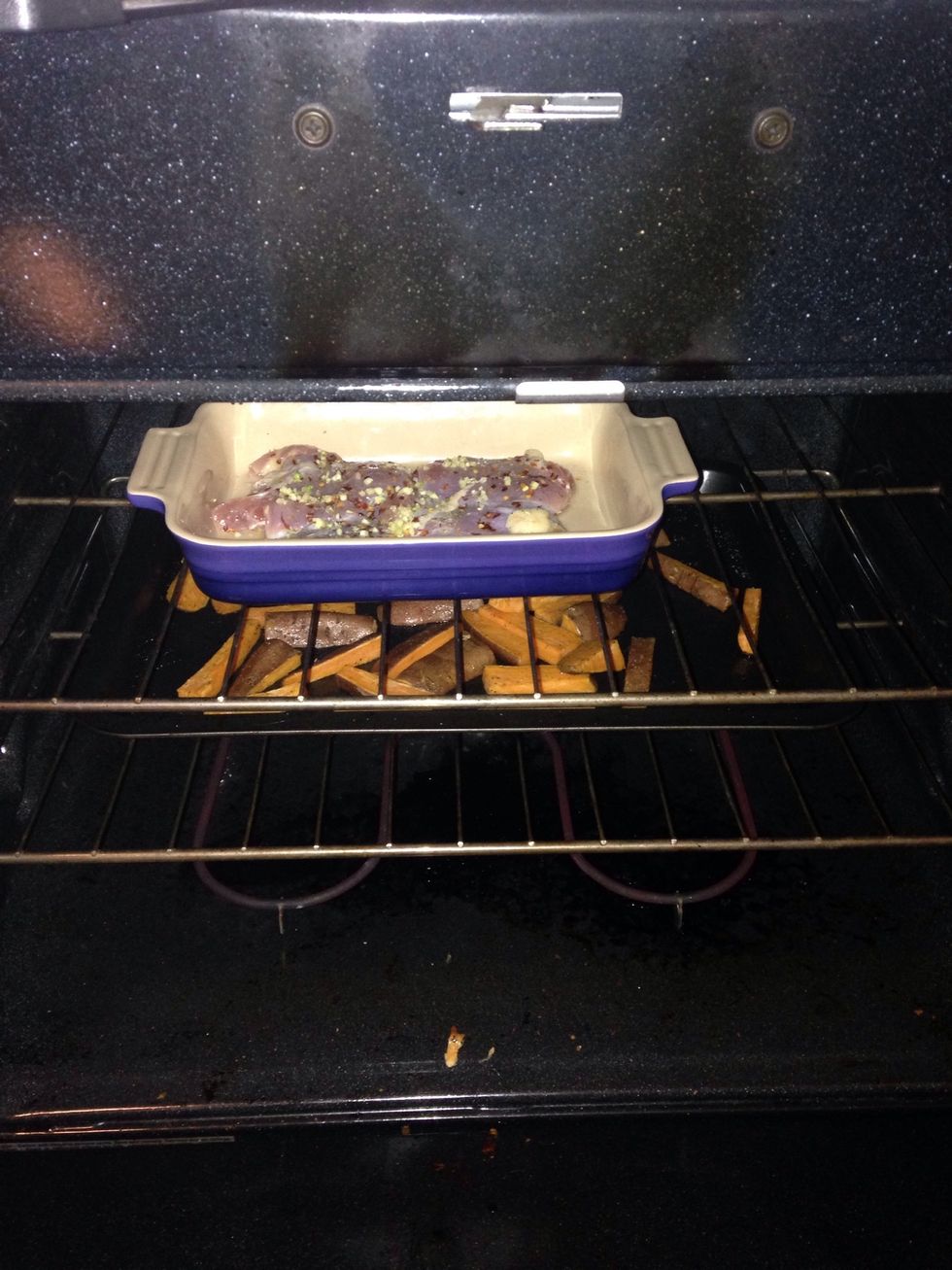 Place in the oven with the sweet potatoes.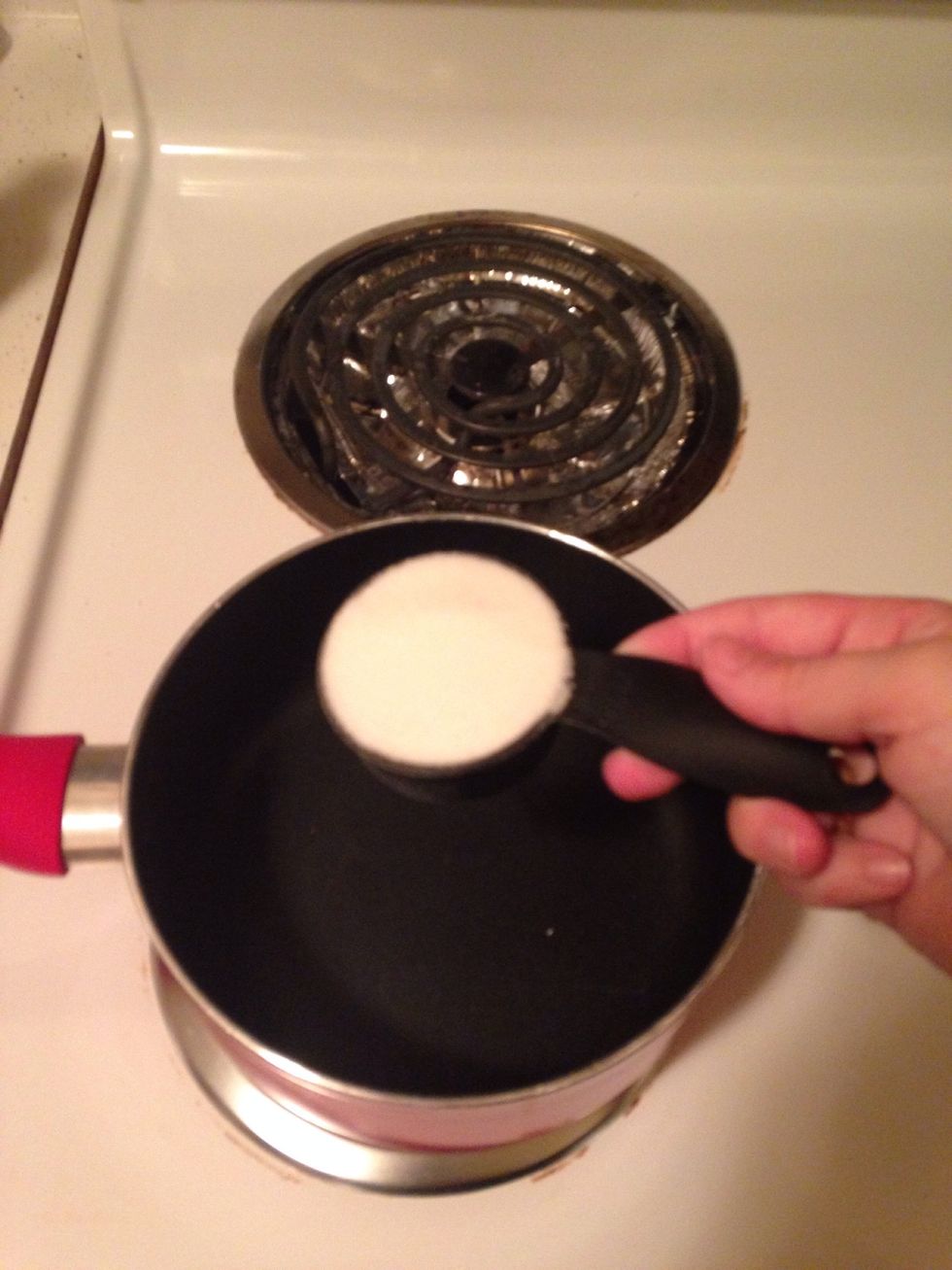 While this are cooking let's make the glaze for the sweet potatoes. First, a fourth of a cup of sugar.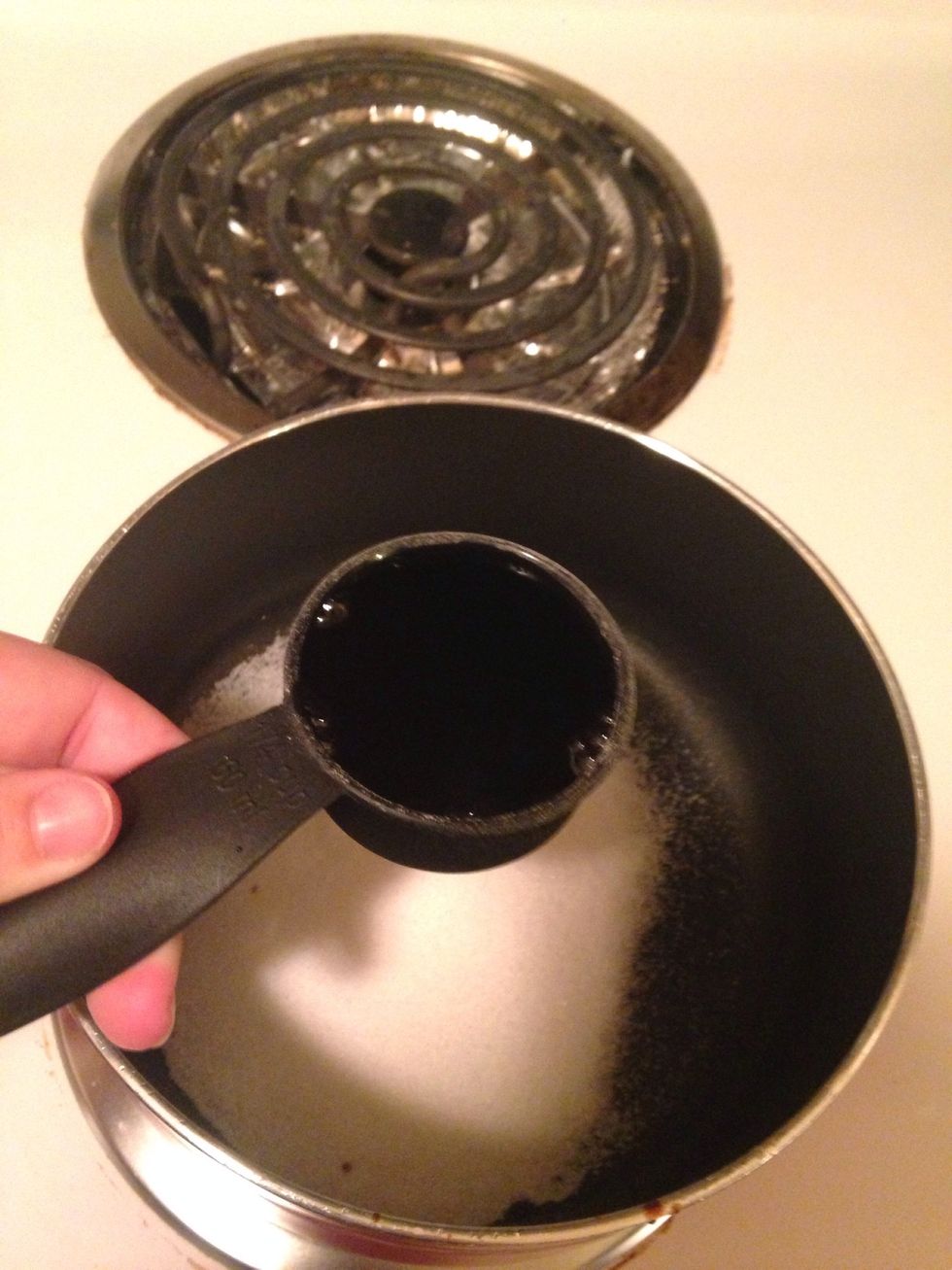 A fourth of a cup( yes I know that it's liquid) of soy sauce.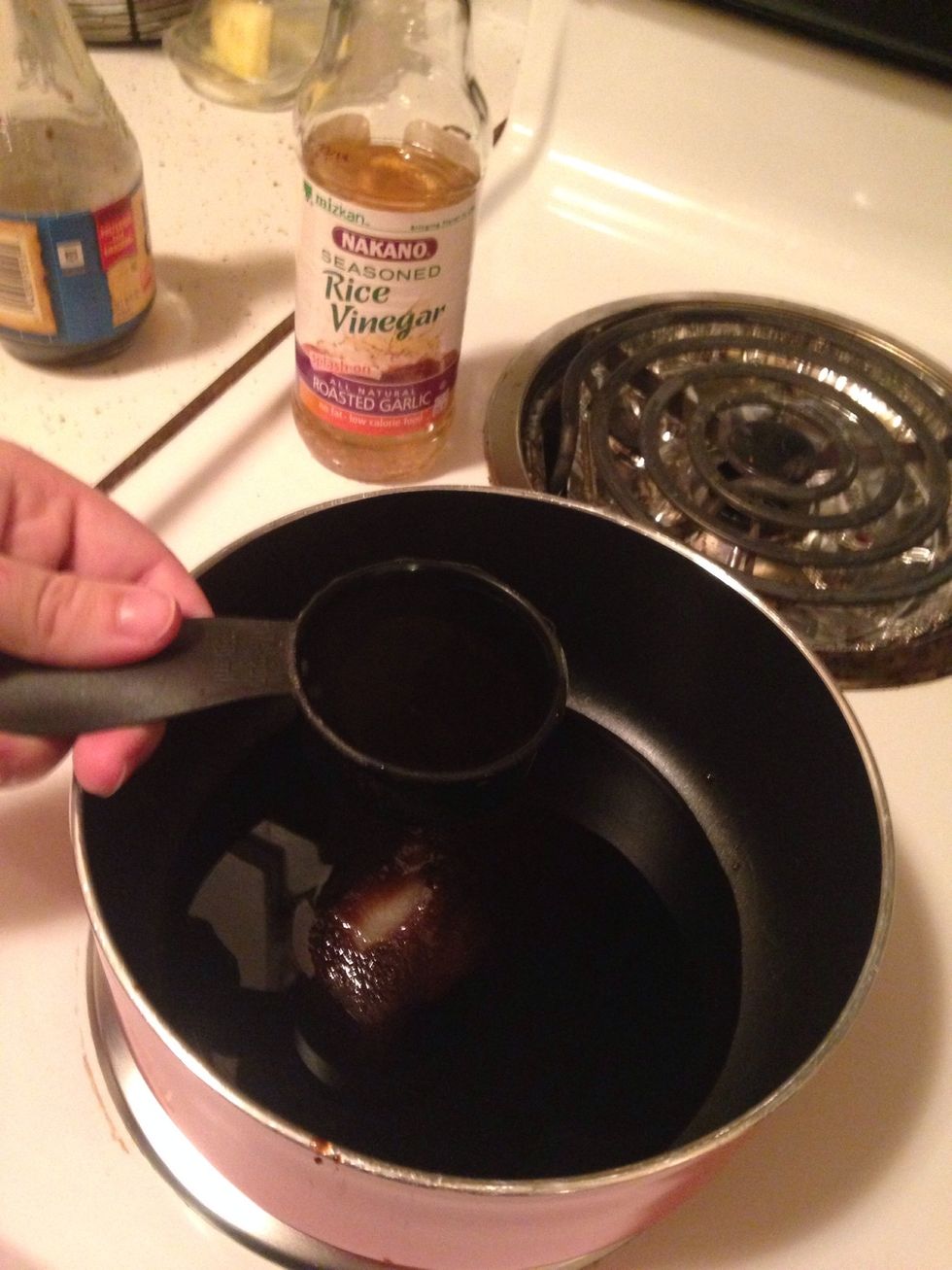 and a fourth of a cup of rice vinegar.
Simmer on medium until it reduces and thickens. Make sure to constantly stir and watch over this as it is sugar and a liquid. You are essentially making a caramel.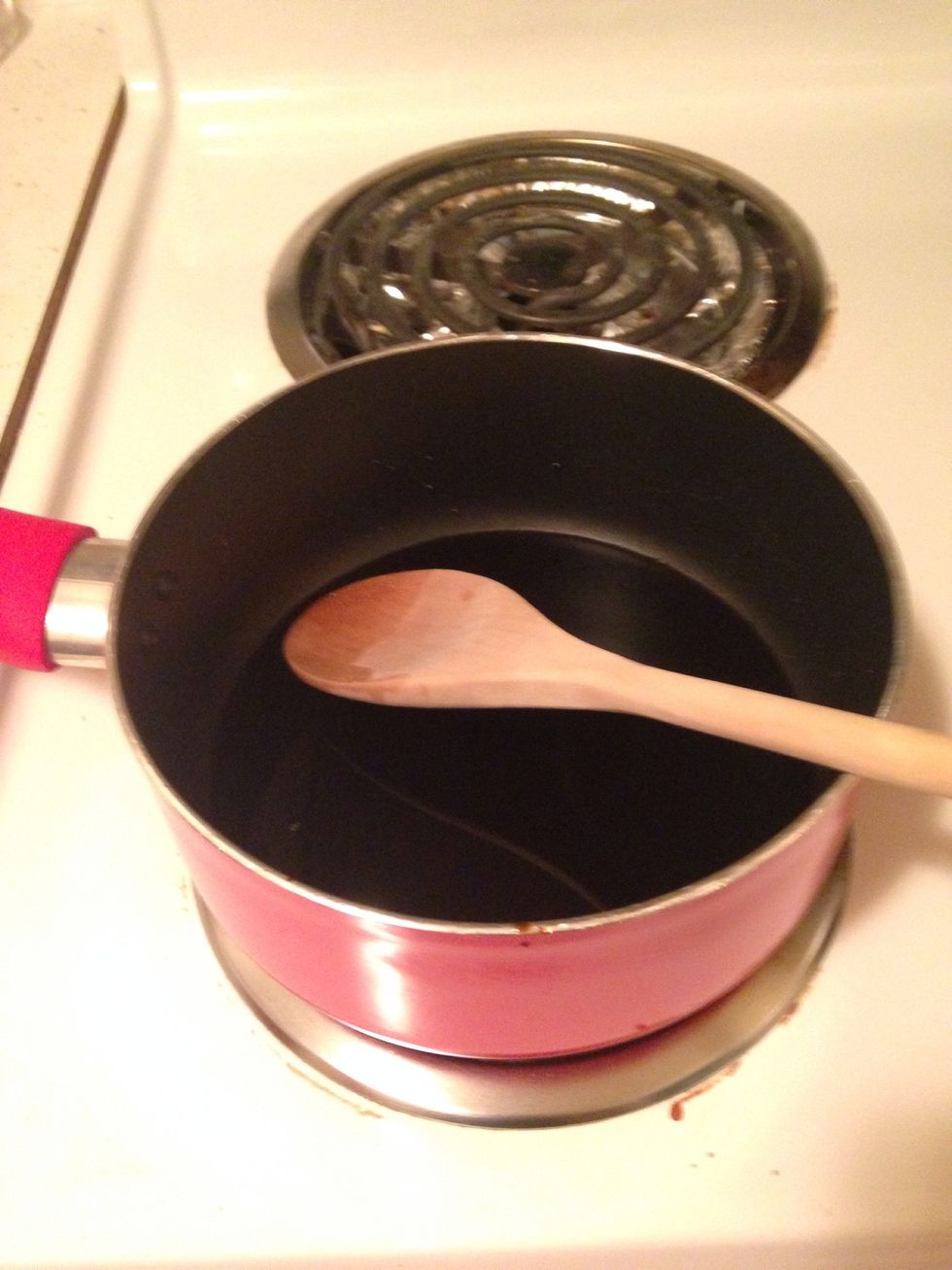 When you feel its glazey enough. (I don't know how to be descriptive here....) take it off the heat.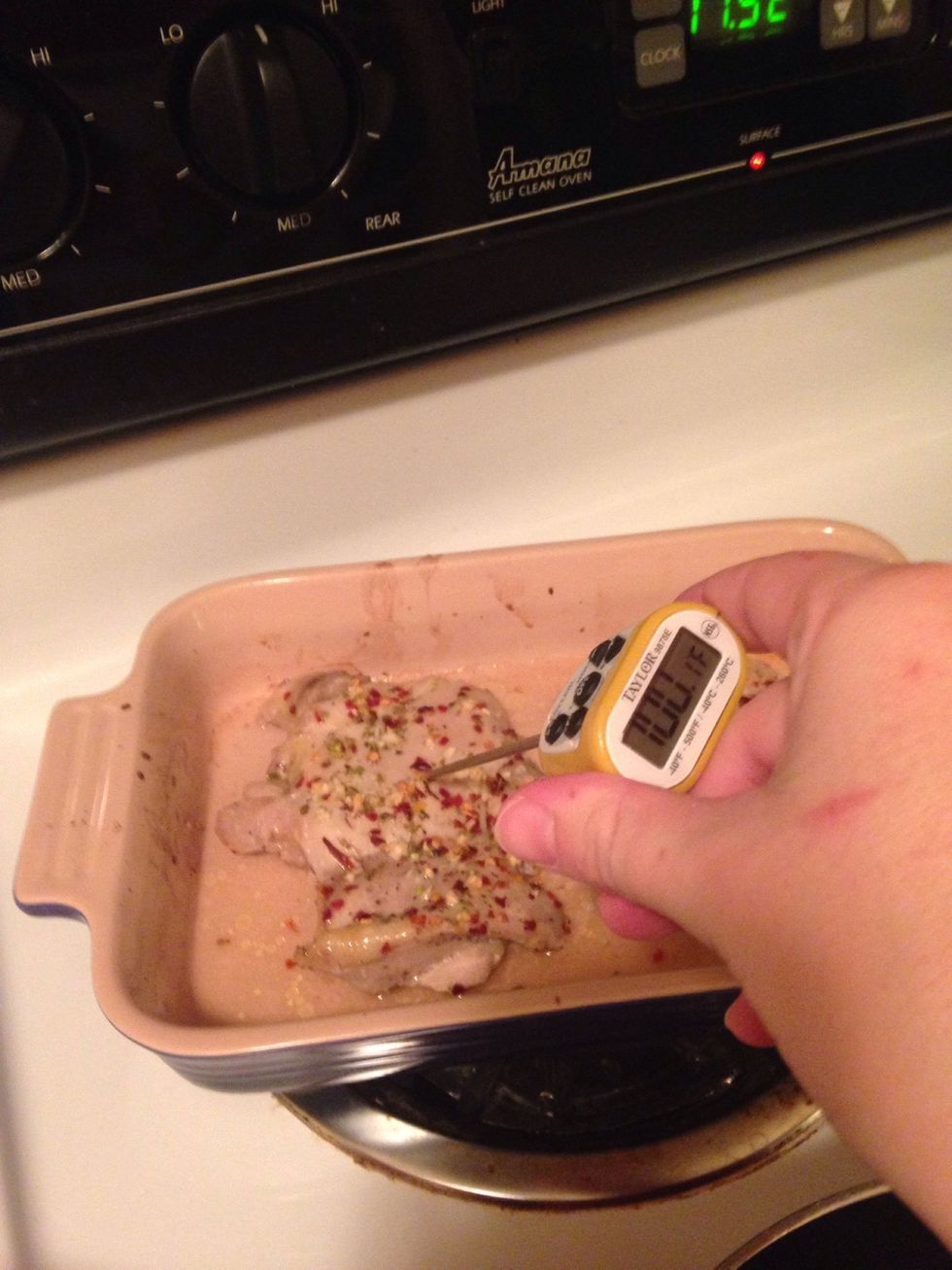 Here's the secret to cooking perfect chicken.....buy a thermometer and "temp" (take the temperature of an item) the chicken to know when it's done instead of relying on time. 165 degrees for chicken.
The sweet potatoes are done when they are fork tender. Meaning it does not hold up when a fork pokes it lol.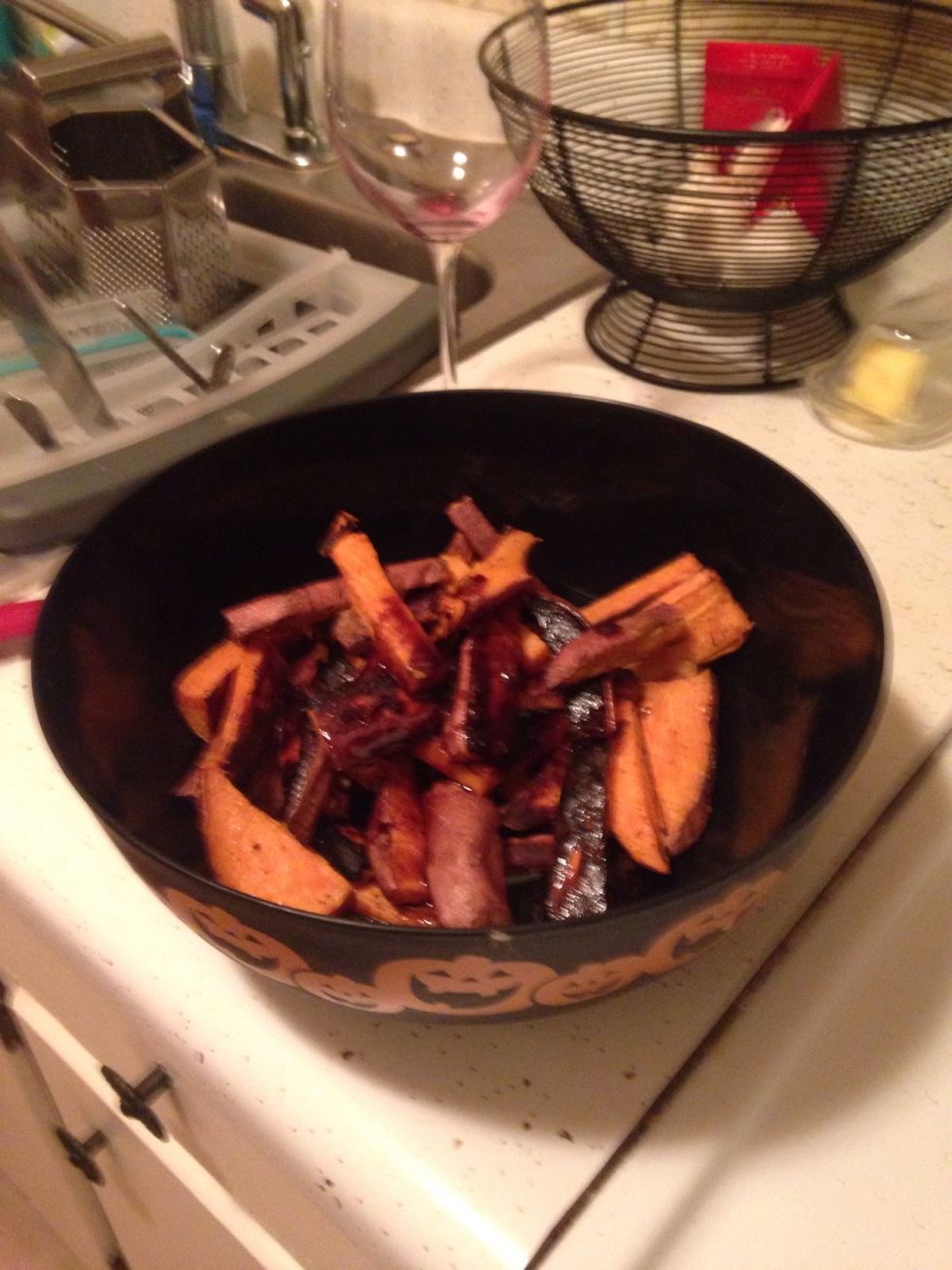 Toss the wedges in the glaze.
Serve with corn and enjoy!!!
The creator of this guide has not included ingredients