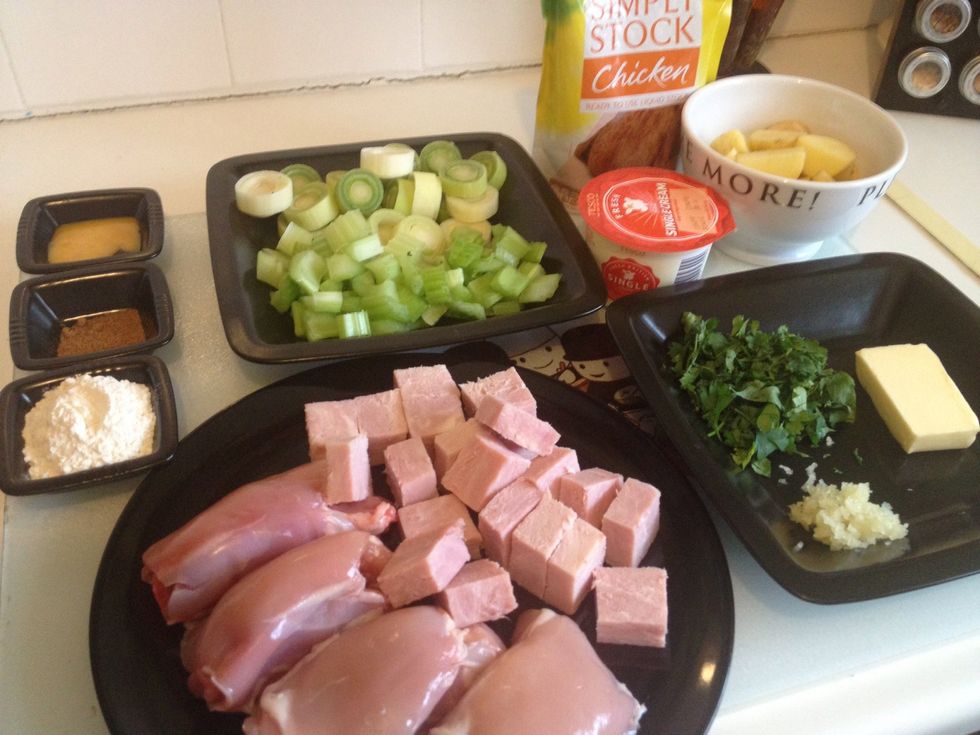 Put chicken, stock, cream, celery, leeks, potatoes, garlic and ham to a large pan. Bring to the boil, reduce the heat, cover and simmer for about 20-25 mins until chicken is tender.
Pour the pan contents into a colander set over a heatproof jug. You will need 250ml of liquid. Make up the quantity using extra cream if required. Alow to cool slightly while you make the roux.
Clean and dry the pan, add the butter and melt gently over a moderate heat. Stir in the flour until thoroughly combined, and cook for a few mins but do not let the mixture colour.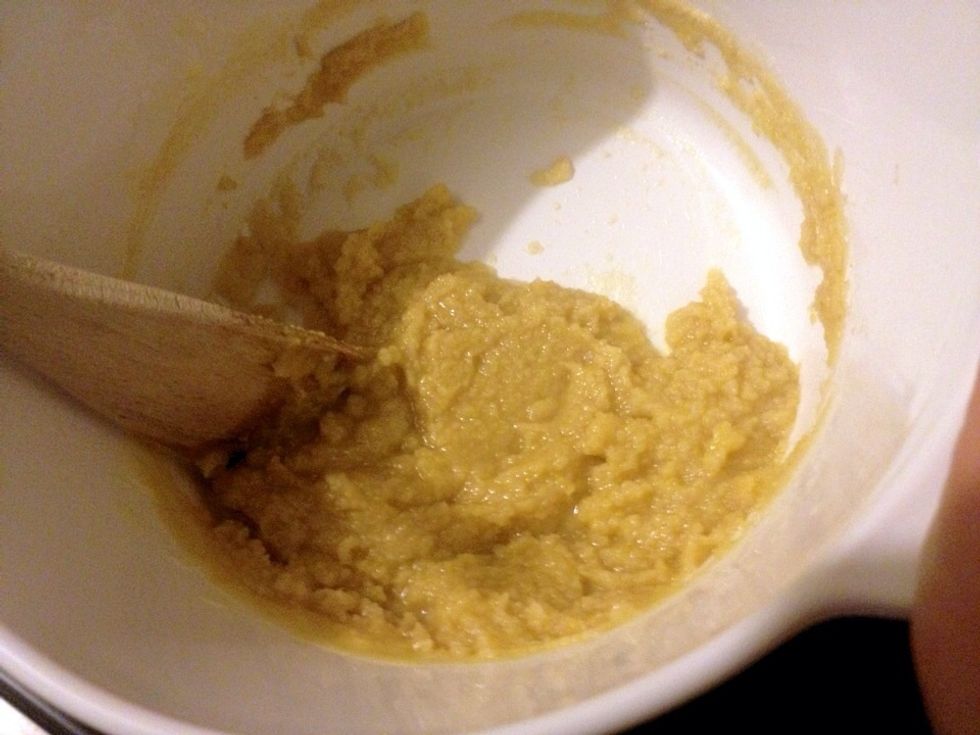 Stir in the poaching liquid, about a third at a time, heating and stirring well between additions, until the mixture is thick, smooth and velvety. Stir in the parsley, then add salt and pepper.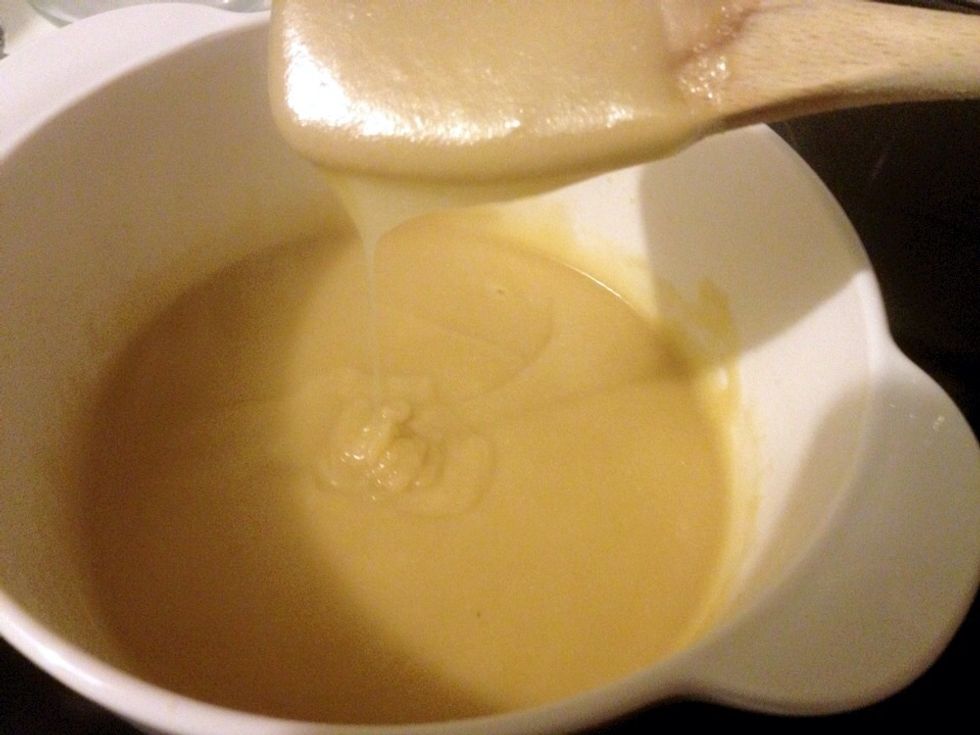 Stir in the cooked chicken and veg and toss gently in the sauce until well coated. Spoon into a oven proof pot. Cool for at least 10 mins, ideally cool compleatly and chill in the fridge.
Preheat the oven 220C/425F/Gas 7.
Cut out the pastry and cover the pie, making sure your pastry doesn't touch the mixture. Cut some leaves for decoration and put a 1cm hole into the centre to allow to breath.
Mix the egg yolk with a splash of milk and egg wash the pastry lid.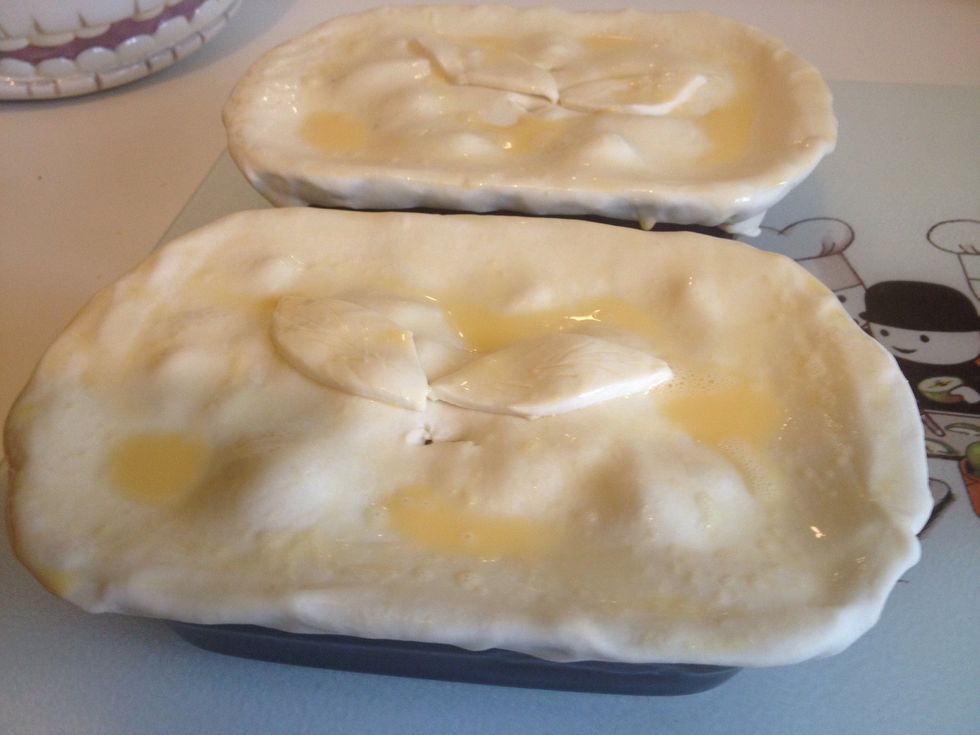 Cook for 25-30 mins or until the pastry is golden and risen.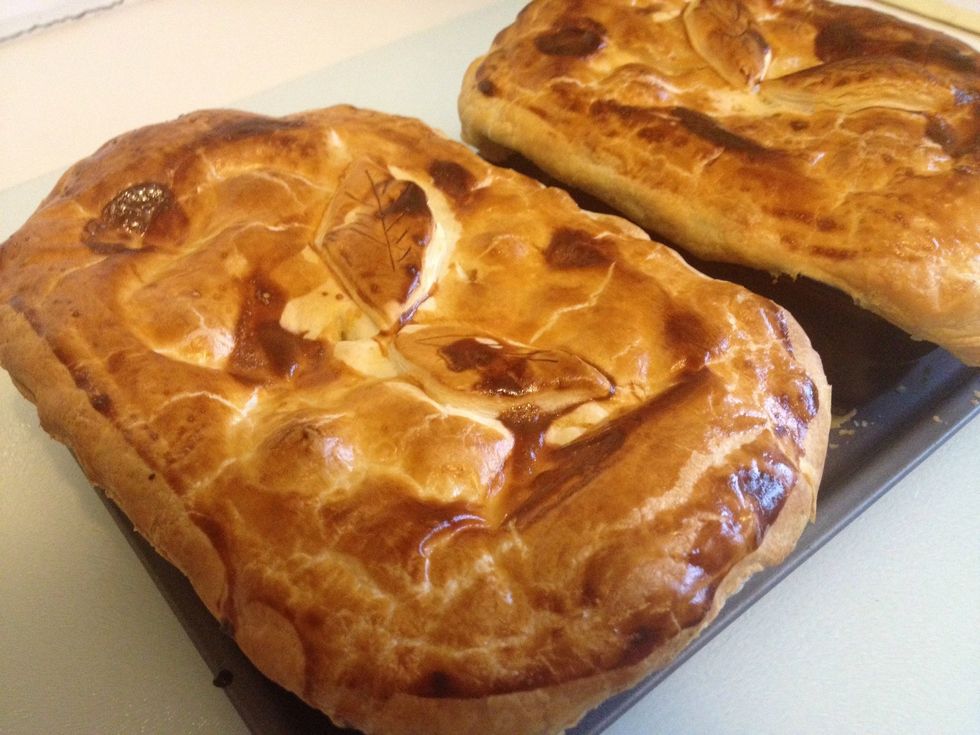 375g boneless thighs, skin removed, halved
125ml chicken stock
4tbsp single cream
3 stalks celery, chopped
1 leek
125g new potatoes
2 garlic cloves, chopped
250g cooked ham
25g salted butter
3 tbsp plain flour
1/4 tsp freshly grated nutmeg
2 tbsp chopped fresh flat-leaf parsley
Salt and ground black pepper
1 sheet of ready-rolled puff pastery
1 egg yolks beaten with 1 tbsp milk, for glazing