In this recipe you will learn how to make a delicious penne with chicken and feta
40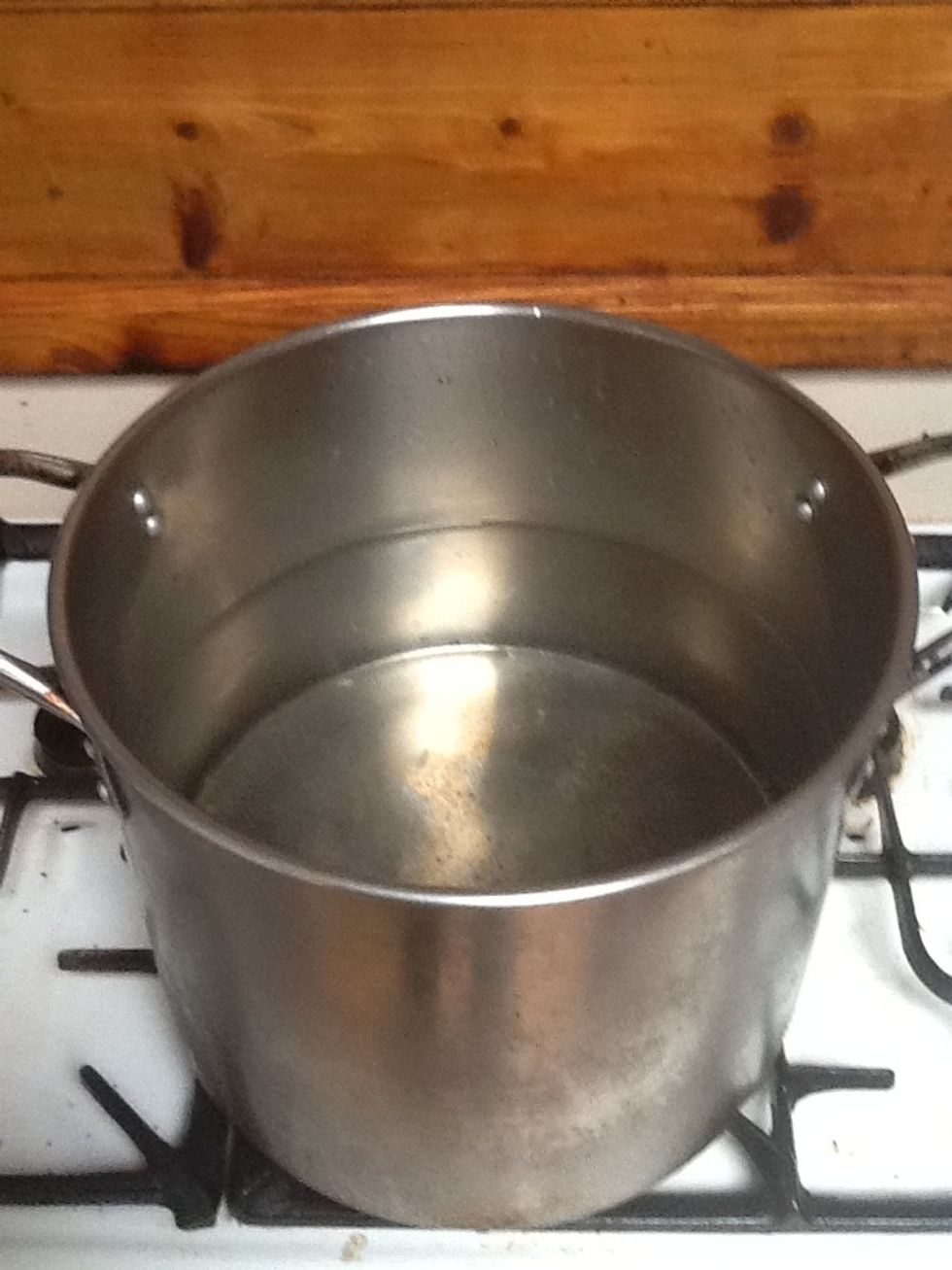 Step 1- Bring water to the boil in a large saucepan then add 1 tablespoon of salt to season.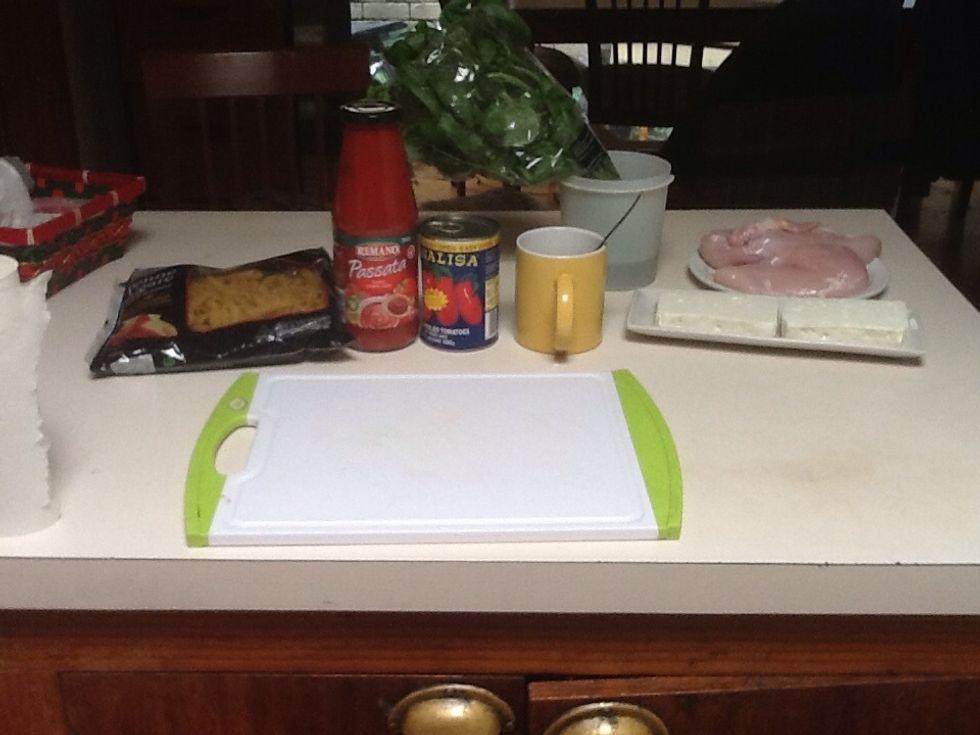 While water is boiling prepare your ingredients (in supplies list)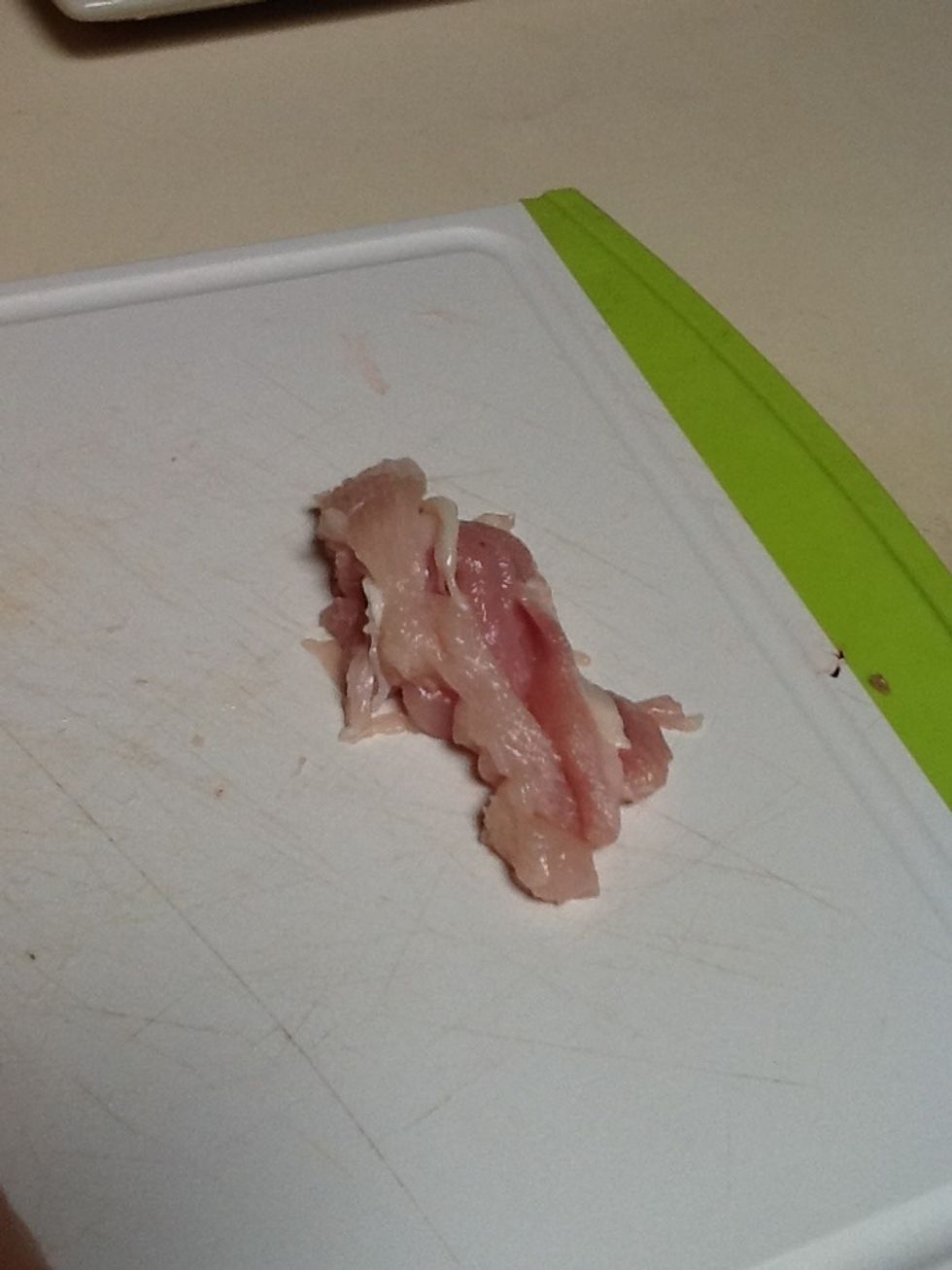 Cut of fat from chicken.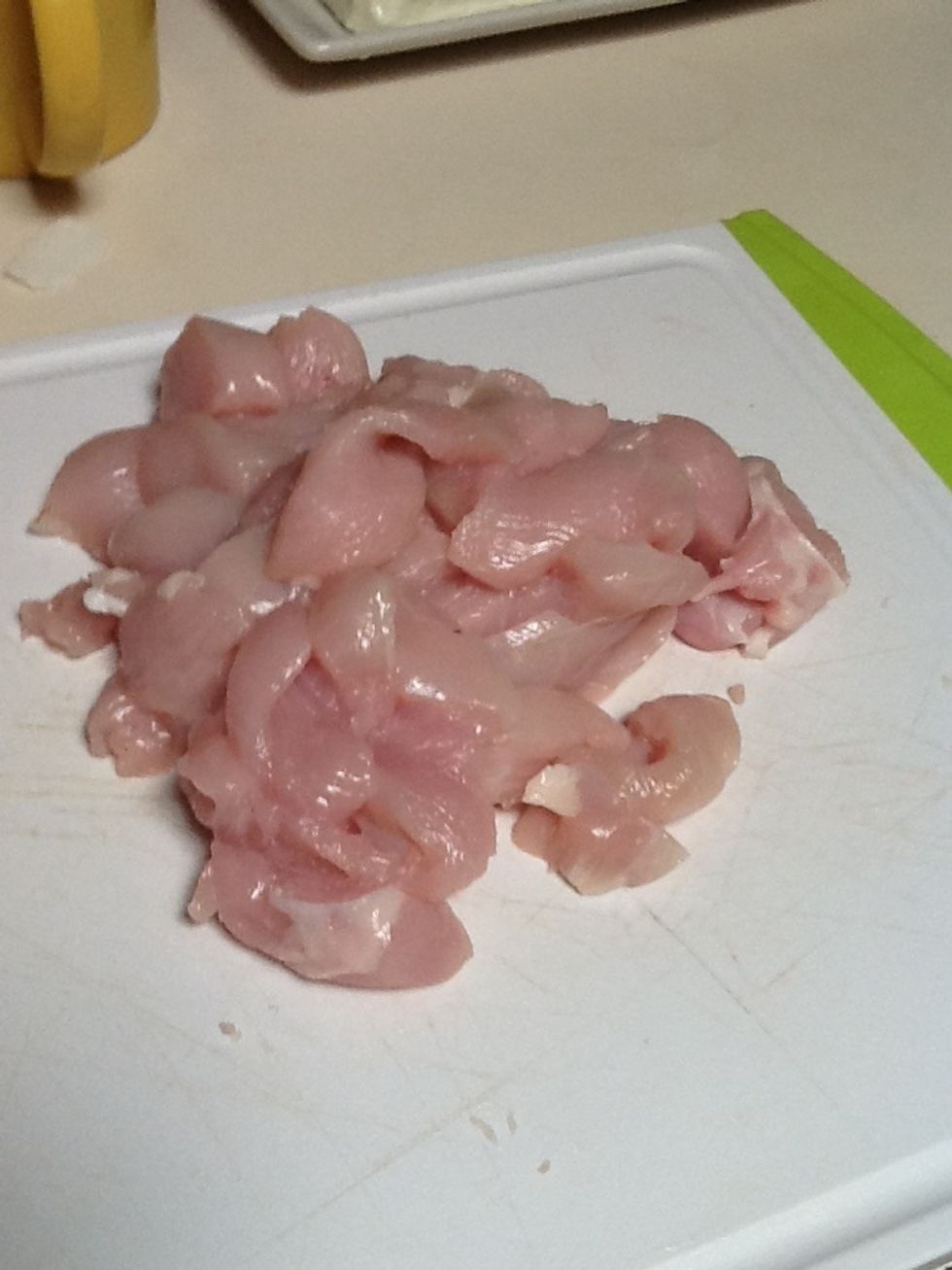 Cut chicken into strips.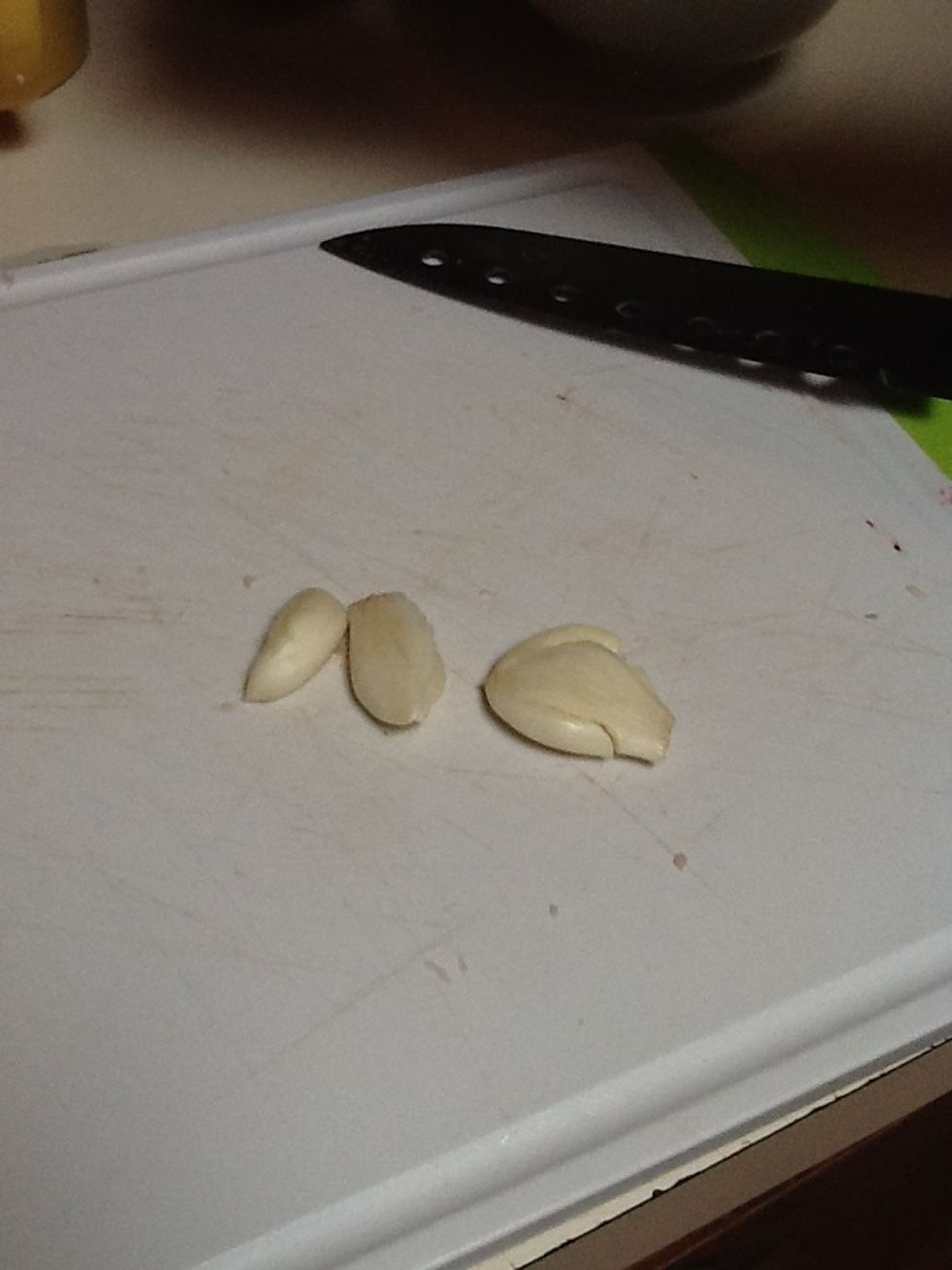 Crush garlic and peel.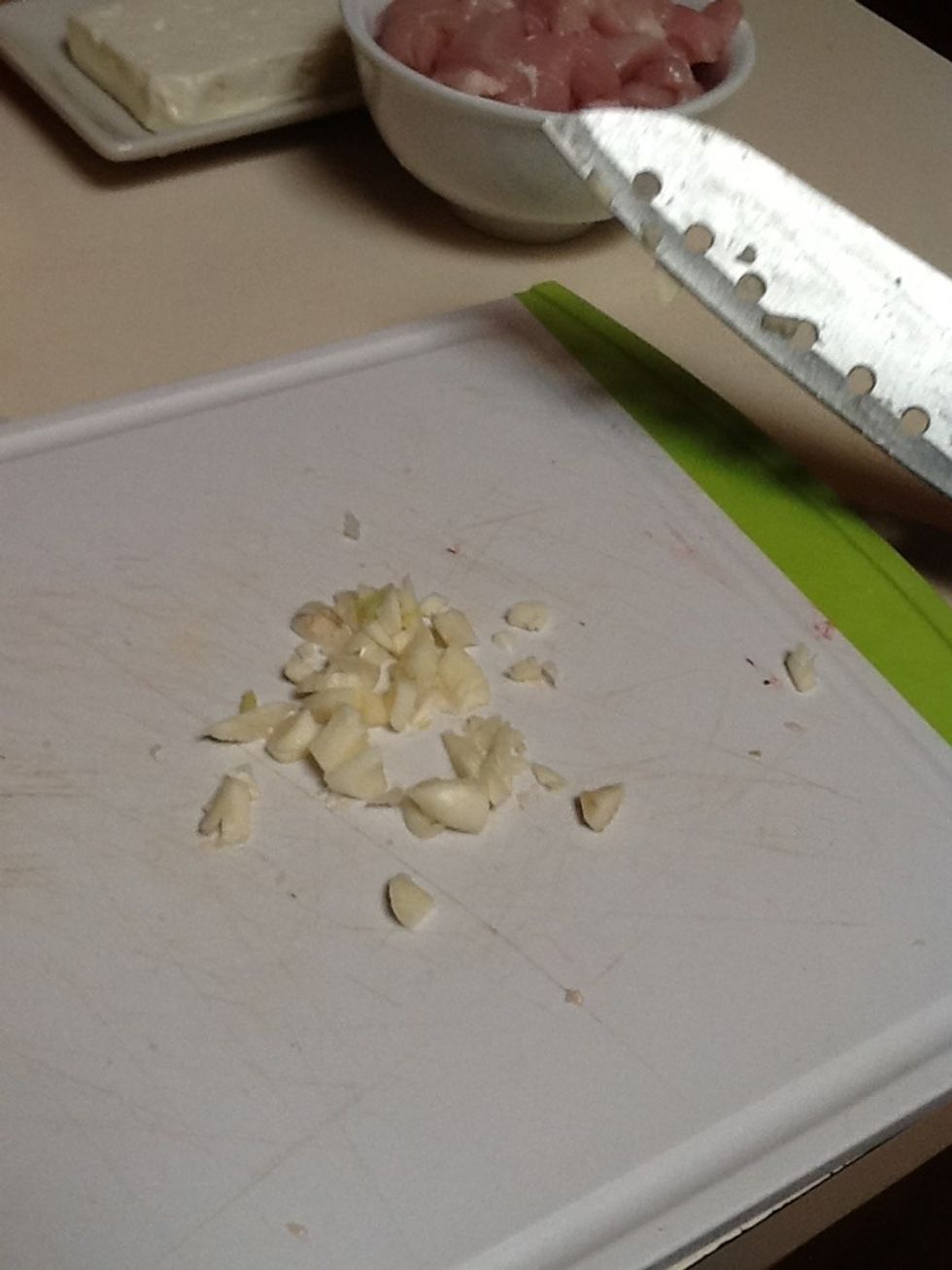 Chop the garlic.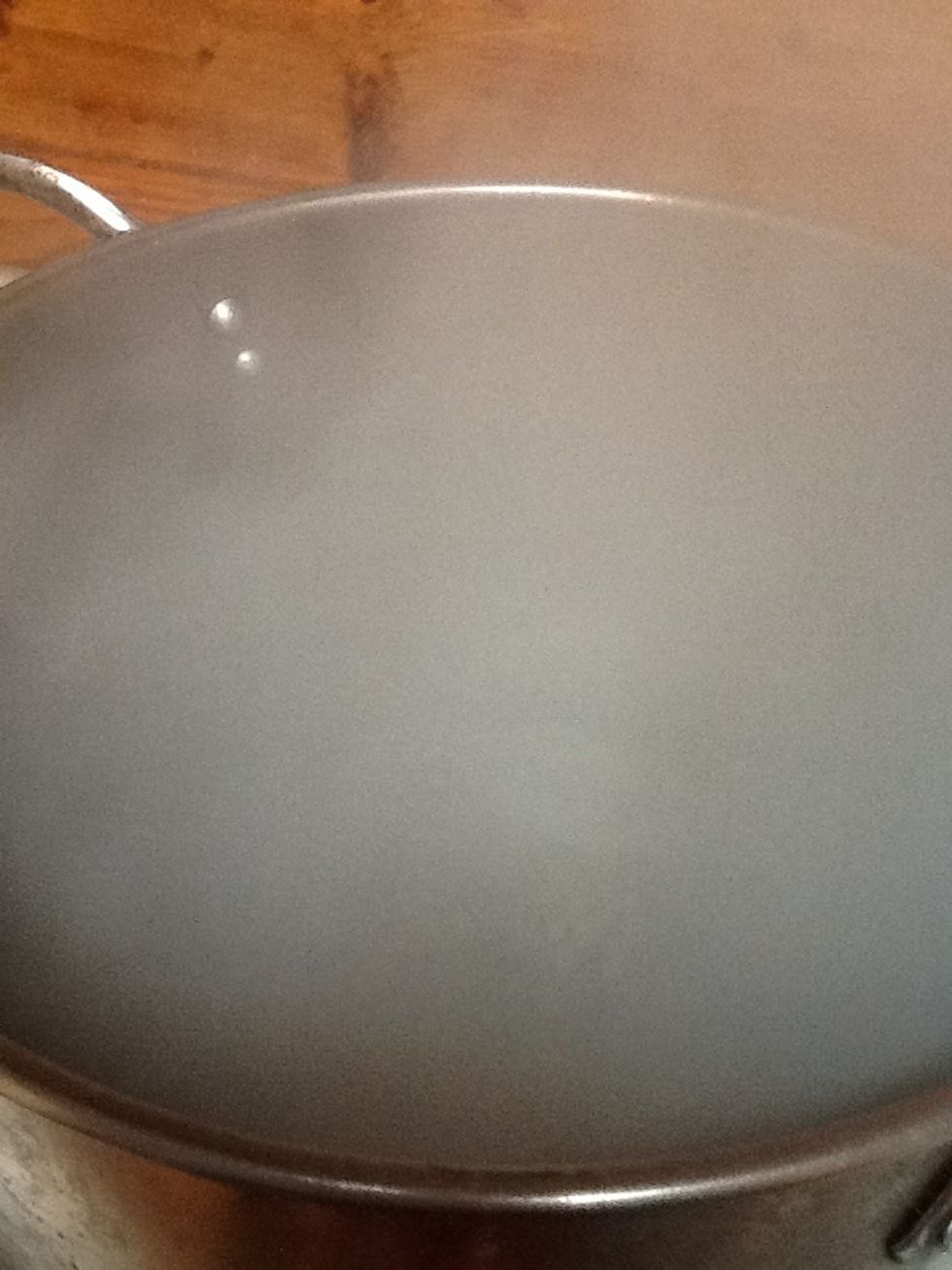 Water boiling and add half table spoon of salt.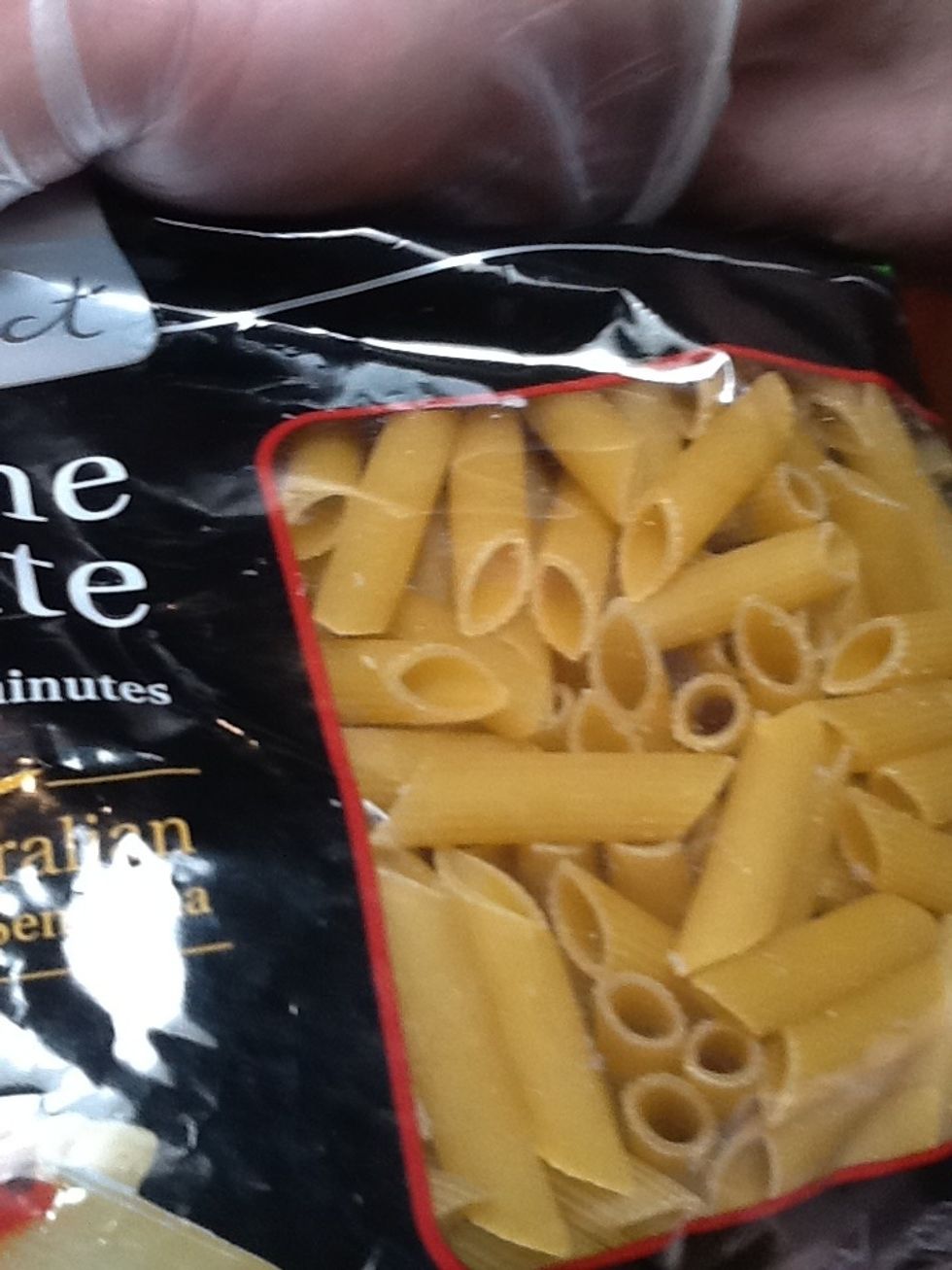 Add 500gm of penne to boiling water.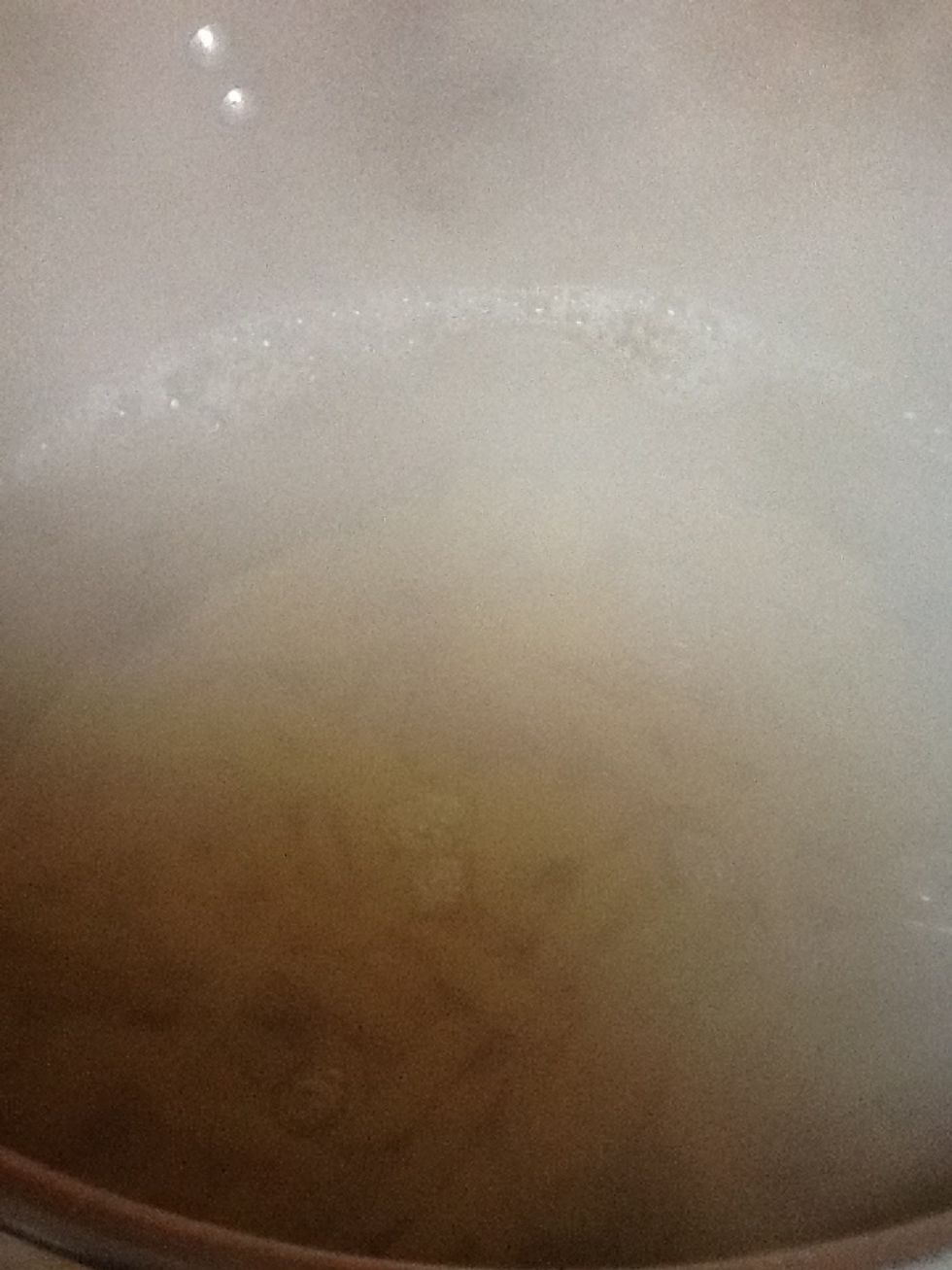 Penne in boiling water.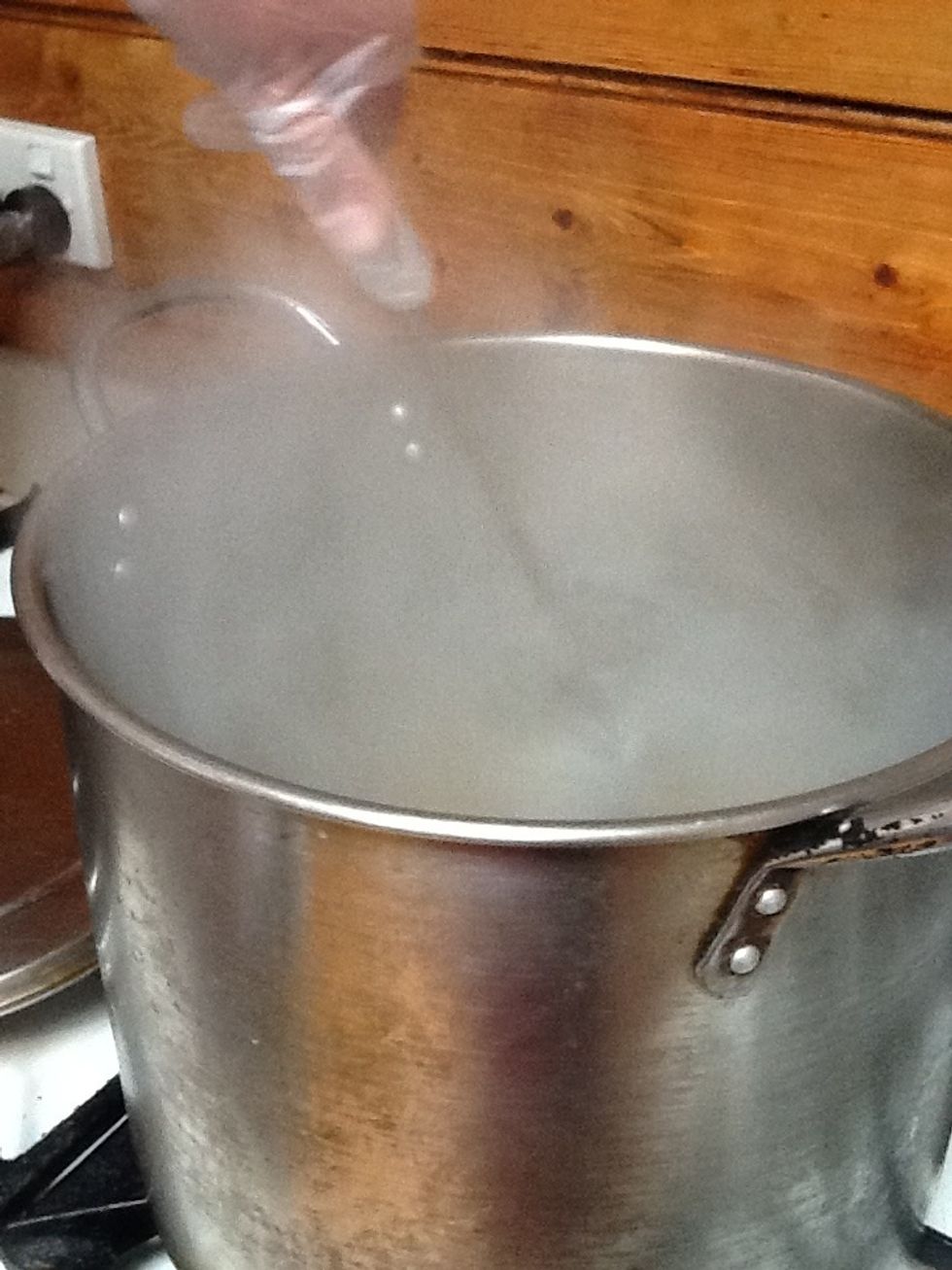 Stir penne so it doesn't stick then leave to boil for 12 minutes till the penne is cooked.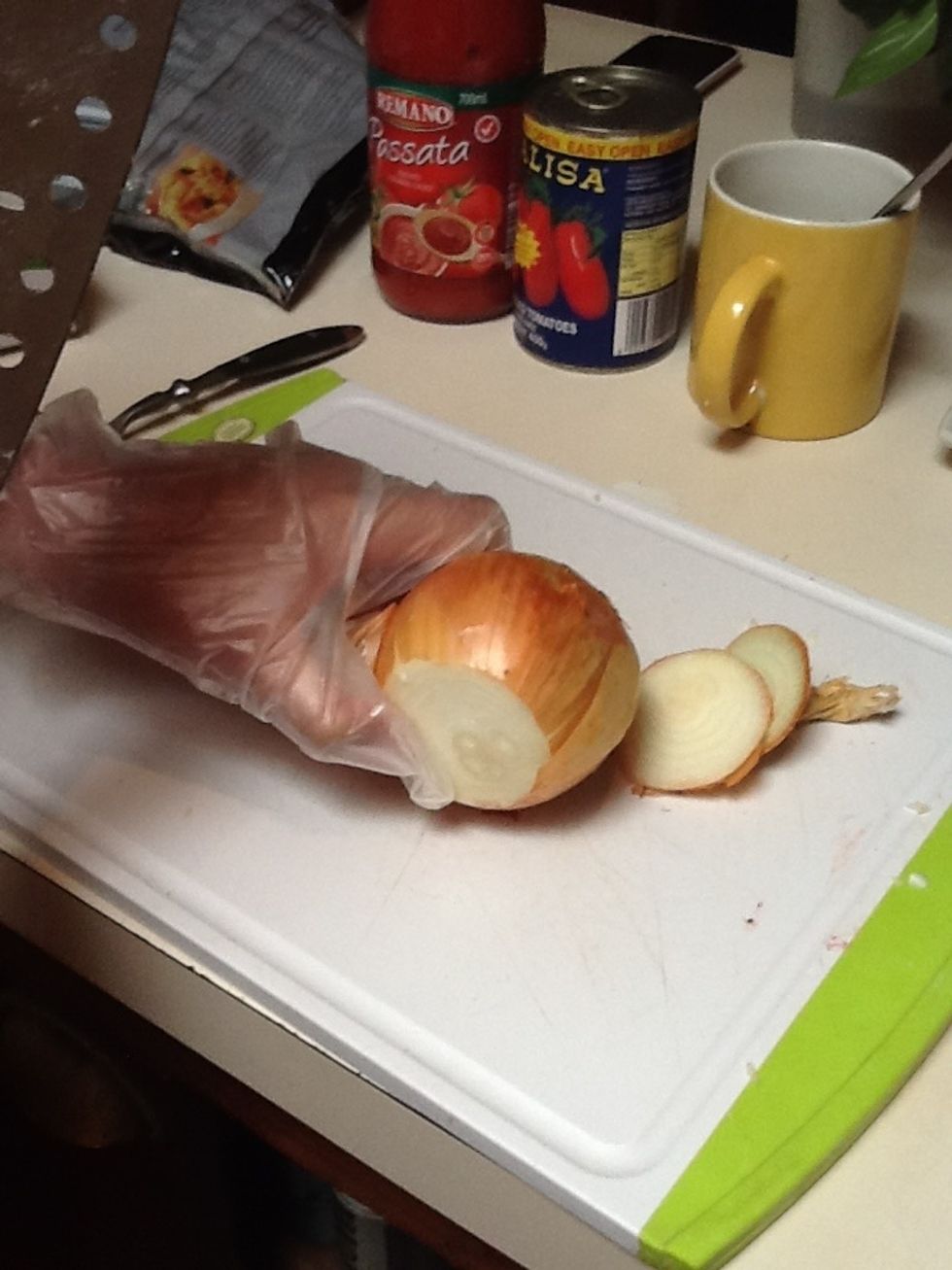 Peel and cut onion.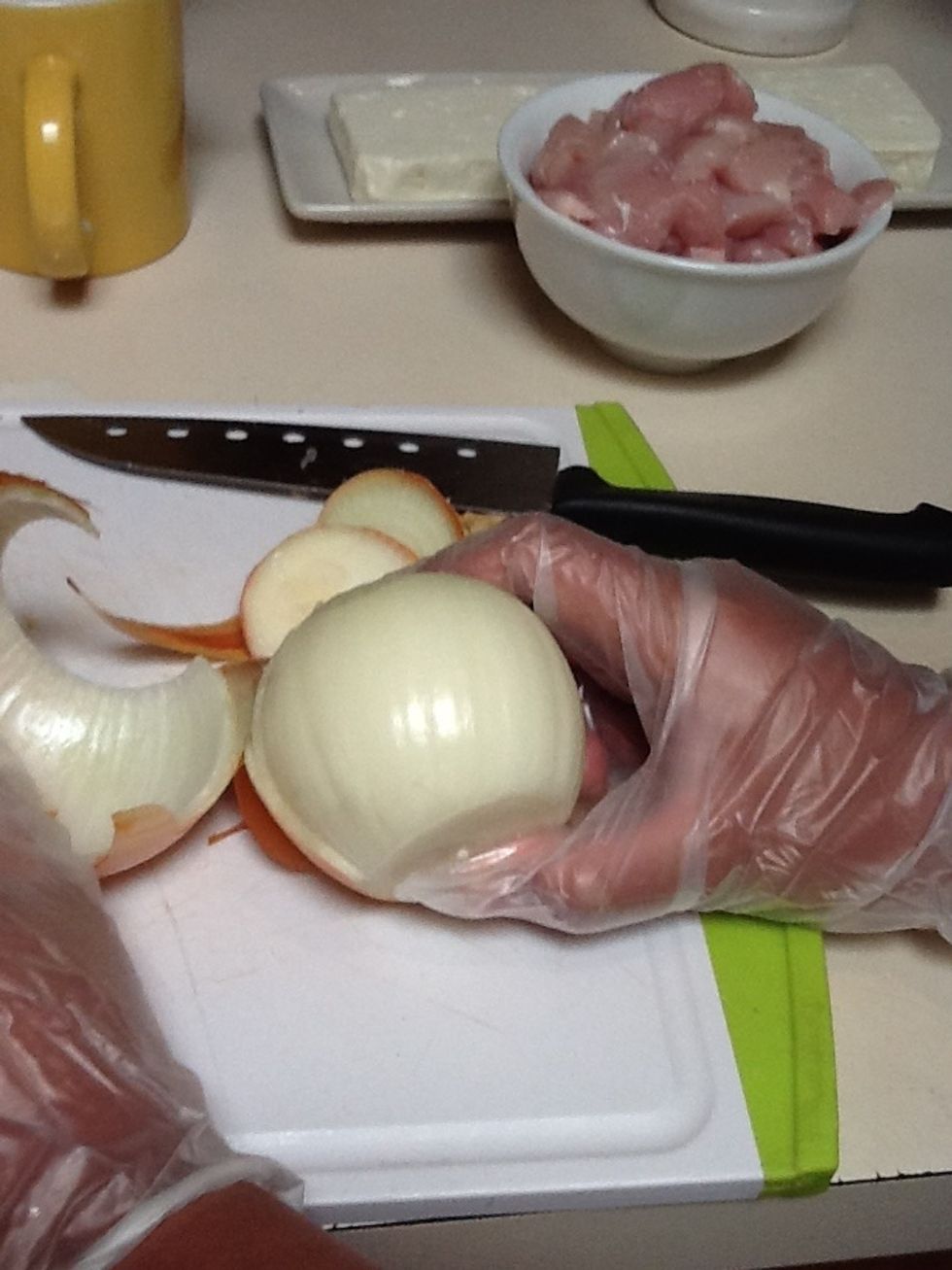 Peeled onion.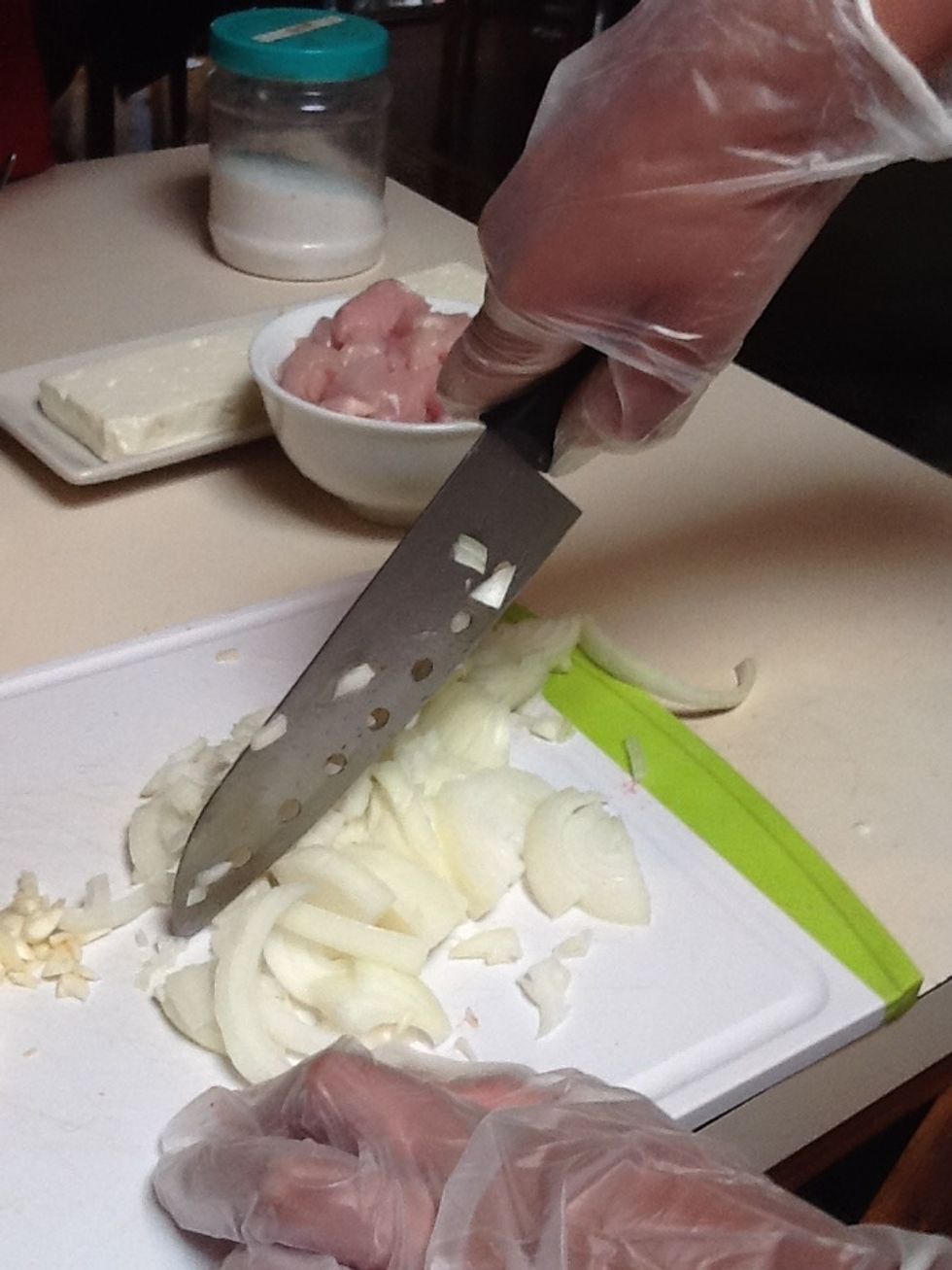 Chop onion.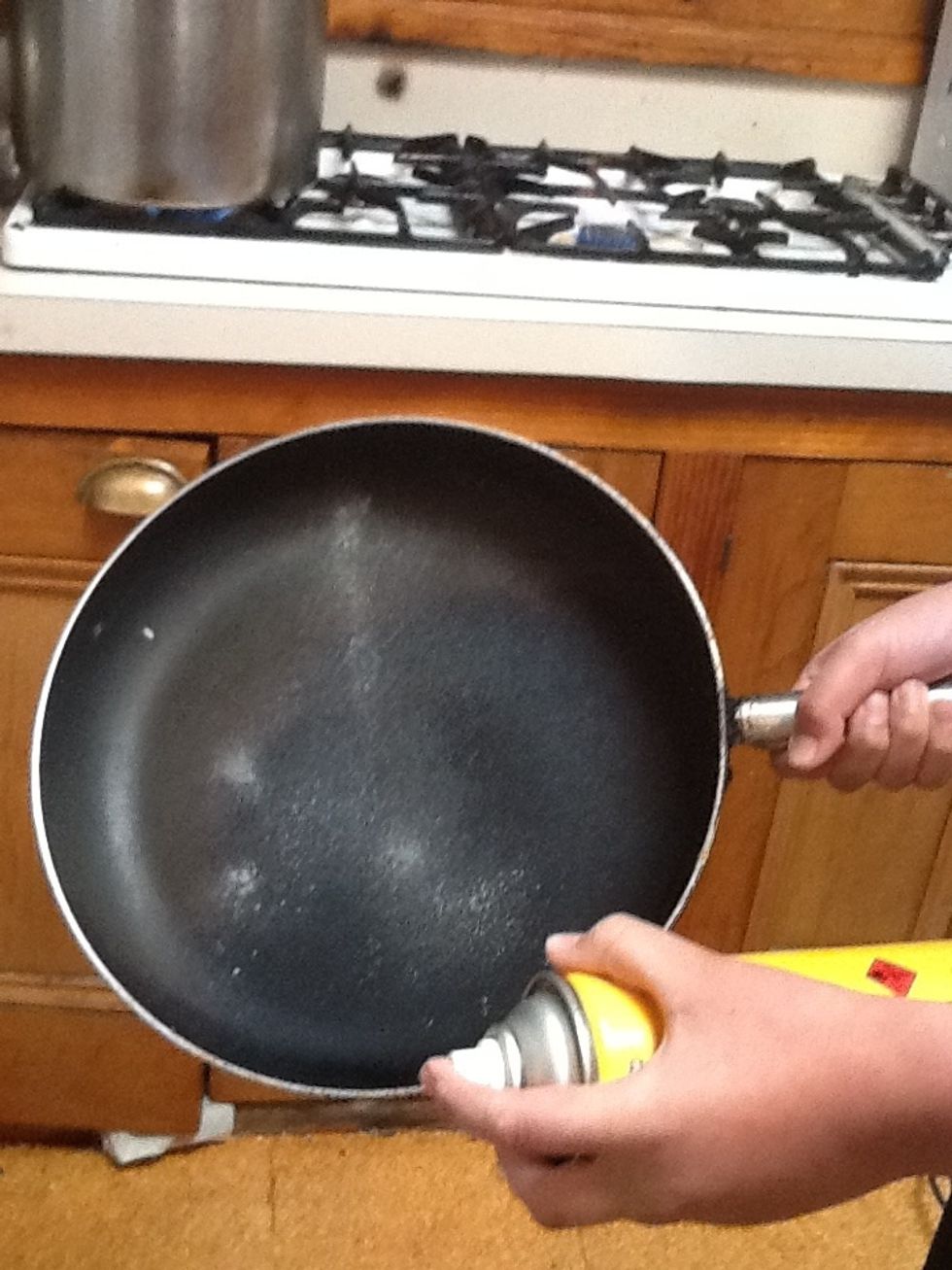 Spray canola oil on frypan.
Add chicken.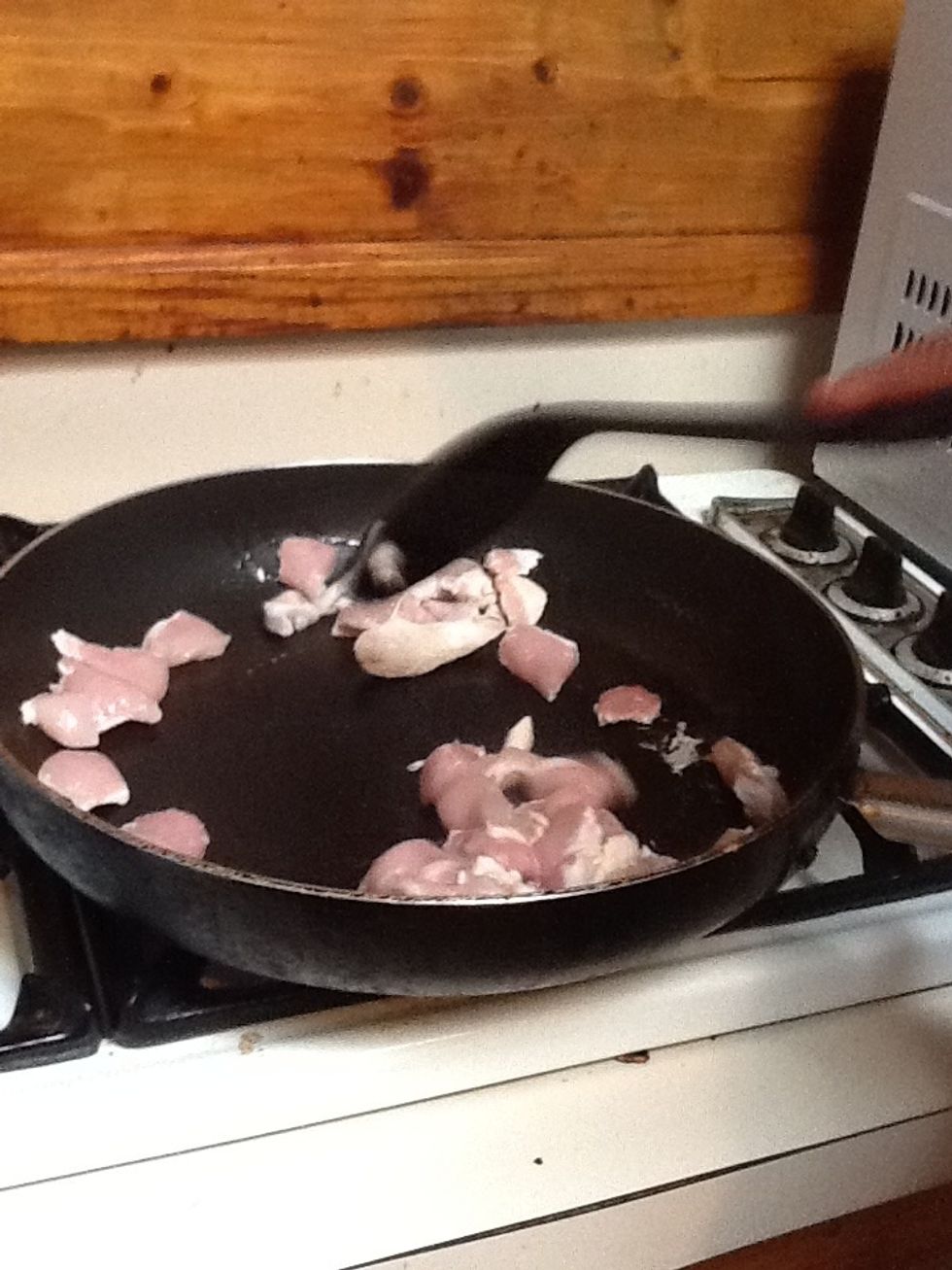 Cook till brown.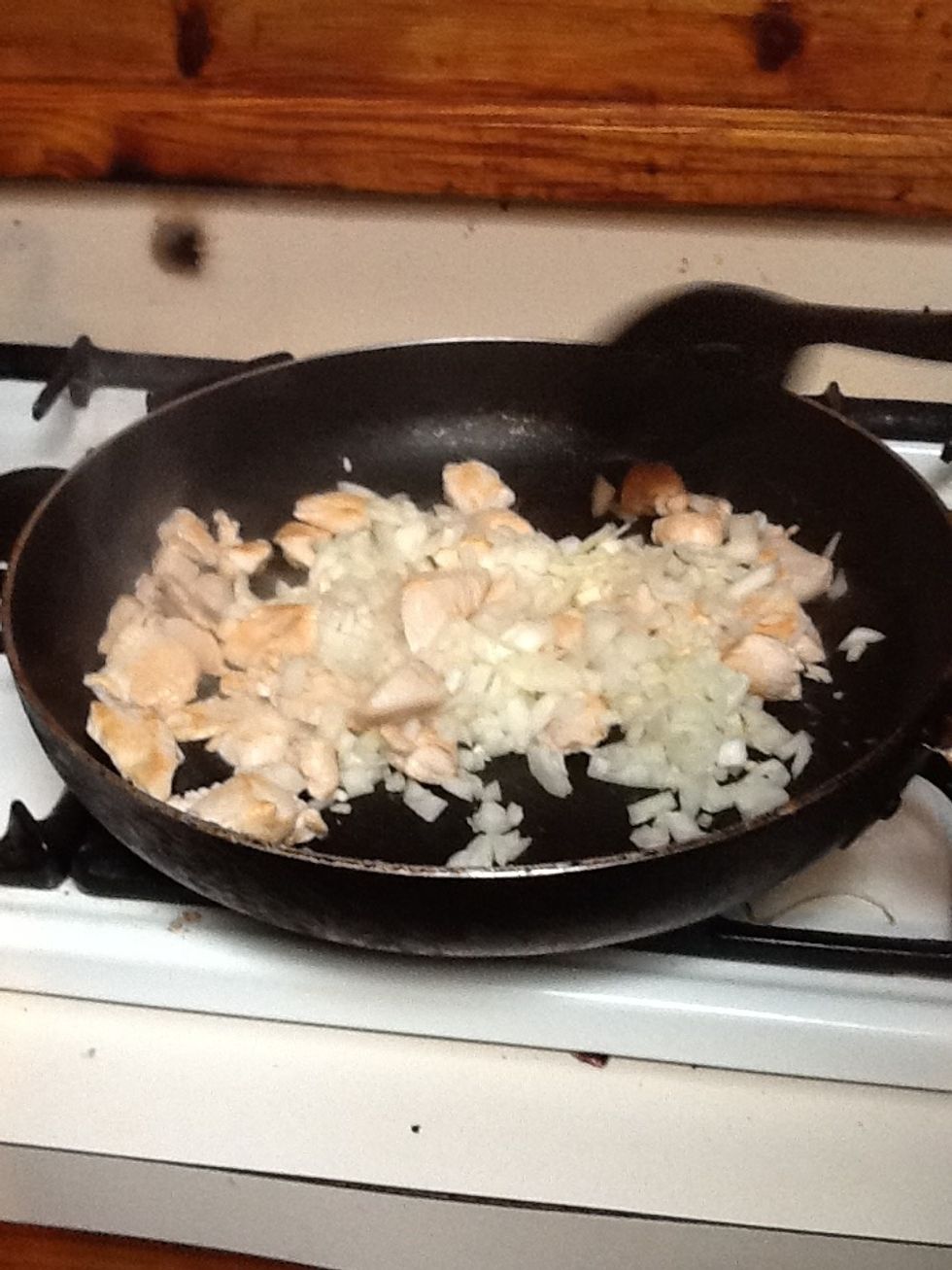 Then add the garlic and onion then stir till brown.
Add a half cup of chicken stock.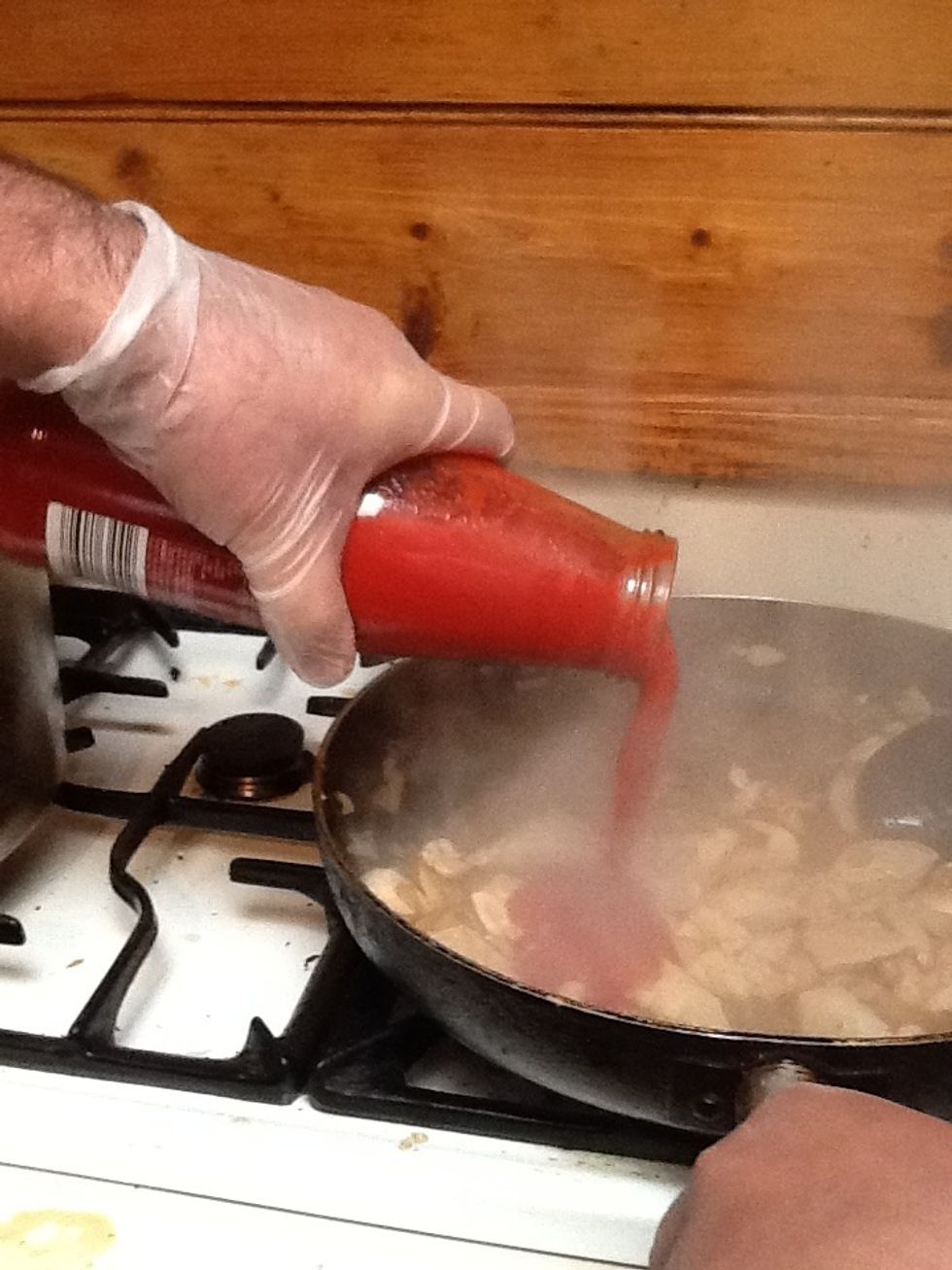 Add tablespoon of tomato paste.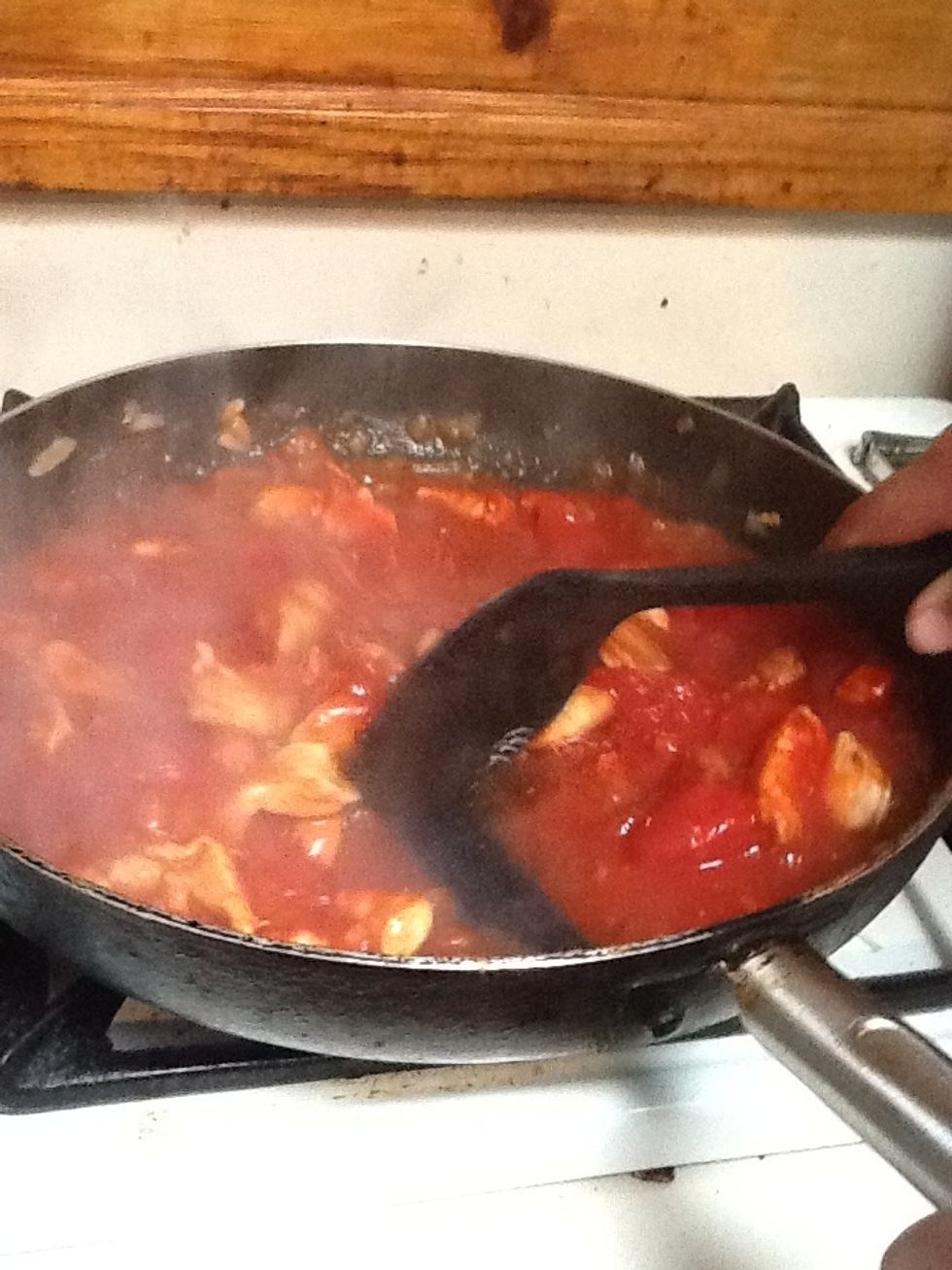 Add diced tomatoes and leave to simmer.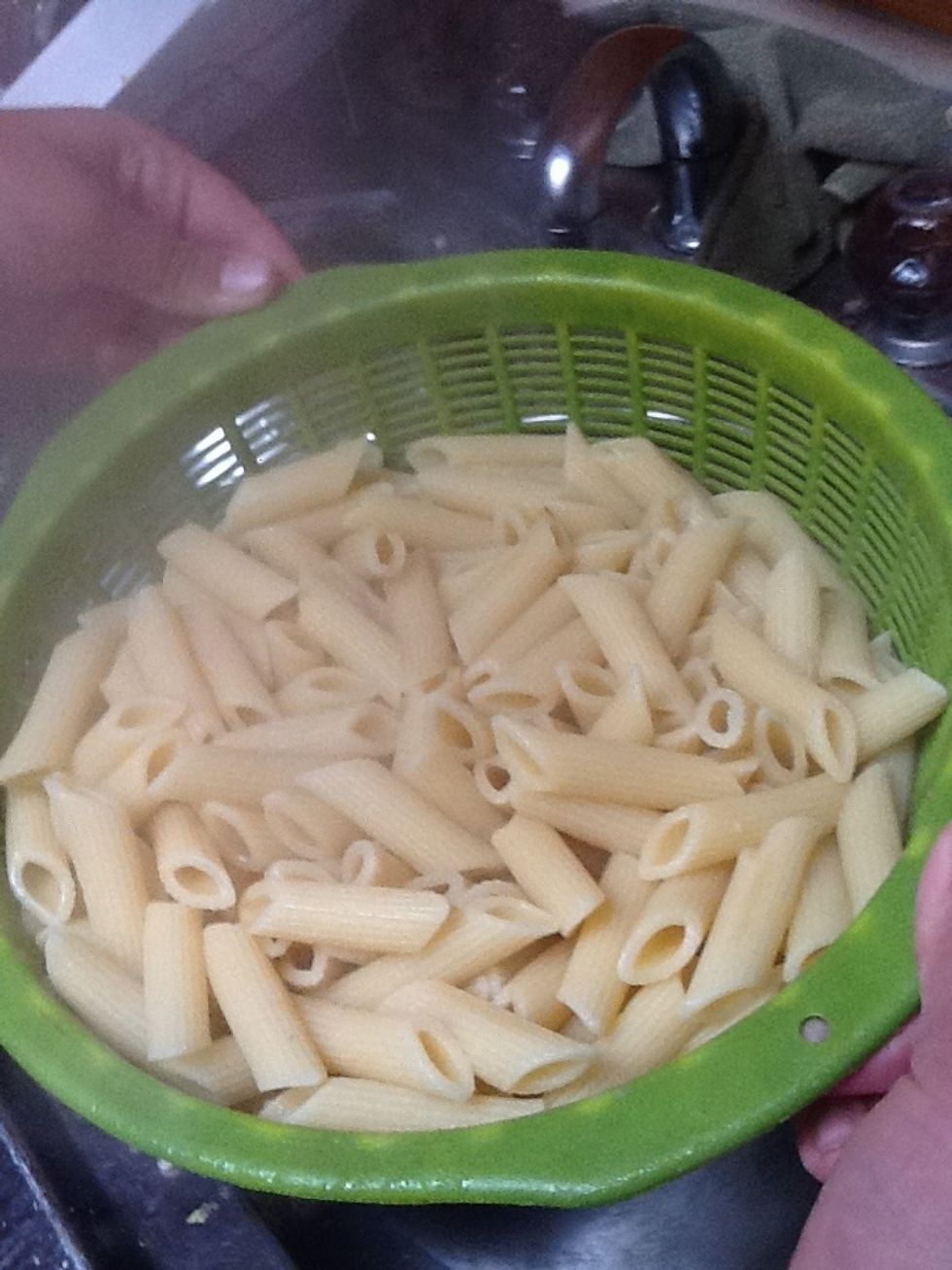 Strain penne.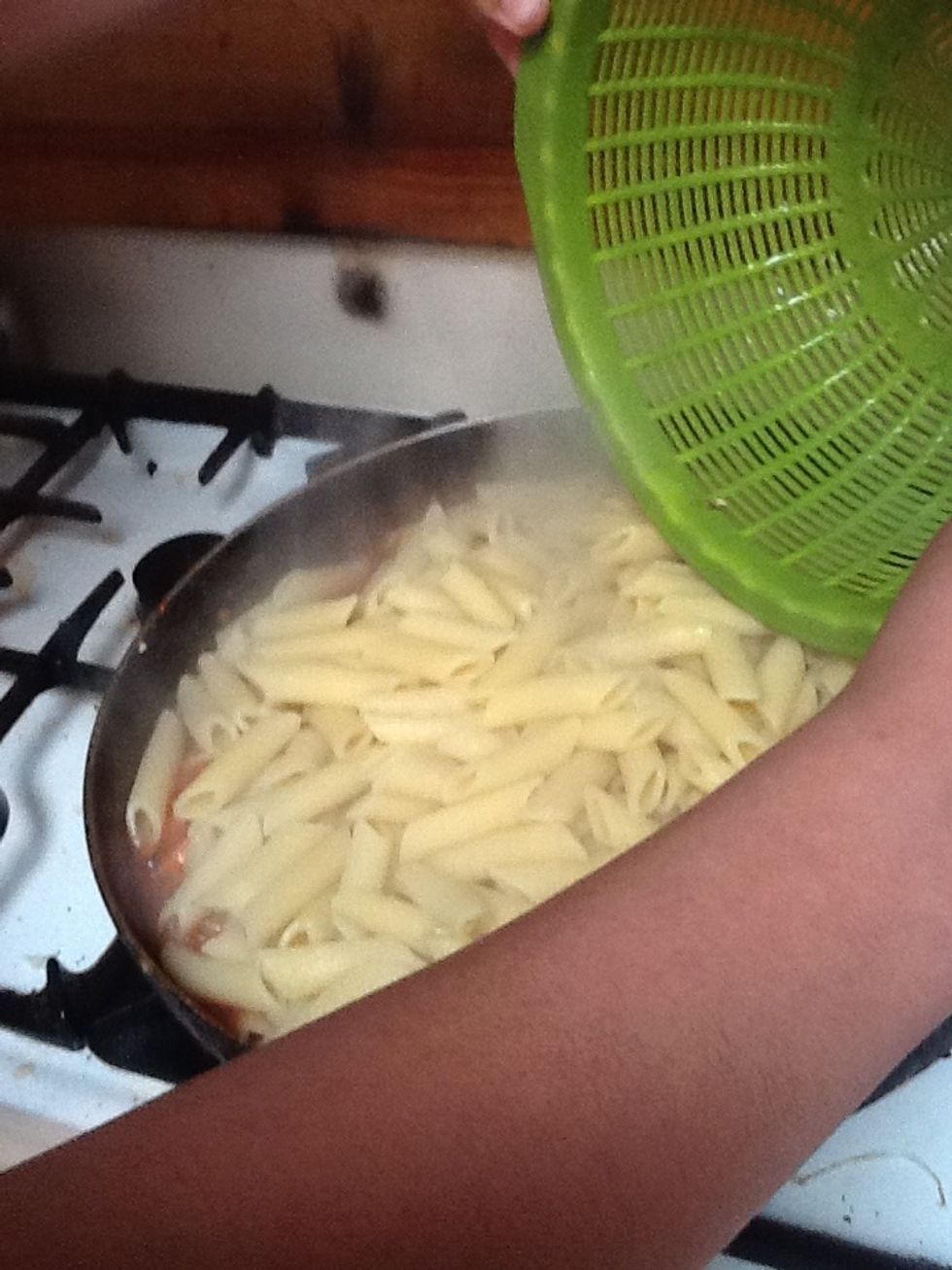 Add to sauce.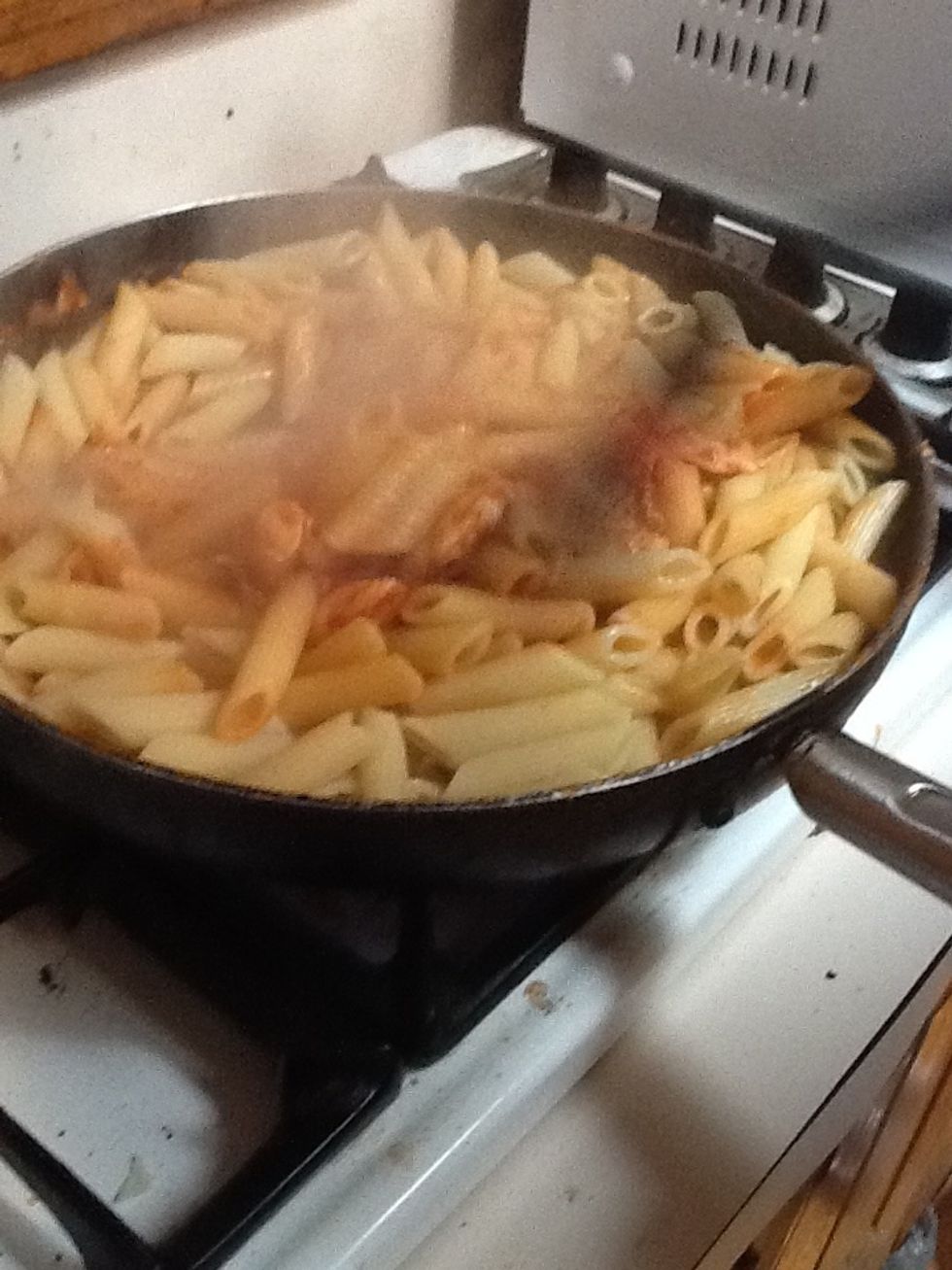 Then stir in the sauce.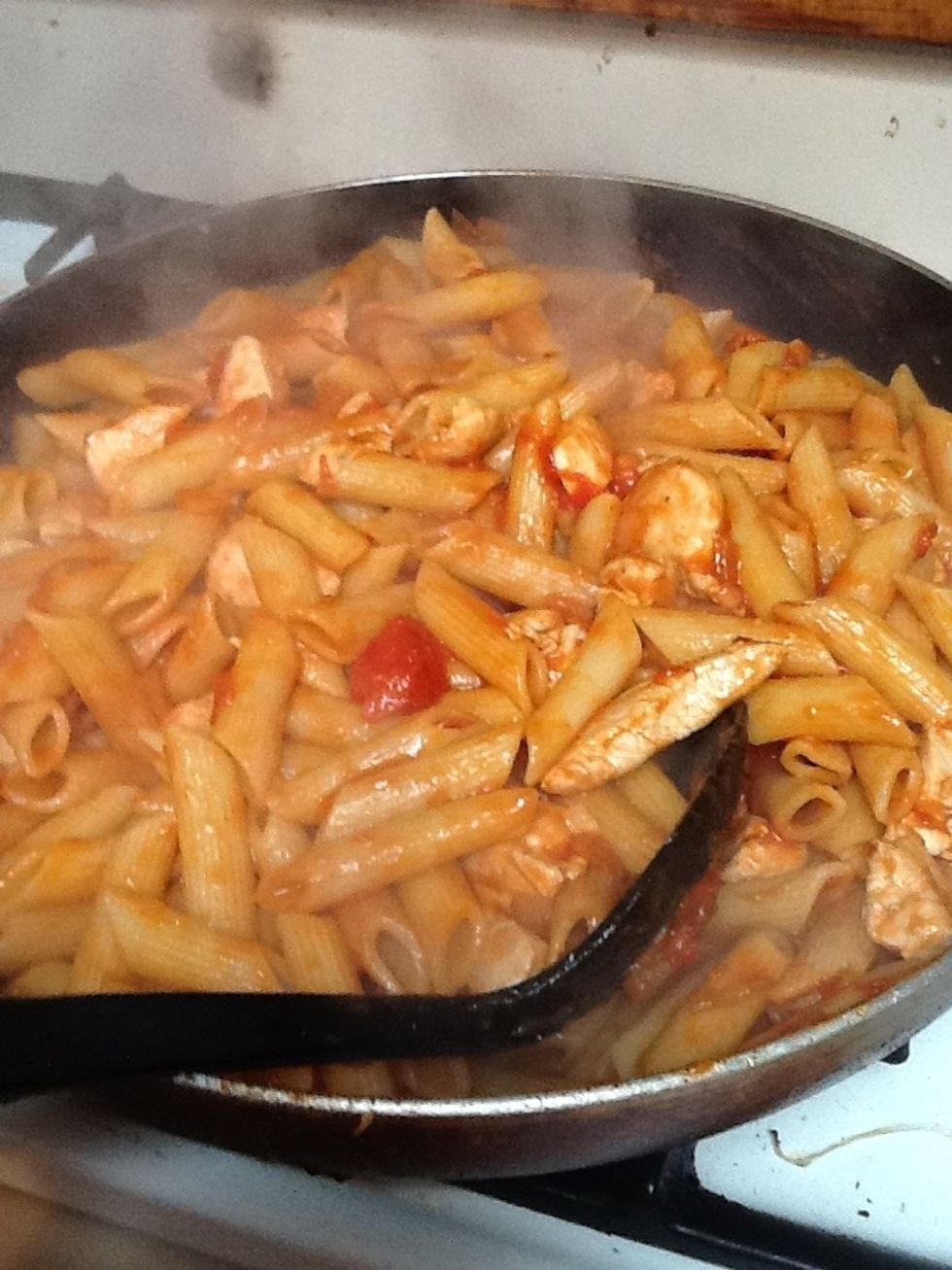 Before serving.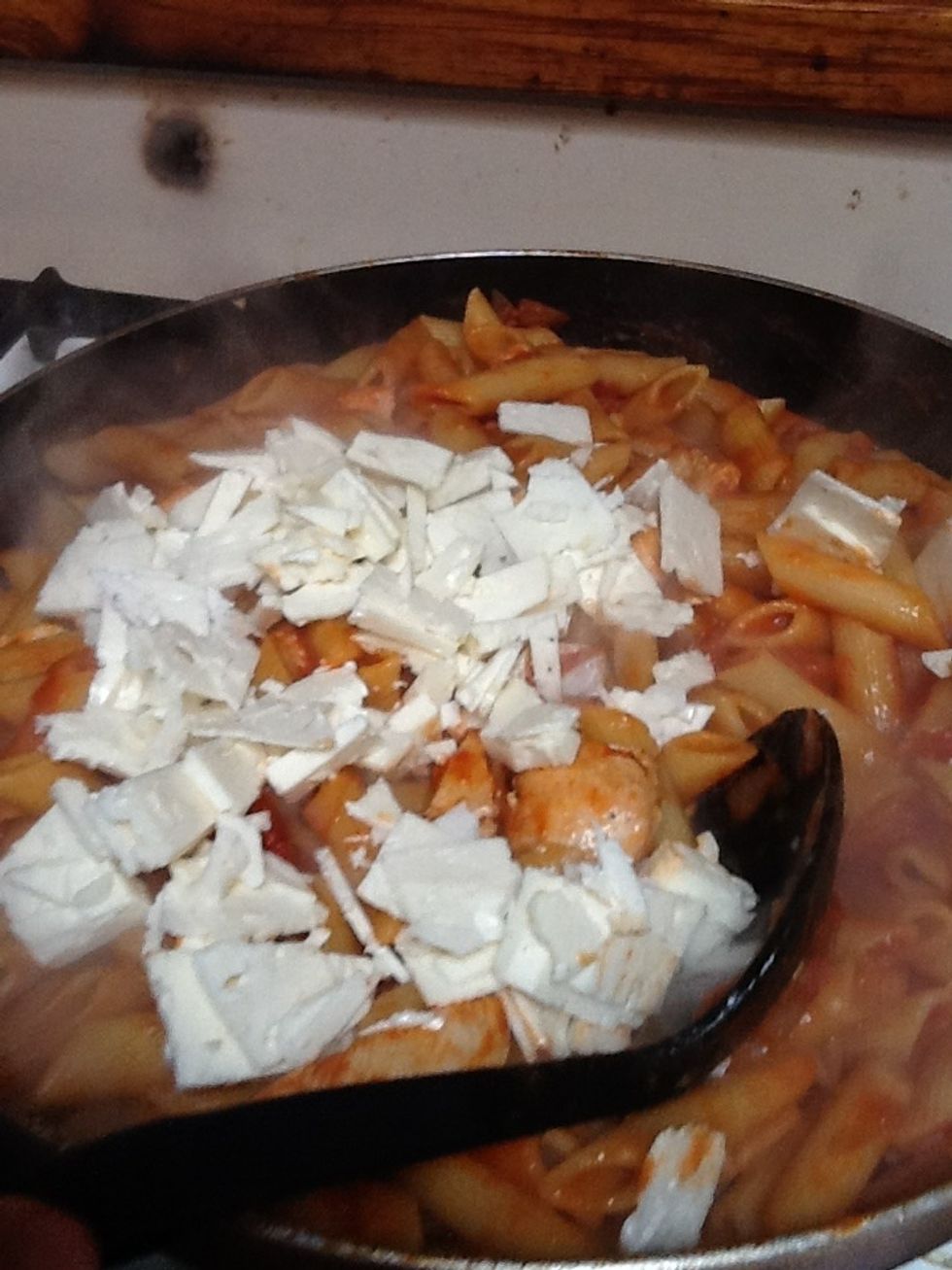 Add the feta to the pasta then stir.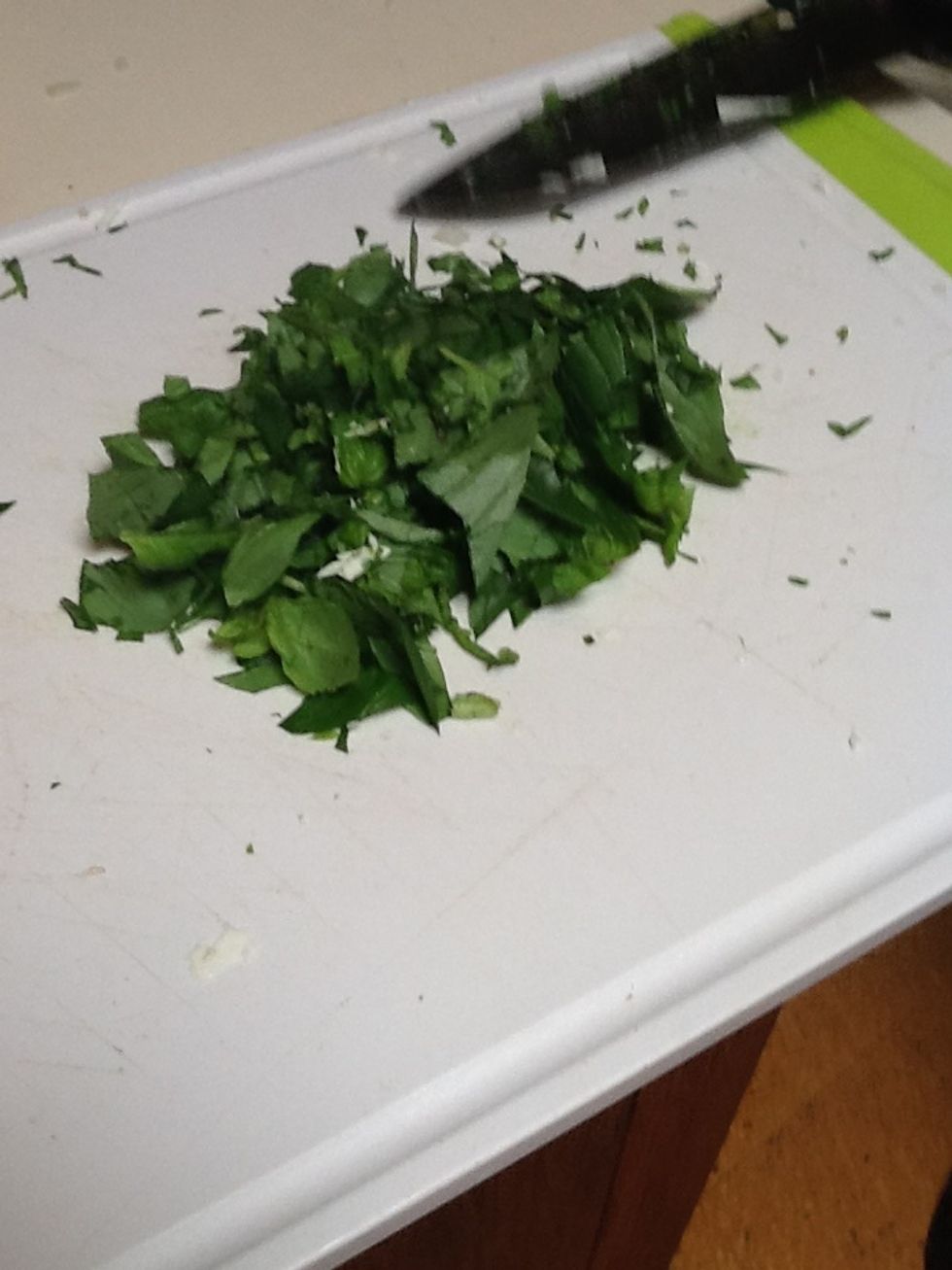 Chop the basil.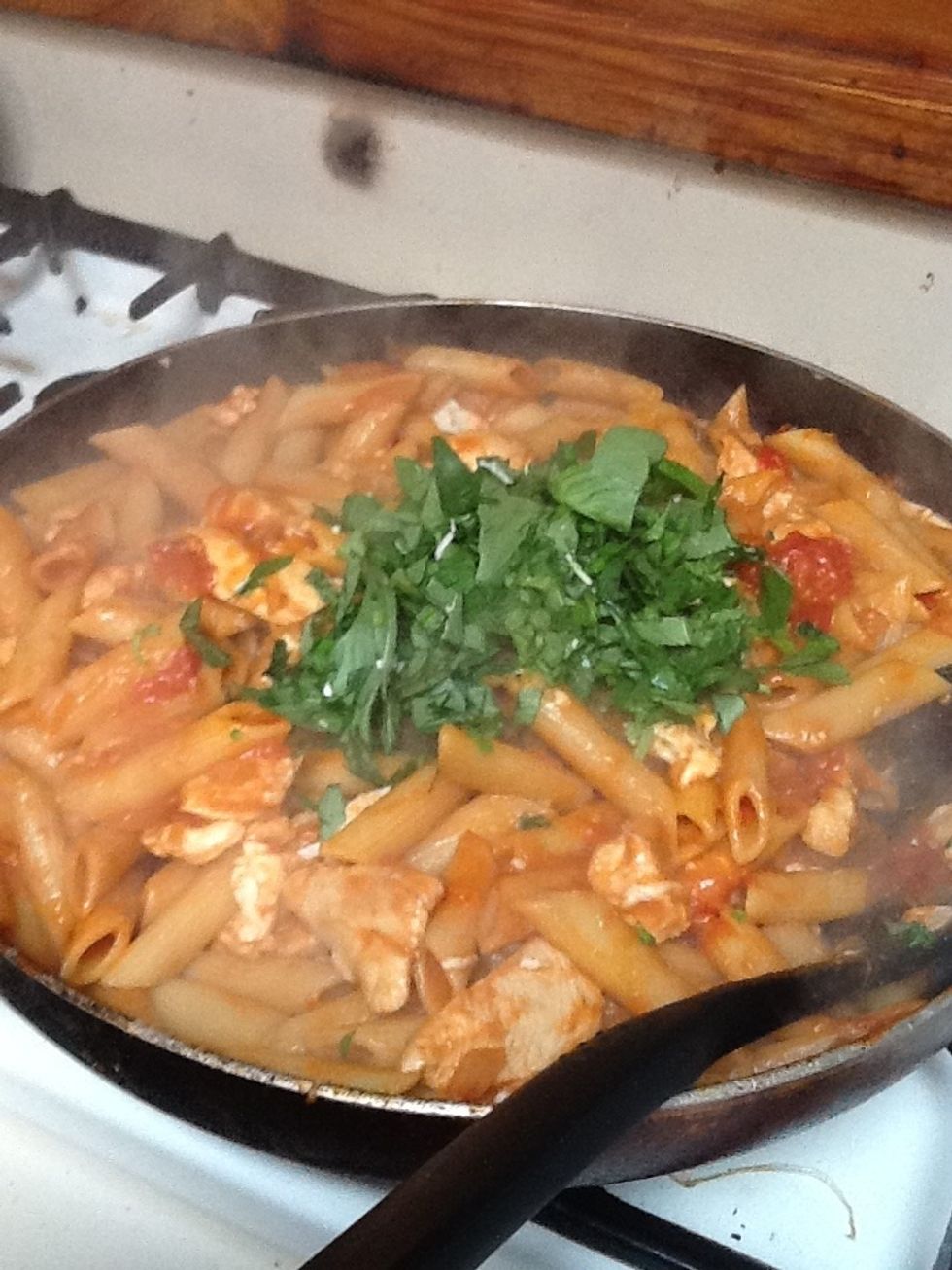 Add the basil and stir once more.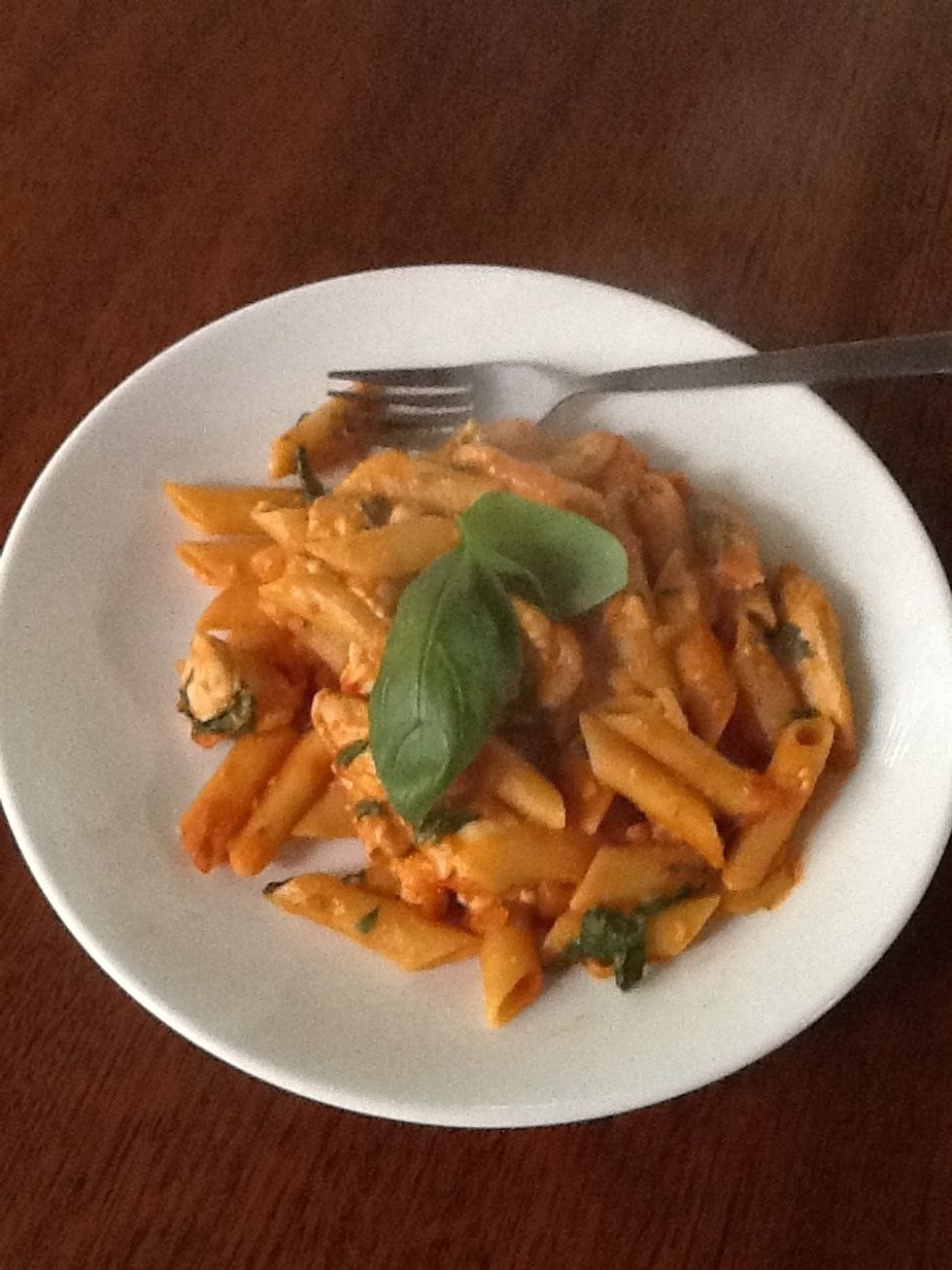 Serve and enjoy!
500.0g Penne
500.0g Skinless chicken breast fillets
1.0 Small onion (finely chopped)
2.0 Cloves of garlic (crushed)
0.0c Chicken stock
825.0g Can of crushed tomatoes
1.0Tbsp Tomato paste
60.0g Reduced fat feta cheese (cut into small cubes)
0.0c Fresh basil leaves (optional)
Canola oil spray