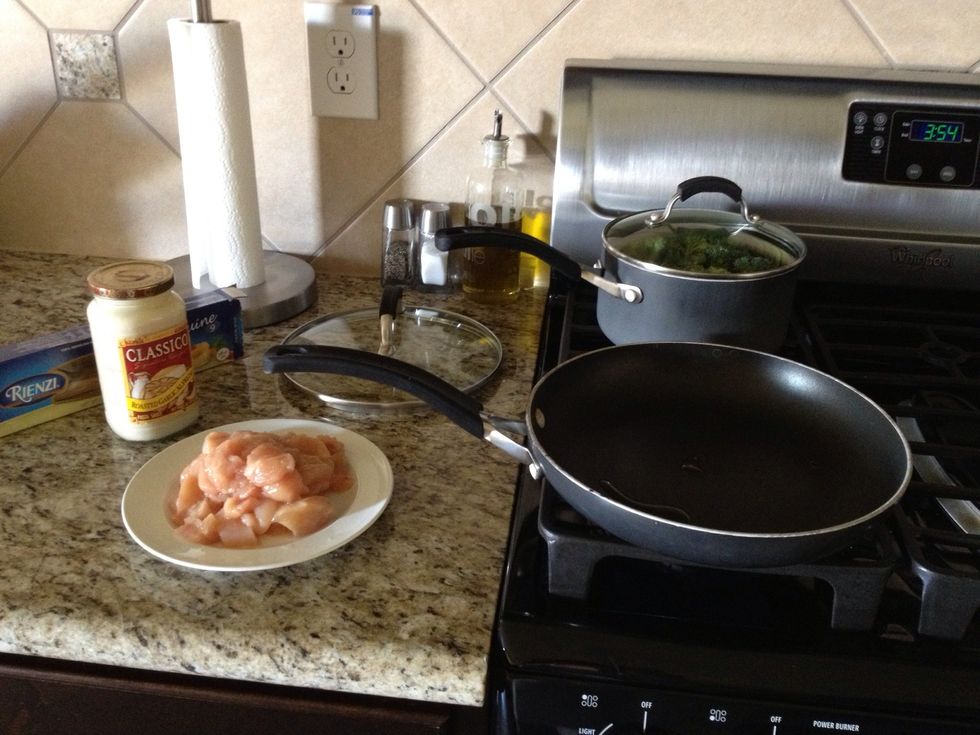 Cut chicken into cubes and cut off gross fat pieces. Cut up broccoli head.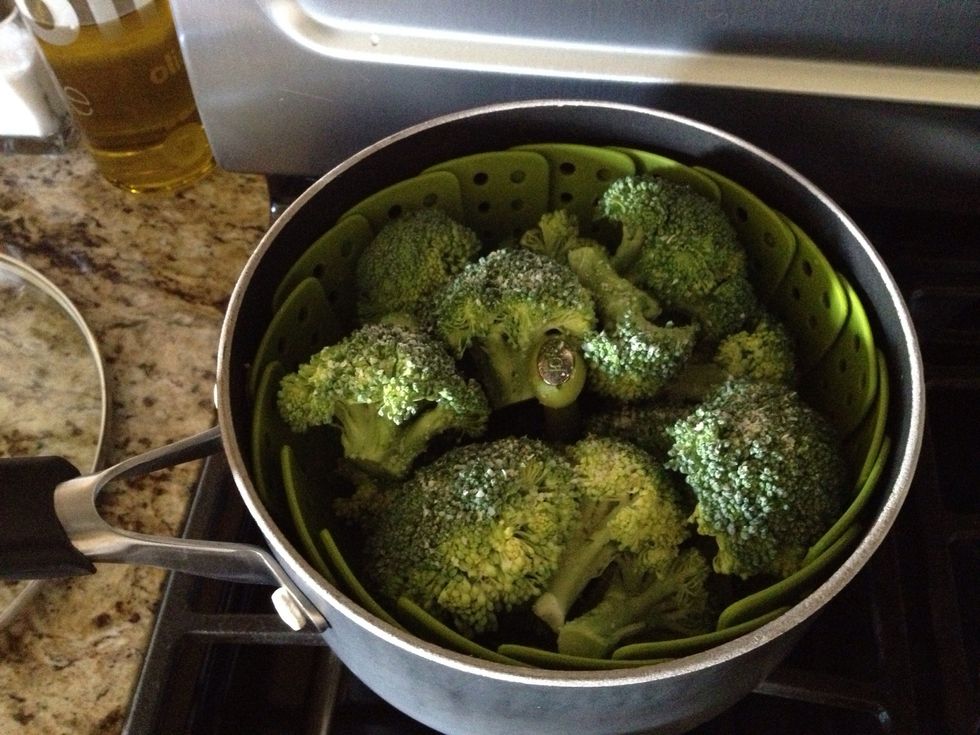 Put broccoli into steamer with water and add some garlic salt...steam on high till a bright green in color and slightly tender.
Add noodles to boiling water.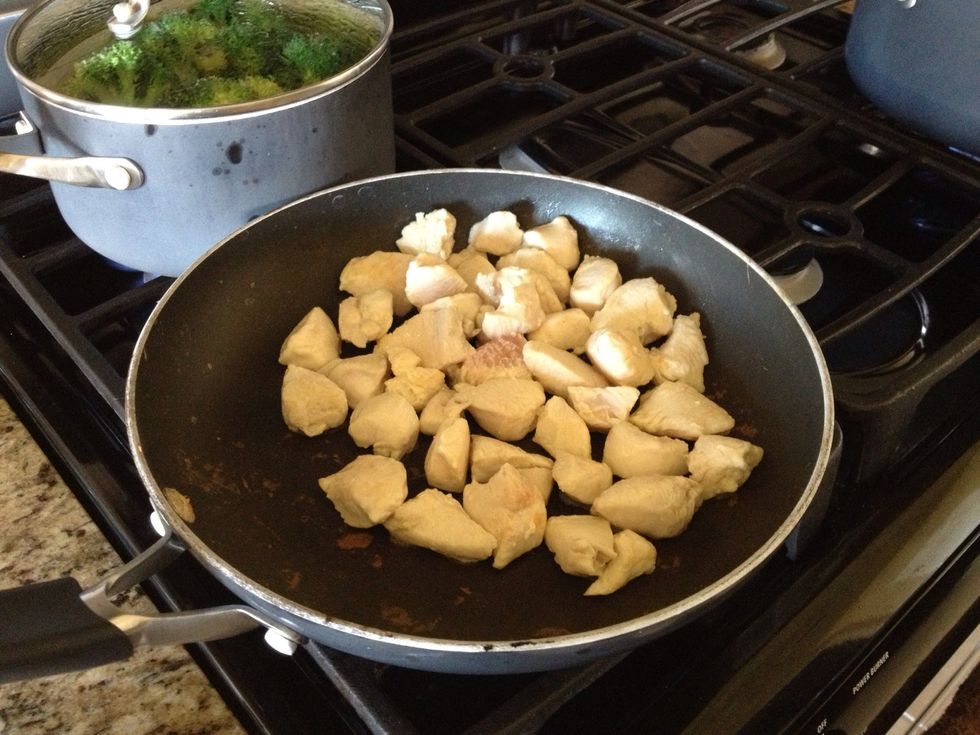 Add chicken to frying pan with olive oil and cook till golden.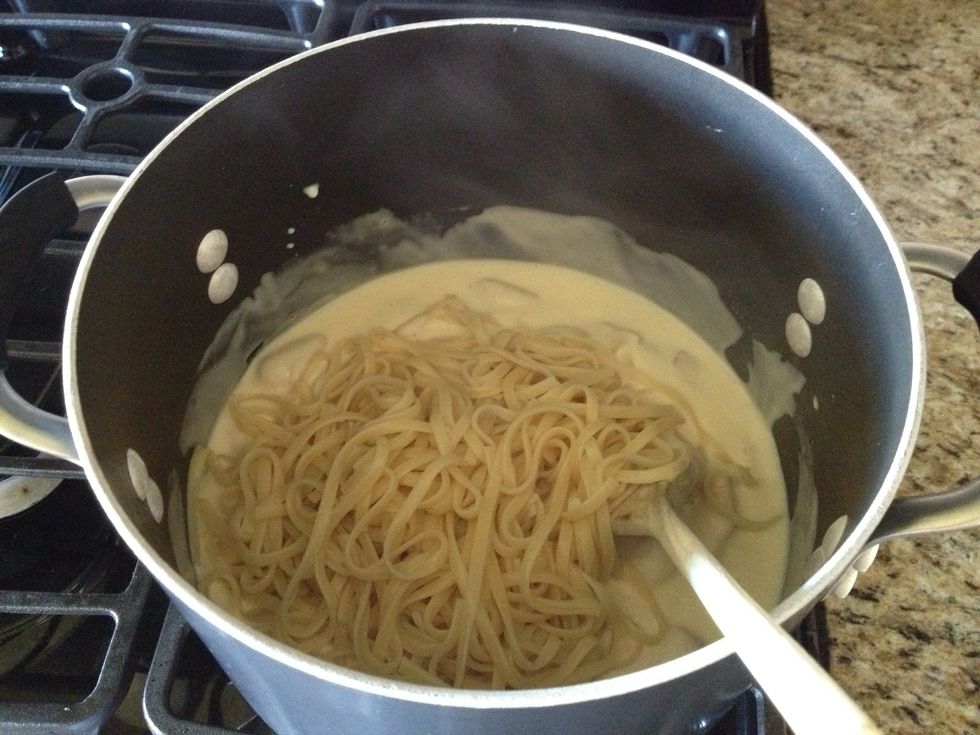 Once noodles are cooked, drain and add Alfredo, chicken, noodles and broccoli.
Add some garlic salt to your taste and you're done!
2.0 Chicken breast
1.0 Broccoli head
1.0 Linguini pasta bunch
1.0 Alfredo sauce
Garlic salt
Olive oil