How to cook chicken afritada😊
This is the pinoy style chicken afritada. Just follow these easy steps. Im sure you'll enjoy every bite😊😍😘
12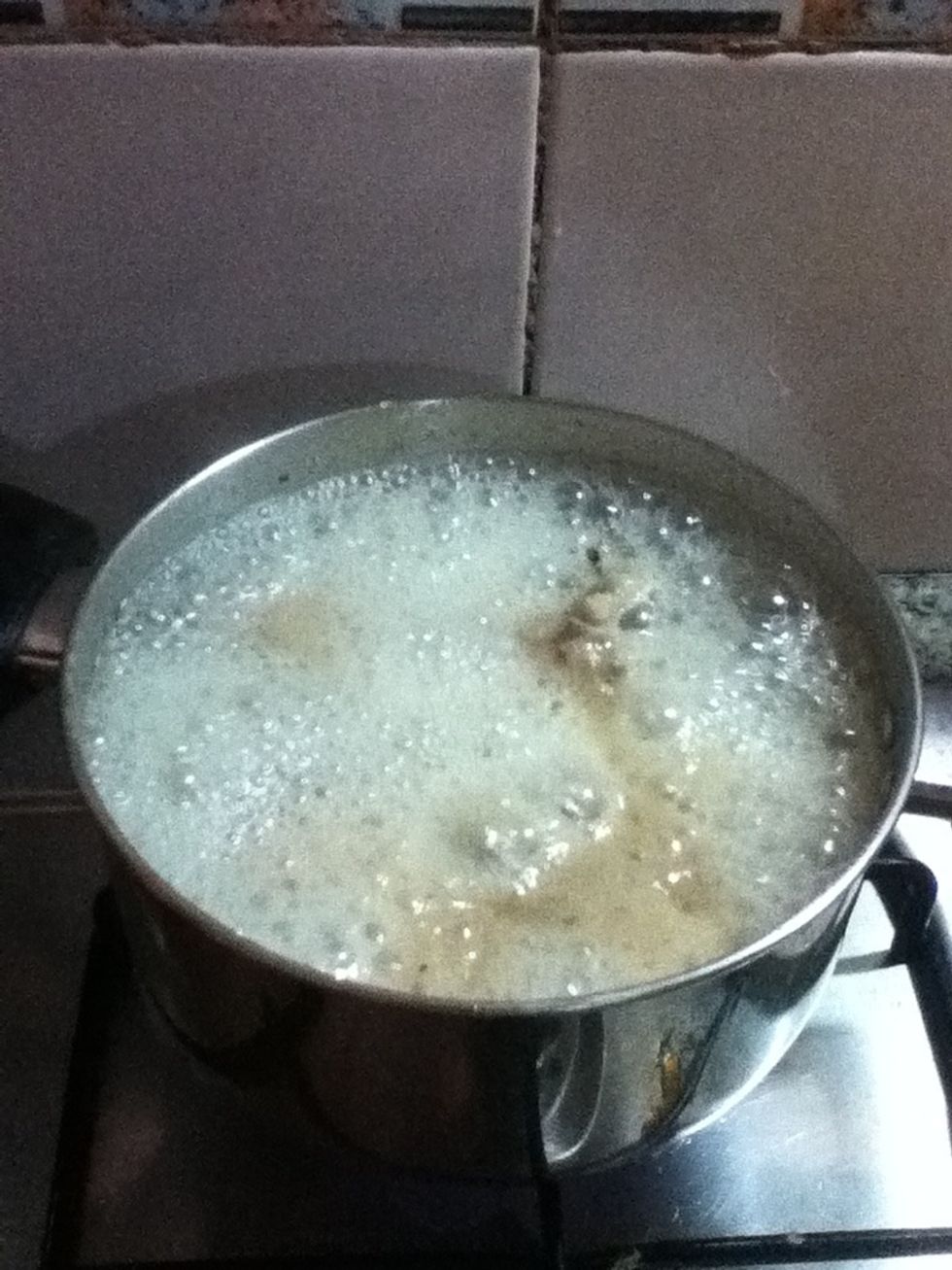 Pan fry the chicken until it turns to light brown
Remove the chicken from the cooking pot. On the same cooking pot, saute garlic and onions. Put in the pan-fried chicken, tomato sauce, chicken stock and bay leaves. Simmer for 30 to 40 mins.
Add the potato and simmer for 7mins. Put in the bell pepper, green peas, salt, sugar and black pepper and cook for 3mins.
Turn off heat then transfer to a serving plate.
Served with steamed rice. Enjoy!😘
2lbs chicken
1 large potato
1 large carrot
1 large bell pepper
1 cup green peas
8 ounces tomato sauce
4 cloves minced garlic
1 medium onion
1 1/4 chicken broth
2 pieces dried bay leaves
1 tsp white sugar
4tbsp cooking oul
Salt and black pepper to taste