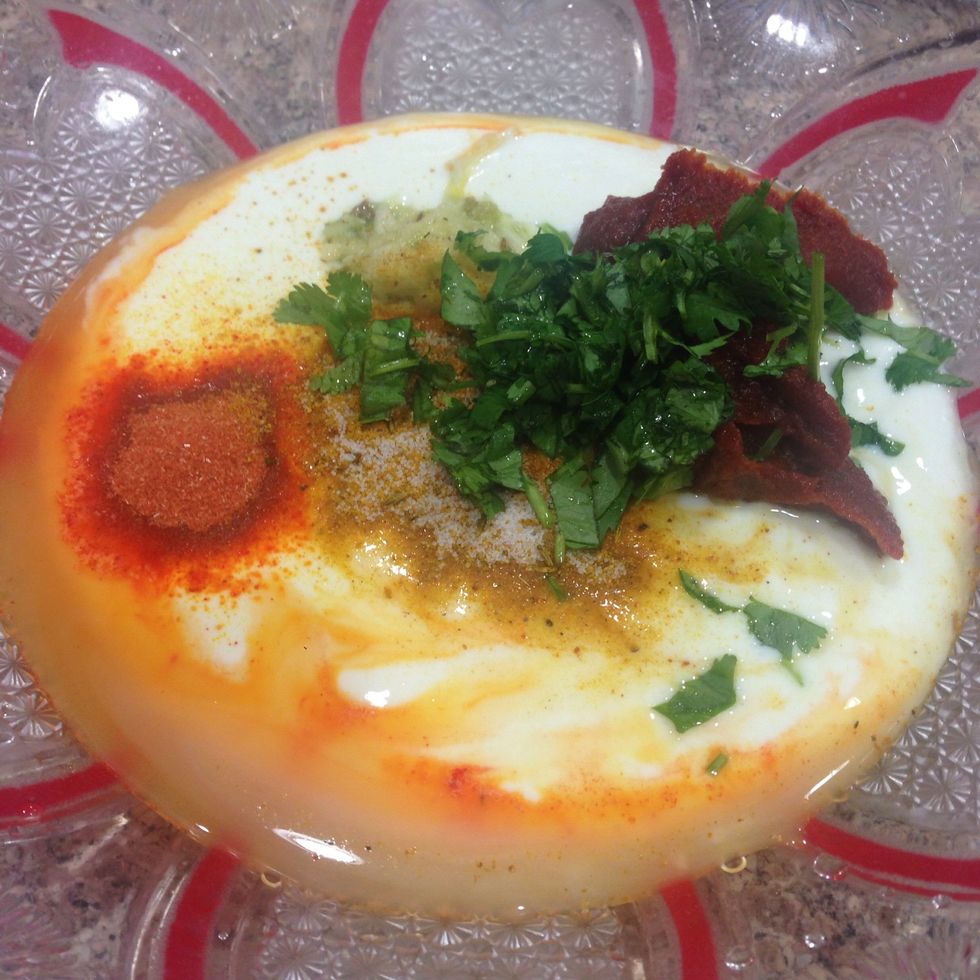 Combine : Greek yogurt hot pepper, tomato paste, lemon juice, garlic, cilantro, olive oil and salt+pepper to taste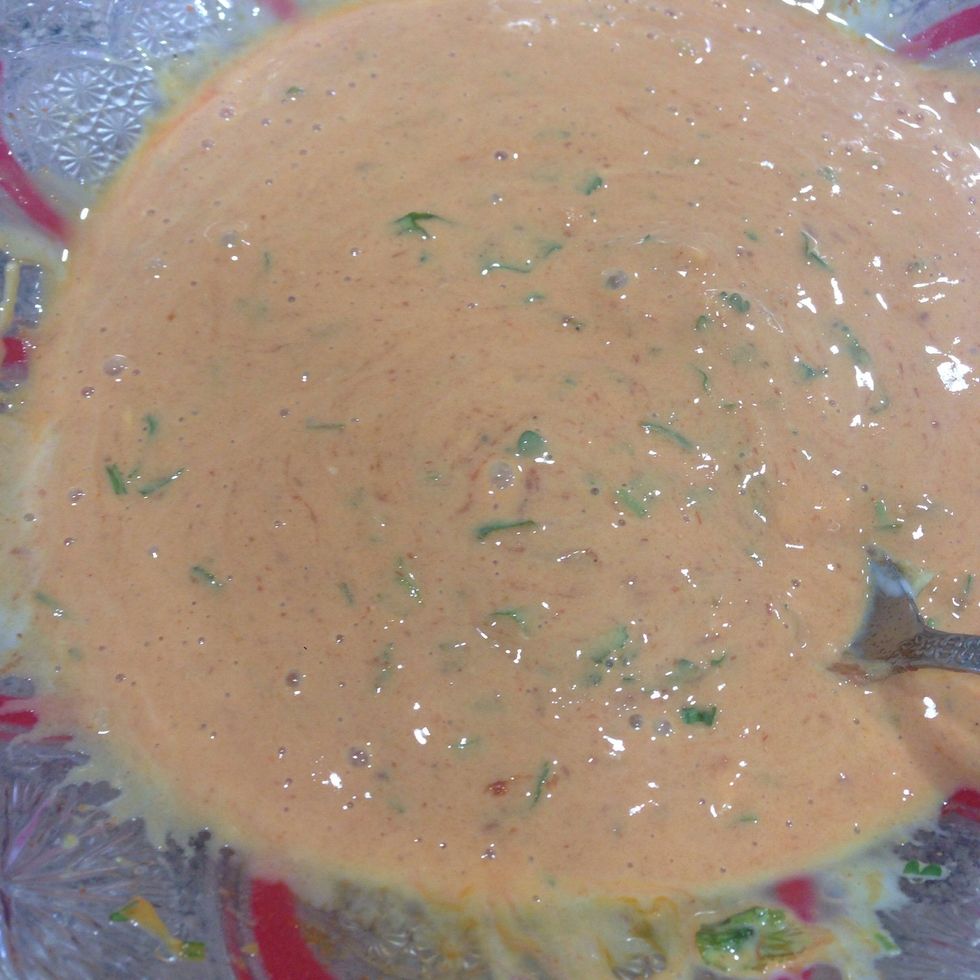 Mix well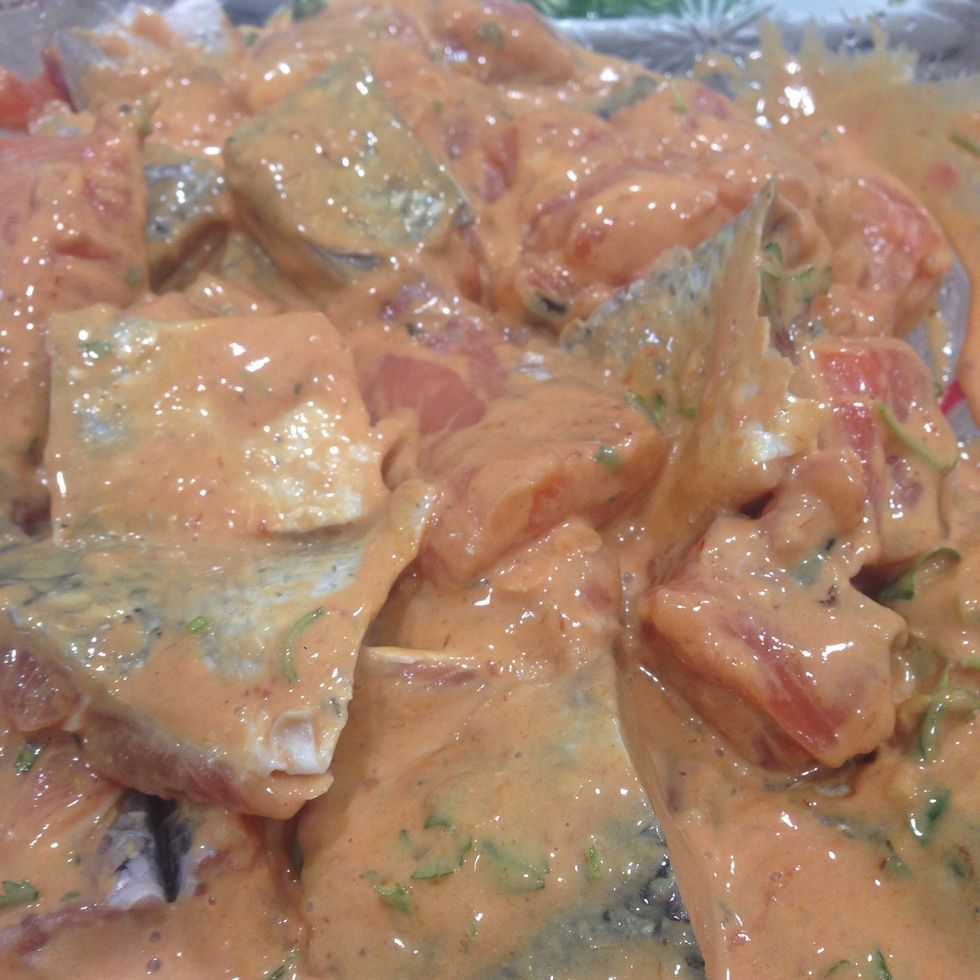 Add the salmon which needs to be cut into 3/4 or 1 inch cubed, and mix well by hands.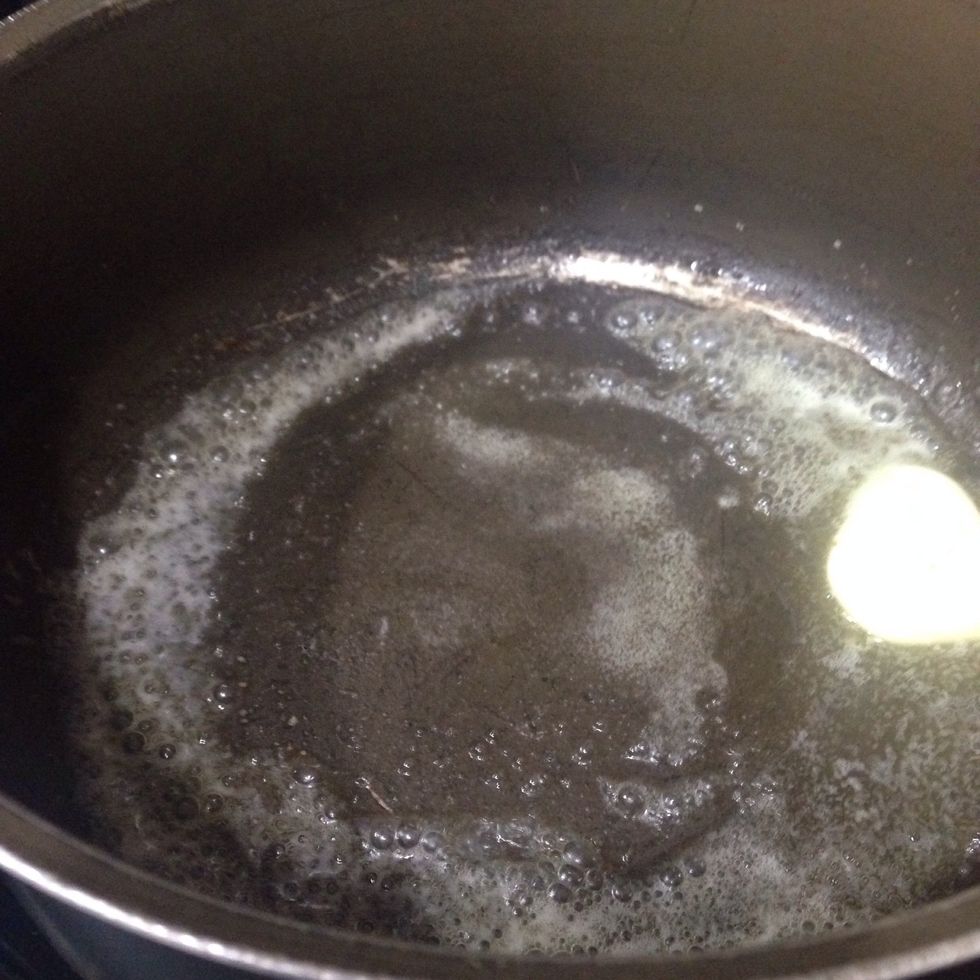 Heat a pan with 1 tablespoon of melted butter or olive oil.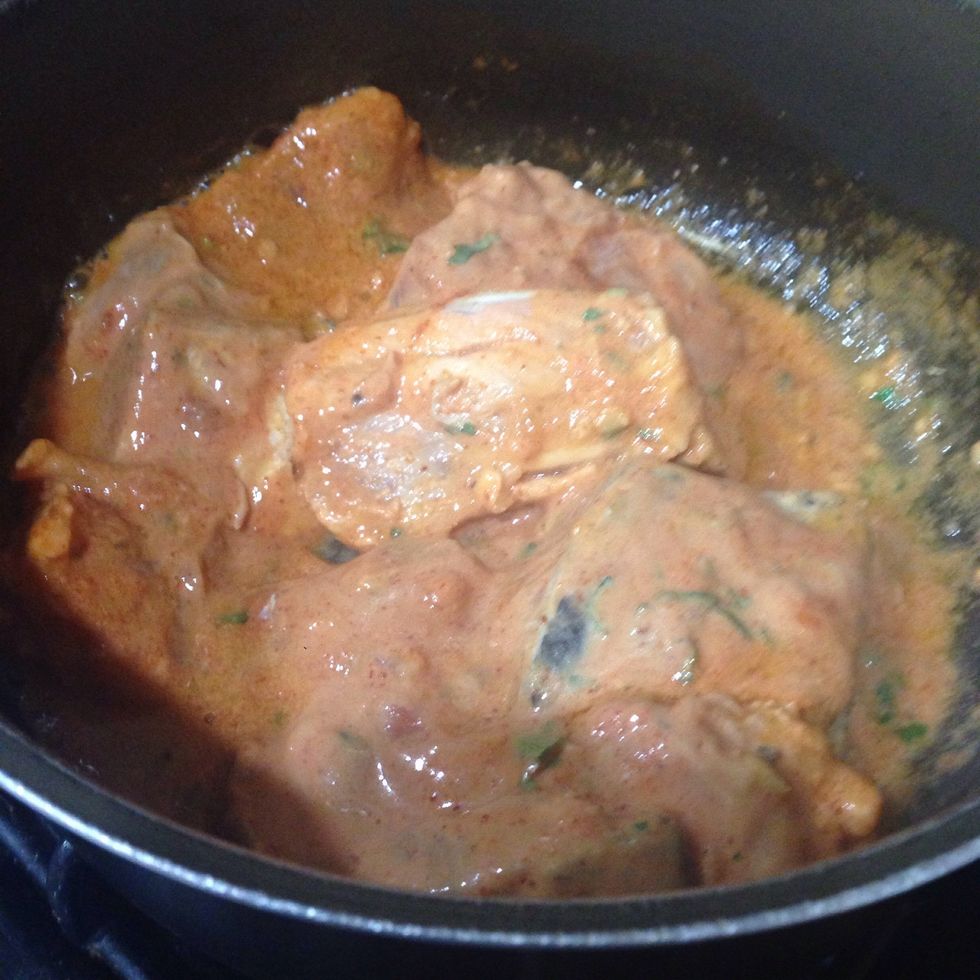 Stir in the marinated salmon, cook for about 10 minutes or until tender.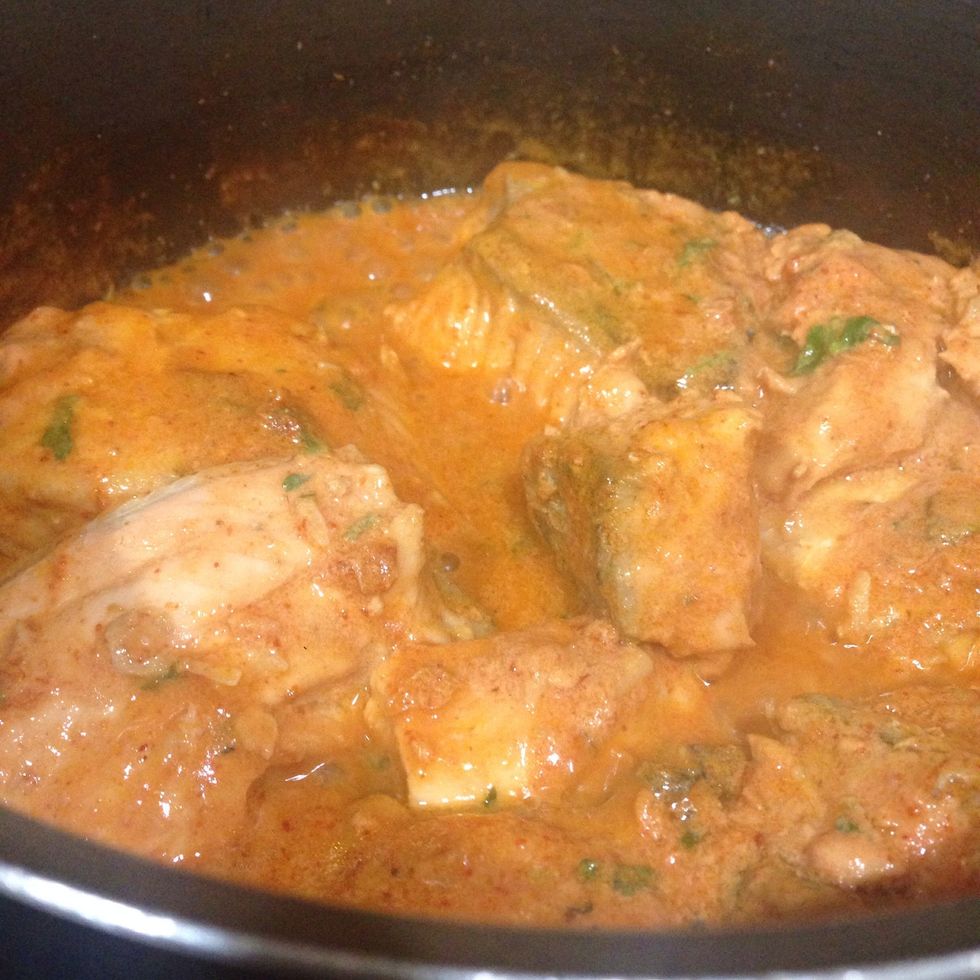 Later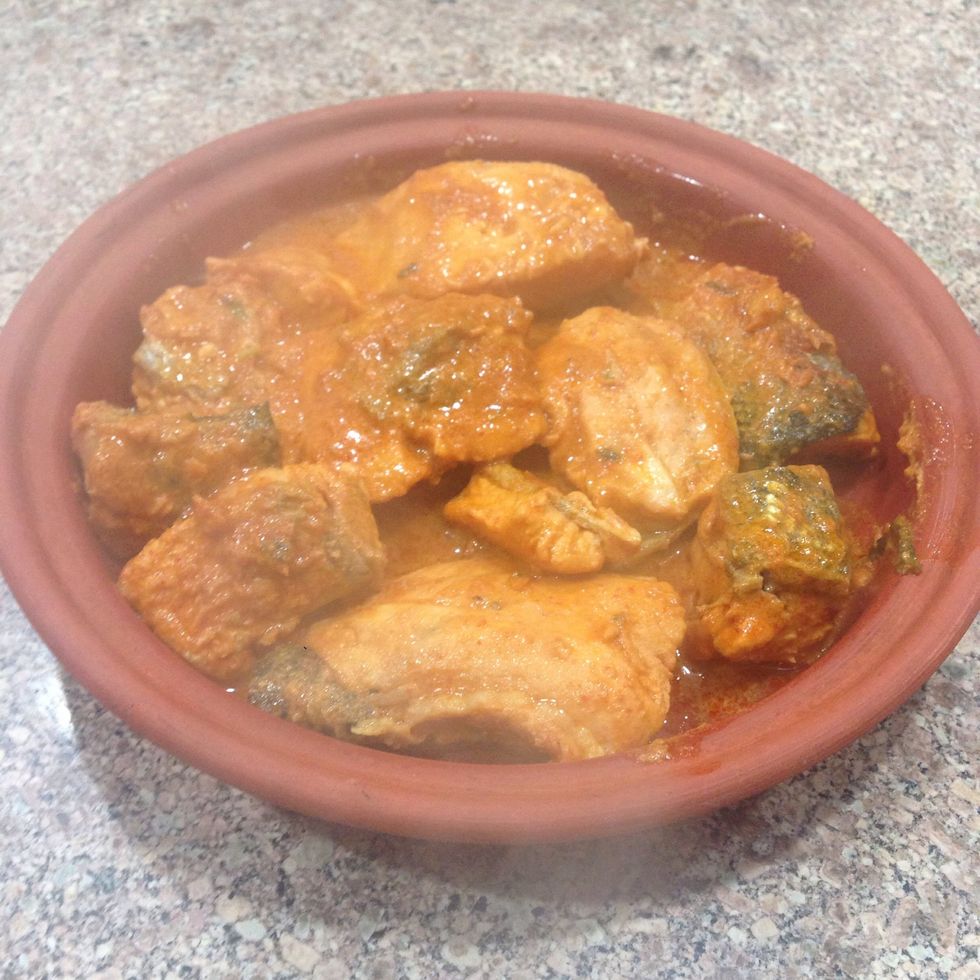 Place the salmon into an oven pan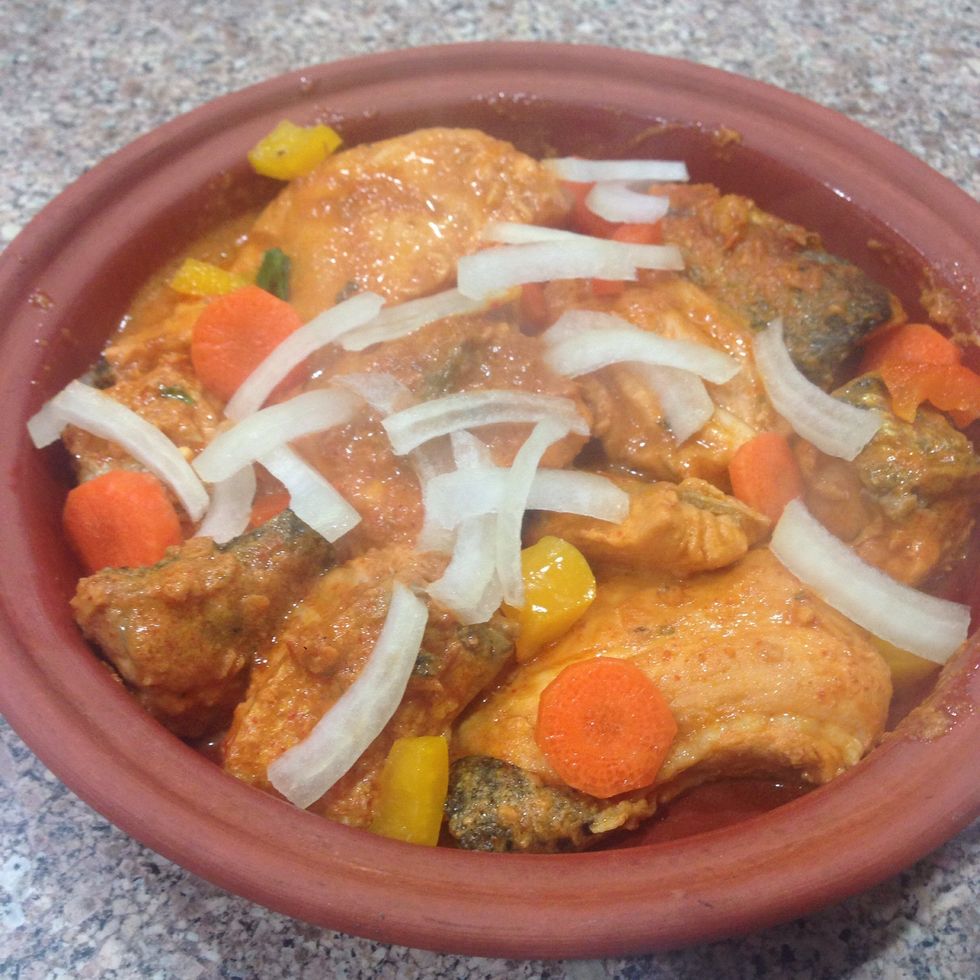 Sprinkle with : onions, sweet bell peppers and cilantro. It's optional to do this step.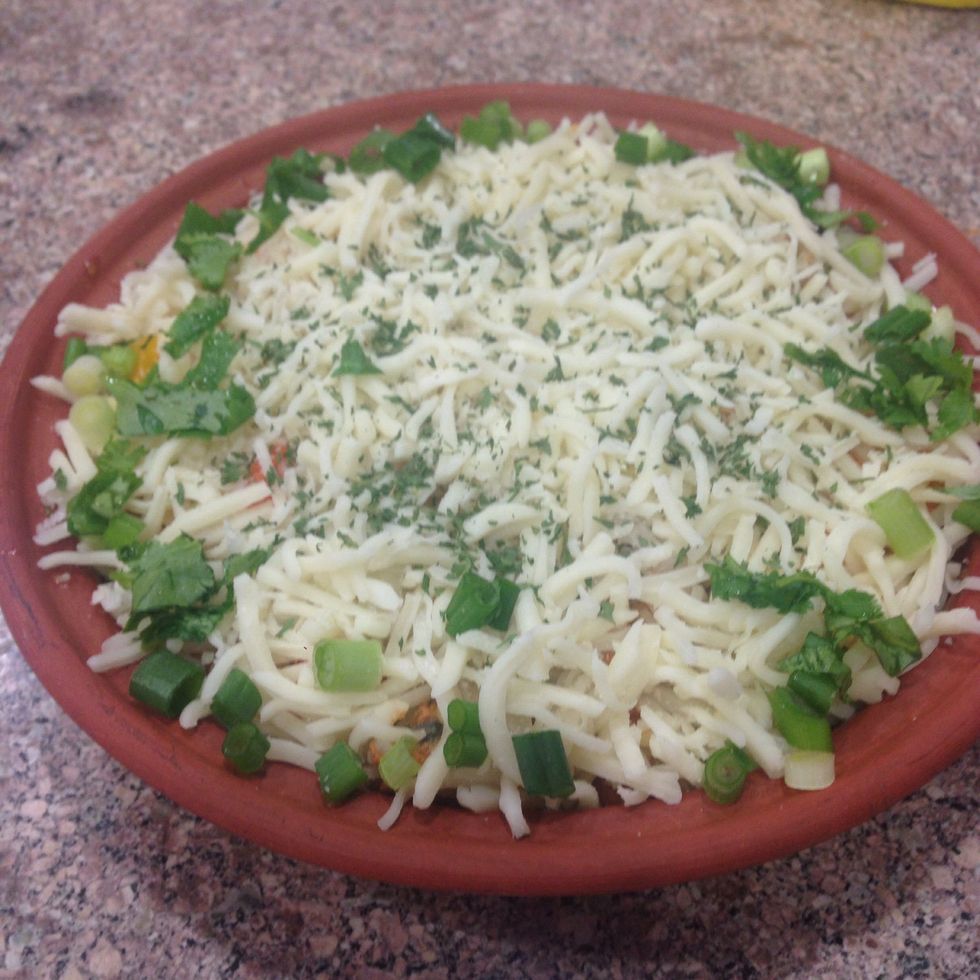 Then sprinkle with shredded mozzarella cheese, green onions, cilantro and parsley flakes.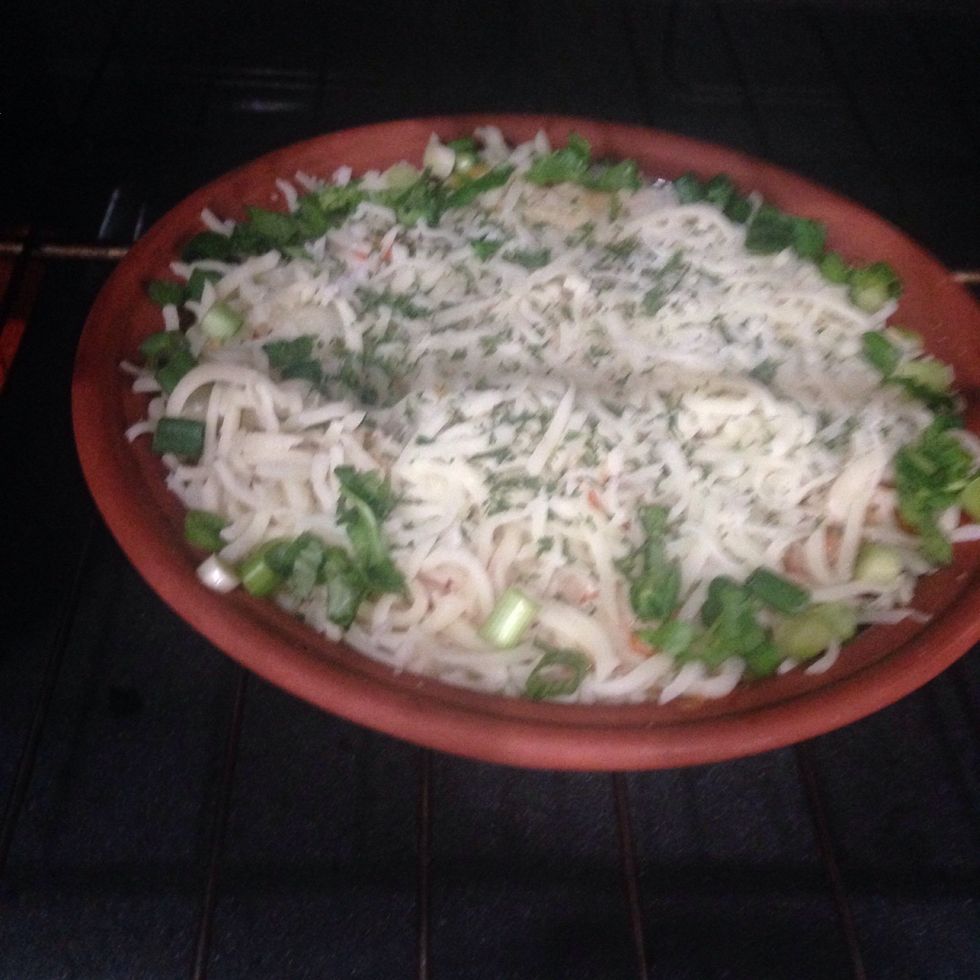 Pre-heat oven to broiler and leave it until the cheese is melted and golden.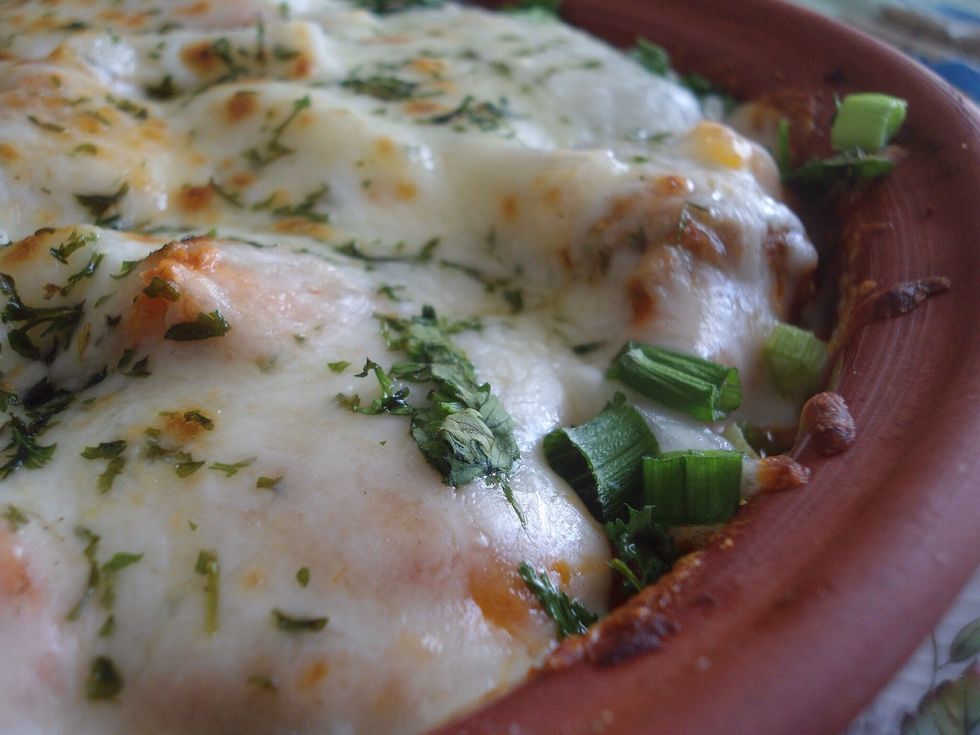 And that's how it looks like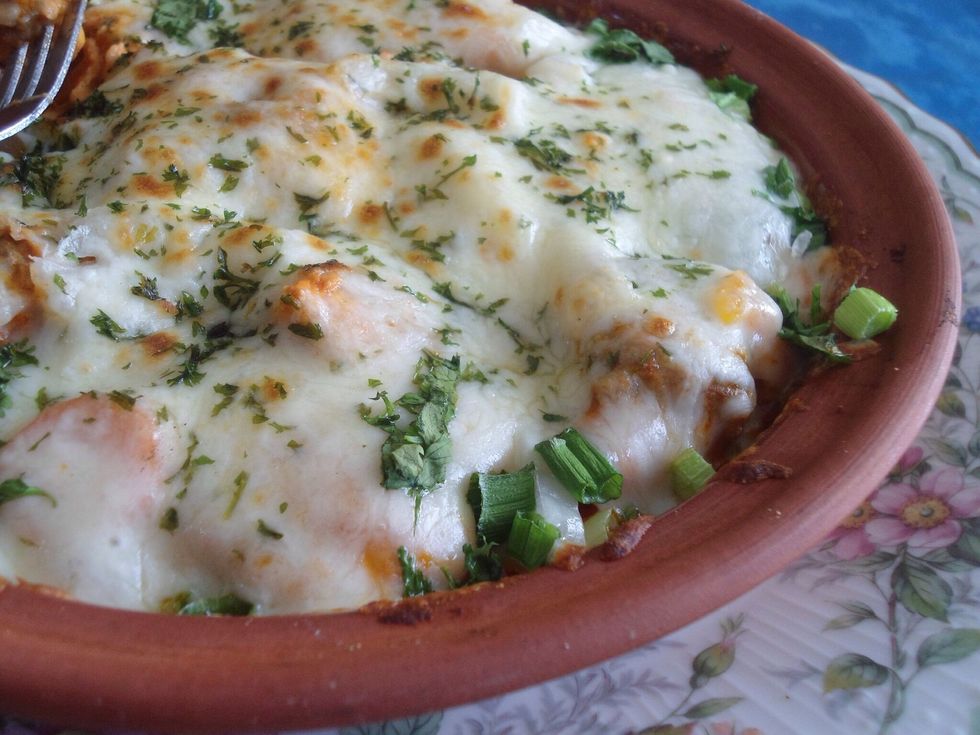 😋😋😋😋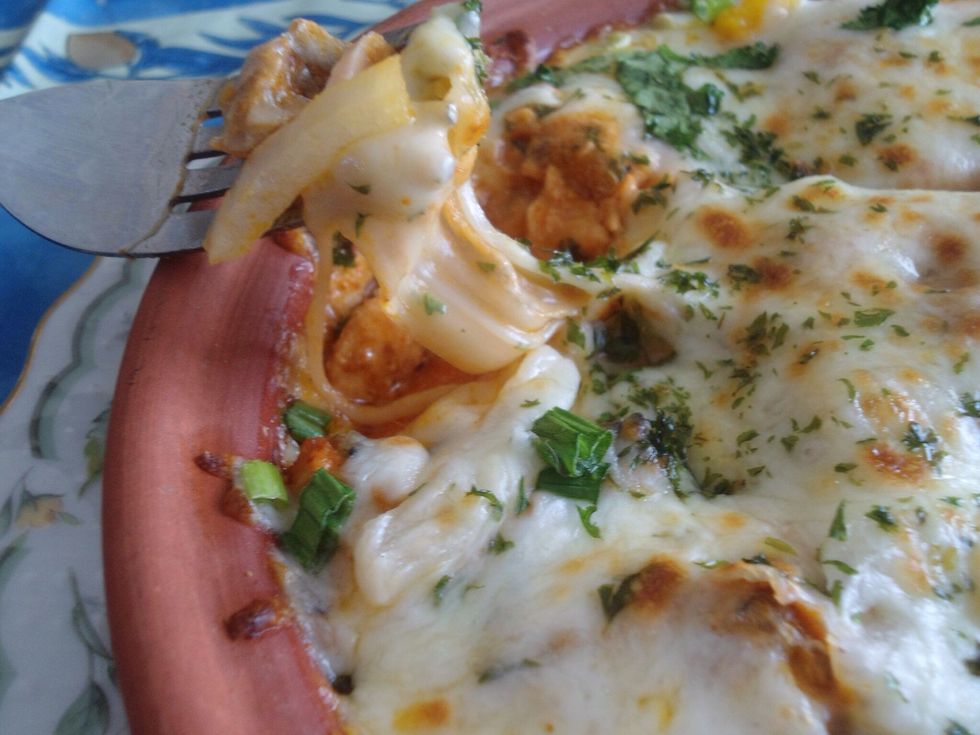 Enjoy ! Thanks for stopping by. 😊
1.0lb Salmon
1.0Tbsp Hot pepper
2.0Tbsp Tomato paste
1.0Tbsp Olive oil
1/2tsp Blk pepper
3.0 Garlic cloves, minced
2.0Tbsp Limon juice
1/4c Greek yogurt
1/4c Green onion, chopped
1.0Tbsp Cilantro
1/2c Mozzarella, shreddered
1.0tsp Parsley flakes
1.0tsp Curry spice
Nimah Al
There are a lot of things l like to do. I cook to make something delicious. I recycle to make something creative. Therefore, a hobby makes me happy.