Go ahead & pre-boil your water!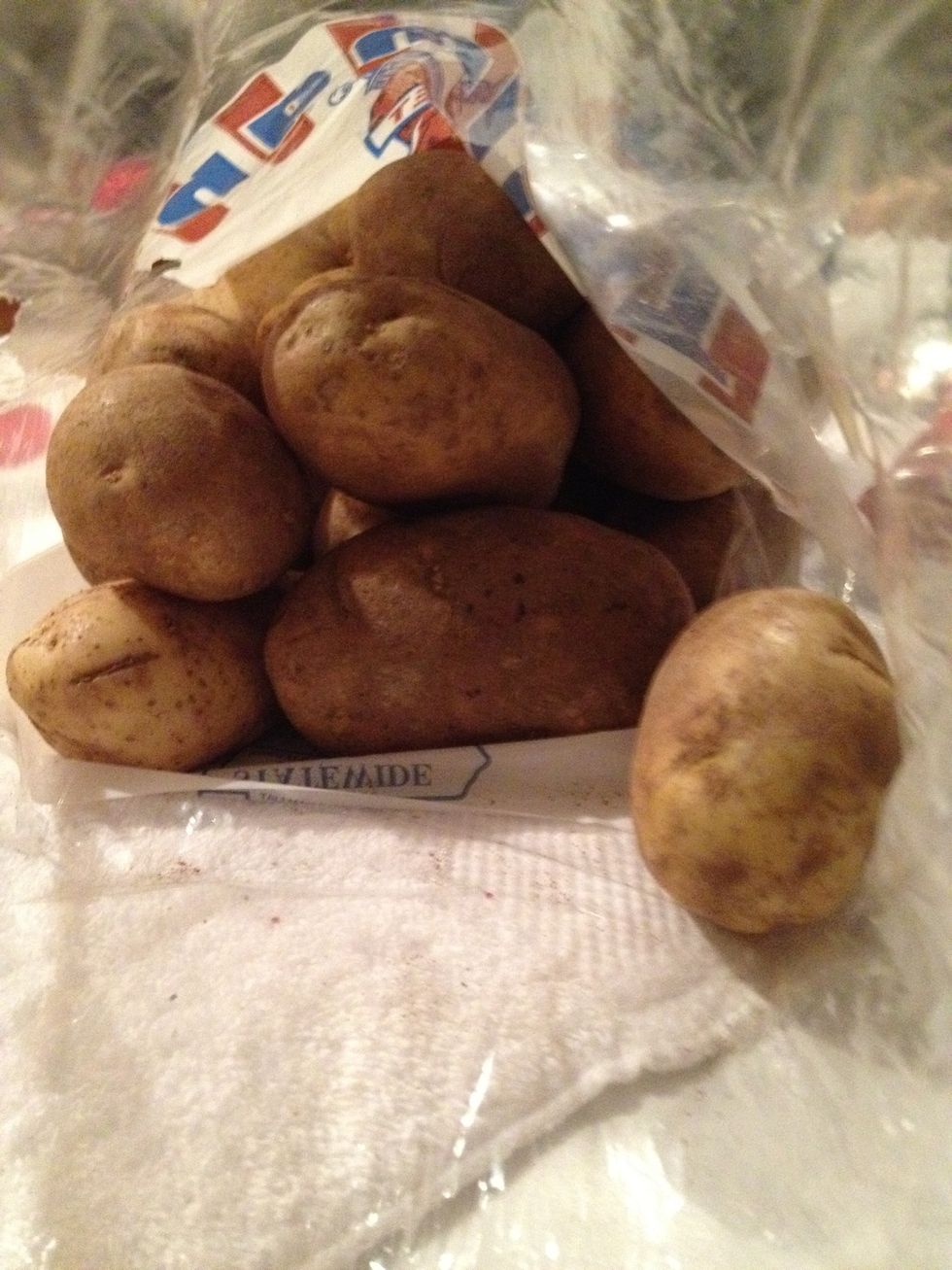 Gather up your potatoes, however many you want...at least 3.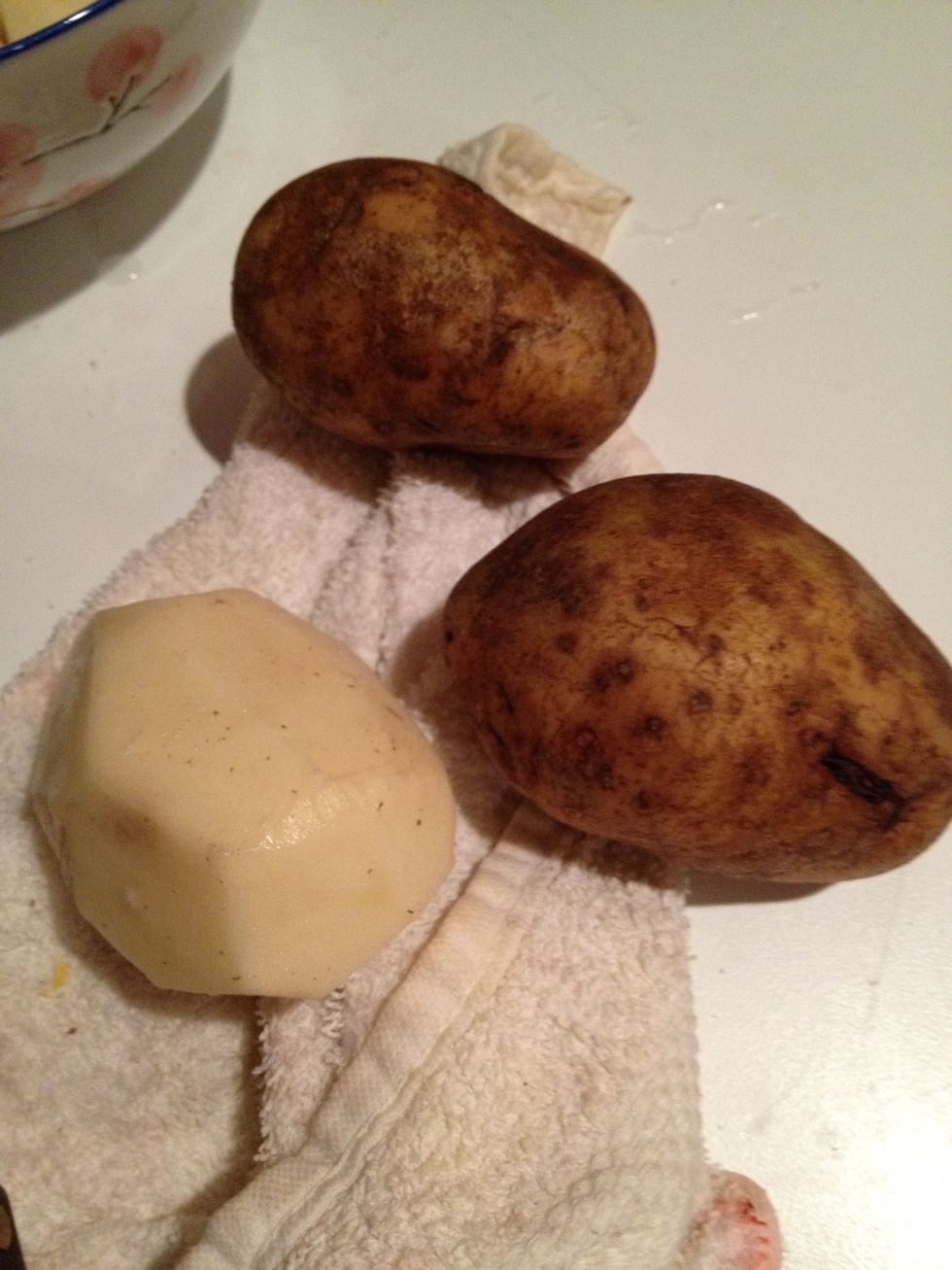 Peel your potatoes! Or leave the skin on, however you wish!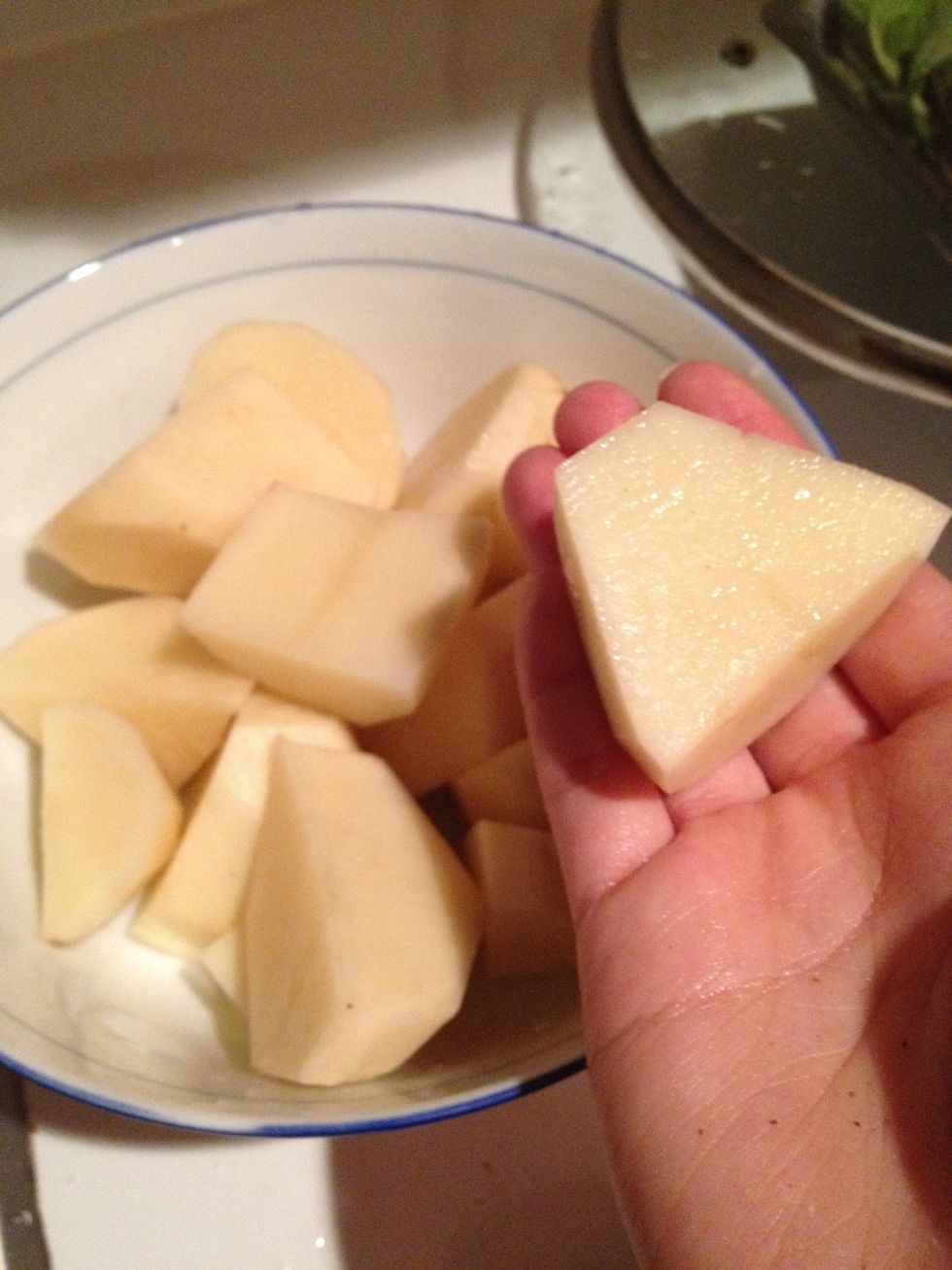 Slice & dice them into abstract cubes. We want them to cook all the way in a short period of time.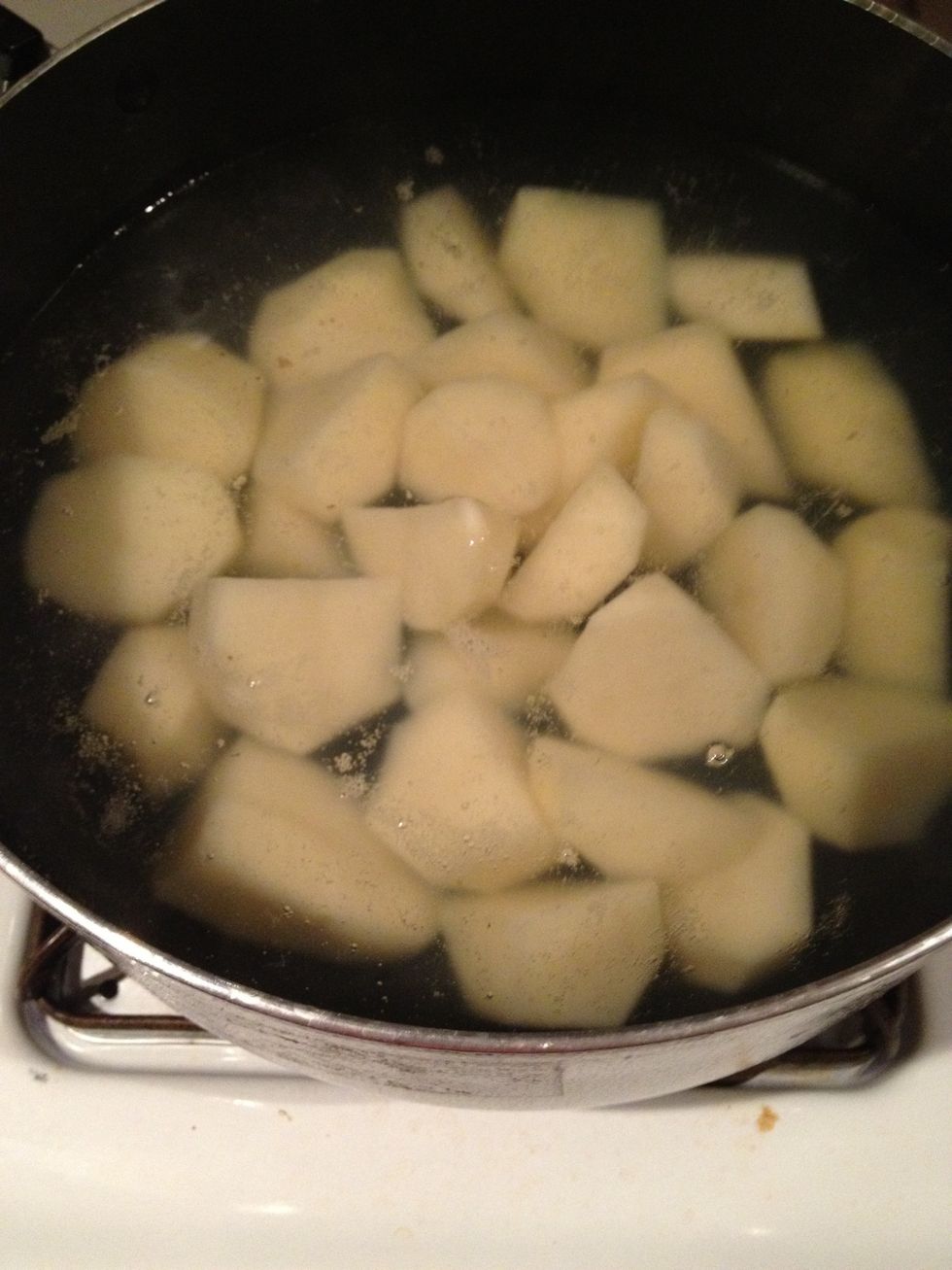 And they're off...cooking! I have 7 potatoes in the pot, will leave it there for about 20 mins.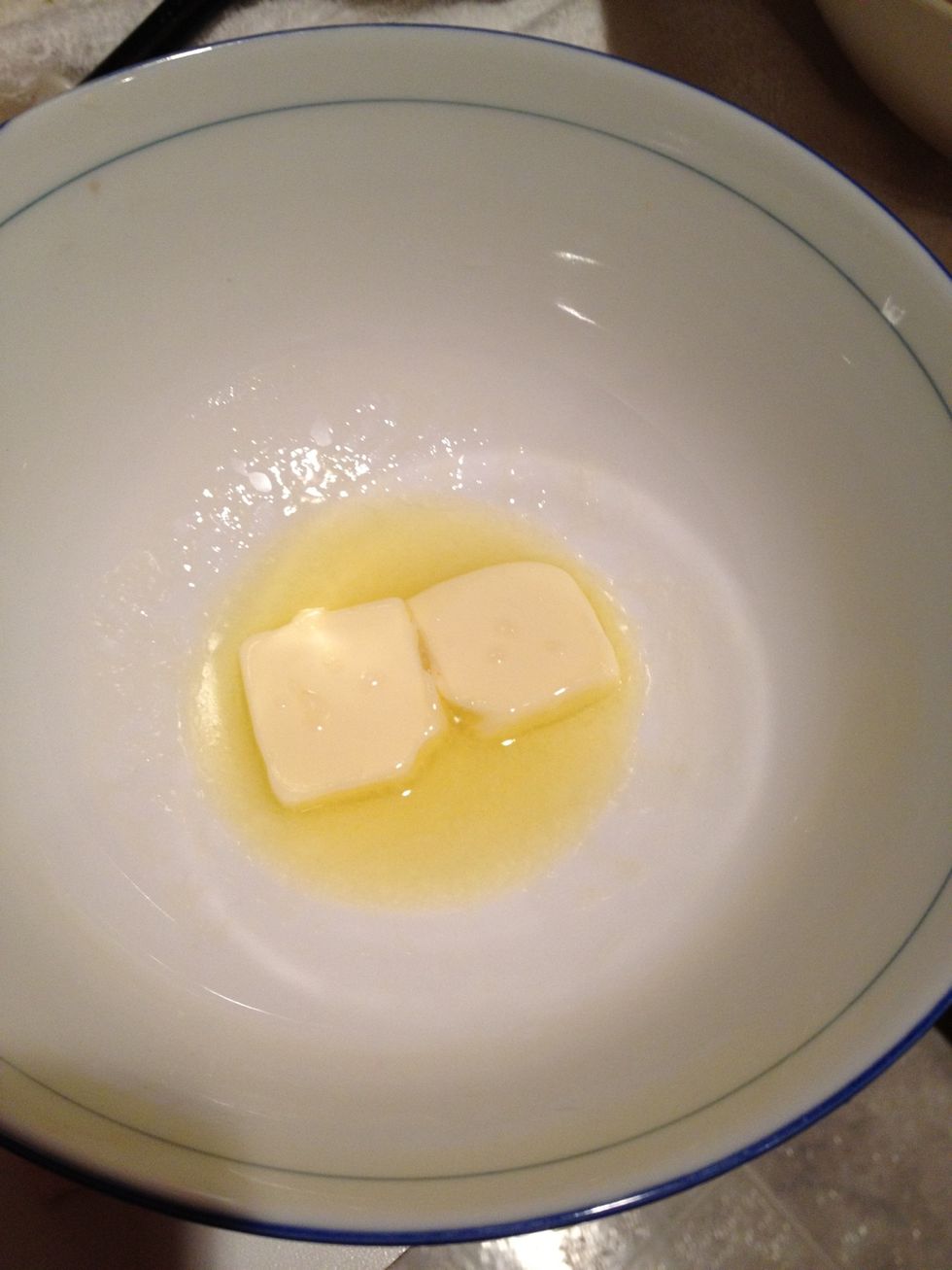 I just sliced off a good amount of butter to mix with the potatoes.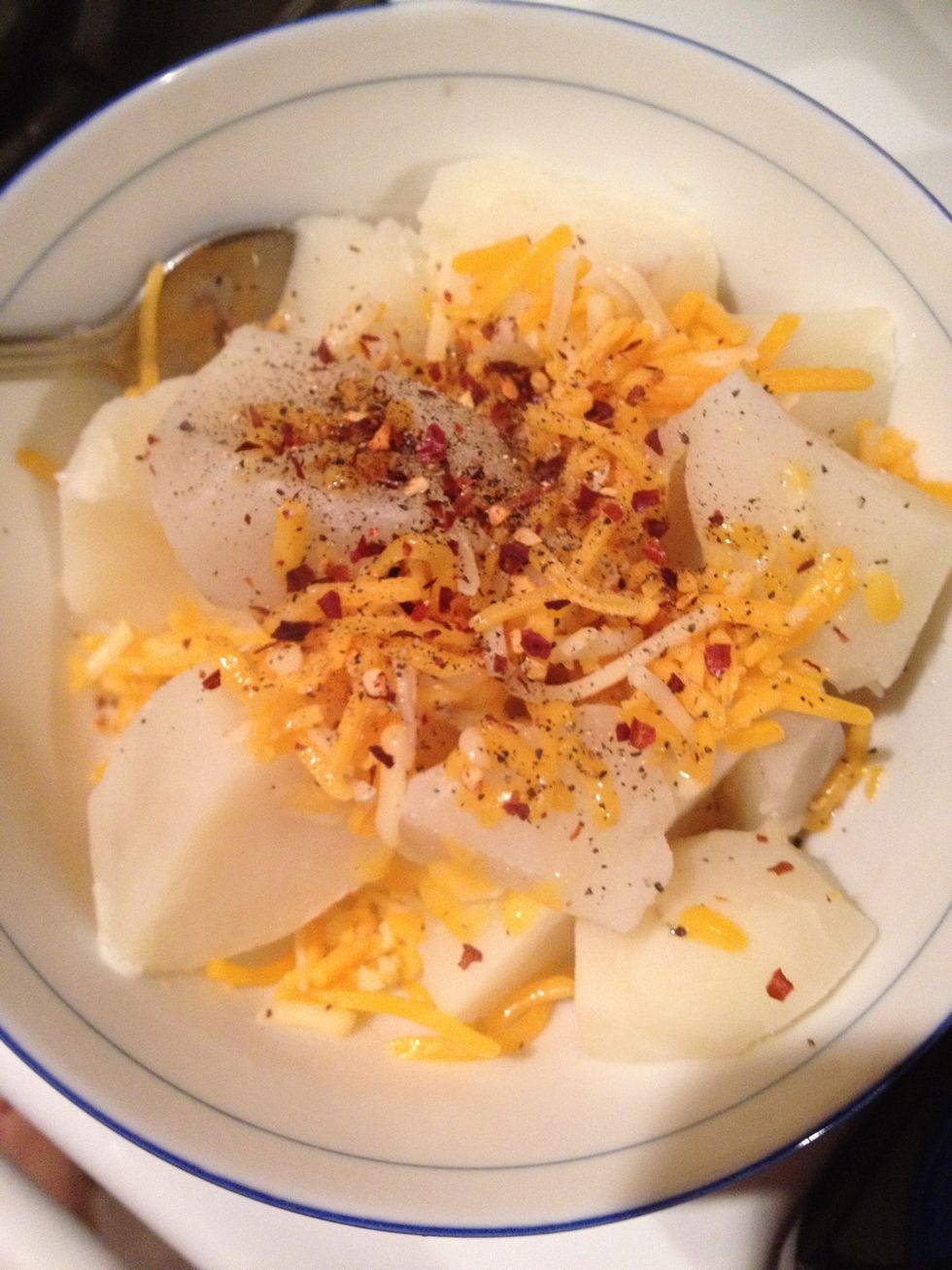 Took potatoes out & just quickly put them onto of butter. Then added shredded cheddar, parmesan cheese, black pepper, & pepper flakes.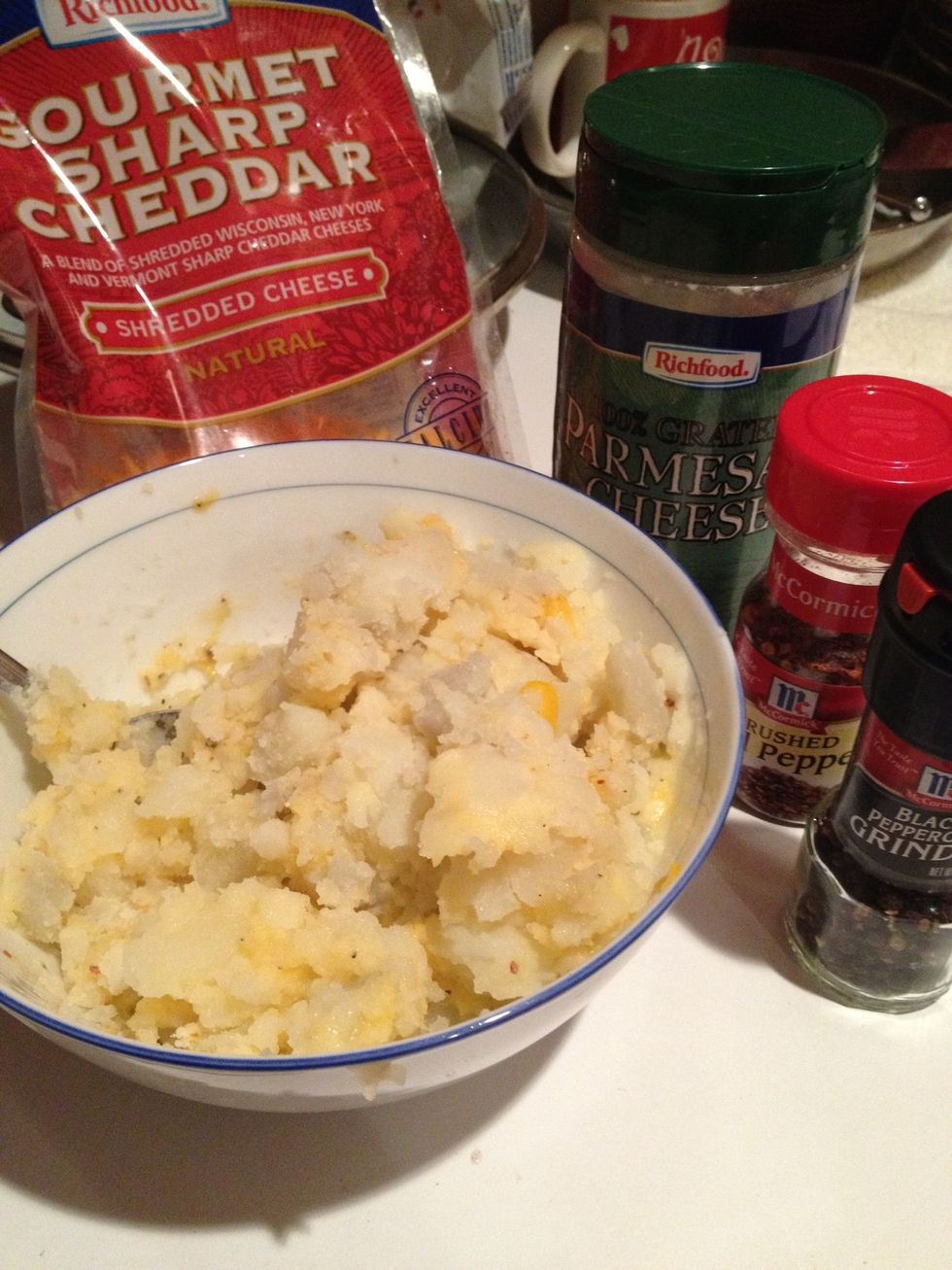 Mash mash mash! Keep adding & mashing till you end up with what you like.
Too chunky for me...more mashing.
Ah, wonderful! Creamy & cheesy with bits of tiny potatoes pieces 😍
Potatoes
Butter
Cheese
Spices (optional)