It can't get any easier or tastier than this. Wash, cut, sprinkle and bake! Naturally gluten-free and vegetarian.
20
Preheat oven to 350 degrees F.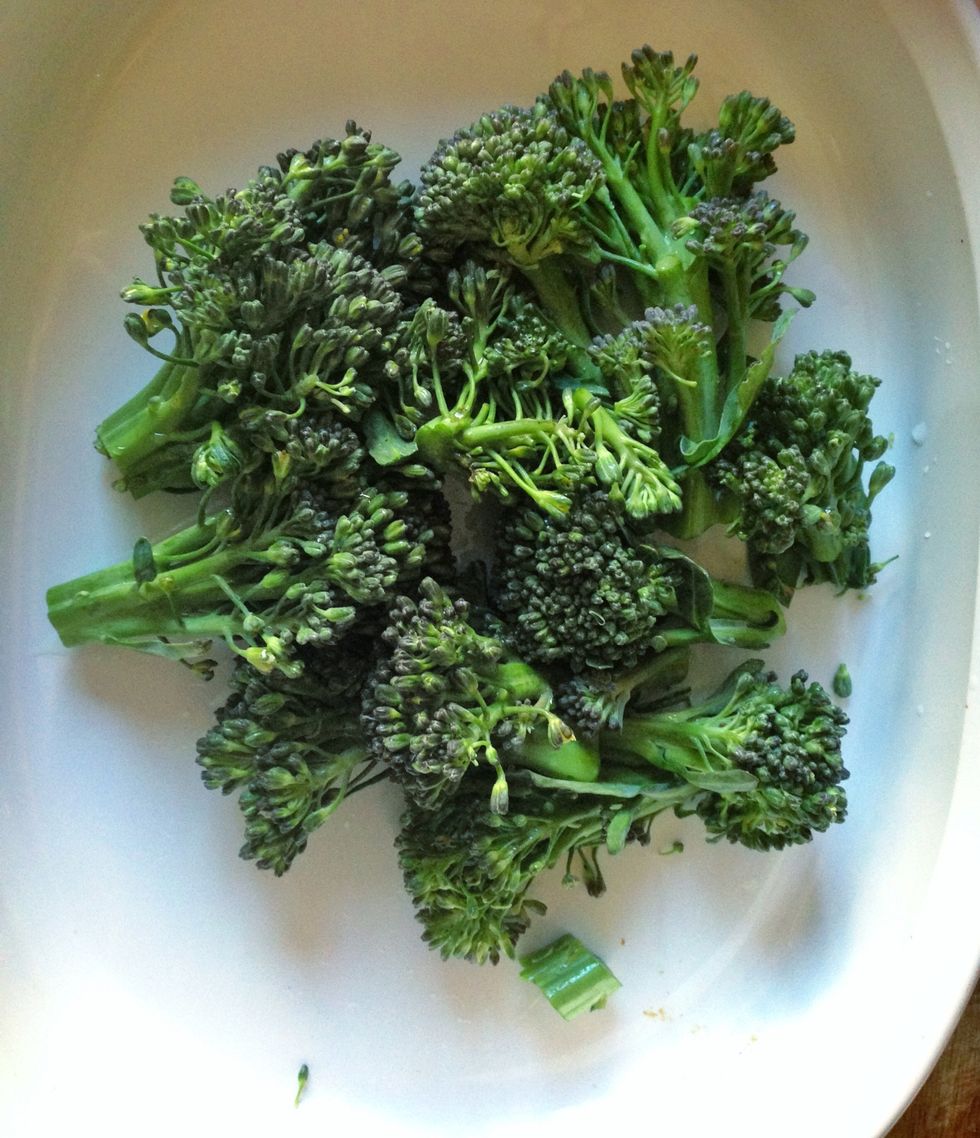 Wash and cut up the broccoli head into bite-sized pieces. Place on a baking dish. *I measure 1/2 broccoli head per person as a side dish. I can eat a whole broccoli head when prepared this way!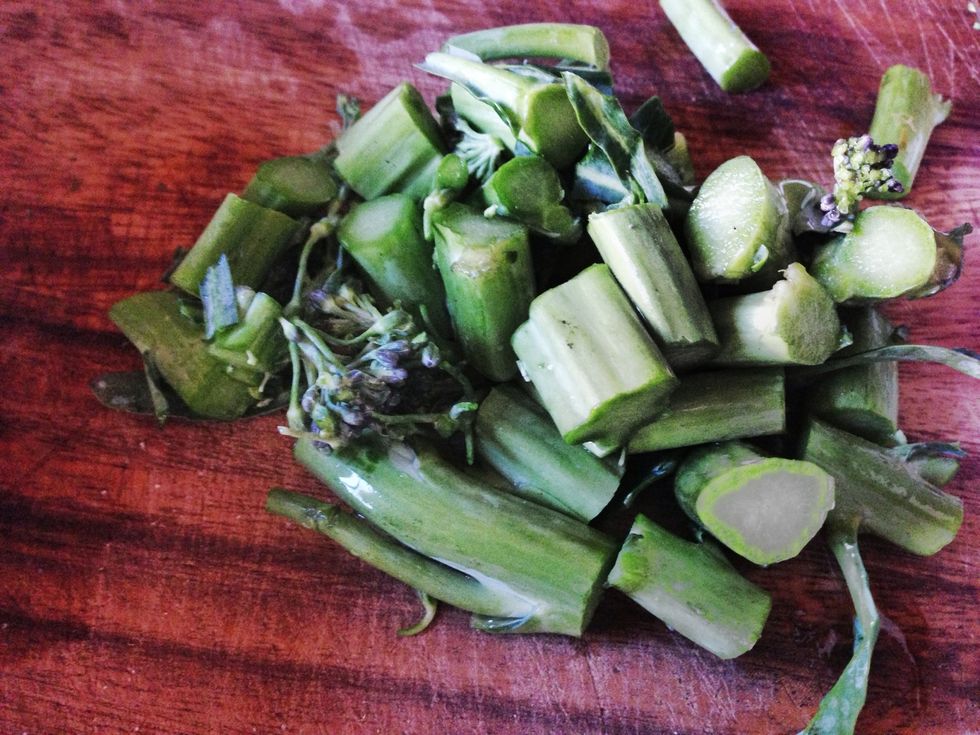 You can use the stems in a stir-fry or bake separately with garlic, salt and pepper to eat later.
Coat the broccoli with olive oil. I use my hands to toss and rub in the olive oil. Quick and dirty.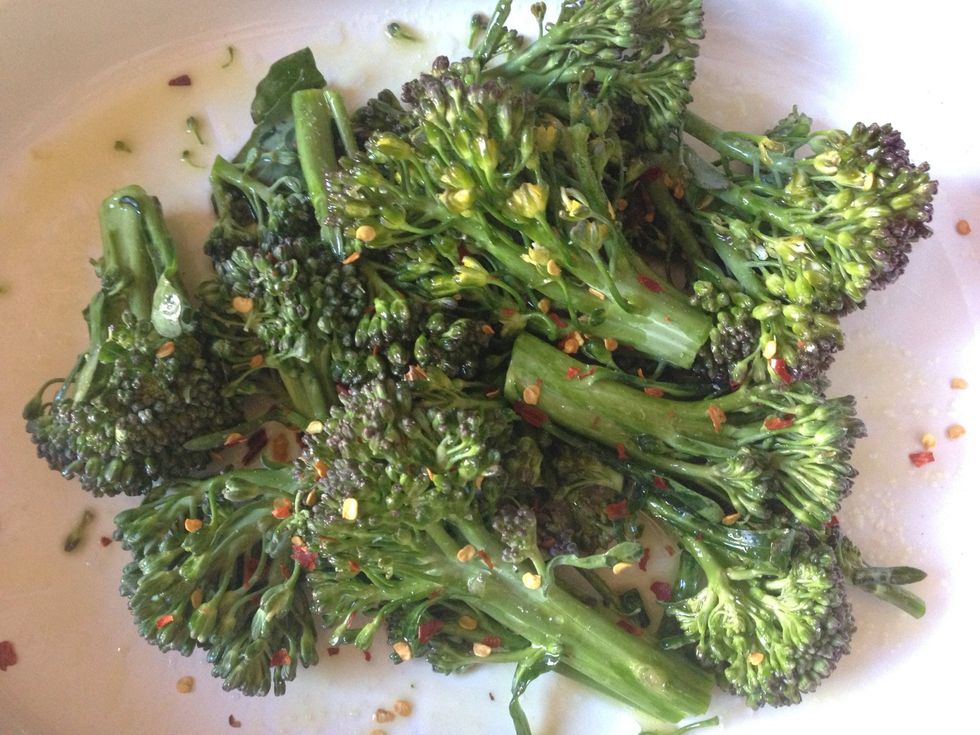 Sprinkle red pepper flakes and sea salt over the broccoli. Add as much as you like. Bake for 10-12 minutes.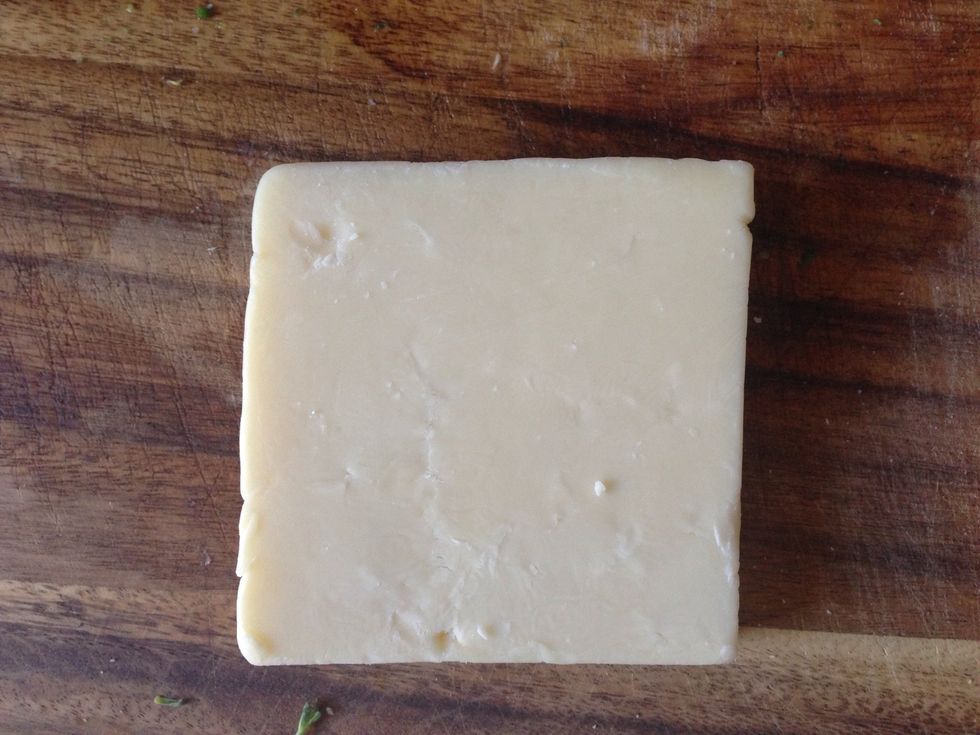 Meanwhile, shred good quality cheddar cheese. The flavor of the cheese makes a huge difference! You will want just enough cheese to cover the broccoli, about 1/4 to 1/2 cup per broccoli head.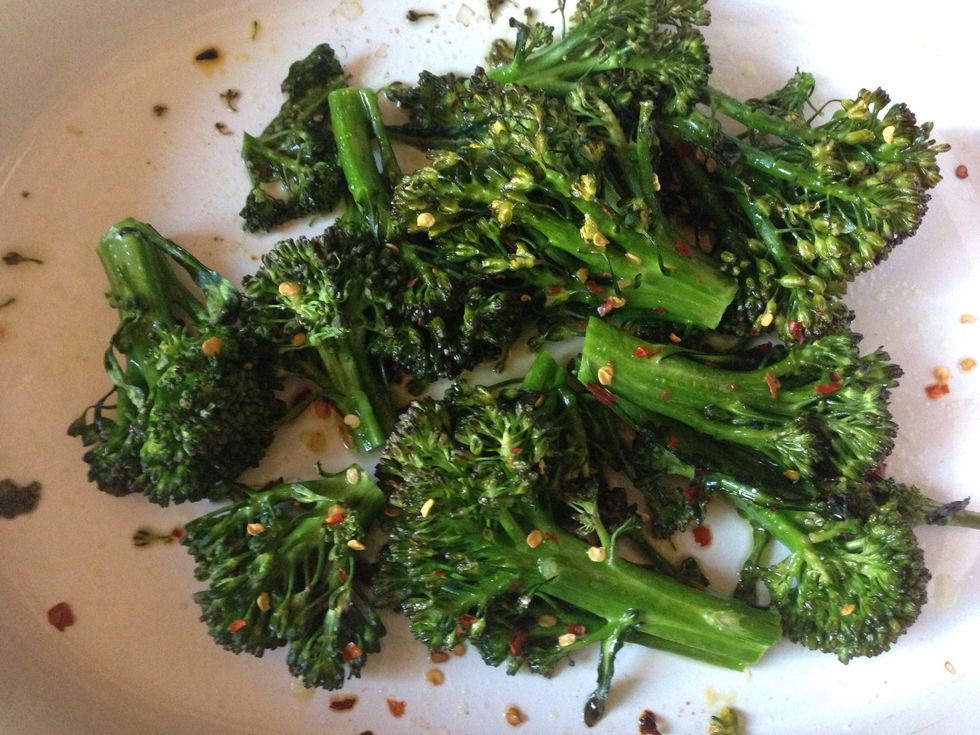 Take the broccoli out of the oven. It should still be slightly tough.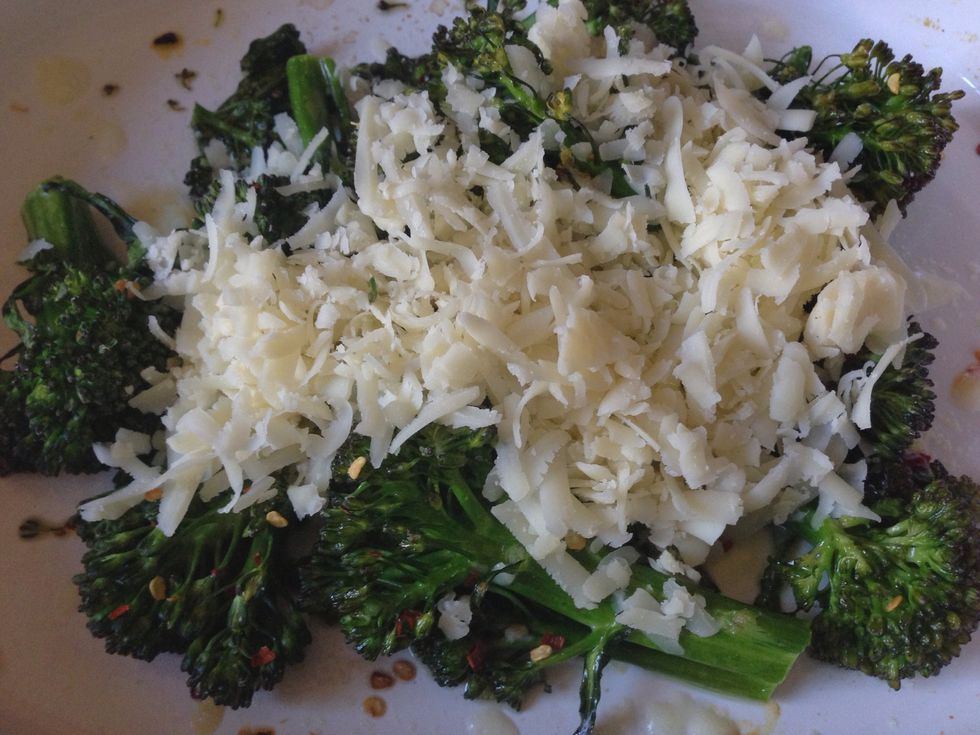 "Dump" the cheese on top of the broccoli and bake for 5-7 minutes. If the broccoli is already tender, turn off oven and leave dish in there only until cheese melts. Tap the photo to see all of it.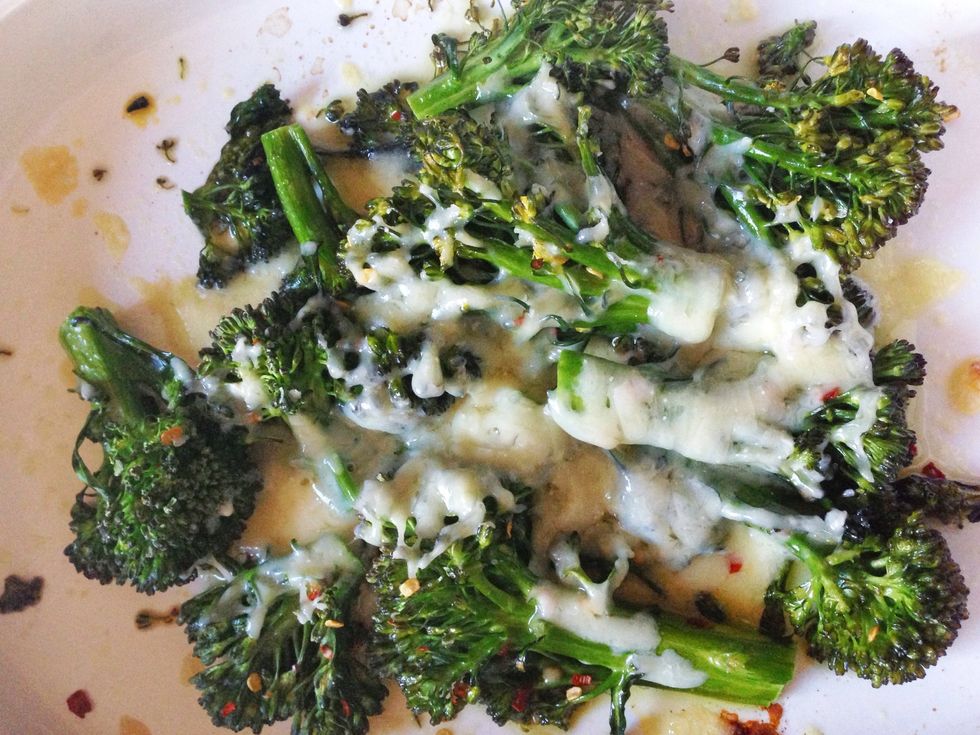 Check on it after 5 minutes. You want the broccoli to be slightly crunchy and the cheese to be just melted. Serve hot! Tastes amazing by itself, with fried eggs, or as a side dish.
1.0 Head of broccoli or broccolini
2.0Tbsp Olive oil
0.0tsp Sea salt
0.0tsp Chili flakes
0.0c Cheddar cheese
Nimisha Ambati
Ayurvedic practitioner, holistic nutritionist, published scientist, startup entrepreneur. Delicious guides. Friends. Food. Fitness. @clubdinein on Instagram
San Francisco, California