Cook Chawanmushi ( Japanese Steamed Egg Custard )
80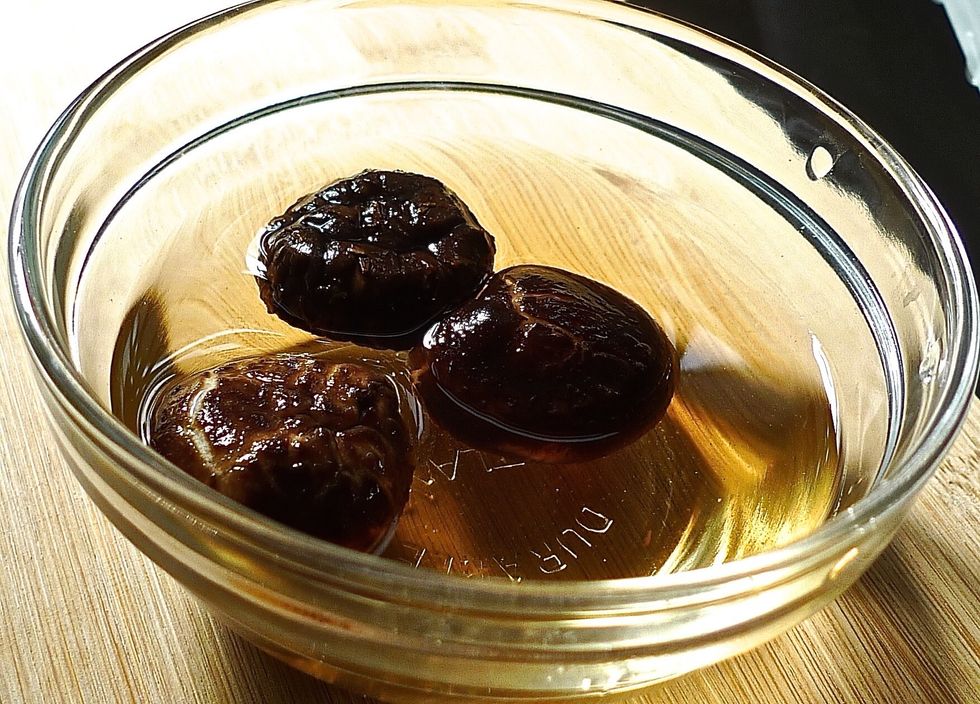 Soaked shitake mushrooms. Retain the mushroom liquid.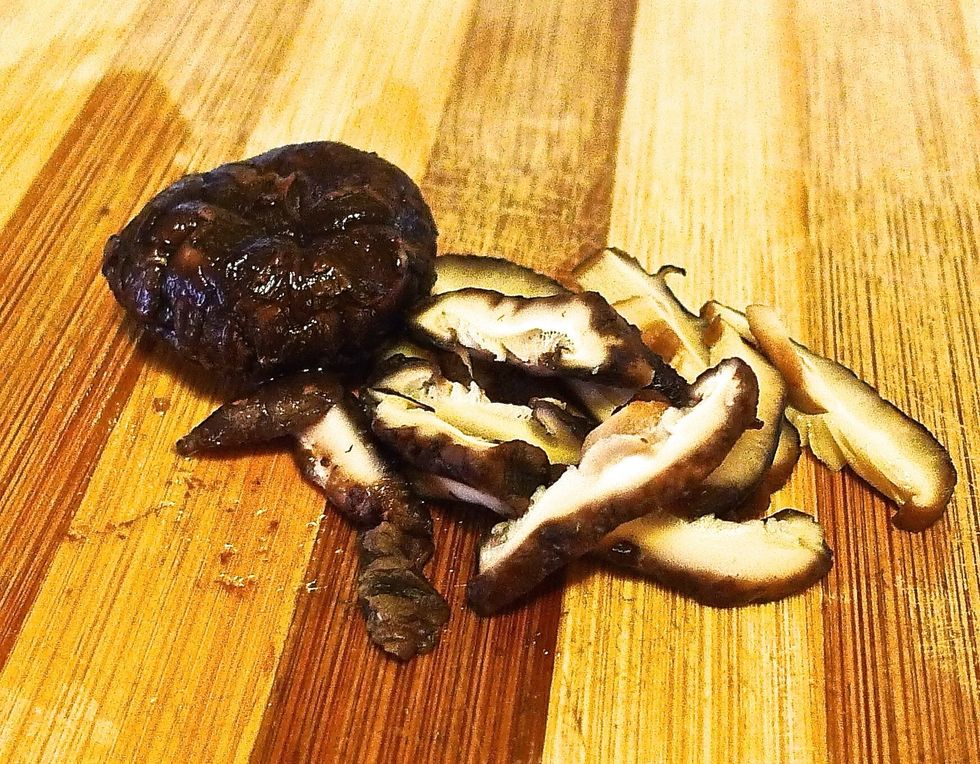 When soft, cut into thin slices.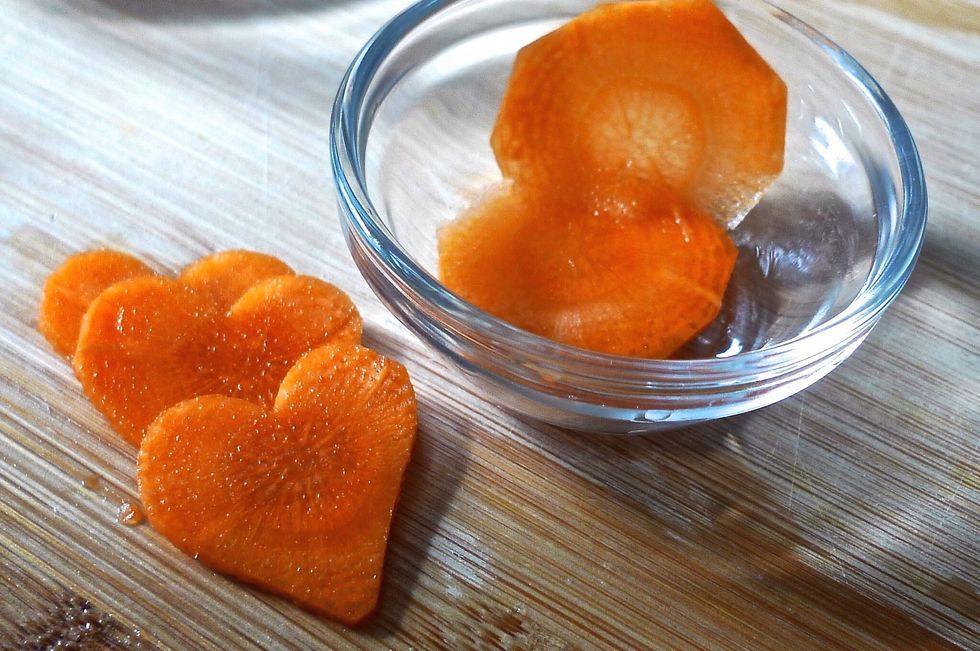 Skinned,sliced carrots and cut into shapes.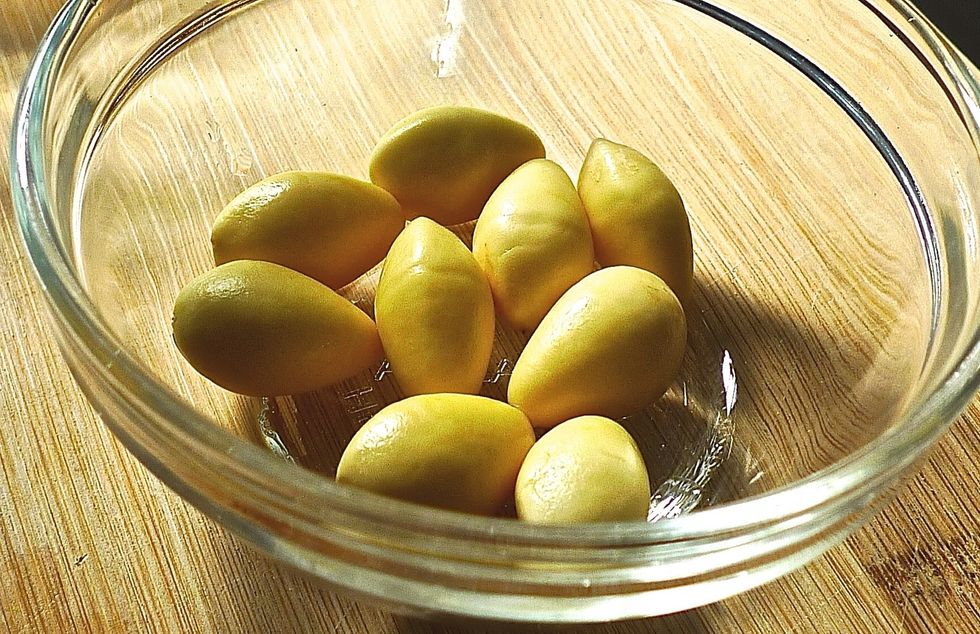 Rinse and remove skin of ginkgo nuts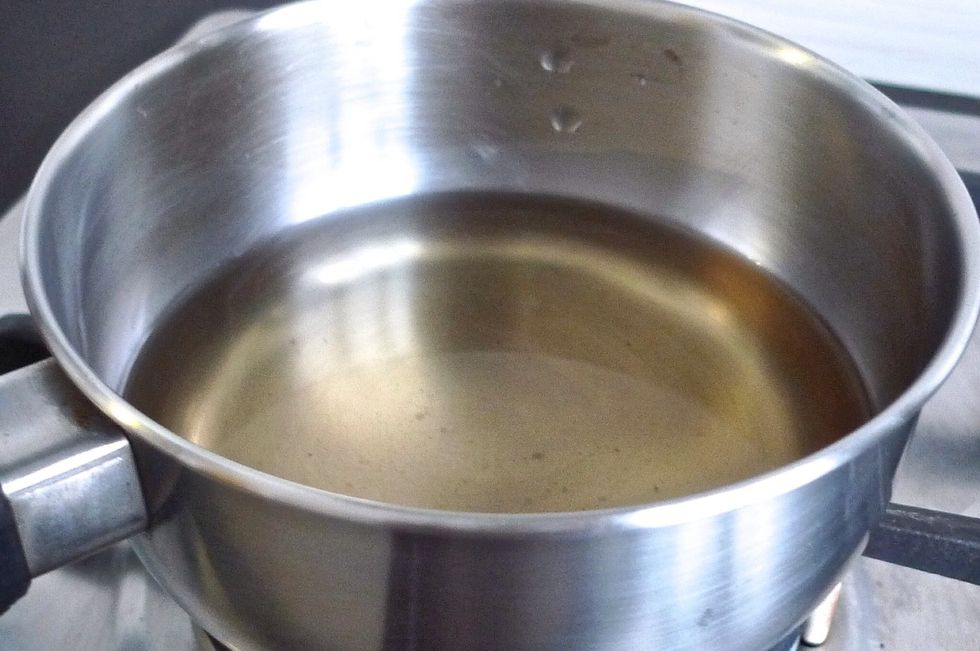 Heat up the mushroom liquid.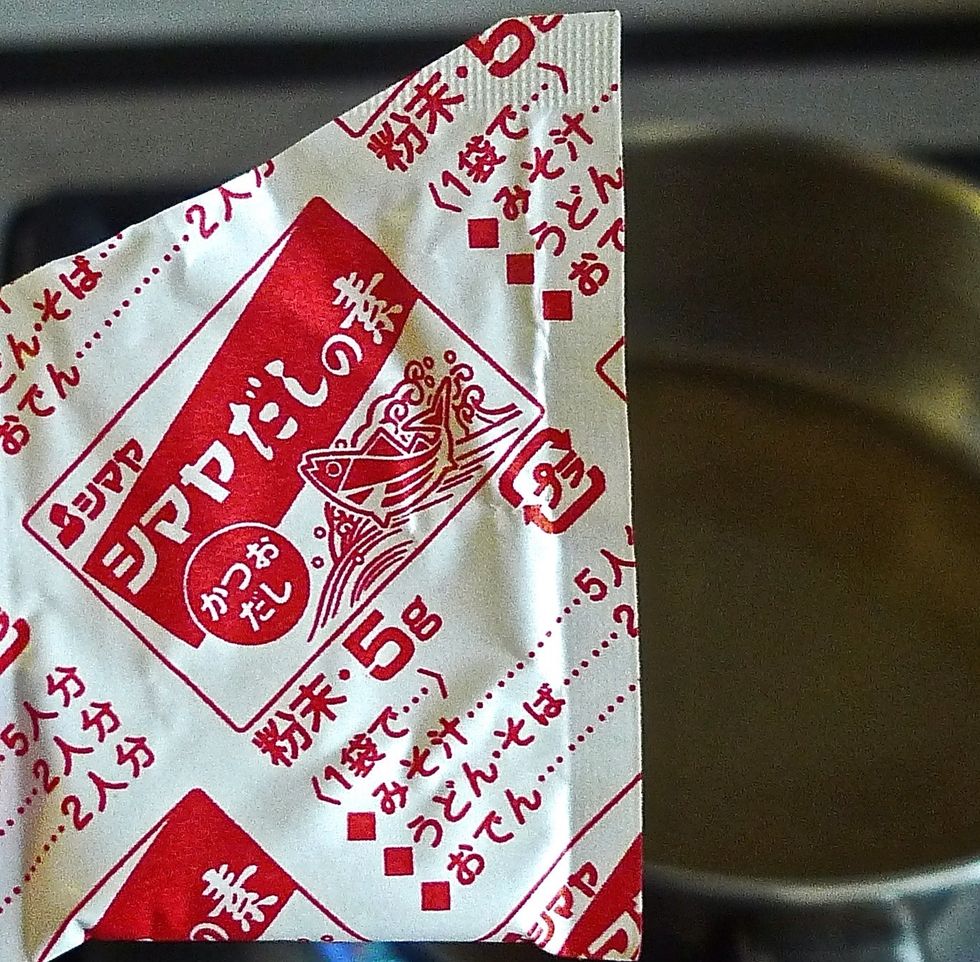 Add dashi powder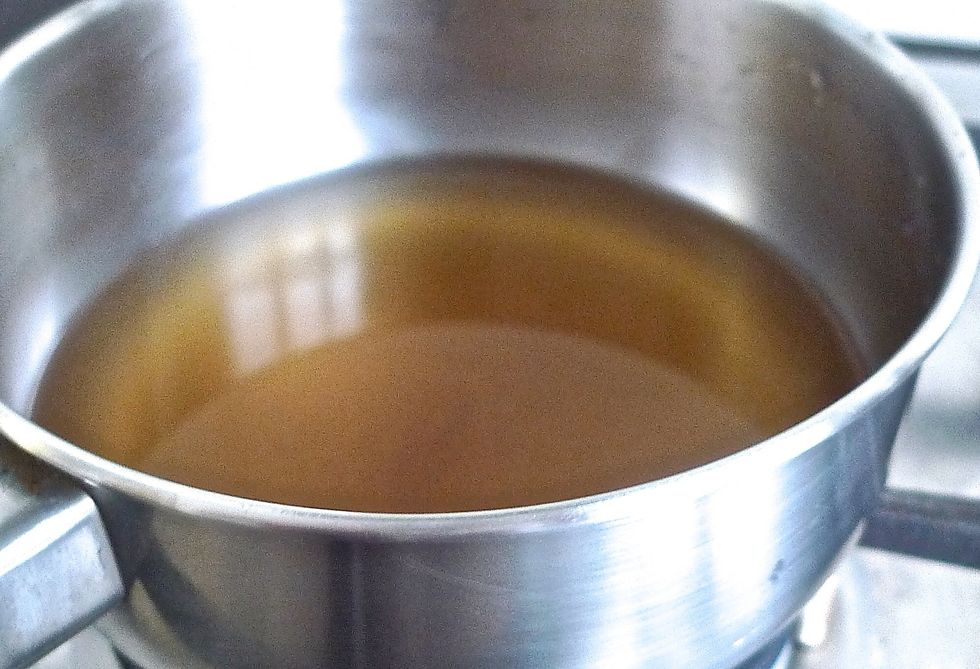 Mix well until dashi is dissolved. Let cool.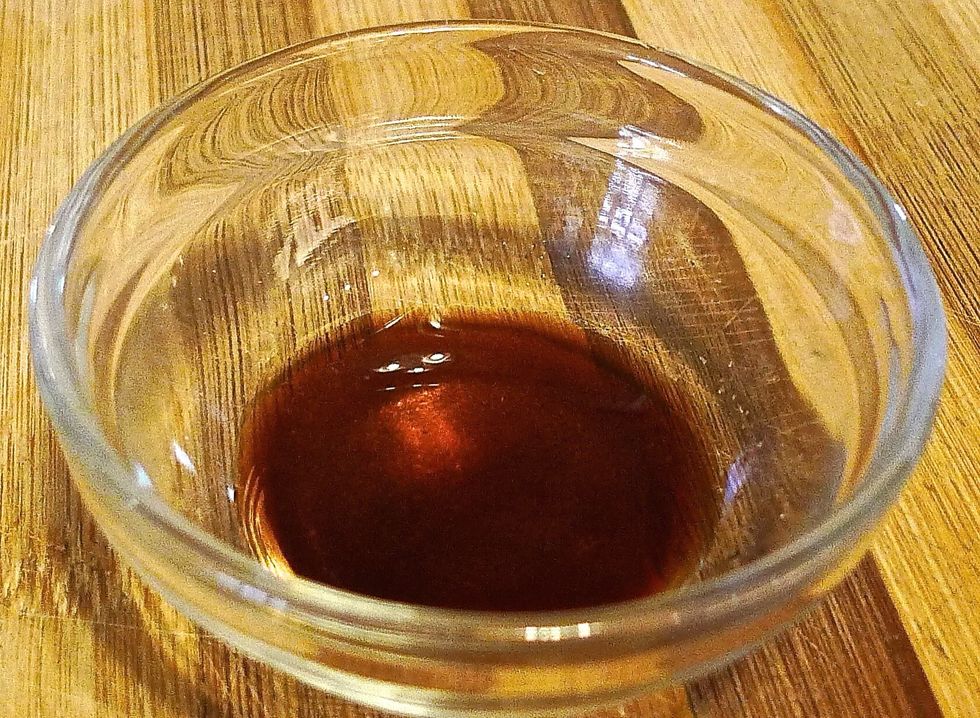 Prepare the seasonings for the custard: mirin, salt and soy sauce.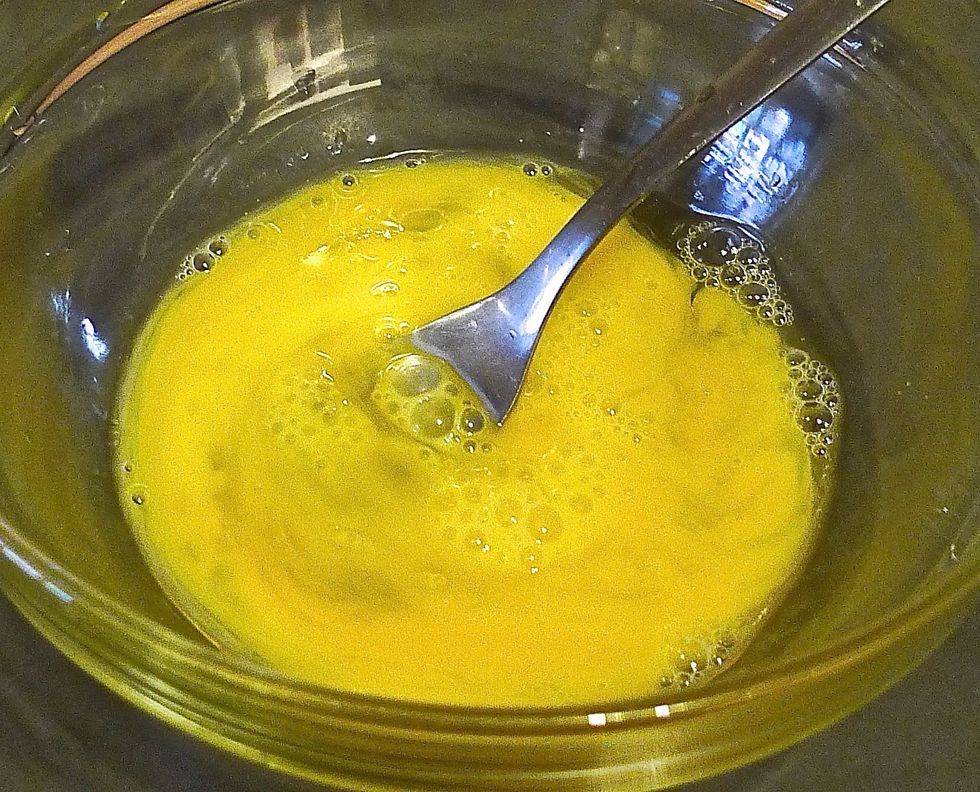 Whisk 2 large eggs in medium size bowl.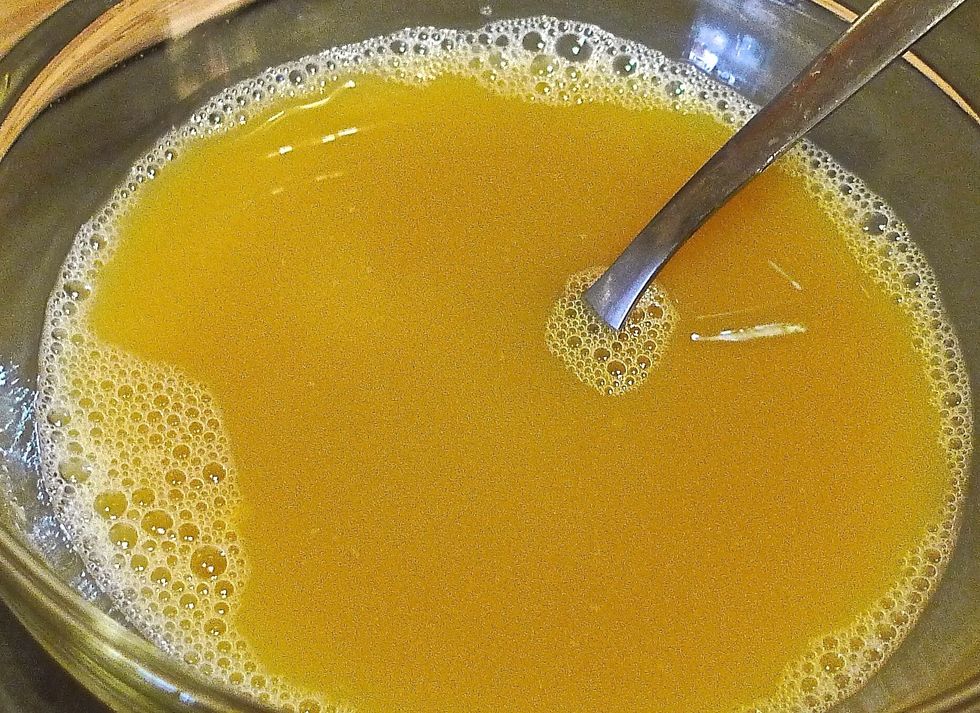 Add in seasonings and dashi powder. Mix well.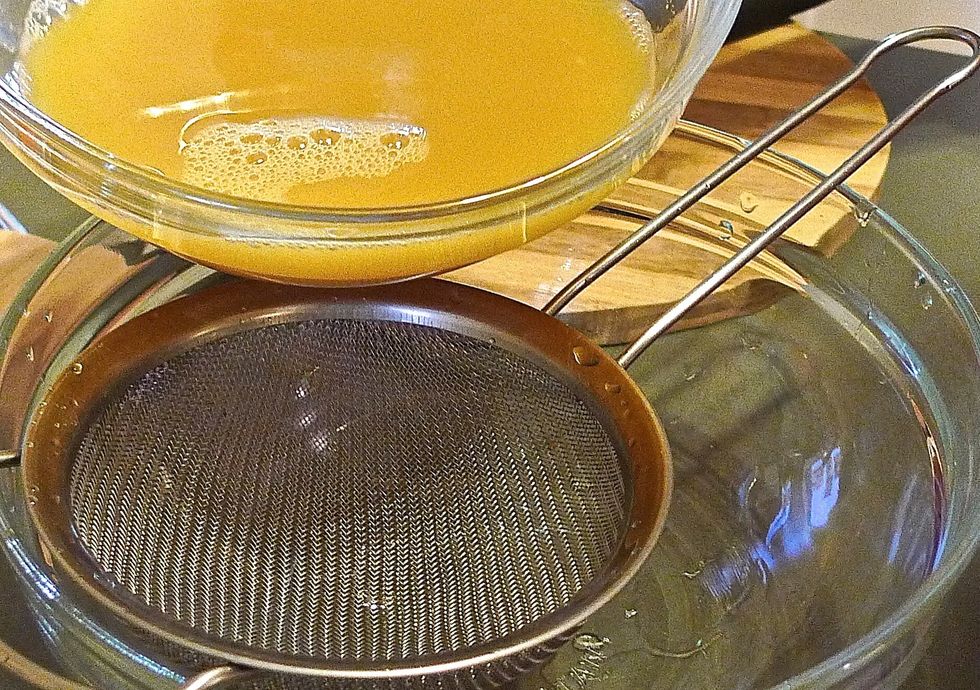 Use a strainer to strain the egg mixture.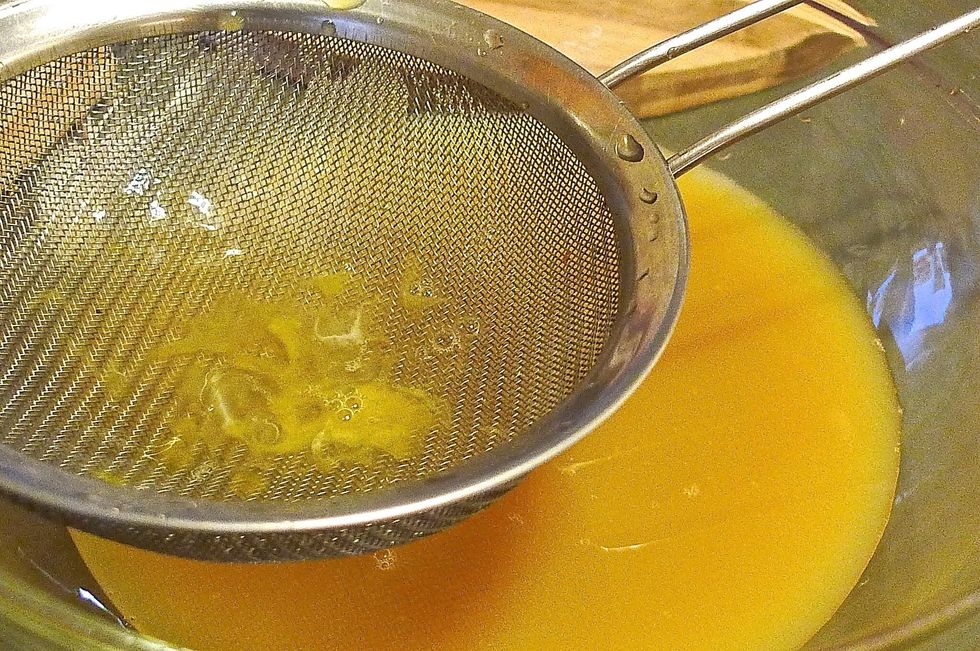 Strain the egg mixtures into another bowl.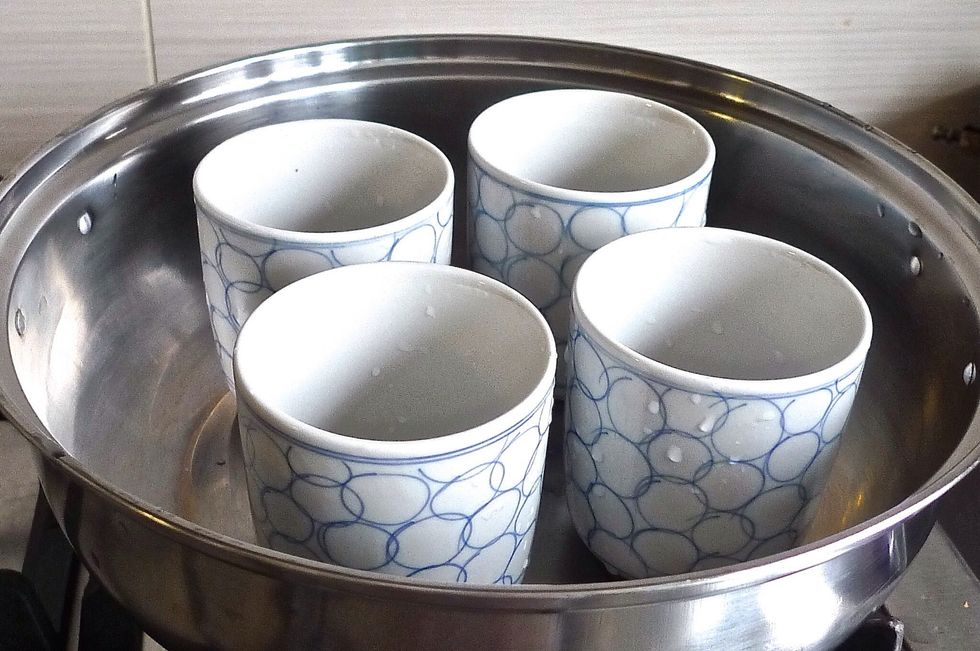 Put empty chawanmushi cups into steaming pot.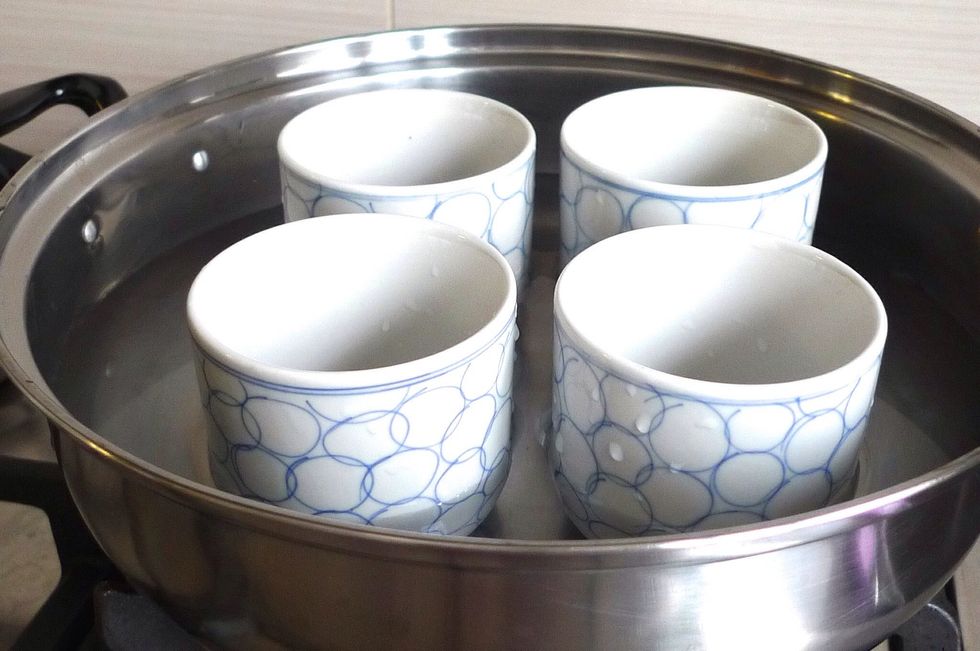 Fill water on the outside until half full. Then remove cups from the pot.
Cover the pot with the half filled water and bring to a boil.
Meantime divide the ingredients evenly into the chawanmushi cups
Then pour the strained egg mixtures gently into the cups.
Cover the chawanmushi cups with lids or aluminium foil if lid is not available.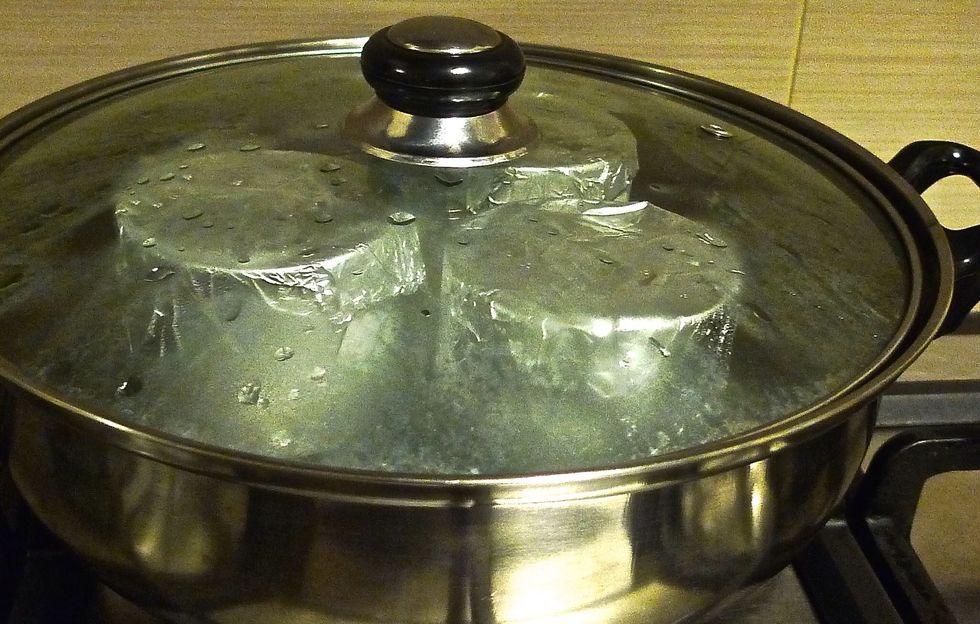 Place the covered cups gently into steaming pot and cover the pot. Cook for about 15-20 minutes on the lowest heat. Check for doneness ( skewer inserted in the centre of custards come put clean ).
And you're done. Serve hot when the egg custard is cooked.
4.0 Dried shitake mushrooms
6.0Tbsp Water
1.0c Dashi
2.0 Large eggs
12.0 Thin slices carrots
12.0 Precooked ginkgo nuts
1.0tsp Mirin ( sweet cooking rice wine )
1/2tsp Salt
1/2tsp Soy sauce
Huang Kitchen
For more step-by-step recipes and cooking tips, visit my website at \nhttp://www.huangkitchen.com