Childhood favorite. Skip the bacon, and use vegetable broth and you've got a perfect vegeterian dish!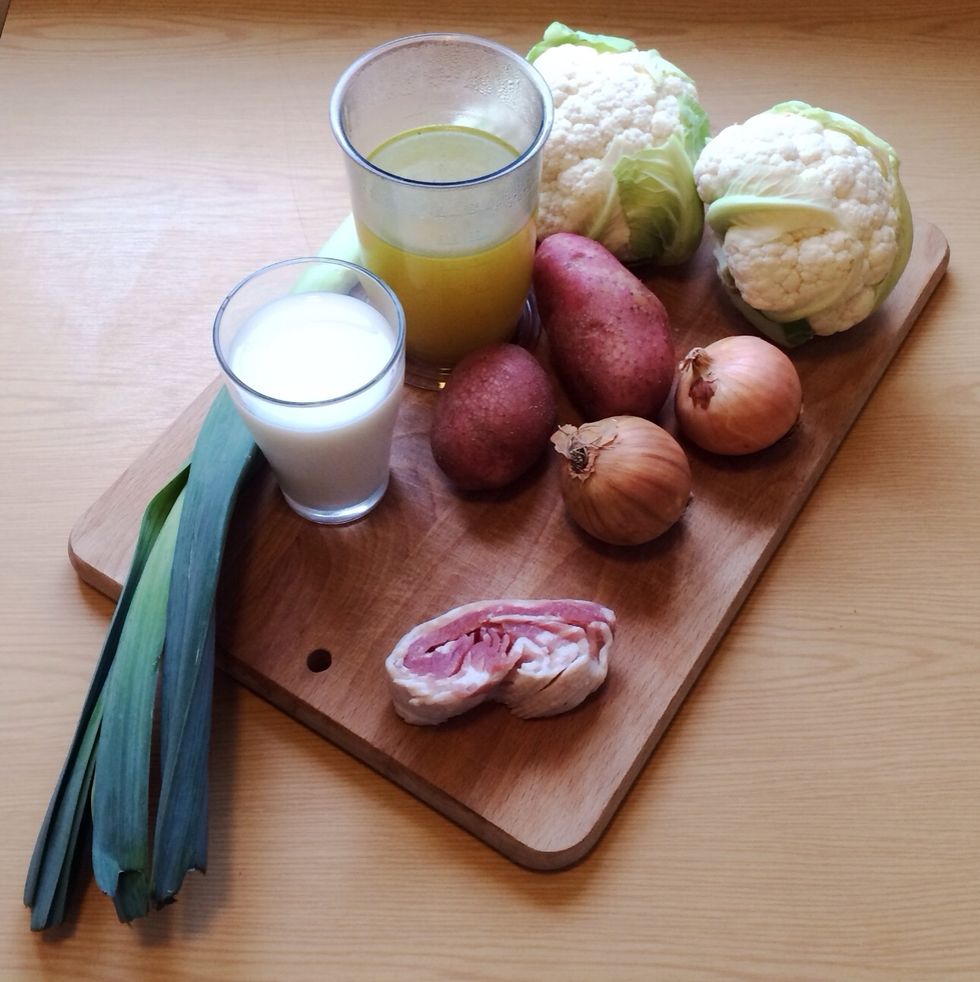 Your ingredient.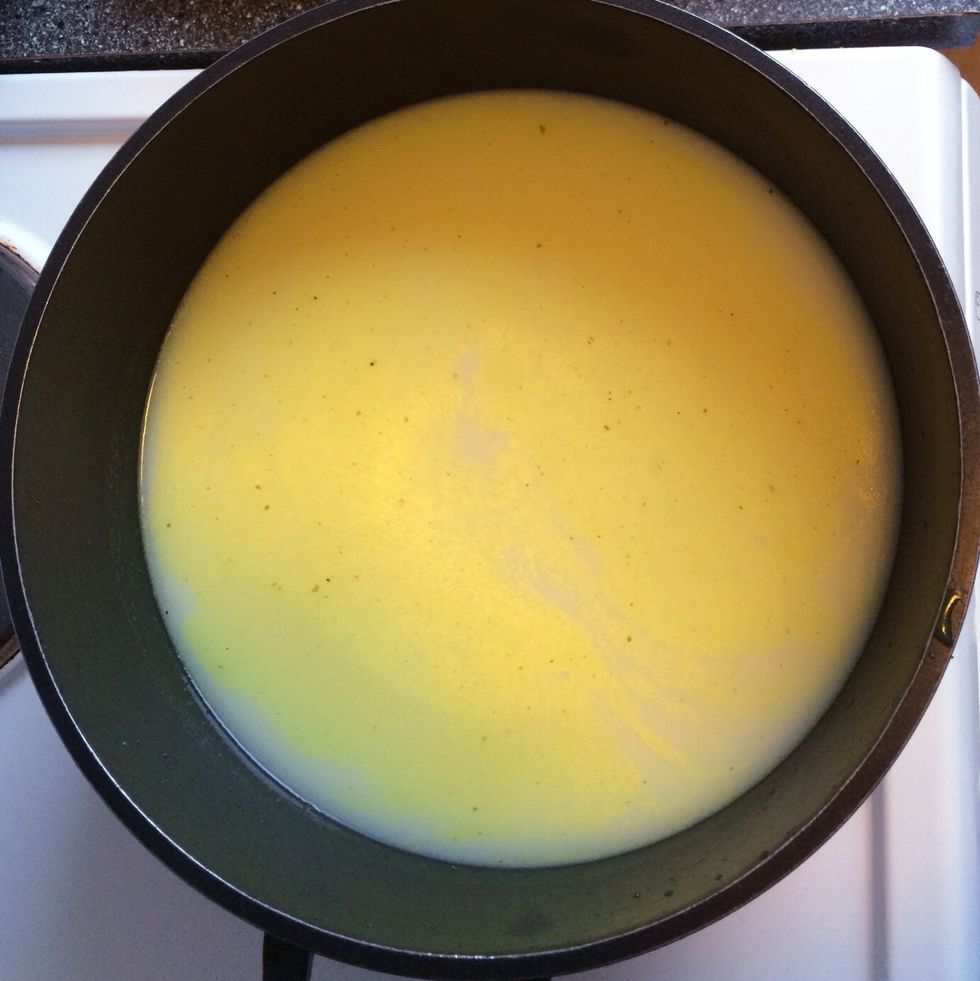 Bring your broth and milk to a boil.
Peel your potatoes and onions and chop them. Ad them to your broth and milk.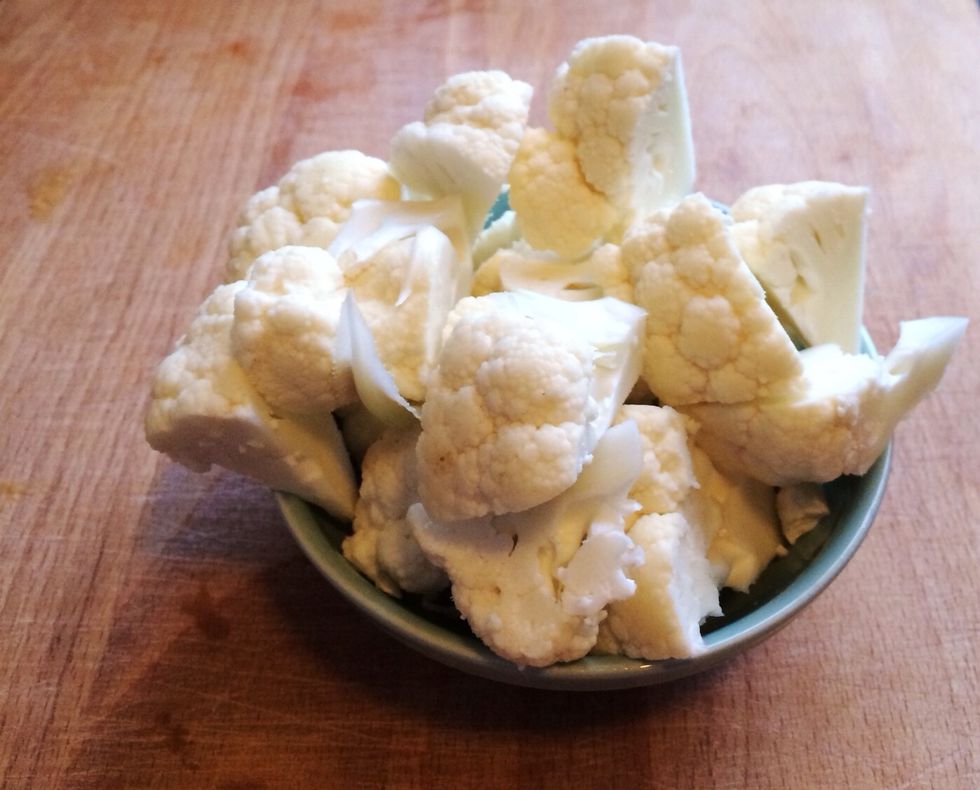 Cut the cauliflower in to small bouquets. Take about 1/6 a side. The rest goes in the casserole.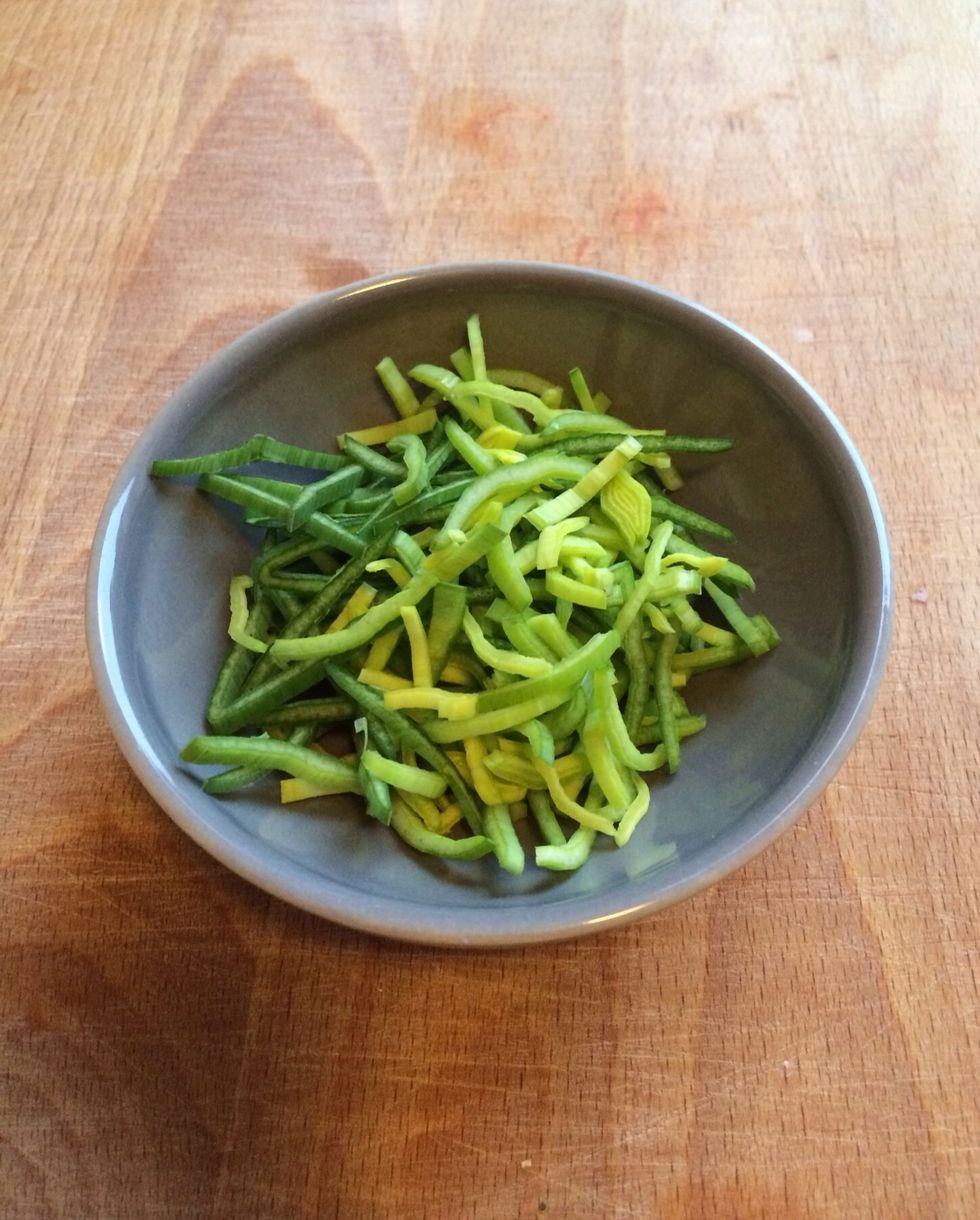 Chop about 10cm of the green leek. Put it in the casserole.
Boil until potatoes and cauliflower are soft. About 20 minutes.
Fry the bacon.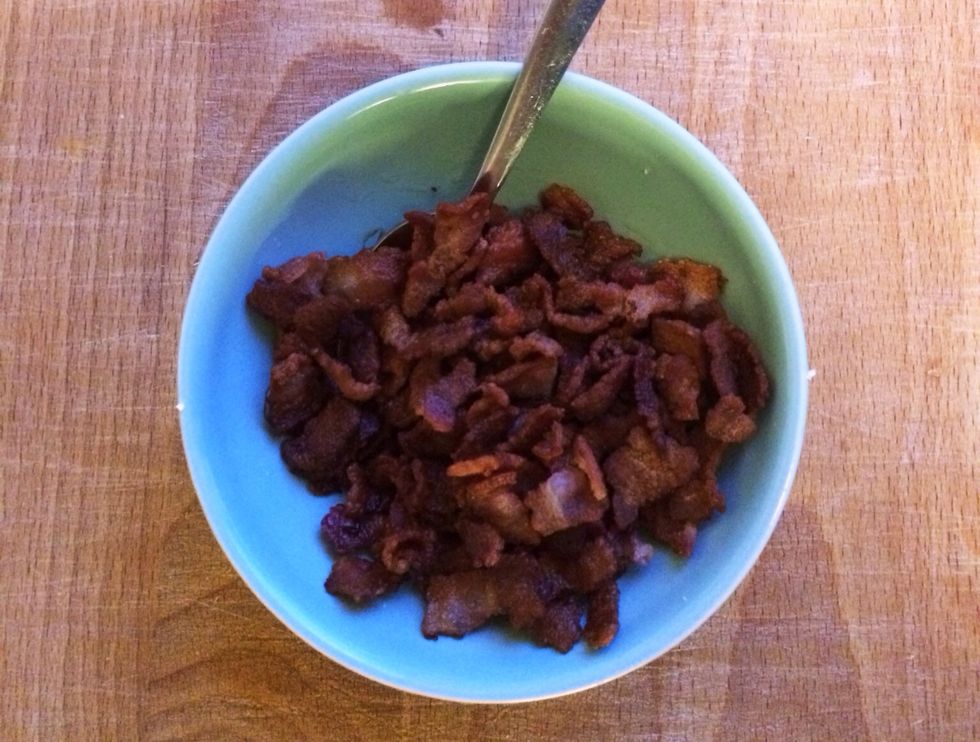 Get it crisp.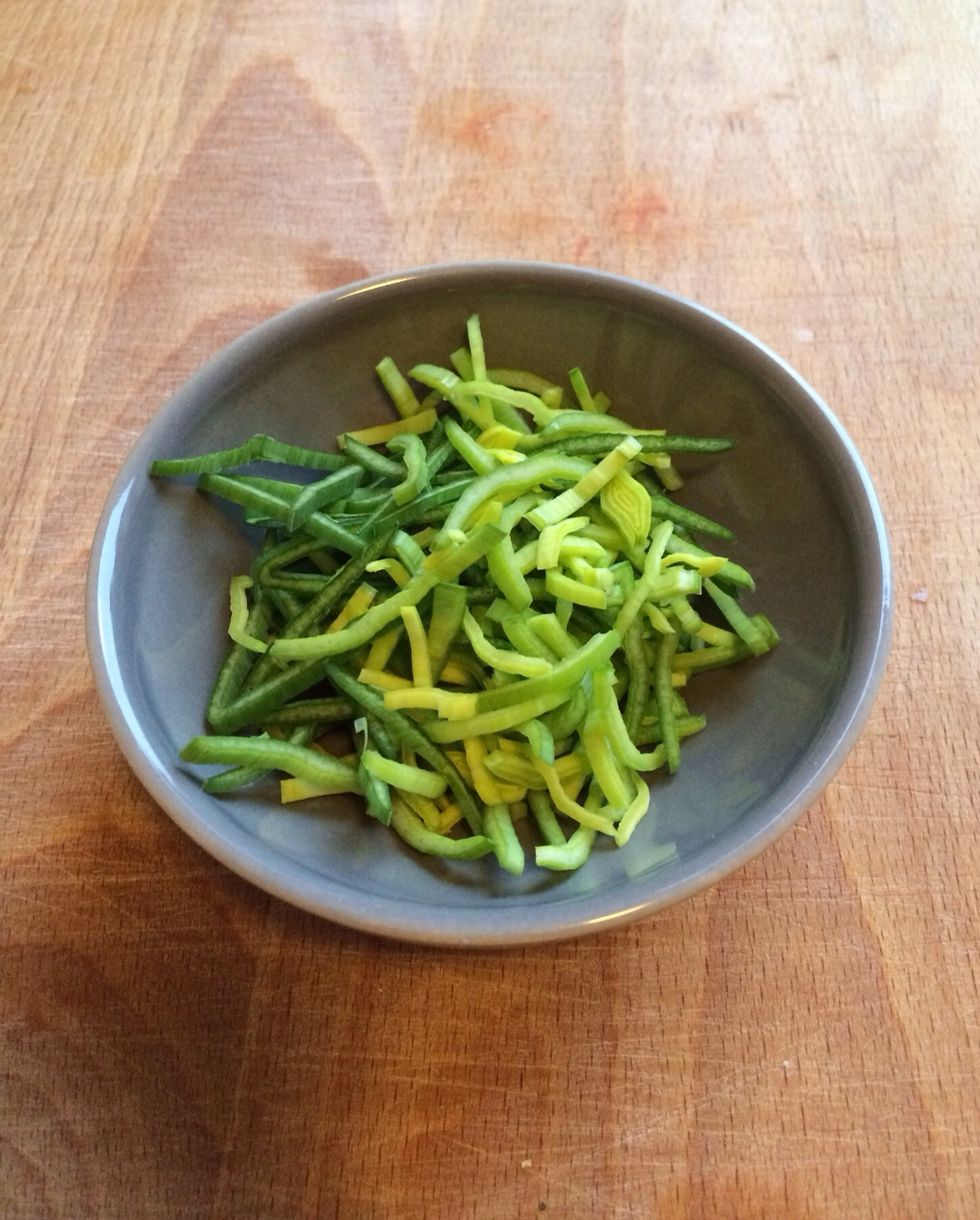 Cut some more leek.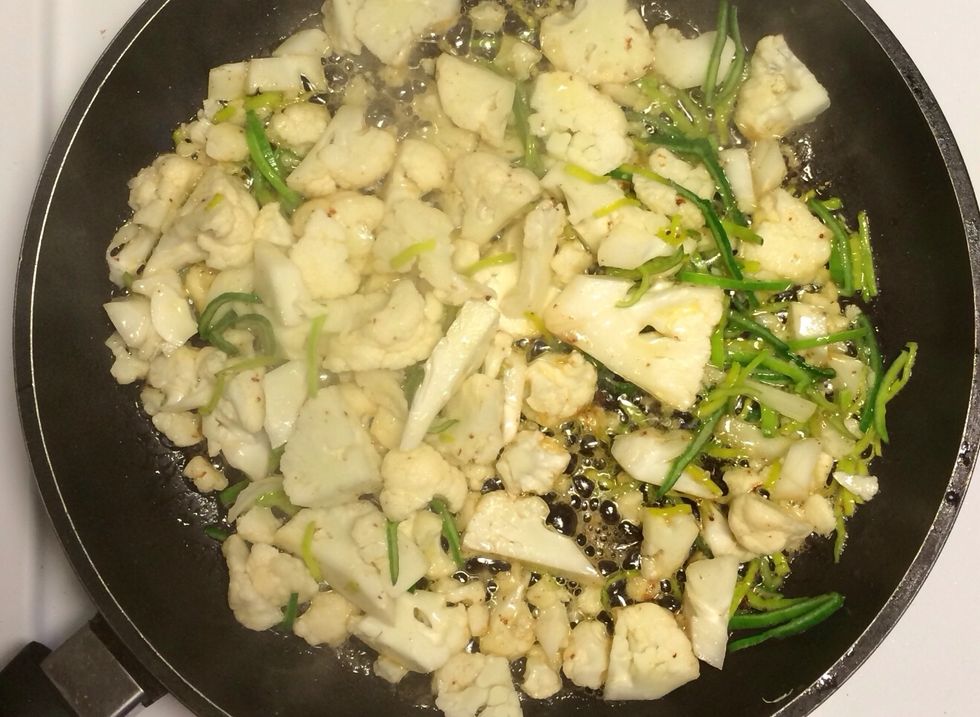 After you've finished the bacon. Put the cauliflower(you put a side) and the leek in the pan. Fry it until it's got a nice color.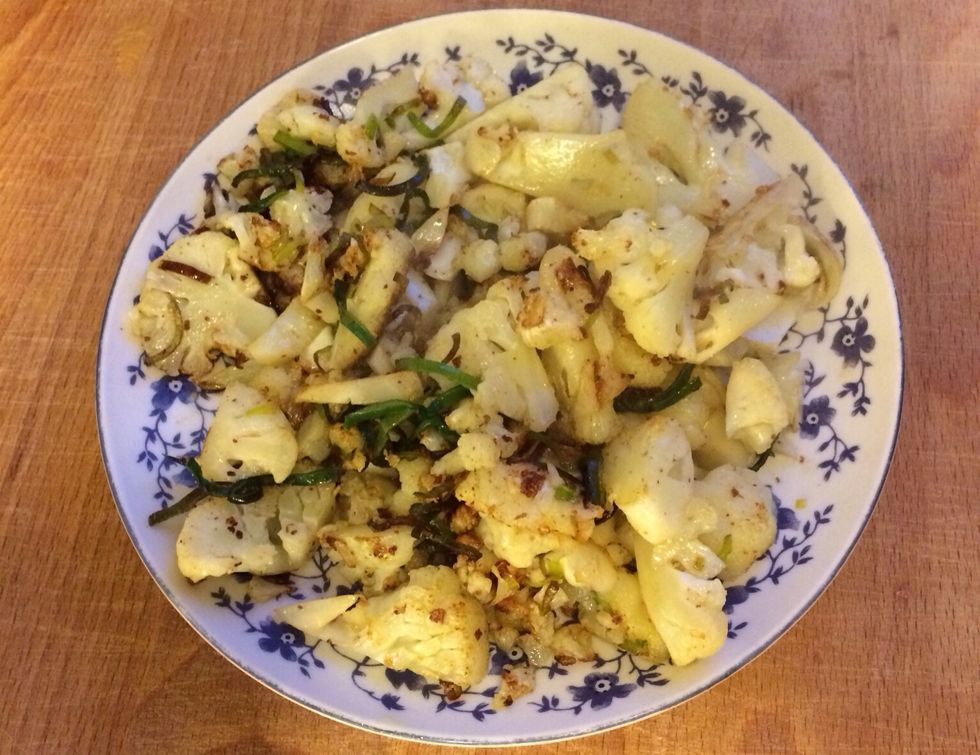 This is to top your soup with along with the bacon.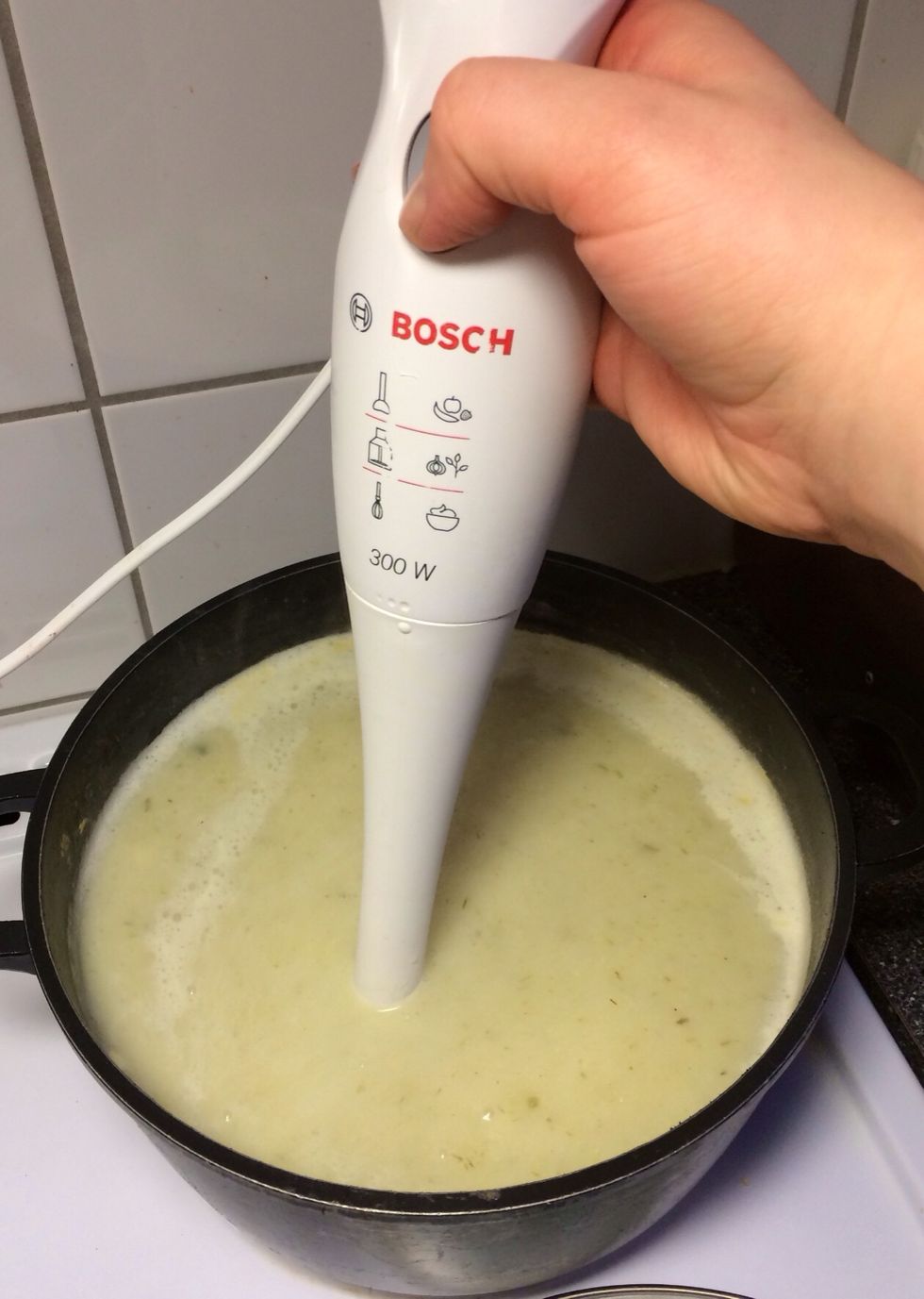 Use a wand mixer (or something simulare) to achieve a smooth soup.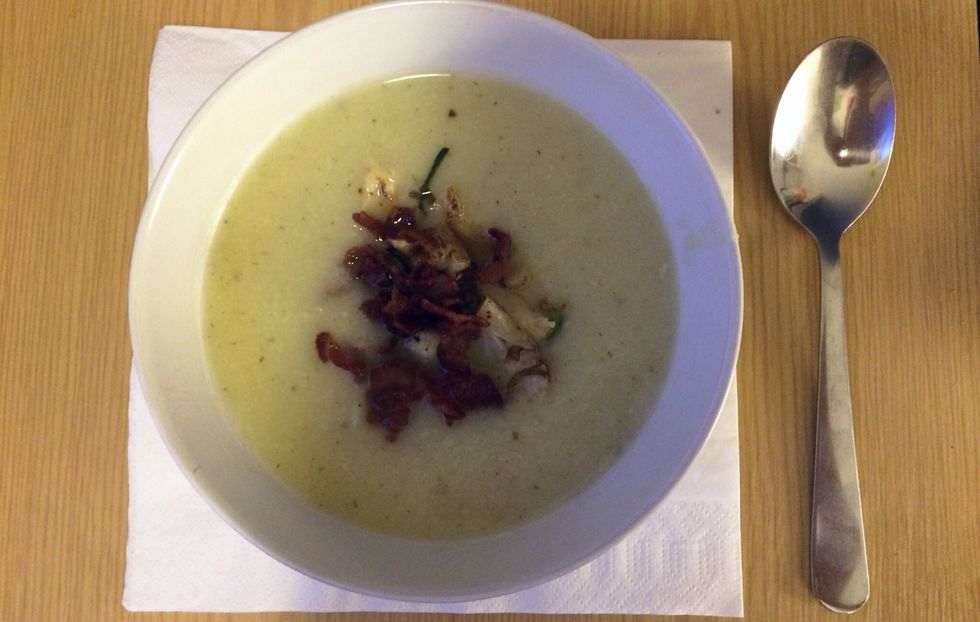 Serve.
1/2l Chicken broth
1/3l Milk
1/2 Onions
2.0 Cauliflower
2.0 Potato
1/2 Leek
150.0g Bacon