How to cook cauliflower, sweet potato & pea curry
Cook Cauliflower, Sweet Potato & Pea Curry
10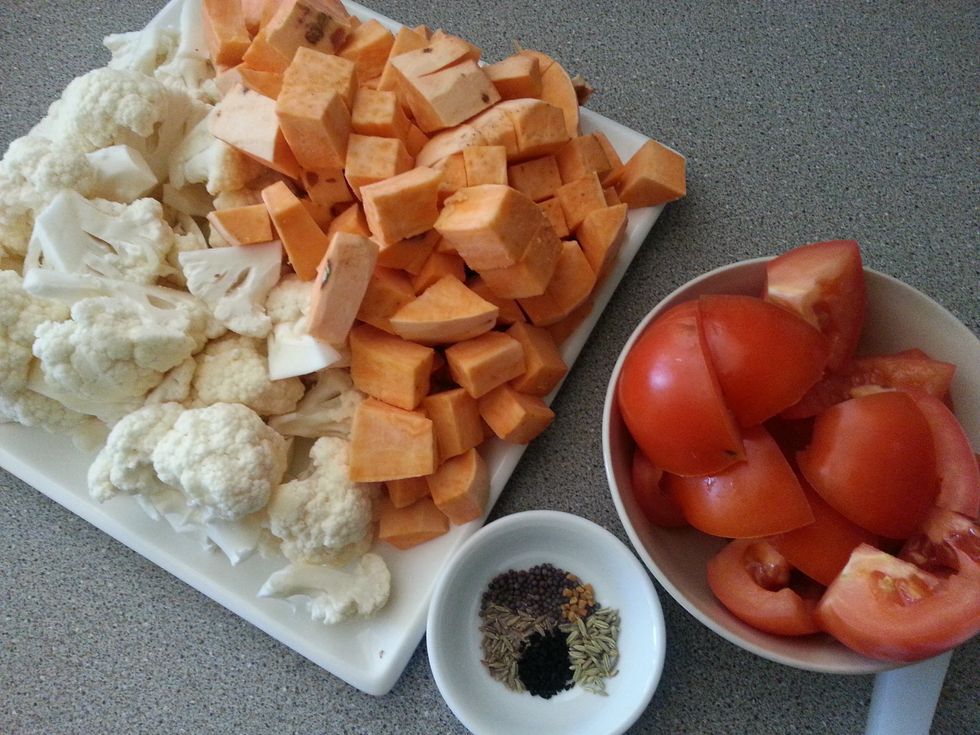 Prepare all vegetable, chilli and onion. As for panch poran- add equal amounts of nigella, fennel, cumin, black mustard and fenugreek seeds to make up 1 tspn.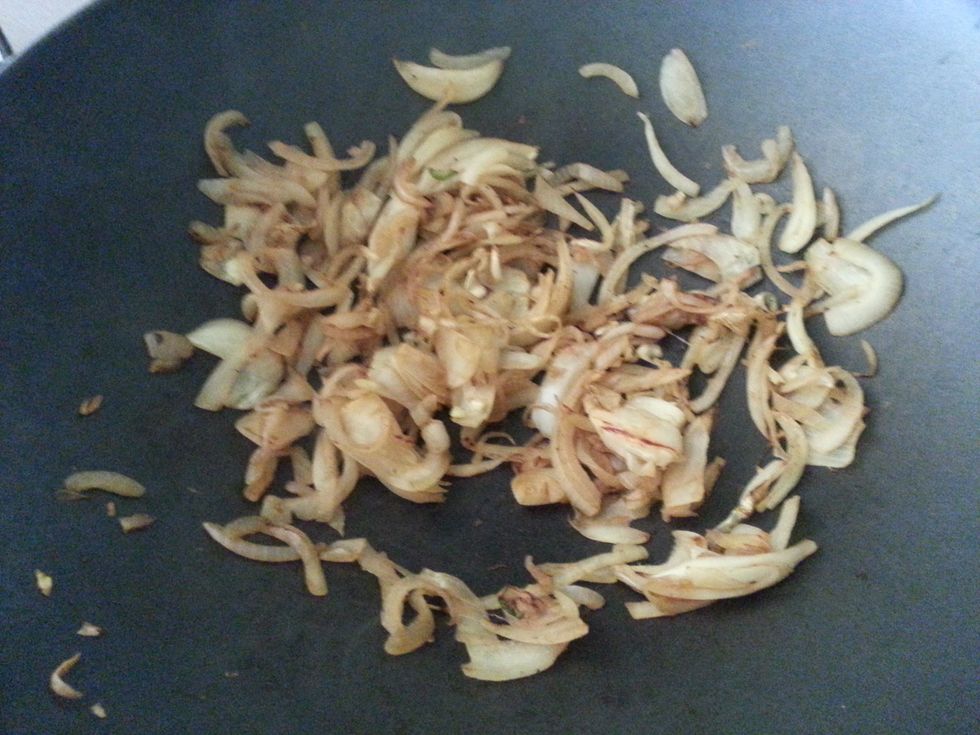 Heat heavy based pan. Initially caramelize onion without any oil or ghee.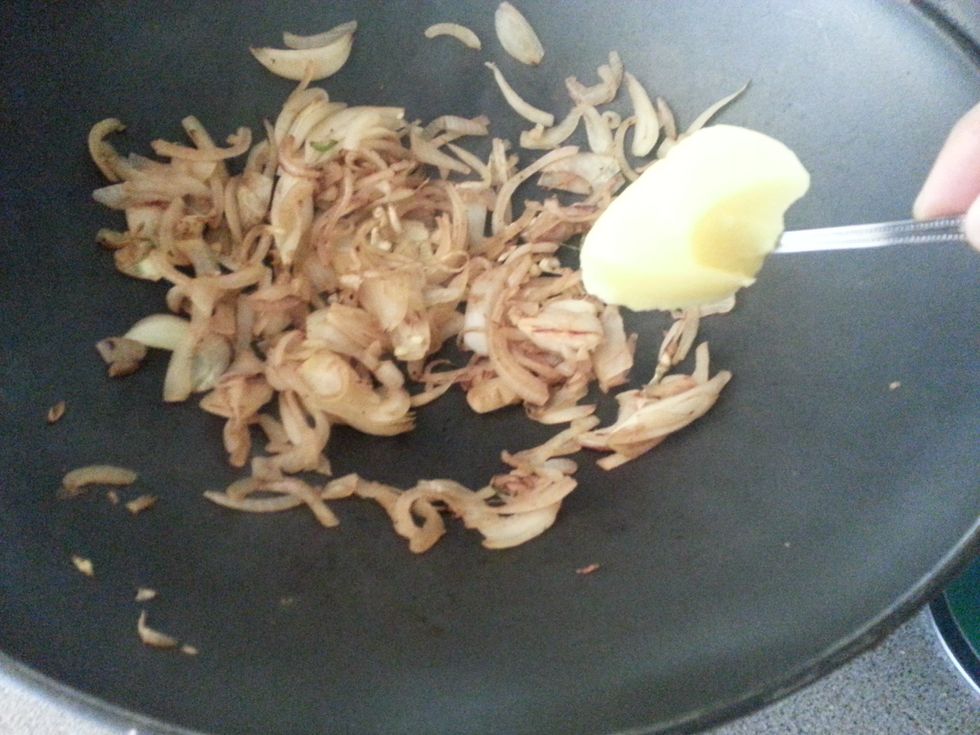 Once the onion has colored slightly add ghee. Cook for a minute before adding panch poran. Cook for a further 10 minutes till onion is golden brown.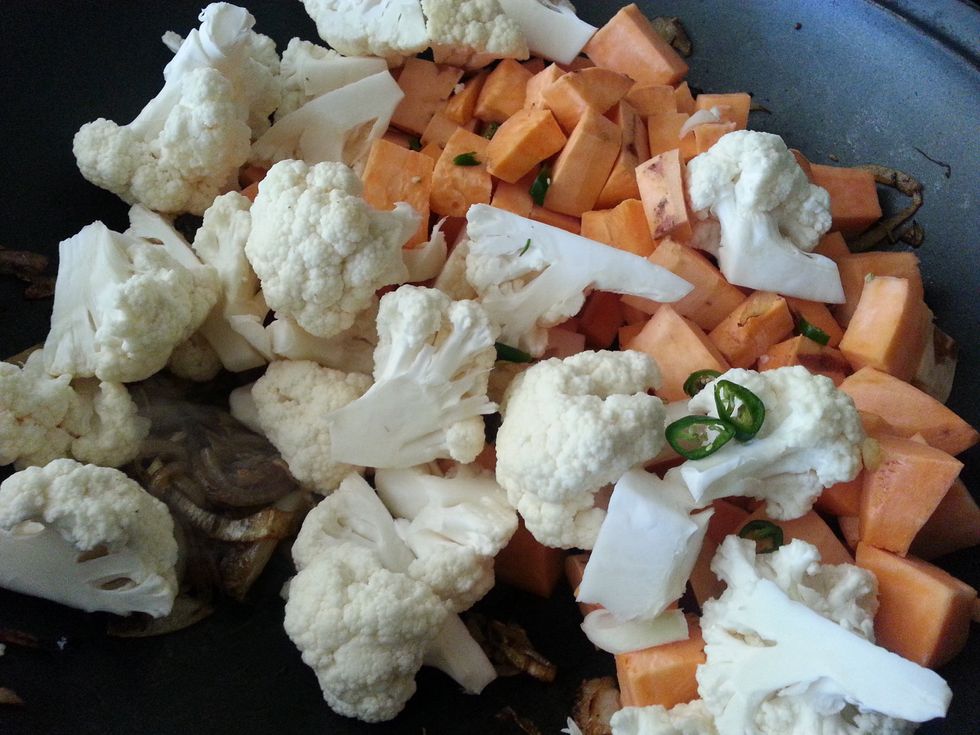 Add cauliflower, sweet potato and chillies. Cook stirring frequently for 3 minutes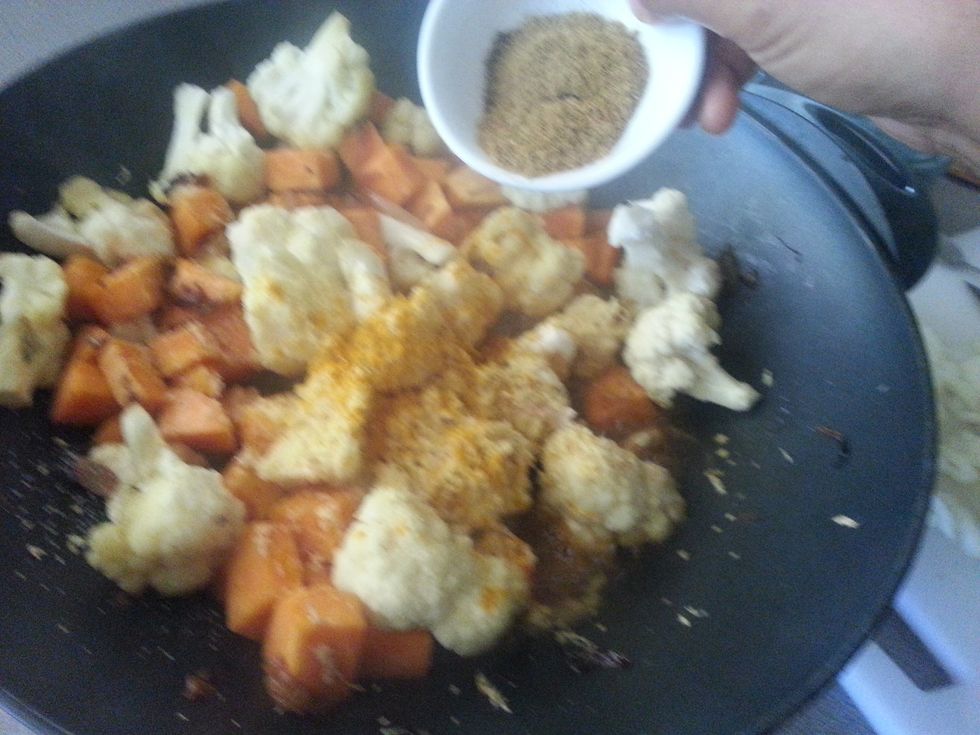 Stir in the ginger puree, paprika, cumin, turmeric and ground chilli. Cook while stirring continuously for 3 minutes.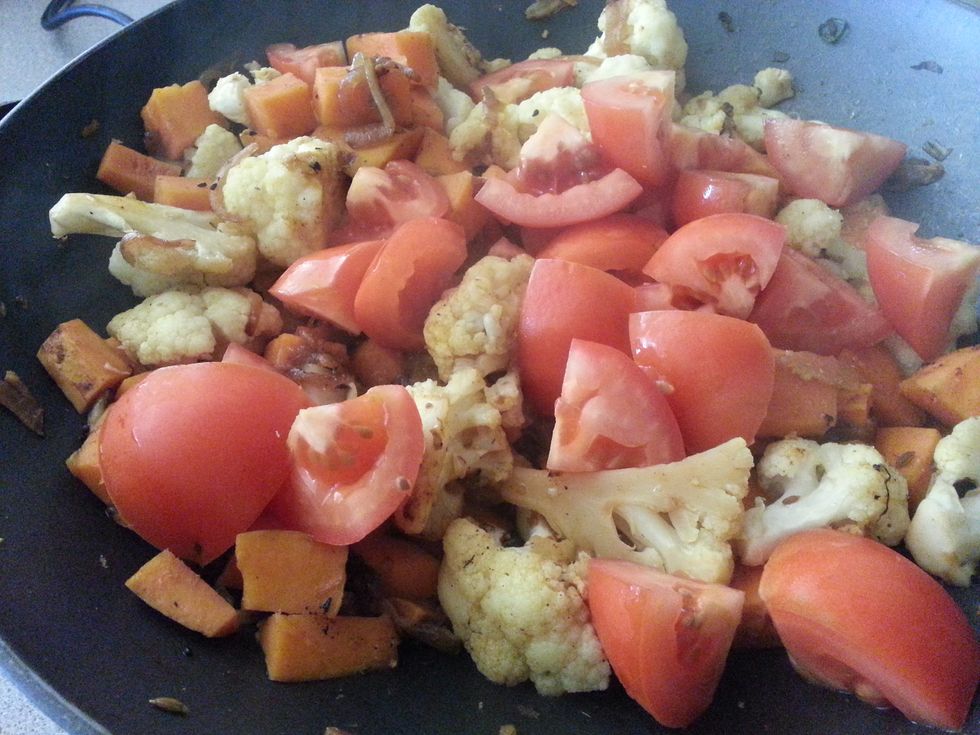 Add tomatoes and peas.
Stir in yoghurt/ sour cream and stock. Season with salt & sugar to taste. Simmer for 20 minutes or until vegetable is tender.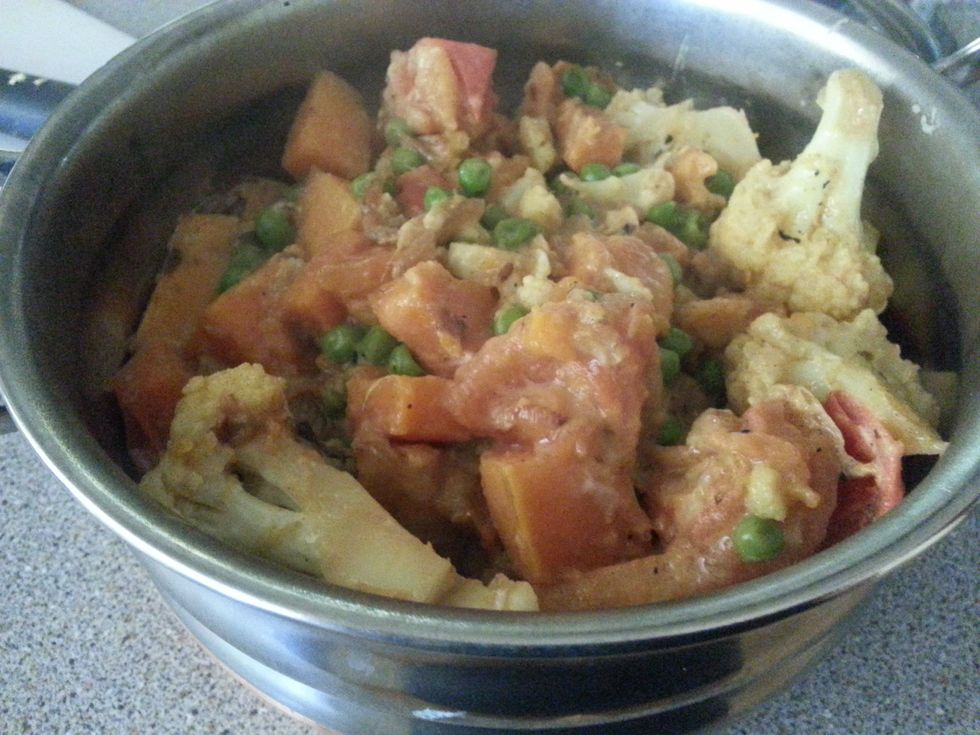 Remove from flame, sprinkle with garam masala.
Transfer to a warm serving dish. Garnish with coriander and serve immediately.
4.0Tbsp Ghee/ Vegetable Oil
2.0 Onion finely sliced
1.0tsp Panch Poran
1.0 Cauliflower, broken into small florets
350.0g Sweet Potato, diced
2.0 Green Chillies, deseeded, diced
1.0tsp Ginger Puree
2.0tsp Paprika
1.5tsp Ground Cumin
1.0tsp Ground Turmeric
1/2tsp Ground Chilli
3.0 Tomatoes, quartered
200.0g Peas
3.0Tbsp Greek Yoghurt/ Sour Cream
225.0ml Vegetable Stock
1.0tsp Garam Masala
Salt & Sugar to taste
Coriander Sprig for Garnish (optional)