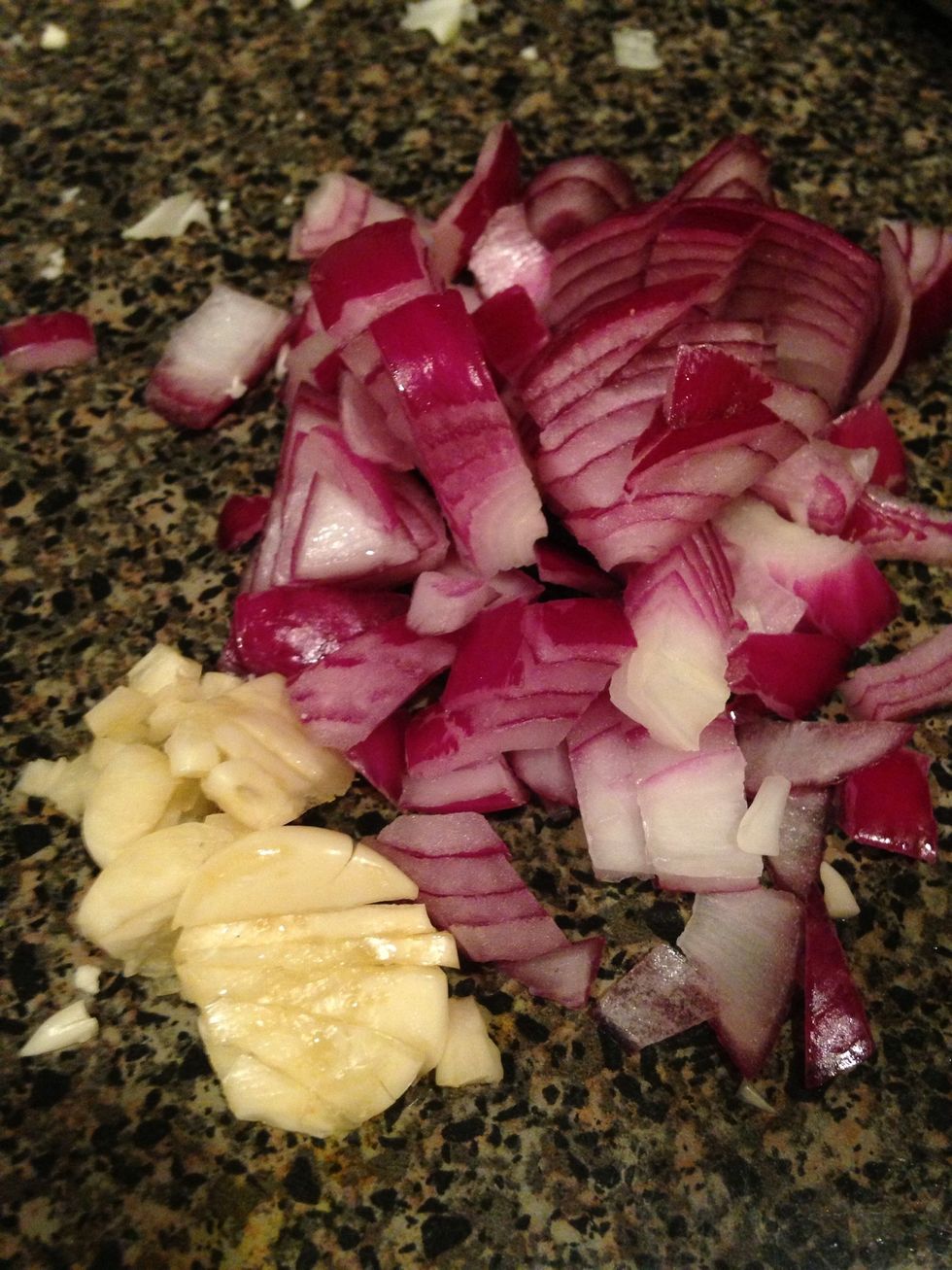 Start by rough chopping up the onion and garlic. Tip: Allowing your garlic to sit out 10 minutes before cooking helps its nutritional properties to increase, so I always chop it up first.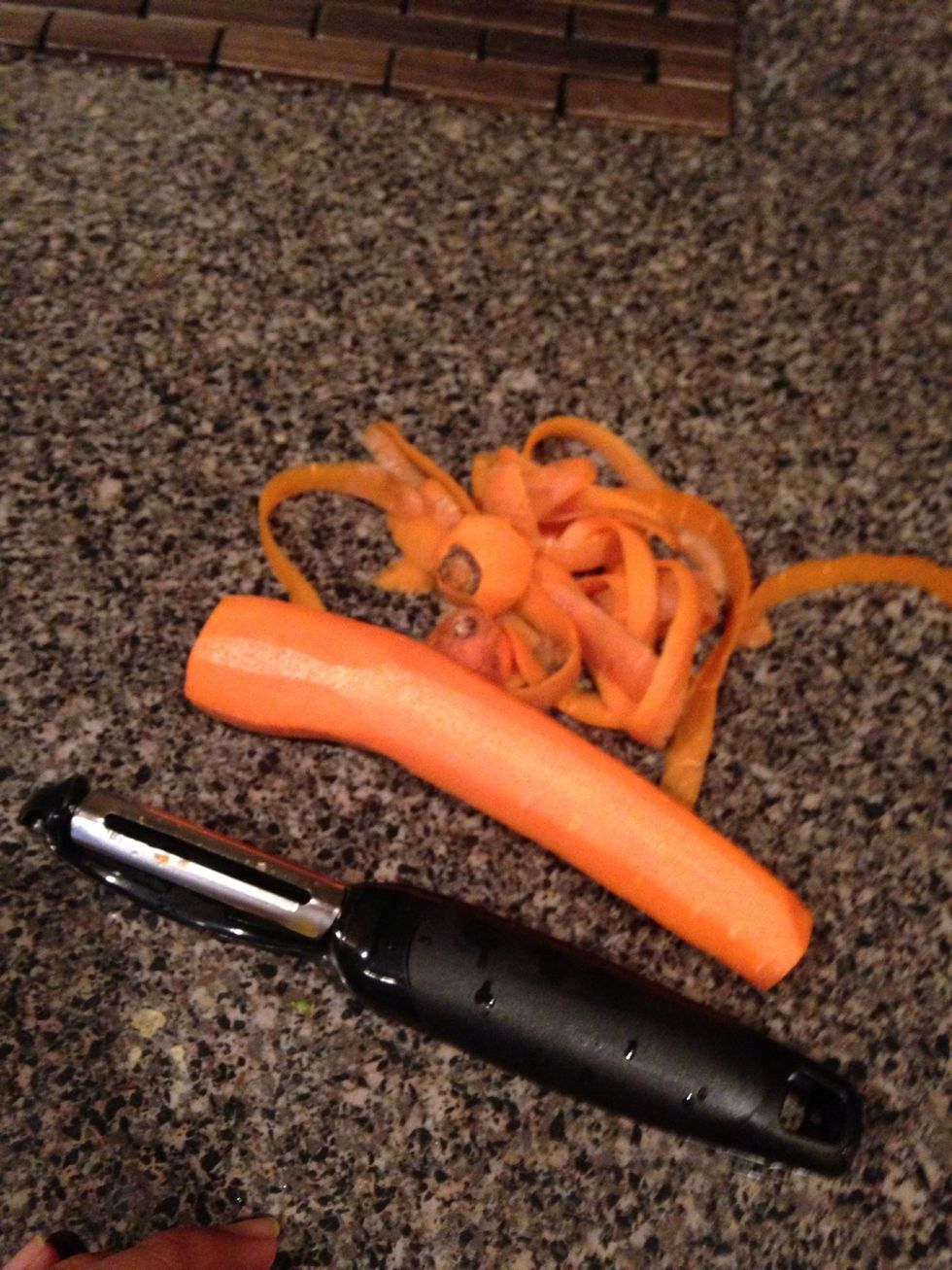 Peel and roughly chop your carrot. Tip: Since this carrot isn't organic, I peeled off the top later to reduce the amount of pesticides it may have.
Grab the cauliflower and peel away its base.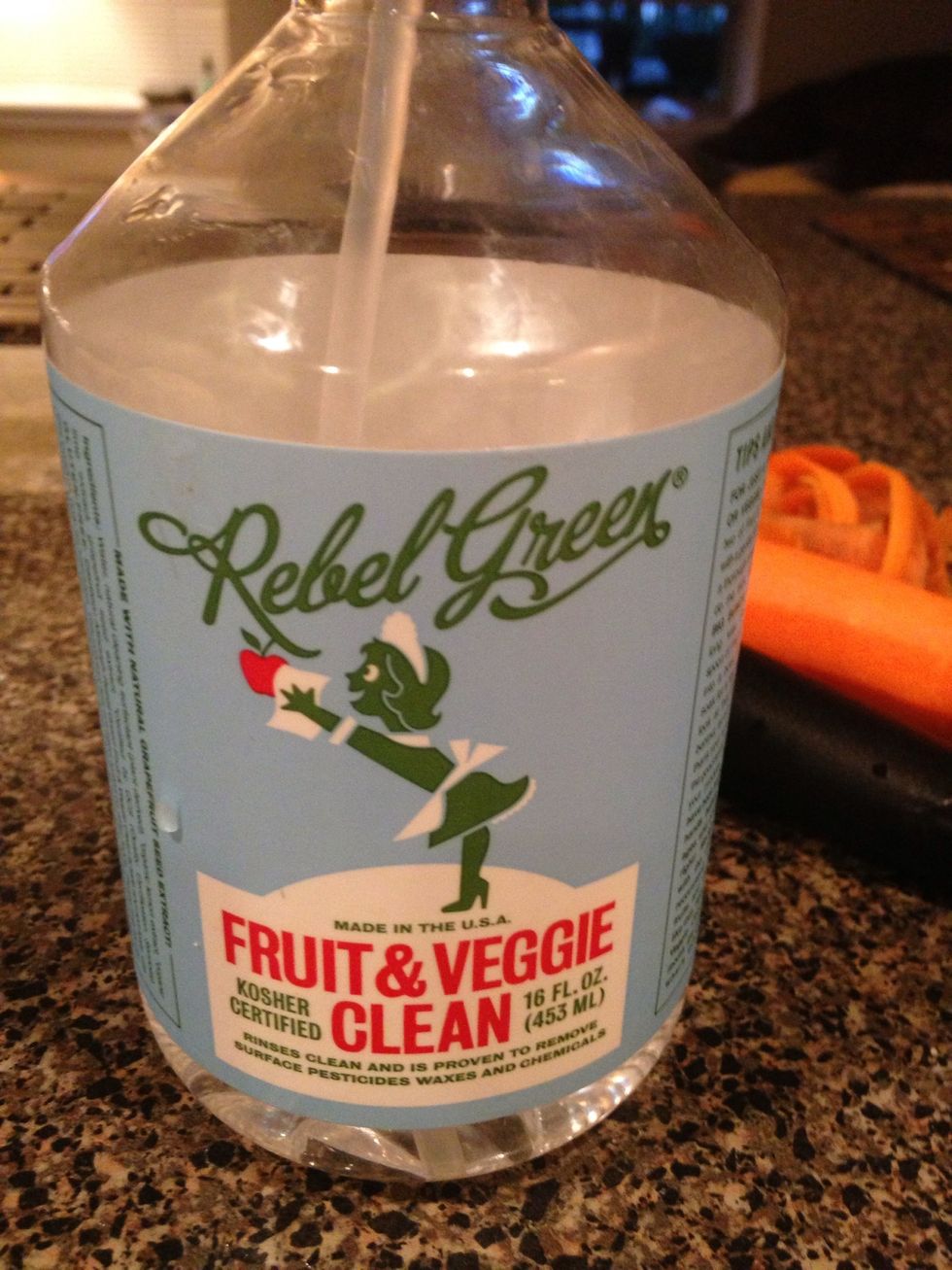 Wash your cauliflower with some fancy schmancy stuff like this, or you can just use vinegar. 😊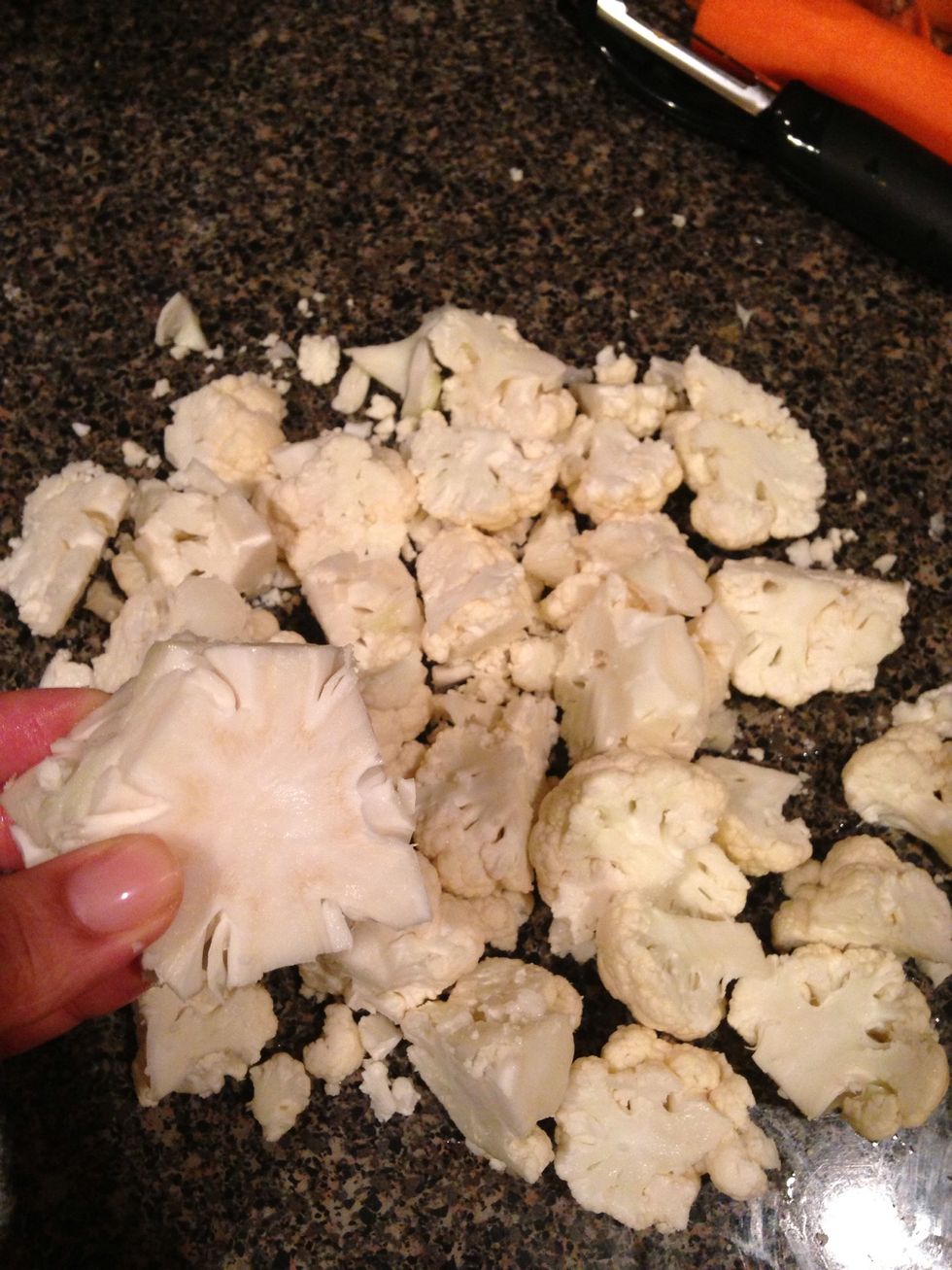 After washing, roughly chop up the cauliflower and remove the tough vein in the center.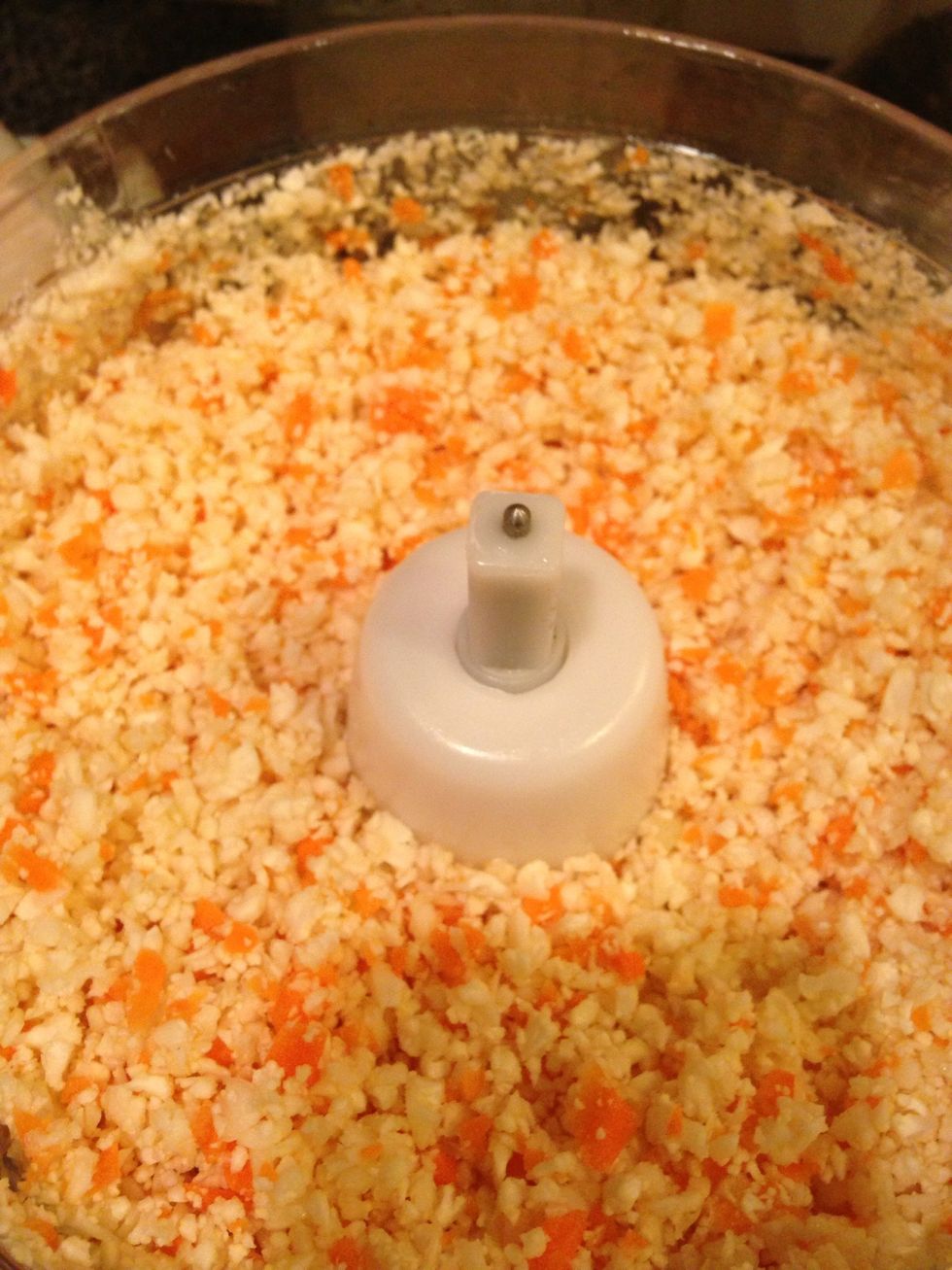 Toss the cauliflower and chopped carrot pieces into your food processor or blender and pulse until it looks something like rice.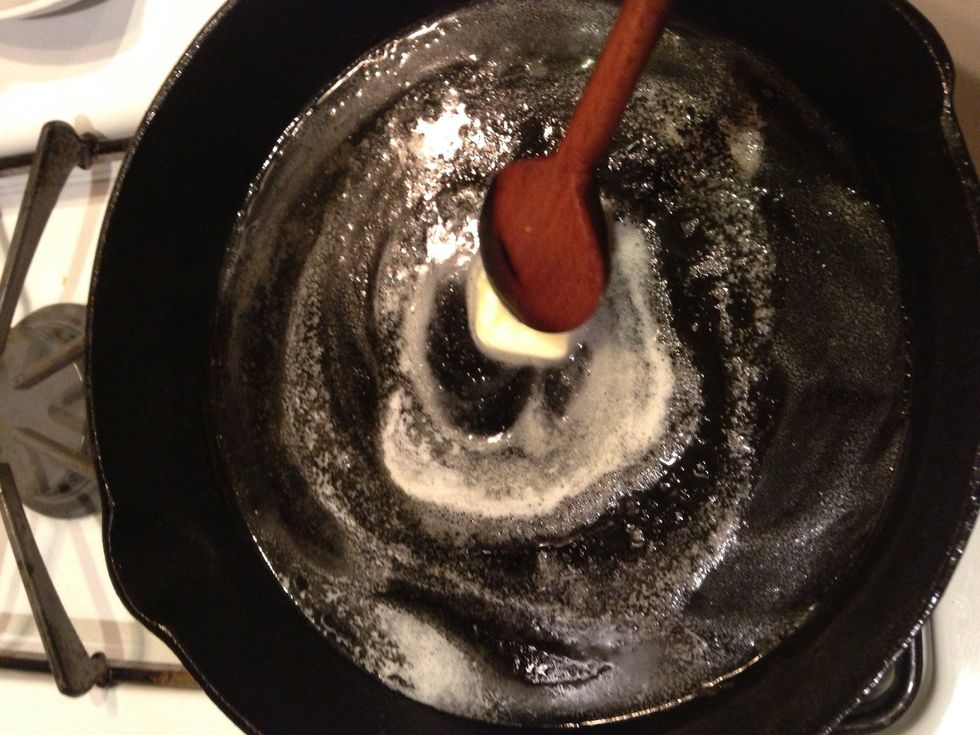 Turn your skillet on med-high heat and melt the butter. To make this healthier, use a coconut or safflower oil. I ran out of both, so I used what I had.
After the butter has melted, add in the onions and garlic. Sauté for 5 minutes or until onions are translucent.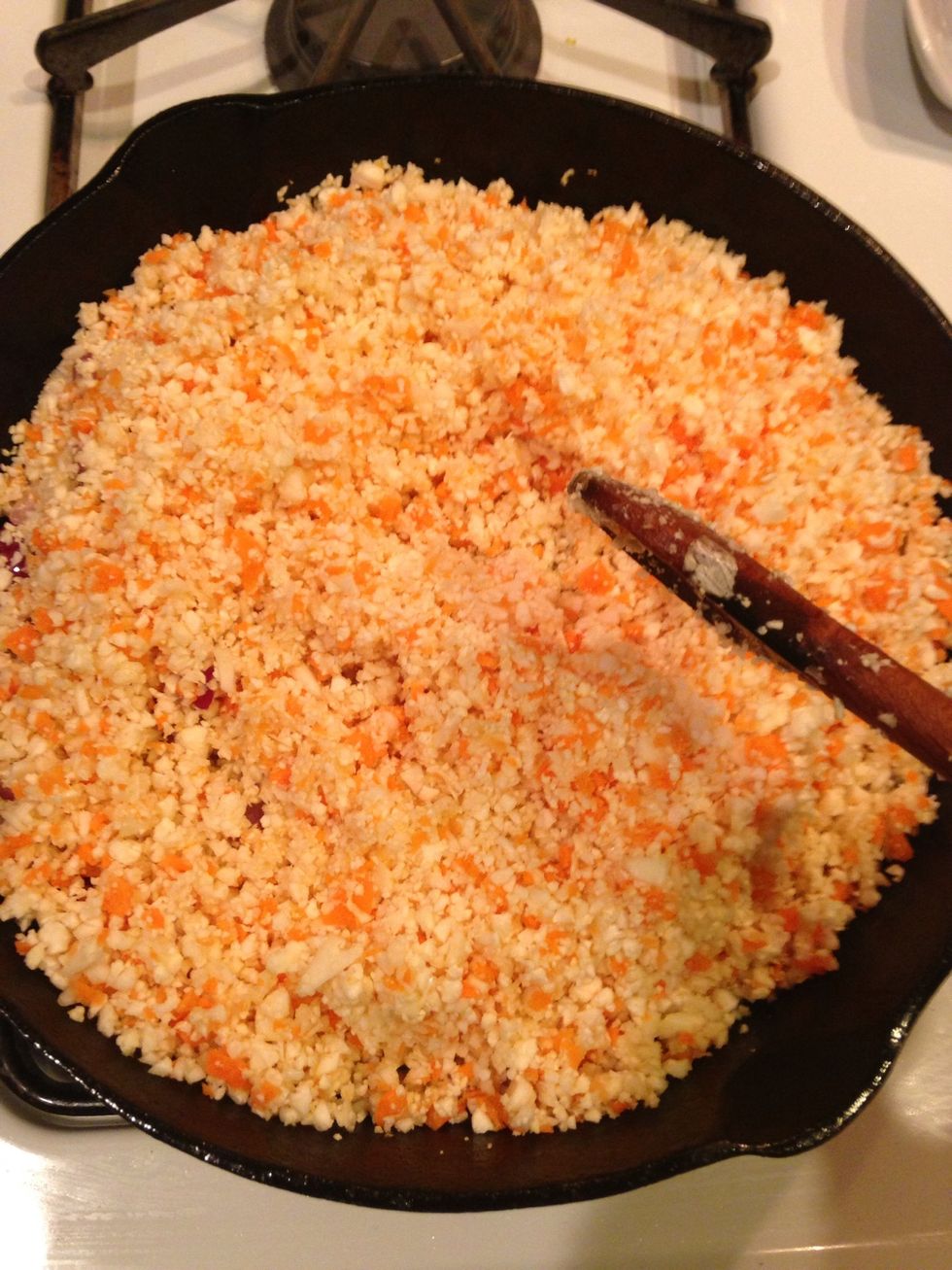 Now, stir in the "rice" and carrots until coated in the butter.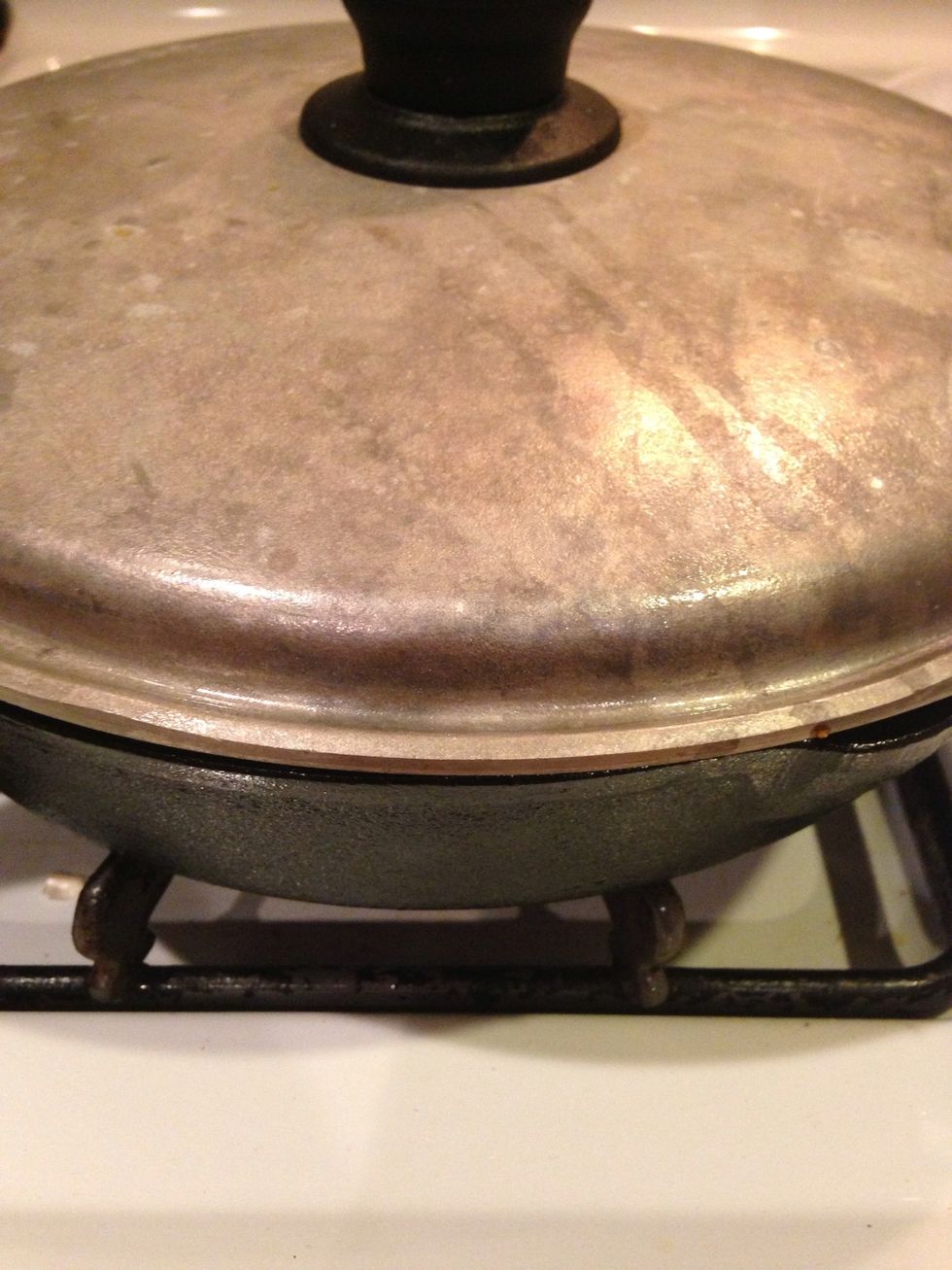 Reduce heat to medium and cover for 5 minutes.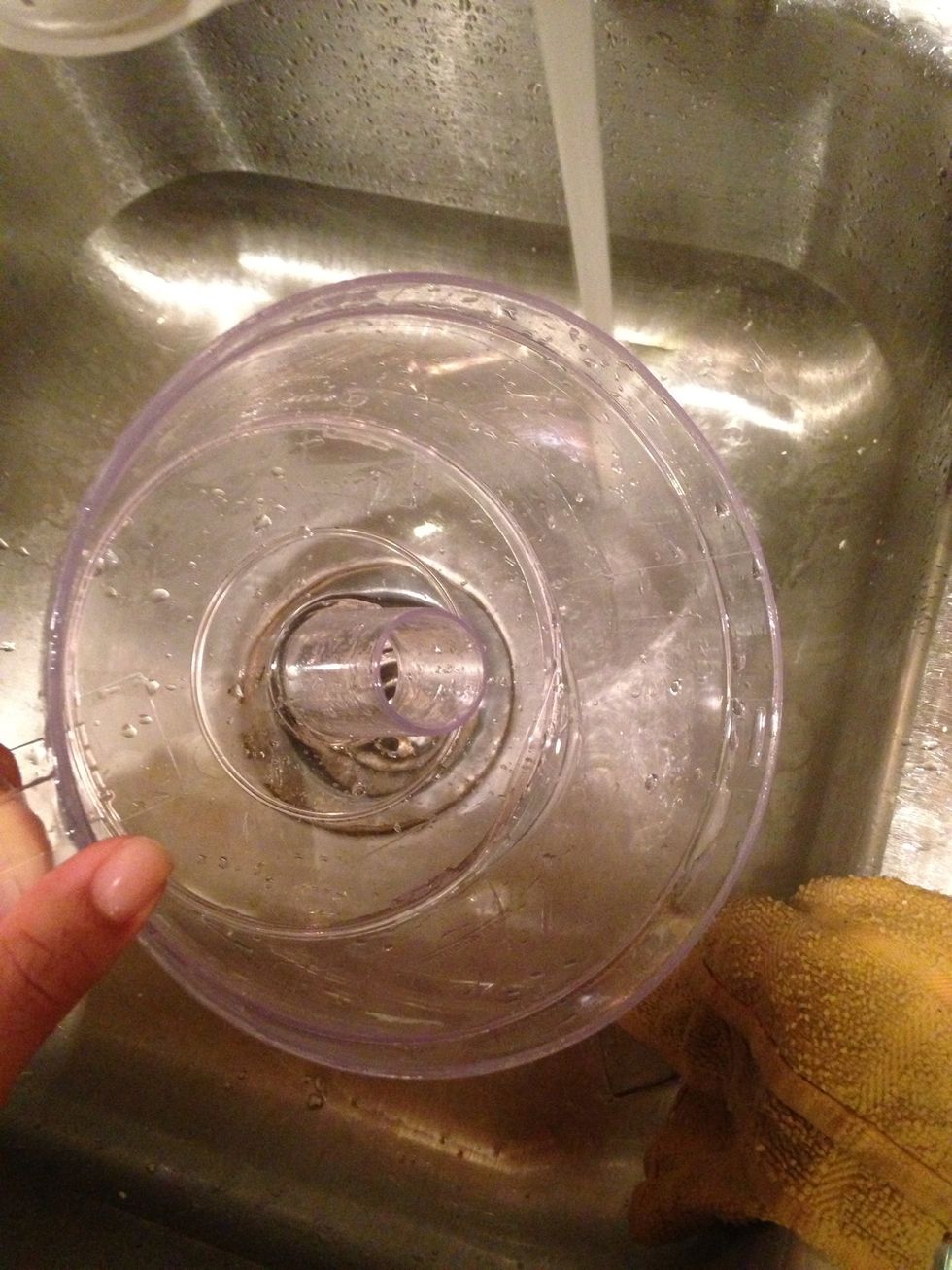 🎶 Wash your dishes whilst dancing and waiting. 🎶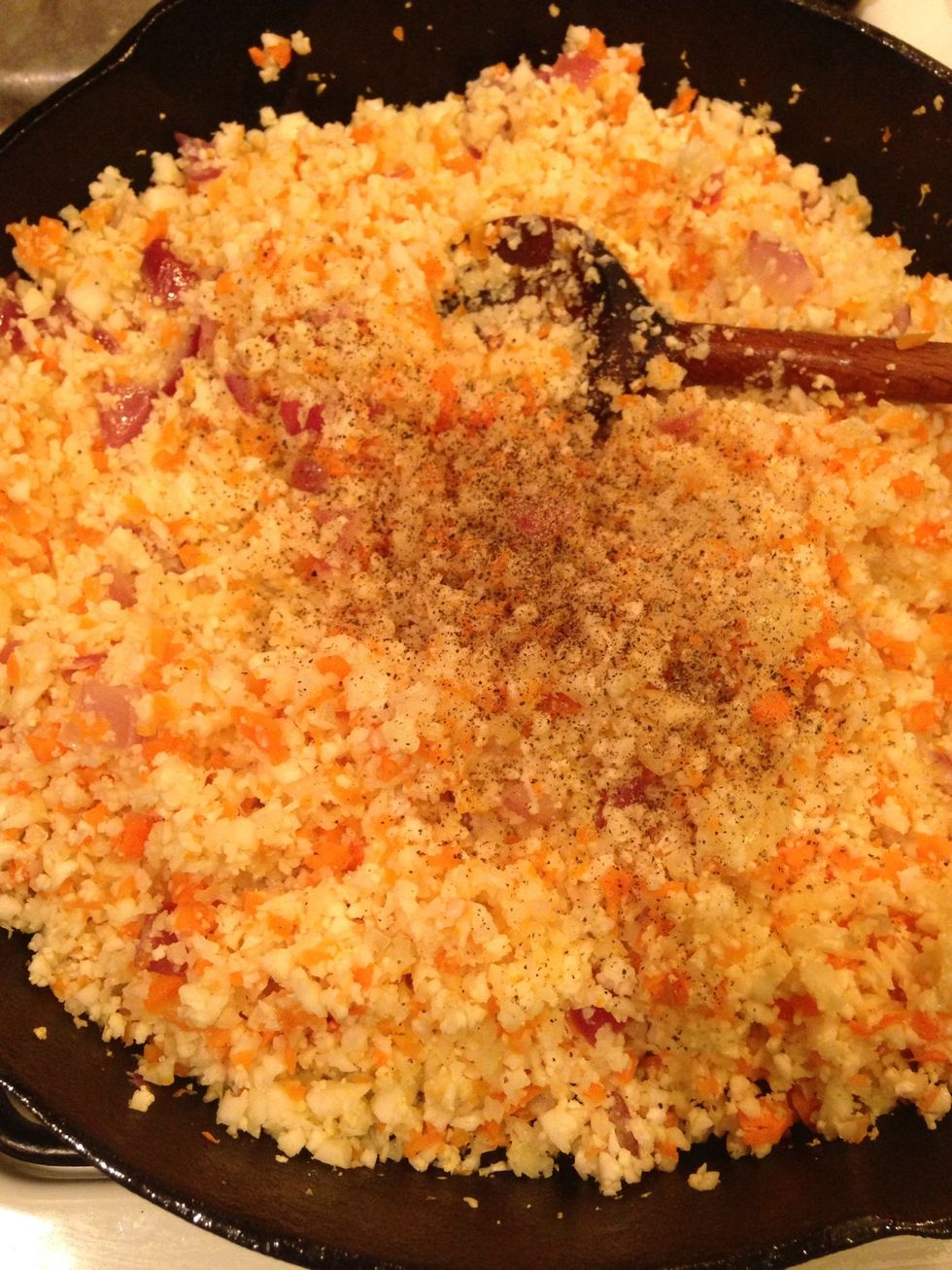 After five minutes, remove lid and season with sea salt and pepper to taste. Stir and cover again for another five minutes.
🎶 Resume dancing and cleaning kitchen 🎶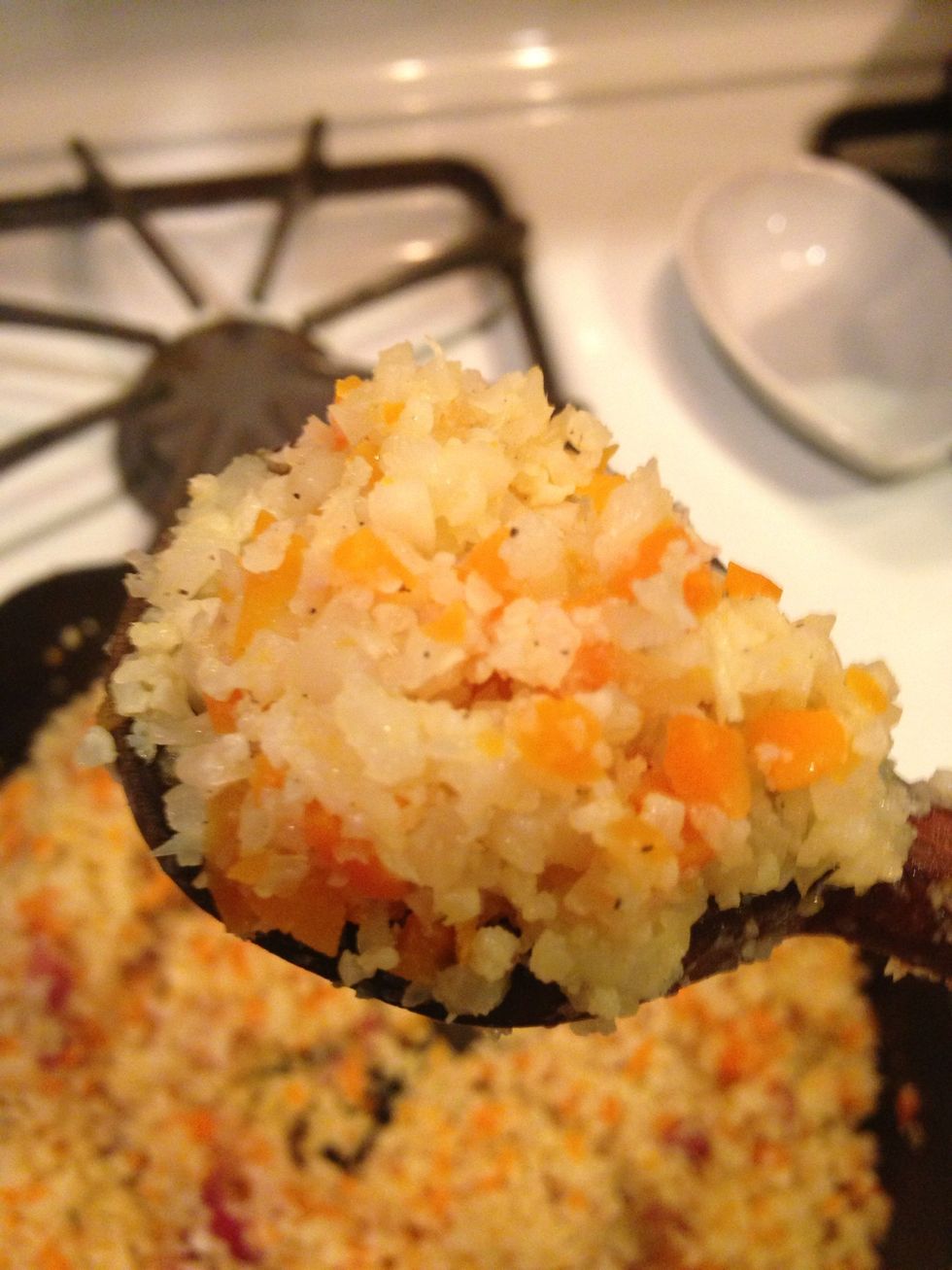 After another five minutes, VIOLA! Your cauliflower should be tender and ready to eat. If you used a large head of cauli, cover for another 3-5 minutes or until tender.
Pat yourself in the back for making an awesome dish PLUS picking up your kitchen at the same damn time! You can use this as a side or eat solo.
Thanks so much for swangin' through! Enjoy! ☀
1 head of cauliflower
1 carrot (optional)
1/4 onion, any kind
3 cloves garlic
1 TBSP butter
Sea salt and black pepper to taste