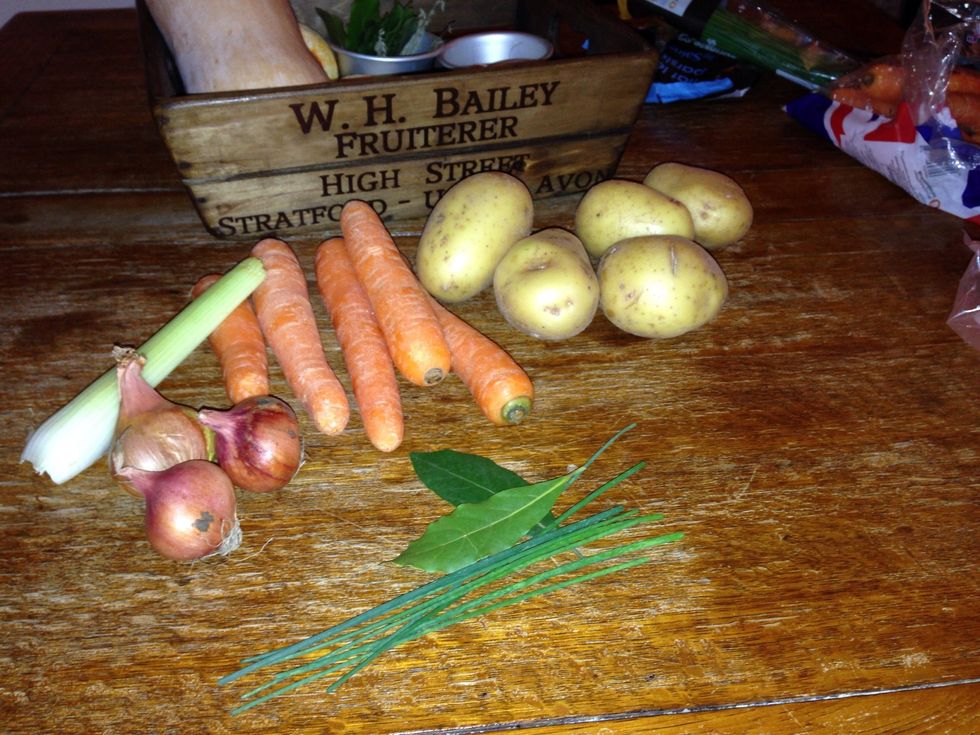 These are the ingredients more or less
Start by peeling the carrots and potatoes as it takes some time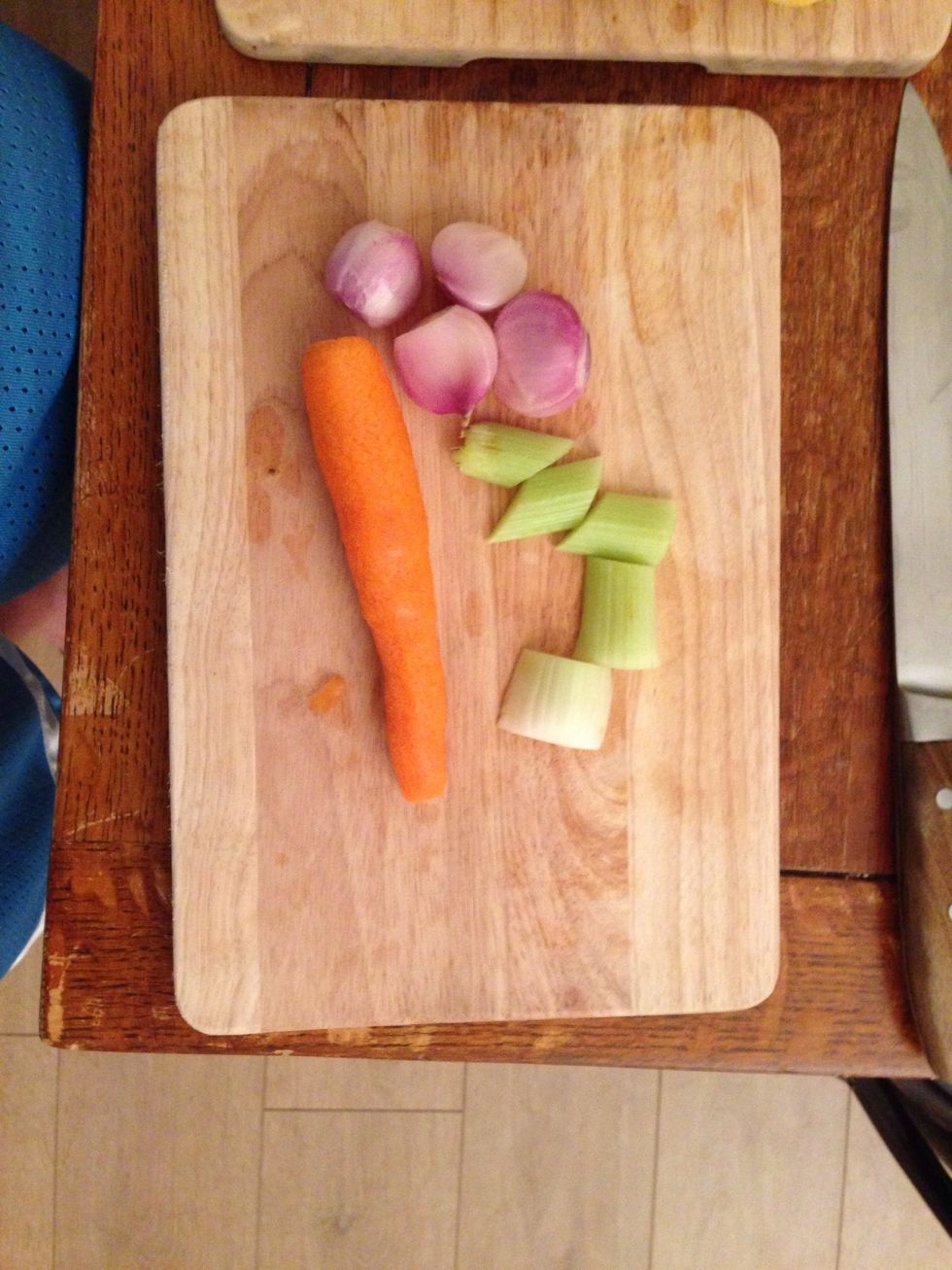 Take one carrot, the celery and 2/3 of the shallots and chop them really finely
Put them in a pot over high heat with a cup of water and two tablespoons of olive oil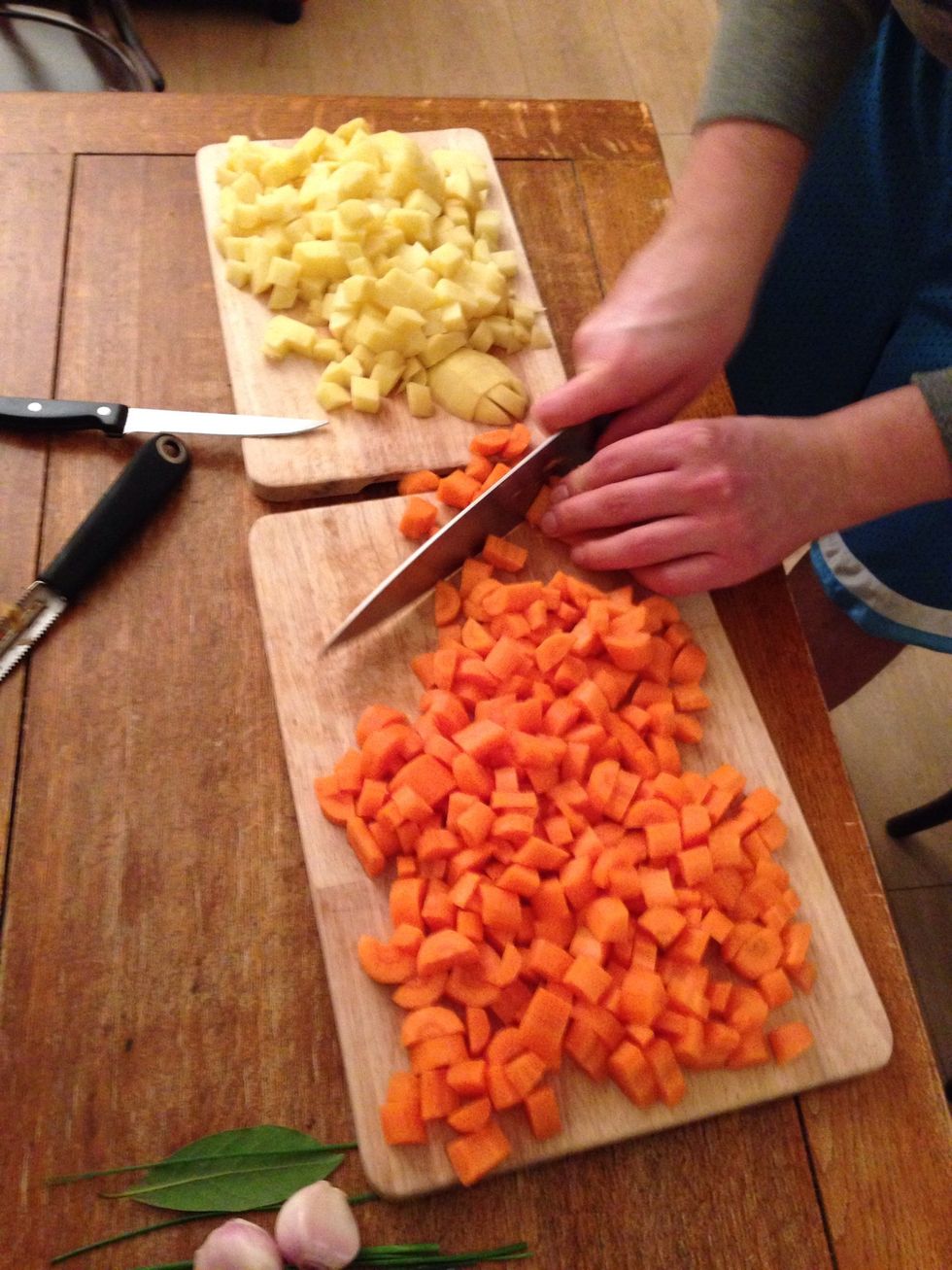 Then go ahead and chop carrots and potatoes, make them all the same size so that they will cook evenly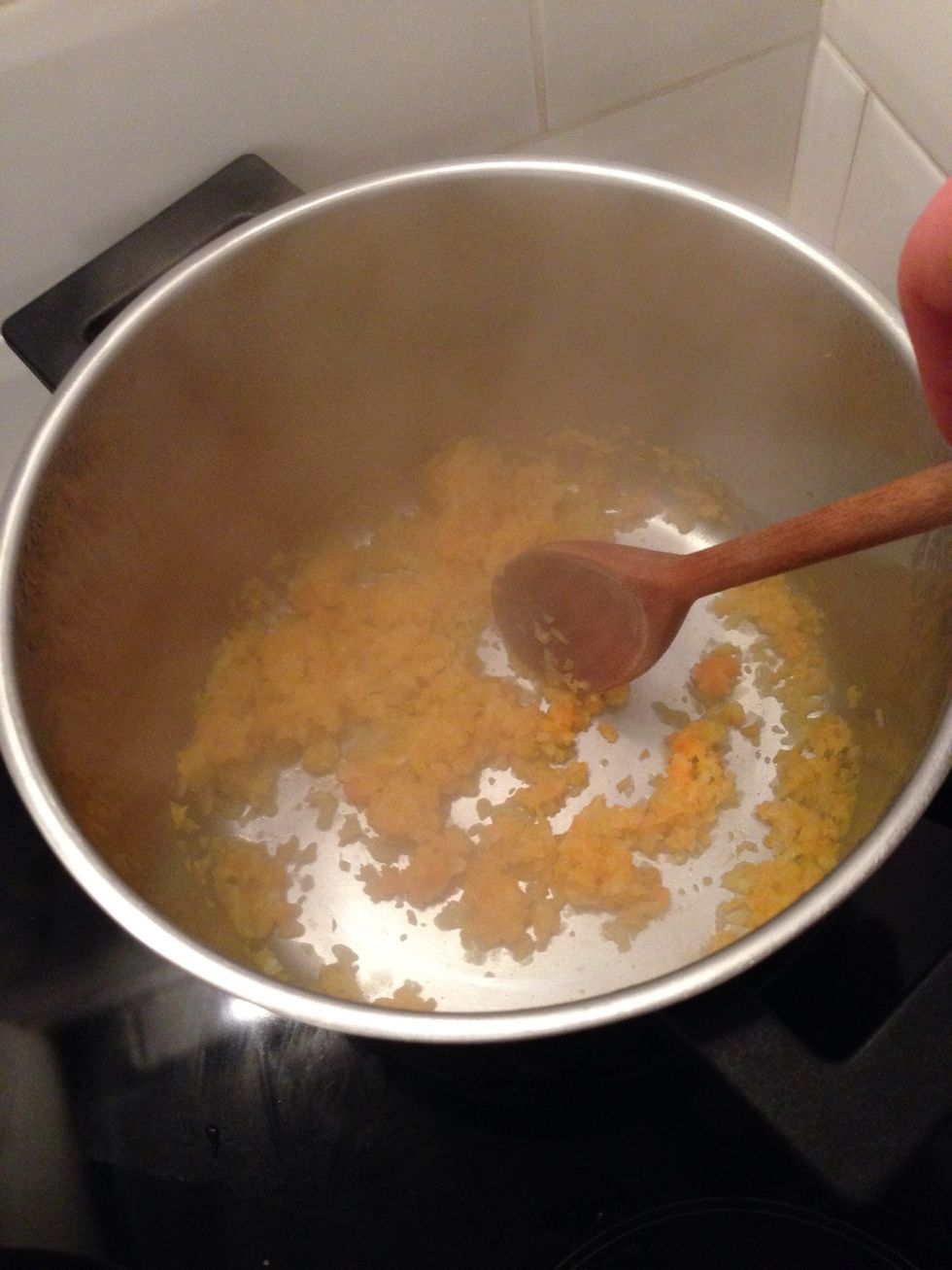 Lower the heat as the water evaporates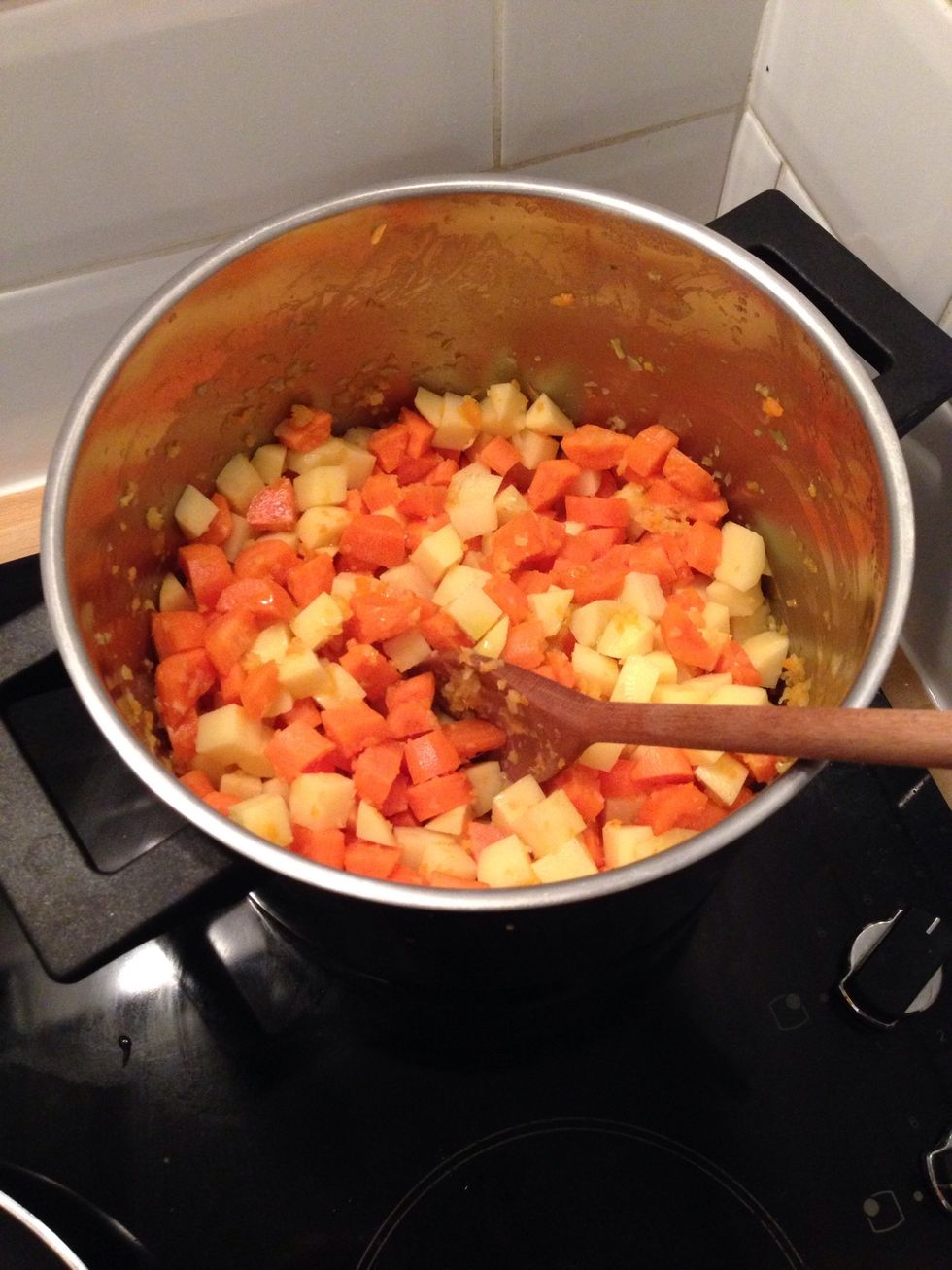 Then add all the carrots and potatoes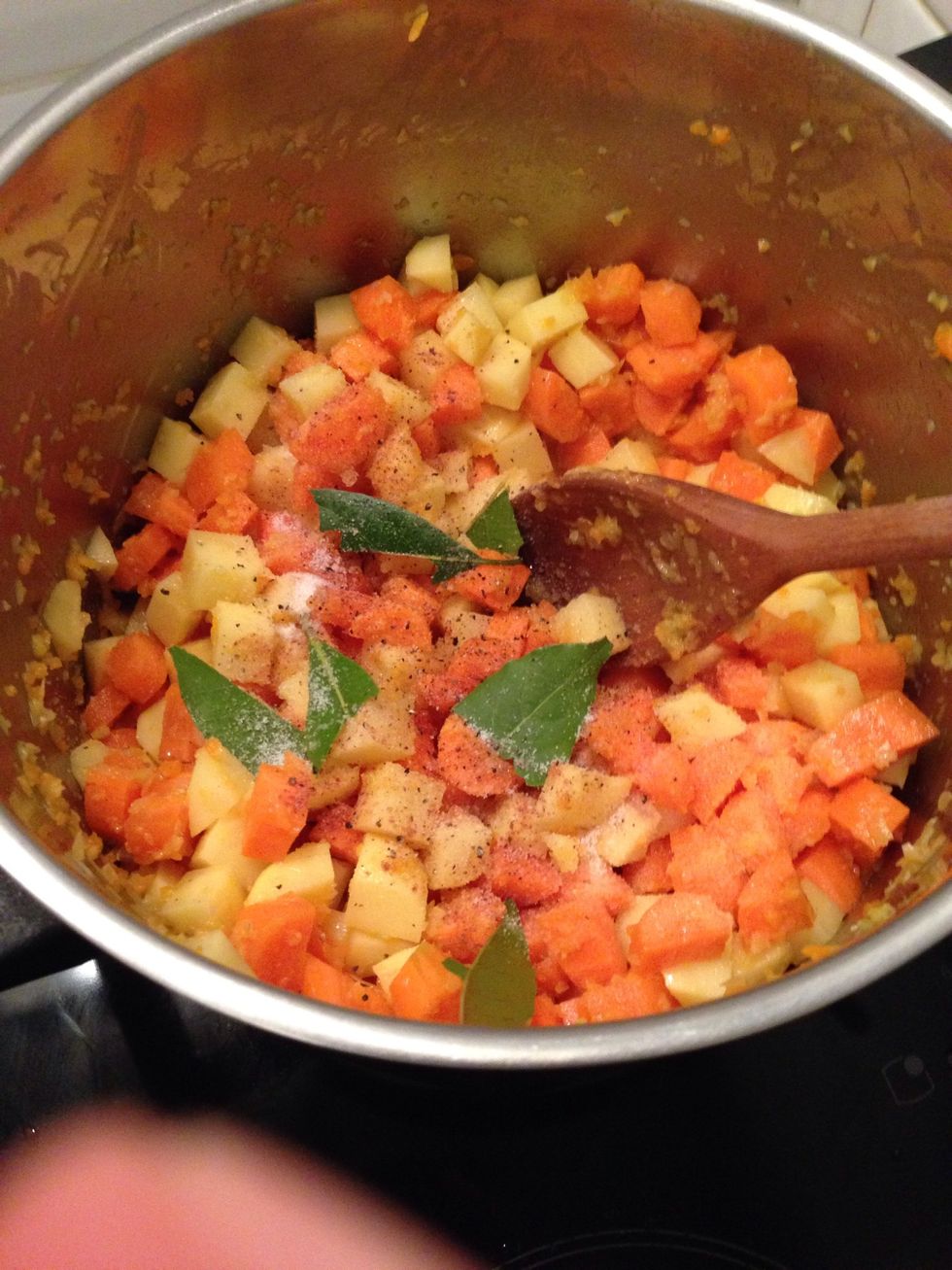 Stir and add bay leaves, cinnamon, salt and pepper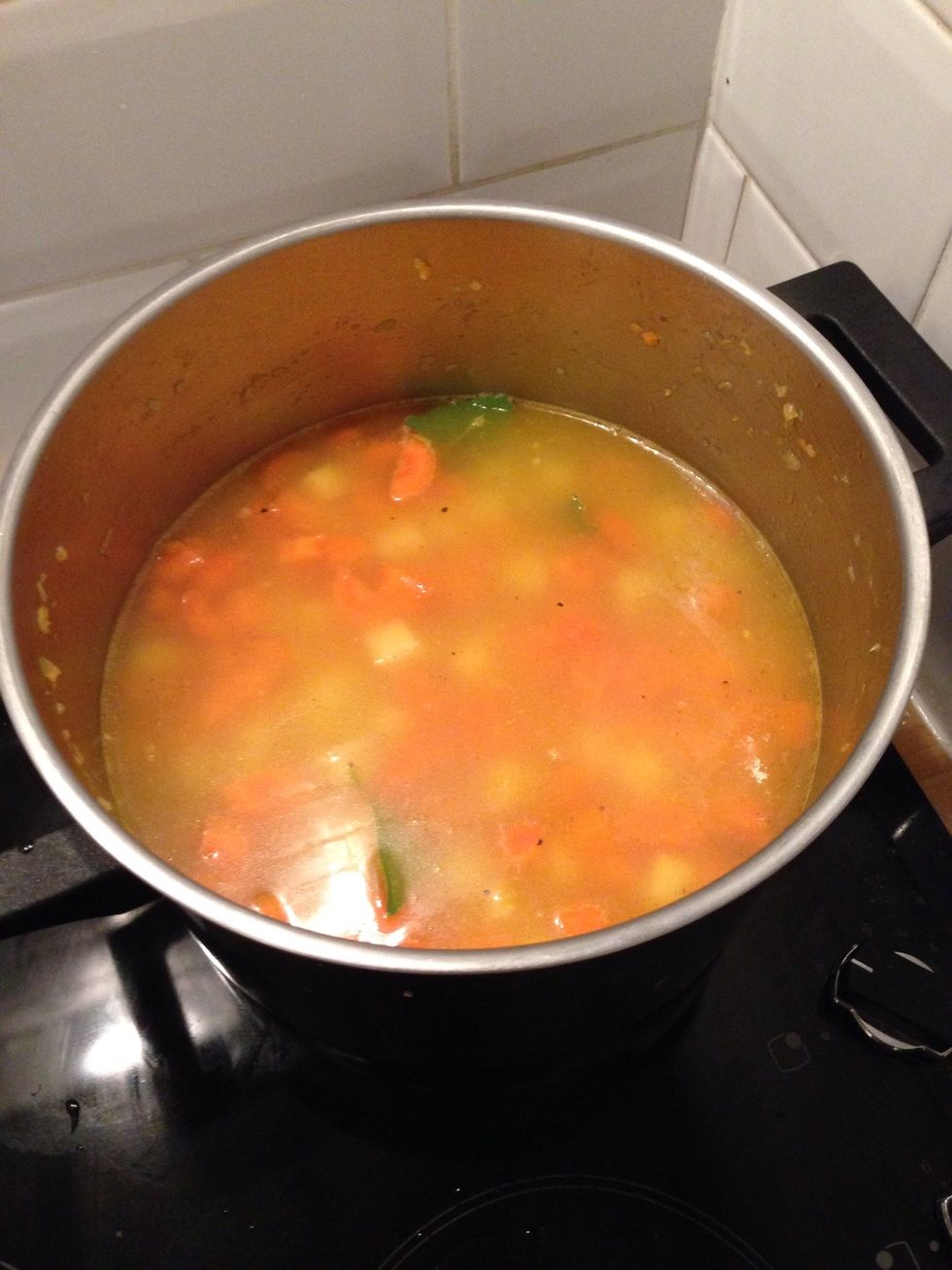 Keep stirring for few minutes and then cover with boiling water. Close the pot with a lid, and bring to boil, the lower the heat and keep boiling slowly.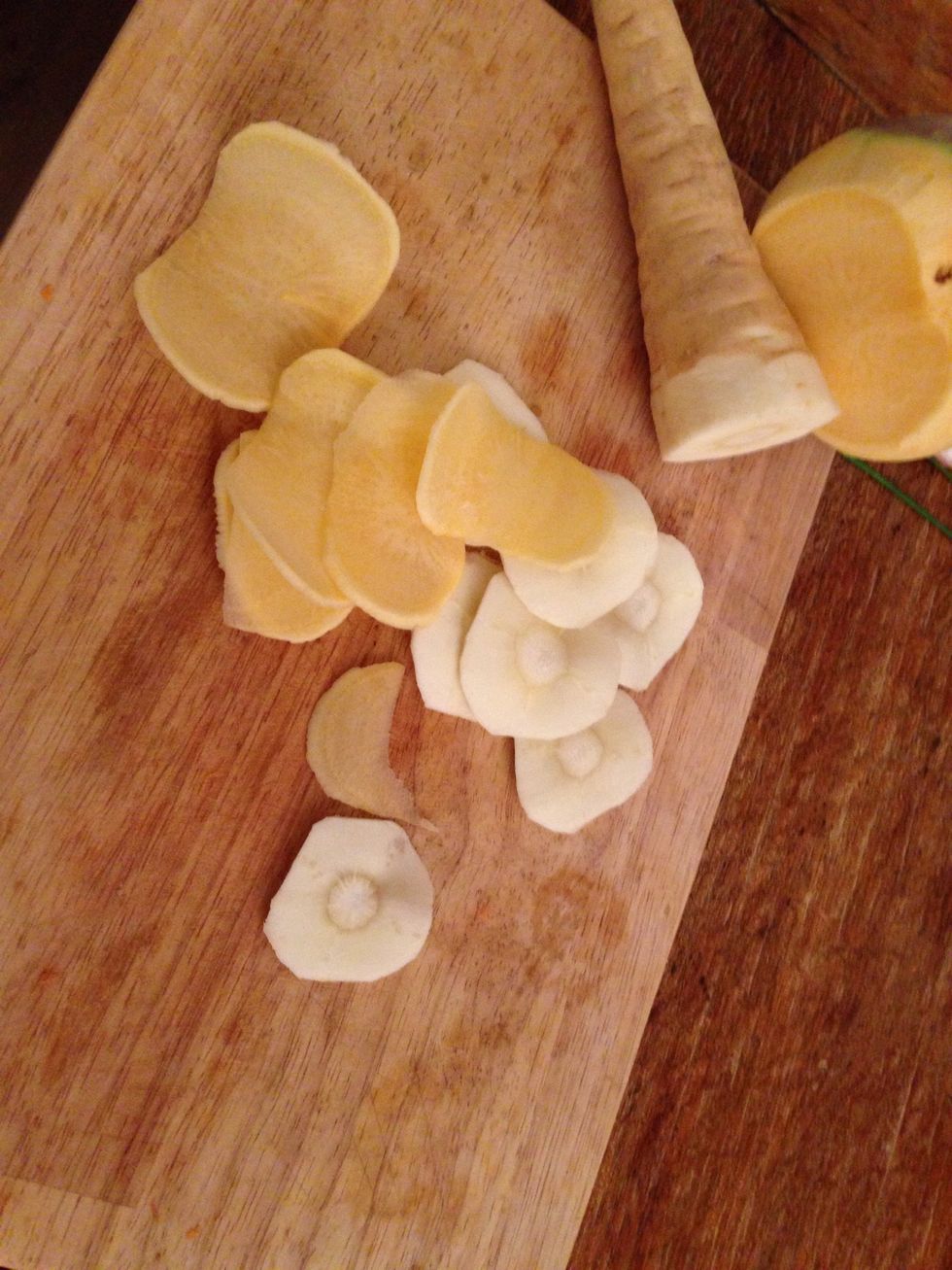 In the meantime take care of the garnishing. Slice the parsnip and turnip as thin as possible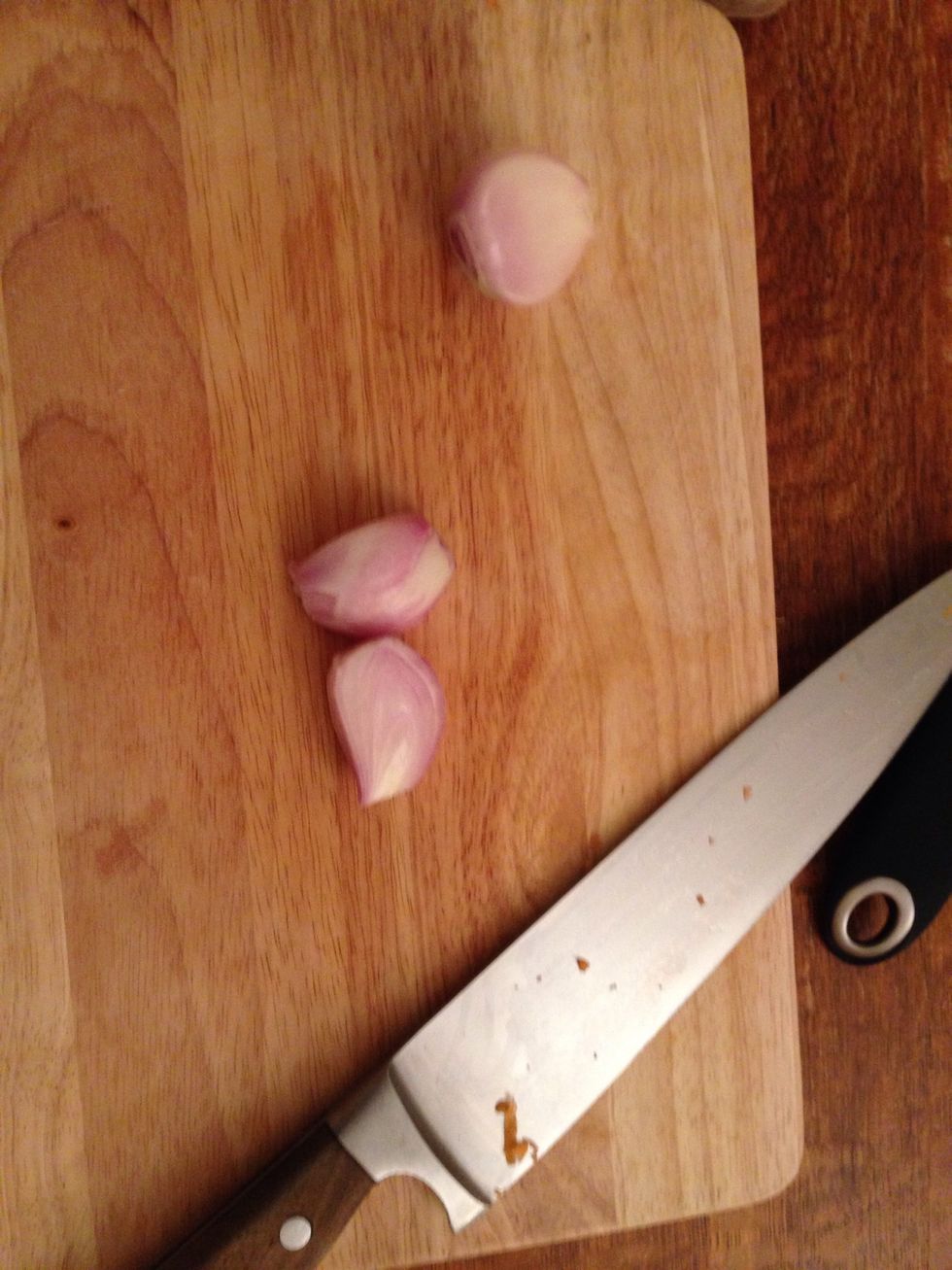 Cut the remaining shallots in halves..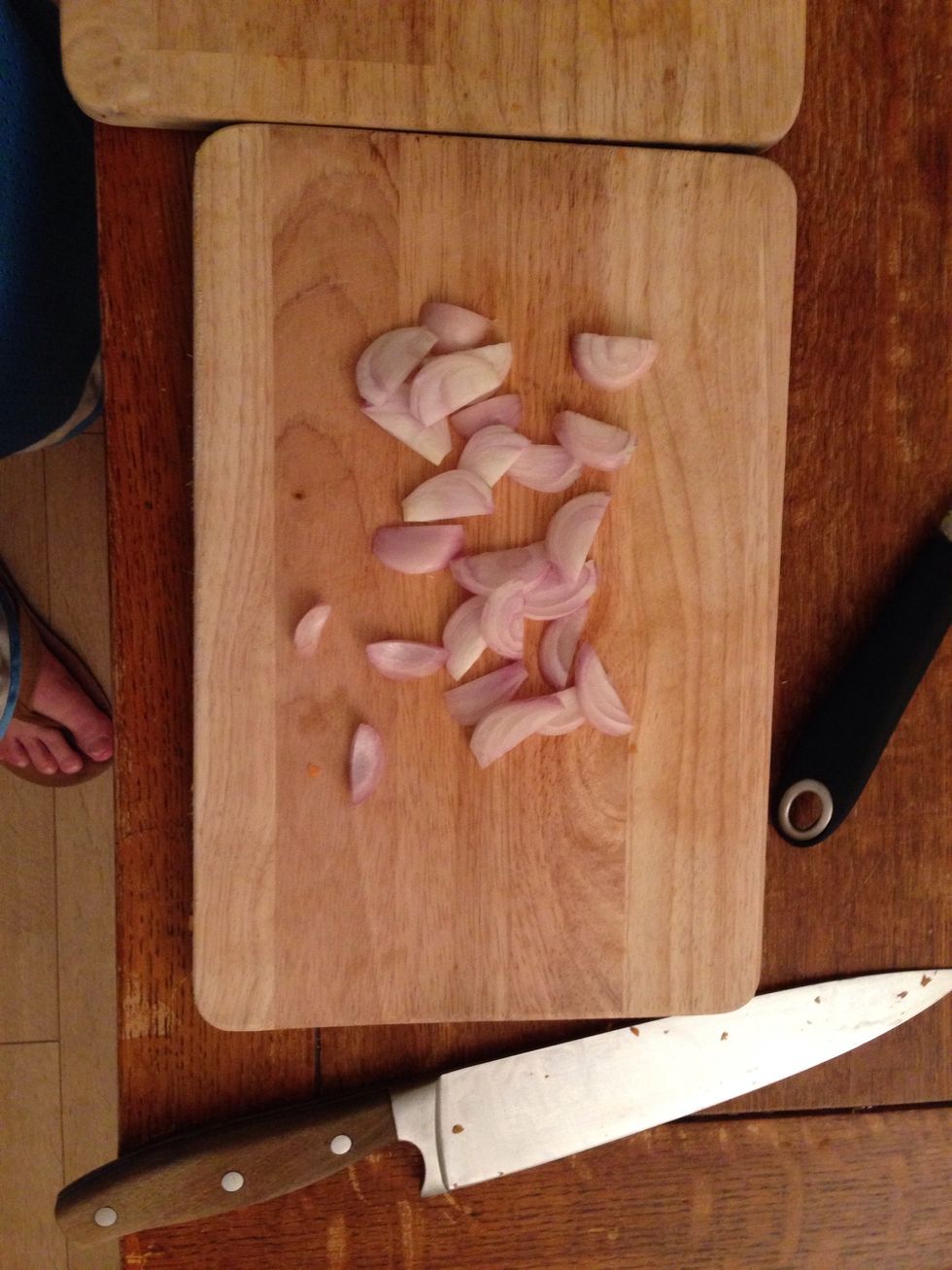 ...and then in thin slices.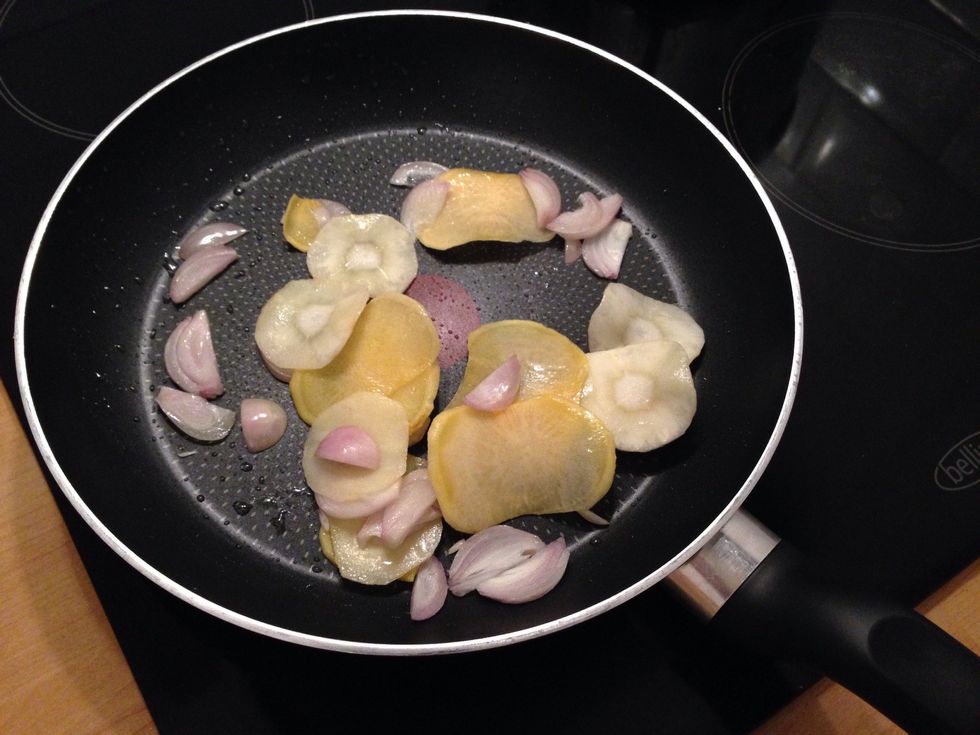 Heat a teaspoon of vegetable oil in a pan and throw in the parsnip, turnip and shallots.
When they start browning add a bit of water to lightly cook them. When the water evaporates add two tablespoons of white wine vinegar and turn on the heat to let it evaporate. Turn off when dry
Add the parsley (or coriander) to the soup. Adjust the cinnamon, pepper and salt to taste.
Chop the chives
When the carrots and potatoes are soft and the soup is dry enough, puree it with a food processor.Serve in a bowl, garnished with the parsnip, turnip, shallots, chives (parmesan if you wish) Enjoy
0.8kg Carrots
0.4kg Potatoes
3.0 Shallots
1/2 Celery
Chives to garnish
Turnip to garnish
Parsnip to garnish
Water
Bay leaves
Parsley
Pepper
Salt
Cinnamon
White vinegar
Olive oil
Gioele Nunziatini
Italian born and raised, I moved abroad to pursue a career in engineering. Cooking is what brings me back to my origins, to the flavors of my parents' farm.