Part 1 for tamales, you can make it 1 day in advance.
14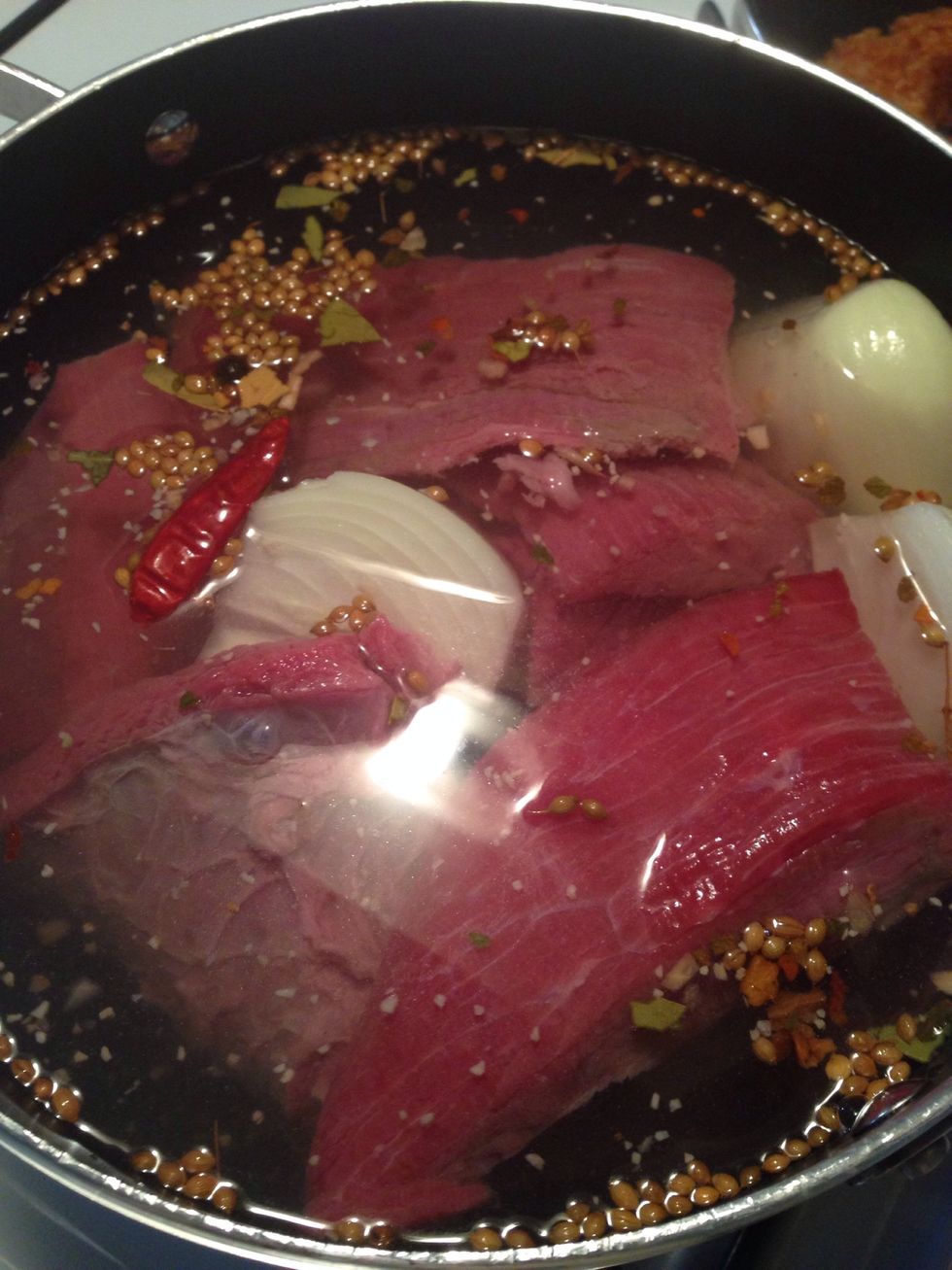 In a pot, boil beef shoulder with japonese chili, chipotle dry chili, Mexican spices, and onion. Boil it for 60-90 min until it become tender.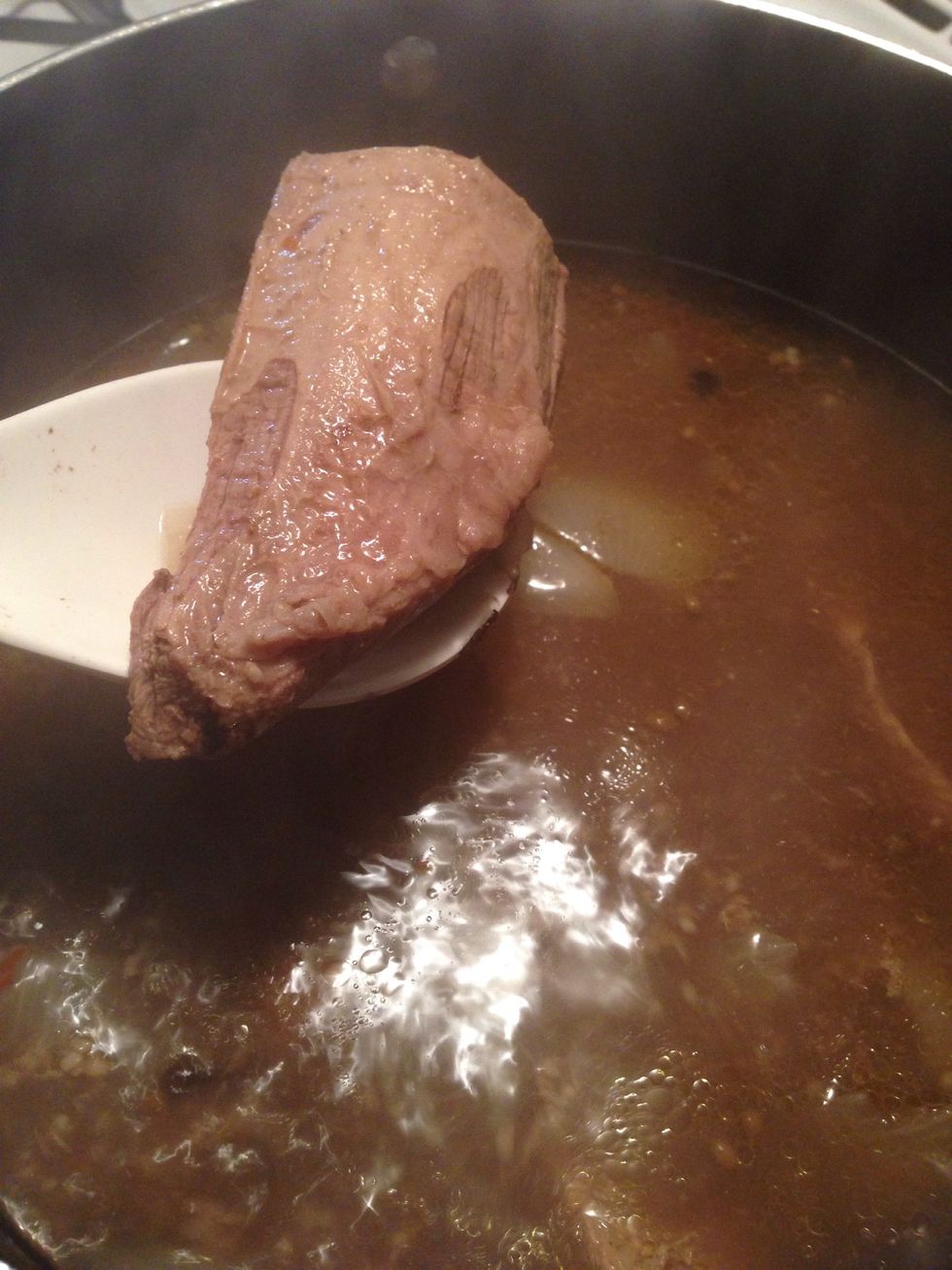 This how it will look like after more than an hour boiling. You gonna take the beef out from the water. Wait!! 😳Don't throw away the broth yet. You gonna use it for the sauce 😄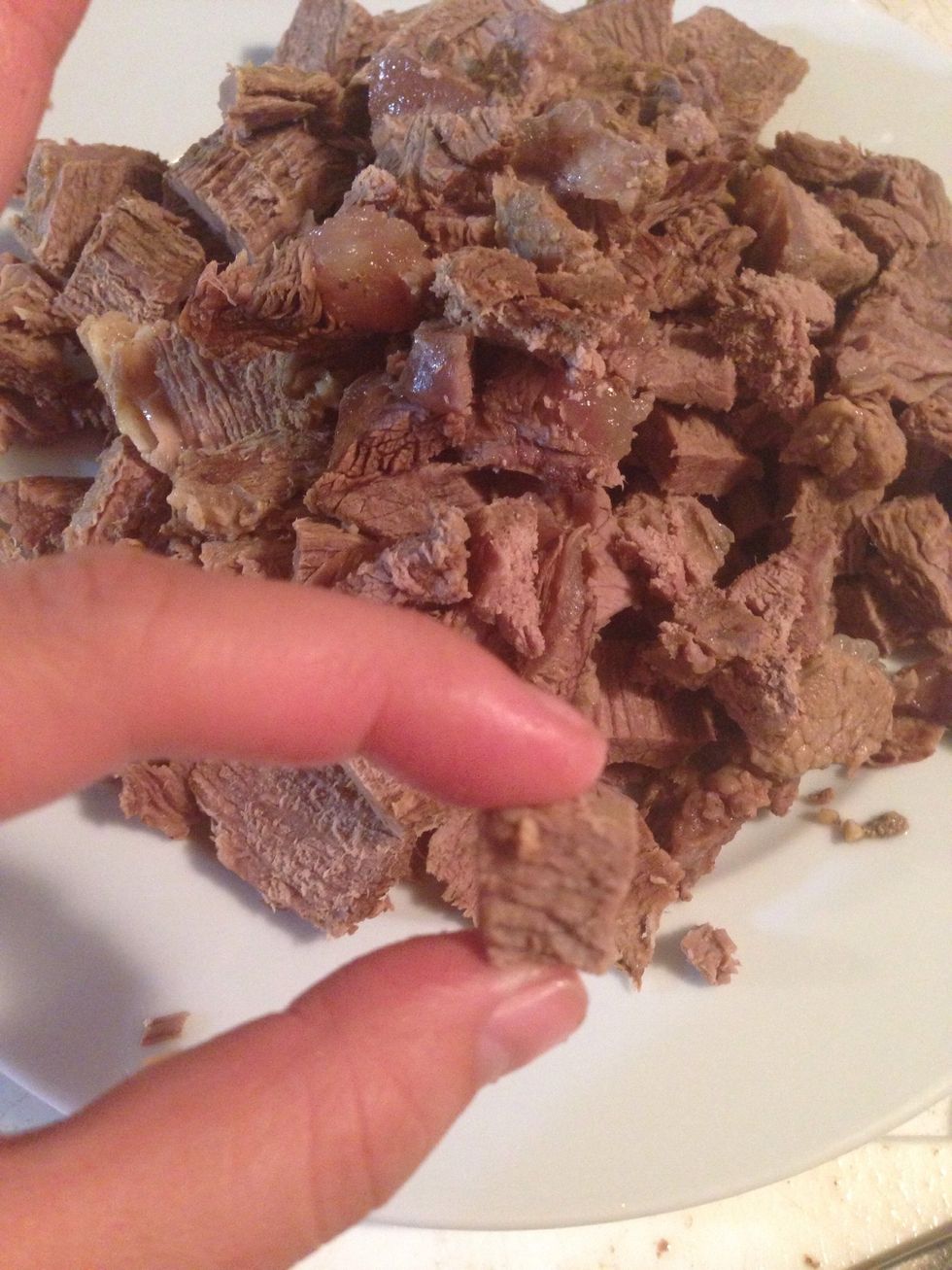 Chop it into cubed sized.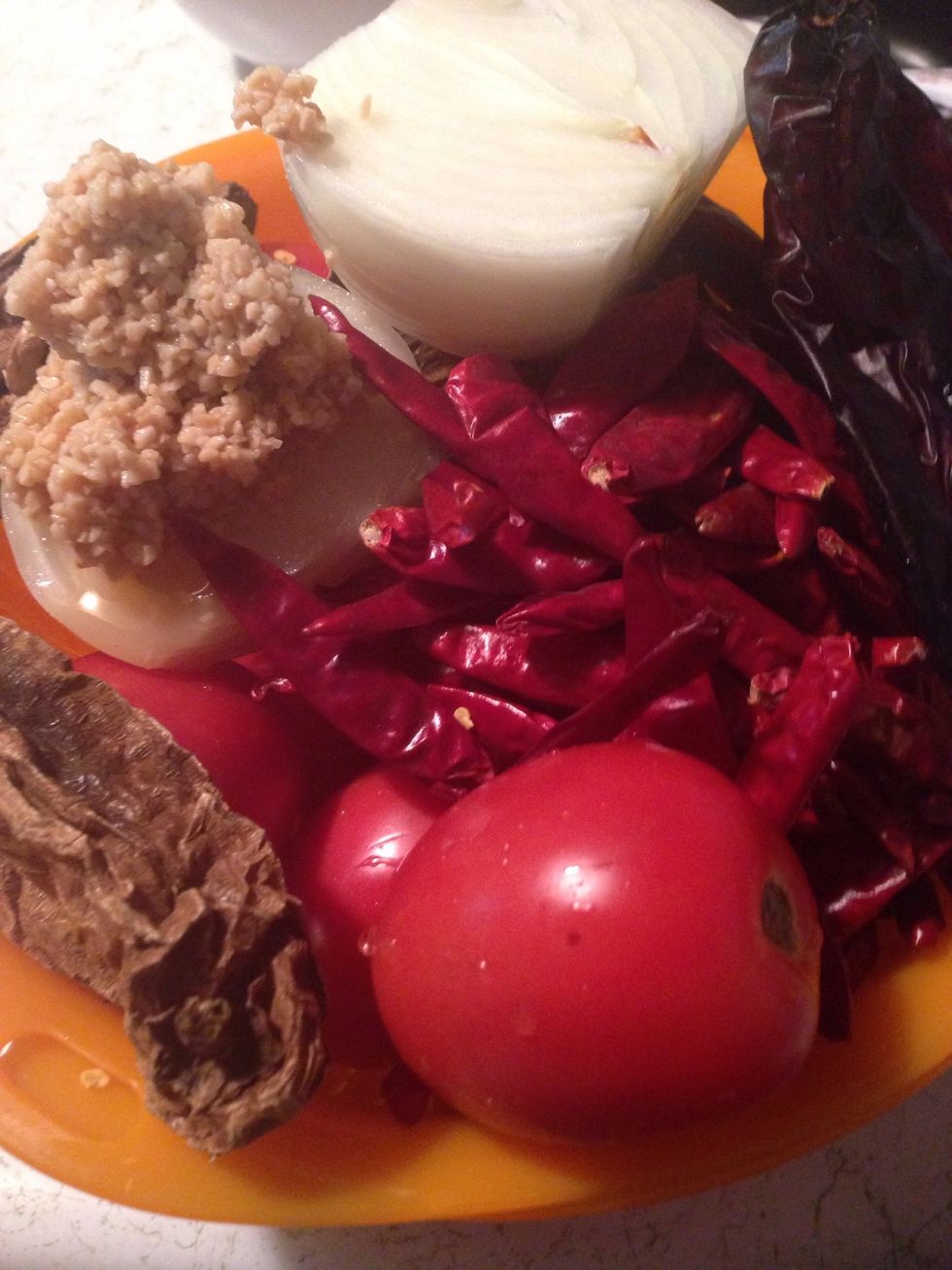 Gather and clean all the ingredients for the sauce.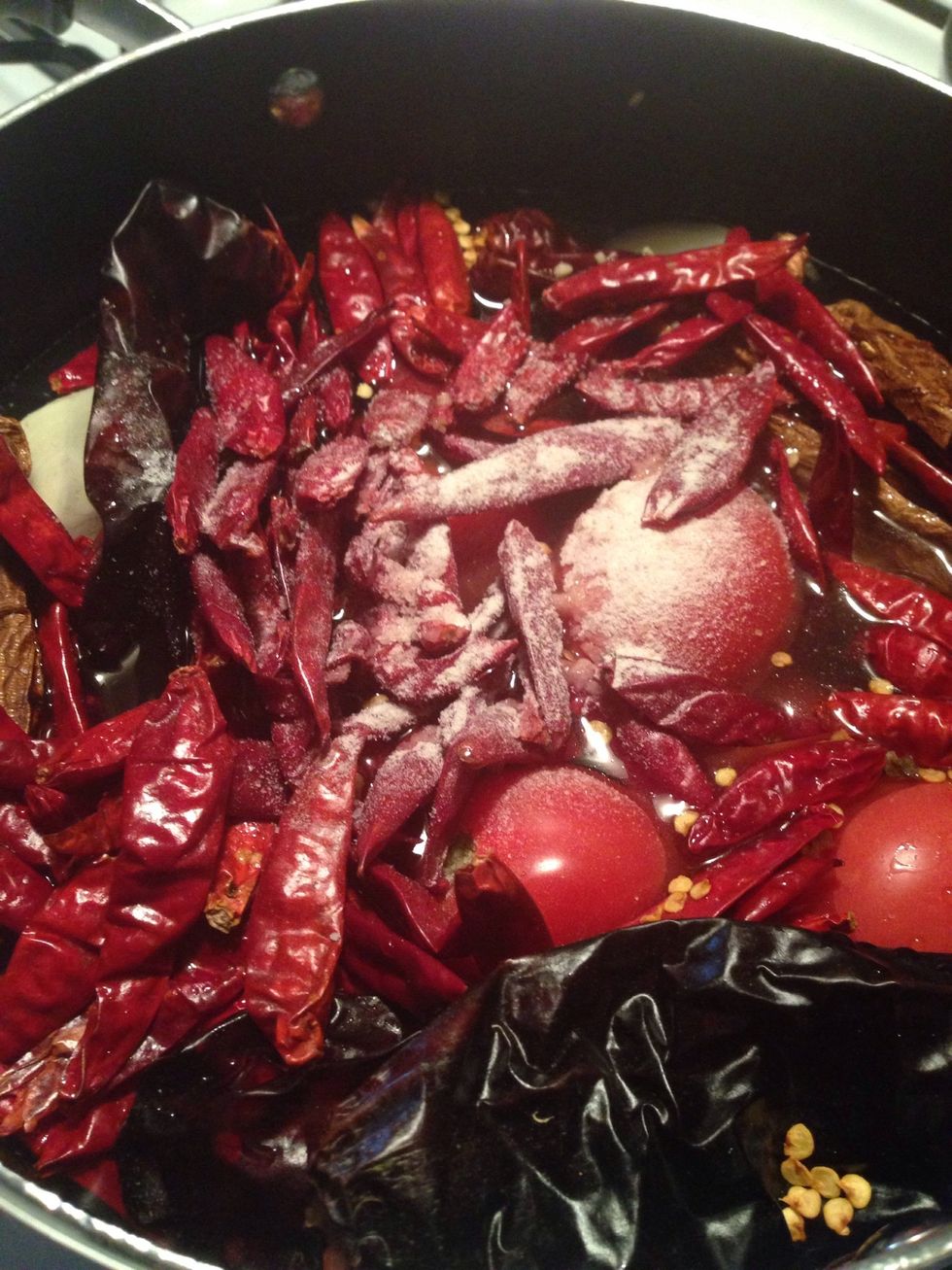 Place it an a pot of boiling water. You gonna boil it for 1 hour.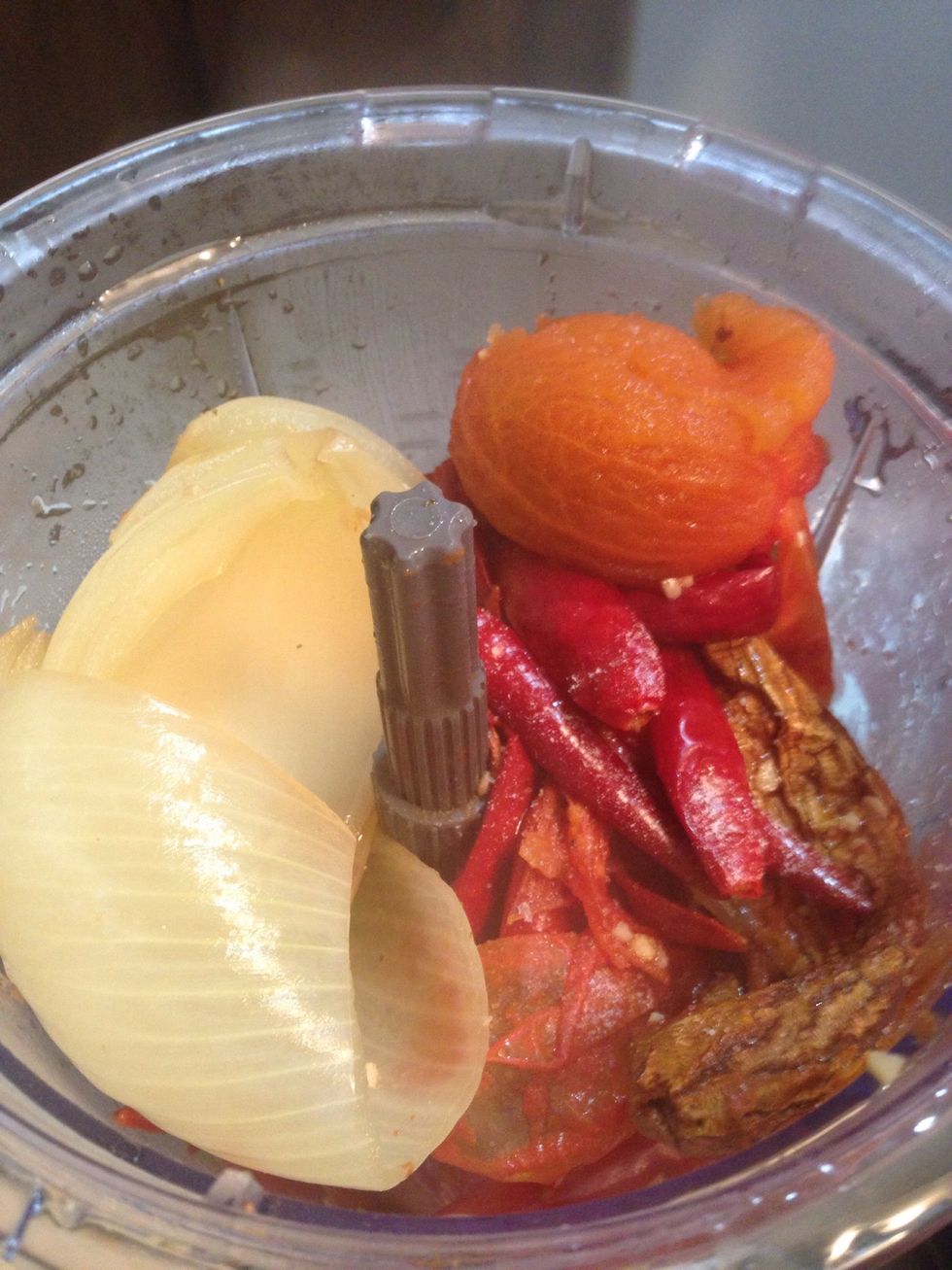 Throw some of the water away. Then blend everything with 2 cup of the beef broth.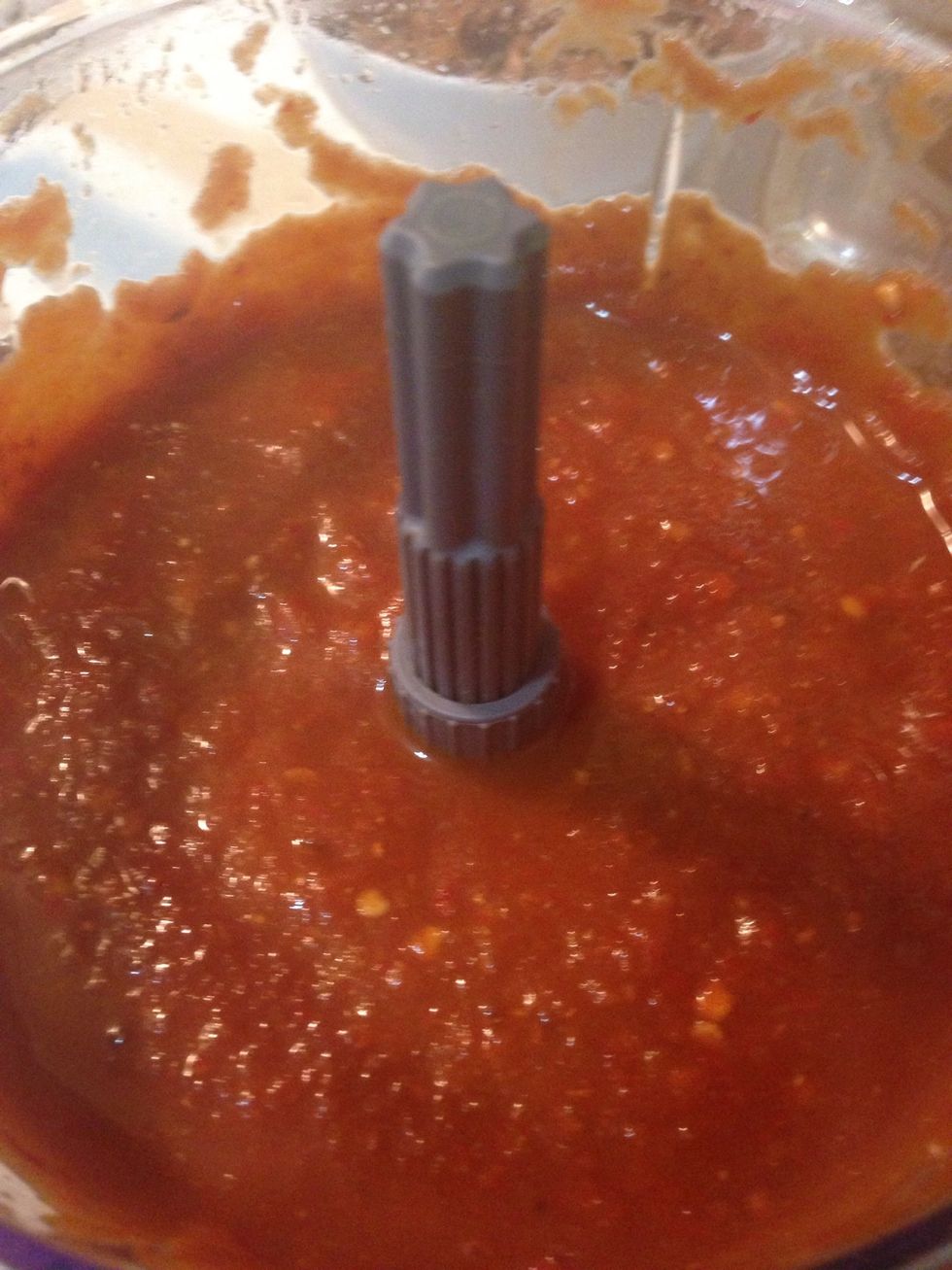 It will look like this.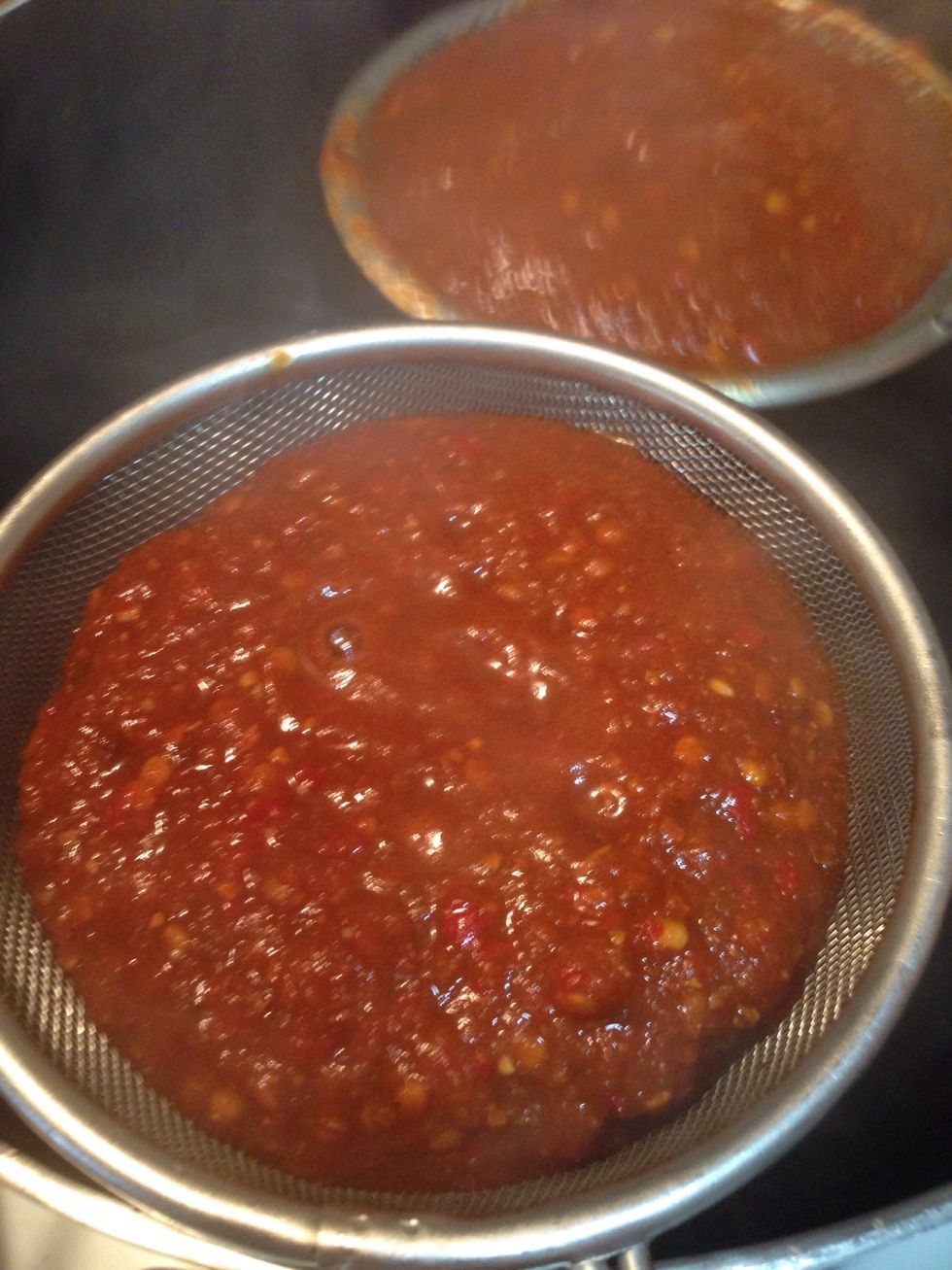 Strain it and place the sauce aside. Remember to keep half cup of the sauce aside (you will need it for the tamales) 😁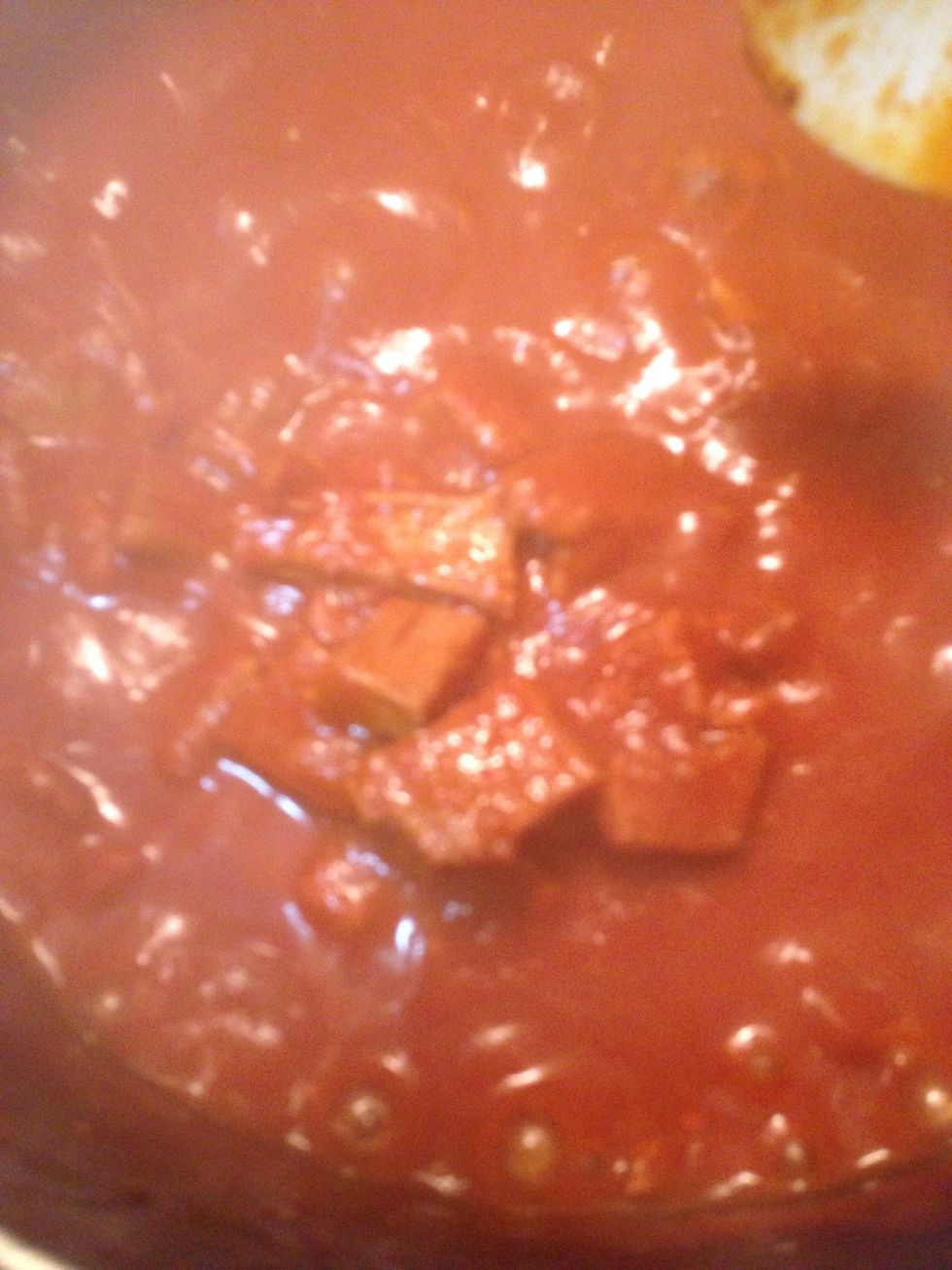 Place the beef cubed with a sauce in it and continue boil it for another 60-75 minutes.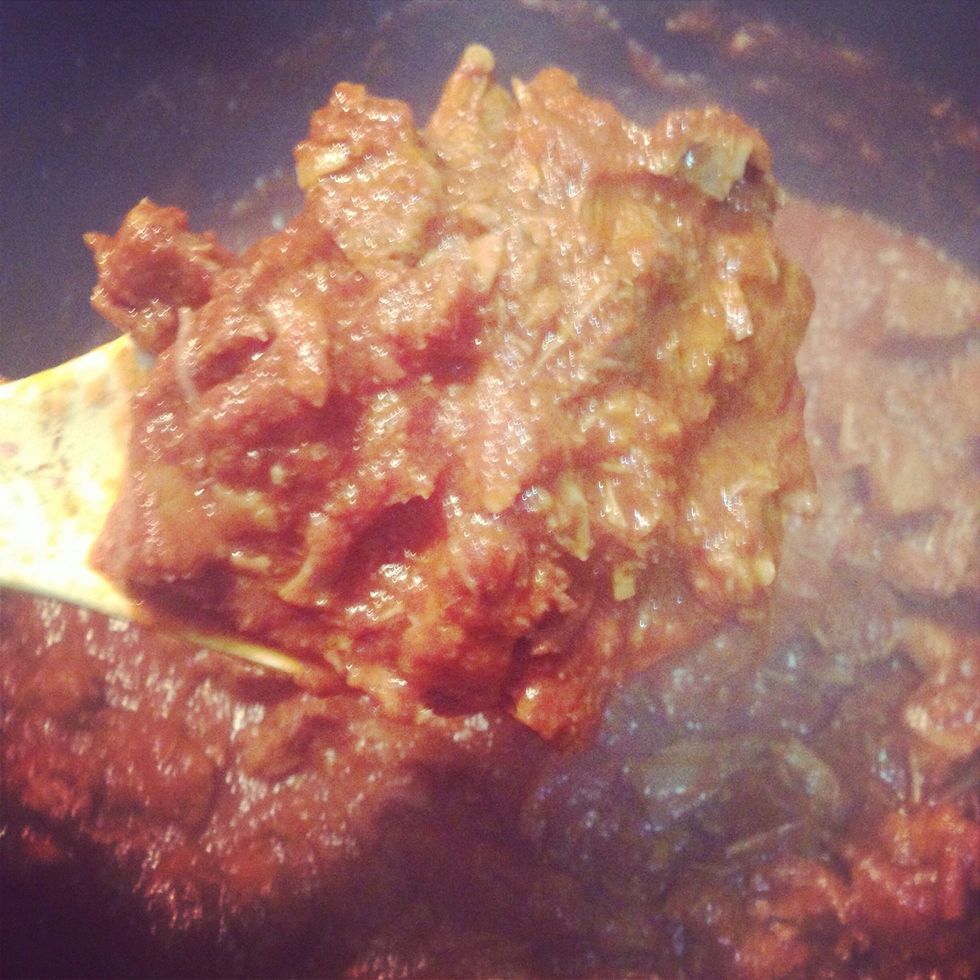 When it look like this mean the beef is ready 😄
6.0 Roma tomatoes
4.0Tbsp Garlic
1.0c Japonese chili
1/2c California dry chili
3.0 Chipotle dry chili
2.0 Onions
1.0Tbsp Salt
3.0lb Beef shoulder
1/4c japonese chili
1.0 Onions
2.0 Chipotle dry chili
2.0Tbsp Mexican mix spices