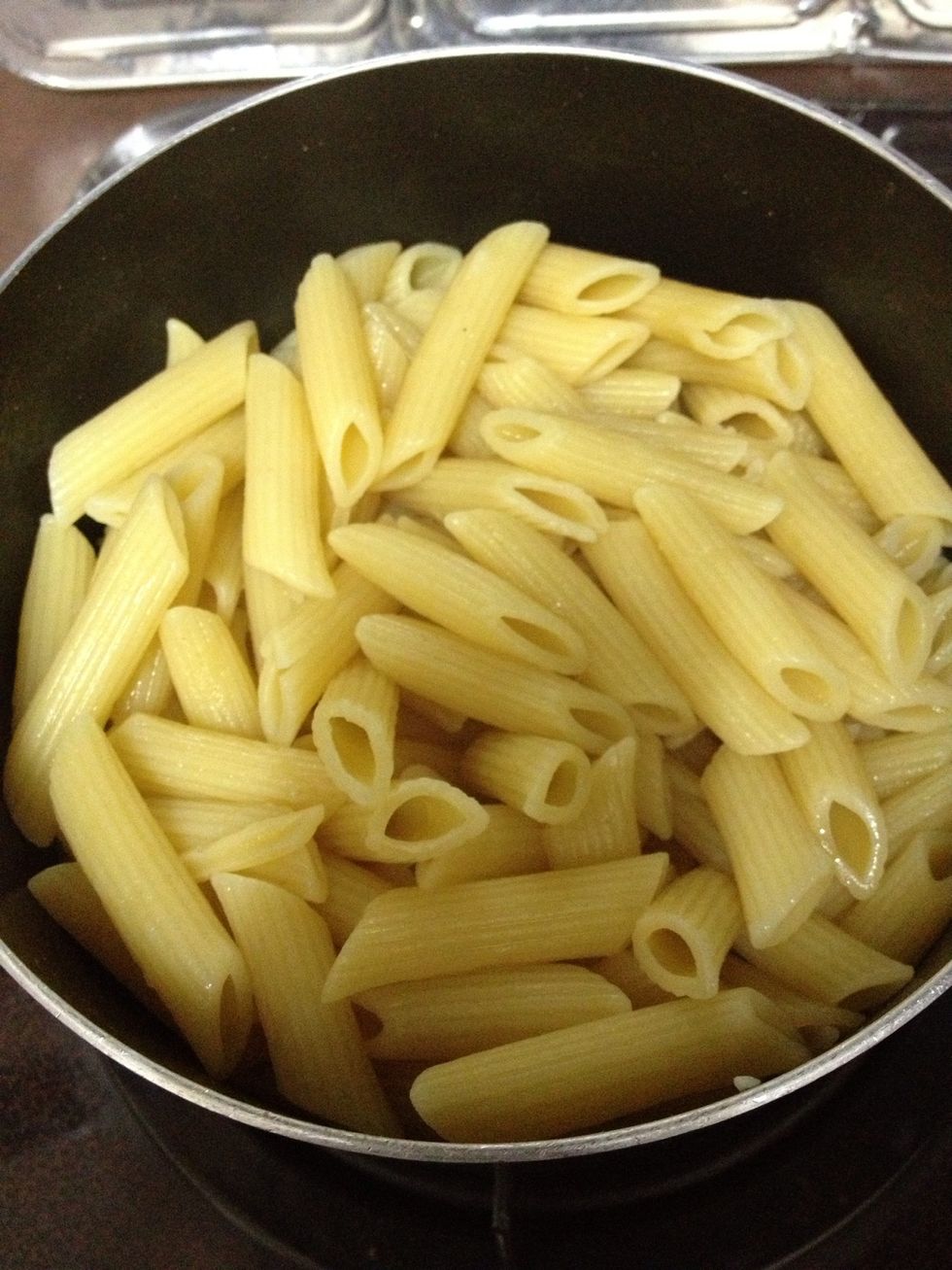 Boil 5 liter of water in pot. Add 2 teaspoon of salt into in pot. Add penne pasta in to pot. Cook for about 14 minutes. Constantly stir the pasta so that it doesn't stick to each other.
How to know your pasta is cooked? Take one out and cut it in half. If there is still a white line between the layer, its still NOT cooked yet.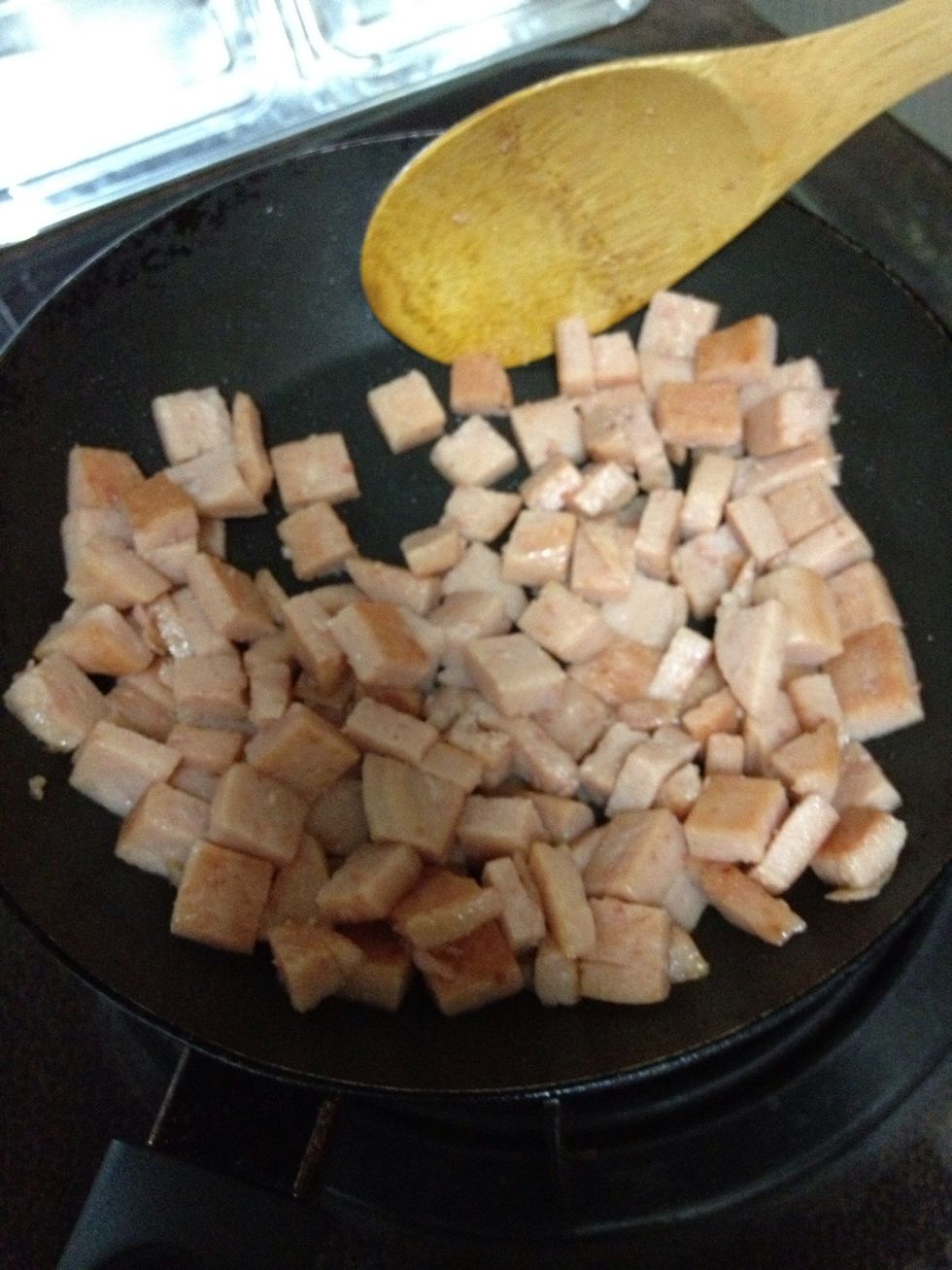 Chop and slice to cubes or minced portion for any meat or mushroom. Stir fry them seperately.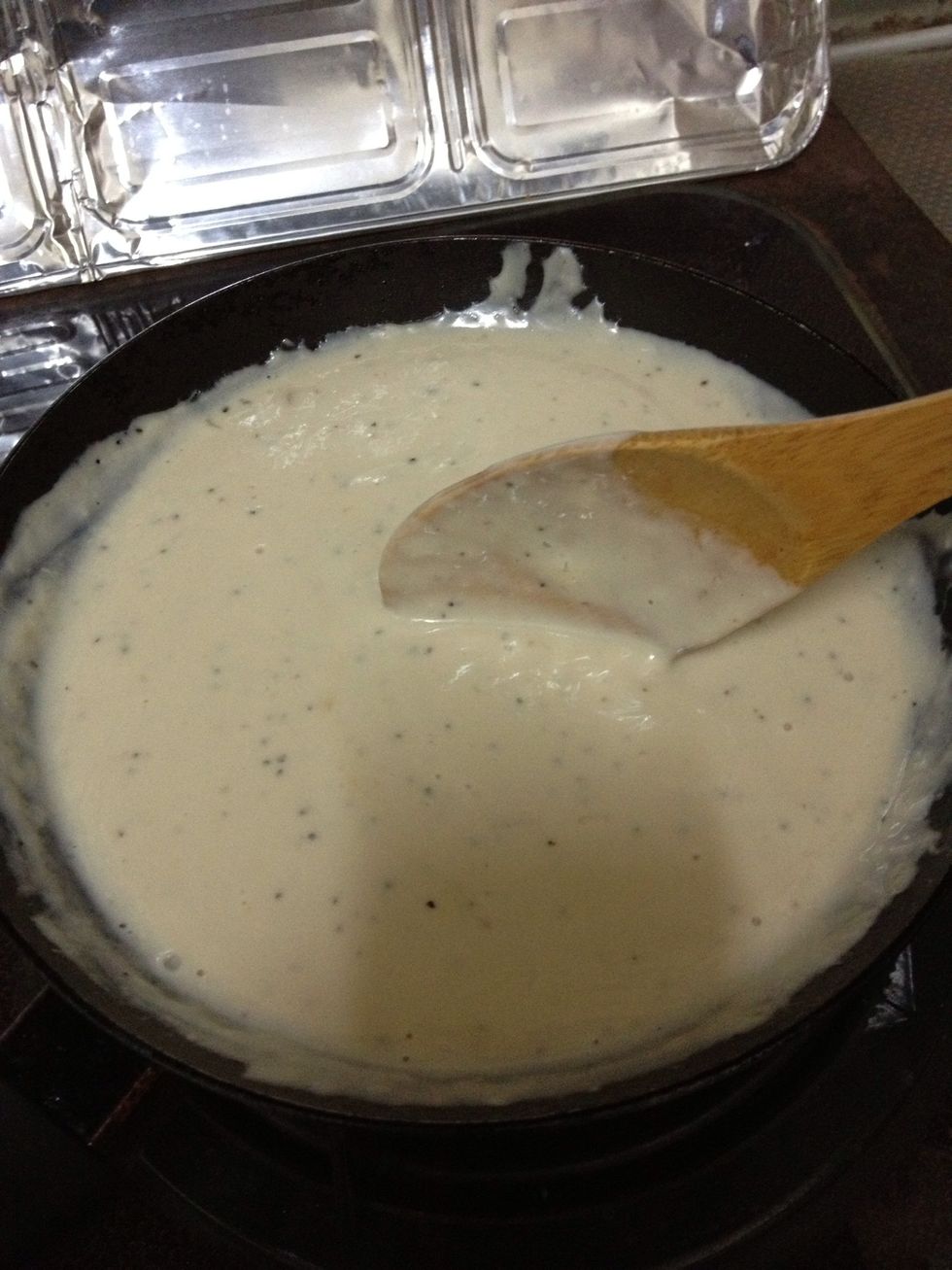 Pour the carbonara sauce into a pan and heat it. Add water if the sauce is too thick (too salty).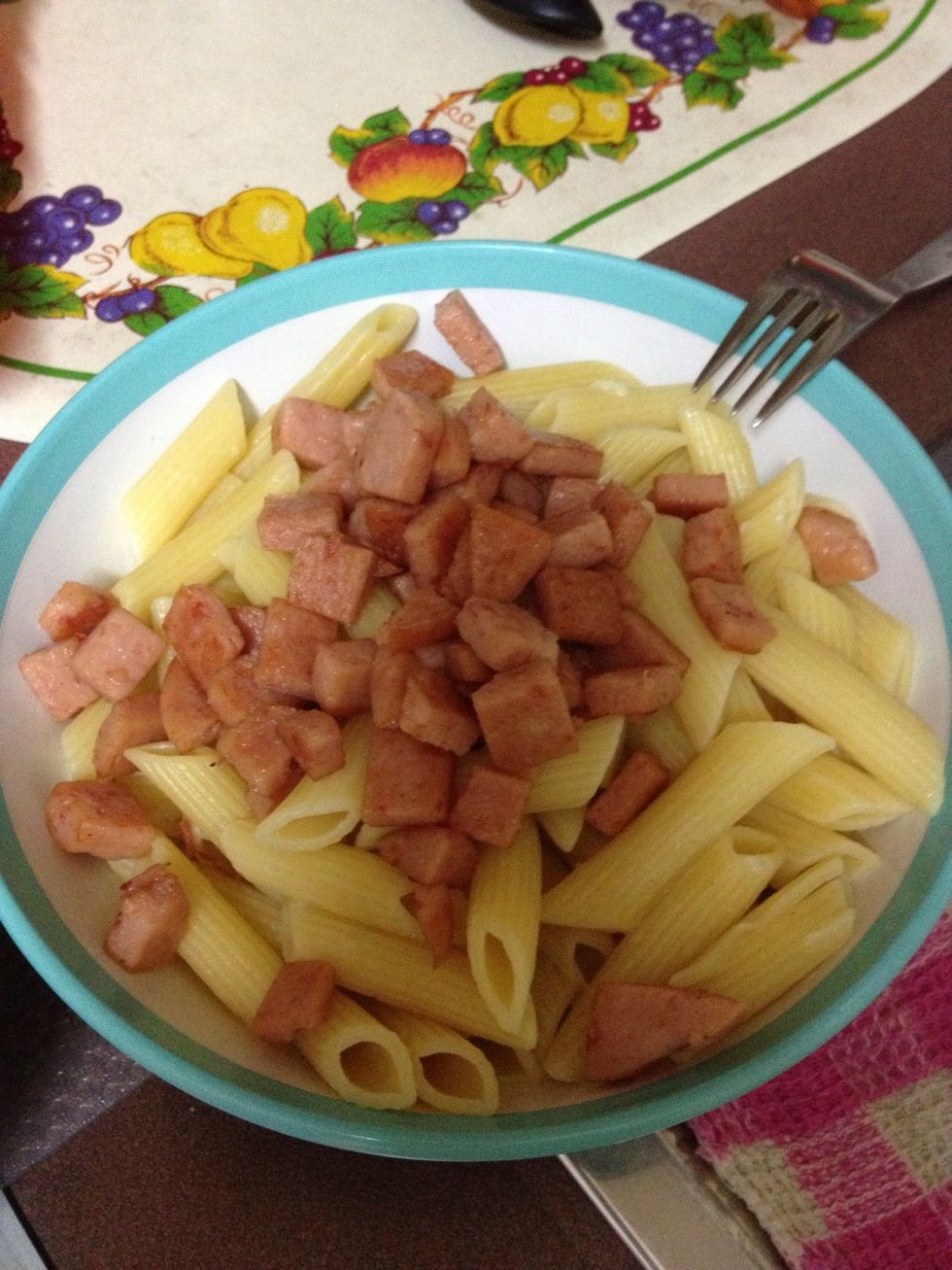 Drain out the water from the pasta pot, pour into your serving plate. Add the diced fried meat on top of the pasta.
Pour the heated carbonara sauce onto the pasta.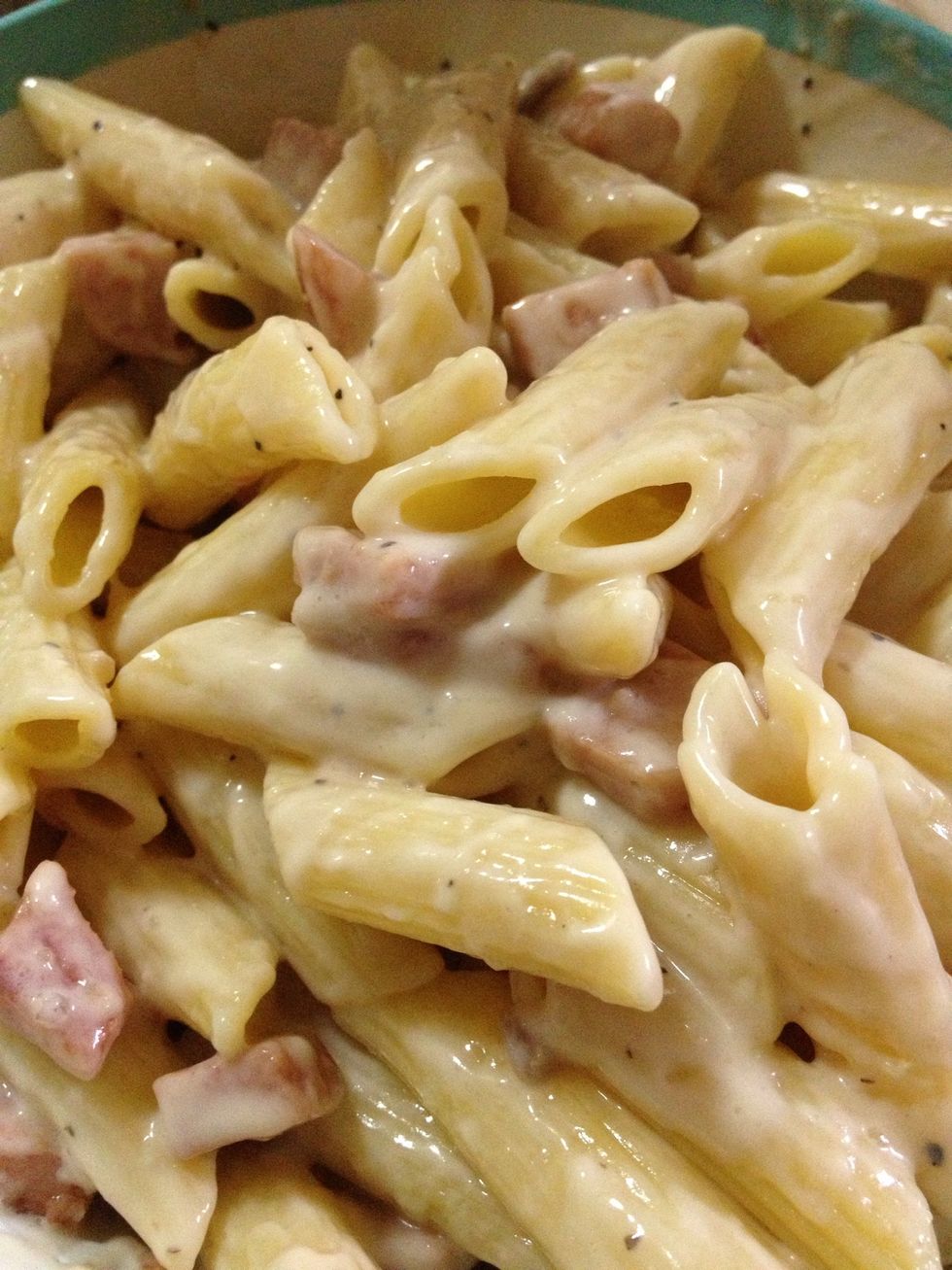 Mix the sauce well with the pasta and you can feast on it now. You can add extra garnishing such as parsley leaves for extra taste.
1.0 Pot
5.0l Boiling water
2.0Tbsp Salt
Penne pasta
Luncheon meat
2.0 Mushroom