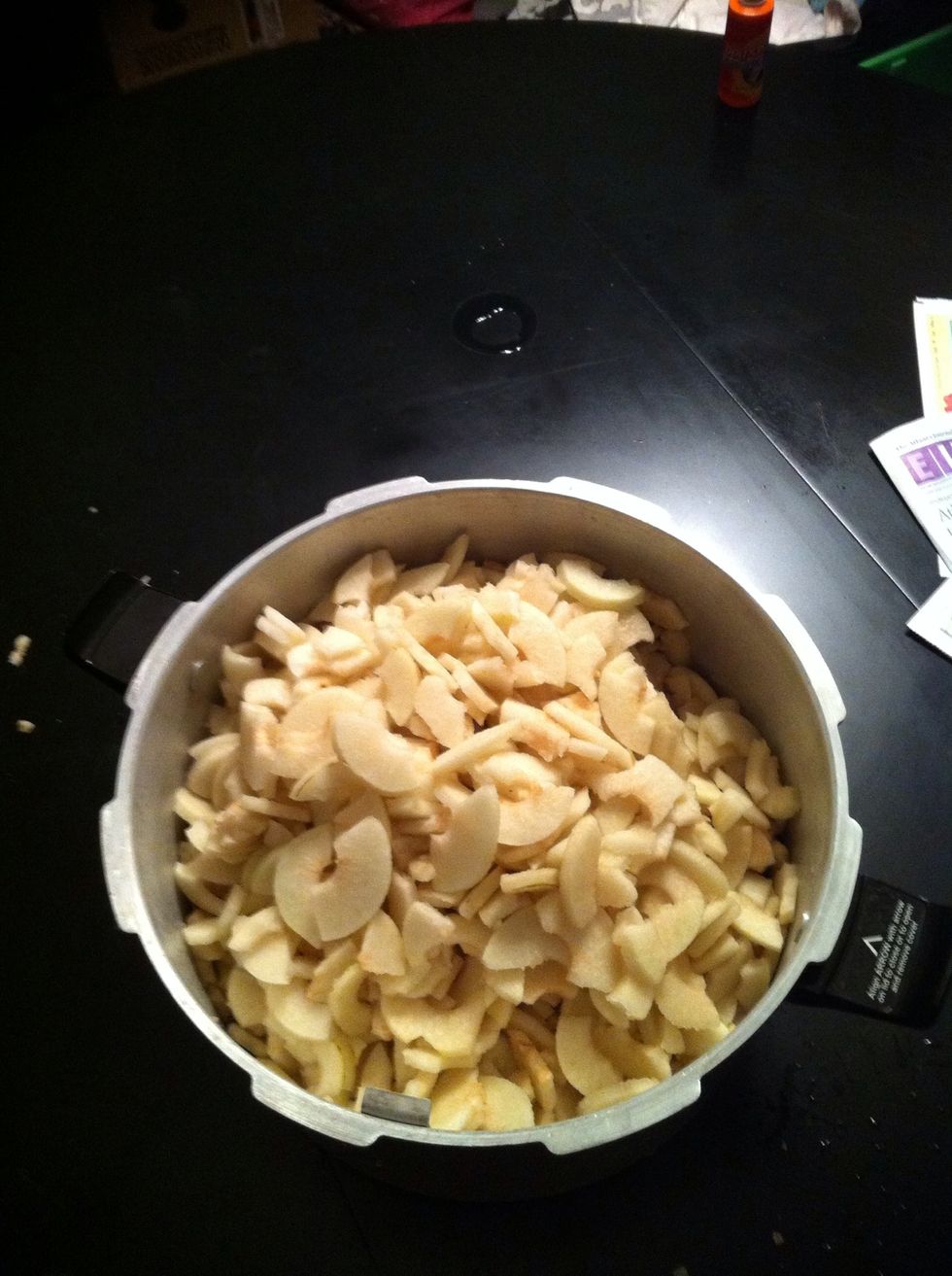 Thoroughly wash pears to remove any dirt. Use fruit peeler corer slicer on pears. Take peeled, sliced pears and separate the slices, break sliced pieces apart & into smaller pieces. Place in stock pot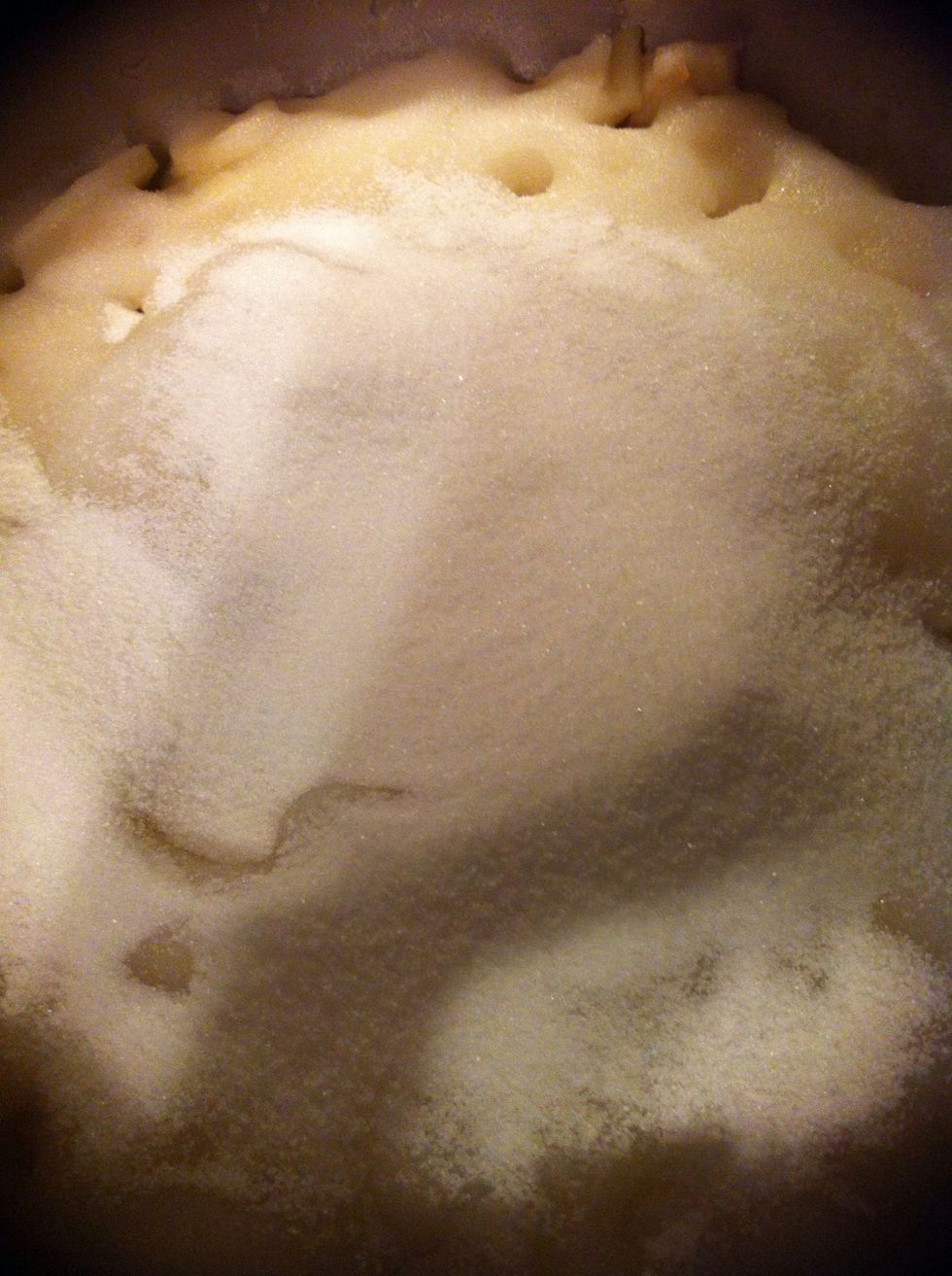 (16 Qt.) stock pot is almost full of pear pieces. Pour 5lb granulated sugar over pear pieces making sure not to leave any pears exposed. Cover pot. Refrigerate overnight.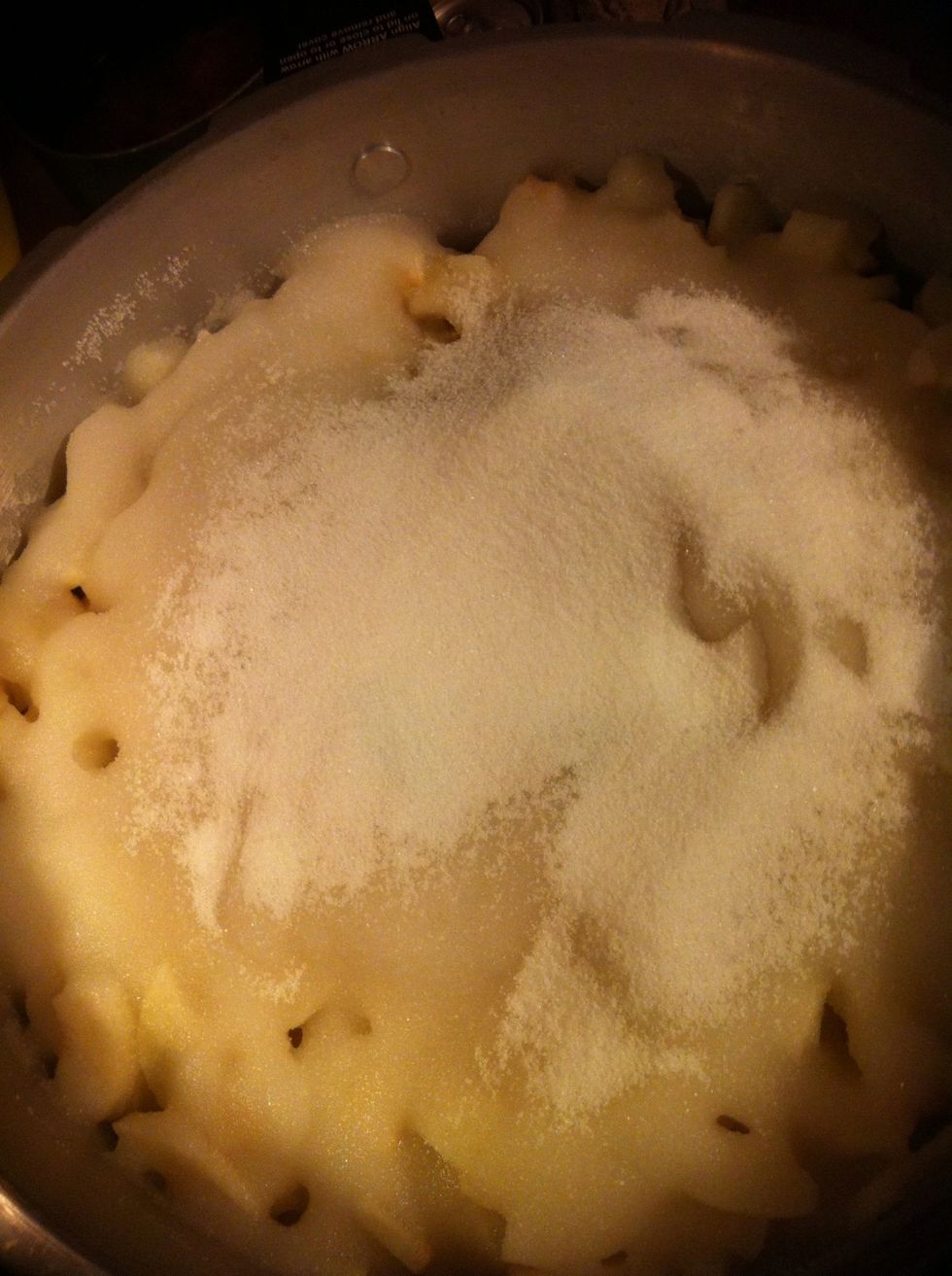 Remove from refrigerator, uncover. Sugar will draw water from pears & you will mostly see pear slices & liquid. Add juice from 1 lemon & stir.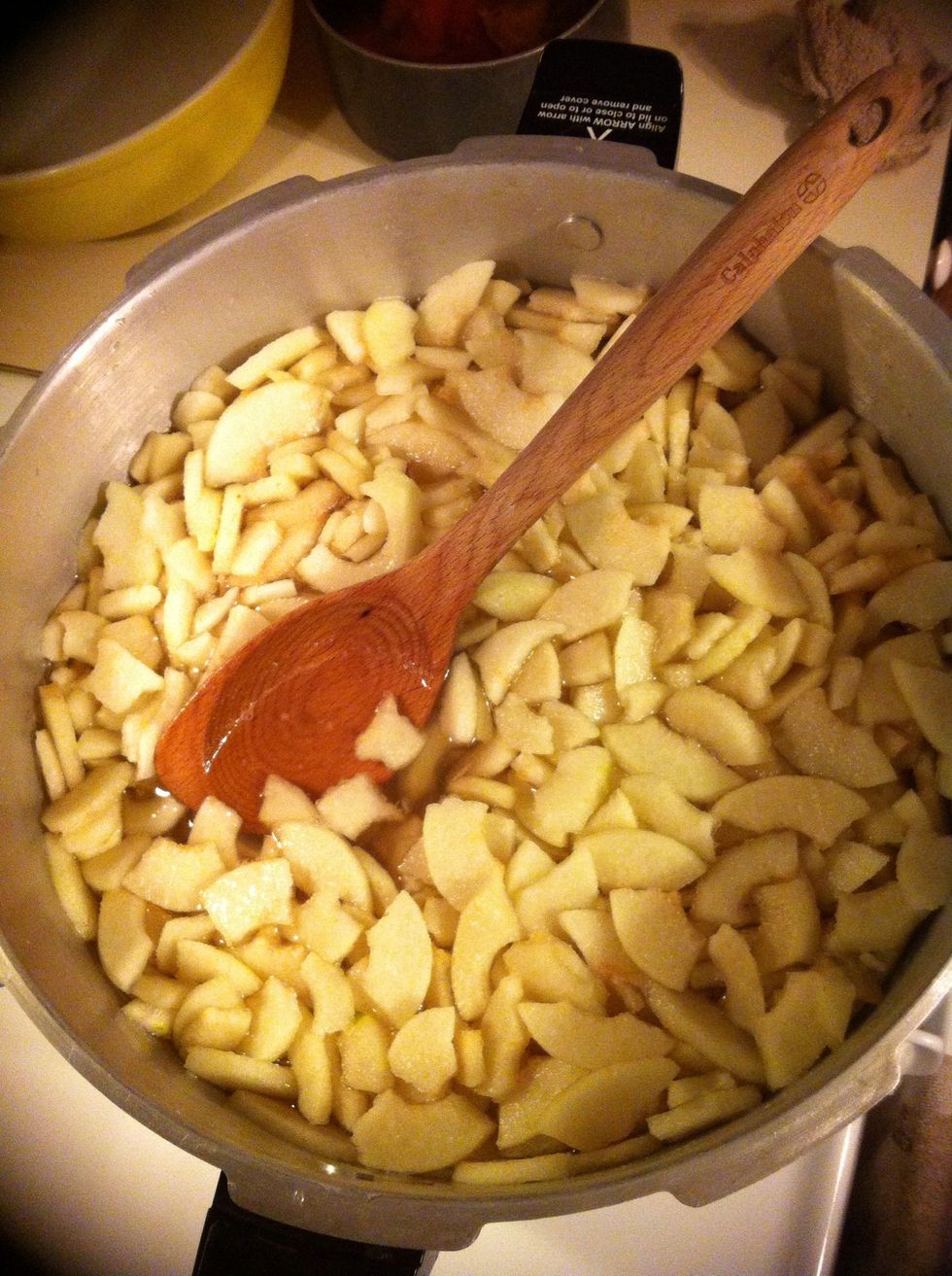 Place stock pot on stove top & begin to cook pears on high while constantly stirring to prevent scorching. Continue to cook & stir on medium high for approximately 3 hrs. Pears will begin to soften.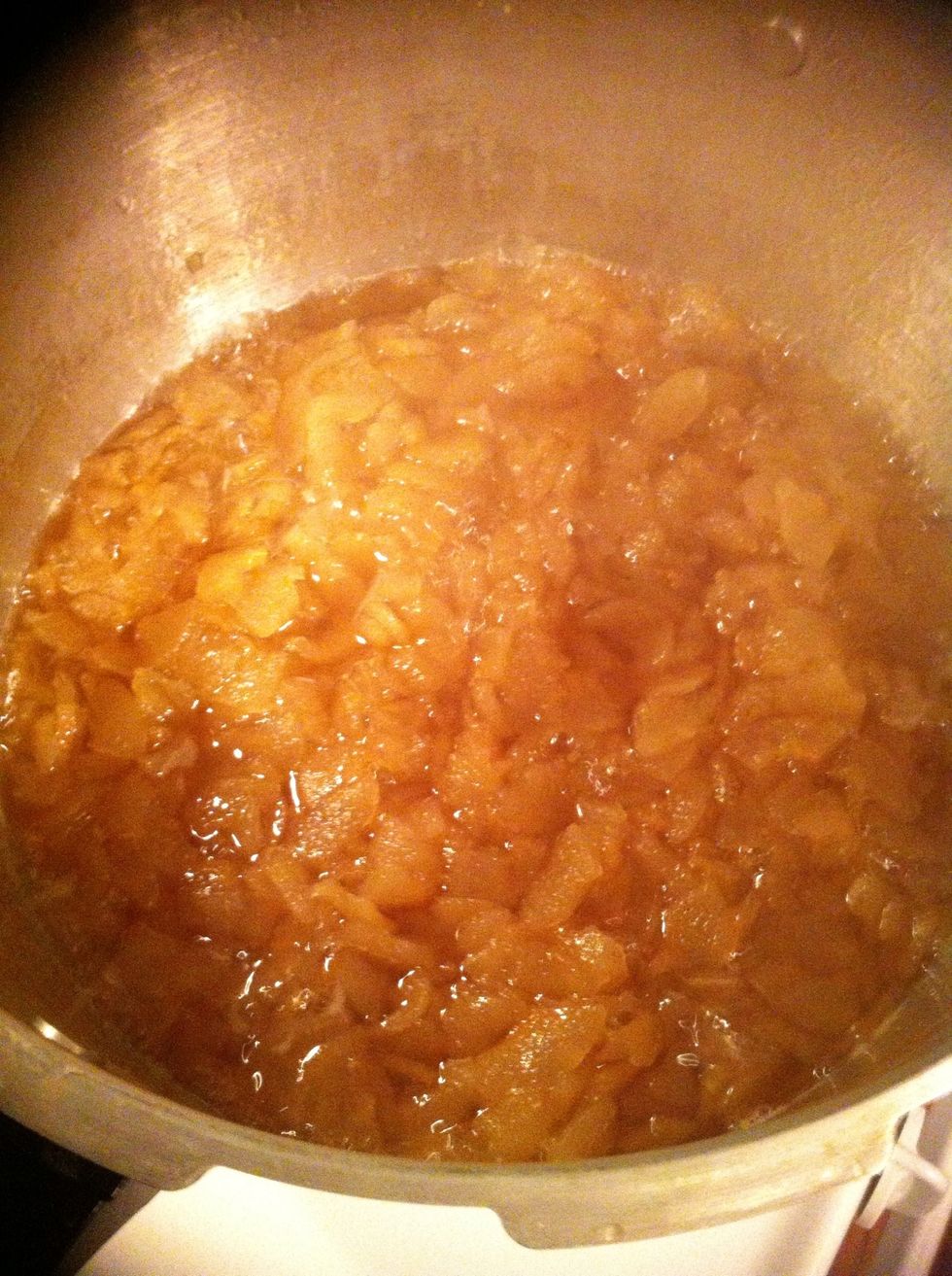 (2 hr & 50 min) Note the color of the pears changing rapidly to caramel color which means the sugar syrup is much thicker now. You may place small amount of syrup in bowl & cool to test thickness.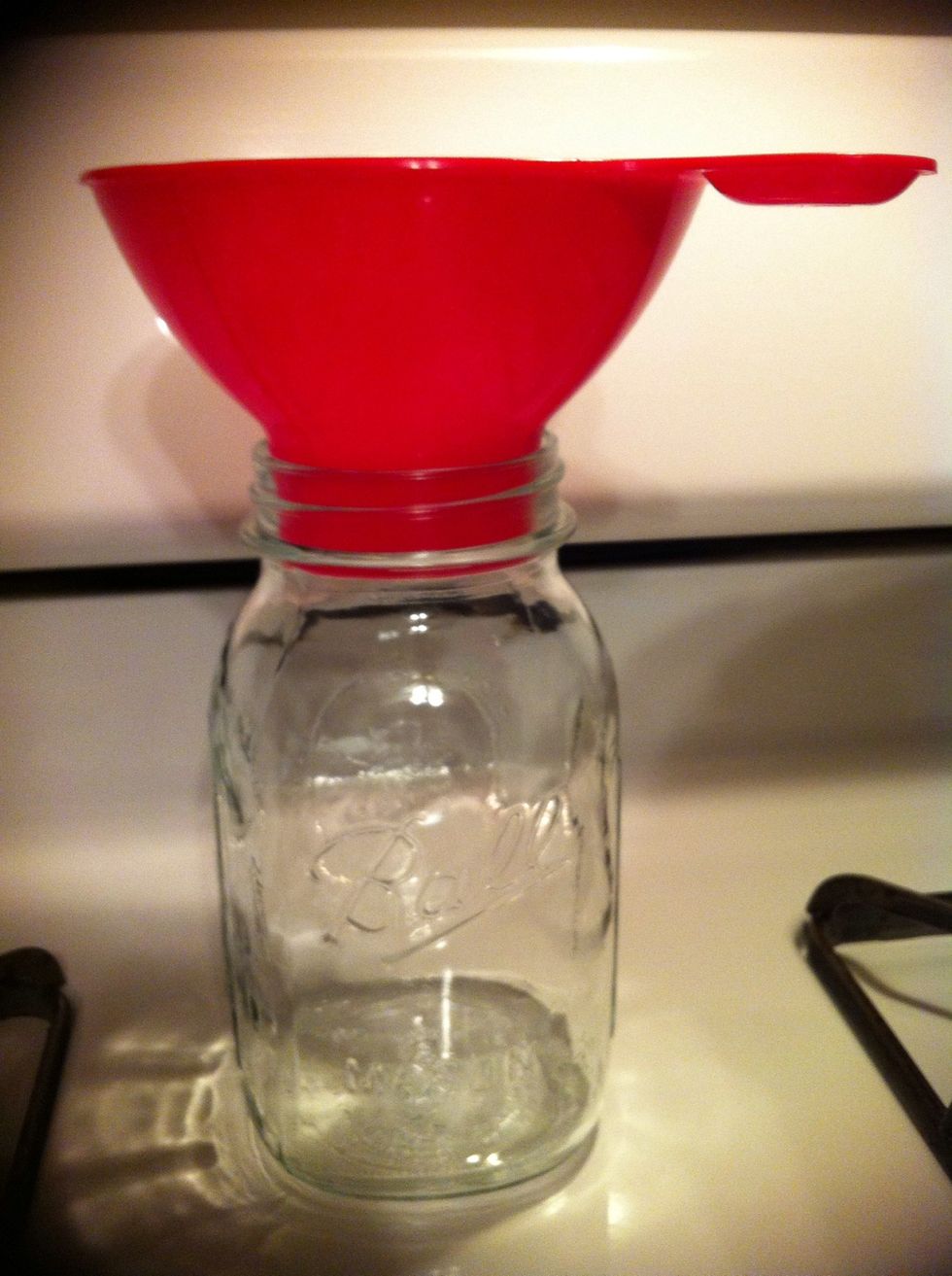 Pear preserves are ready to add to HOT canning jars. Seal jars with HOT lids & finish with tightly attached ring. Boil water bathe your cans of preserves for 10 minutes, date cans & store.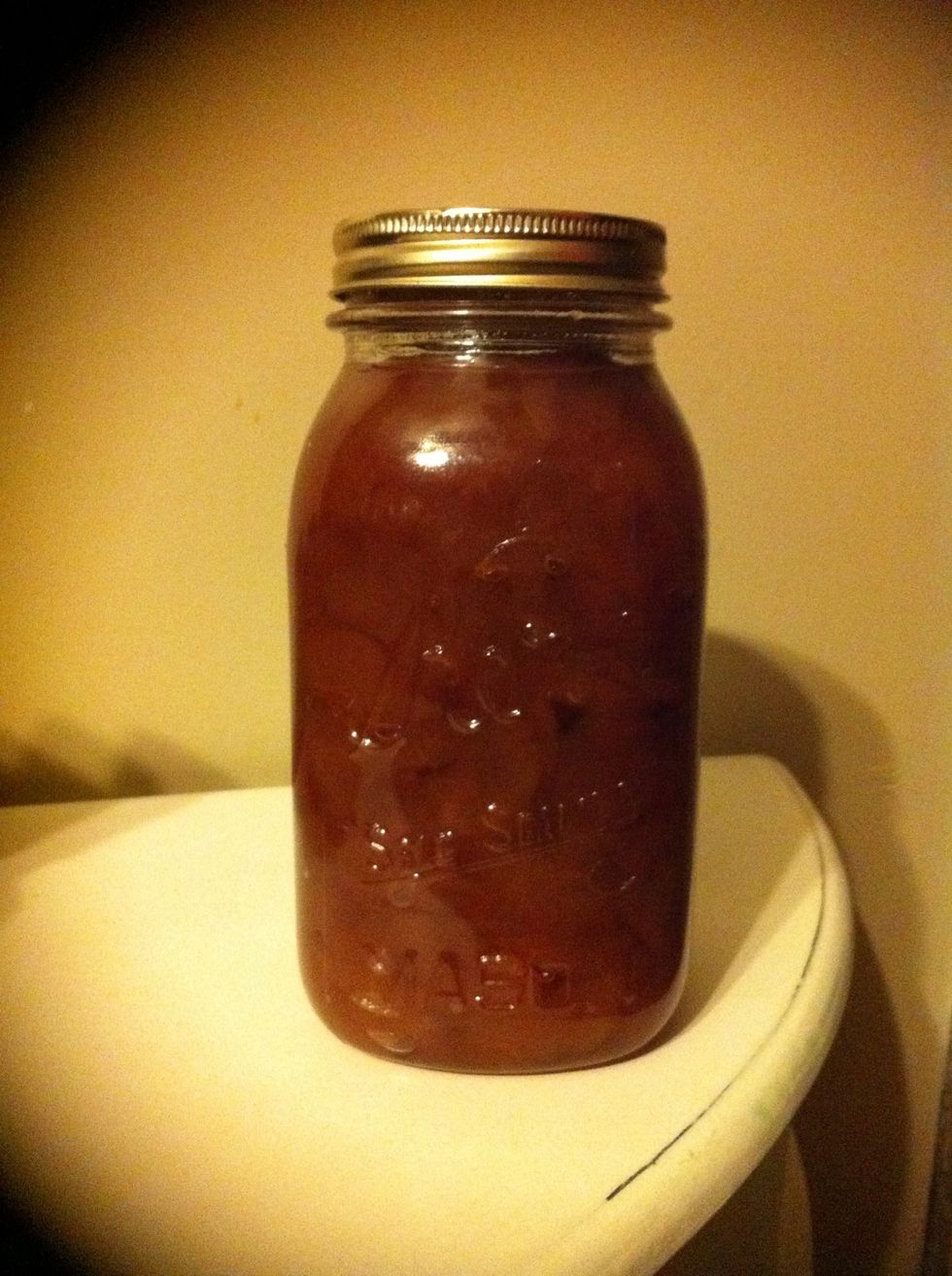 Finished product, canned pear preserves. Delicious on toast with butter!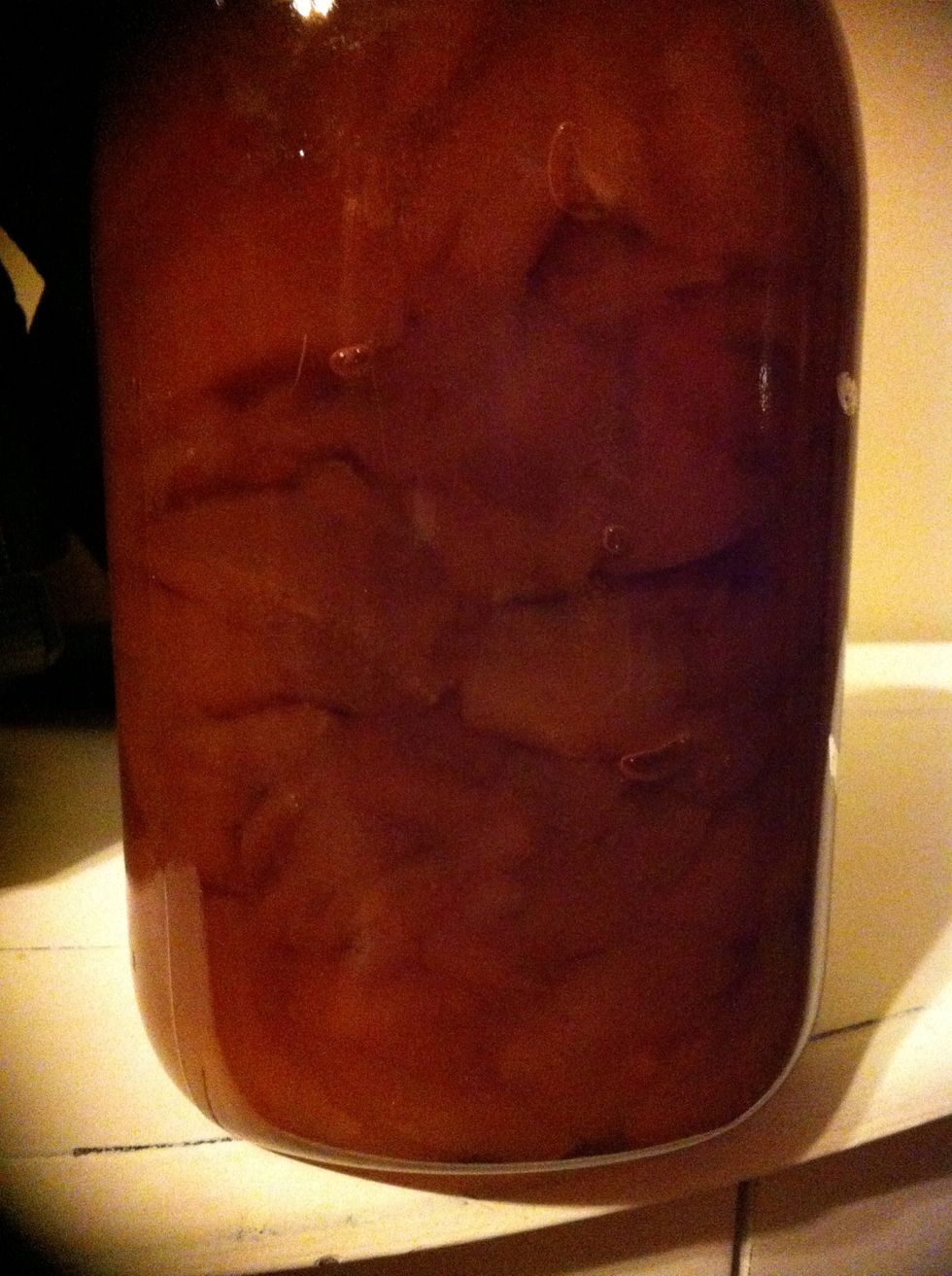 Notice the finished perfect pear preserve has a thick honey-like consistency with dark caramel slices of pear. Perfect winter treat!
50 medium FIRM canning pears
5lb sugar
1 lemon
Fruit peeler•corer•slicer
Quart canning jars w/lids & rings & funnel
Large stock pot (mine=16 Qt)
*optional* 1 Teaspoon Ground Cinnamon