Please note, I work at Campbell Soup Company, but this is my home creation and was enjoyed by my family last night.
301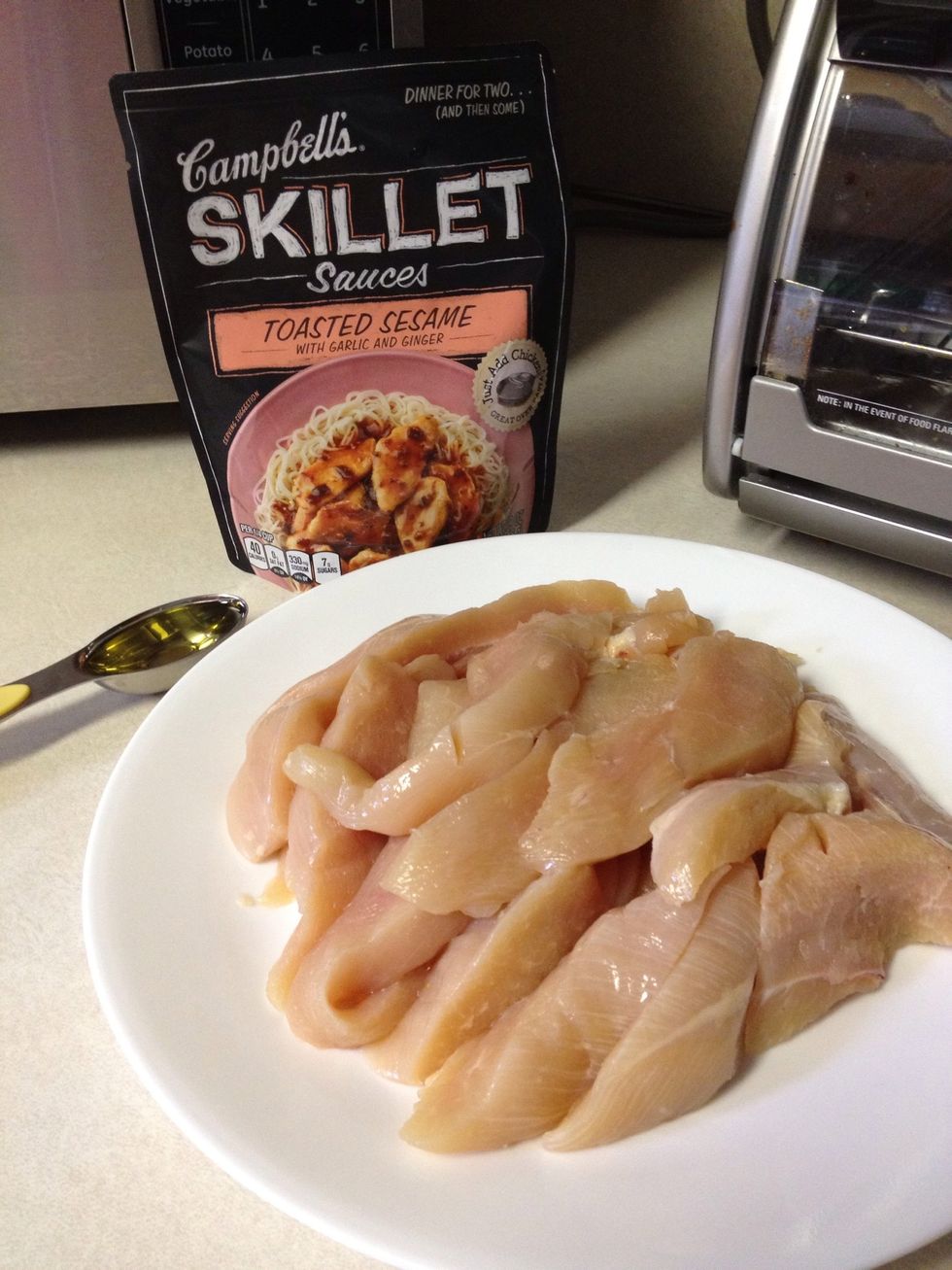 The main cooking ingredients- sauce, chicken, oil. The package calls for 1lb of chicken, but I used 1.5 cause that was the weight of the pkg of chicken I purchased.
Cook the chicken in the oil on med-high heat til it is browned on both sides.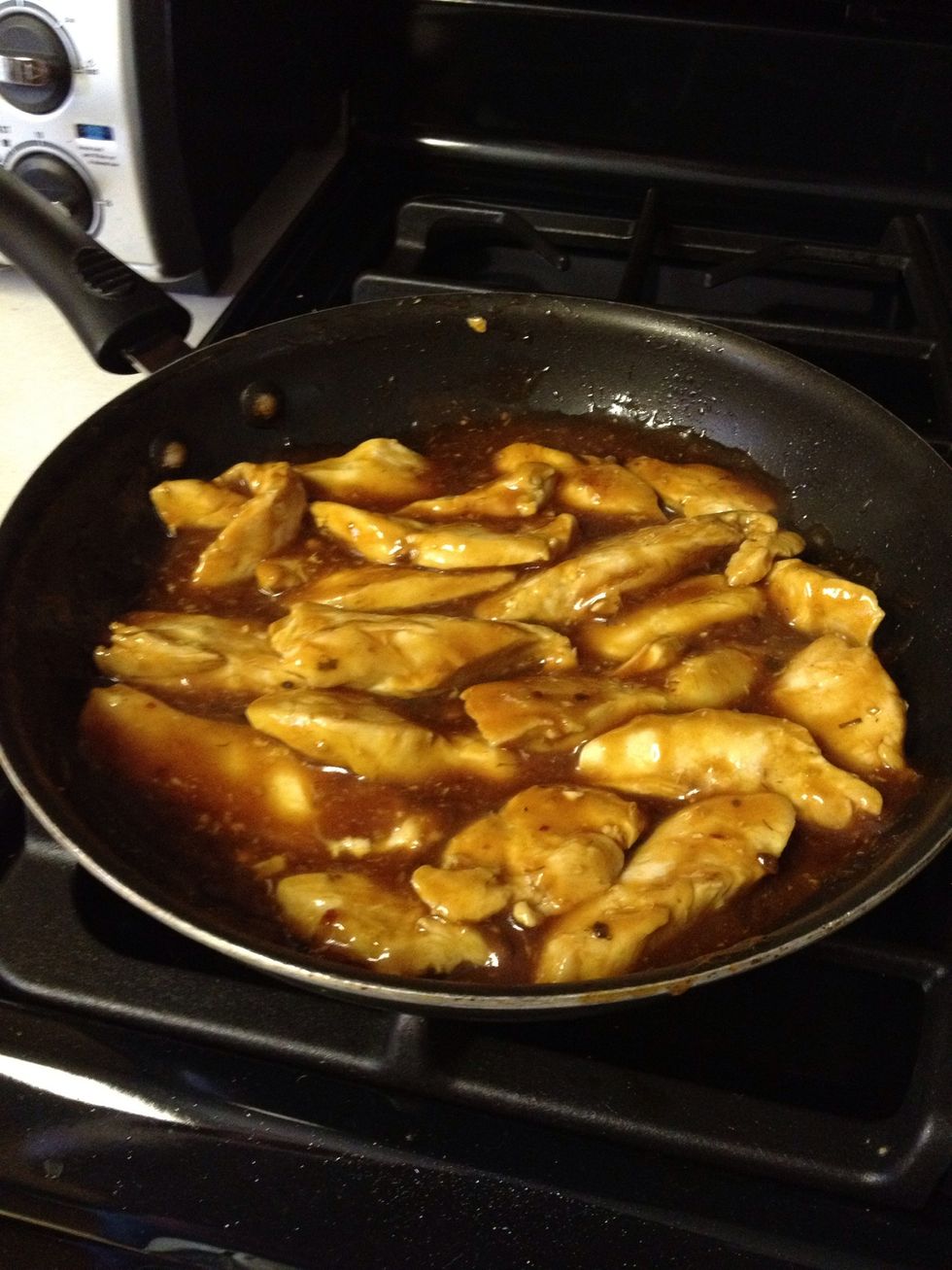 Add the sauce and stir to coat.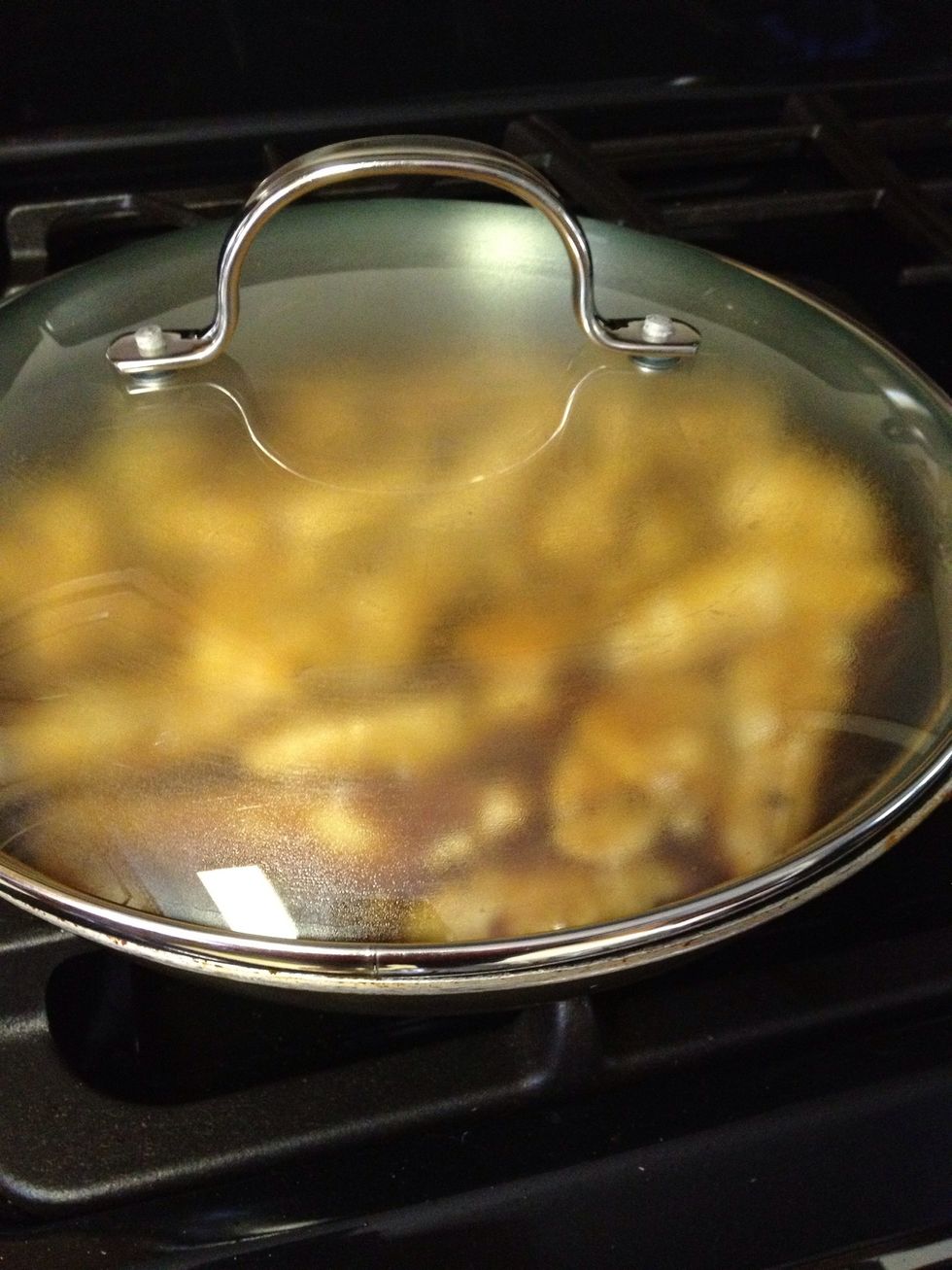 Cover and reduce heat to low, simmer for 5 minutes.
Serve on top of noodles ( these are unflavored ramen noodles)
Pair with green beans for a complete dish.
1.0 Campbell's sesame skillet sauce pouch
1.0Tbsp Oil
1/2lb Chicken breast- sliced into strips