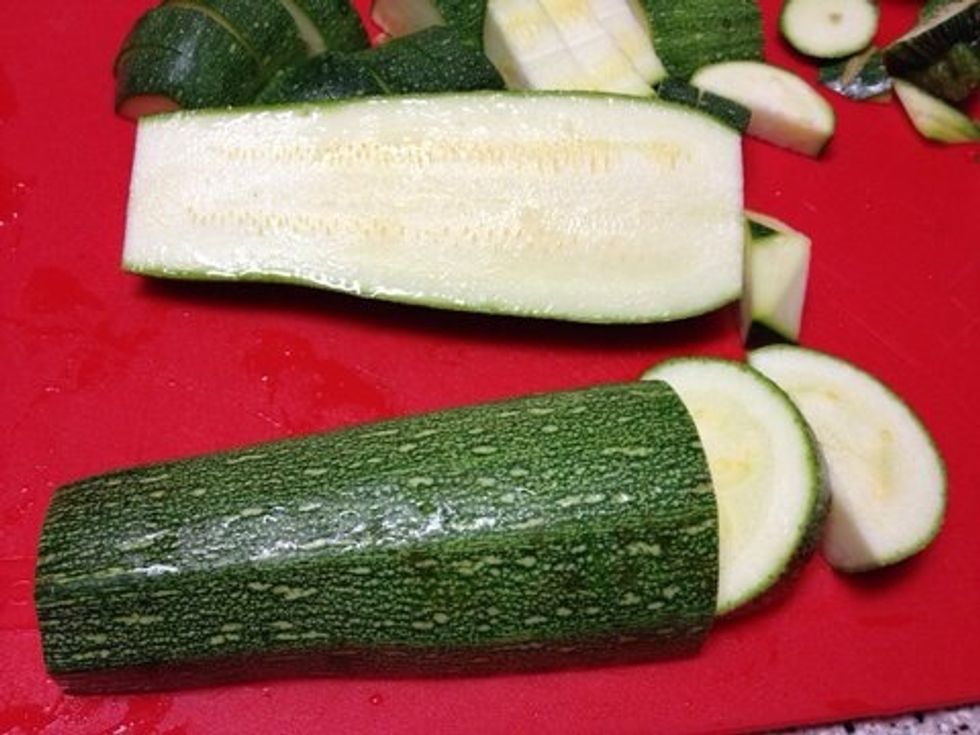 Tatuma squash is best for calabaza con pollo. Tatuma stays firm after cooking. (Tiernita)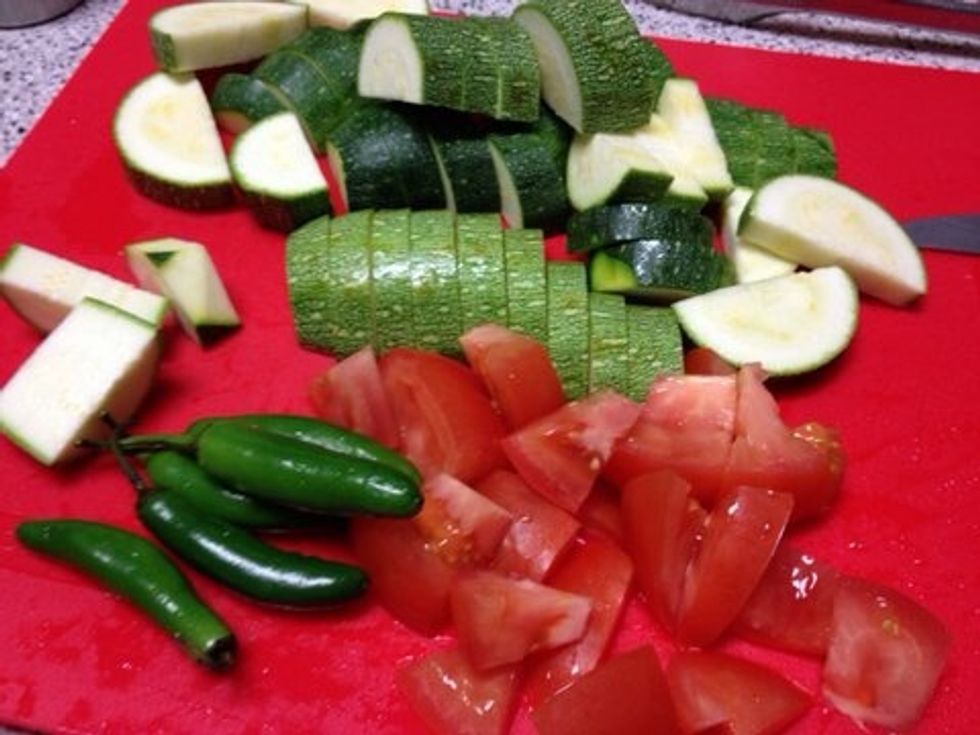 Cut squash into1/2 inch thick half slices, Tomatoes into 1/2 inch quarters slices, and serranos will be added whole.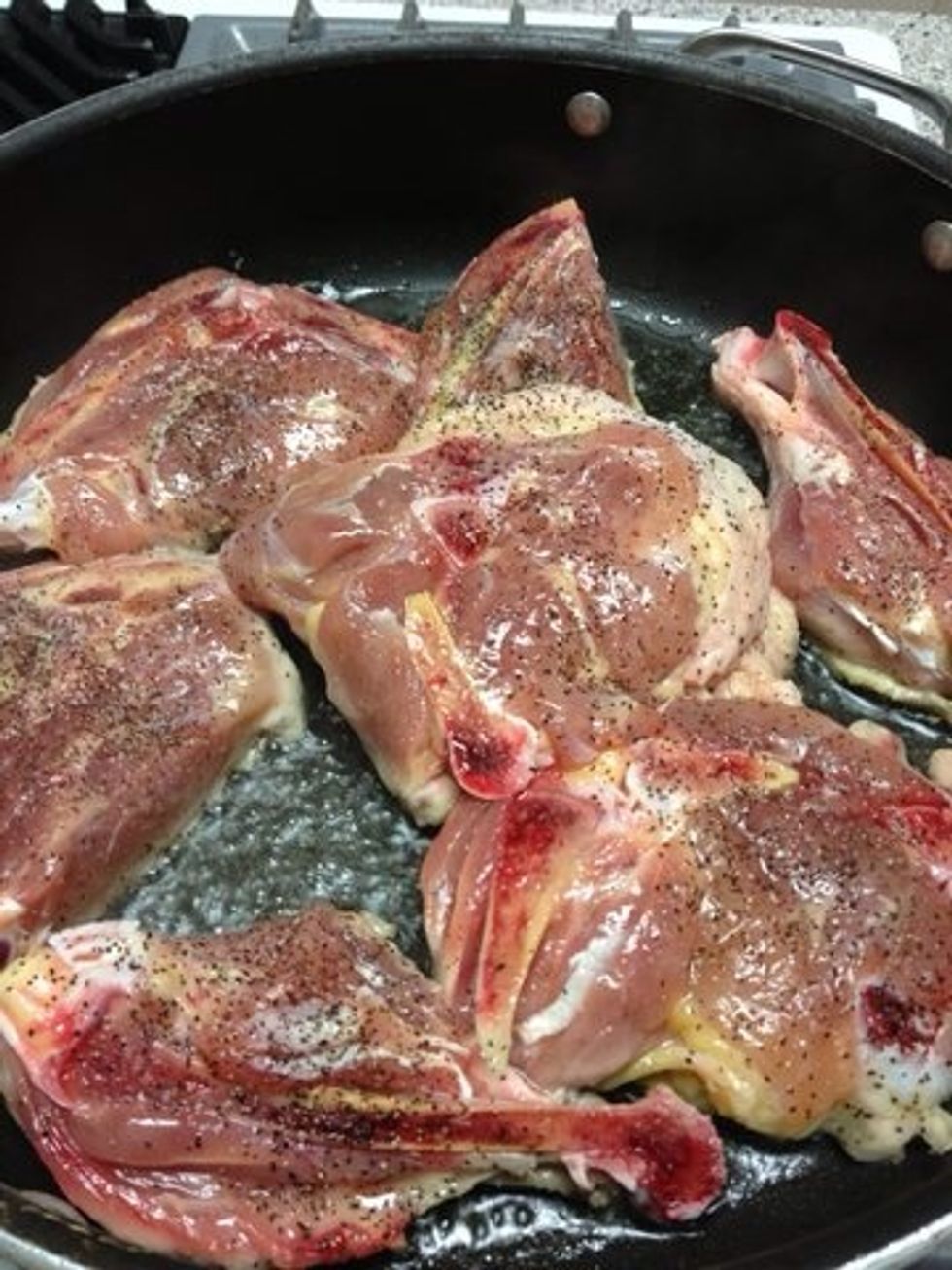 Brown chicken pieces in large pan. Add salt & pepper.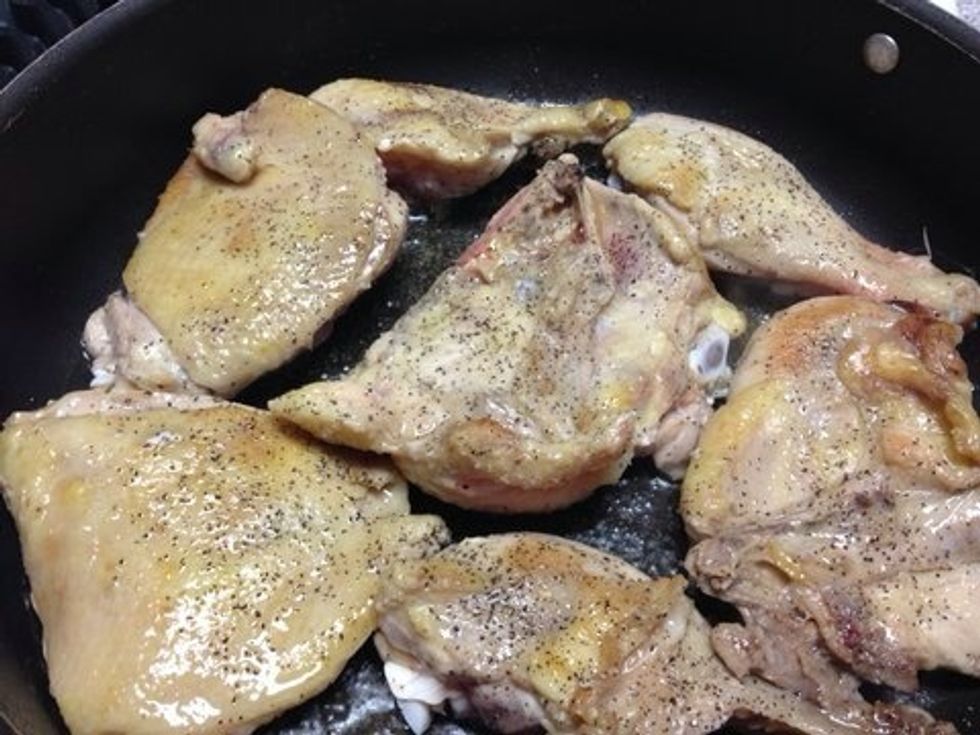 Continue cooking chicken until done all the way through.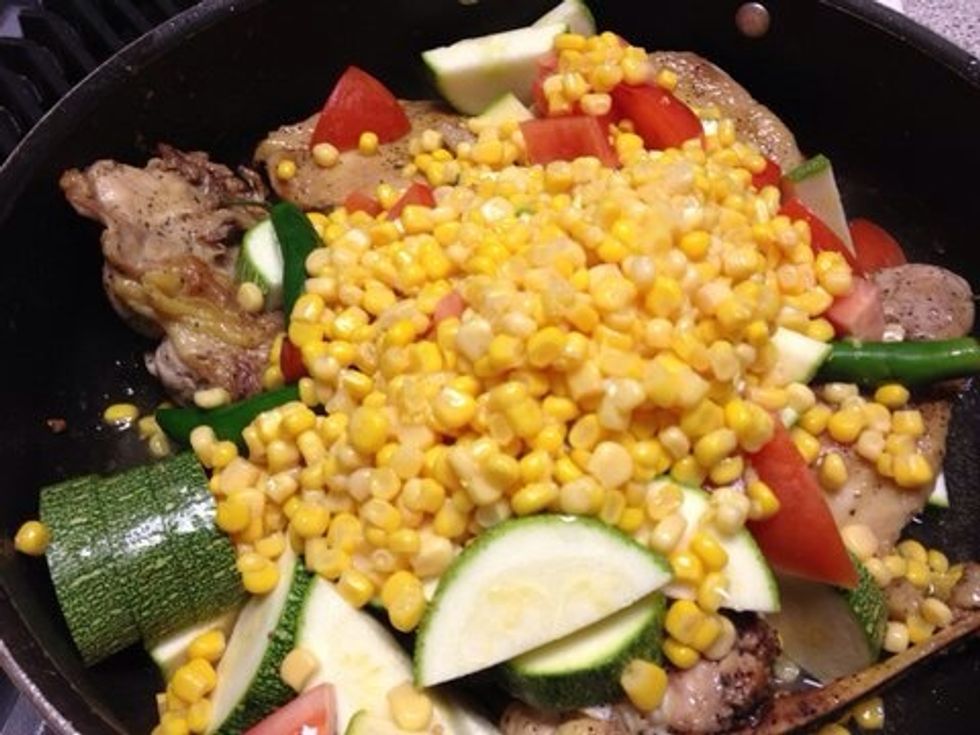 Once chicken is cooked & browned add the other ingredients to pan. Add salt & pepper for "sabor".
Simmer for 20 mins. Tatuma squash will stay firm. I prefer not to add any liquid. It produces its own. Serve with corn tortillas.
7-8 pieces of chicken (white or dark, your choice)
3 tatuma squash ( Mexican Calabaza)
One tomato
Five serrano peppers
One 15oz can corn. (Prefer white if found)
Salt, pepper to taste