Cook pasta according to package directions. In the meantime, clean shrimp, slice chicken, chop your veggies. Also, season chicken and shrimp with Cajun seasoning.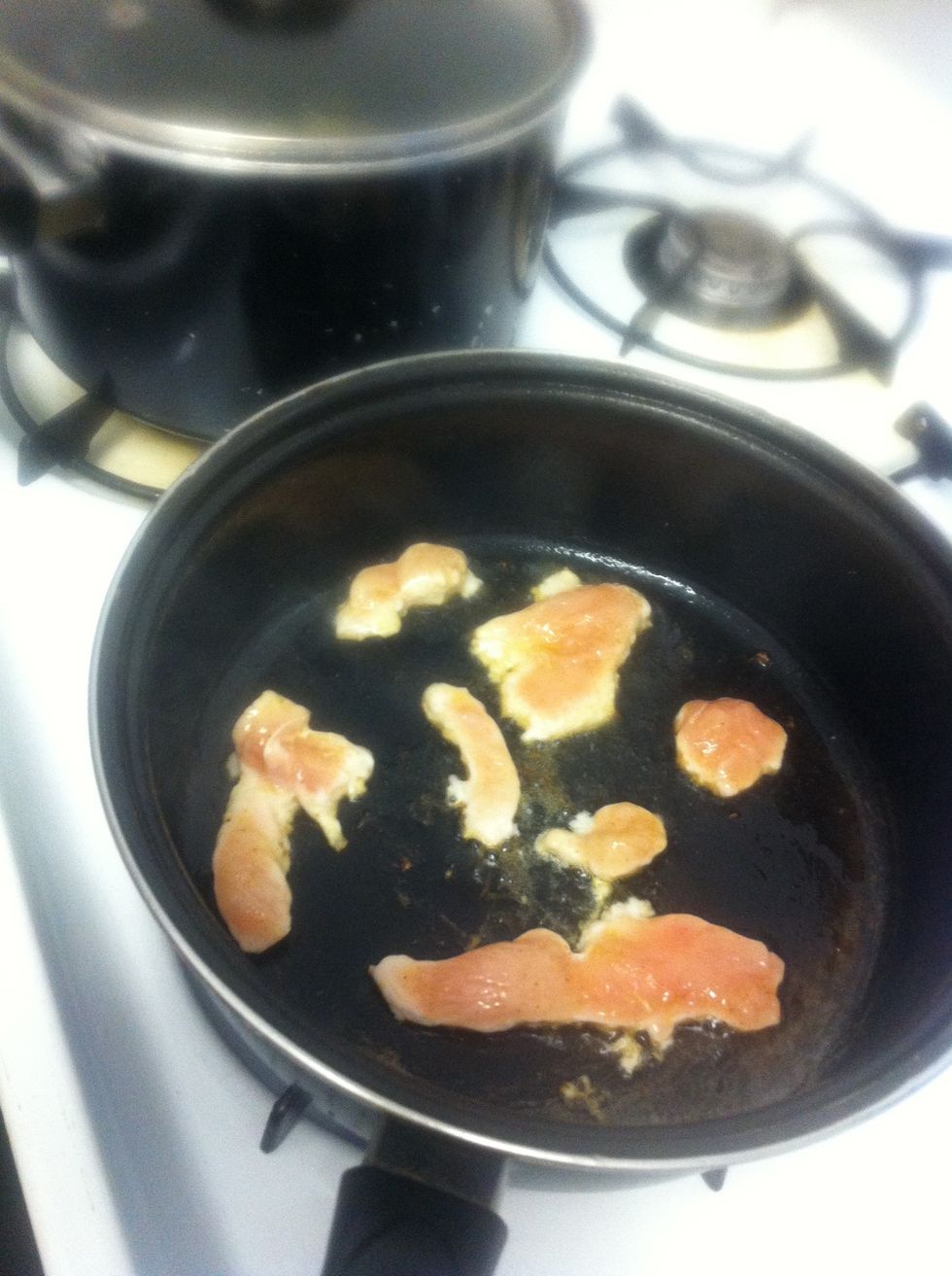 Begin to brown the chicken. Once starting to brown, add chopped vegetables.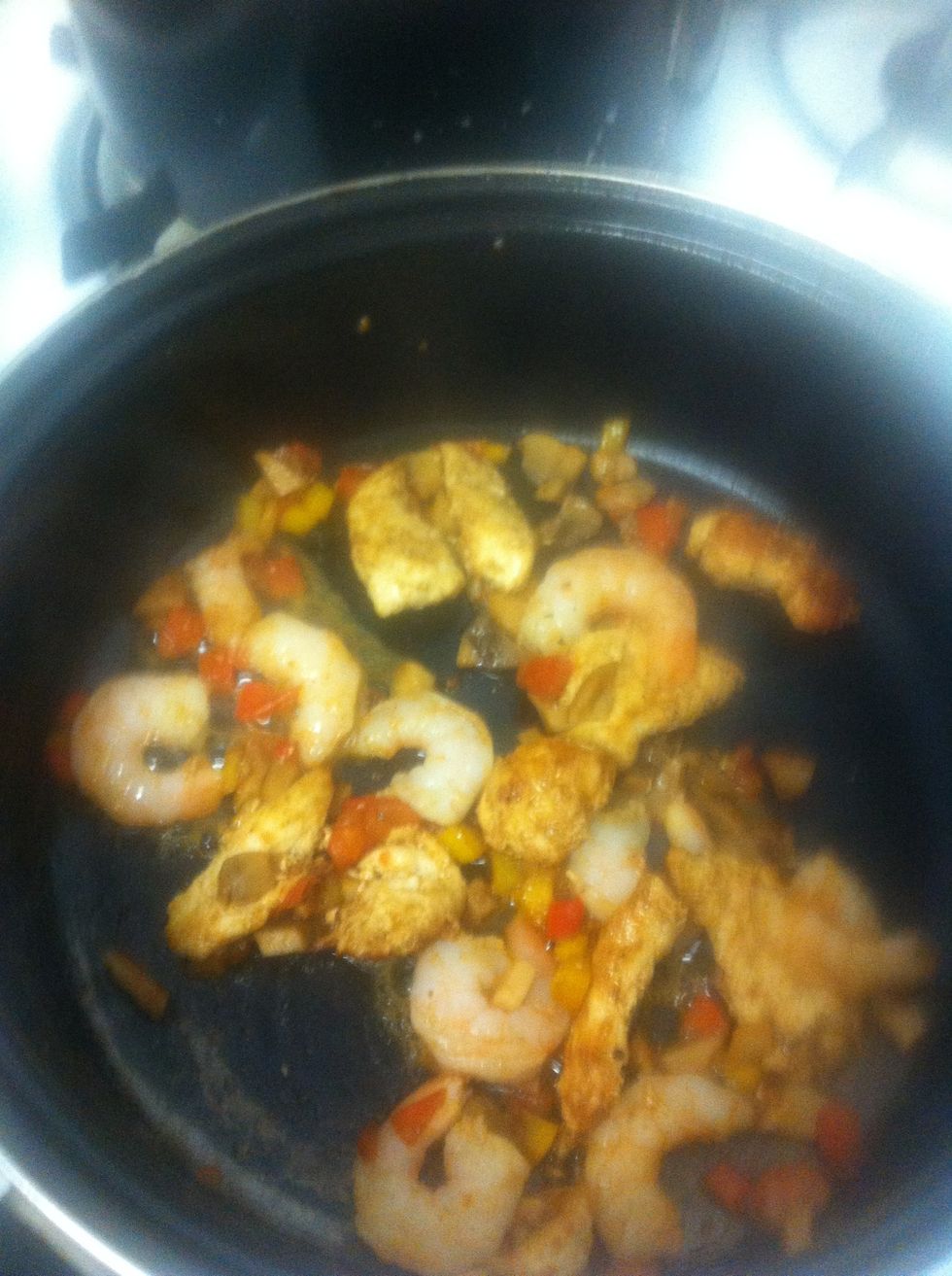 Next, add the shrimp.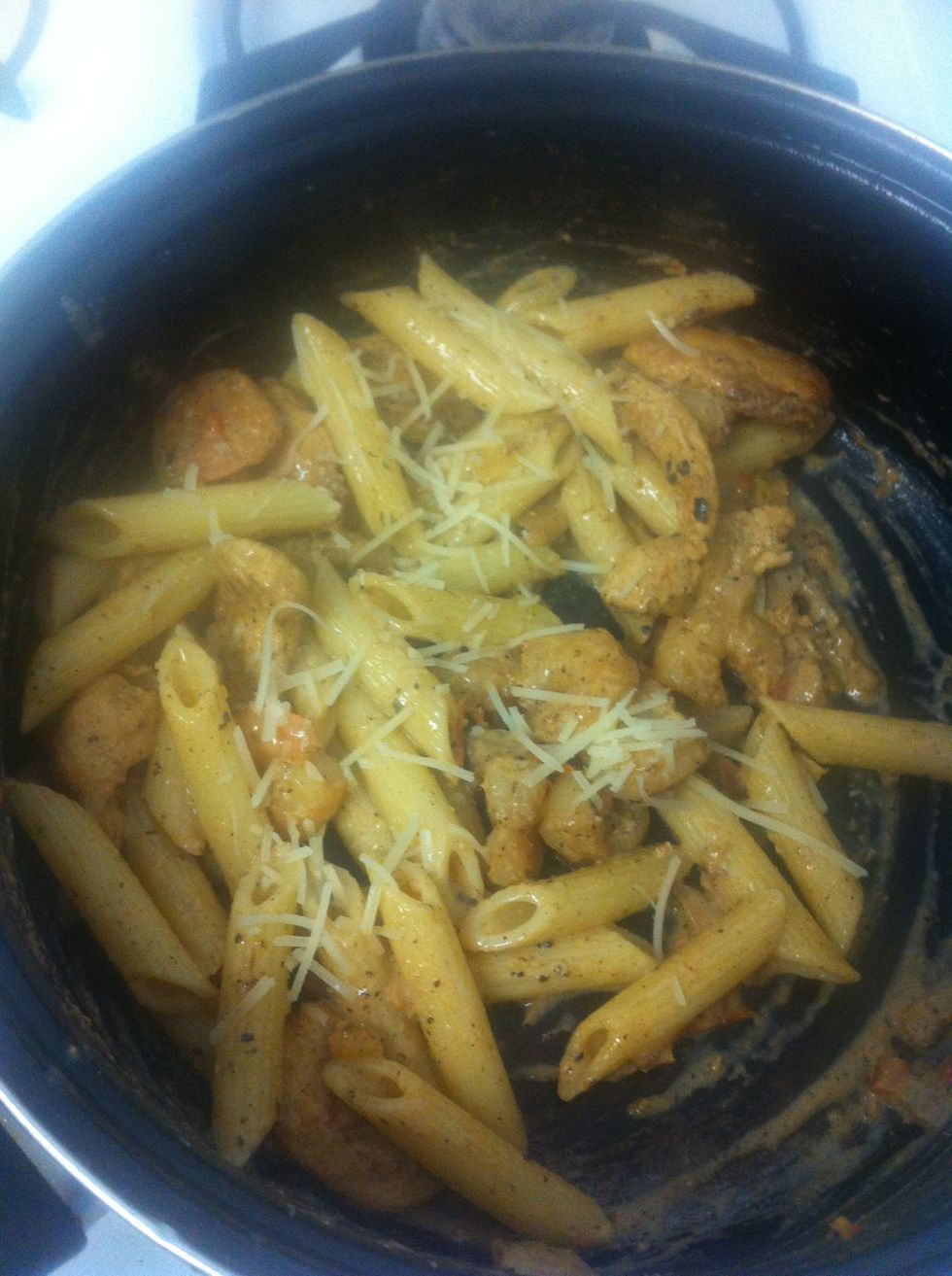 Last, stir in a bit of cooking creme (and a splash of milk), stirring to incorporate and season with lemon pepper, garlic powder, dried basil, and salt and pepper. Sprinkle with Parmesan.
Enjoy 👍
Pasta
Chicken
Shrimp
Peppers
Mushrooms
Tomatoes
Salt and pepper
Garlic powder
Cajun seasoning
Lemon pepper
Parmesan cheese
Philadelphia savory lemon & herb cooking creme