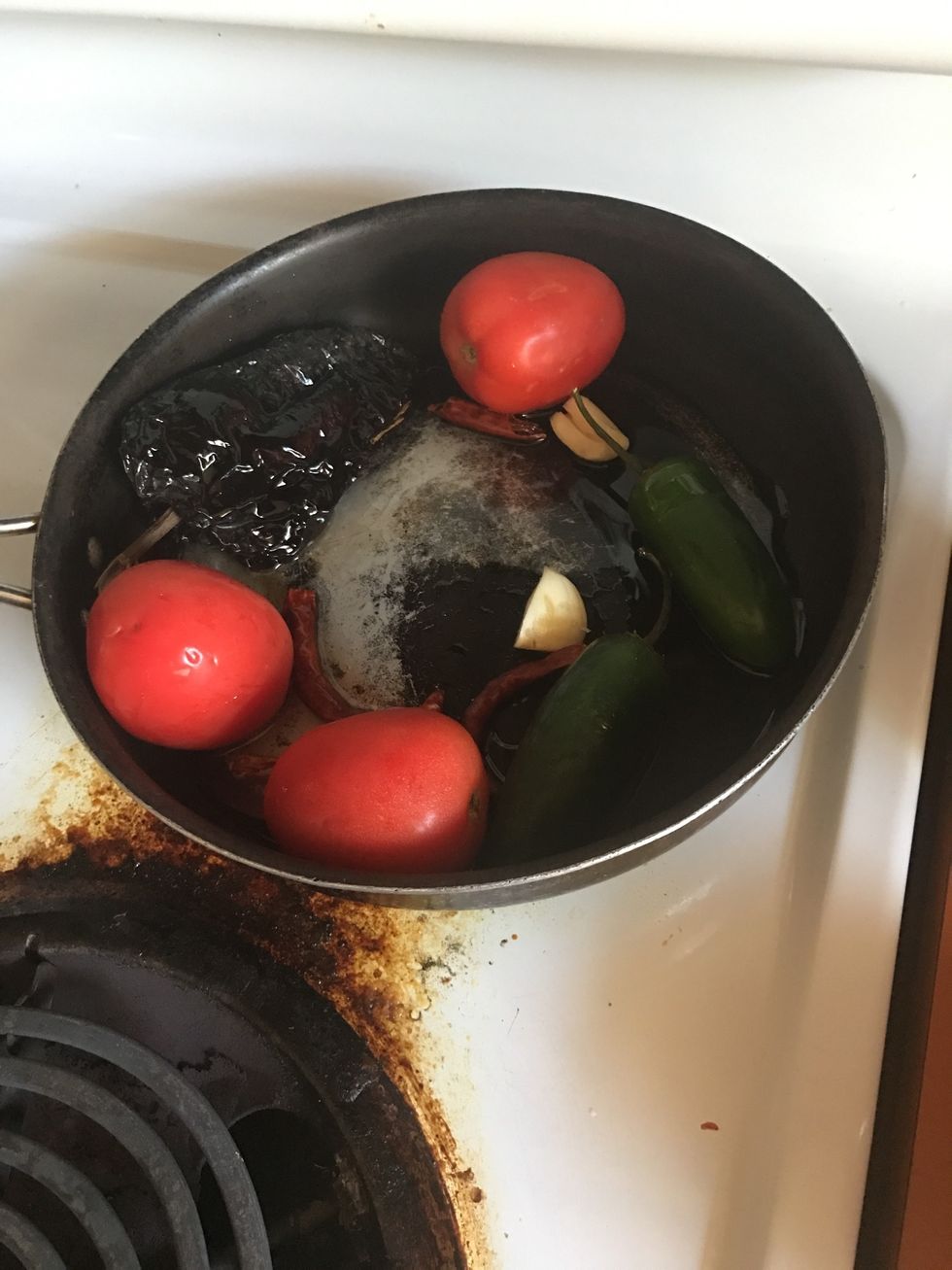 In small skillet, add chipotle, chile de árbol, jalapeño, garlic, tomatoes & olive oil over medium heat. Cook for 15 to 20 minutes, turning often so the dried chiles and garlic does not burn.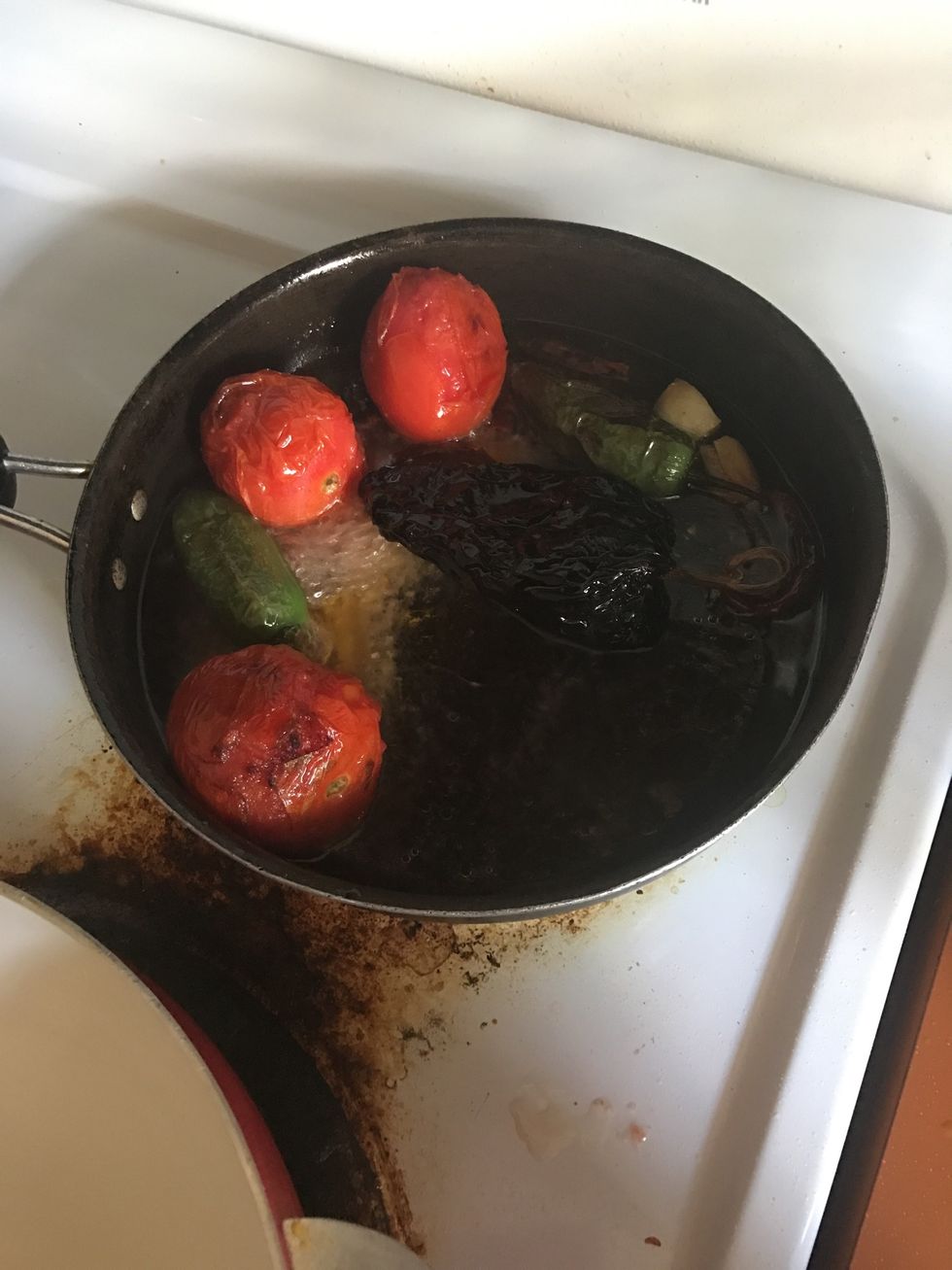 To that same pan, add 1/2 cup of water and cook for another 5 minutes to soften the dried peppers a little more. Transfer to blender, add the bouillon and blend on high until smooth, set aside.
Add the chorizo to a large skillet over heat to medium. Cook for 6 to 8 minutes, breaking into smaller pieces with a wooden spoon. Add the onions and cook for another 3 to 5 minutes.
Add the nopalitos and salsa fom blender. Bring to a boil, reduce to a simmer and cook for 10 minutes.
Taste for salt and add a little fresh cracked pepper. Serve as is with rice, beans and warm tortillas. Or top with egg and salsa as pictured. Yields 6 servings.
The creator of this guide has not included ingredients
Julia ? Camacho☕
Love to cook ~ I will try just about anything! I love to show and share all of my recipes that I know and learn. Enjoy! Send request, too!!