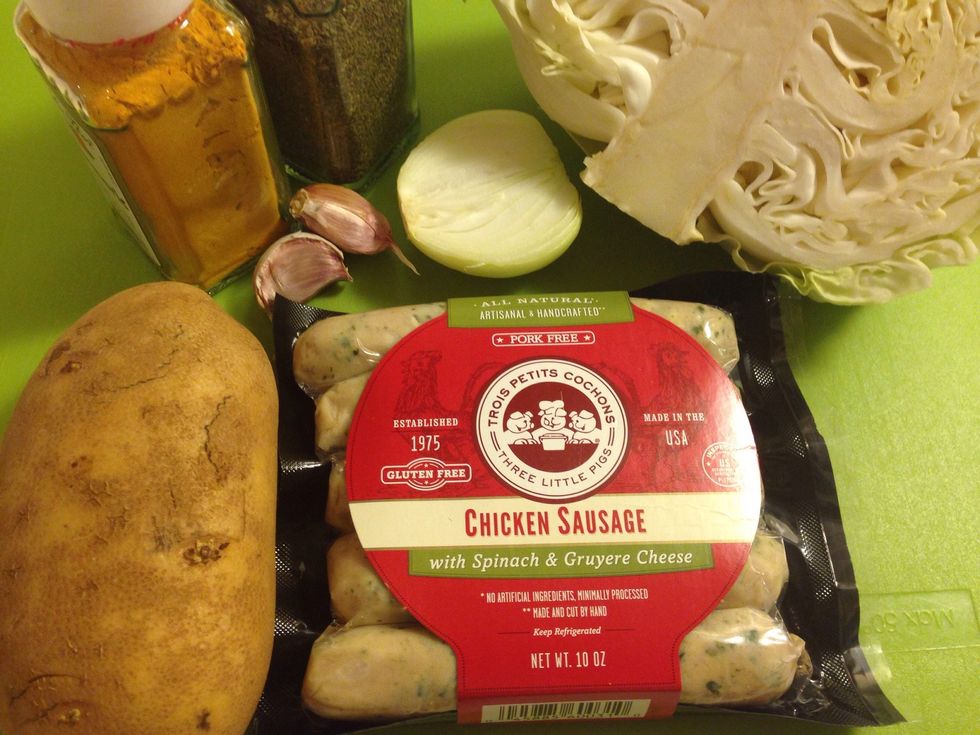 Gather your ingredients. I used flavored chicken sausage from Three Little Pigs but you can use whatever meat. Bacon is a popular option. Especially in 'Merica!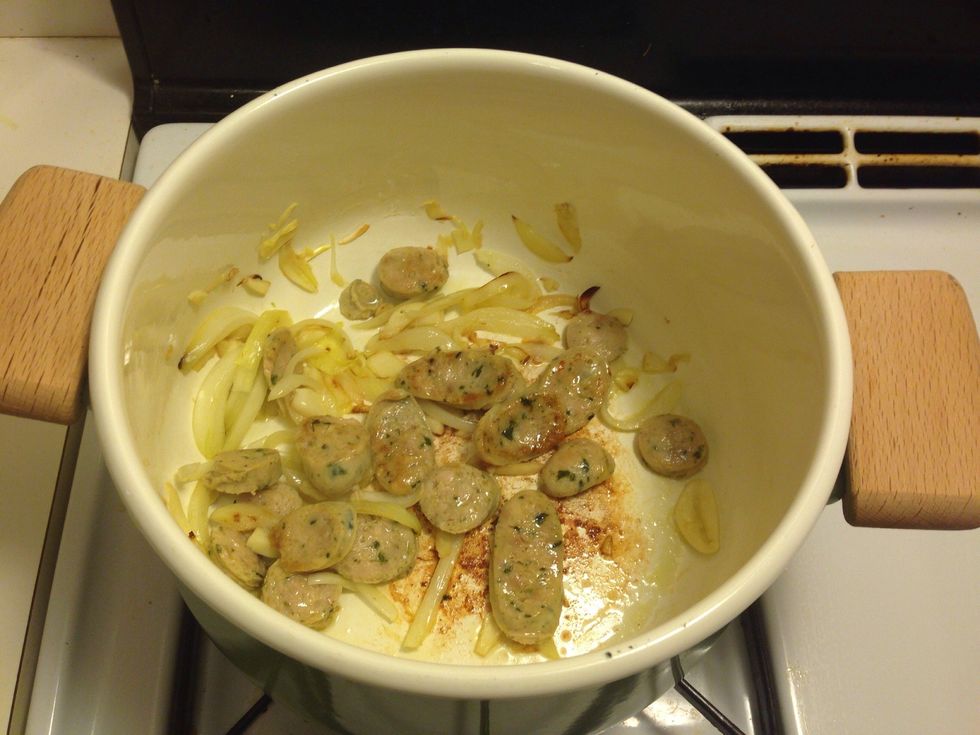 Add a 1.5 Tb of oil, add onion then garlic in a pot. Sauté for 5mins and add sausage. Cook til golden brown on medium high heat. Note: add potatoes here if you don't want to add tumeric.
Chop half a cabbage into strands like so. Add to pot with a half cup of water. Reduce heat to low, cover pot and allow to simmer for 20mins.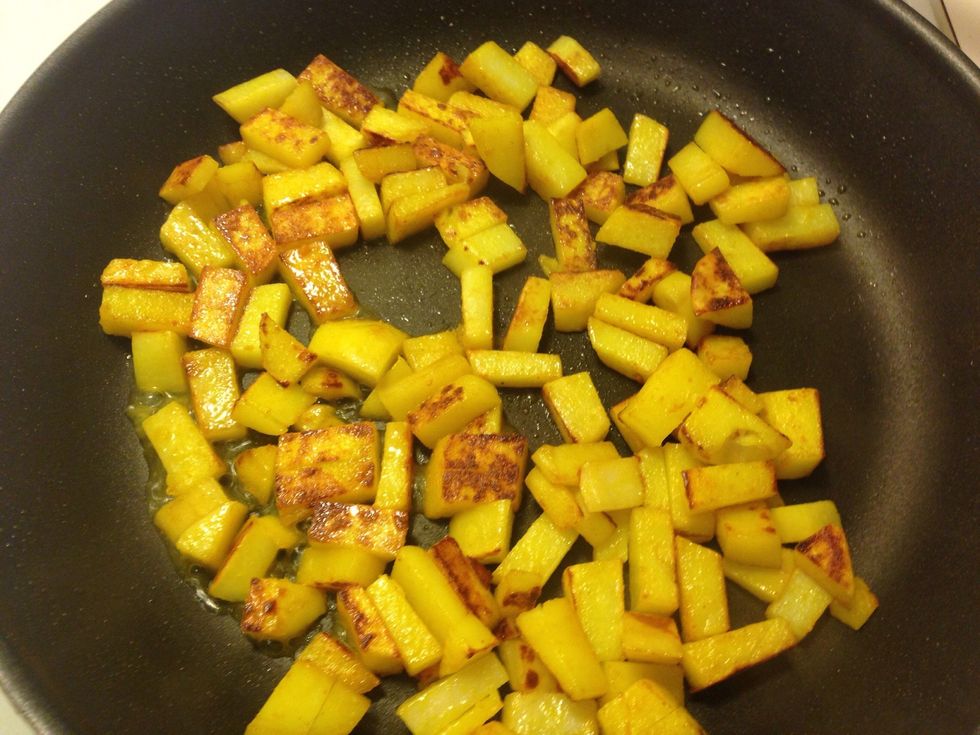 Optional--- In a different pan, heat oil and add chopped potatoes. Add 1 Tb of water, tumeric, and salt. Steam for 10 mins on medium low heat, and then brown on high heat for 3mins.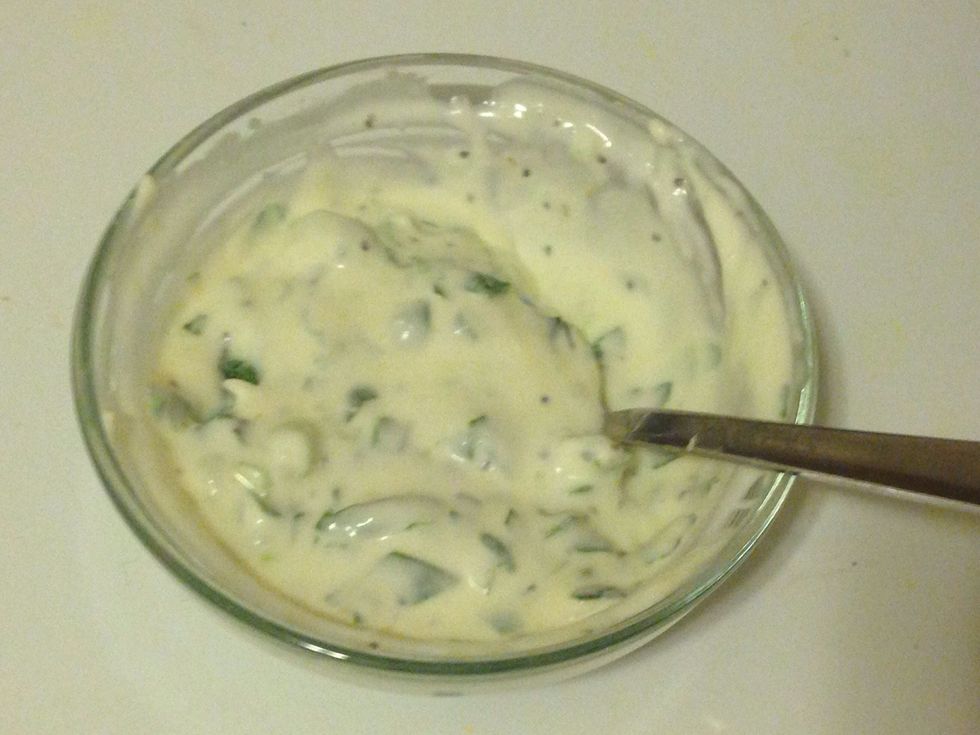 In a small mixing bowl, add creme fraiche, herbs, lemon juice, and a dash of salt and pepper.
Plate cabbage & sausage first, add potatoes if you haven't added it earlier. I cooked it separately to add tumeric for color contrast. Add a dollop of herb creme fraiche. Finish with sriracha.
2.0Tbsp Olive oil
3.0 Garlic cloves
1/2 Onion
2.0 Sausage
1/2 Cabbage
1.0 Potato
1/2tsp Celery seed
1/4tsp Tumeric
1/2c Creme fraiche or sour cream
1.0Tbsp Herbs, chopped (parsely, scallion, dill)
1/2Tbsp Lemon juice
Sriracha (optional)
Salt
Pepper
3/4c Water