Simple healthy soup great on cold days. Recipe snagged from Cooks Illustrated.
16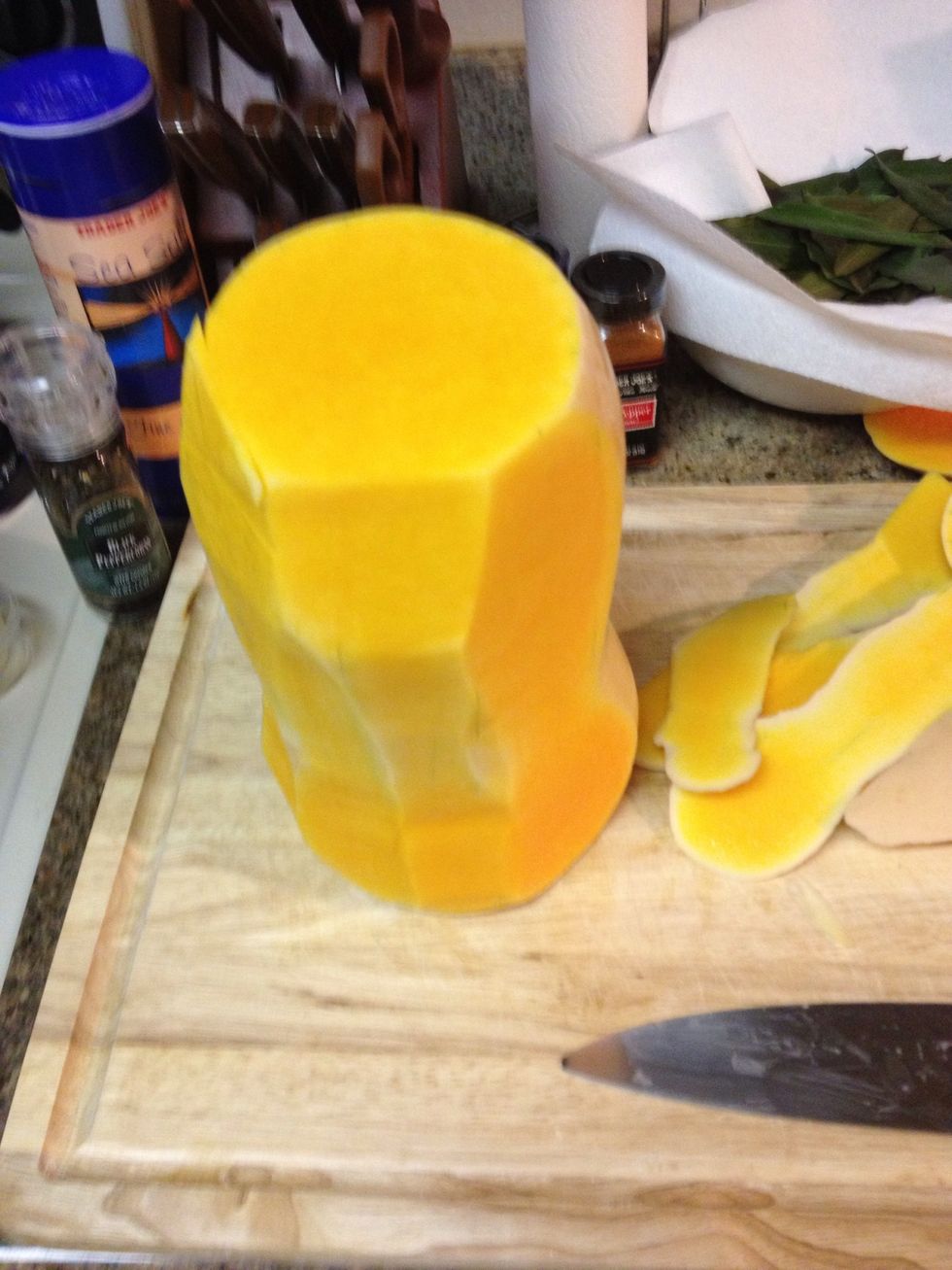 Cut the top and bottom off of the squash, stand it up and trim the skin of of the squash. Or you can peel it, but the skin is so thick you might have to peel it twice.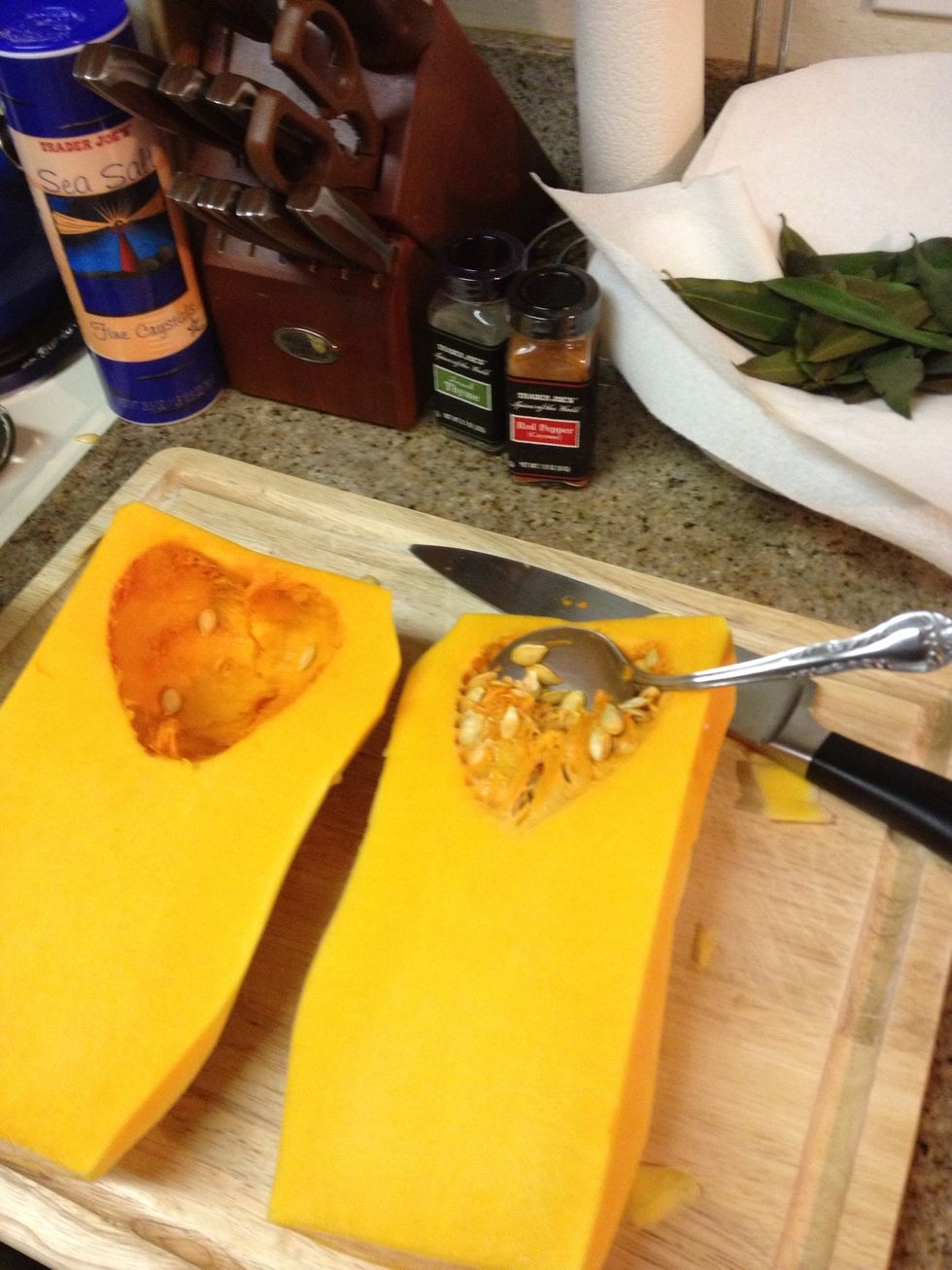 Slice in half and remove the seeds. (save the seeds to toast)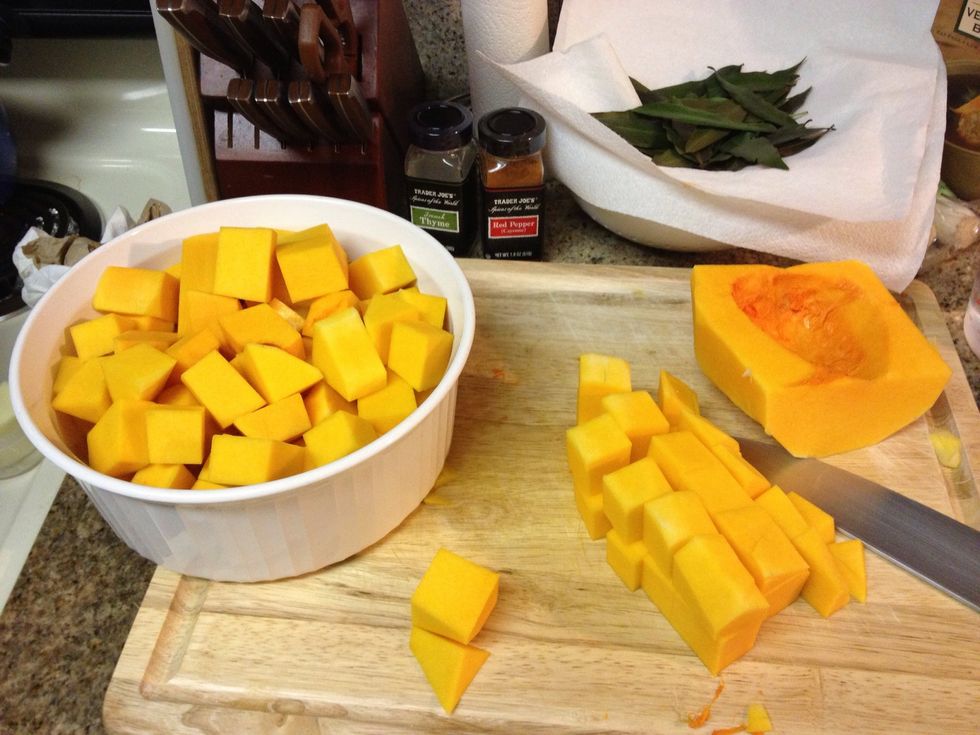 Cut the squash into 1" cubes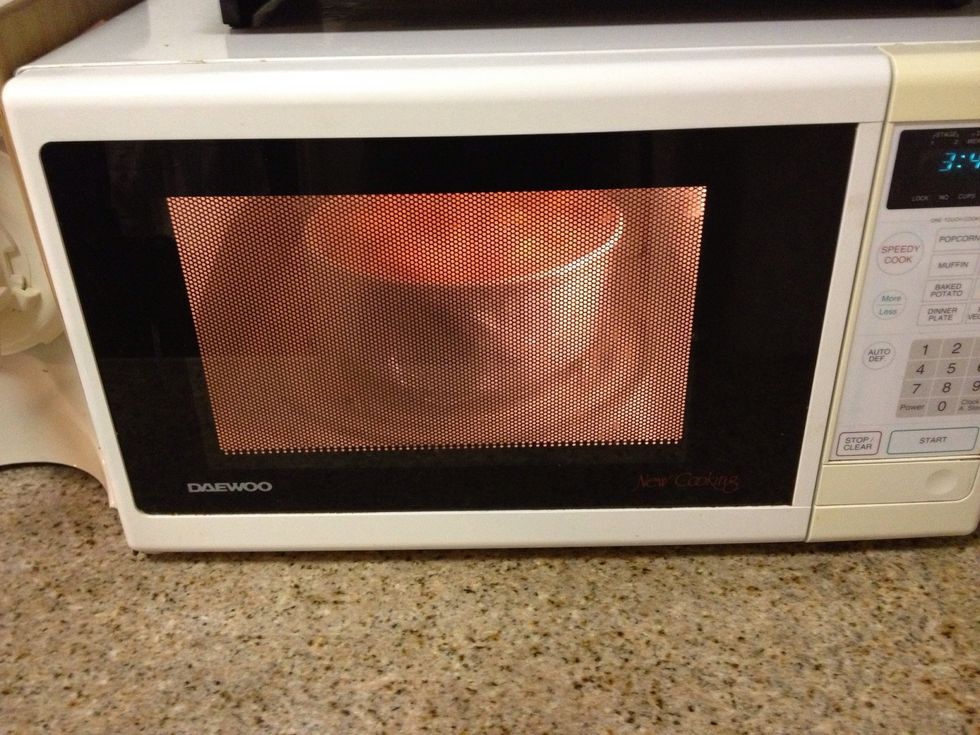 Cover with plastic wrap and microwave for 14-18 min, until knife easily penetrates it.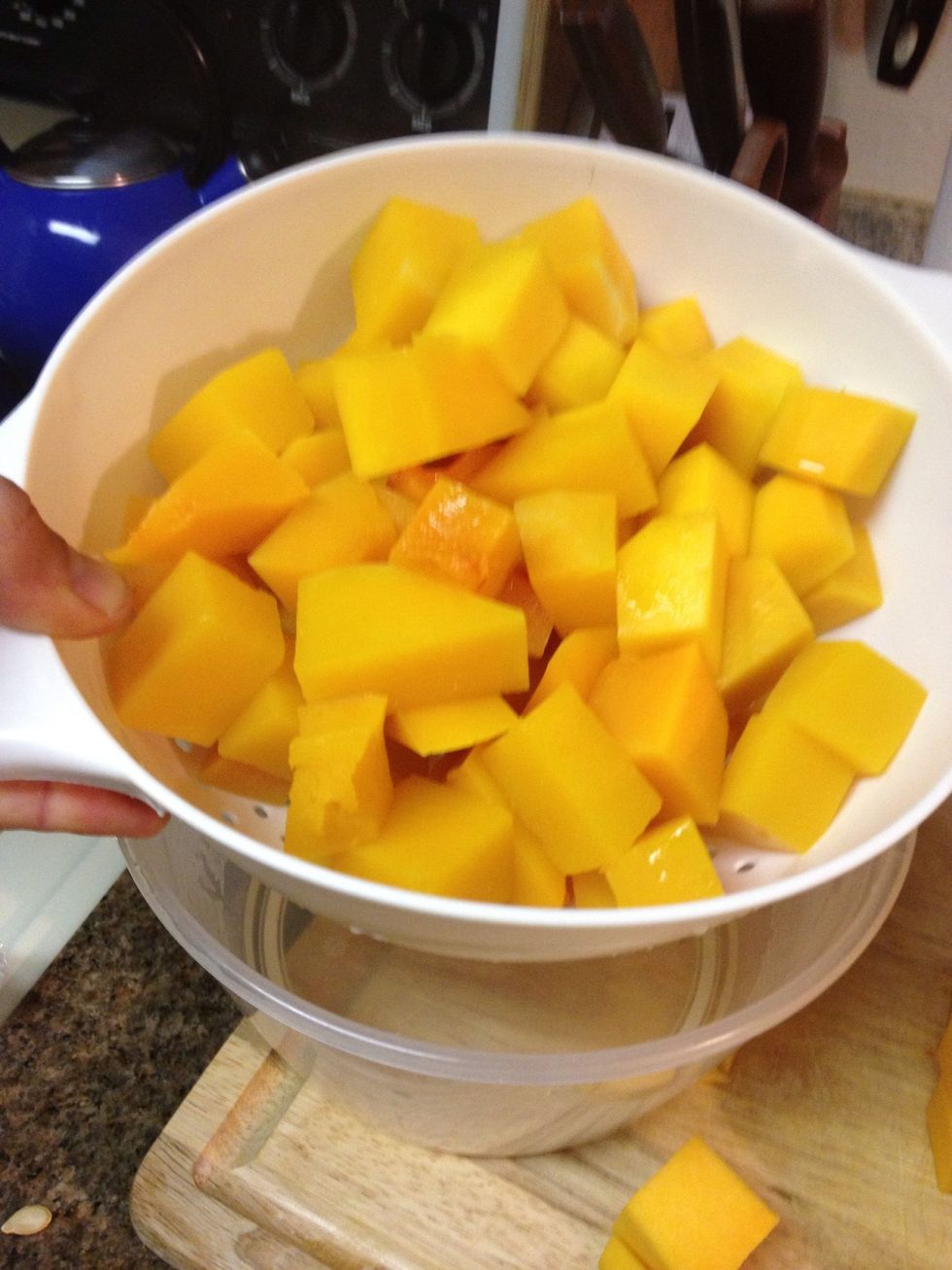 Drain squash in a colander, reserve juice.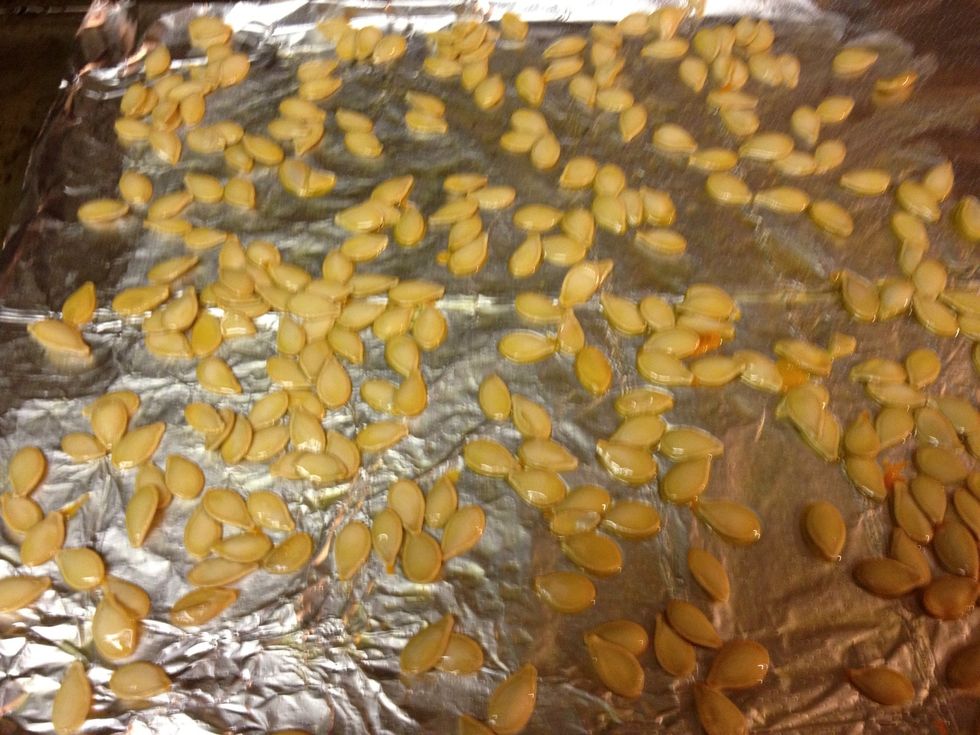 Clean and dry seeds, spread seeds on foil and coat with oil and salt. Cook 10 min at 300 F or until seeds split and are crispy.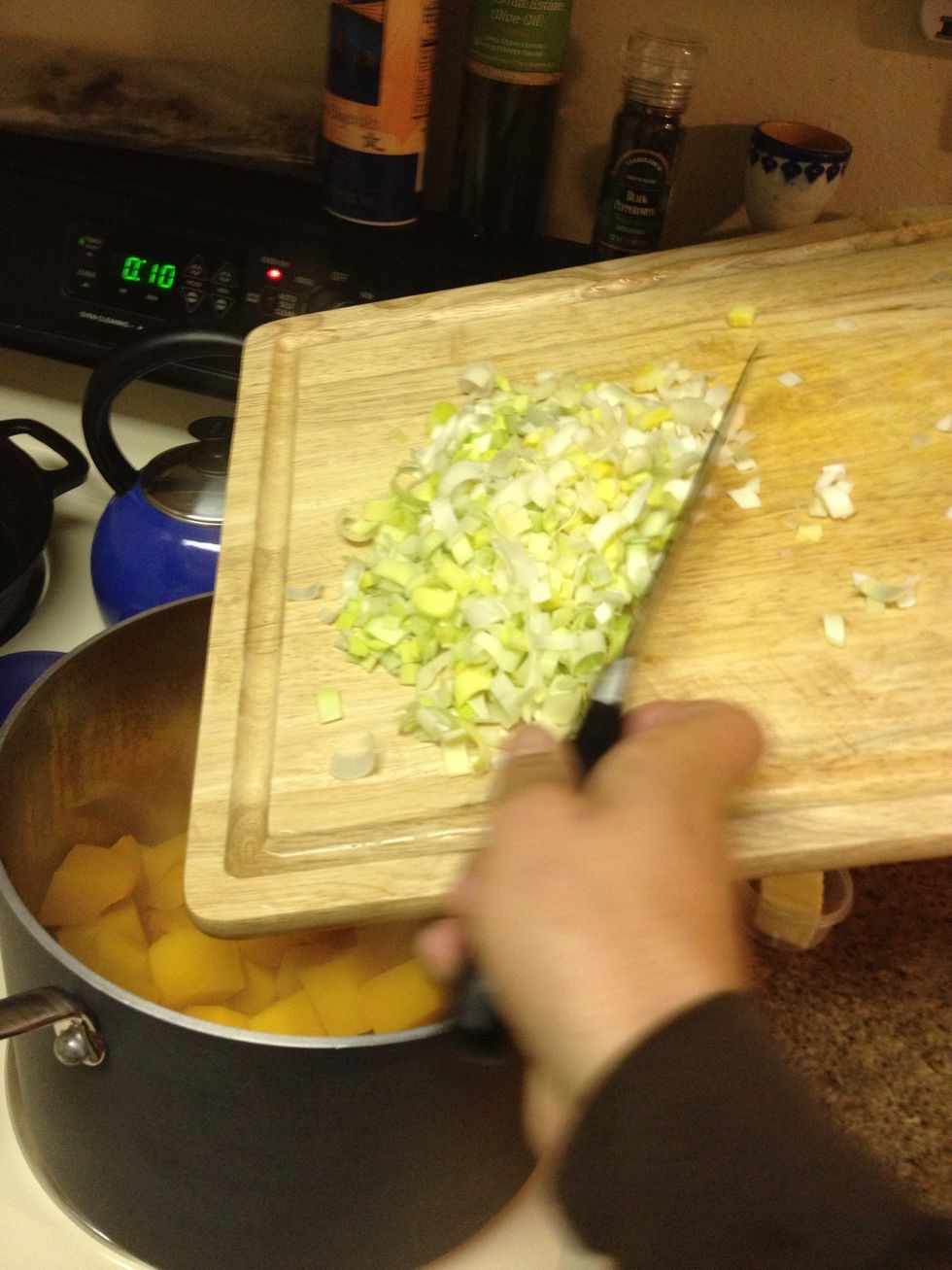 Chop 2 leeks white and green parts only. Add to pot with squash and 2 tablespoons butter.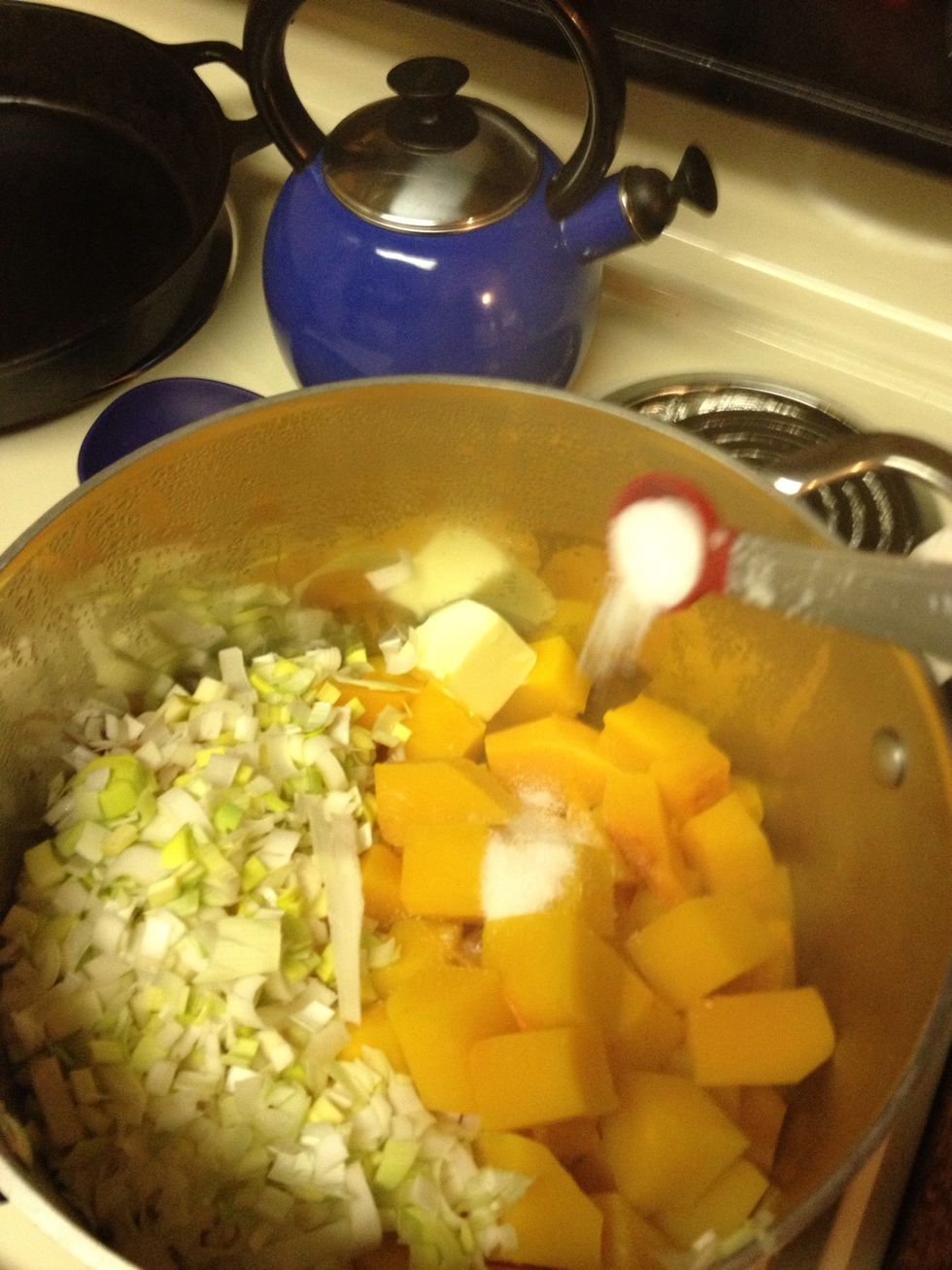 Add 1 tsp salt and cook for 10 minutes on medium high heat stiring occasionally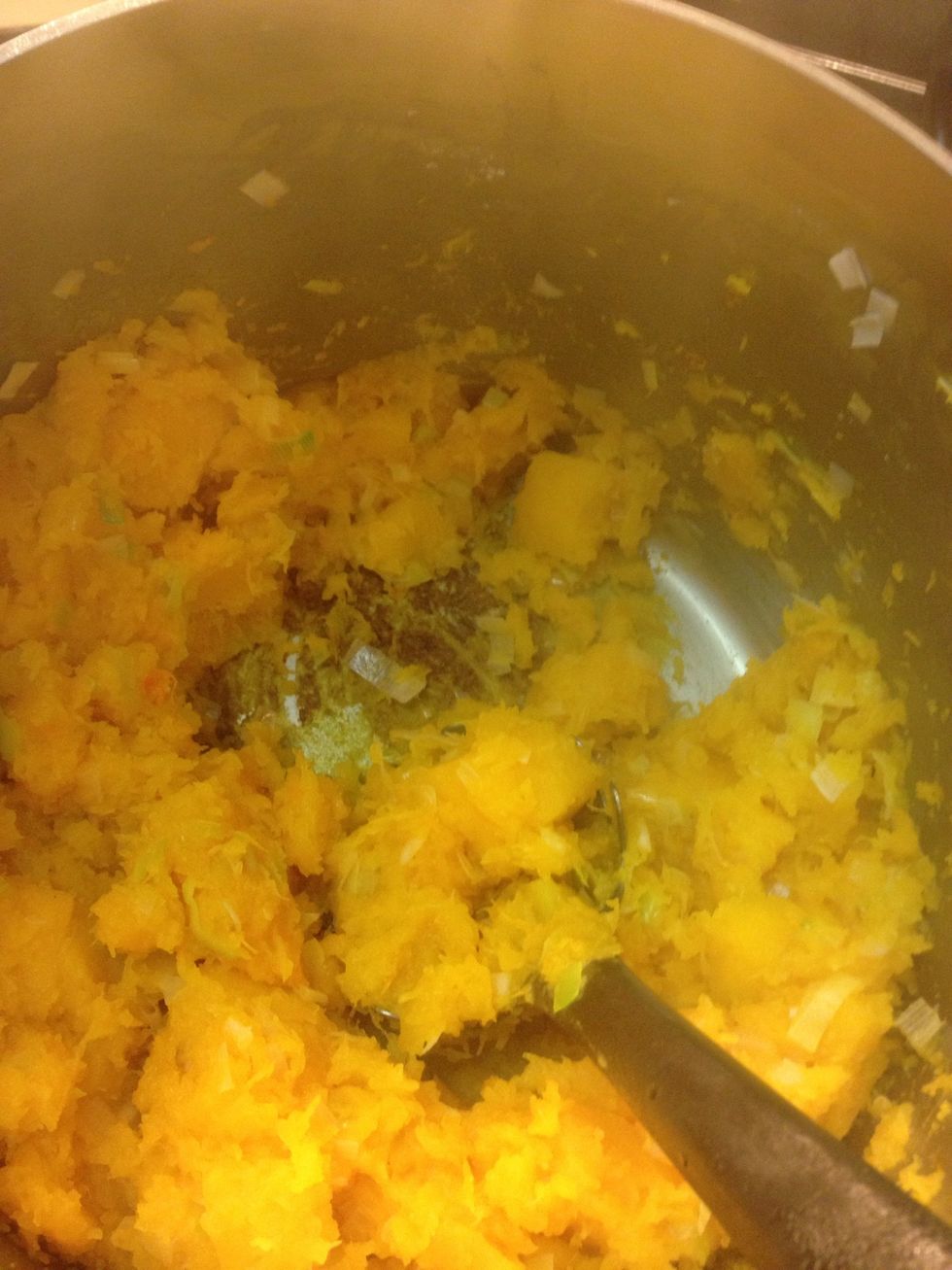 Squish the squash and scrape up the brown bits on the bottom of the pot.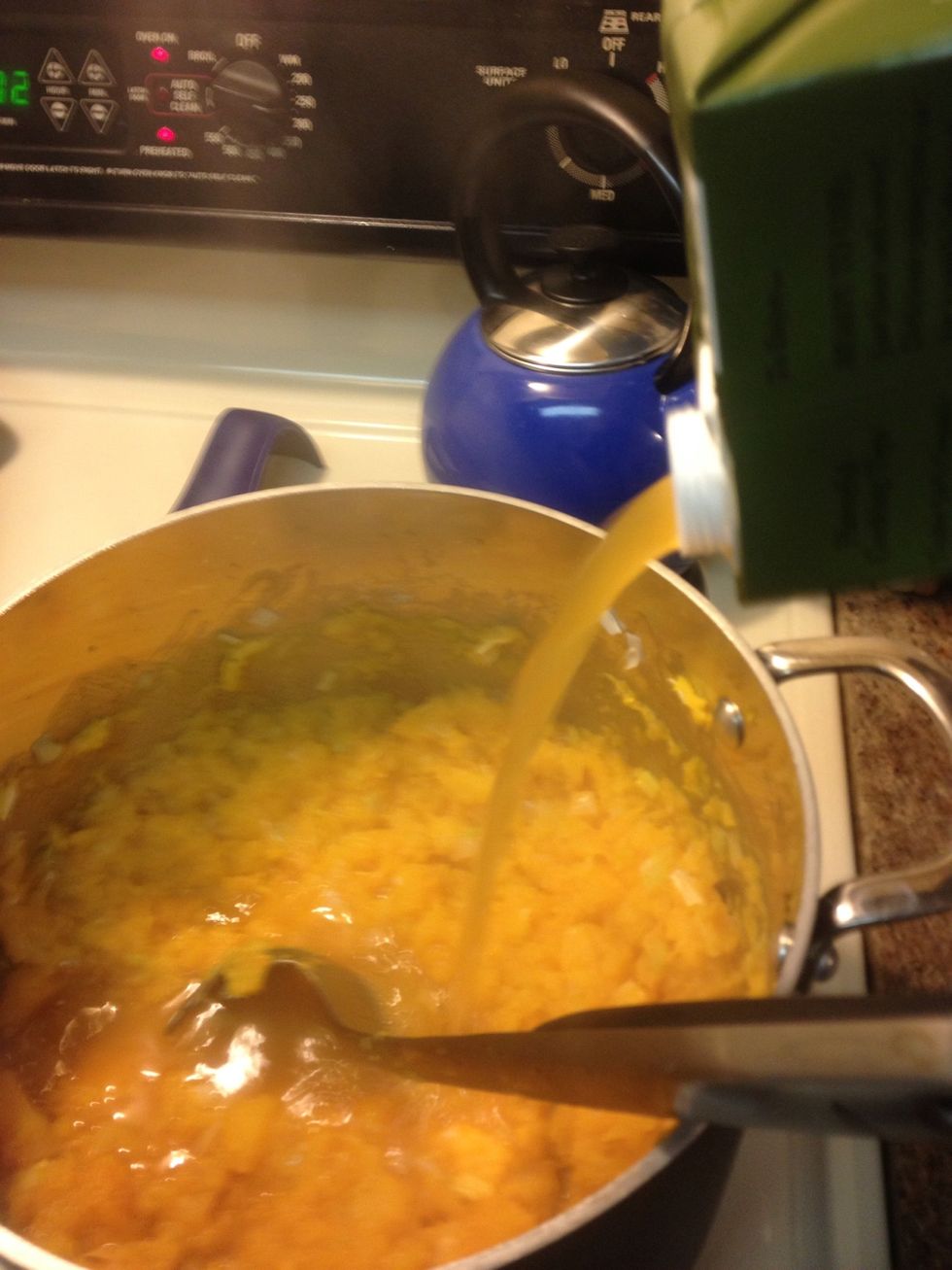 After squash is broken down soft and slightly browned. ~10 minutes. Add 4 cups vegetable broth. Cool for an additional 10-15 minutes at medium heat until squash is nice an soft.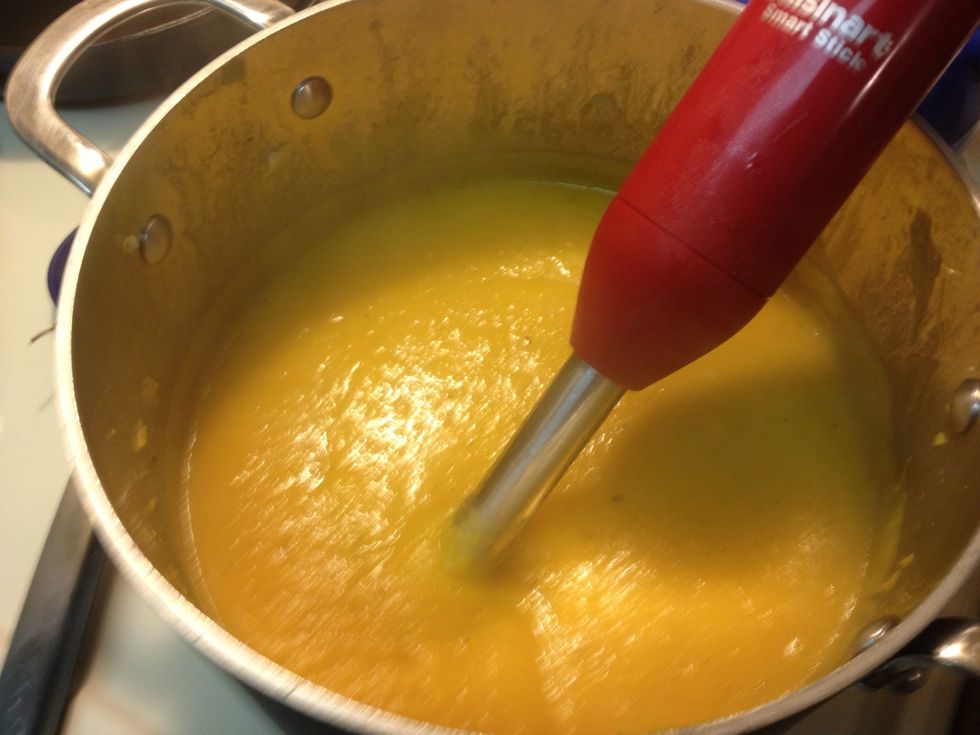 Purée in pot or transfer to blender in batches till smooth. Add a dash of cayenne and salt and pepper to taste.
Toppers- lemon juice, truffle oil, salt and pepper to taste.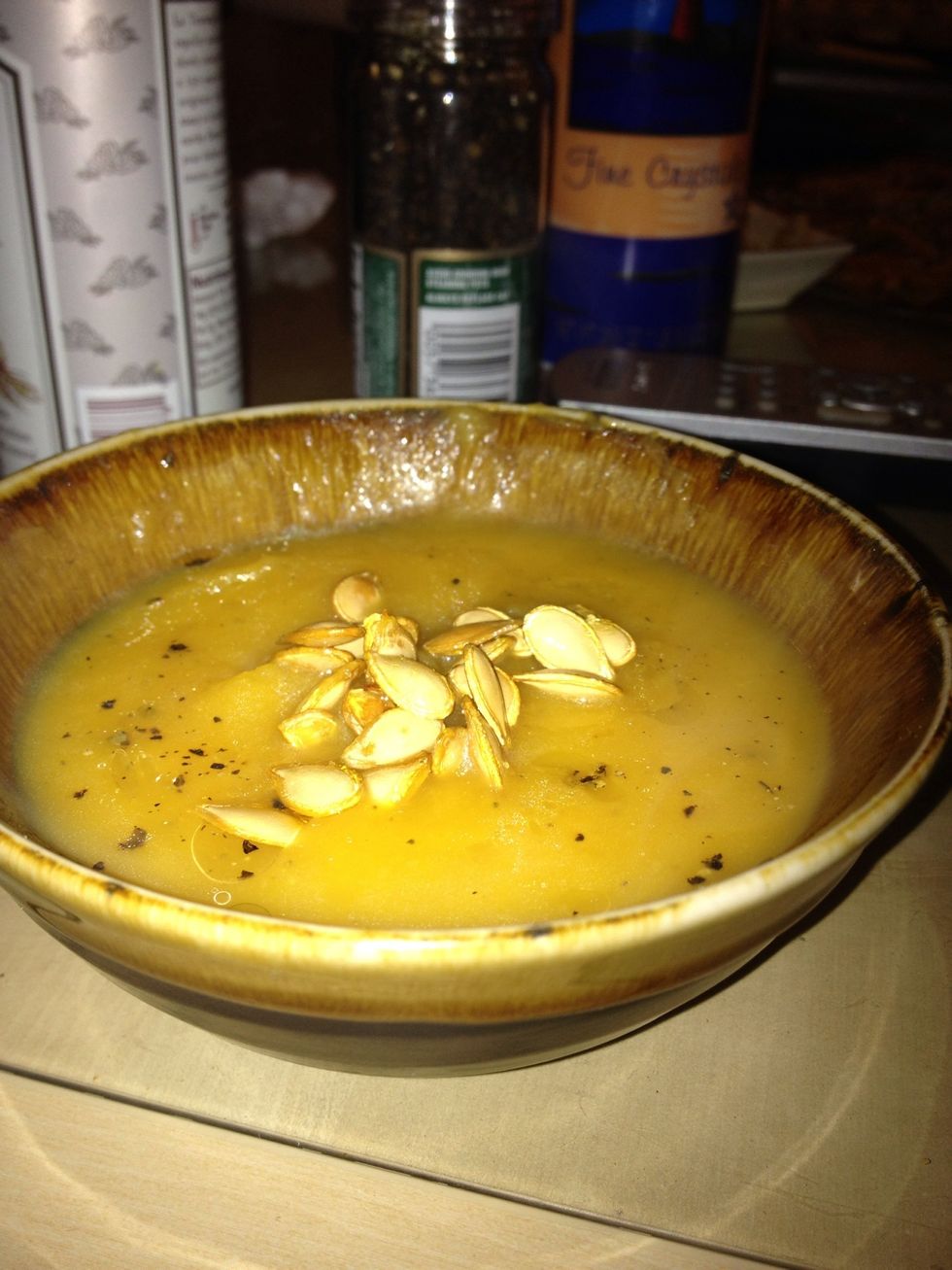 Top with toasted seeds and serve with a nice grilled cheese sandwich. Good appetite!
1.0 Butternut squash
2.0 Leeks
4.0c Vegetable broth
1.0pch Cayenne pepper
1.0tsp Salt
Lemon juice (optional)
Truffle oil (optional)