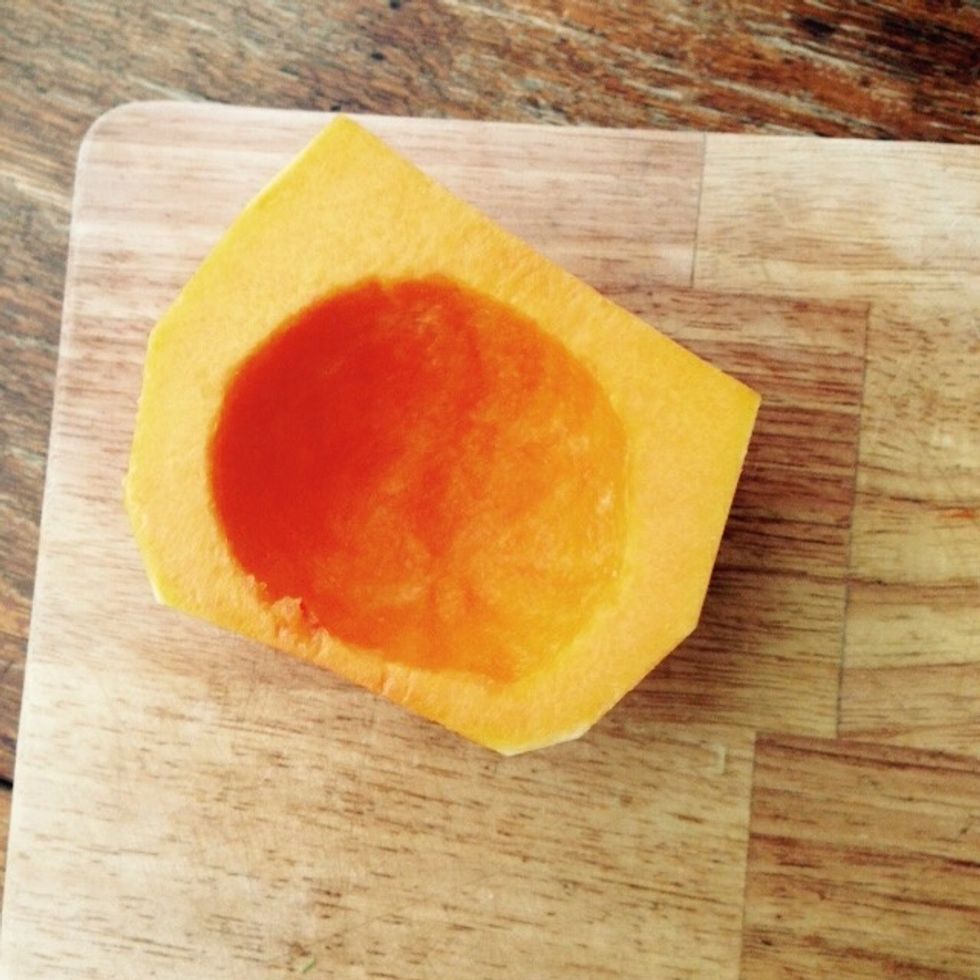 Peel and remove the seeds from the butternut squash
Cut some thin slices and set aside, dice the rest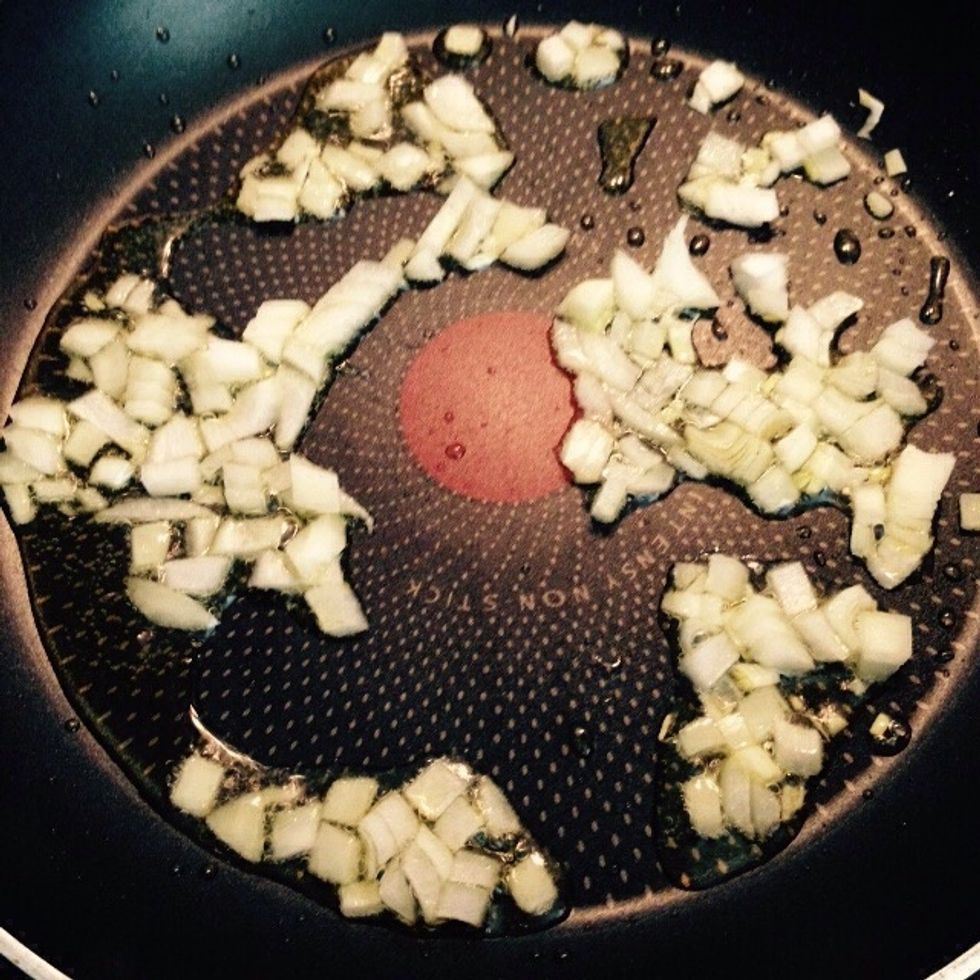 Chop half of the onion and add it to a pan with some olive oil and a splash of water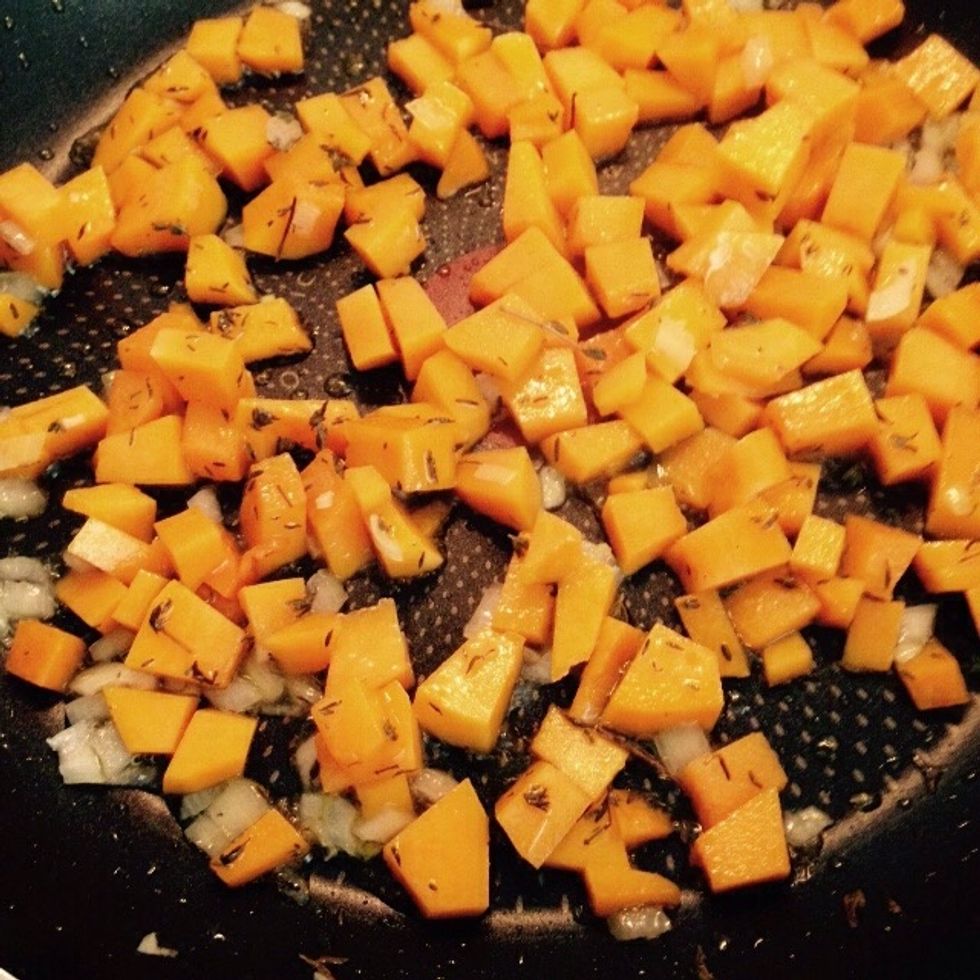 Toss the diced butternut squash in and add some thyme leaves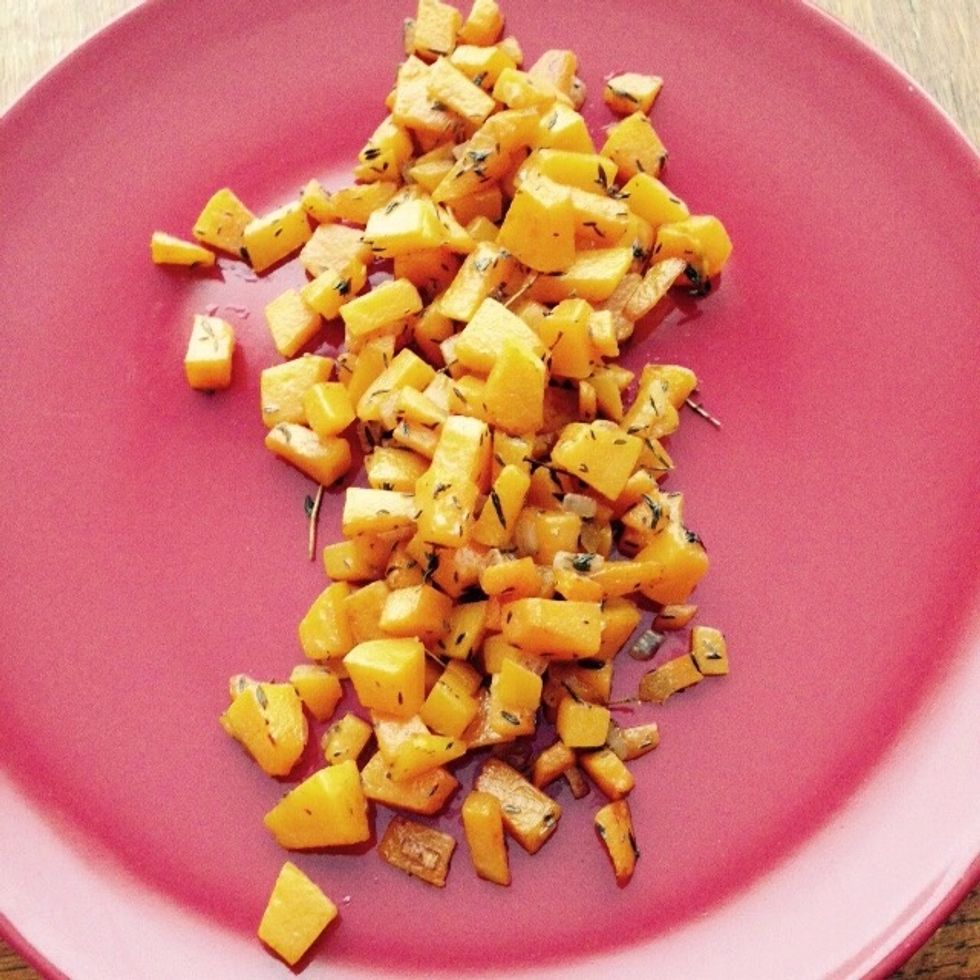 When cooked set aside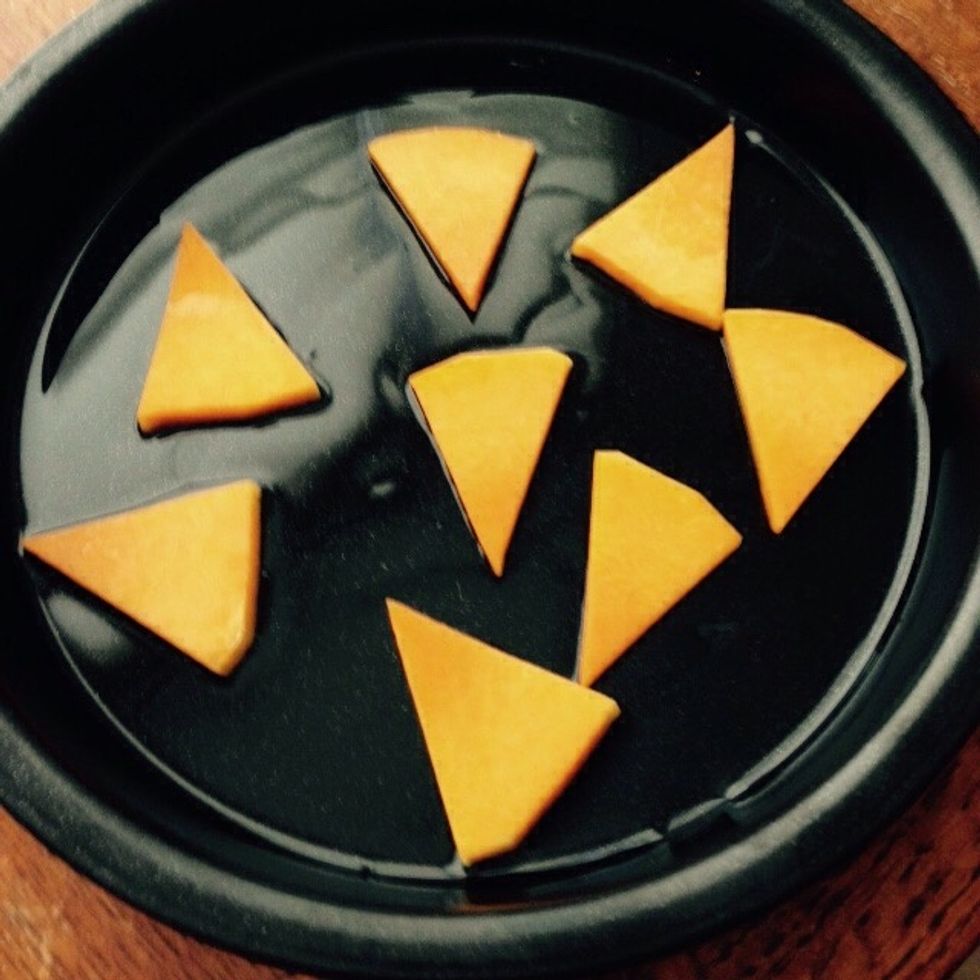 In the meantime add some sunflower seeds oil to a baking pan and toss in the thin slices of butternut squash. Bake for 15 min at 200C or until cooked.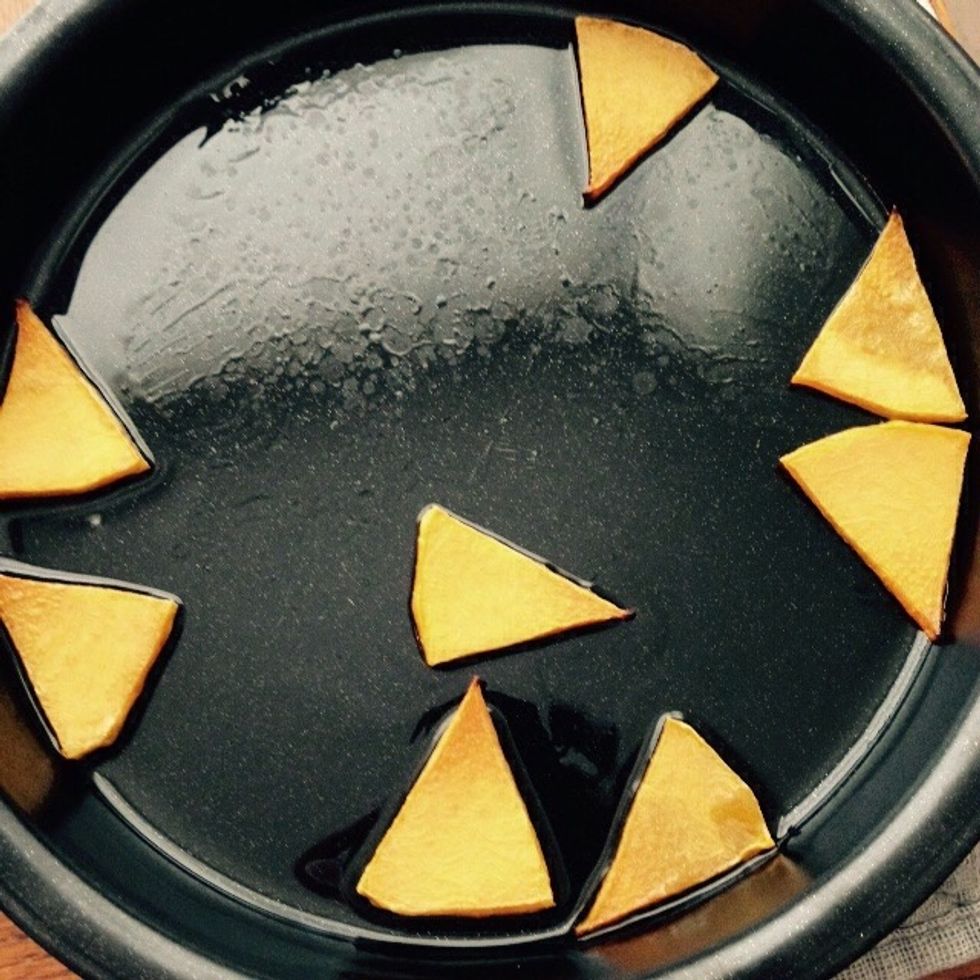 Set aside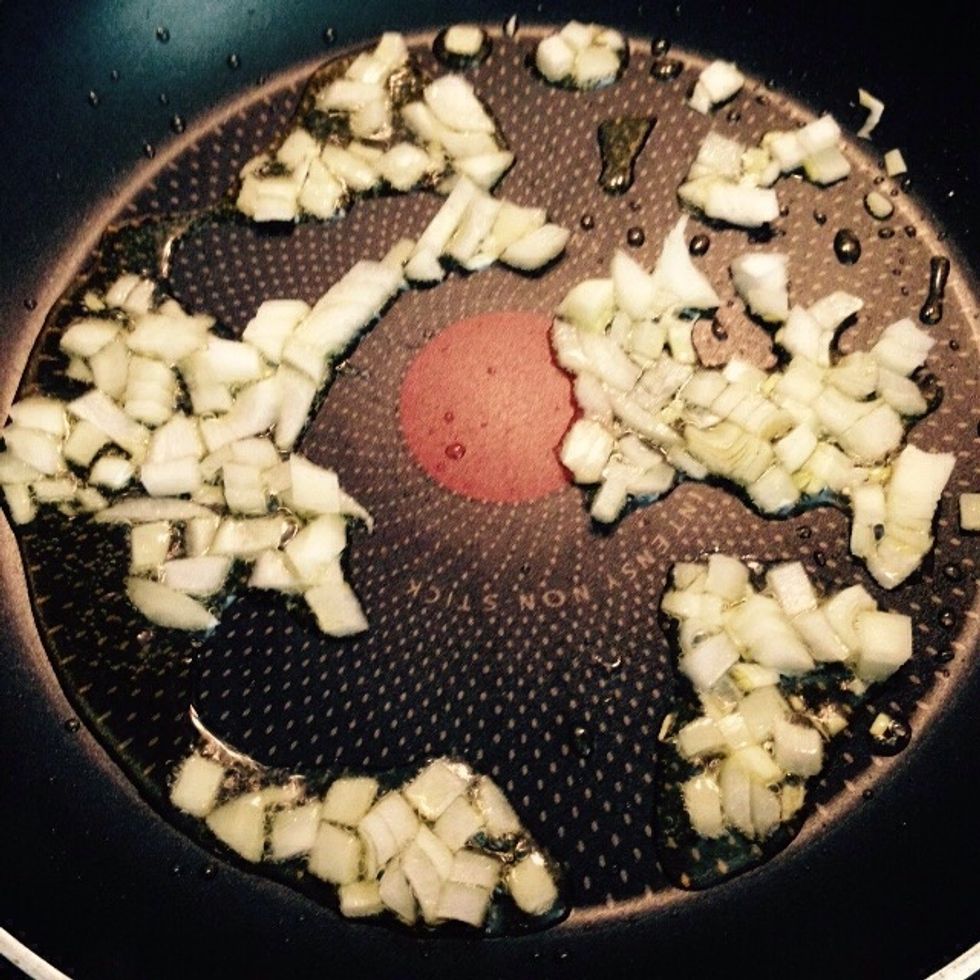 Chop the remaining onion and put it in a pan with some olive oil and water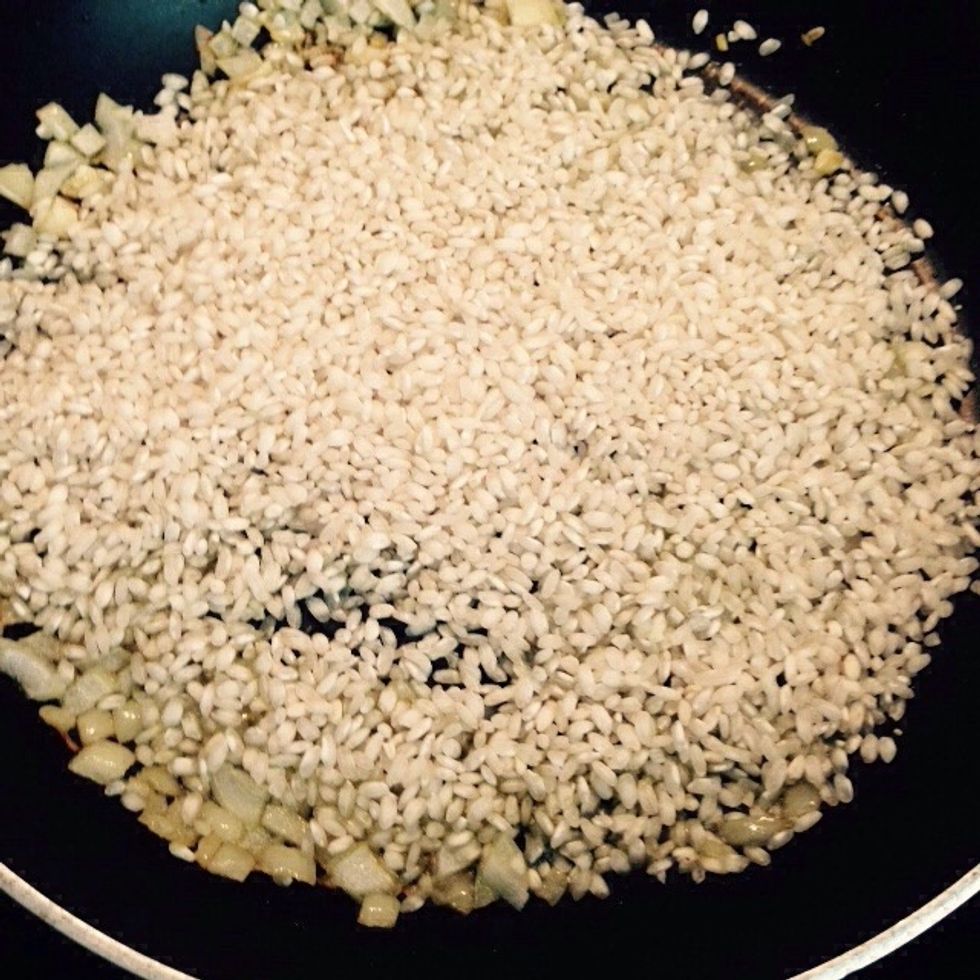 When the onion starts roasting add the dry rice to the pan. Sauté until the rice is well toasted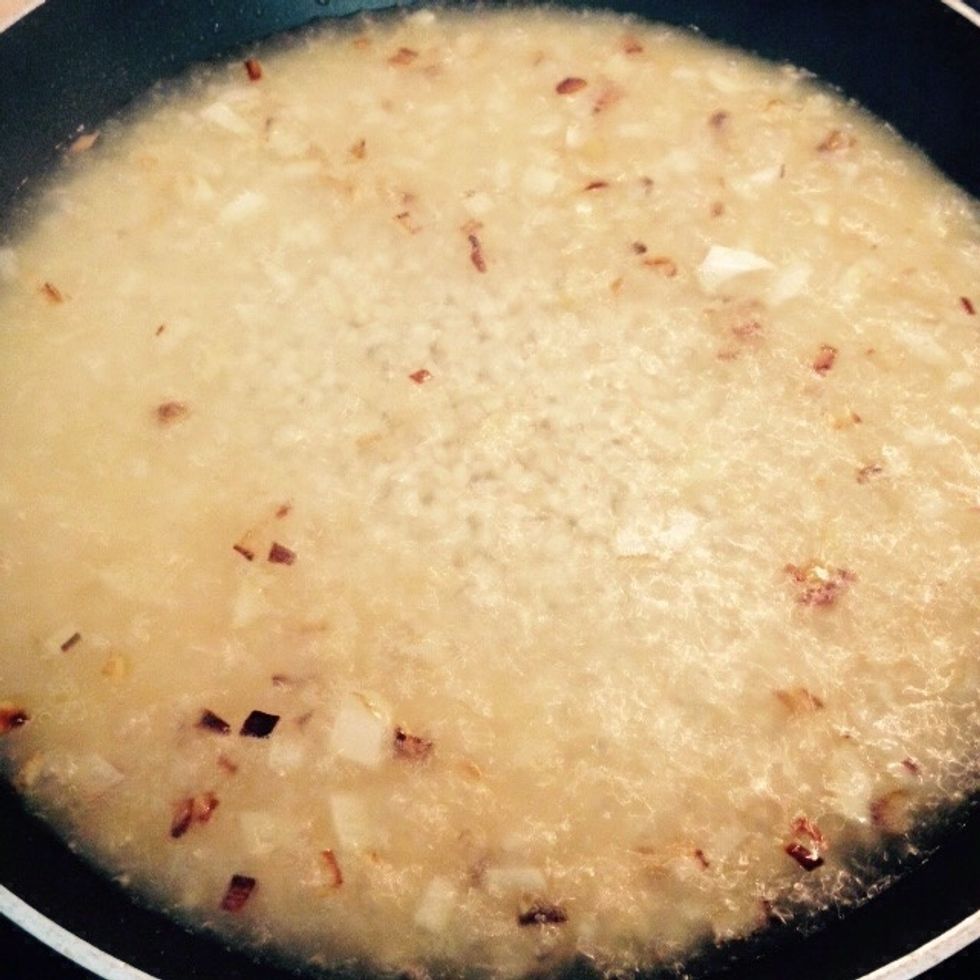 Add 2/3 of the vegetable stock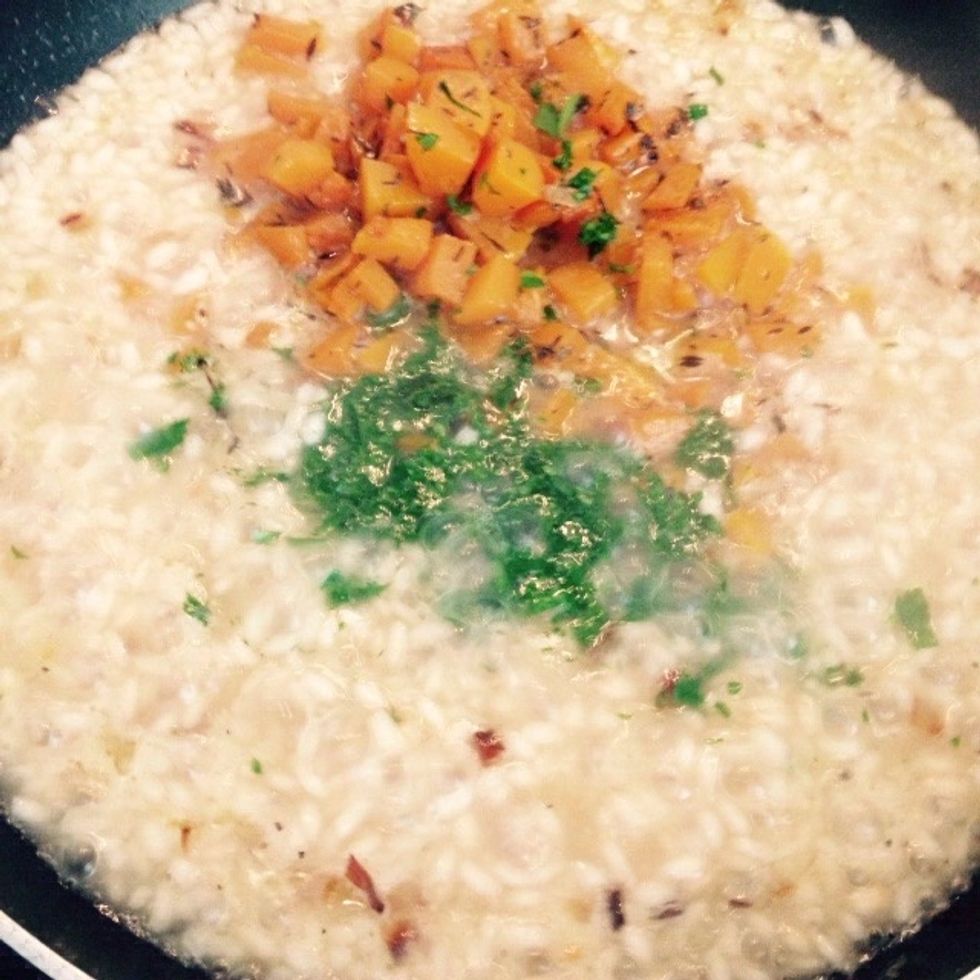 When half of the stock is evaporated add back the butternut squash and the chopped parsley.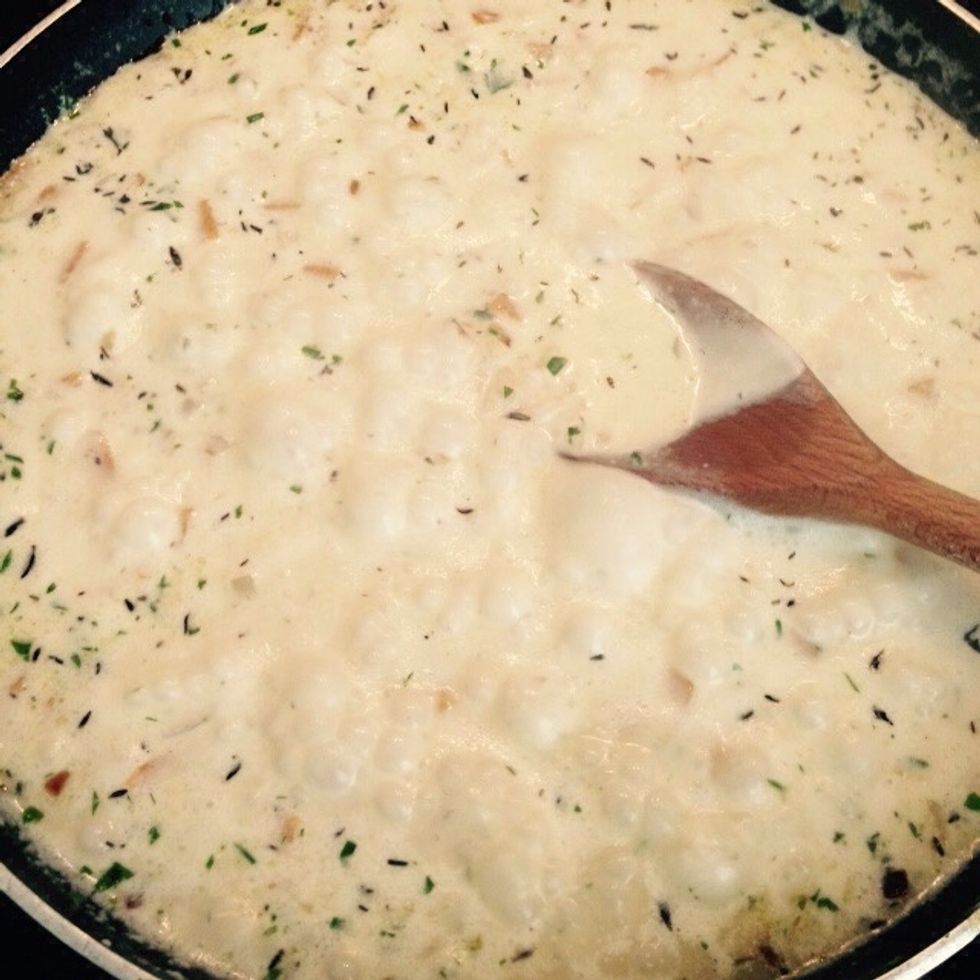 Add the cream and as much more stock as needed until the rice is cooked, adjust of salt and pepper to taste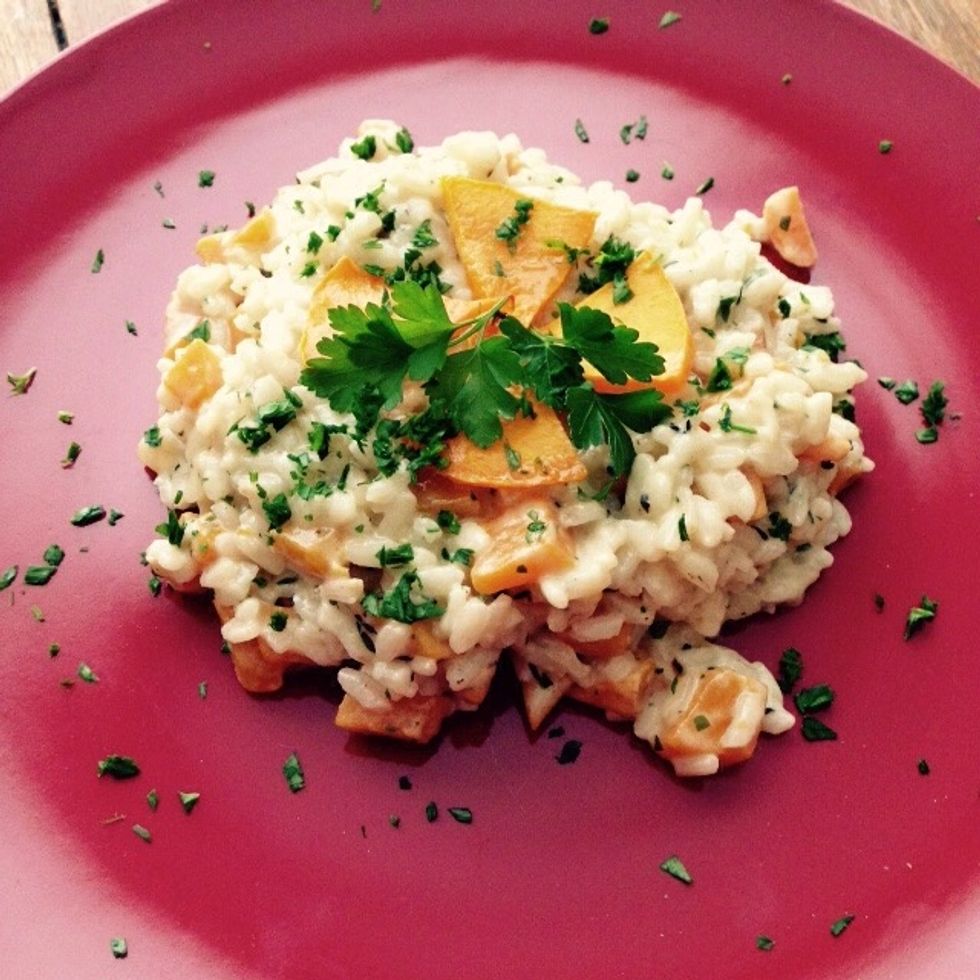 When cooked let it rest for 5 minutes, stir some butter and/or parmesan if you want extra taste and creaminess. Plate and garnish with the butternut squash slices and some parsley leaves. Enjoy!
0.0 Butternut squash
250.0g Arborio rice
1.0 Yellow Onion
Thyme
100.0ml Extra Thick Cream
0.0bnch Parsley
800.0ml Vegetable Stock
Olive oil
Salt
Pepper
Gioele Nunziatini
Italian born and raised, I moved abroad to pursue a career in engineering. Cooking is what brings me back to my origins, to the flavors of my parents' farm.