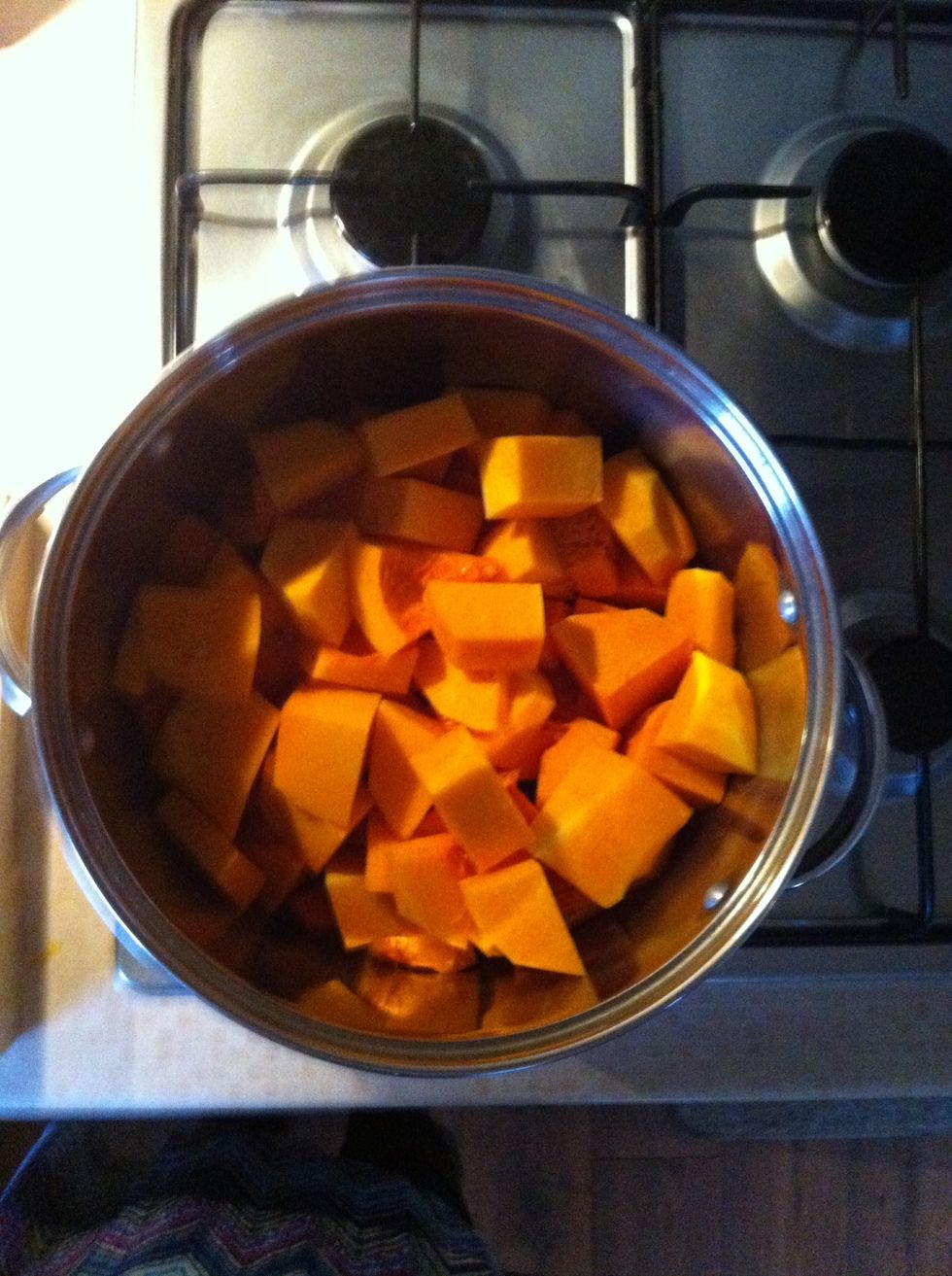 Peel, remove seeds and chop your butternut squash into chunks. If it looks like there is a lot in my pot, it's cos there is. I'm doubling up so I can freeze some.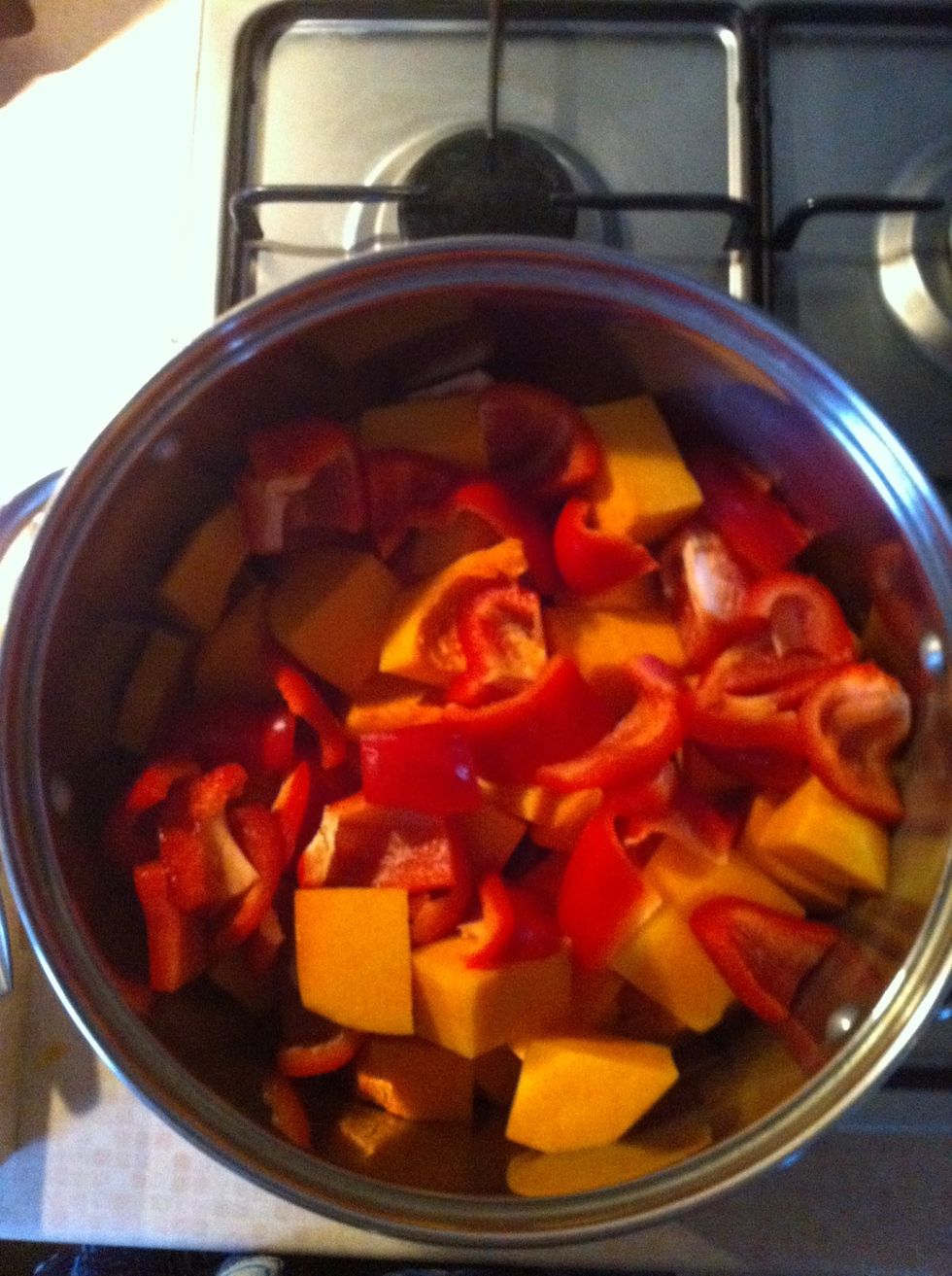 Remove seeds and chop up the pepper. Again alot, doubling up, freezing later.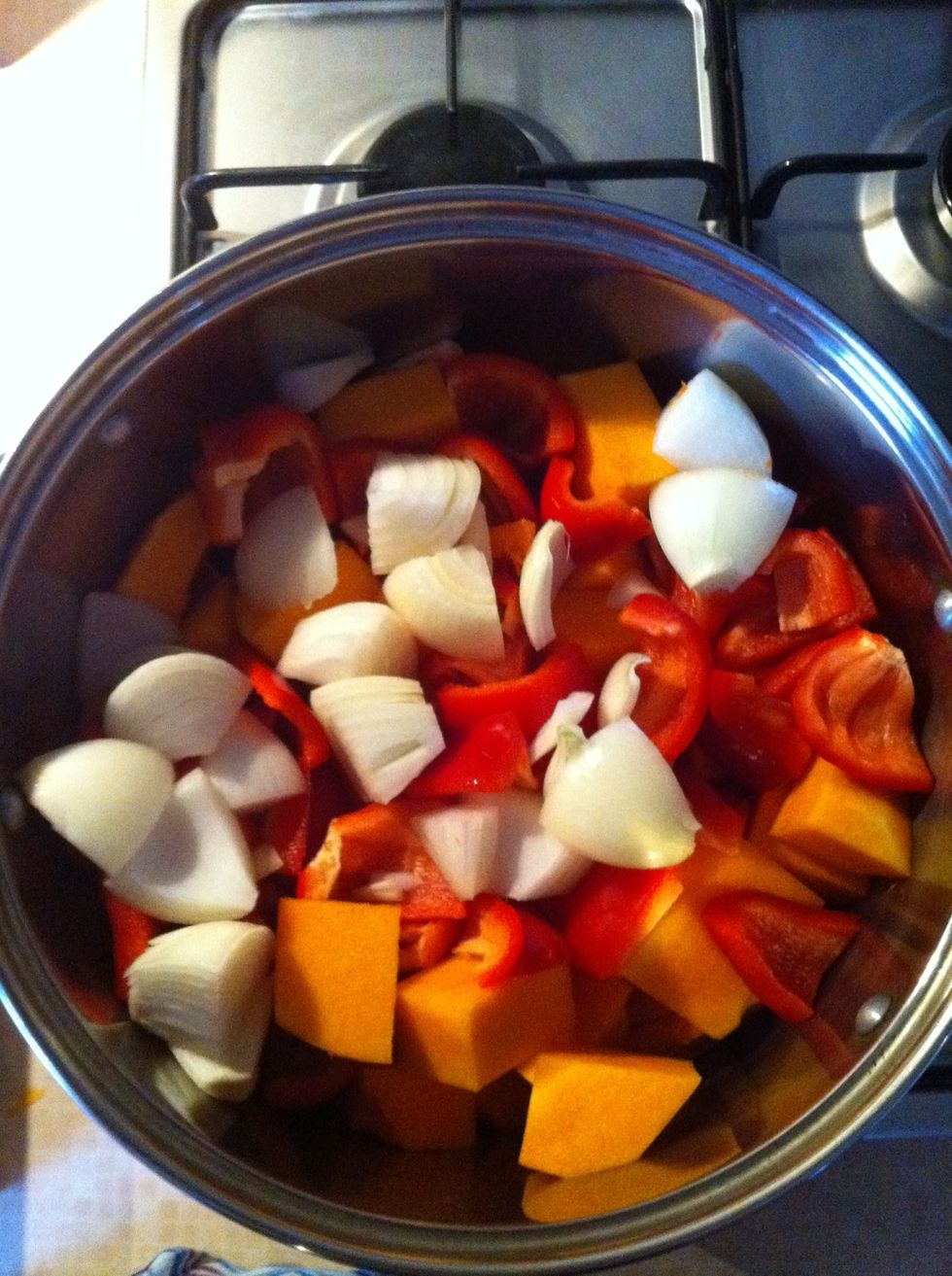 And the onion, peeled and roughly chopped. Seriously there's no need to be fussy with the chopping. Just fling it in.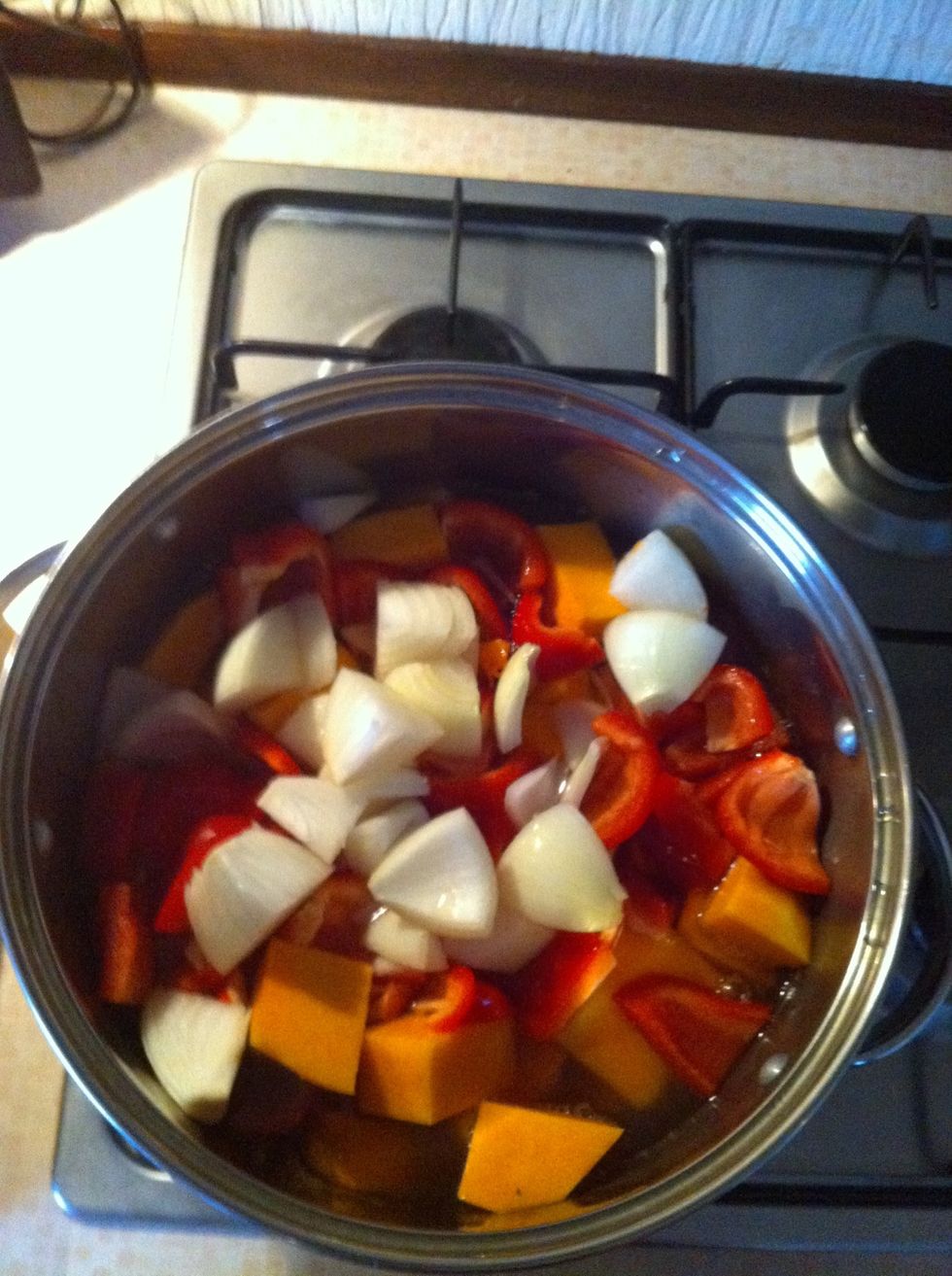 Add stock, put a lid on it and bring to the boil. Once boiling, reduce the heat to a gentle simmer for about 30-40 minutes. Easy peasy.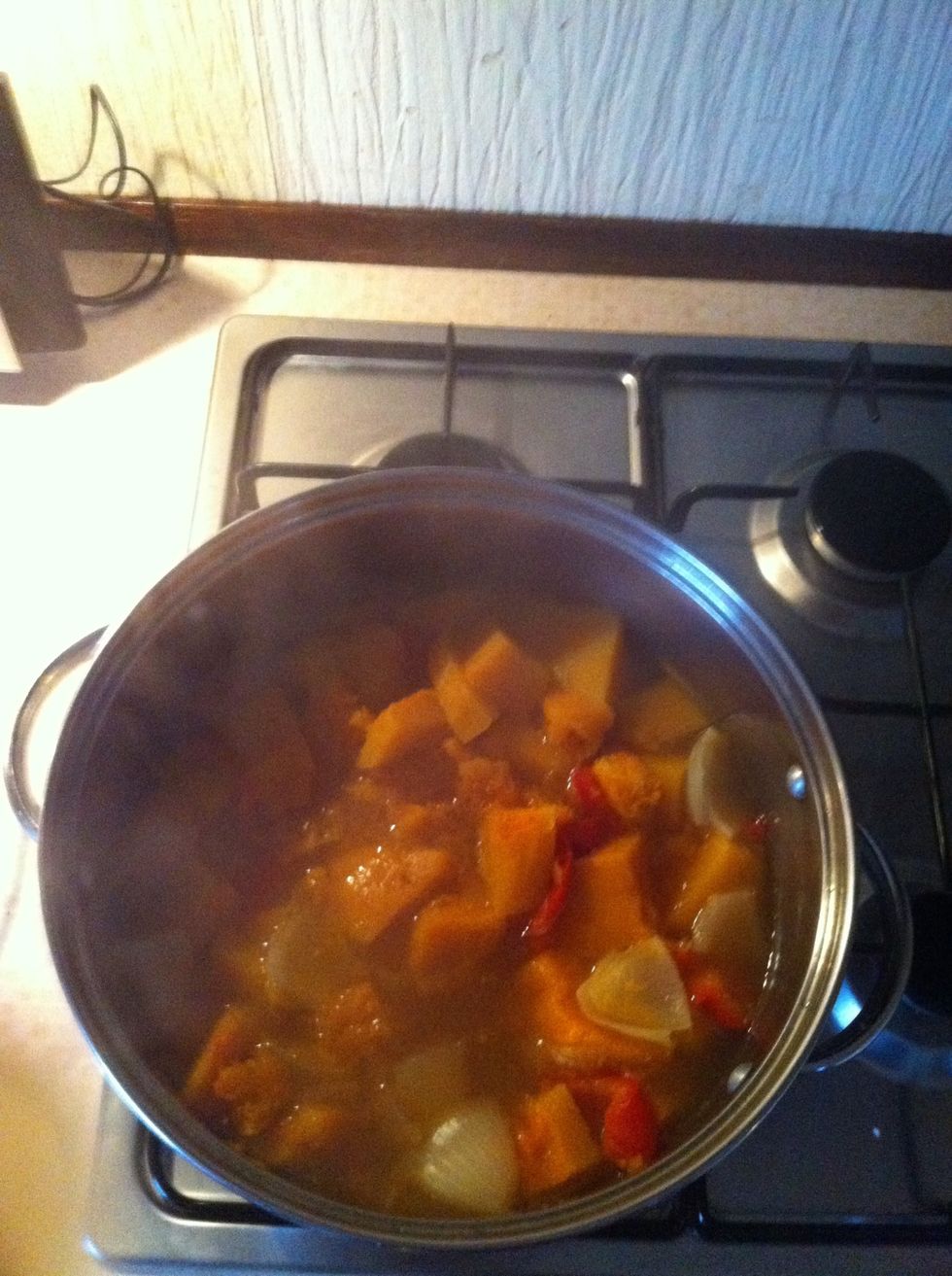 Once the butternut squash is all tender and cooked and what-not, turn off the heat and leave to cool slightly before you blend.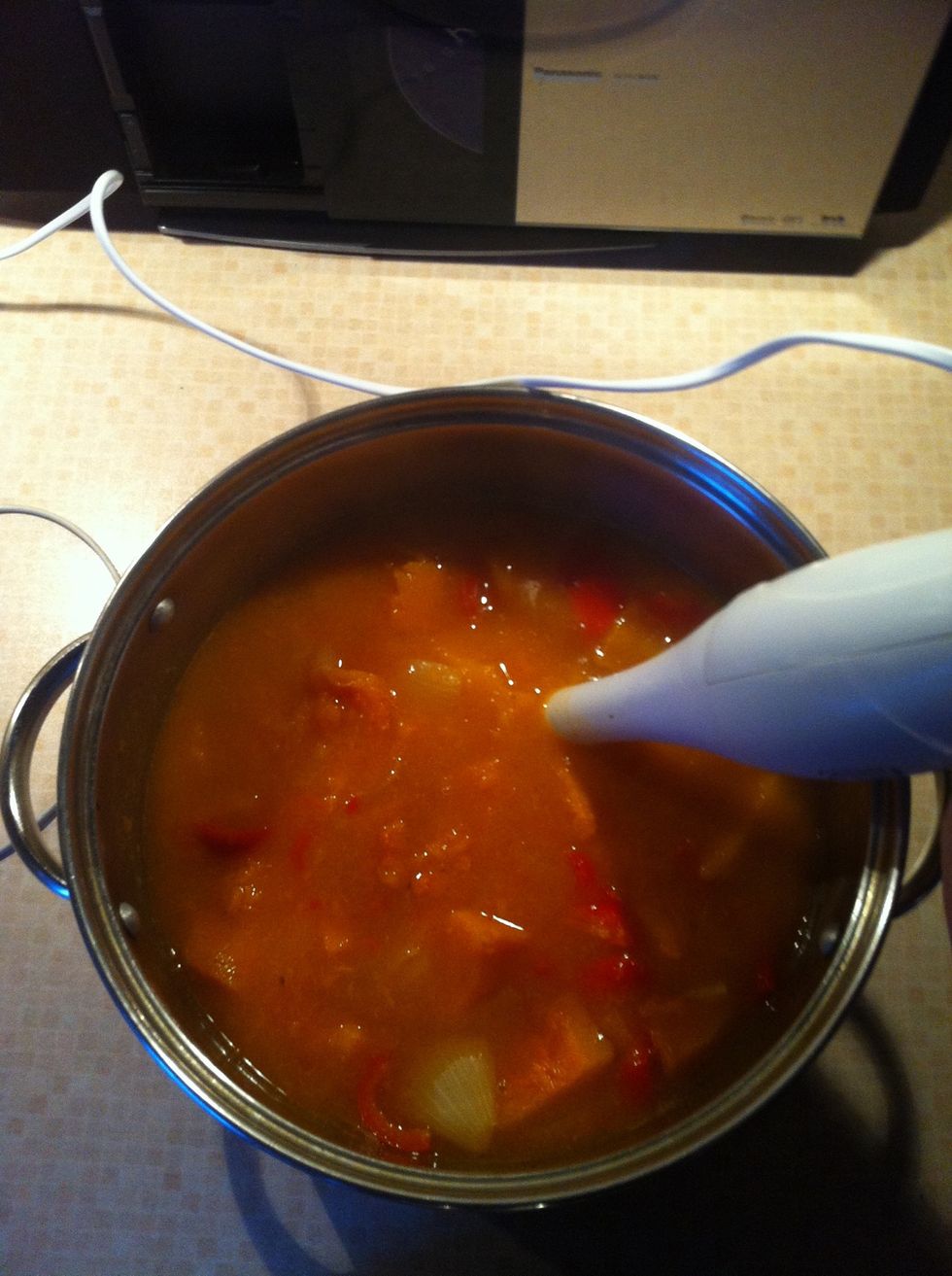 Blend, blend, blend.
Oooft yummy!! It's at or around this time you can add some chilli powder.
Add salt and pepper and enjoy. Bon appetit peeps x
1 butternut squash
1 red pepper
1 onion
2 pints vegetable stock
Chilli powder (optional)