Cook Butternut Squash and Cambozola Tower
49
There are many possible variations of this, using different cheeses and different vegetables. Try mild cheeses with strong flavors such as pepper, or sweet vegetables like beet with roquefort.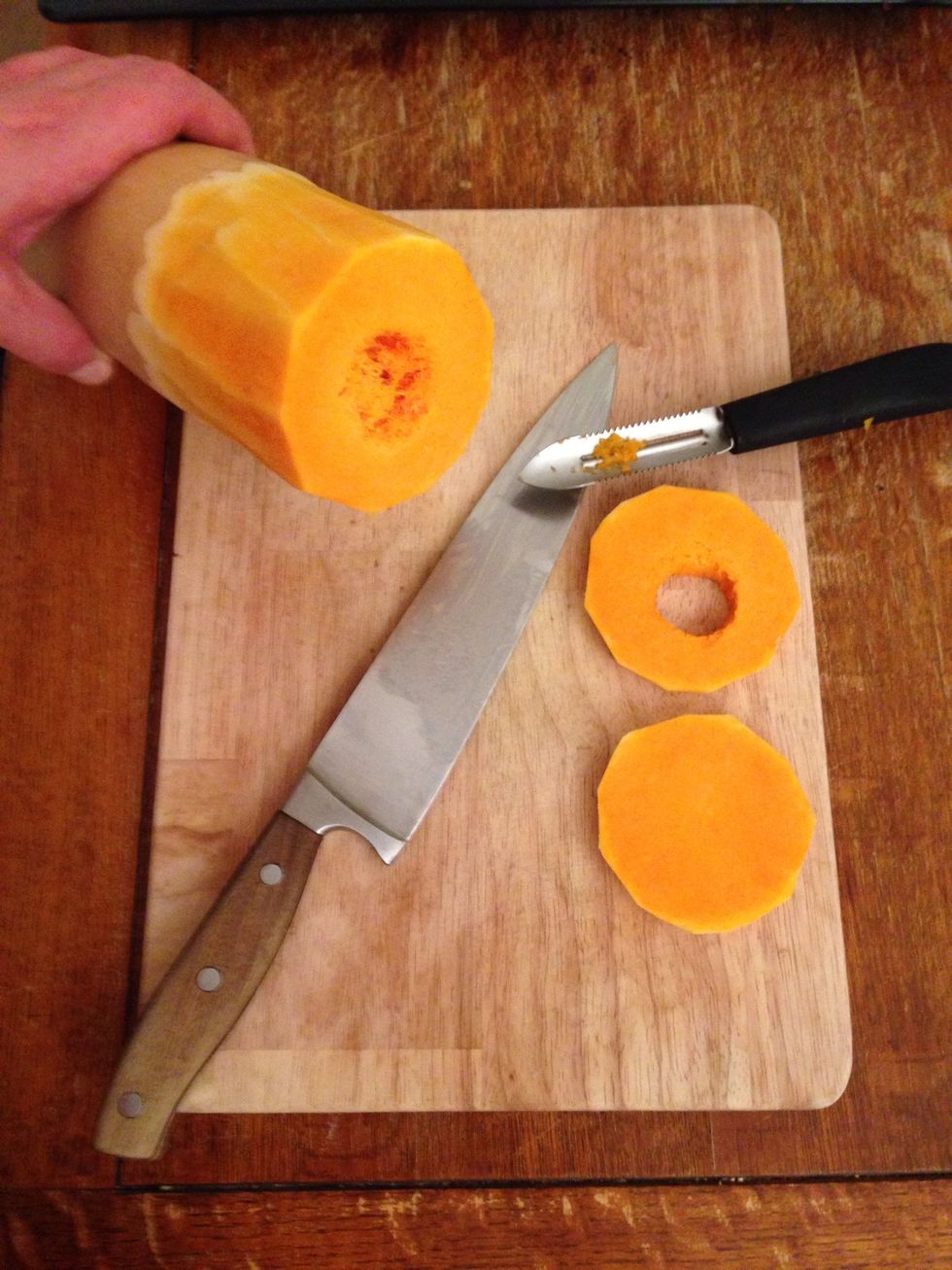 Start by peeling the butternut squash, and slicing it to 1cm thick disks, about 6 per tower. If you get a smaller squash you might have a full disk with no hole, but might need to get two squashes.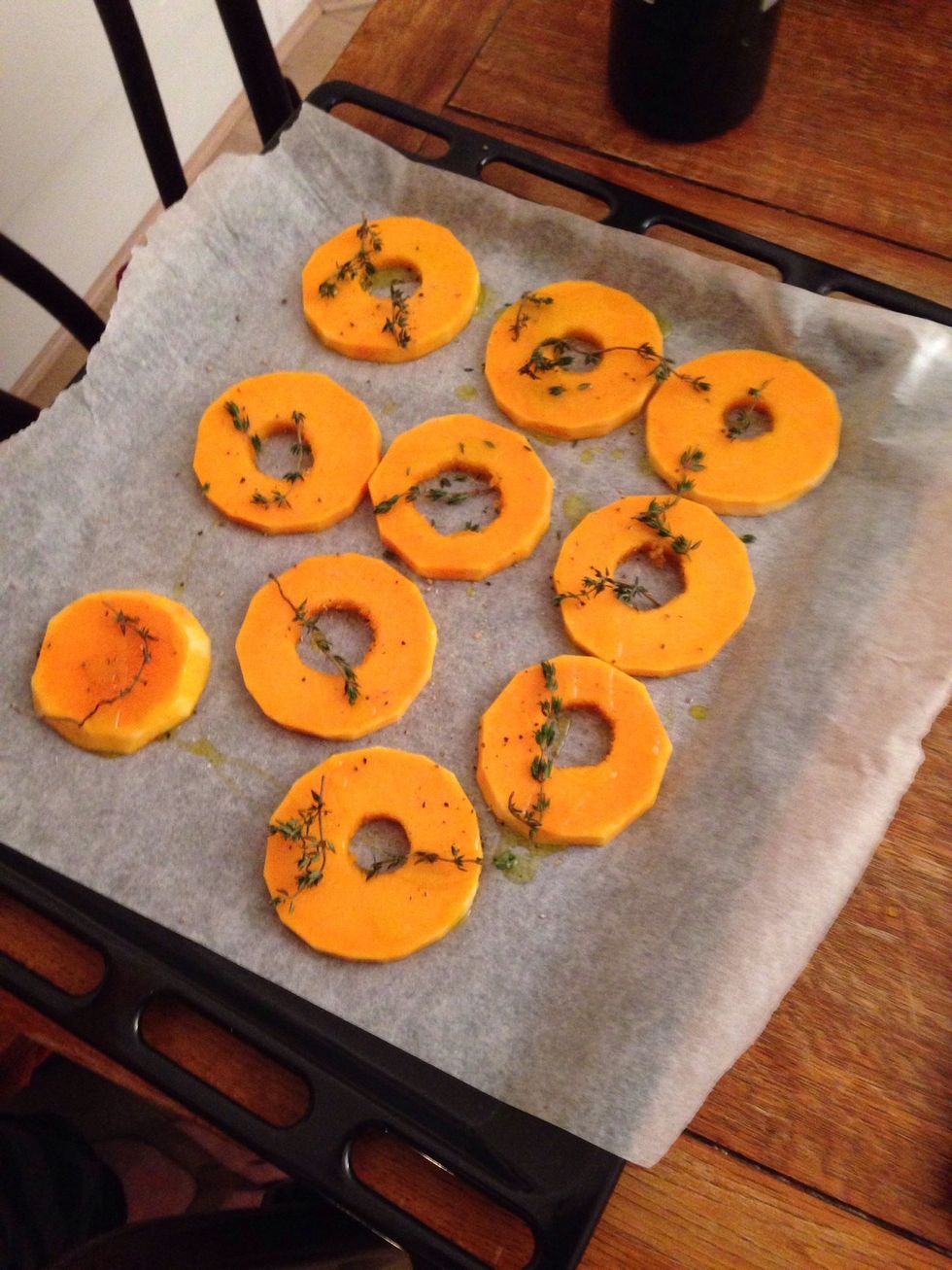 Lay them on a tray with baking paper, add some salt, pepper and oil on each slice. Add thyme on them and bake at 200C (400F) for 20-25 min approximately
Proceed by slicing the turnip, 0.5cm thick slices, 5 for tower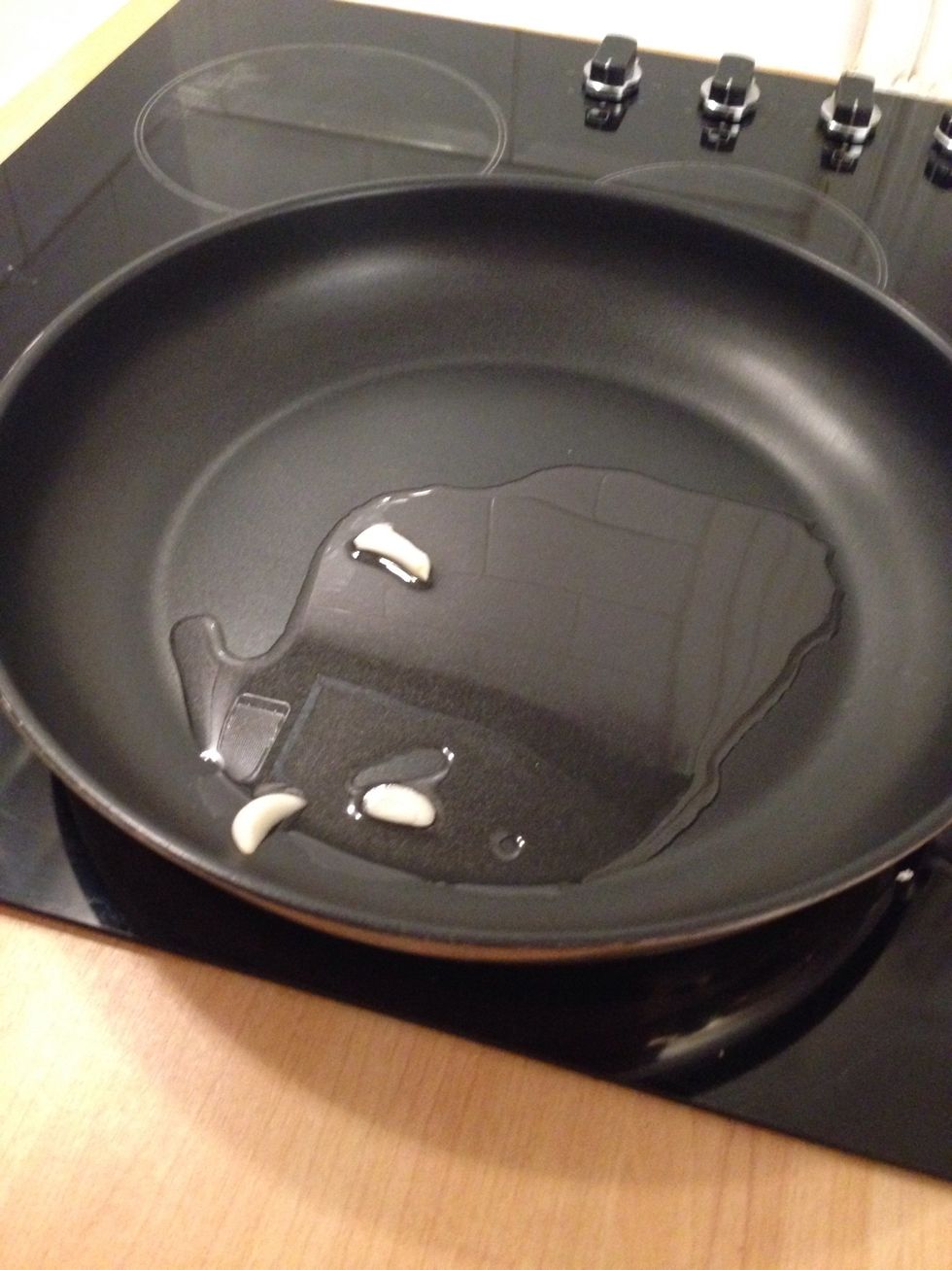 Slice the garlic clove and put it on a pan with a teaspoon of sunflower seeds oil.
When the garlic starts browning add the slices of turnip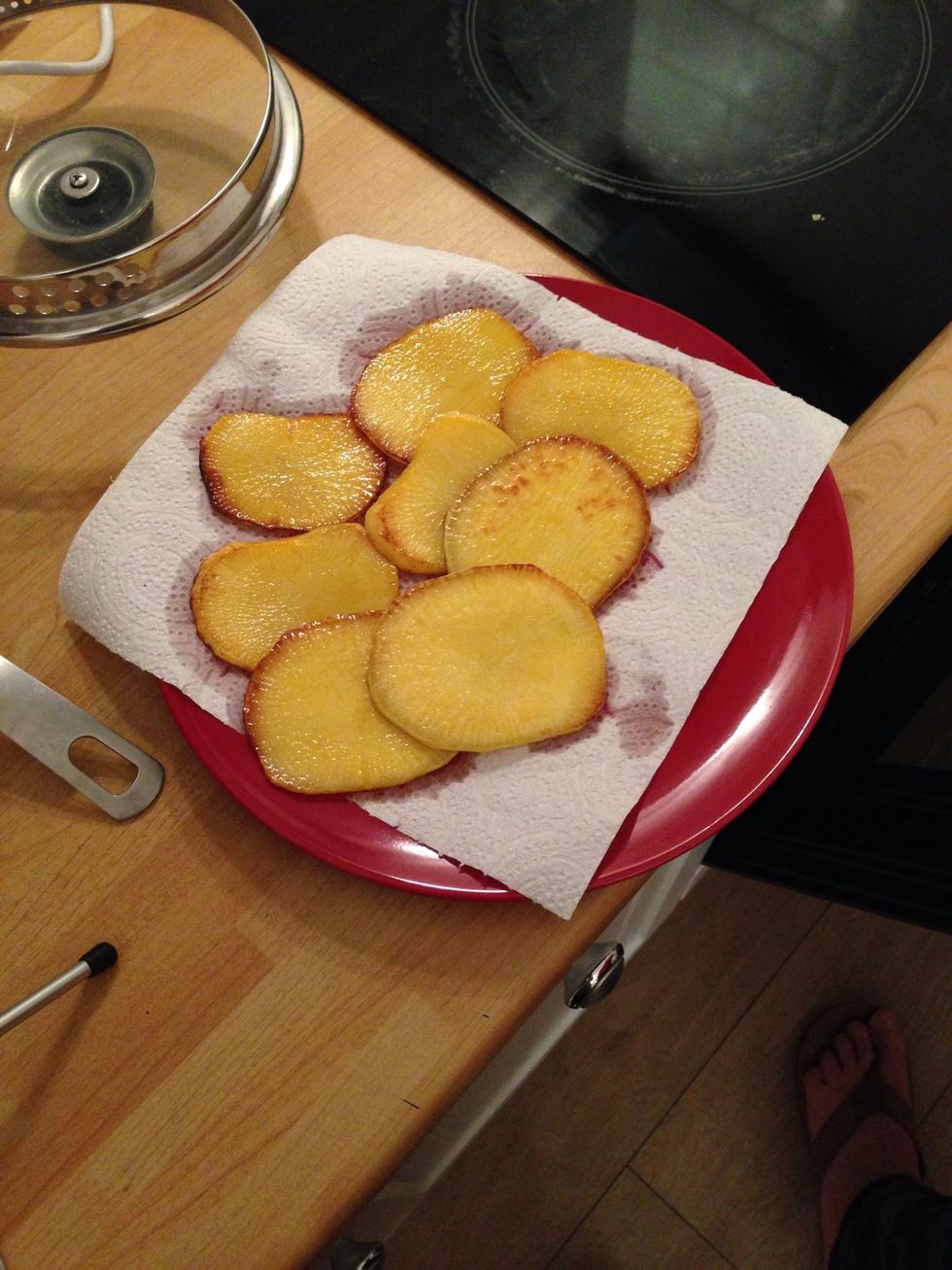 Brown on each side and drain on a paper towel. Throw the garlic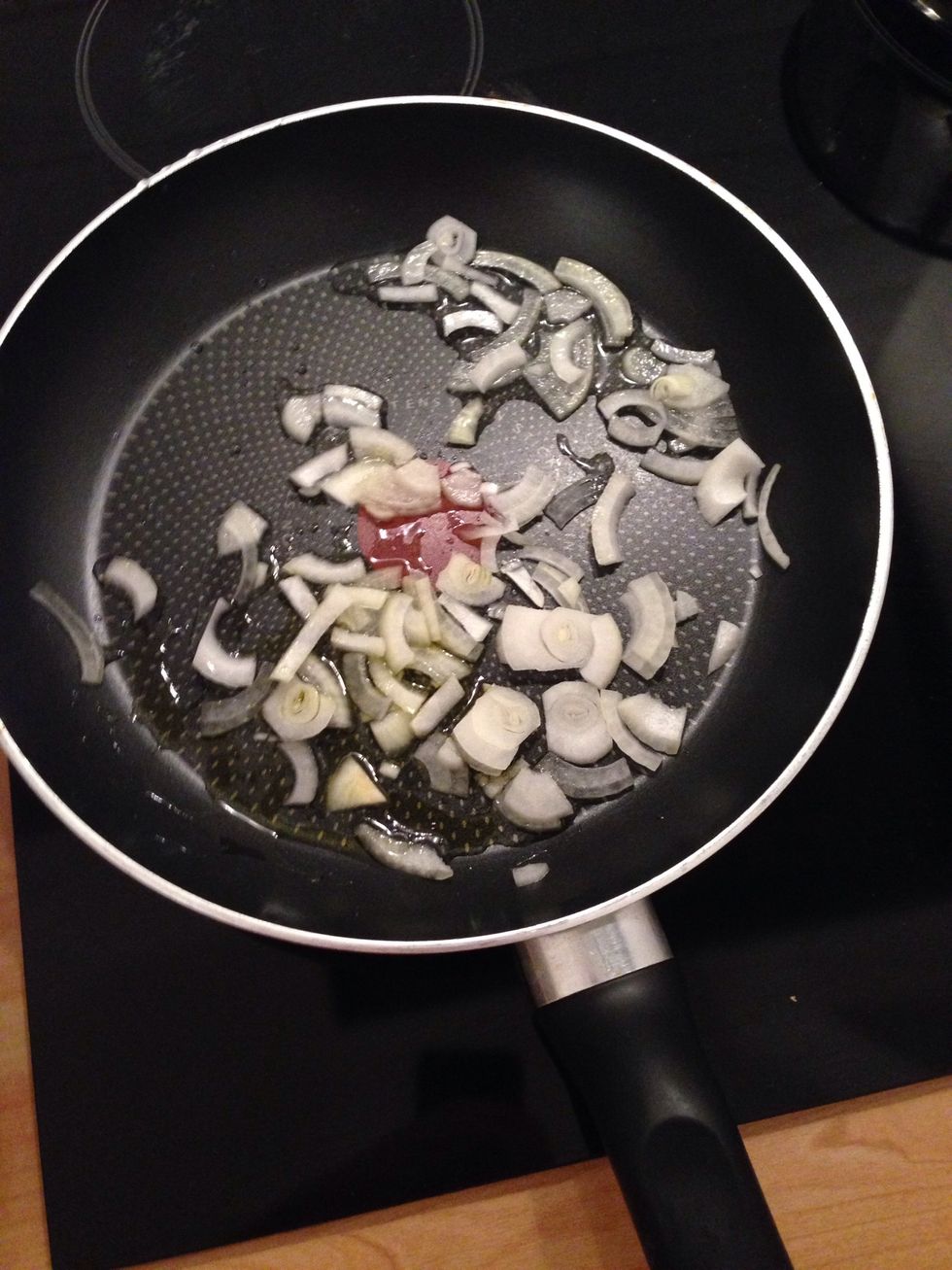 Slice the half onion thinly and put in pan with oil and a splash of water
Cook until brown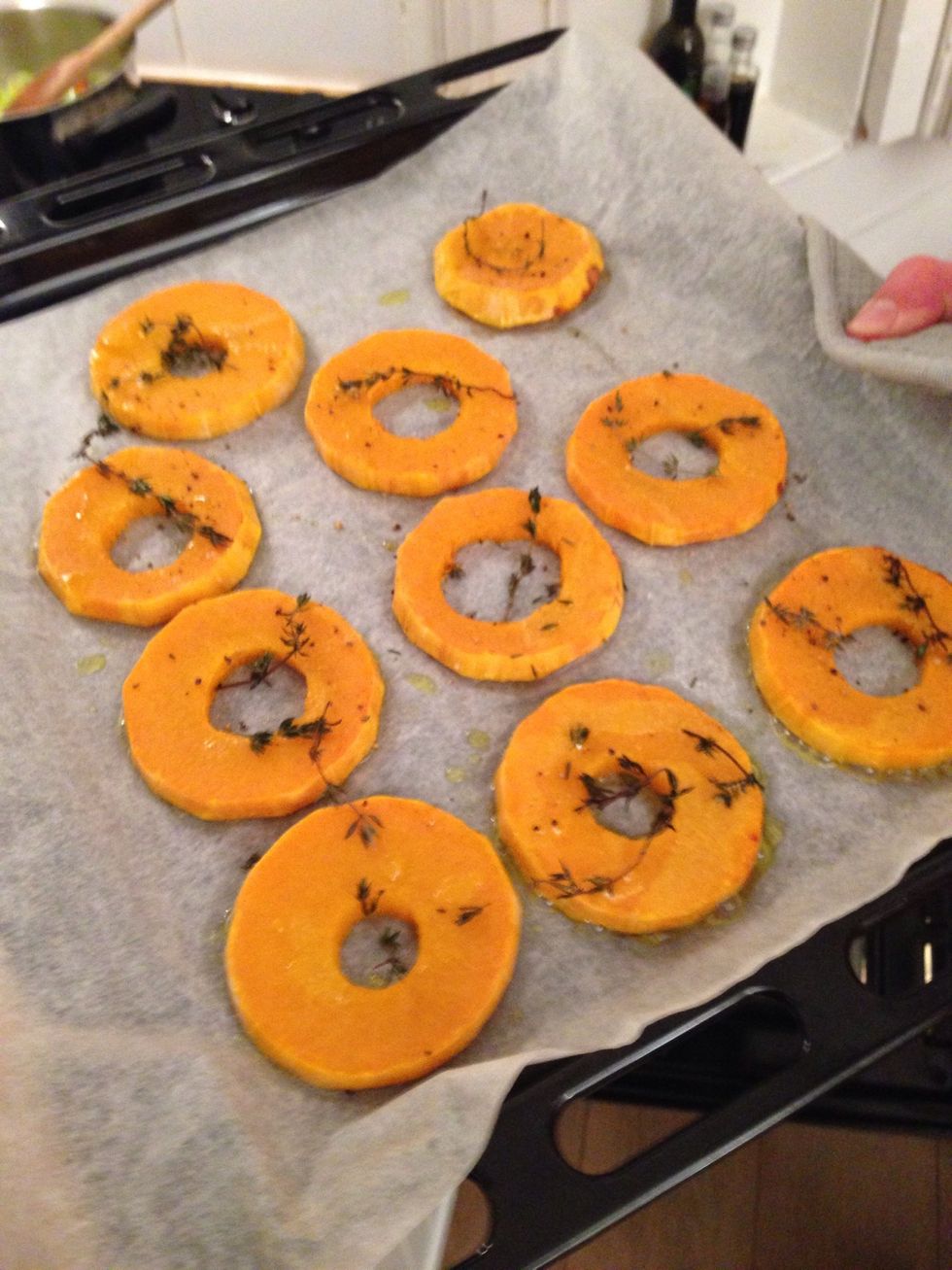 By now the butternut squash should be cooked and dry enough, don't roast it too much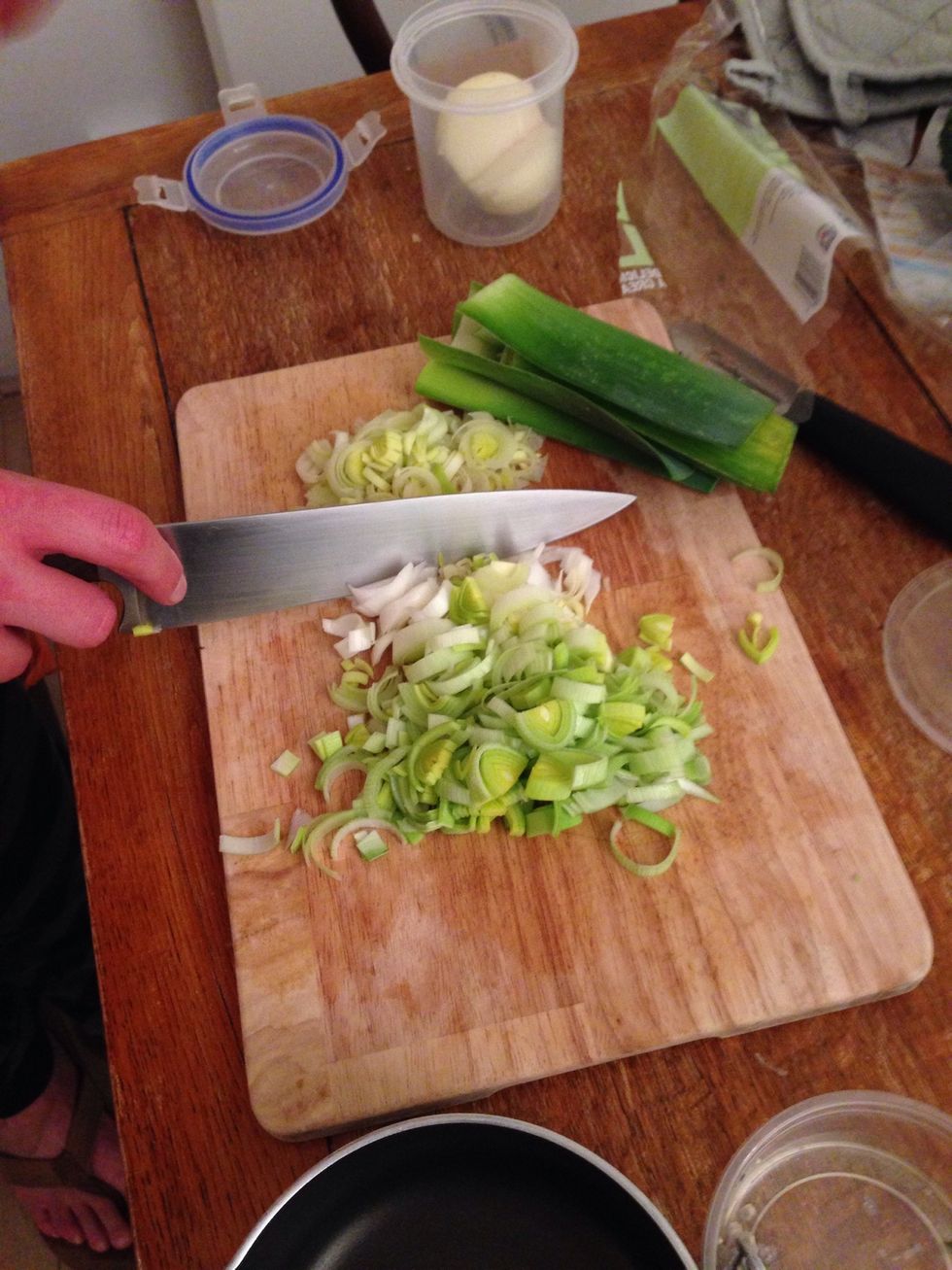 Now take care of the leek purée, start by chopping them. If you want you can use a different side with the tower.
Put it in a little nonstick pot, with a tablespoon of olive oil and a cup of water. Cover with a lid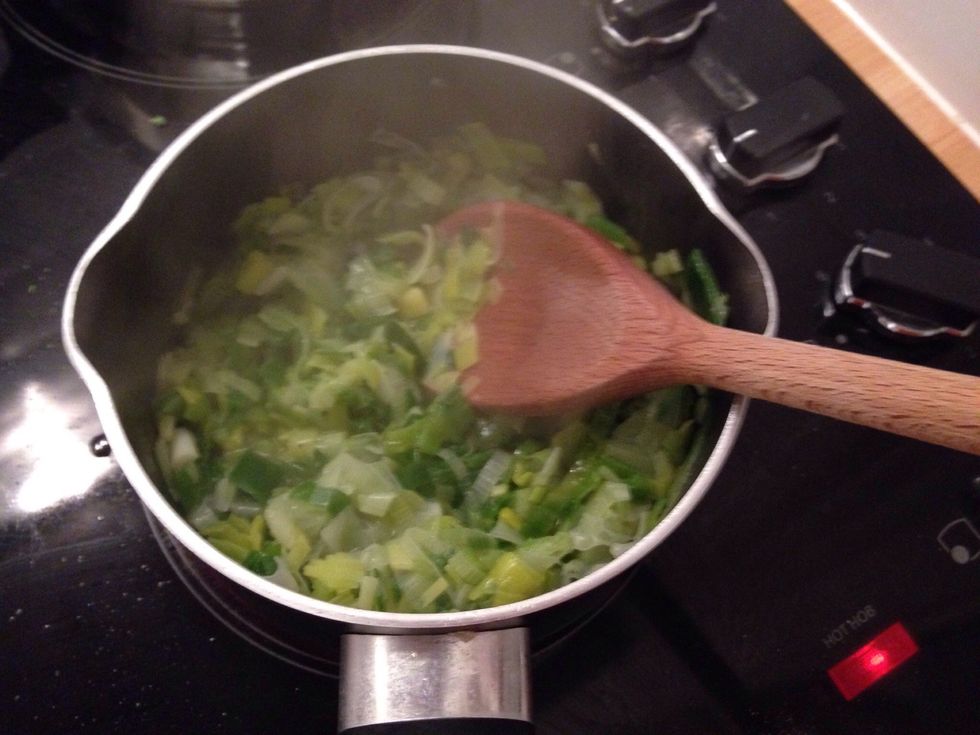 Cook until softened
Put the leek in the food processor and add the milk, salt and pepper and purée it.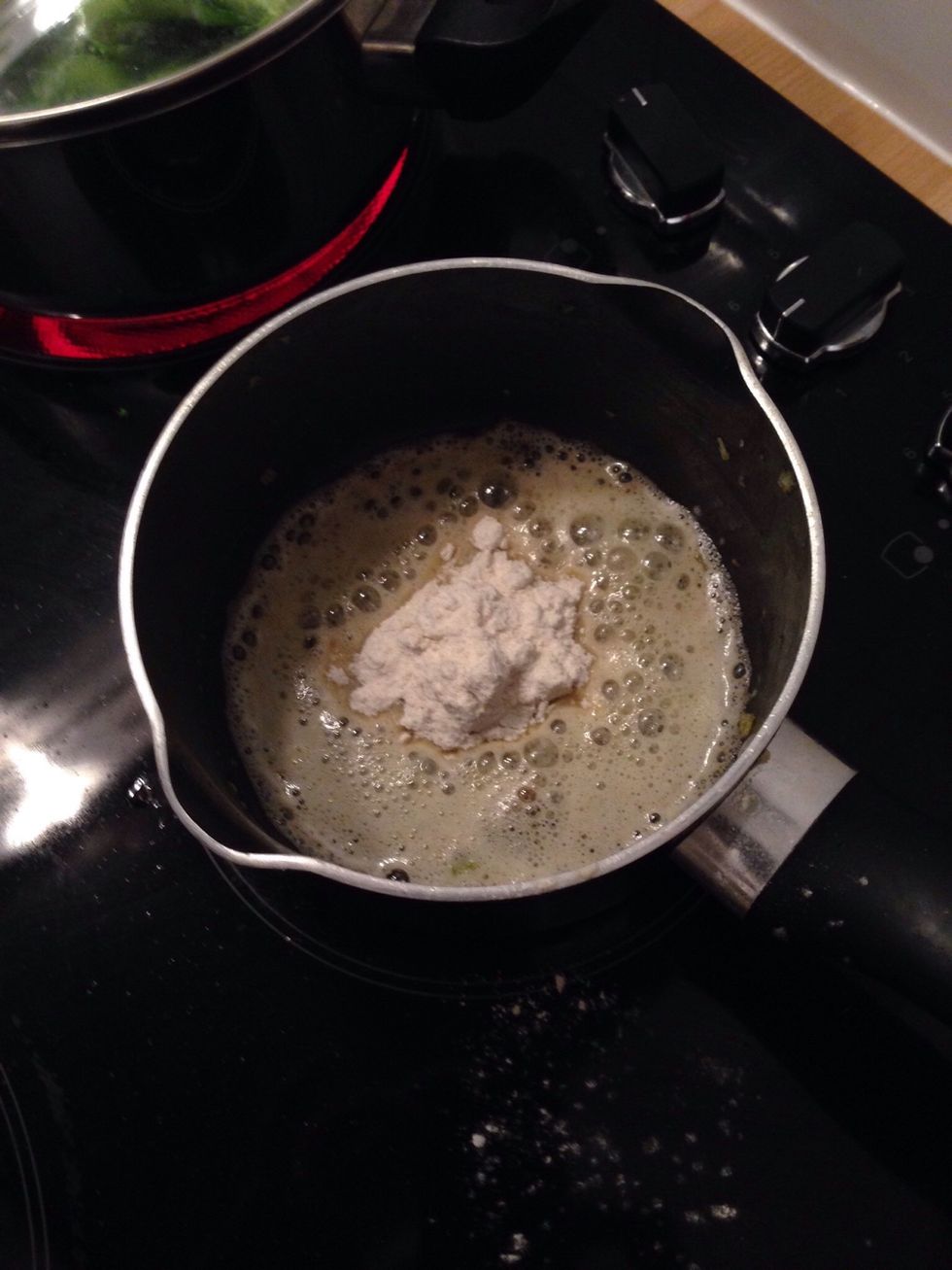 Melt the butter in the same pot, add the flour and stir to make the roux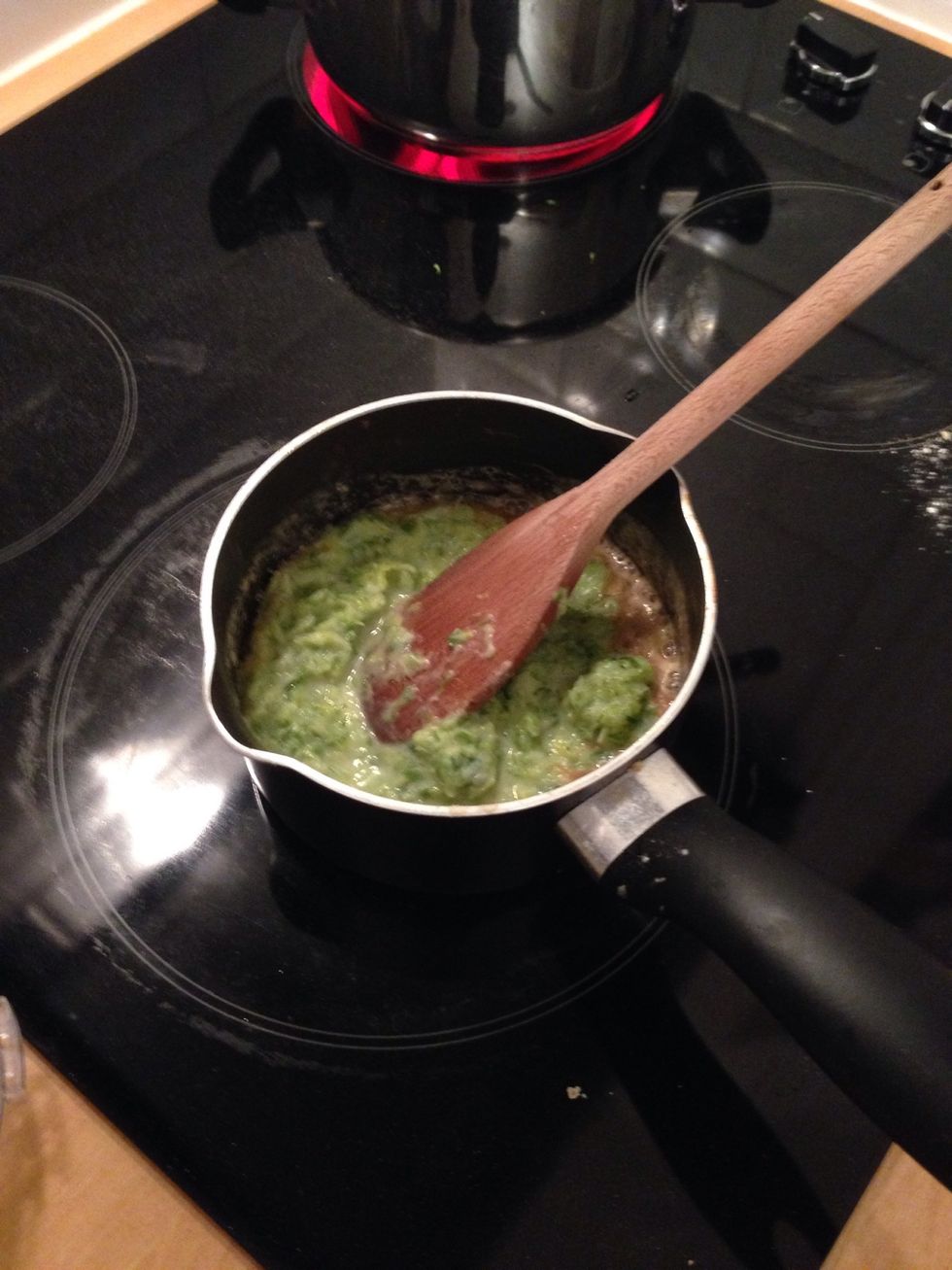 Add the puréed leek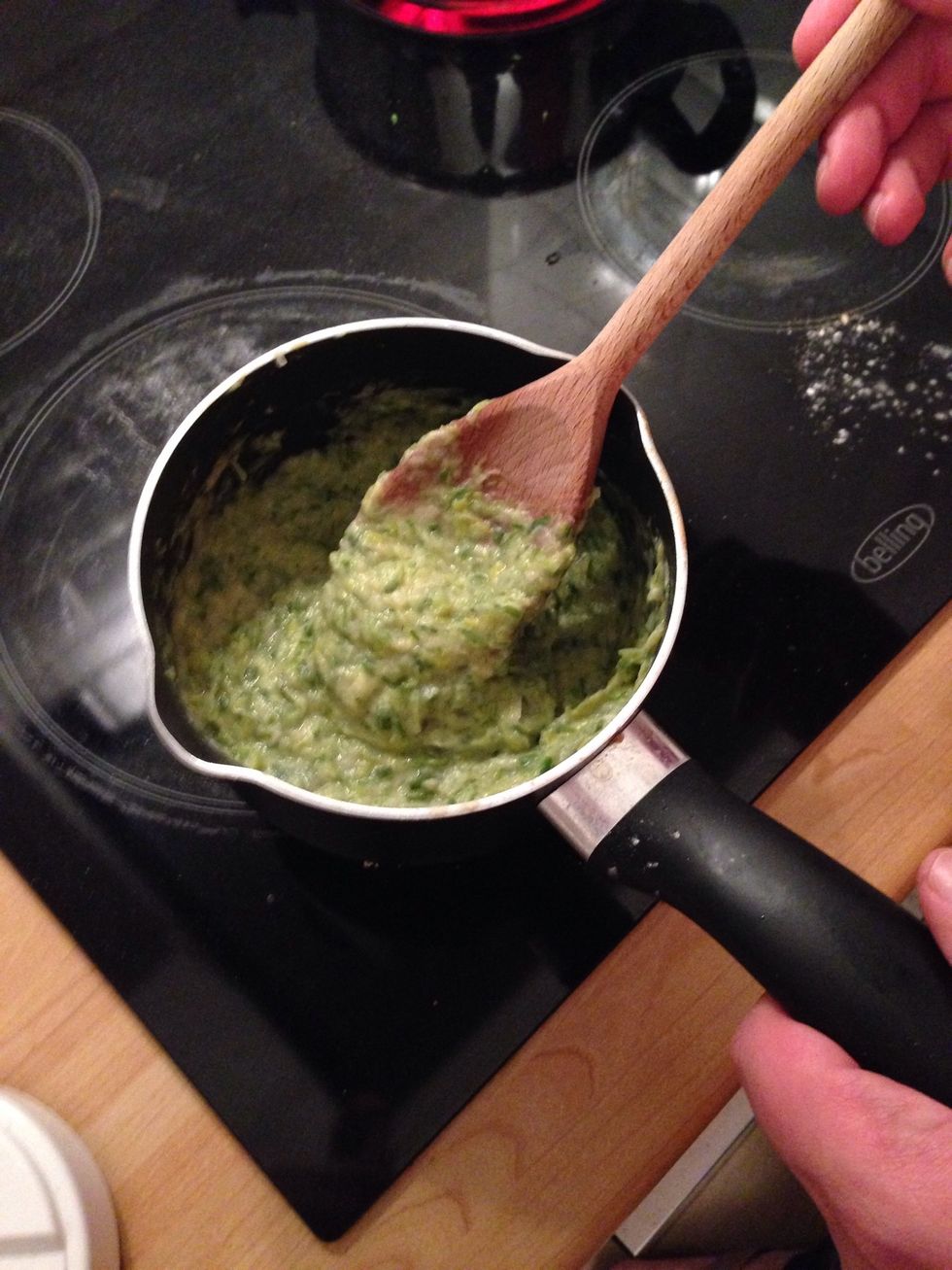 Stir and reduce until the desired consistency. Adjusting salt and pepper to taste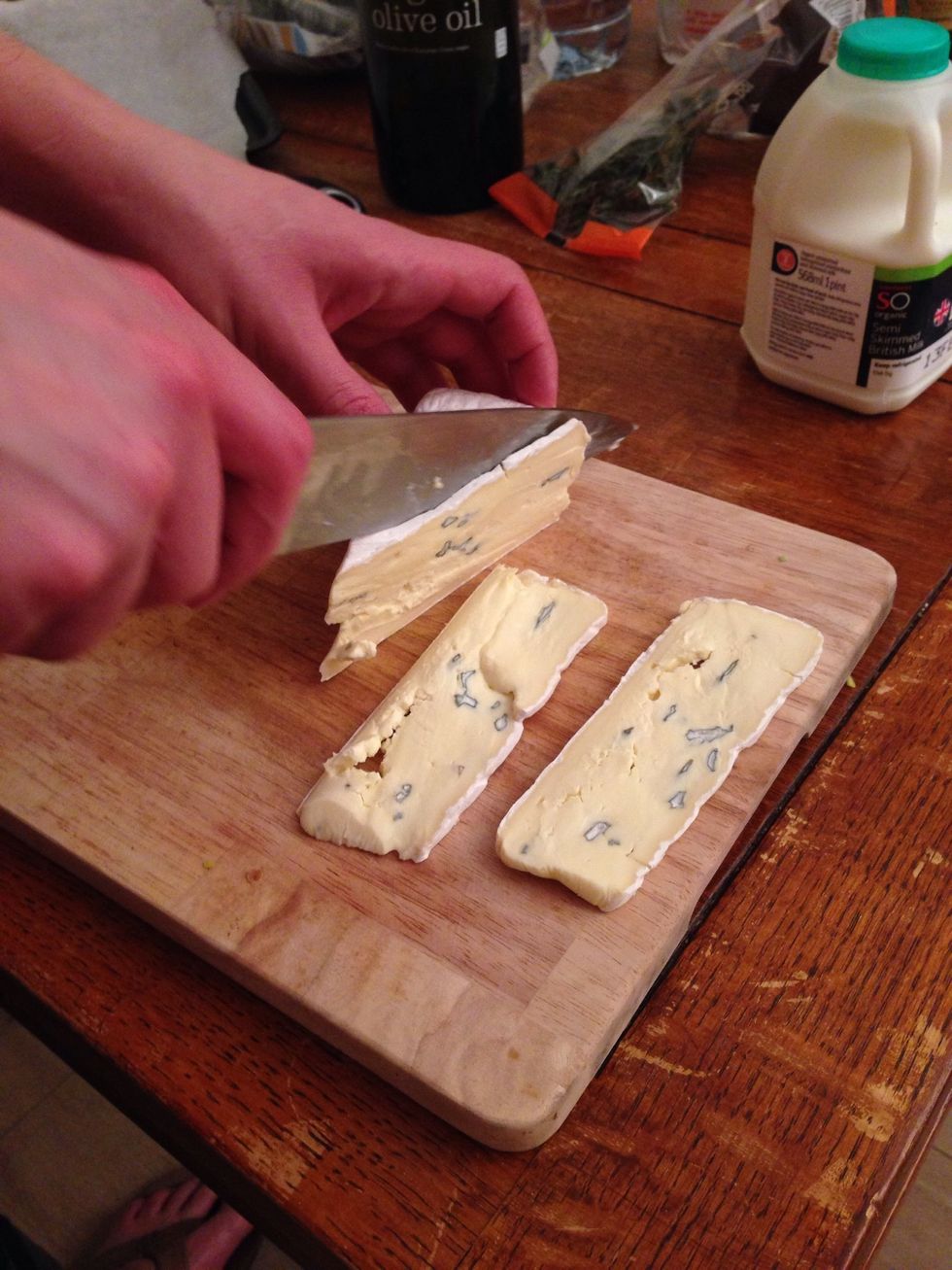 Slice the cambozola. You can combine butternut squash with a stronger blue cheese like stilton or agur, or even roquefort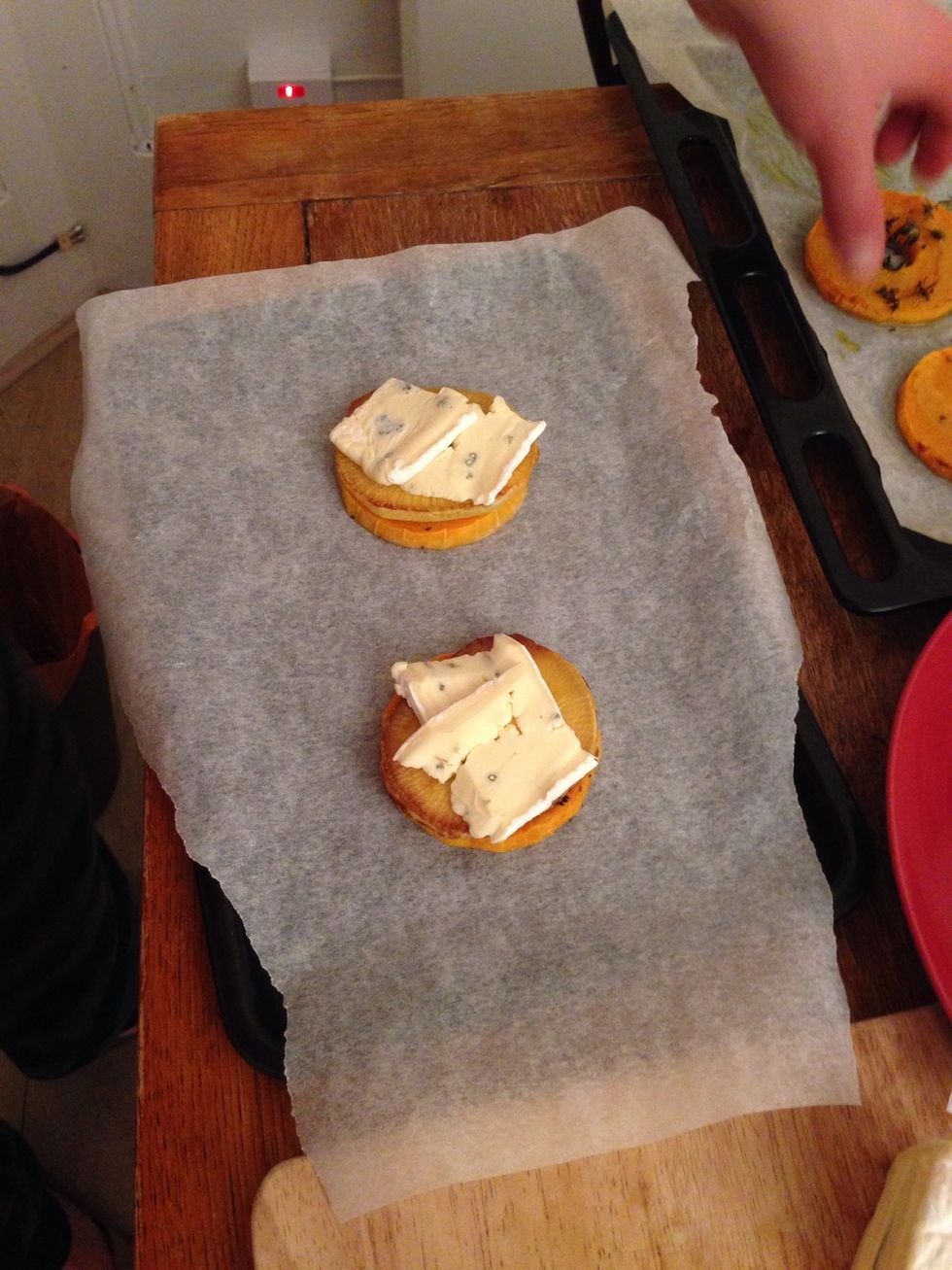 Start piling the tower on a flat baking tray with baking paper. Start with the butternut squash, then turnip and as a last layer the cheese. Then repeat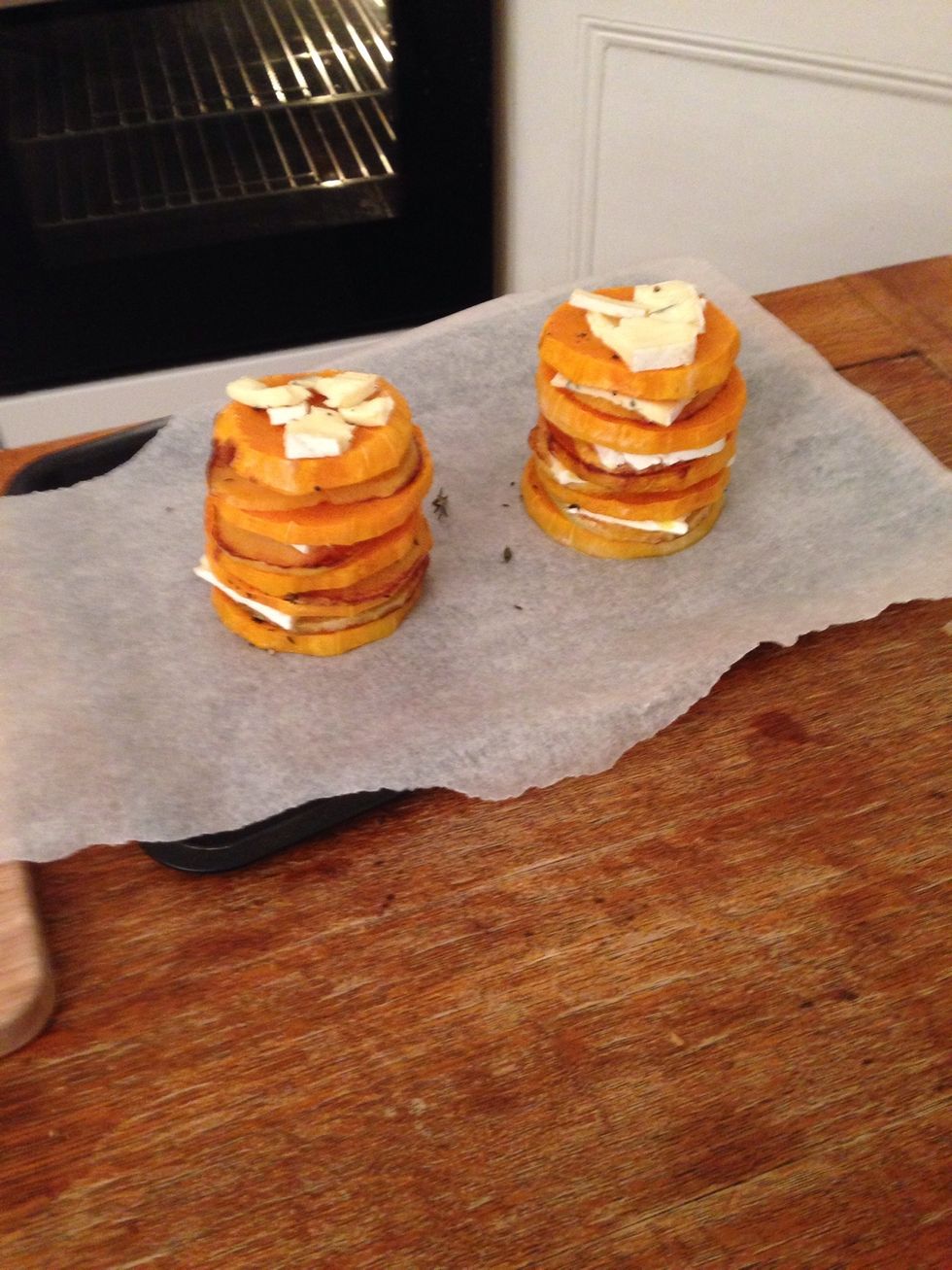 Finish with cheese on top
Add the onion on top of each tower and some more thyme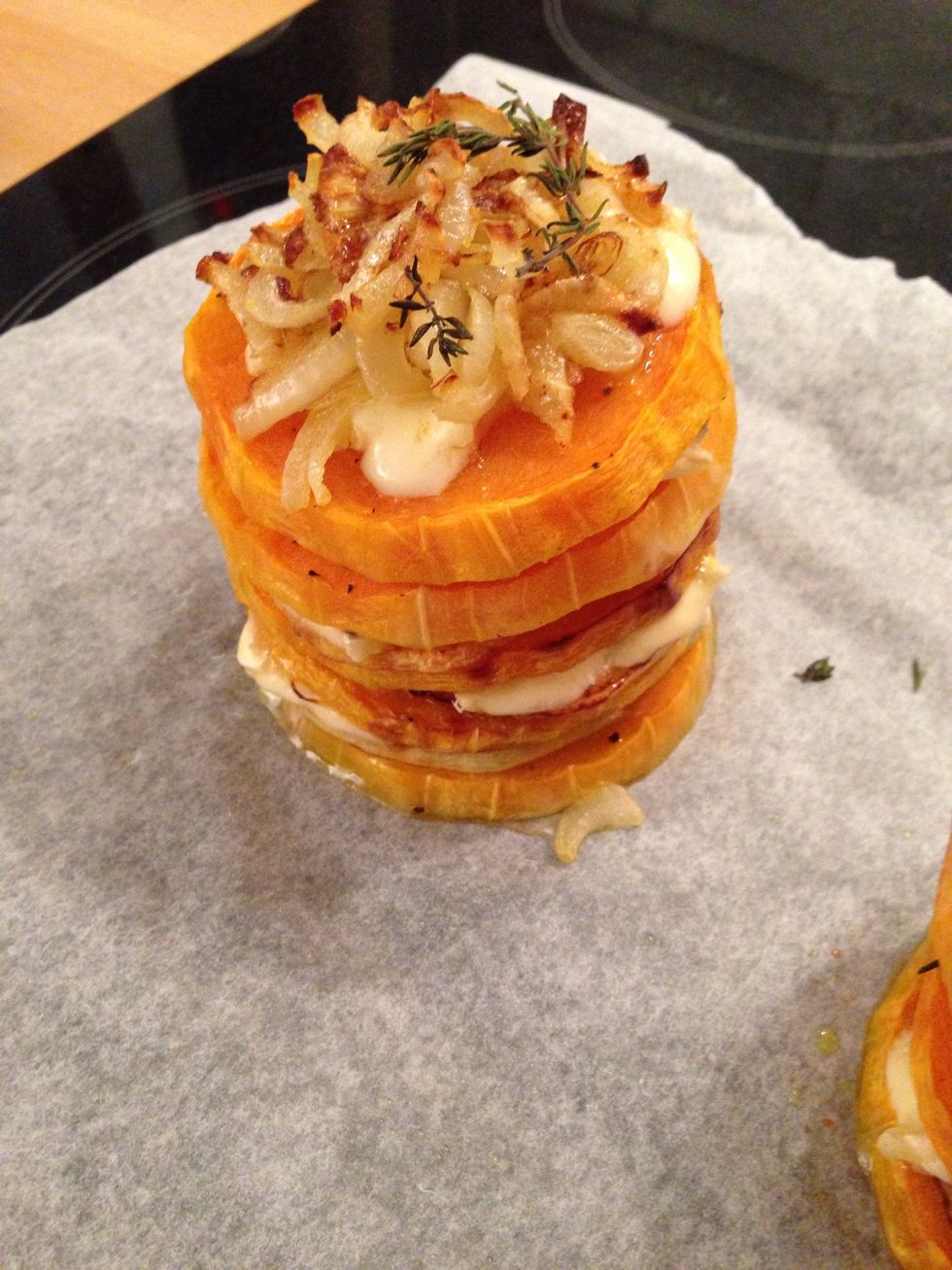 Bake them on the highest temp for 5-10 min or until the cheese melts, turn on the grill the last two minutes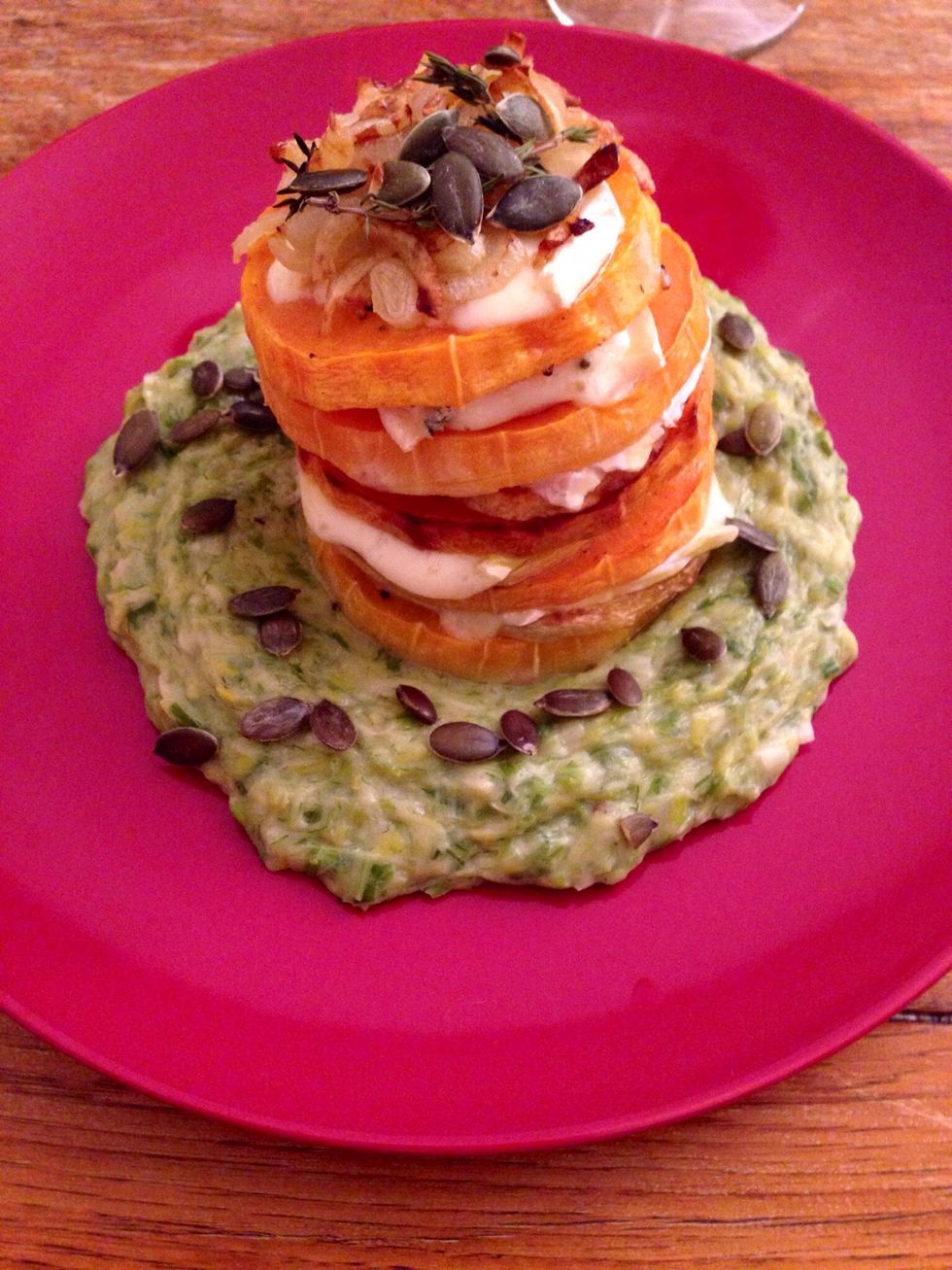 Plate the leek purée and place the tower at its center using a spatula. Garnish with pumpkin seeds.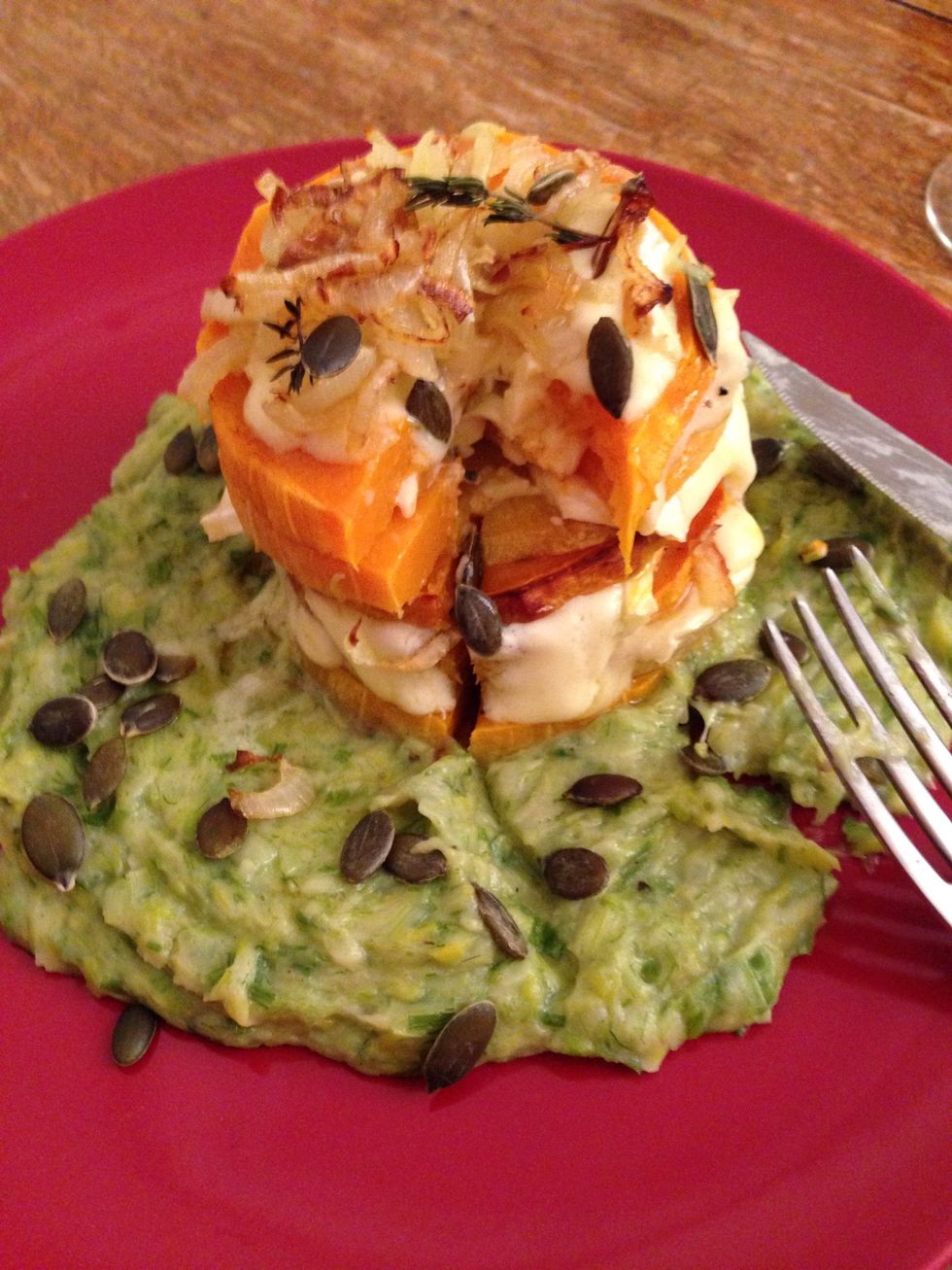 Enjoy!
1/2 Butternut squash
1/2 Turnip
200.0g Cambozola
Thyme
2.0 Leeks
30.0g Butter
50.0ml Milk
30.0g Flour
1/2 Onion
1.0 Garlic clove
Vegetable oil
Olive oil
Salt
Pepper
Sunflower seeds
Gioele Nunziatini
Italian born and raised, I moved abroad to pursue a career in engineering. Cooking is what brings me back to my origins, to the flavors of my parents' farm.