take the dry ingredients, flour, sugar, baking powder, baking soda and salt.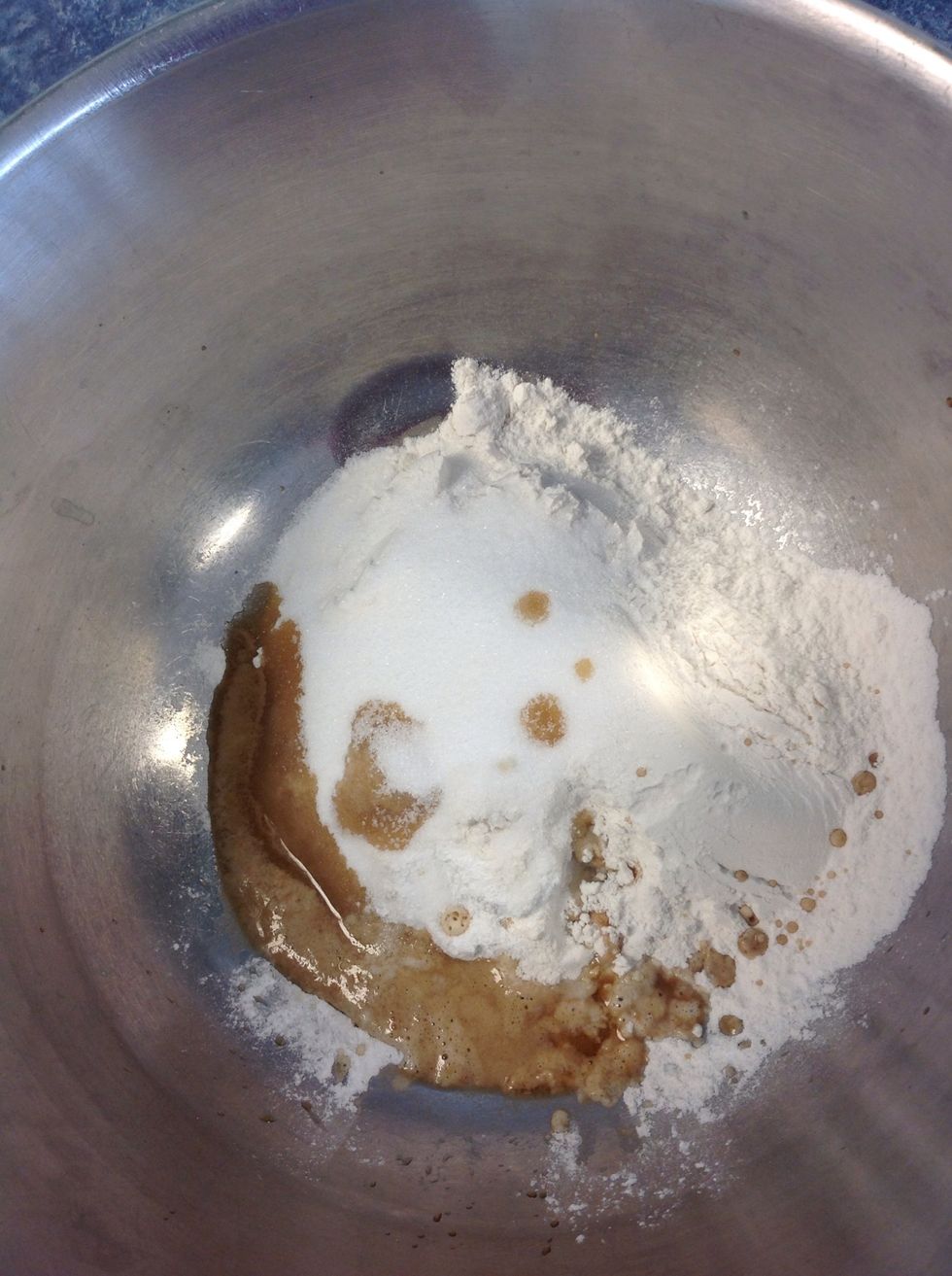 take another bowl and put the wet ingredients buttermilk, eggs, butter and vanilla.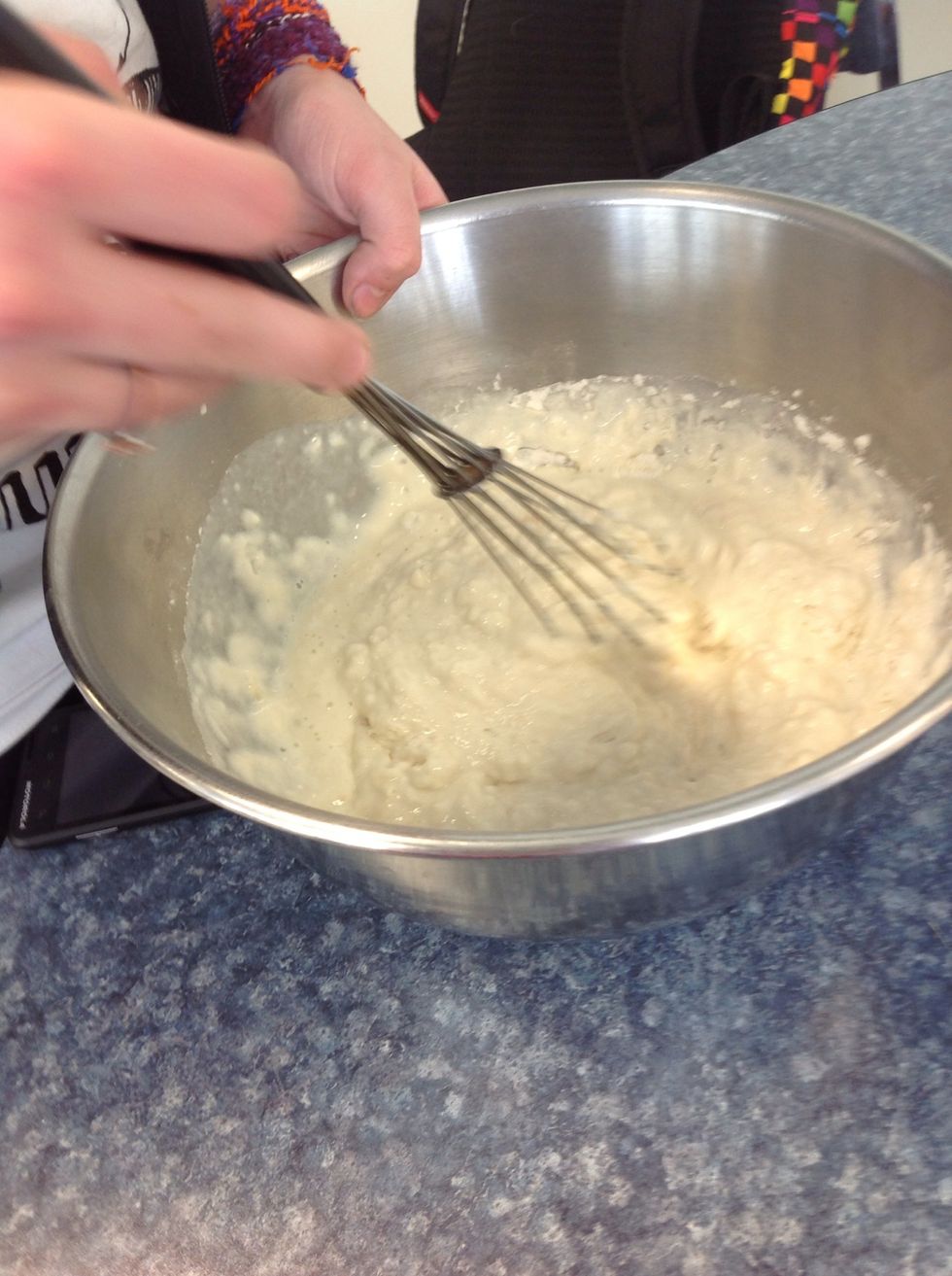 put the wet and dry ingredients together in the same bowl and stir them until they are combined and mixed and smooth'd out.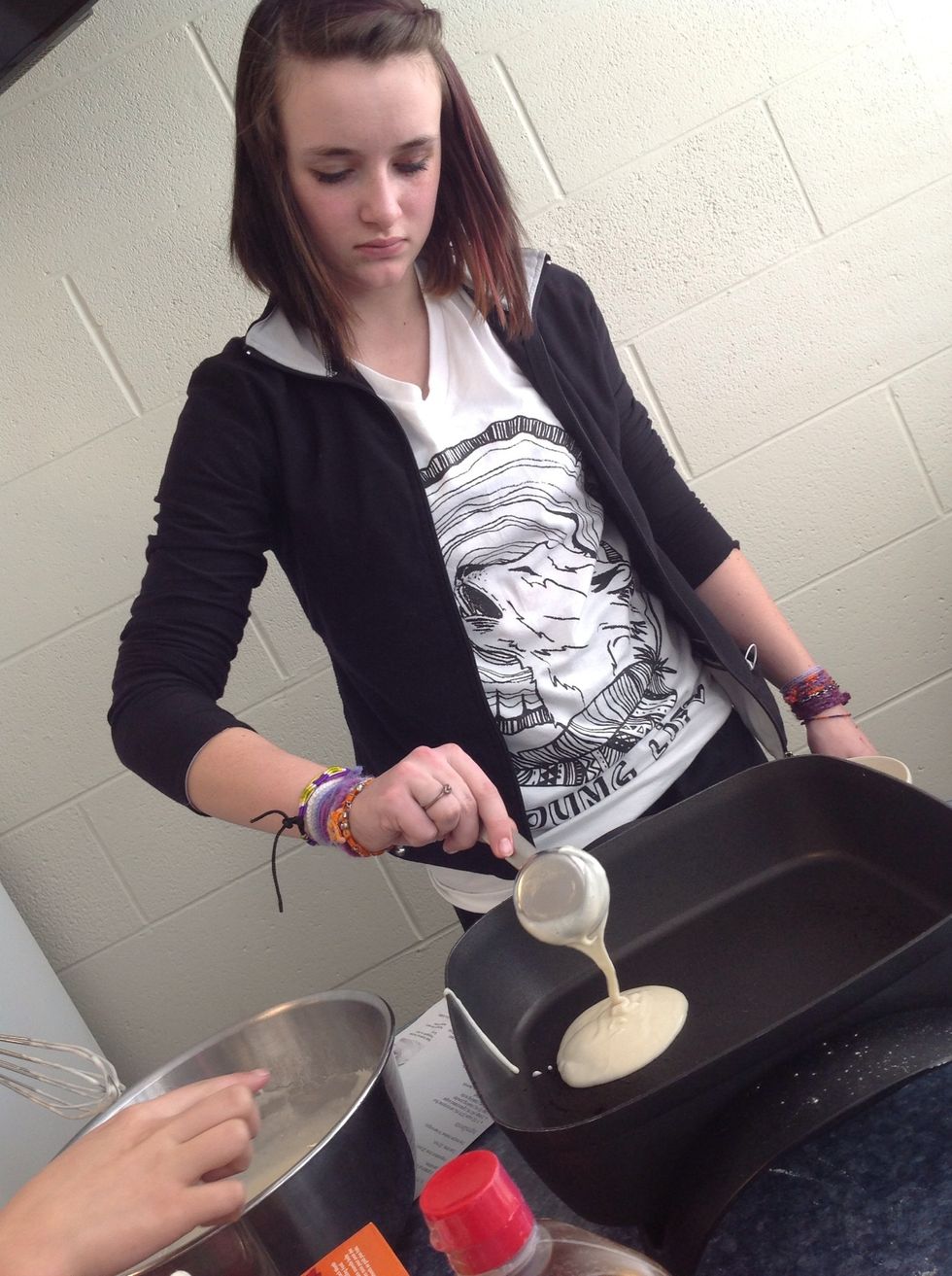 put the pancake mix into the little bowl and put them into the burner and keep them on it until they are light brown on the front and back.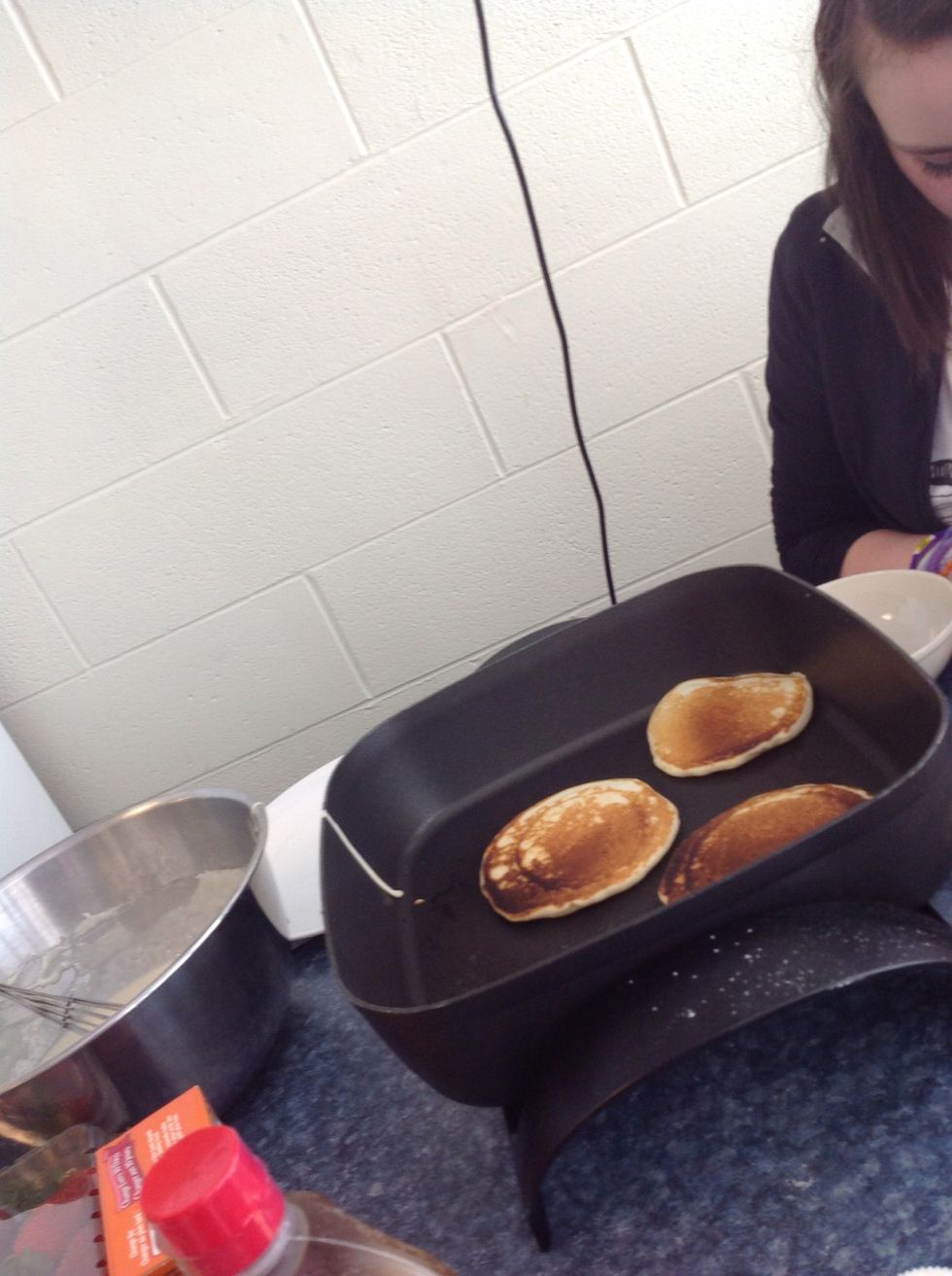 once the pancakes are light brown like this right here take them off of the burner.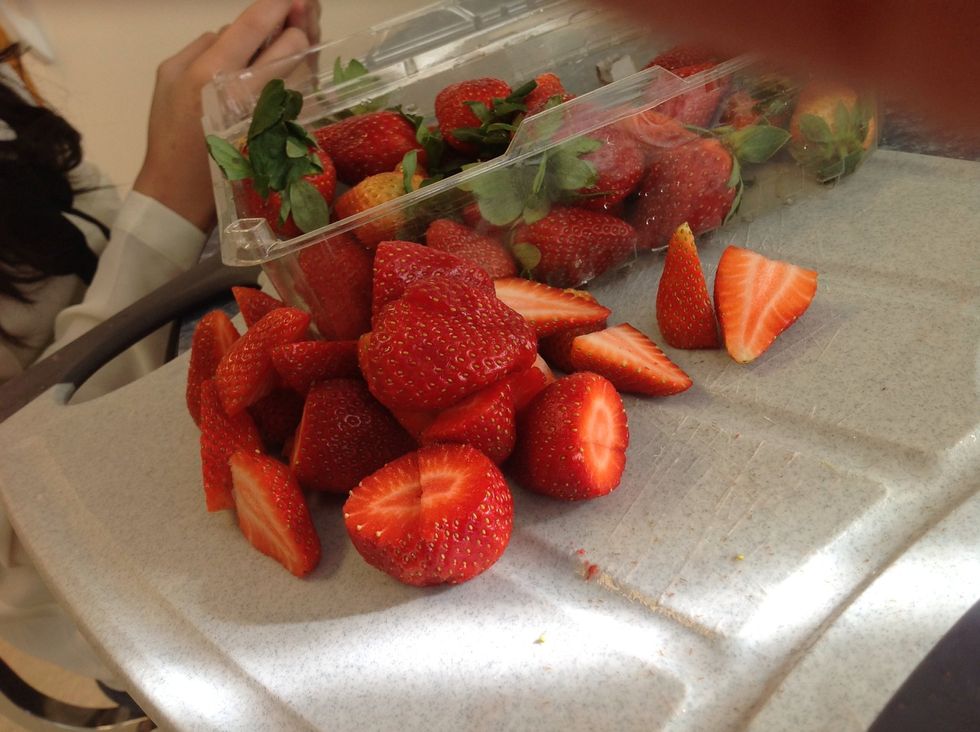 take the strawberries or another fruit you would use to put on your pancakes and wash them first and cut the tips and cut them inhalf.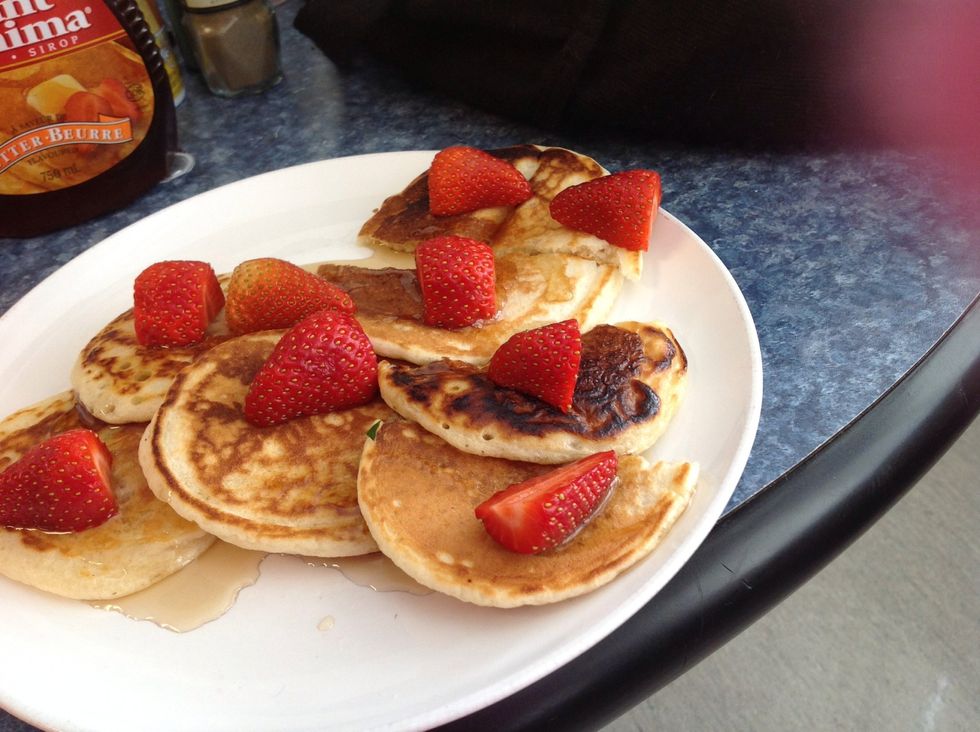 take the strawberries and whatever other fruits and syrup and butter and whipcream or whatever else you want on it and present it like this.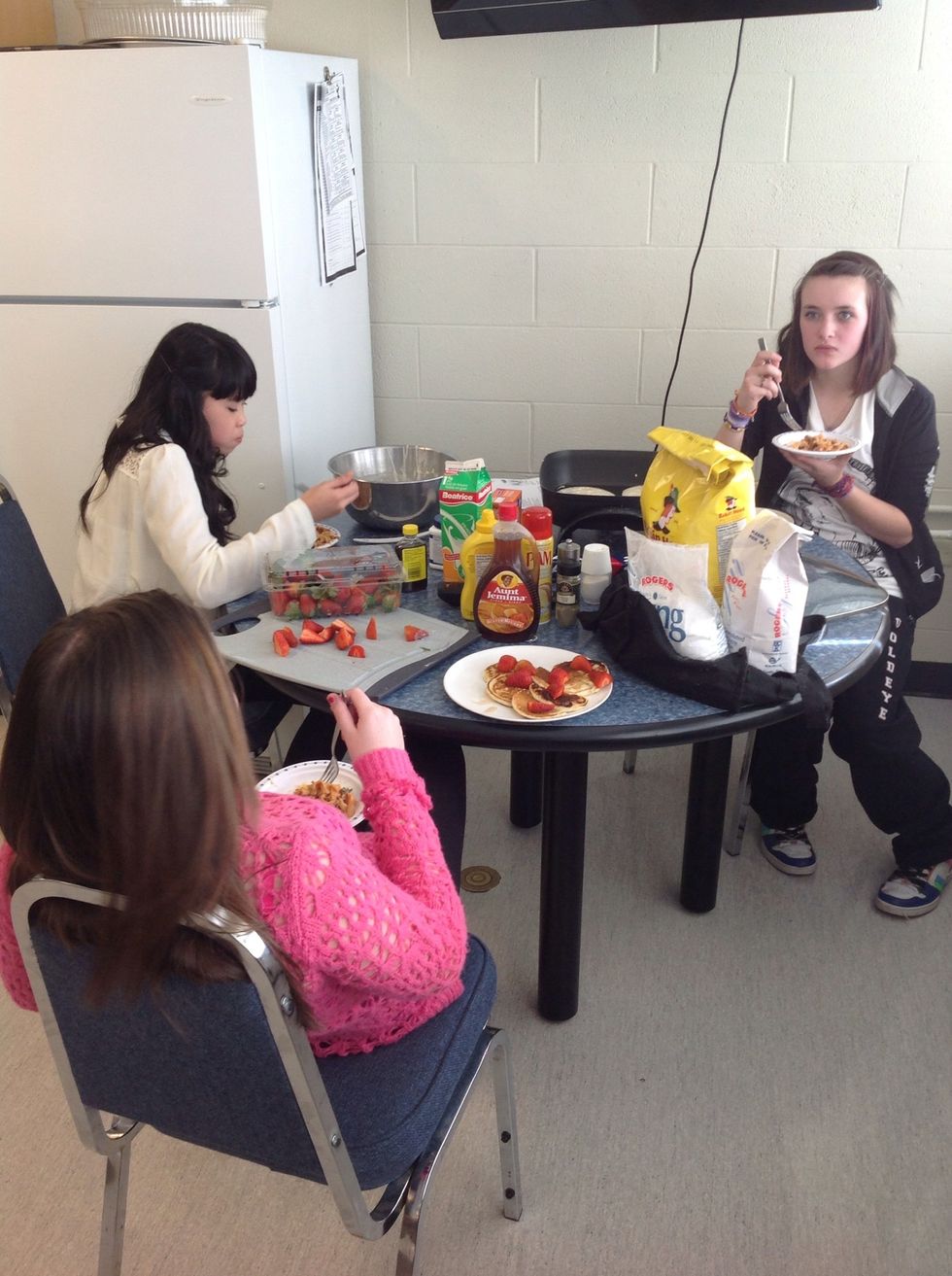 Then eat them like we are (:
375.0ml All-purpose flour
45.0ml Granulated Sugar
5.0ml Baking powder
5.0ml Baking soda
1.0ml Salt
425.0ml Buttermilk
1.0 Egg
30.0ml Butter(Melted)
10.0ml Vanilla
15.0ml Canola oil