Cook Butter Lemongrass Chicken Thai-Style
80
To cook this dish, first remove skin from the chicken whole legs. Then cut into bite size pieces and set aside. You can also choose to debone the chicken before cutting into pieces.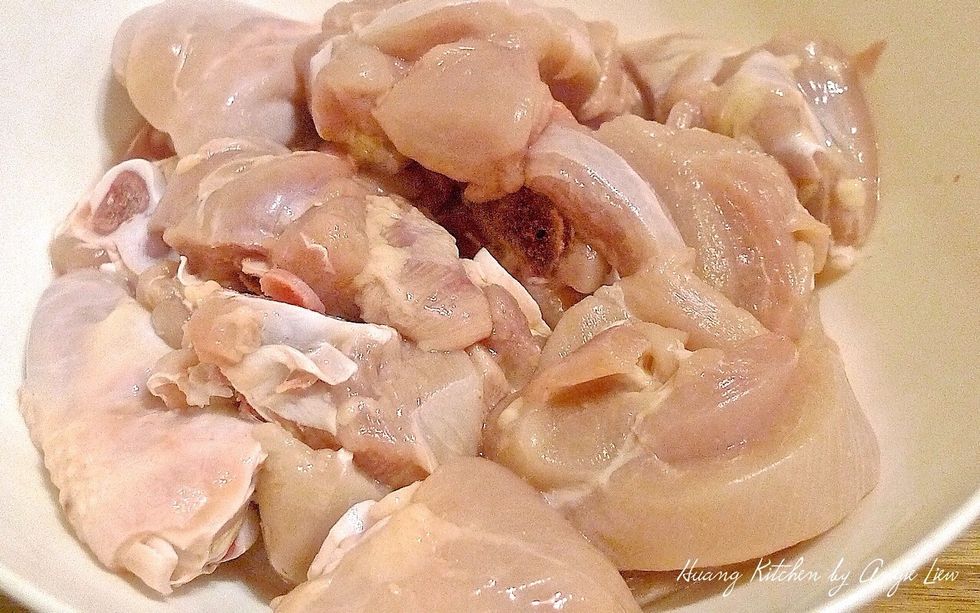 Prepare ingredients to marinade the chicken pieces. Details are in SUPPLIES of snapguide.
Add the prepared ingredients into the chicken pieces in a bowl.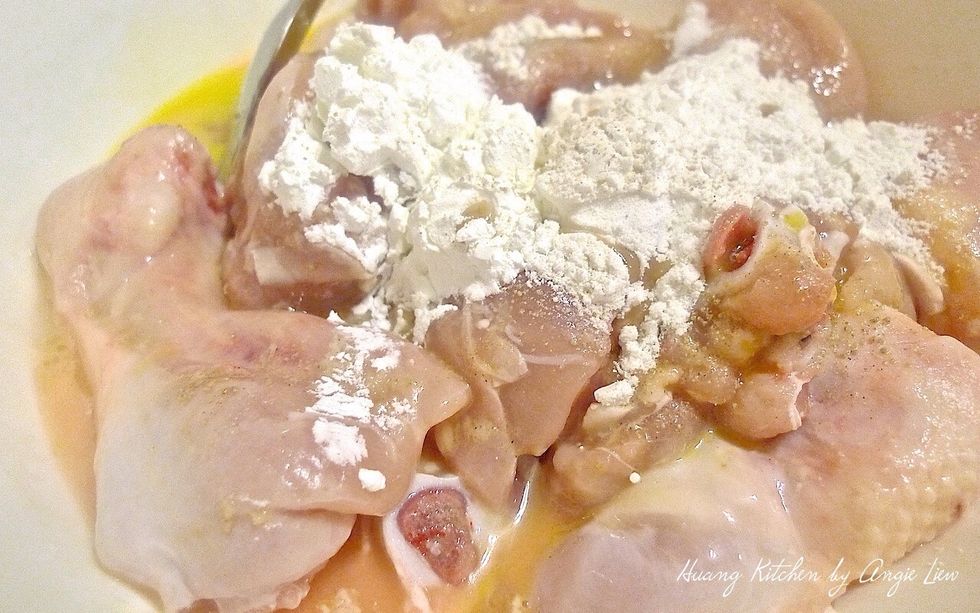 Mix the chicken with the ingredients and marinade for at least 1/2 hour.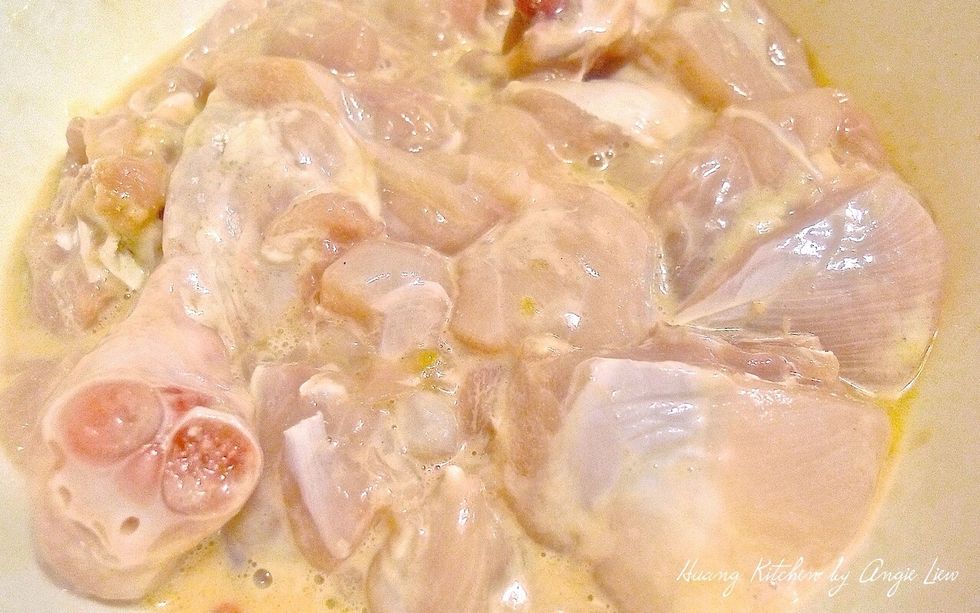 While chicken is left to marinade, finely chopped some lemongrass.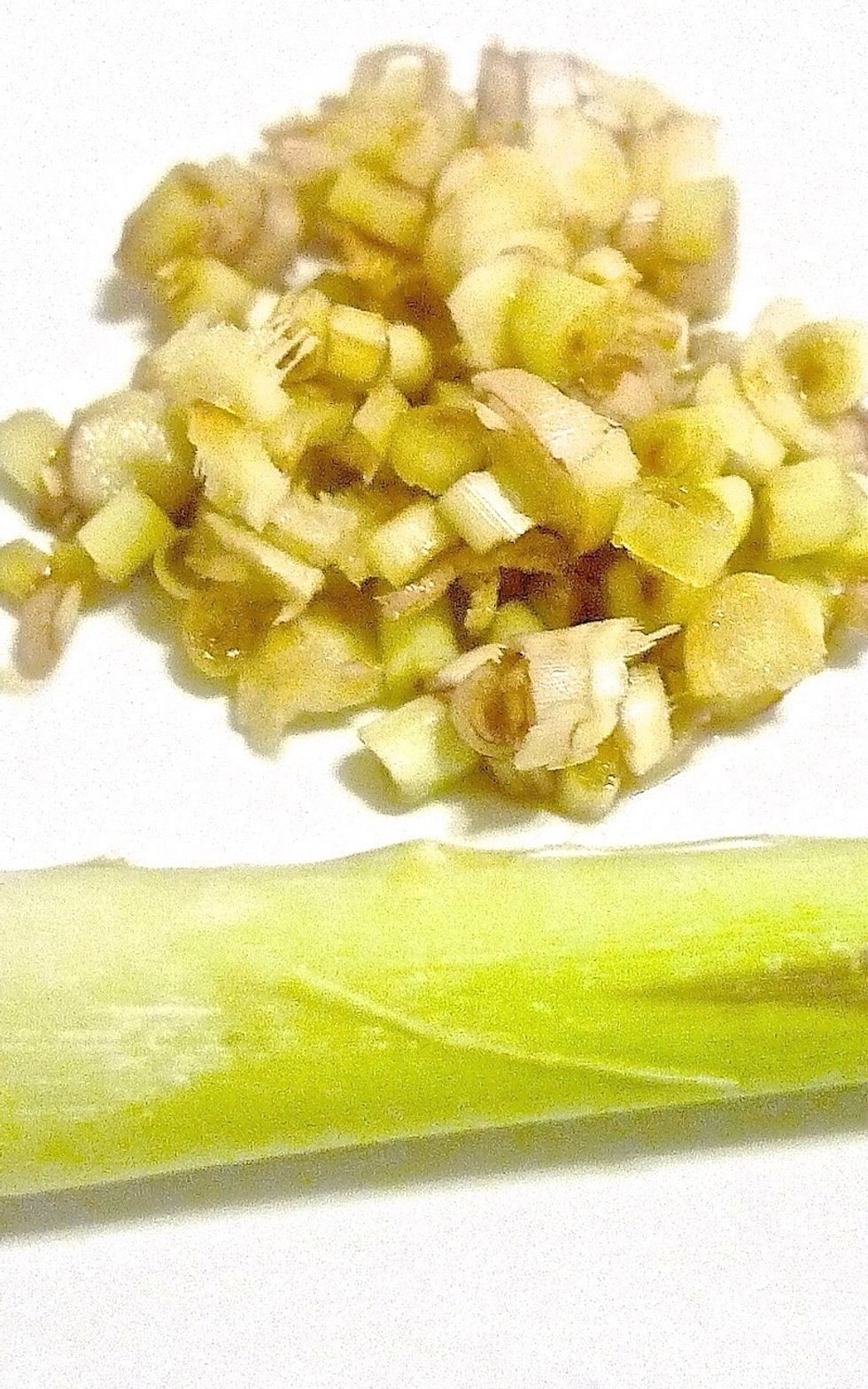 Also chopped some bird's eye chillies ( chili padi ).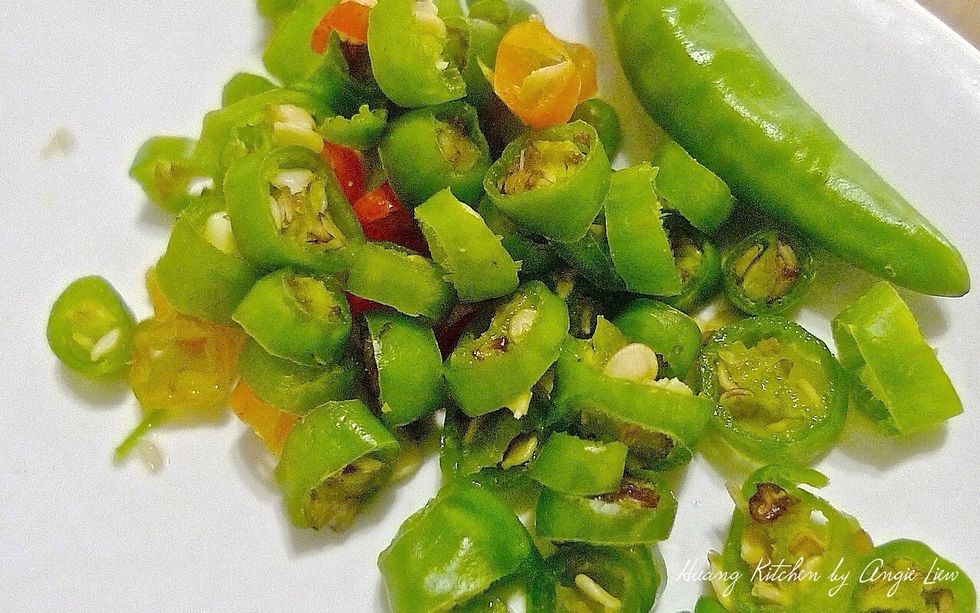 And finely chopped some green lime kaffir leaves.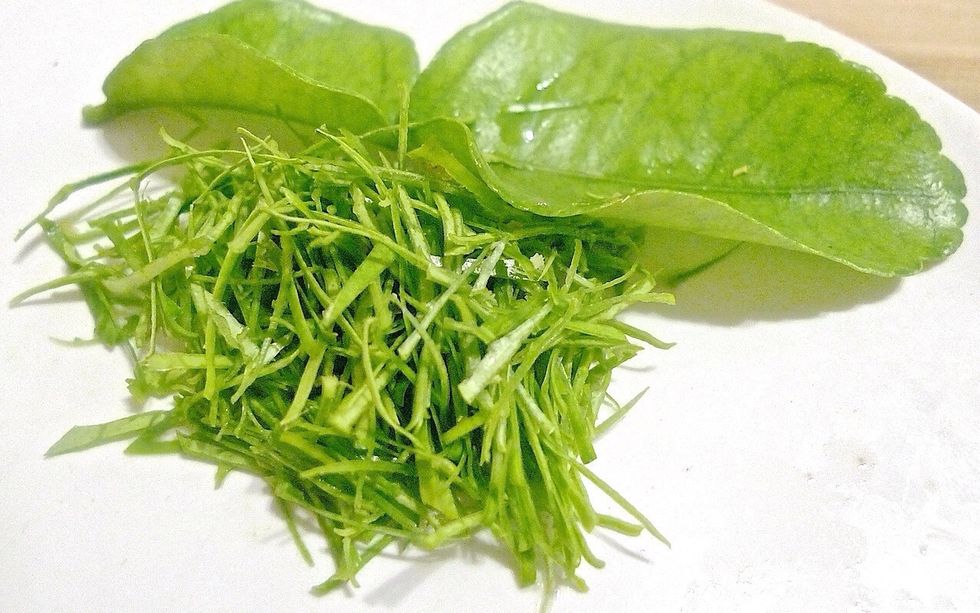 Mix tom yam paste in the water.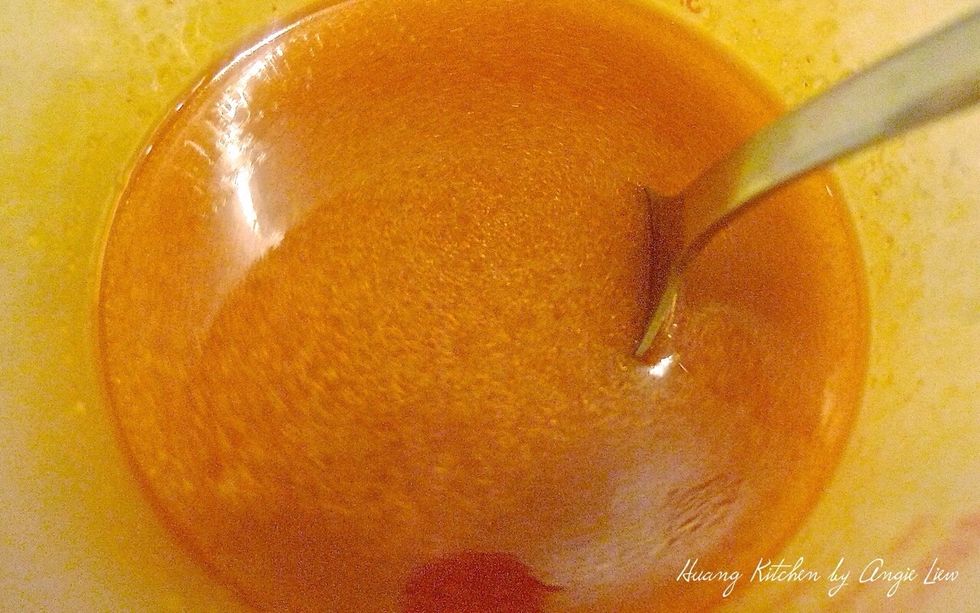 Then melt some butter in a non-stick pan or wok to pan fry the chicken.
Add in the marinated chicken pieces.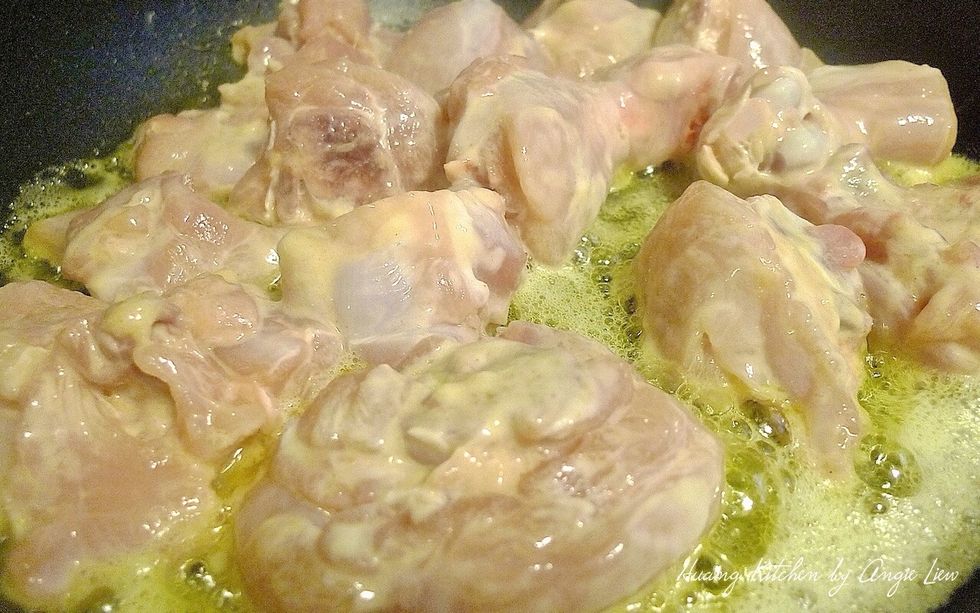 With low to medium heat, pan-fry the chicken until golden brown.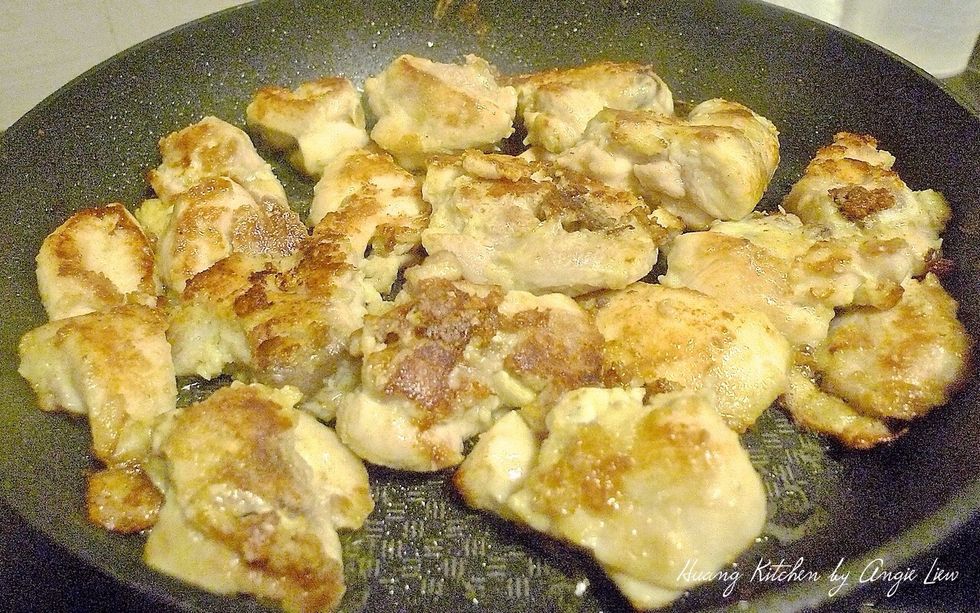 Then add in chopped lemongrass, bird's eye chillies and fine kaffir leaves.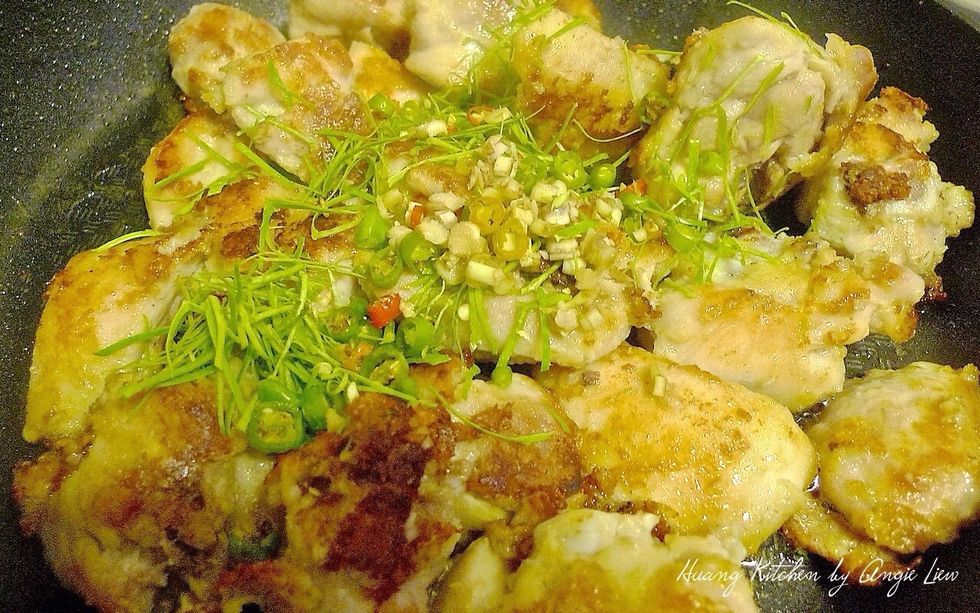 Stir fry until aromatic.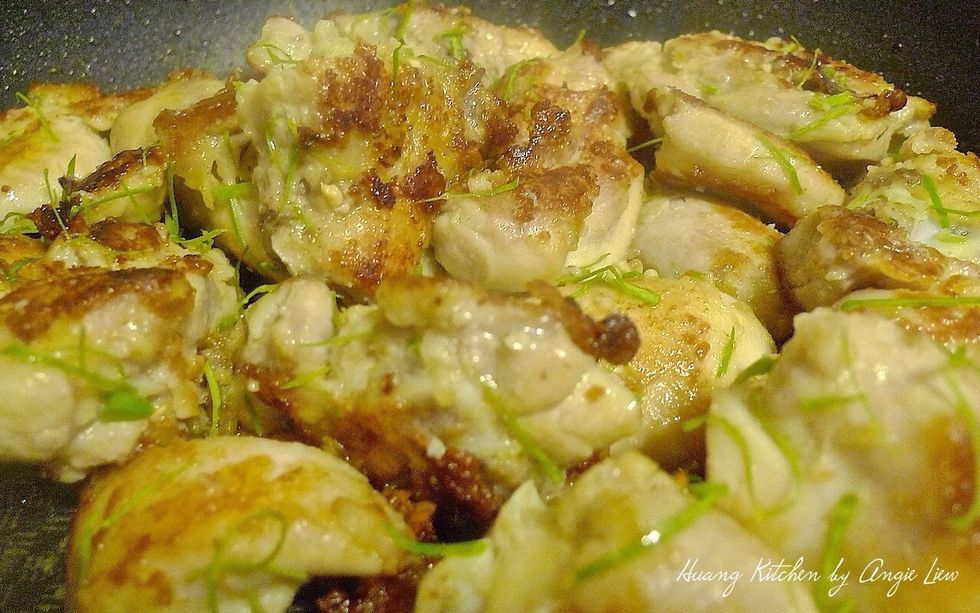 Next add the tom yam-water solution.
With low heat, continue to stir fry.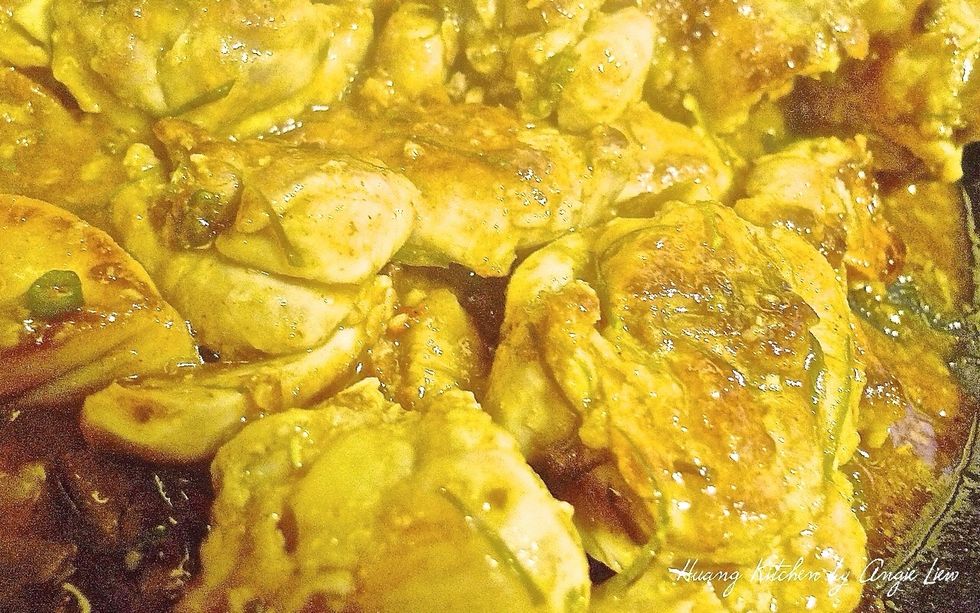 Fry until dry and the sauce has been fully absorbed into the chicken pieces.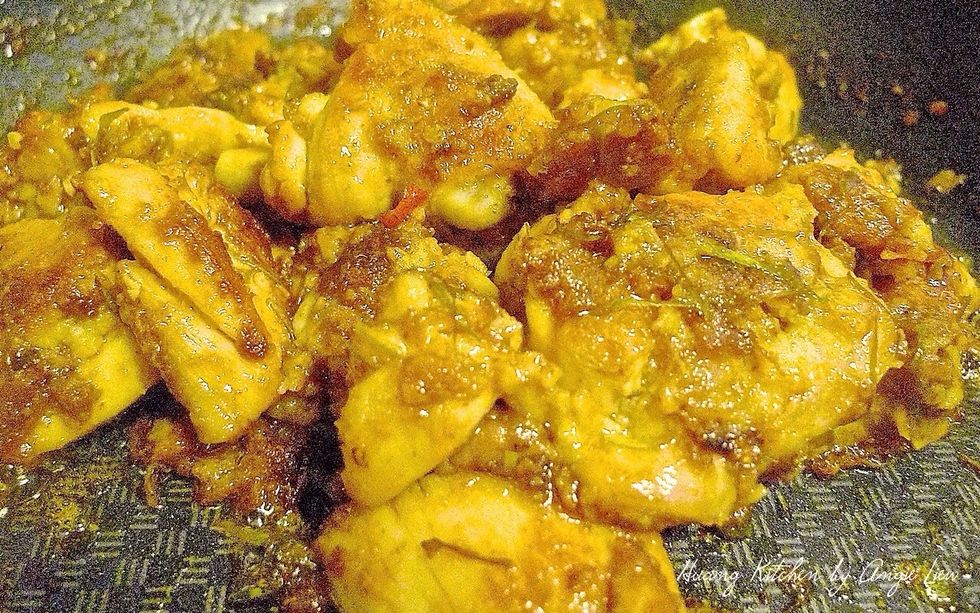 Dish up onto serving platter. And you're done!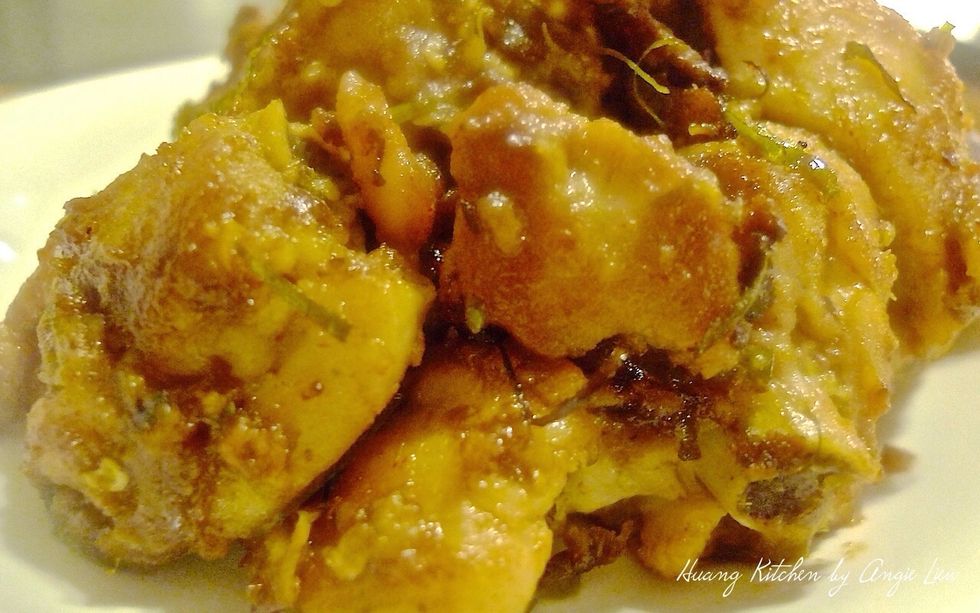 Garnish with some chopped green kaffir leaves, lemongrass and red chillies. Serve with piping hot steamed rice.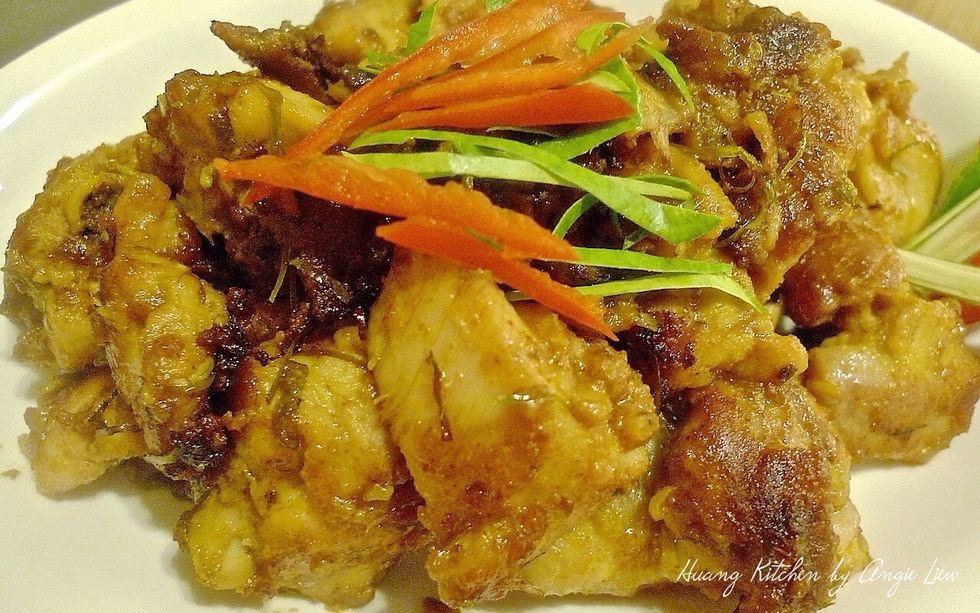 Do access http://www.huangkitchen.com/butter-chicken-thai-style/ for details on this delicious yet simple butter chicken with an Asian twist dish. SO ENJOY!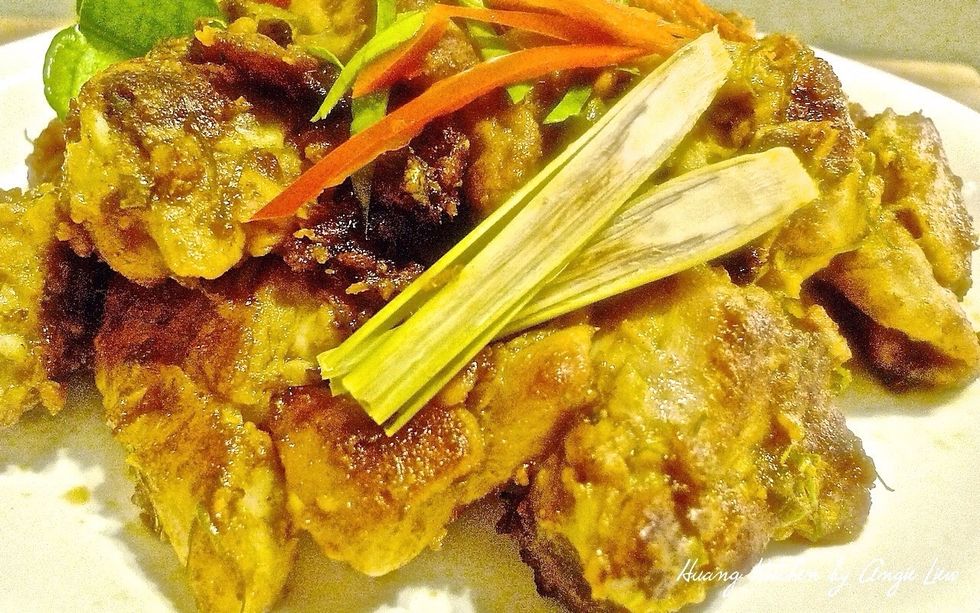 2.0 Chicken whole legs(500g), deskin & cut into pieces
2.0Tbsp Butter (28g)
1.0Tbsp Chopped lemongrass
1.0tsp Bird eye's chillies
1.0tsp Chopped lime kaffir leaves
1.0Tbsp Tom yam paste
100.0ml Water
1.0Tbsp Sugar (marinade)
1.0tsp Salt
1.0 Egg, slightly beaten
1.0Tbsp All-purpose flour
1.0Tbsp Cornflour
1/2tsp Sesame oil
1/2tsp White pepper
Huang Kitchen
For more step-by-step recipes and cooking tips, visit my website at \nhttp://www.huangkitchen.com