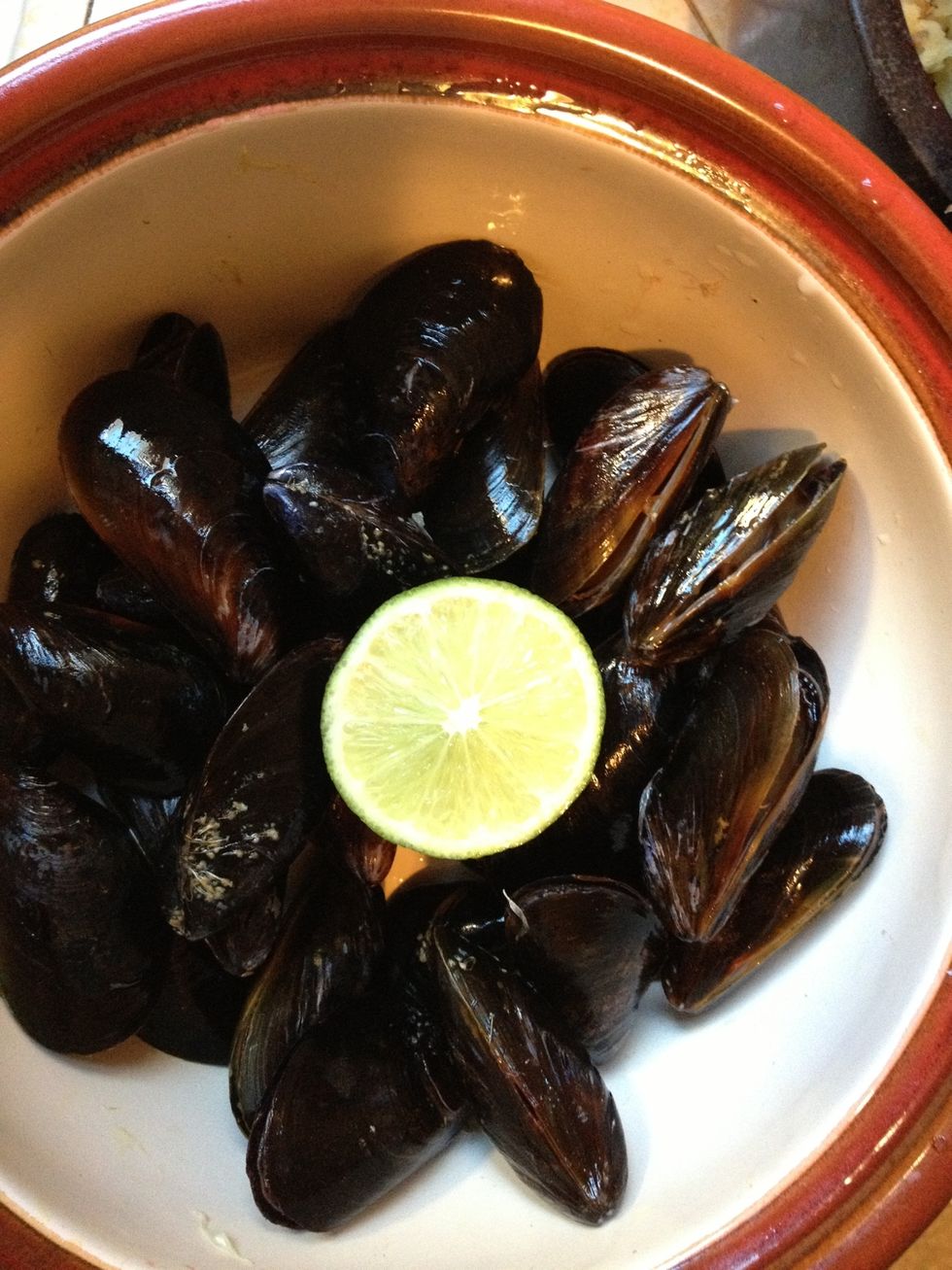 Oven Cook this for 5 mins max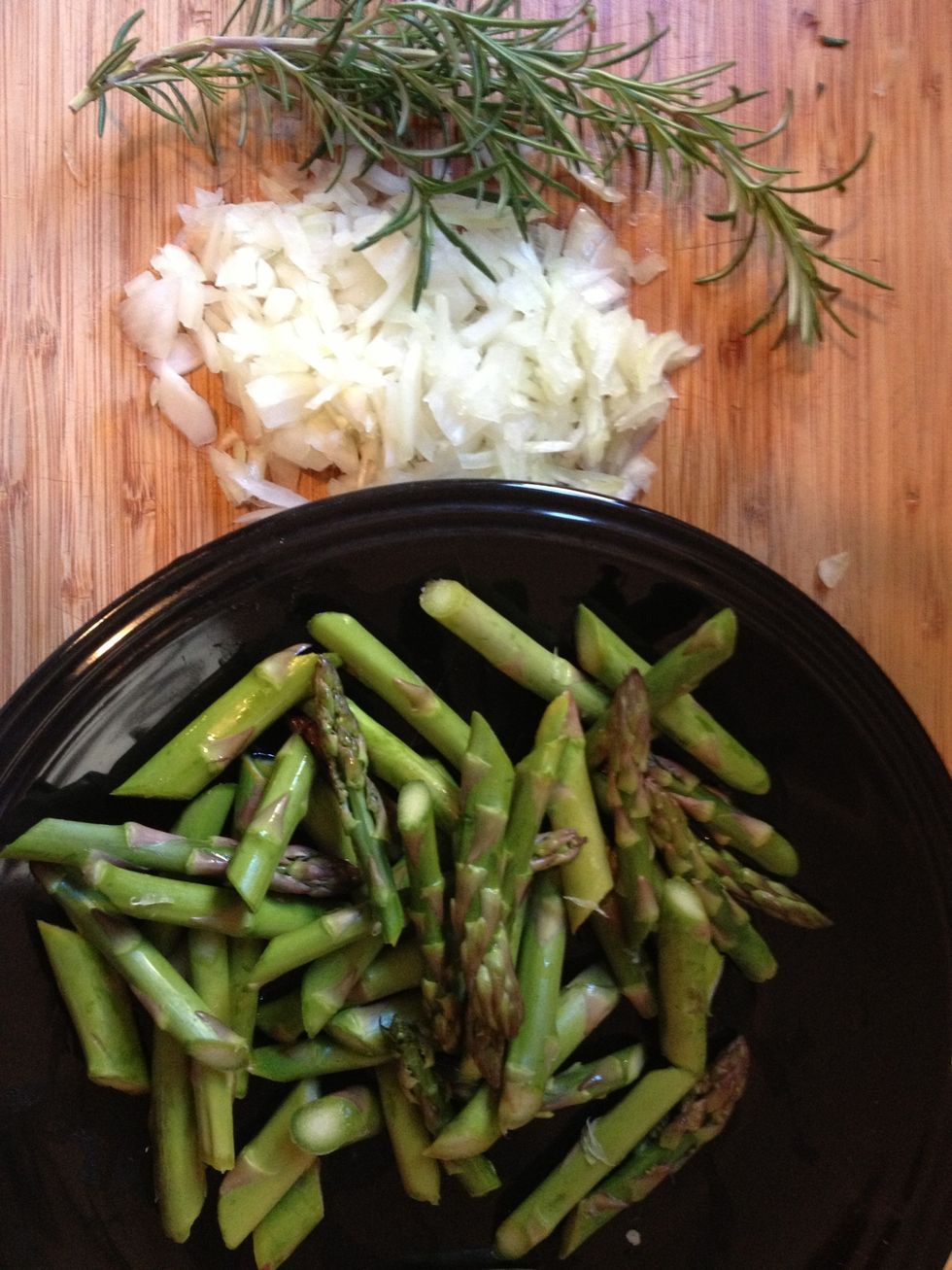 Chop the onion, thin slices of rosemary and cut the asparagus like you want them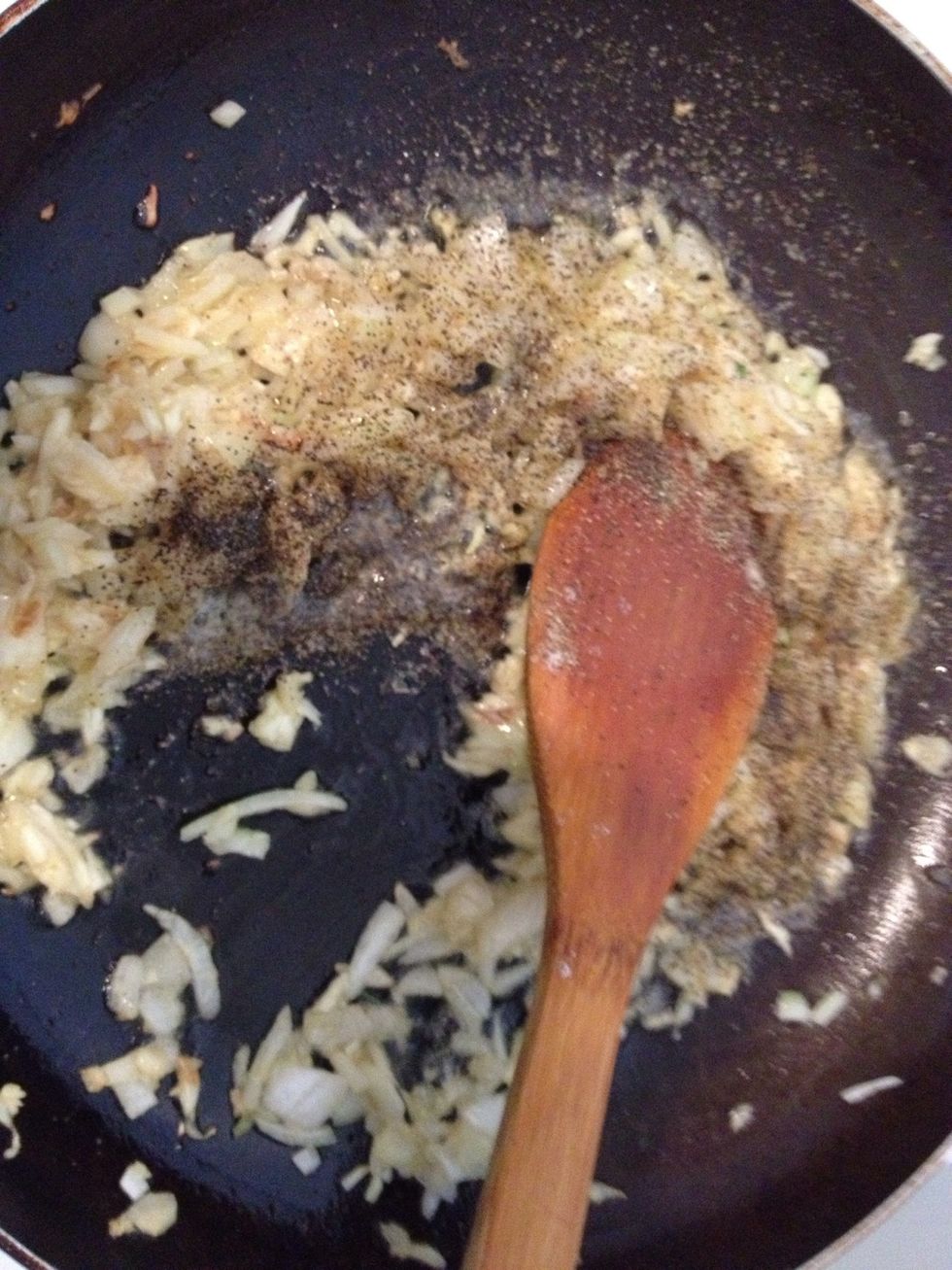 Sauté the onion garlic black pepper with salt to taste on the 3/4 stick of butter pool till they turn light brown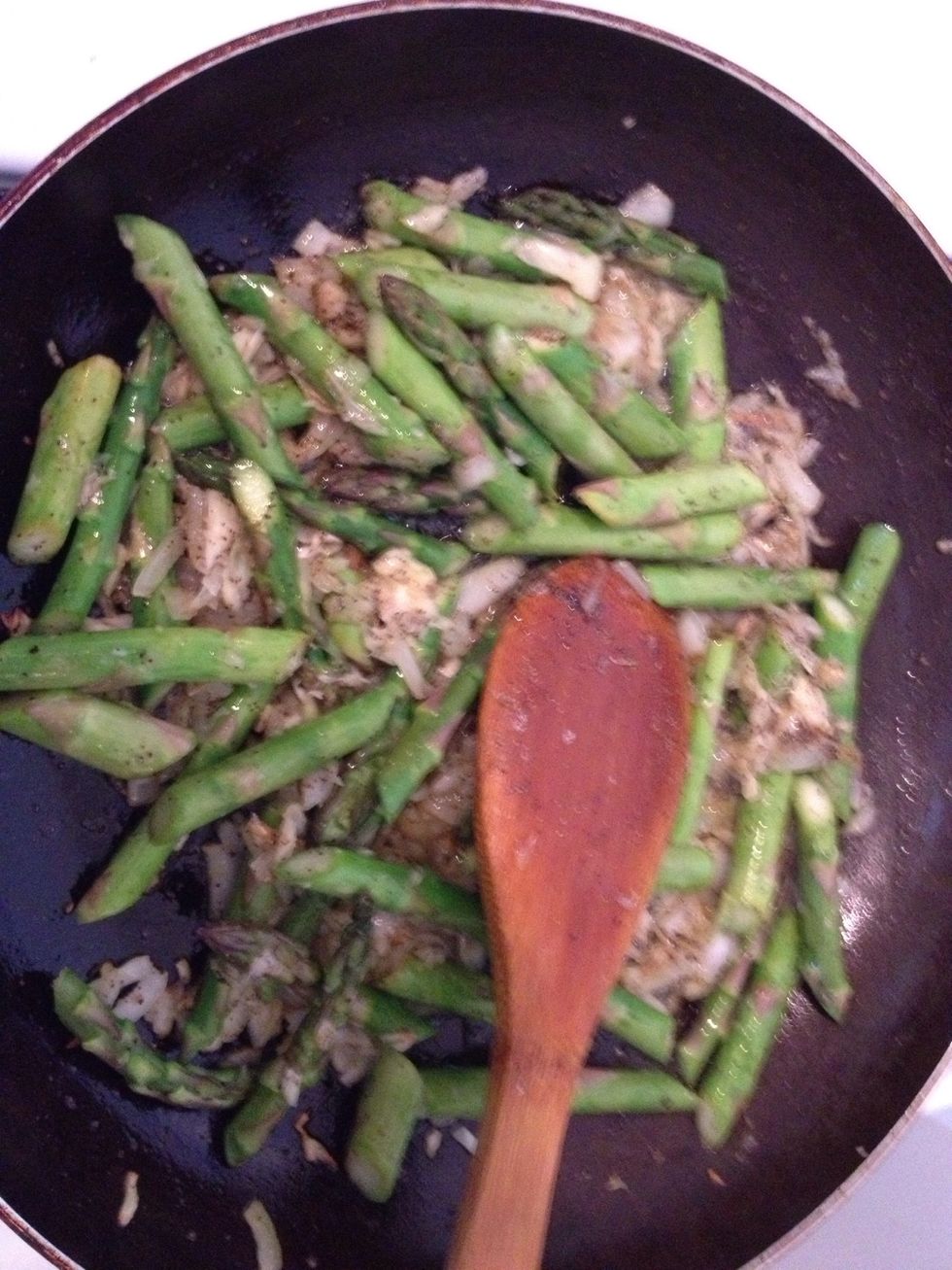 Throw in those asparagus !! I like them close to raw so cooked for about 5 mins, cook like you want it!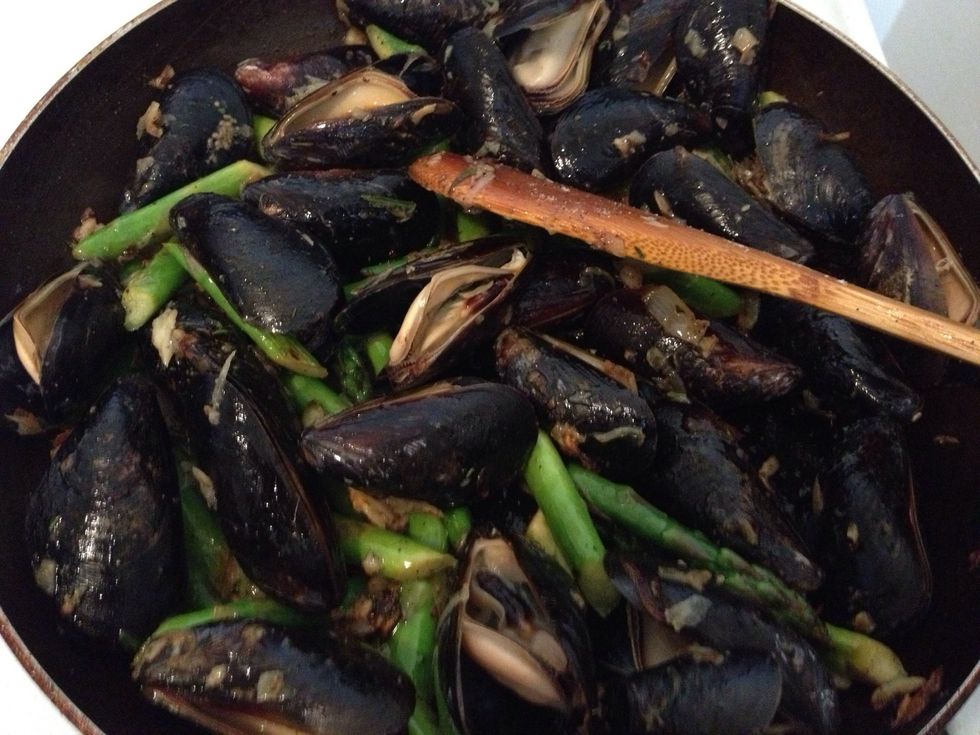 Add the oven cooked mussels to this pot of magical stuff being cooked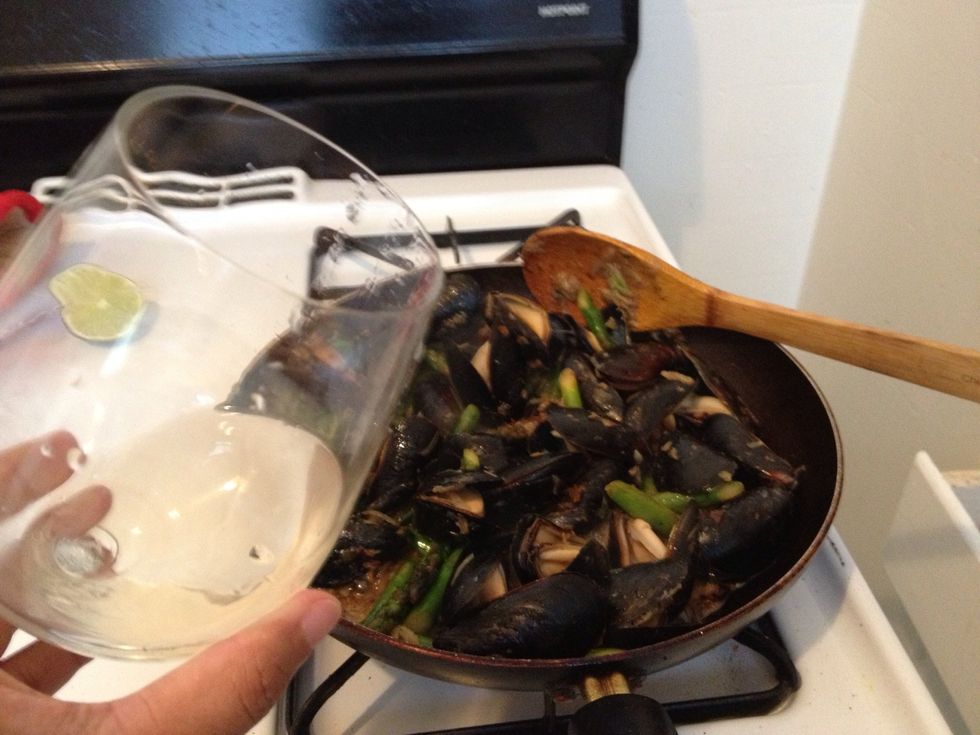 That's me pouring some white wine for the mussels, I poured a glass of white wine :)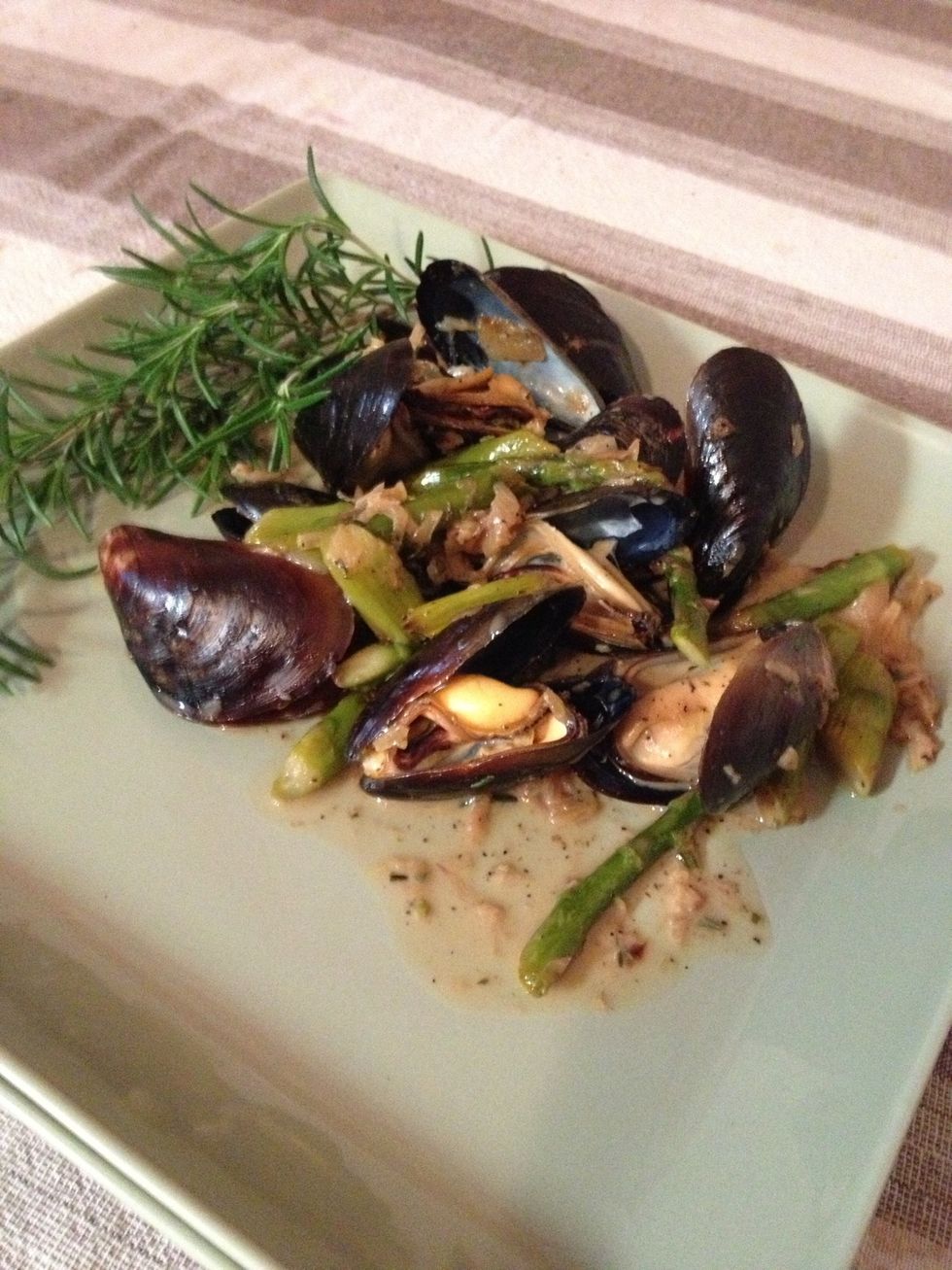 Here is my dinner!!
2 pounds of mussels
10 sticks of asparagus
6 huge garlic gloves
1 big Lime for juice
Half onion chopped
Black pepper 1 table spoon
Salt to taste
1 stick butter
Rosemary herb just a little
White wine half a cup
San Francisco, California