Supplies
Core and de-seed the chillies, chop them up fine.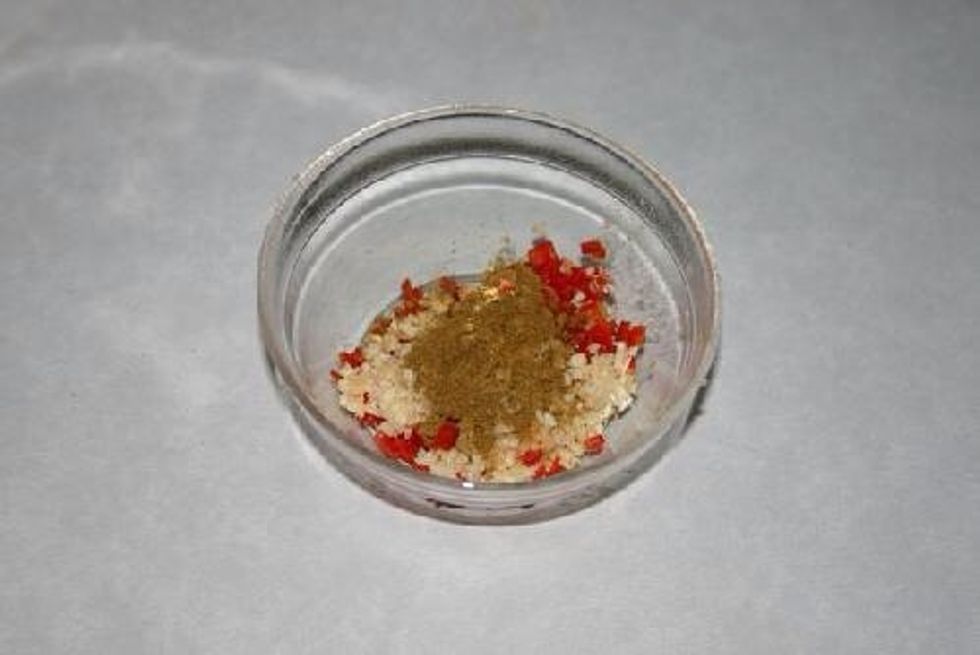 Add the chillies, fine chopped garlic, cumin and garam masala to a small bowl.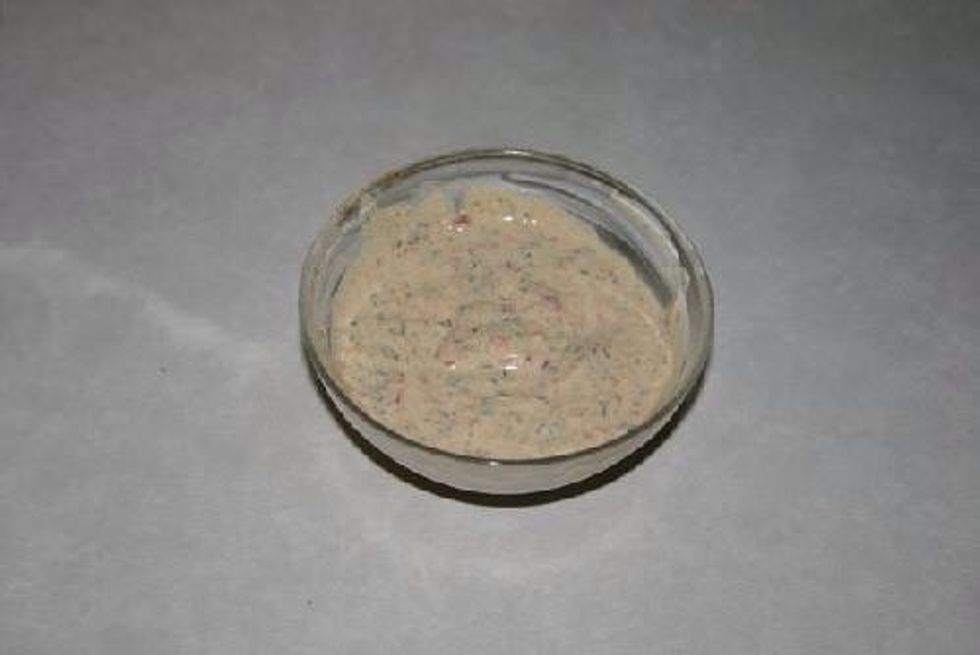 Mash it up and add the lemon juice, coriander leaves and yogurt to create marinade. Really this should be blended but as I don't have a blender I did it by hand. If you have a blender though, use it.
Chop up the chicken into 3cm pieces and put into a non metallic bowl
Mix in the marinade with the chicken, cover and put in the fridge for 3 hours.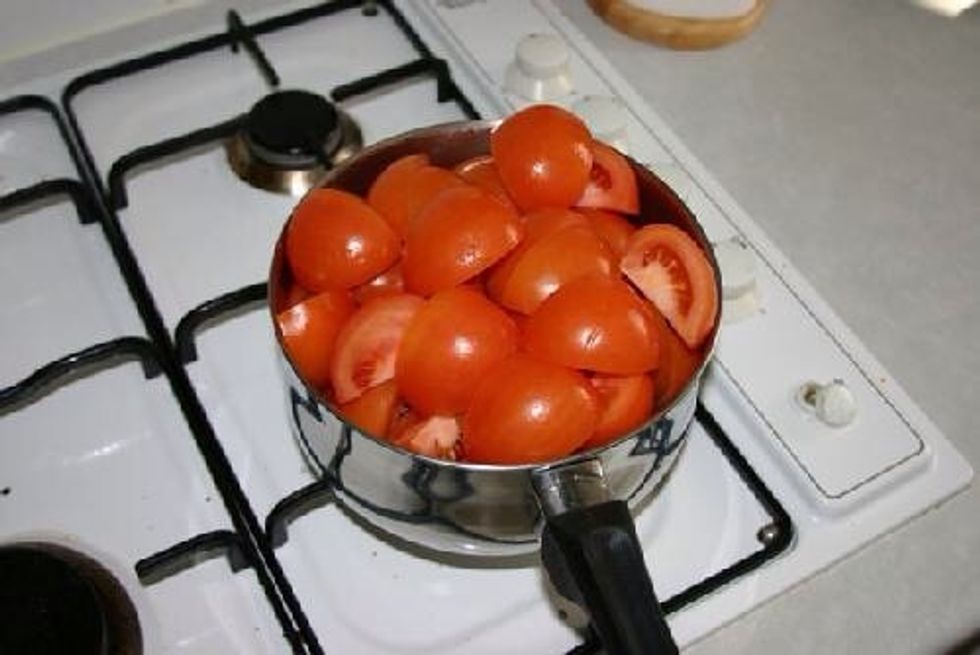 While that is happening.... Quarter the tomatoes and put into a pan with nothing else. Warm for 20mins on a low to medium heat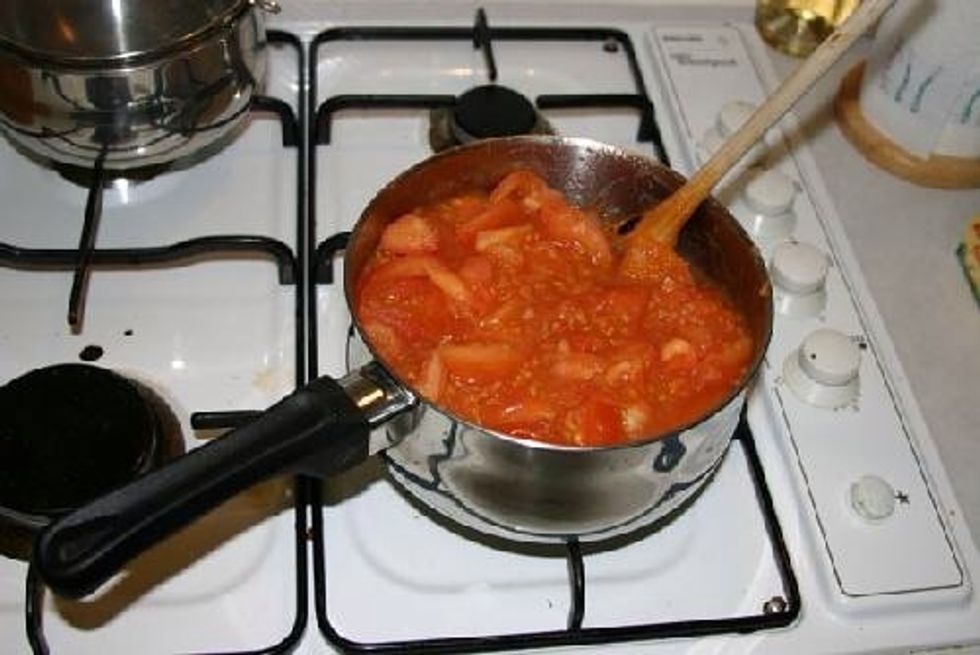 They will start to go like this.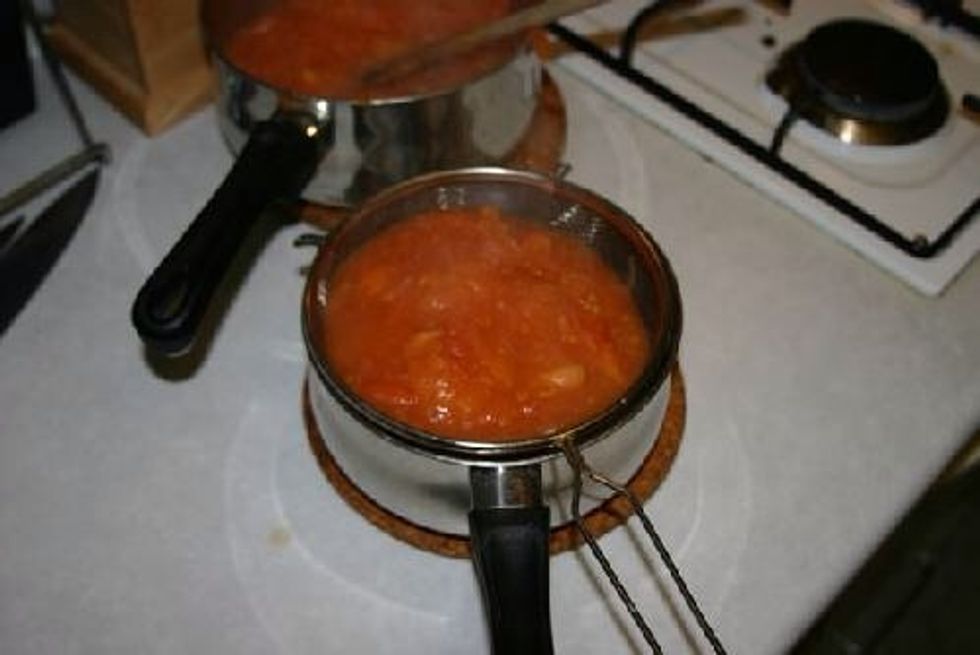 Strain the tomatoes into a clean pan using a fine sieve. Throw away the skins and pulp left over.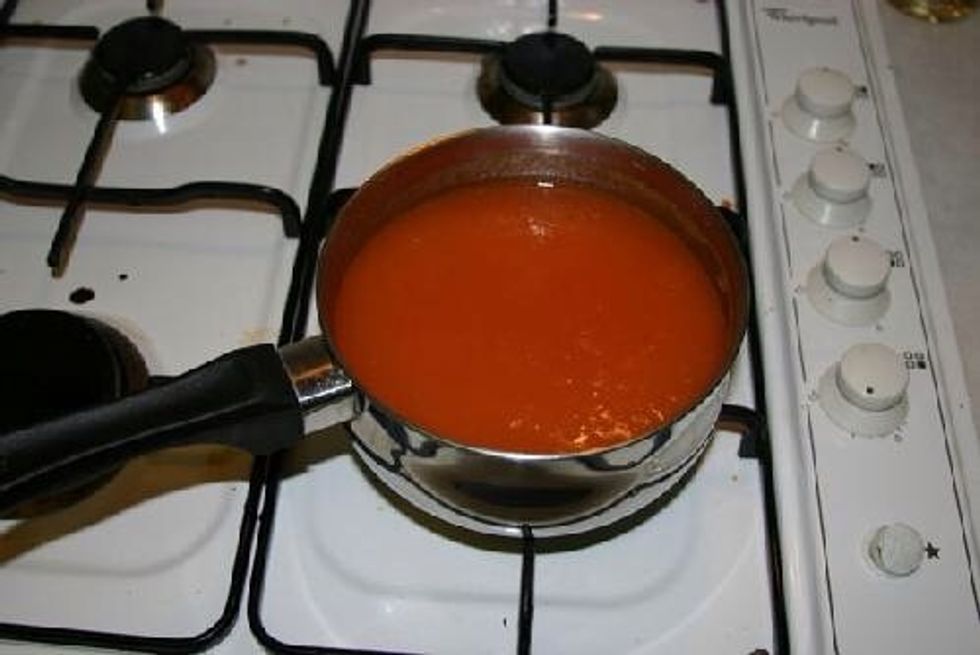 You end up with a tomato sauce like so, heat this for 50 mins until reduced to a nice thick sauce. You may need to skim off any yellow stuff off the top as it is heating.
Add in 50g (3 tbsp) of butter and salt then stir and heat for another 20 minutes.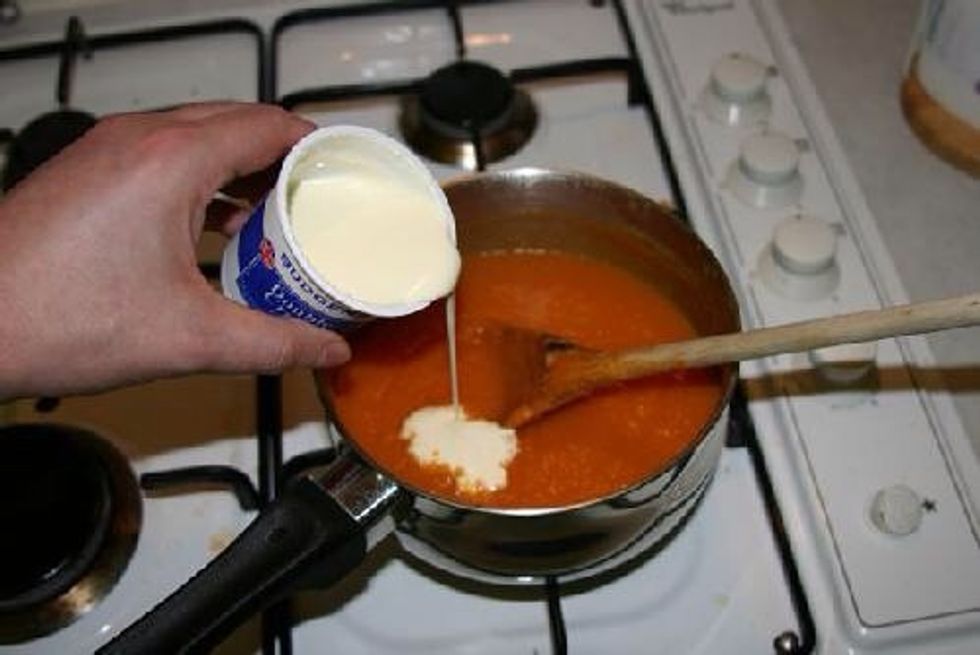 Add in the 150ml (5 ounces) of double cream, heat through thoroughly and set aside.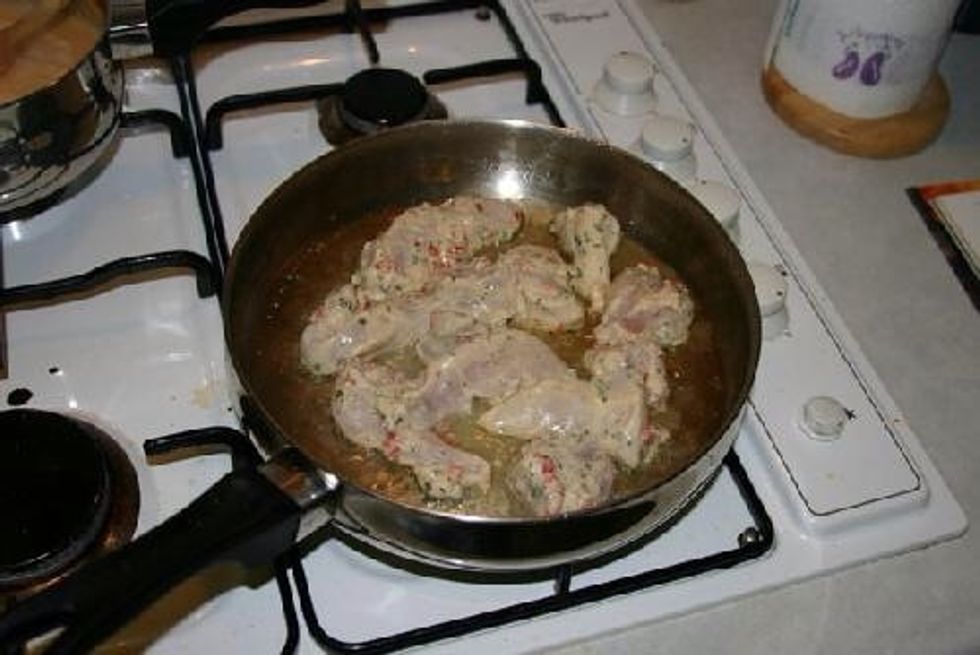 By this time the chicken should be ready, so heat a pan with 3 tbl spoons of vegetable oil and add it all.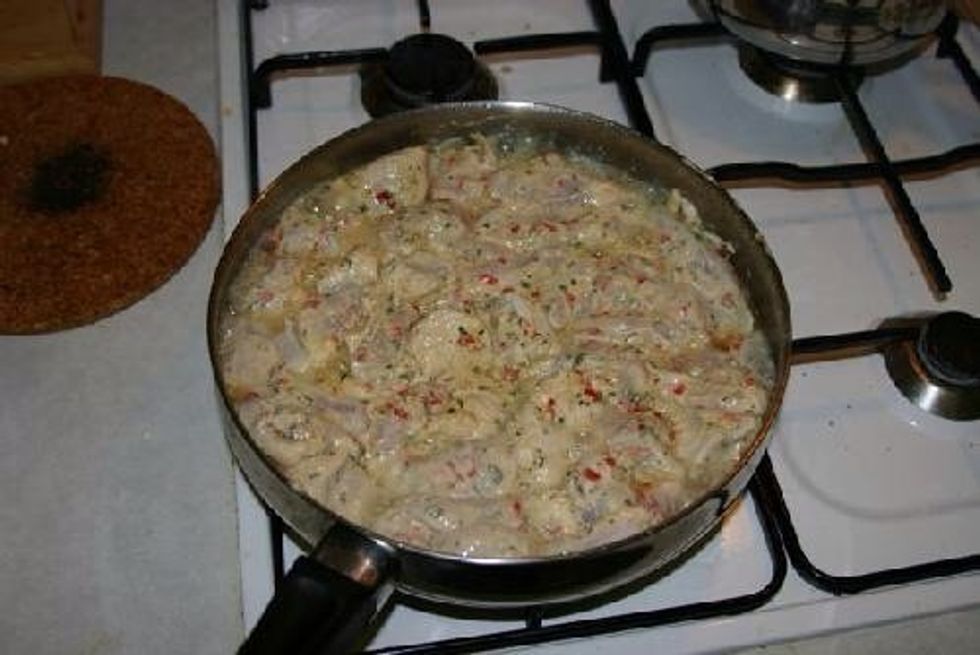 Cook for 15 minutes on a medium heat.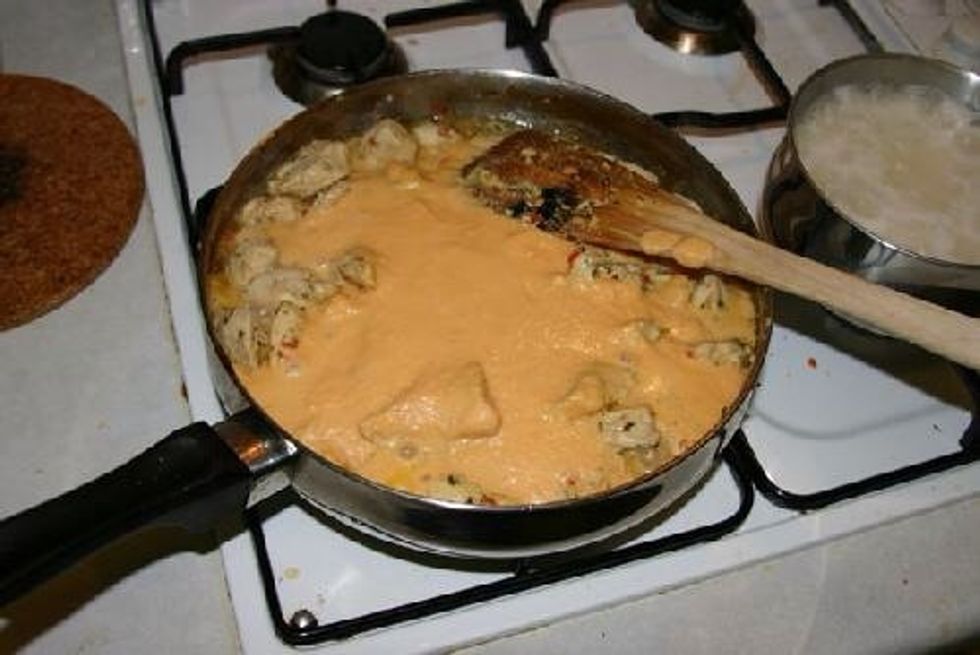 Add in the tomato sauce and stir and heat for 5 minutes.
The finished curry.
Serve with basmati rice.
4.0 Large skinned chicken breasts
5.0oz Double cream
1.0Tbsp Garam masala
2.0Tbsp Coriander leaves
Salt
2.0 Large chillies
4.0 Cloves of finely chopped garlic
1.0 Fresh lemon
2.0Tbsp Ground cumin
3.0Tbsp Butter
1/2kg Fresh ripe tomatoes
5.0oz Yogurt